When it comes to Hollywood bromances, one of the first pairs to spring to mind are Hugh Jackman and Ryan Reynolds. The two actors have a lively online friendship, often swapping friendly insults and roasts through their social media platforms.
But one of the biggest developments in their ongoing banter came from an unlikely source. Jackman never expected this savage response to his dog video. Yikes.
Let's start with the major players in the story.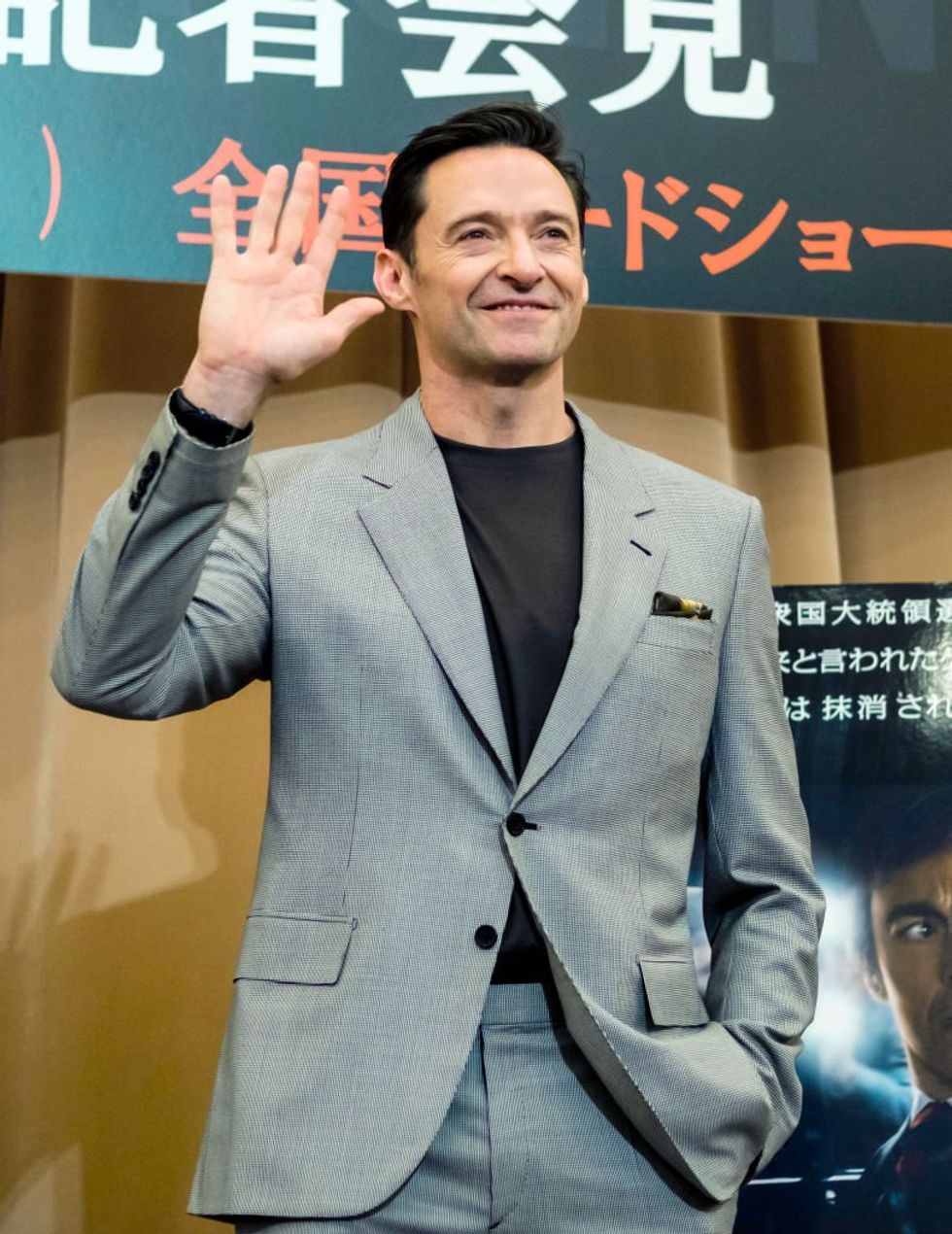 This is Hugh Jackman. He's an Australian actor, singer and producer. He's known for being able to perform across a wide range of different genres.
He came to fame playing Wolverine in the X-Men movies.
He started his ongoing role as the superhero in the year 2000. He reprised the role many times, but ended his alliance with the character in 2017's Logan.
But he's no one-trick pony.
His other roles include Jean Valjean in 2012 musical Les Miserables, and P.T. Barnum in 2017's The Greatest Showman.
Next up, we have Ryan Reynolds.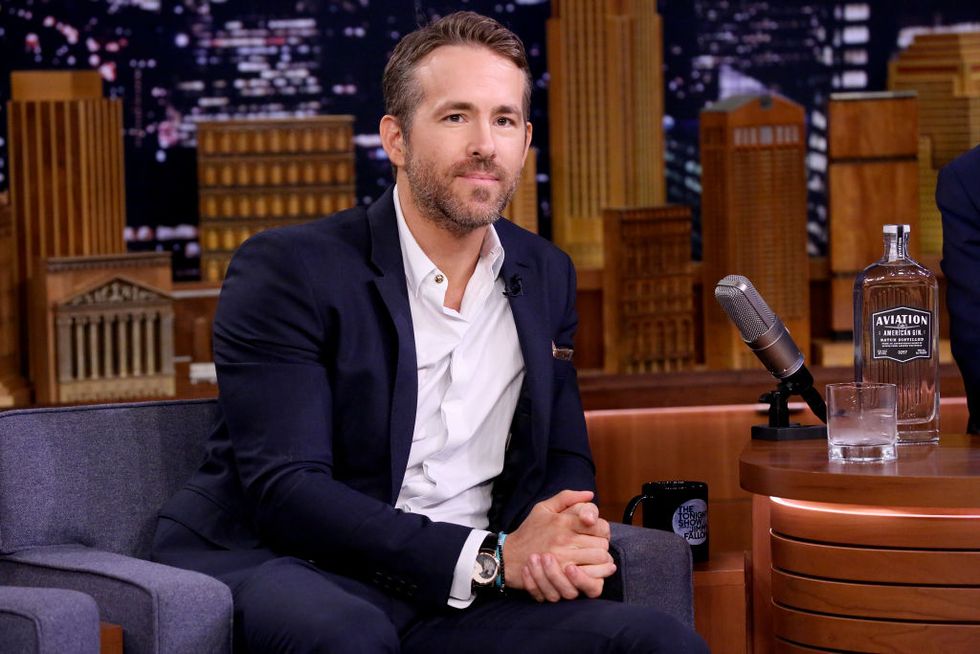 He's another actor, but this time of Canadian origin. Reynolds also has credits as a comedian, screenwriter and film producer.
Although you may recognise him better like this.
Reynolds is best known for his role in the Deadpool franchise, in which he plays the title character.
He actually co-wrote the Deadpool sequel.
His performance as the foul mouthed, politically incorrect and all around offensive anti-superhero garnered Reynolds critical and popular acclaim.
Jackman and Reynolds are in a relationship of sorts.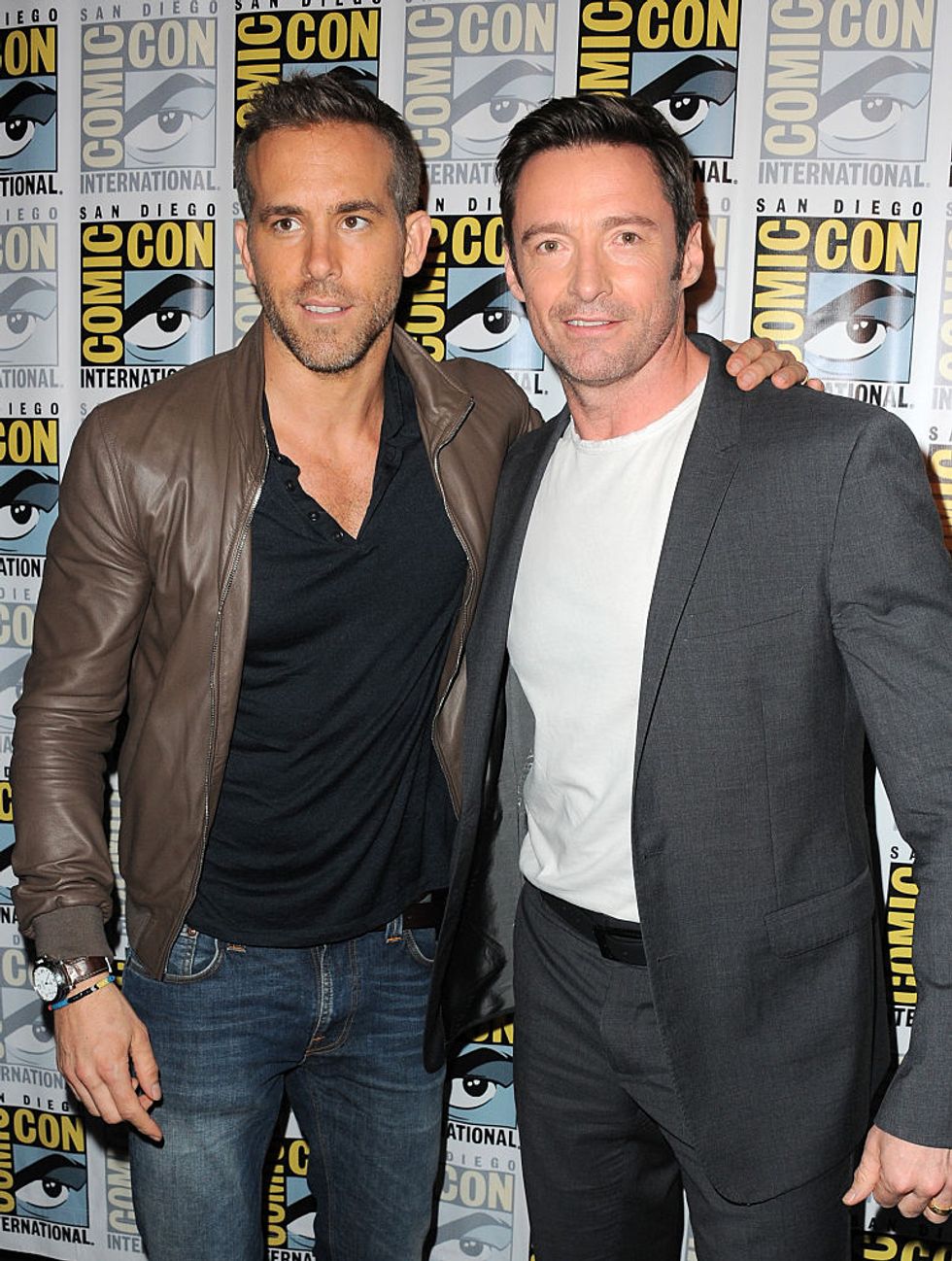 They have on ongoing love/hate Twitter battle, where the pair roast each other for all manner of things, much to the delight of their fans.
Reynolds and Jackman are known for their Twitter feuds.
Pretty sure those are protesters. https://t.co/URNGDCg0cO

— Ryan Reynolds (@Ryan Reynolds)1488752432.0
Reynolds tends to be the instigator, essentially trolling Jackman at every available opportunity - like this celebration of success, which he quipped was likely actually protesters, rather than fans.
Jackman takes pride in getting his own back, too.
How we love sassy celebrities.
And we're so glad Twitter and Instagram exist to allow us an insight to the daily LOLs of this famous gang.
Remember this iconic roast?
Female Hugh Jackman kinda looks like Ryan Reynolds' wife Blake Lively and now I can't unsee it https://t.co/CHCNQzb0zI

— BUZZNET (@BUZZNET)1547831880.0
A celebrity news Twitter account posted these photos of gender-swapped celebs - with on notable similarity.
It's pretty funny.
This is some of the serendipitous trolling the internet has ever seen - Jackman didn't even need to say anything to totally roast Reynolds.
Although, funny as it is, it's also a little bit awkward.
Awkward as in, Reynolds appears to be (at least subconsciously) attracted to his pal, and the guy he constantly tries to make fun of online.
Reynolds saw the Tweet and images.
@BUZZNET Neither can I. Thanks for this.

— Ryan Reynolds (@Ryan Reynolds)1548100711.0
And his response was as hilarious as you'd expect. It's not every day you realise you've essentially married your best friend's lookalike.
Over the years, the pairs trolling has gotten pretty crazy.
@VanCityReynolds asked me to post this 100% real video by him on being honored with a star on Hollywood's Walk of F… https://t.co/lzl28riBLq

— Hugh Jackman (@Hugh Jackman)1481814310.0
See what we mean?
Or how about this?
How well do you really know @RealHughJackman? https://t.co/cV0W7C4LE3

— Ryan Reynolds (@Ryan Reynolds)1541174987.0
There's nothing that's off-limits for these two!
This list goes on.
Who are you going to trust? Me or @VancityReynolds? (Courtesy of @MTVNews @joshuahorowitz) #OnceUponADeadpool… https://t.co/4AxHV7YCMY

— Hugh Jackman (@Hugh Jackman)1543253695.0
... And on, and on.
They're kind of obsessed with each other.
That's a good looking outfit. You must've been drinking. And you can't spell drinking without, "drink gin."… https://t.co/ESdVUUVQFk

— Ryan Reynolds (@Ryan Reynolds)1587071202.0
As this latest social media move proves...
It started when Jackman posted this video.
Yes ... yes I do dance with my costar. #Dali https://t.co/djZmc15LkL

— Hugh Jackman (@Hugh Jackman)1598882939.0
Dancing with his dog. Pretty cute, right?
Well, Reynolds didn't think so.
@RealHughJackman What kind of monster puts tap dancing shoes on a dog?

— Ryan Reynolds (@Ryan Reynolds)1598888679.0
He quickly hit out, calling Jackman a "monster."
Before quickly backtracking...
@RealHughJackman Apologies to Mr Hugh Jackson. When I wrote that I hadn't yet seen or listened to the video. The do… https://t.co/v8bXkXRs3z

— Ryan Reynolds (@Ryan Reynolds)1598888735.0
Upon realizing his claims weren't 
quite 
accurate.
Well, we guess it's an apology... of sorts?
Want more from Reynolds? Scroll on for his controversial wedding venue...