Ryan Reynolds is many things - an actor, one half of the world's favorite celebrity couple, and, most importantly, basically a professional troll. Whether he's posting birthday tributes to his wife, Blake Lively (and cropping her out of the picture in the process), or roasting best frenemy, Hugh Jackman, he's never far from the latest hilarious online prank. But his latest may be his best yet.
You might not know that, alongside his numerous ventures, Reynolds is also a spokesman for gin brand, Aviation. Since February 2018, he's been working with the brand - and it's clear that he takes his duties seriously.
In one attempt to publicize the drink, Reynolds left an undercover review of it on Amazon. When you read it, you'll see why the internet has gone so crazy for it.
Ryan Reynolds is an undeniably talented actor.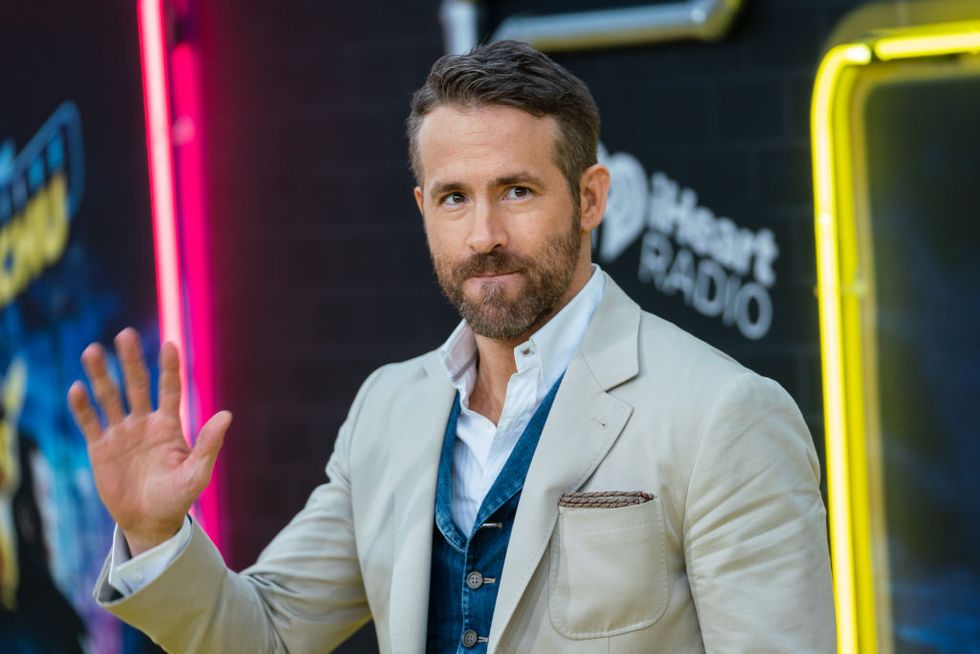 via: Getty Images
Born in Vancouver, British Columbia, Reynolds rose to fame as a star of Canadian teen soap opera, 
Hillside. 
Although you might recognize him more like this.
Reynolds starred as the title character in 2016 superhero movie, Deadpool. It was a smash hit and set many box office records for an R-rated comedy. Reynolds went on to co-write the movie's sequel.
But, aside from acting, writing, and producing, Reynolds is also known for something else.
He's basically a professional-level troll, and one of the internet's most beloved celebrity presences thanks to his hilarious social media posts.
One of his favorite victims?
Pretty sure those are protesters. https://t.co/URNGDCg0cO

— Ryan Reynolds (@Ryan Reynolds)1488752432.0
Best friend (and consistent target), Hugh Jackman. The pair have one of the best online friendships out there, and it's based almost entirely on mocking one another.
But that's not Reynolds' only victim.
Happy Birthday to my amazing wife. https://t.co/7vulMXqOdp

— Ryan Reynolds (@Ryan Reynolds)1503719075.0
He's also happy to troll his own wife, Blake Lively. Just look at this birthday tribute that he posted for the 
Gossip Girl 
star - we have to admit it's pretty hilarious.
But Reynolds' internet talents extend beyond regular trolling.
As he's proven this week, with one particular piece of ingenious internet content that's got everybody talking.
Ok, first things first, did you know that Reynolds has a new business venture?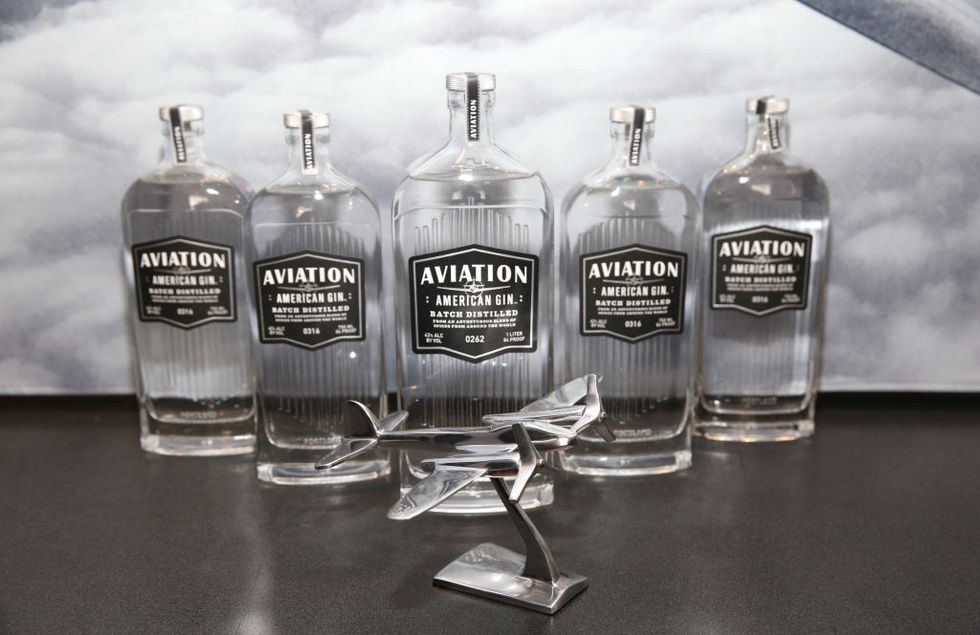 via: Getty Images
Since February of 2018, Reynolds has been the owner and chairman of Aviation Gin, a prestige gin brand, investing after being blown away by the smooth taste.
Since then, he's been an expert of online marketing.
lol there's a bottle of aviation gin next to ryan reynolds while he's painting https://t.co/VhJ4MvsuQS

— ellie⁷ 🍊 (@ellie⁷ 🍊)1560777624.0
Take these hilarious images, which show Reynolds painting a building, for example - his trusty bottle of gin is never far from his reach
He's even got his pals in on the game.
Is that Hugh Jackman sculling Ryan Reynolds Aviation gin? Nahhhh 😂 https://t.co/okGdpyxdCy

— Lucy (@Lucy)1561377164.0
Here's Hugh Jackman downing what many suspect was Aviation Gin. Hey, use what you've got!
And it seems like his viral campaigns are working.
Enjoying my first drink with @AviationGin!! I'm not a huge gin drinker, but I am trying it just because I love… https://t.co/jmc9lxefBU

— Elizabeth Carr (@Elizabeth Carr)1561255302.0
Because Reynolds has attracted customers who'd never normally purchase gin, simply by virtue of being such a well-liked celebrity.
But this week, Reynolds took things a step further.
He managed to pull off one of the greatest viral marketing campaigns for Aviation Gin - simply through the virtue of doing what he does best: messing with the internet.
So how did he pull off this maneuver?
Well, Reynolds wrote a brilliant "review" for his own product and posted it on one of the premier locations for online reviews: Amazon.
So far, it sounds like a pretty smart (if sneaky) idea, right?
But it was the actual content of this review that really gave it a magic touch - and got everyone on Twitter talking.
The review started fairly normally.
"I just tried Aviation Gin for the first time. Normally I don't gravitate toward celebrity brands, but I'd read the gin was one of the highest rated ever," Reynolds wrote.
But then the review took a turn.
"I loved it and hated it. What?! Let me explain..." Reynolds went on. "As soon as I tried the Gin I knew right away, it was amazing. It was the smoothest Gin I'd ever tried and went down really easily."
But what's the inevitable consequence of drinking too much gin?
"What did I hate about it?" Reynolds went on, "I wish they'd provide some kind of warning about how much you're supposed to have. I had a lot... and after a while, I felt really great. Eventually that bubbly and illusory sense of well-being turned into a bit of a blur."
And after a drunken night, we all know what comes next.
"When I woke up the next day, I mentioned to my wife Linda that last night must have been a REAL blowout because I slept in my clothes. Even my shoes!" Reynolds joked.
But his "mistakes" didn't stop there.
"I also noticed it was really hard to look out the window at the Seattle skyline. Partly because of the bright sun (I've always been sensitive to light) but also because I don't live in Seattle. I live in Coral Gables, Florida."
But that wasn't the only punchline to the story.
"Also, it's important to note, until that morning, I'd never met anyone named Linda," Reynolds finished.
Here's the full review.
I loved this review of Aviation Gin someone sent me after I wrote it. https://t.co/YZN4KI0ATD

— Ryan Reynolds (@Ryan Reynolds)1561246531.0
And what makes this story even better? The fact that someone actually sent it to Reynolds himself, thinking that it was a real review! Truly, sometimes the internet is amazing.