Spider-Man is one of the most beloved superheroes from the Marvel Cinematic Universe. And though he's been played by numerous actors over the years, his latest iteration as a part of the superhero team, The Avengers, is among his most popular yet - thanks in no small part to his excellent portrayal by Tom Holland.
But fans of the latest star have been hit by some pretty brutal news. It appears that, thanks to disagreements between Sony and Marvel/Disney, Holland's run as Spider-Man may be coming to a premature end. We're all heartbroken by the news but it seems as if no one is more upset than Ryan Reynolds, who responded to a request from a fan with a response that tugs at the heartstrings...
Created by legends, Stan Lee and Steve Ditko, Spider-Man is a classic superhero.
He first appeared in the Marvel Comic books in 1962, in what's known as the Silver Age.
He's one of Marvel's most popular superheroes.
Which means that Spider-Man has enjoyed many different iterations over the years. He was first brought to life by Danny Seagren in the '70s, and was then played by Tobey Maguire in the early 2000's trilogy.
The first Spider-Man reboot starred Andrew Garfield.
Garfield played the iconic character between 2012 and 2014 and Emma Stone played Gwen Stacy.
In 2015, Sony and Disney made a deal with the Marvel Cinematic Universe.
The deal involved a crossover for the iconic character, which first started with Captain America: Civil War in 2016.
The casting choice for the newest Spider-Man was a little controversial.
He was played by relatively unknown (and incredibly young) British actor, Tom Holland. But, soon enough, the newest Spider-Man became a fan favorite.
Things were going well.
Holland starred in five Marvel movies as Spider-Man. But, this week, fans received some unwelcome news.
This week, Holland's future in the role was called into question.
Reports came out that Sony and Disney/Marvel were having a lot of trouble coming up with terms that would allow the character to remain in the MCU.
And if the two powers can't come up with a deal?
Well, it'll mean that Spider-Man has to leave the Avengers forever - meaning Tom Holland will be totally out of a job. And fans are not happy.
Although some are feeling a little confused.
The lack of ability to come to a deal seems, to some, like a flimsy excuse for what may actually be going on behind the scenes.
Some have other speculations.
marvel when they heard tom holland saying he's interested in exploring peter's sexuality https://t.co/N7qT3Y2VR3

— ᶜᵒⁿˢᵗᵃⁿᵗⁱⁿᵉ (@ᶜᵒⁿˢᵗᵃⁿᵗⁱⁿᵉ)1566337899.0
There are theories that Sony did 
not 
like where Tom Holland was taking the role and had to stop him by any means necessary.
In fact, many think that there's more to this story than meets the eye.
It all seems a little bit sketchy. Would two massive movie businesses throw away a super-successful franchise without appearing to really try to work things out first?
And some have found evidence of this.
@IGN theres a reason tom holland unfollowed anything associated with sony on instagram🤷🏿‍♂️ https://t.co/jfOZQlDJyt

— caleb vee (@caleb vee)1566362606.0
As this story comes to light, many have noticed that Tom Holland (usually known for keeping a cool head in moments of conflict) has unfollowed all Sony-related accounts on social media.
Yikes.
Others have pointed this out.
How did "Into the Spiderverse had a lackluster run" become holy scripture among so many people? That film had an am… https://t.co/w4UkdlLwgd

— Emily VanDerWerff 🙋‍♀️ (@Emily VanDerWerff 🙋‍♀️)1566335733.0
There's a pernicious rumor that Spider-Man's crossover was a commercial failure - but this is just, categorically, untrue.
In fact, it's basically the opposite that is true.
The spiderman movies were literally a flop until Tom Holland came and made us love the character. Now you're going… https://t.co/m01X5sLO2N

— Anishma Joseph (@Anishma Joseph)1566379215.0
In many ways, Tom Holland rescued the character of Spider-Man and brought him back to cultural relevance.
But, aside from conspiracy theories ...
Besides being one of the best characters in MCU right now, Spider Man is a character who have been in our lives for… https://t.co/DdTotUvaqu

— sophia (@sophia)1566378924.0
Many are just plain-old upset by the news. Not only is Spider-Man an integral part of the MCU, but Tom Holland has played him
perfectly. 
People really feel for Holland.
He's known for being one of the nicest guys in Hollywood - and the fact that he's been played like this is just heartbreaking.
People also pointed out this heartbreaking parallel.
PLEASE WE ALREADY LOST HIS FATHER FIGURE WE CAN'T AFFORD TO LOSE HIM TOO. TOM HOLLAND IS THE BEST SPIDER-MAN WE EVE… https://t.co/c5F110u2kJ

— . (@.)1566364790.0
In recent movies, Iron Man became something of a father to Spider-Man - and the fact that
he 
won't be in the next
Avengers
movies is bad enough for fans to deal with.
The idea that Holland's Spider-Man is not well-liked seems crazy.
And the responses of the internet to this sad news just proves how much support Holland has out there.
And it seems as if no one is more upset than fellow MCU actor, Ryan Reynolds.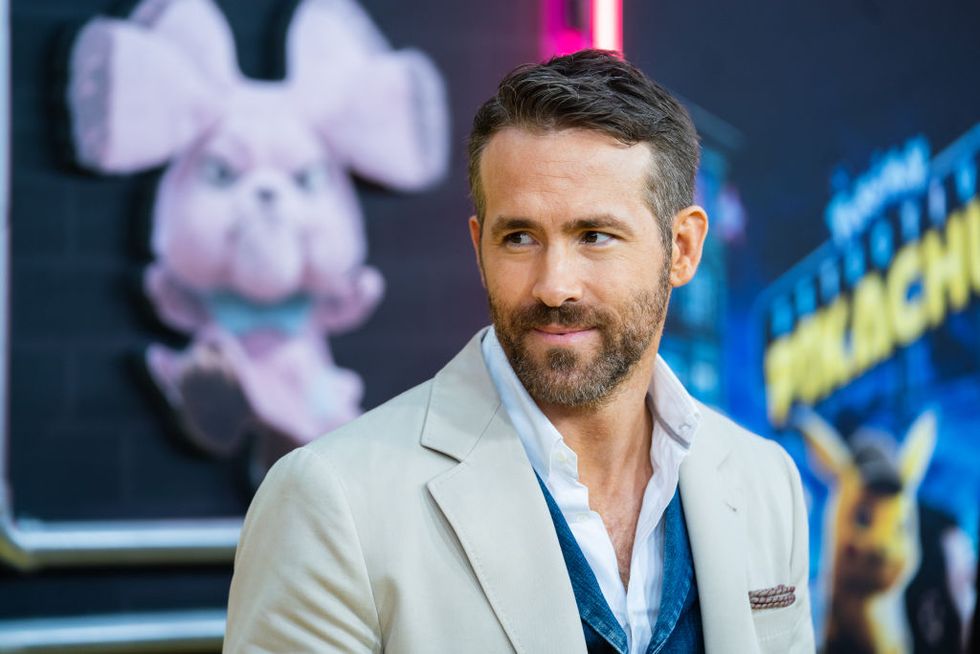 via: Getty Images
After hearing the devastating news, a fan opted to ask Reynolds for some help. Well, who else are you supposed to ask, right?
This is what Angel Hernandez tweeted to both actors.
It sounds like a legit request.
And Reynolds responded!
I mean, receiving an acknowledgment from a global star is usually an amazing achievement, but this response would have been enough to make you wish that you didn't tweet him in the first place.
Here's what he replied:
@ChaoticKing_ @TomHolland1996 You can. But you can only see it in my heart.

— Ryan Reynolds (@Ryan Reynolds)1566342028.0
Did you hear that? It was the sound of my heart breaking...
again
. That's twice in one day!
So, right now, it seems as if there's no chance of a Spider-Man and Deadpool collaboration...
Can this day get any worse? Why don't you just cancel every single Marvel movie, goddamn it!
At least there will be one interesting thing to see.
#SaveSpiderMan *sony ends the spiderman deal with disney* tom holland, mcu fans, and literally the entire species… https://t.co/Hqc2sQYE2V

— `ʳᵃ` (@`ʳᵃ`)1566379338.0
If this move to block Tom Holland's MCU future goes through, it could massively impact the future of the MCU as a whole. Support for Tom Holland could well lead to a boycott, for instance.
Although some have noticed something else.
Behind this Spiderman meme is Andrew Garfield and Tom Holland. #SaveSpidey https://t.co/CbZ4ny1sLa

— yusuf🌞 (@yusuf🌞)1566376464.0
The fact that the character of Spider-Man has already undergone so many iterations suggests that this story could be even bigger than we initially thought. Feeling sad? For some wholesome Tom Holland content, just keep scrolling.