Whether we like it or not,  for many, hopping onto a flight is part of getting from A to B. Many of us couldn't care less and barely even think about it. But for some people, their fear of flying is utterly excruciating and the anxiety it brings can be very distressing.
But for anxious passengers boarding planes at San Francisco airport, they're in luck, as LiLou, the 5-year-old therapy pig is there to help calm all those pre-flight nerves. Yep, you read that right. The airport has hired a pig to help out stressed passengers and she's been receiving rave reviews.
She even wears the most adorable uniform. Keep scrolling to take a look.
For those of us who like to travel, hopping aboard an aircraft is just a part of life.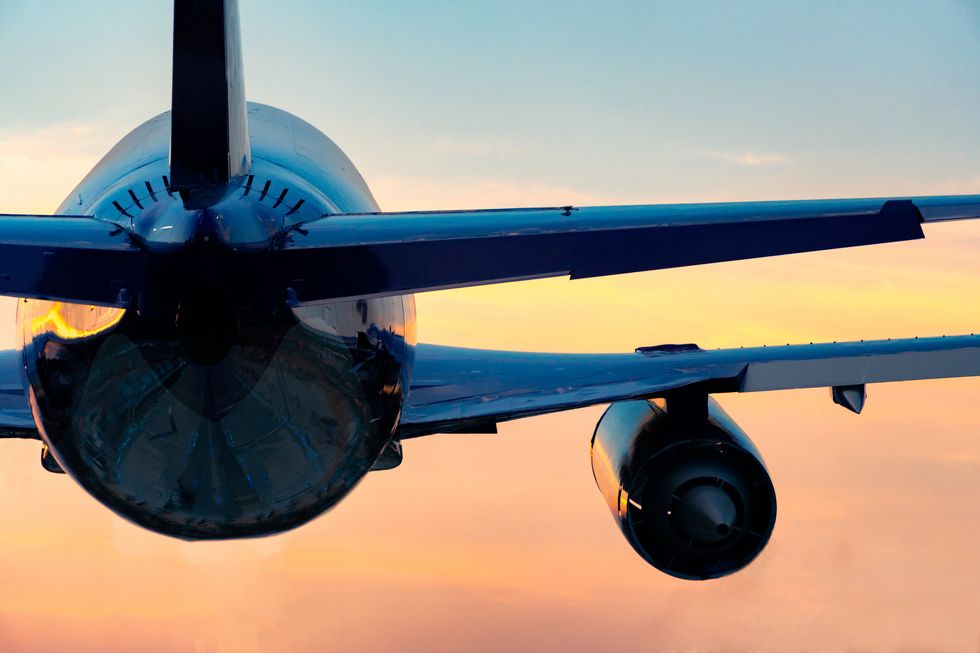 via: Getty Images
While it can be very costly, whether you're going on vacation or visiting family, flights are an important part of getting from one place to another.
Of course, with flying comes risks...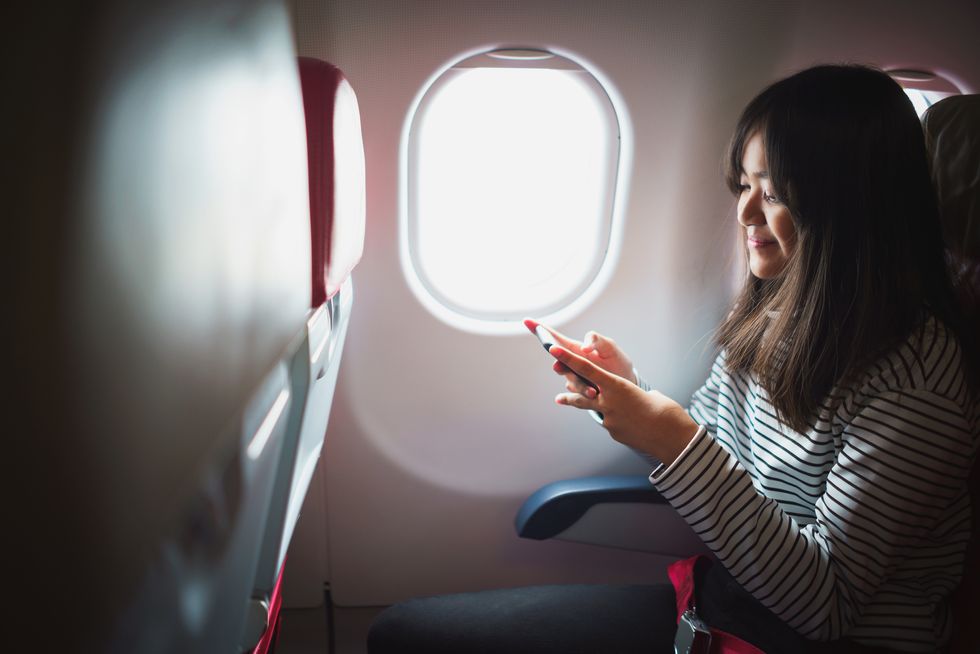 via: Getty Images
But for many of us, we don't think too much into it and hop aboard without any reservations.
But for some people, flying is an anxiety-inducing event.
So many people have a fear of flying, and the thoughts of zooming through the sky and tens of thousands of feet high about the clouds is terrifying.
The effects can be very distressing.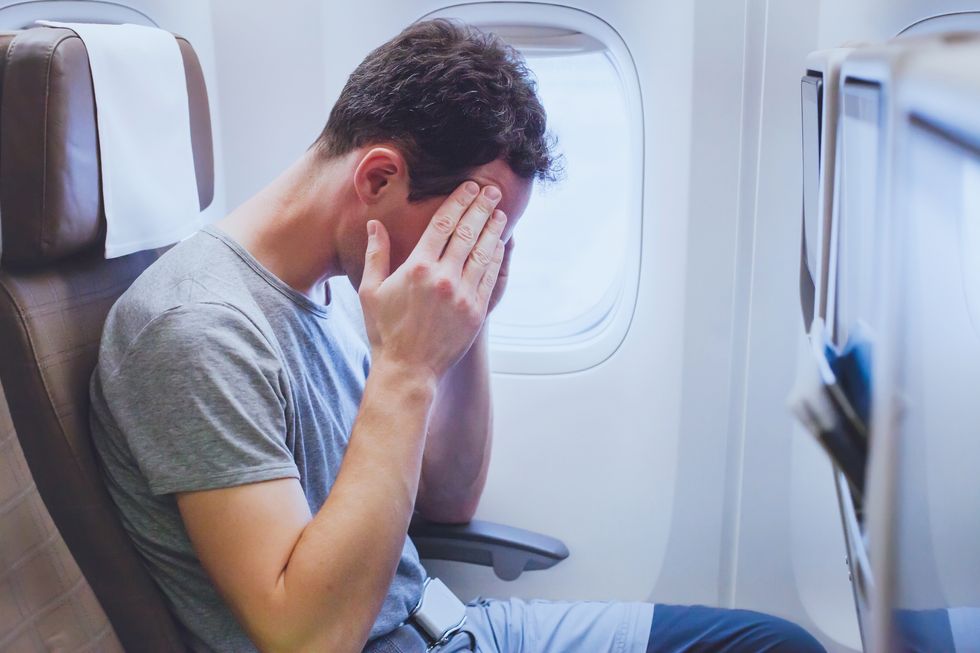 via: Getty Images
For those that make it to the airport, the whole experience can be nail-biting and the relief of hitting land on the other side brings a
lot
of comfort.
But nervous passengers at San Francisco Airport needn't worry...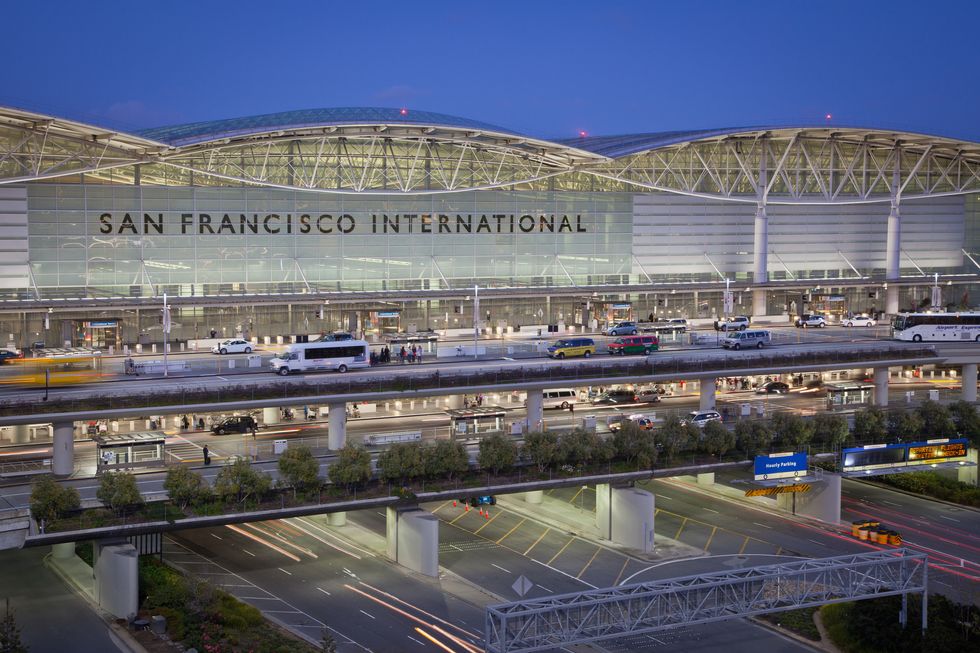 via: Getty Images
LiLou, a 5-year-old therapy pig, is here to calm all your pre-flight anxieties.
The airport hired the therapy pig specifically to help stressed passengers.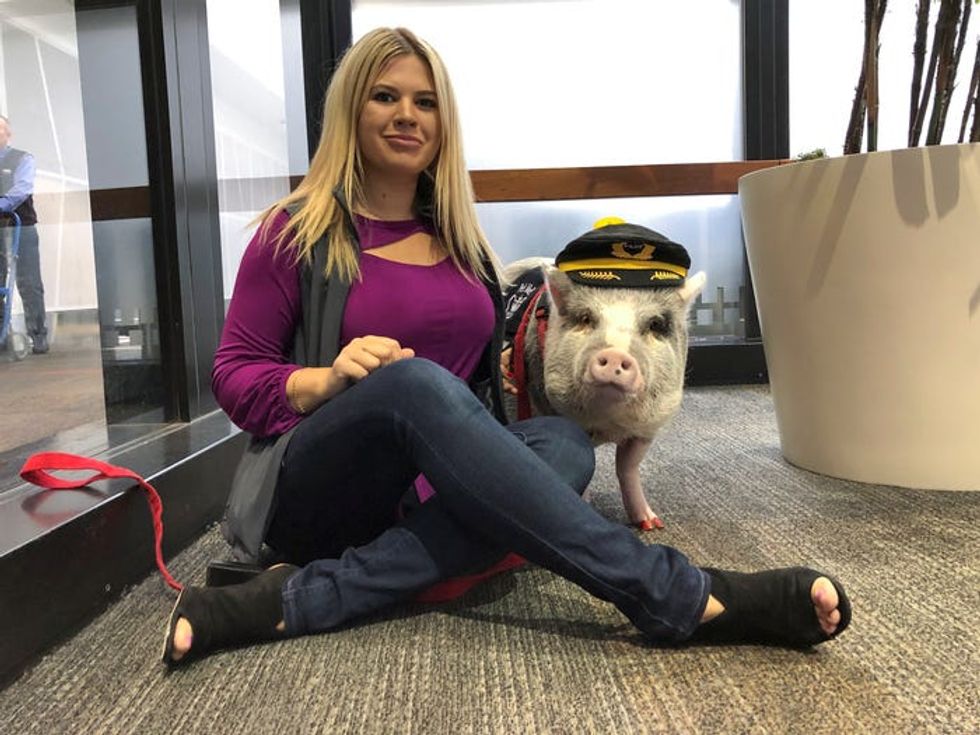 via: Reuters
According to Reuters,  she is part of the airport's Wag Brigade, which brings therapy animals into departure areas, including a number of dogs. "When we first launched the program, our main goal was to relieve stress for our passengers. However, what we have found is we have formed a connection with our passengers and it's been totally amazing," the airport's guest services manager, Jennifer Kazarian explained.
LiLou is fully kitted out for her important role.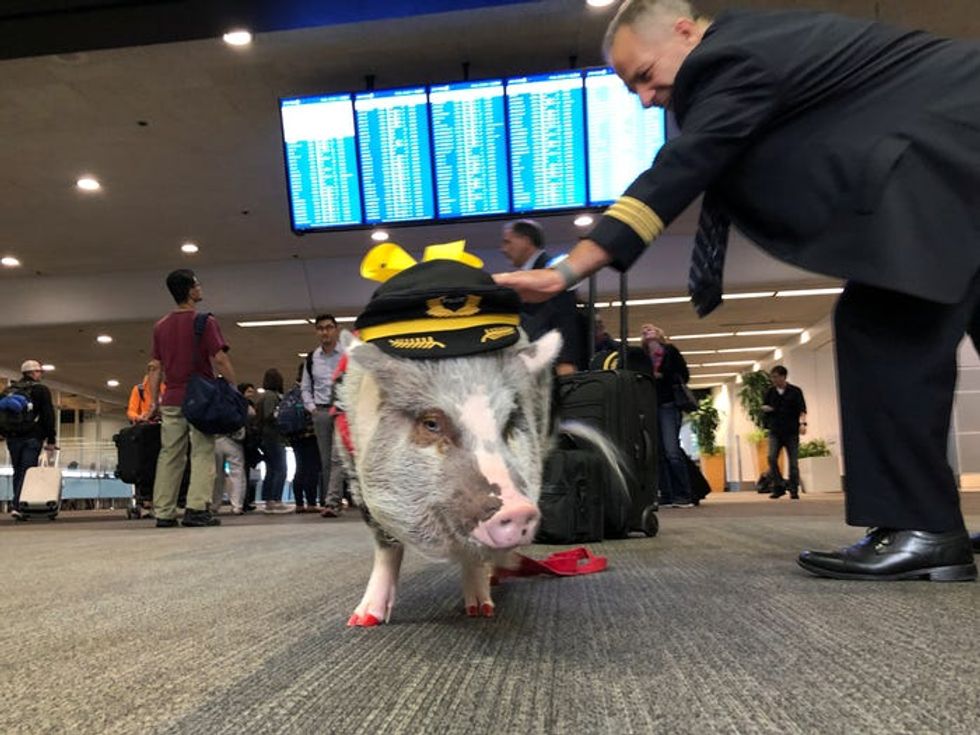 via: Reuters
Her adorable uniform consists of a pilot cap and eye-catching red nails, painted by her owner, Tatyana Danilova.
After going through the security scanners, passengers can meet LiLou...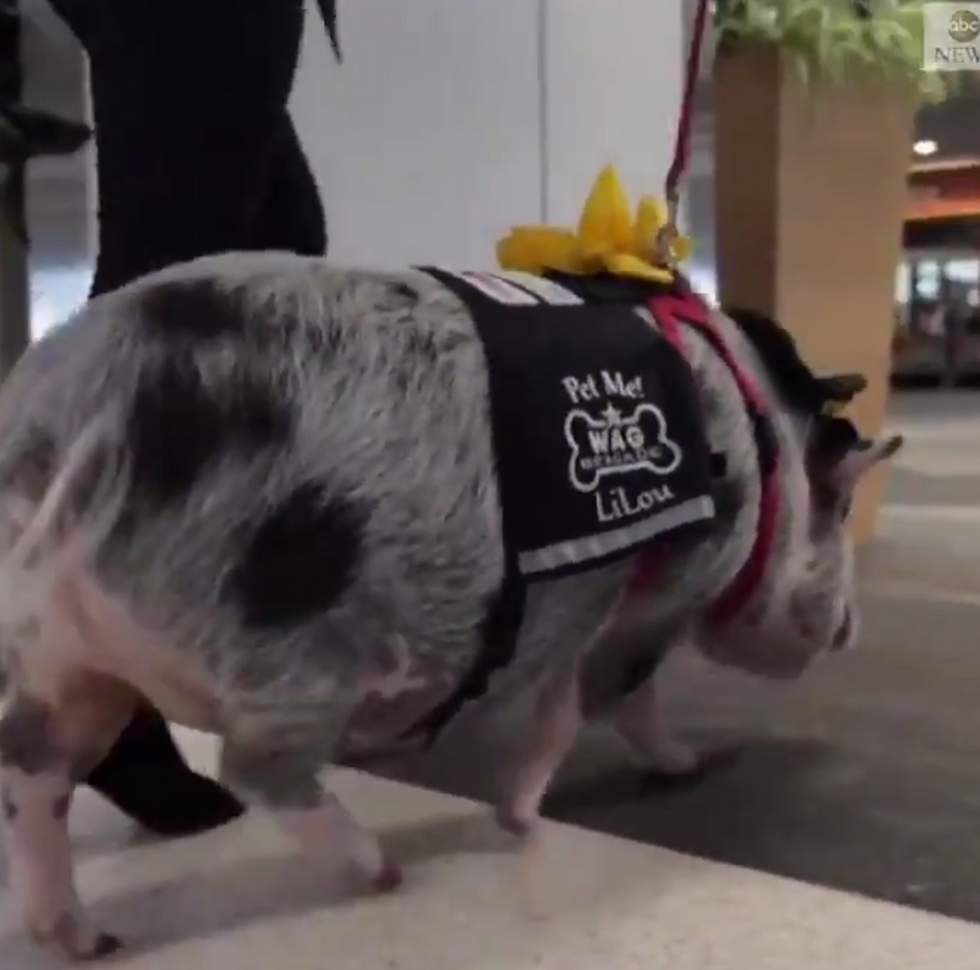 via: Twitter
The adorable pig greets passengers with her hoof, takes pictures with people, and
even
plays music for them on a toy piano.
But there's one thing that passengers can't do around LiLou...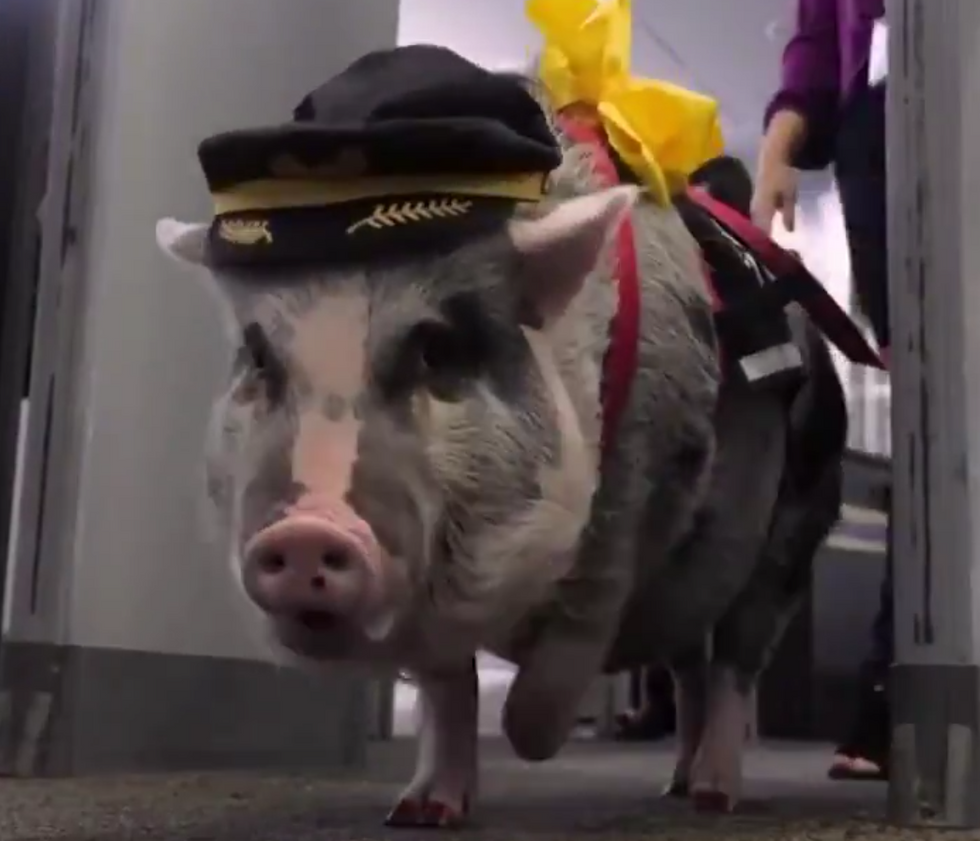 via: Twitter
Her owner explained that the LiLou doesn't like is being approached from behind, likely because Juliana pigs are prey animals.
She is the airport's first-ever therapy pig.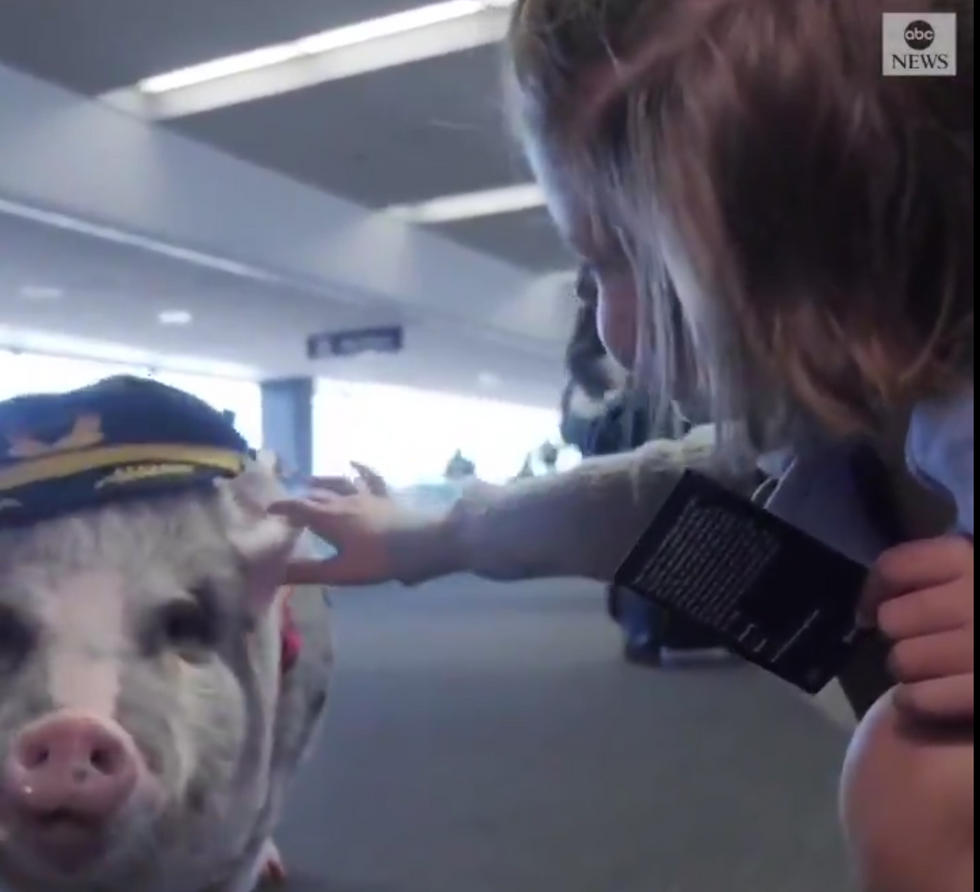 via: Twitter
Aside from her day job, LiLou lives with Danilova in downtown San Francisco, where she goes for daily walks and eats a diet of vegetables and protein pellets. She's house trained and sleeps in her own bed, Insider reports.
She has received rave reviews for her services.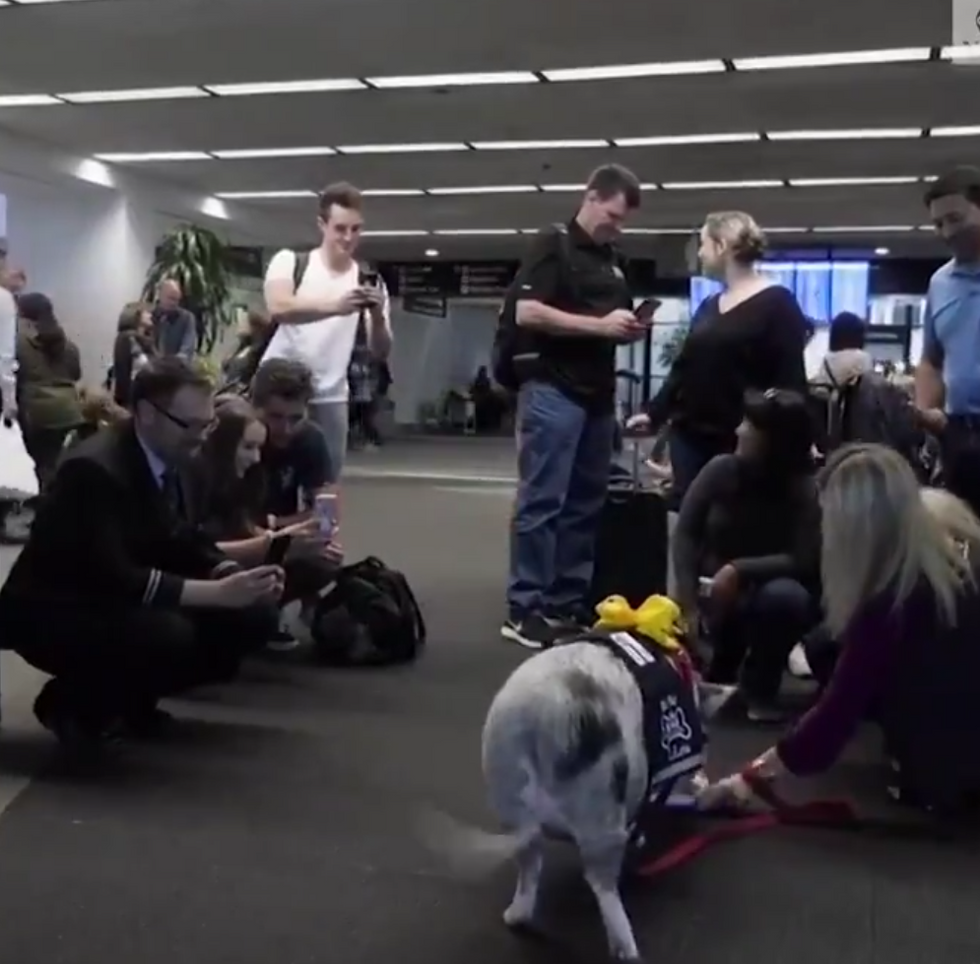 via: Twitter
"Everybody is usually very happy and it makes them pause for a second and smile and be like, 'oh, it's great'," explained Danilova.
LiLou is a welcomed distraction.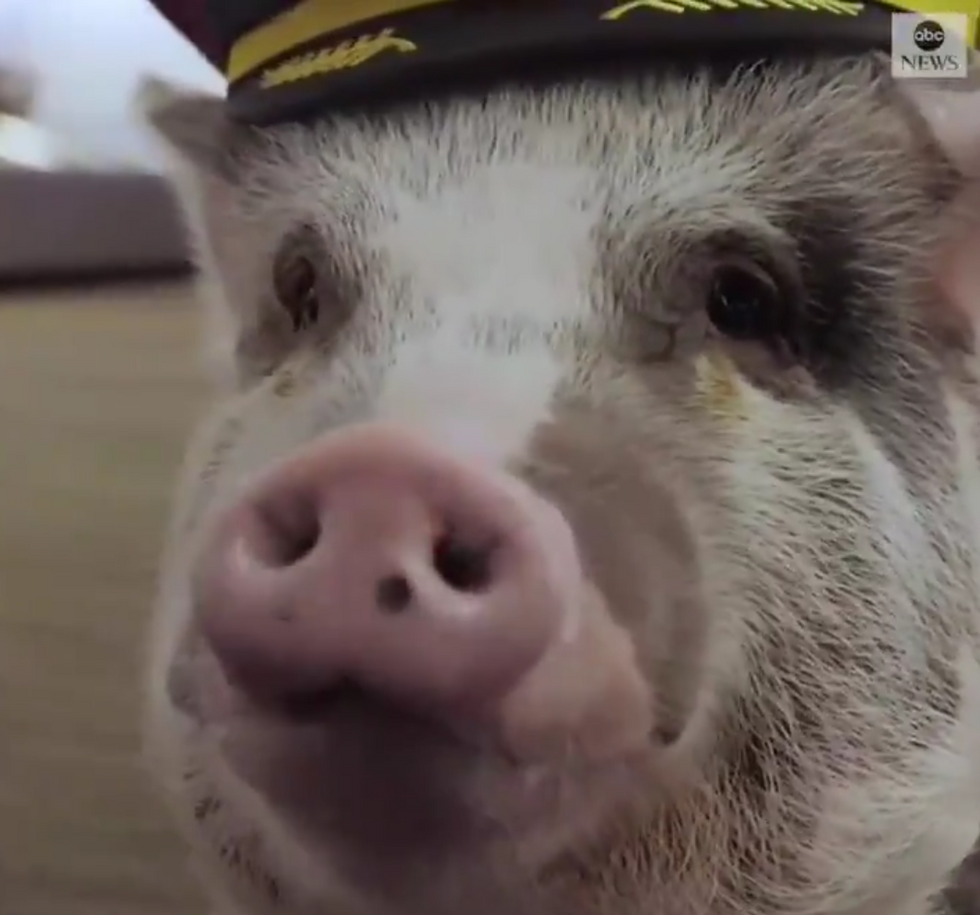 via: Twitter
"People are very happy to get distracted from the travel, from their routines, whether they're flying on their journey for vacation or work," Danilova added.
All of the animals involved in the airport's program train with the San Francisco Prevention of Cruelty to Animals.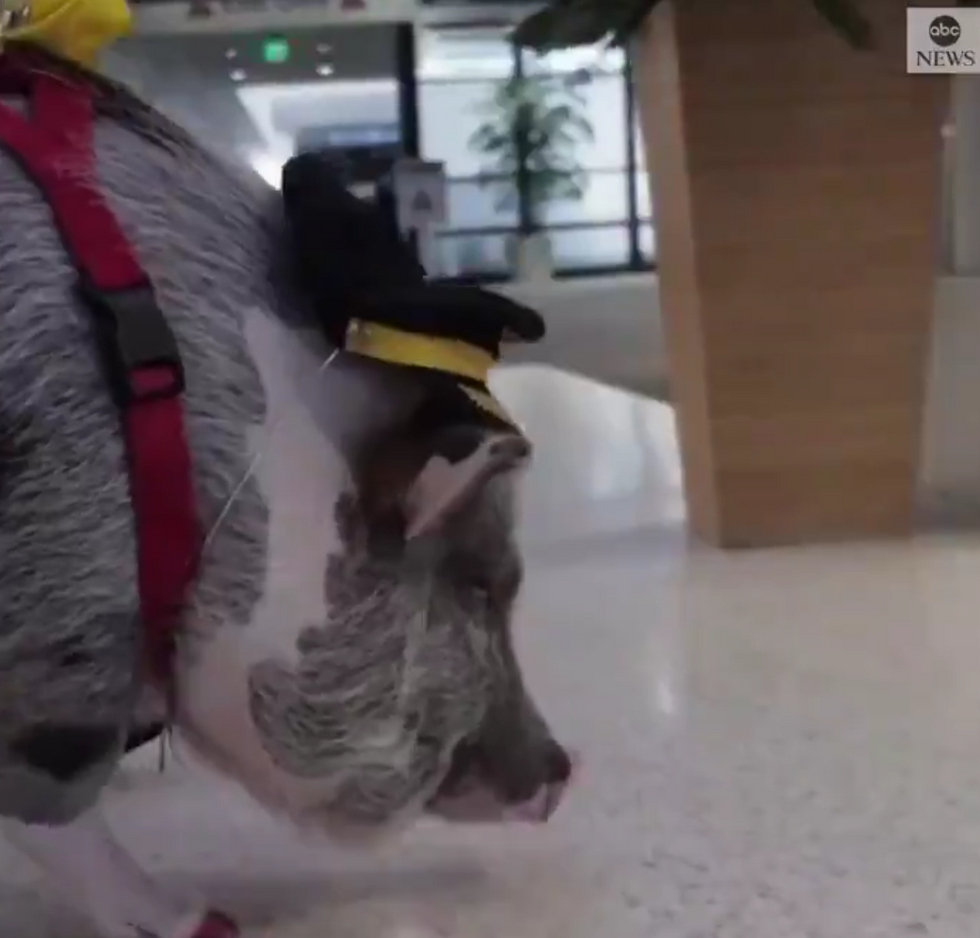 via: Twitter
They all must be house trained, have good manners, and a friendly personality.
And it seems LiLou ticks all those boxes.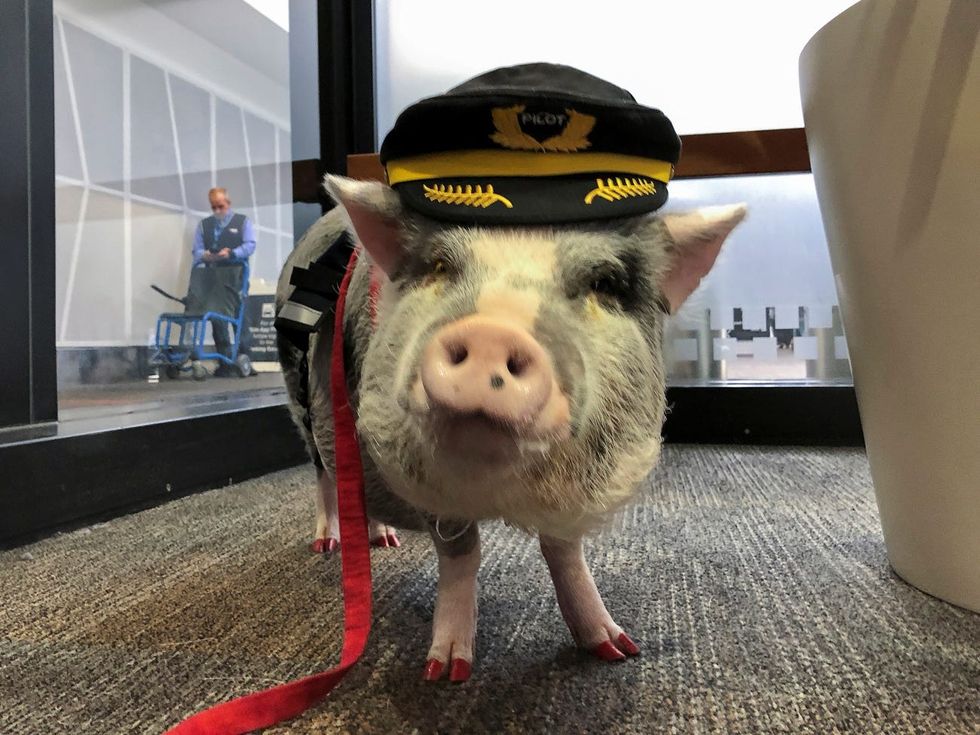 via: Reuters
Everything about her is adorable from the nails and the hat to her cute snout.
We anticipate they'll be a lot less nervous passengers at San Francisco Airport.
WATCH: While pigs might not fly, LiLou wants to make air travel less stressful for passengers https://t.co/RCZE9Md9h9

— Reuters (@Reuters)1573980120.0
Look at her in action... Keep up the good work, LiLou!