At least sixteen women have accused Donald Trump of forcibly kissing them, touching them inappropriately, or assaulting them even more seriously. This list includes his first wife. This history of sexual harassment allegations dates back to the 1980s.
Sarah Huckabee Sanders flippantly denied these allegations in a recent press conference.
Jacqueline Alemany of CBS News asked Sarah Huckabee Sanders about Trump's sexual assault allegations today in a press conference.
It took just 3 seconds for @SarahHuckabee Sanders to smear every single woman who has accused Trump as a liar:… https://t.co/9lnPIn4pYB

— Matt Wilstein (@Matt Wilstein)1509136782.0
Alemany asked Huckabee Sanders if she thought the sixteen women who have come forward with stories are "lying."  Sanders quickly replied, "Yeah, we've been clear on that from the beginning, and the president's spoken on it." Then she immediately moved on to the next topic. She disrespectfully gave the women's experiences less than a moment's thought.
Donald Trump denied these things as well, even after bragging about them years ago.
This video of Billy Bush and Trump laughing about how Trump touched women inappropriately without their consent surfaced in October of 2015.
Billy Bush was fired from NBC News
 for laughing along with Trump's comments. Trump, the one who made the comments, is now President of the United States.
Despite admitting to this behavior on camera, Trump denied it this week.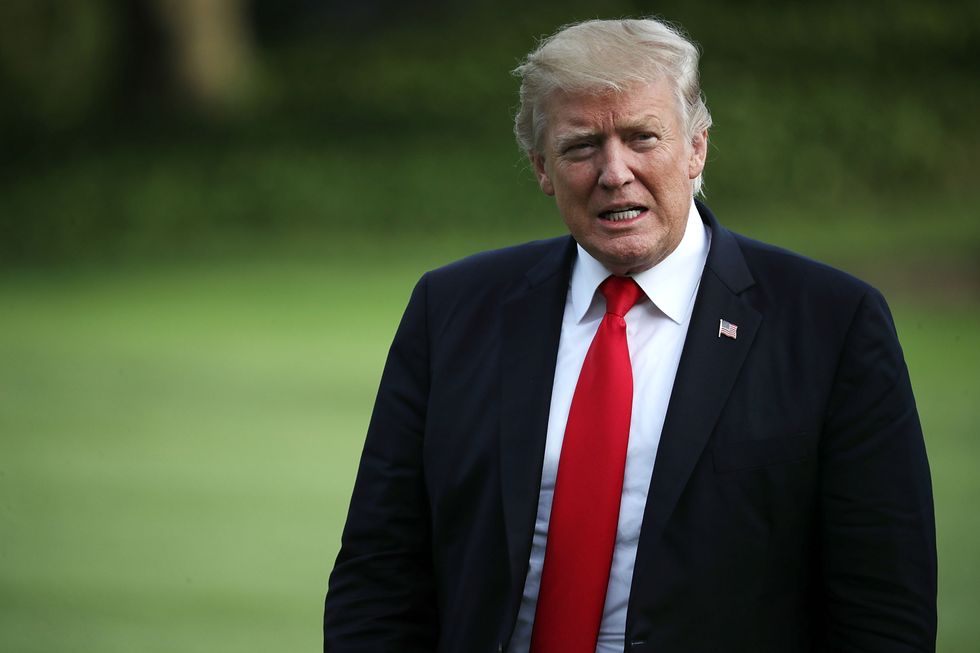 In a Rose Garden press conference, Trump
said
, "All I can say is it's totally fake news. It's just fake. It's fake. It's made-up stuff, and it's disgraceful, what happens, but that happens in the world of politics." According to the Los Angeles Times, Trump was not fazed by the allegations against Harvey Weinstein and Weinstein consequently getting pushed out of his company. And about Trump's own assault allegations, he 
said
, "That's locker room. That's locker room."