Alec Baldwin's pouty Donald Trump has been a regular on Saturday Night Live for months now, and he was back Saturday in what was truly an example of life imitating art.
The sketch showed Baldwin's Trump and Kate McKinnon's Kellyanne Conway during a security briefing, with Trump too preoccupied by Twitter to pay attention to his advisers.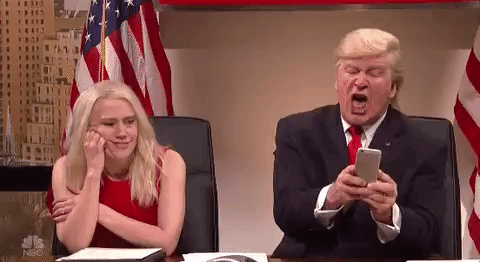 via: YouTube
For example, retweeting a 16-year-old high school student, whose cell phone rang in the middle of class when he got a retweet by the President-elect.
"I'm sorry, Mrs. Leman, I think someone retweeted me."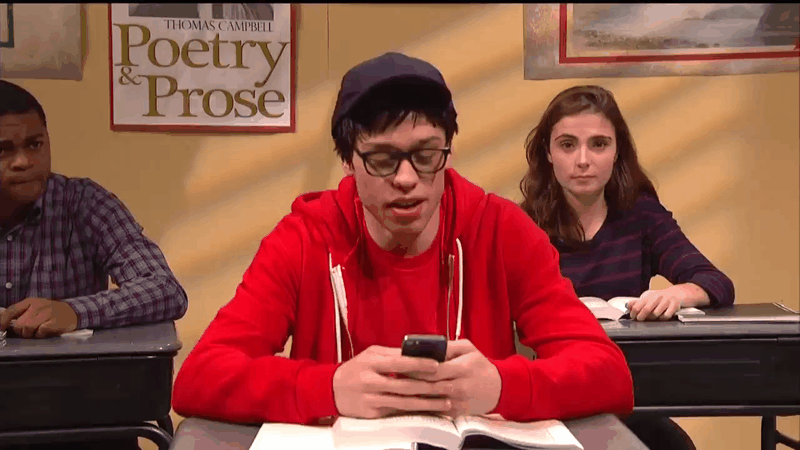 via: YouTube
Kate McKinnon as Trump's senior advisor, Kellyanne Conway, tries to explain Trump's strategy.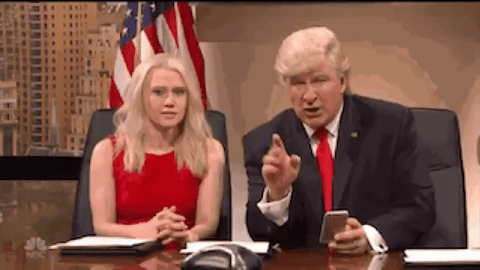 via: YouTube
"He really did do this," Conway confirmed, before telling the advisers, "There is a reason, actually, that Donald tweets so much: He does it to distract the media from his business conflicts and all the very scary people in his cabinet."
"Actually, that's not why I do it. I do it because my brain is bad."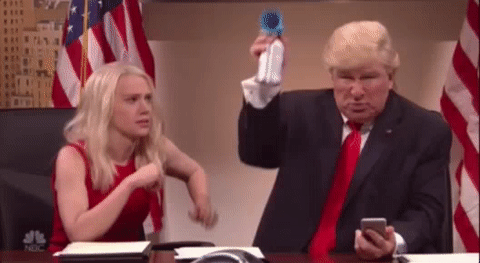 via: YouTube
Well, at least he's honest.
Trying to emphasize that none of this is actually a joke, Kenan Thompson, playing one of Trump's advisors, then pleaded, "Mr. Trump, please stop retweeting all these random, real people. You're not getting any work done."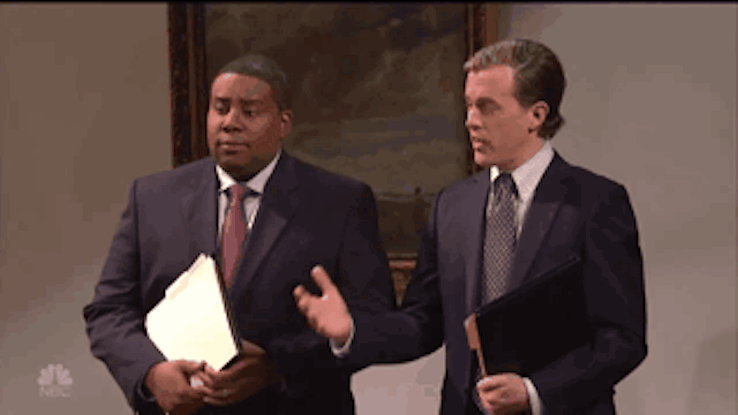 via: YouTube
"That's not true, I was elected 25 days ago and already unemployment is at a nine-year low, millions and millions of people have healthcare, and Osama bin Laden is dead," Trump argued. "Next, I'm going to do what I promised my whole campaign — I'm going to build that swamp."
And as you can imagine, the real Trump wasn't too thrilled with the skit and did what Trump does — ironically tweeted about it.
Baldwin was quick to reply, and hint, he couldn't care less.
You can see the full skit here: