Another day, another savage joke made by Scott Disick! Keep on reading to see what he's said this time about his ex, Kourtney Kardashian...
It seems that Scott Disick will always be in the lives of the Kardashians...
Whether they like it or not!
This is great for us Kardashian fans, of course...
Because Scott is best known for ruthlessly ripping into the sisters and giving us the biggest of laughs.
Now, Scott rose to fame on a show we all know well...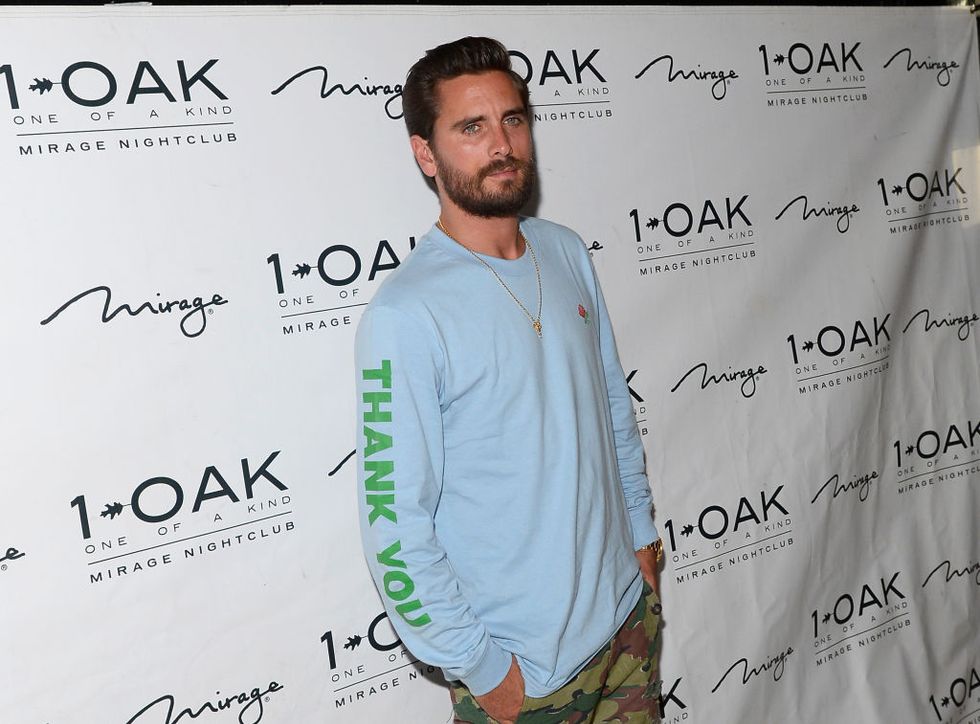 And, during the show, Scott became well known for dating Kourtney Kardashian. Their relationship began in 2006, not long before the launch of
Keeping Up with the Kardashians. 
The pair were constantly on and off...
And Keeping Up With The Kardashian fans soon got used to Scott and Kourtney dramatically breaking up and getting back together just weeks later.
They've remained friends, however...
And alongside co-parenting their kids together, Kourtney and Scott are still major parts of KUWTK.
Sources close to the family have revealed how close Scott and Kourtney really are.
Hollywood Life 
back on August 7th.
But putting aside his current good relationship with Kourtney, we all know that Scott isn't one to stay out of controversy...
KUWTK, you've seen firsthand the type of trouble that his wild hi-jinks have gotten him into in the past.
There was that time he shoved a hundred dollar bill into a waiter's mouth.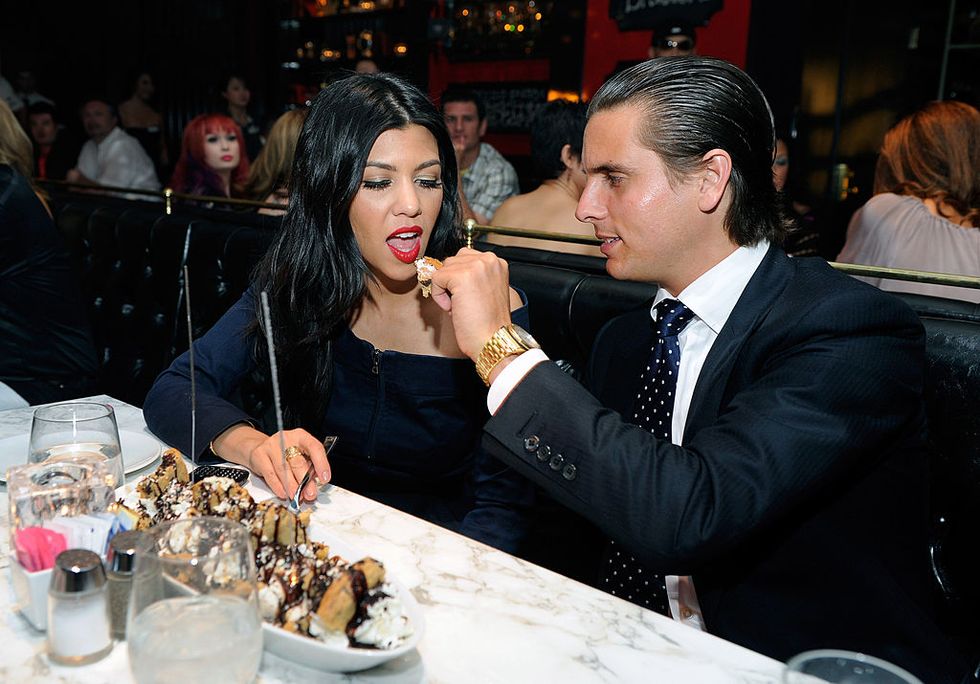 This infamous 2010 episode of
KUWTK
included a scene that's difficult to forget: A ridiculously drunk Scott getting deliberate with an innocent waiter for unknown reasons and then proceeded to shove a wadded up $100 bill down his throat. Classy!
Or the time he punched a mirror in Miami...
During a disagreement with then-girlfriend Kourtney about smoking pot in their apartment, Scott's anger got the best of him and he smashed a mirror to pieces. The incident was featured on Kourtney and Khloe Take Miami, leaving many fans to wonder about Scott having an anger problem.
Remember the time he called Kourtney "fat?"
This incident happened shortly after Kourtney gave birth to their daughter Penelope. He decided it would be a good idea to go on about how she looked when they first met, and how different she looks now with the added baby weight. The remarks later made Kourt cry.
Oh, and let's not forget the countless times he cheated on Kourtney, the mother of his 3 children.
One of the most notable infidelities was in 2015 when he ran off to France with his ex-girlfriend, Chloe Bartoli. All while Kourtney stayed back in Calabasas taking care of their kids.
He also gave his underage girlfriend alcohol...
Not only is it totally gross that a then-thirty-three-year-old man would date a teenager (she was nineteen at the time), but Scott also thought it would be a good idea to fly Bella Thorne to France for the sole purpose of getting wasted.
And remember that time he invited a random woman on the family vacation?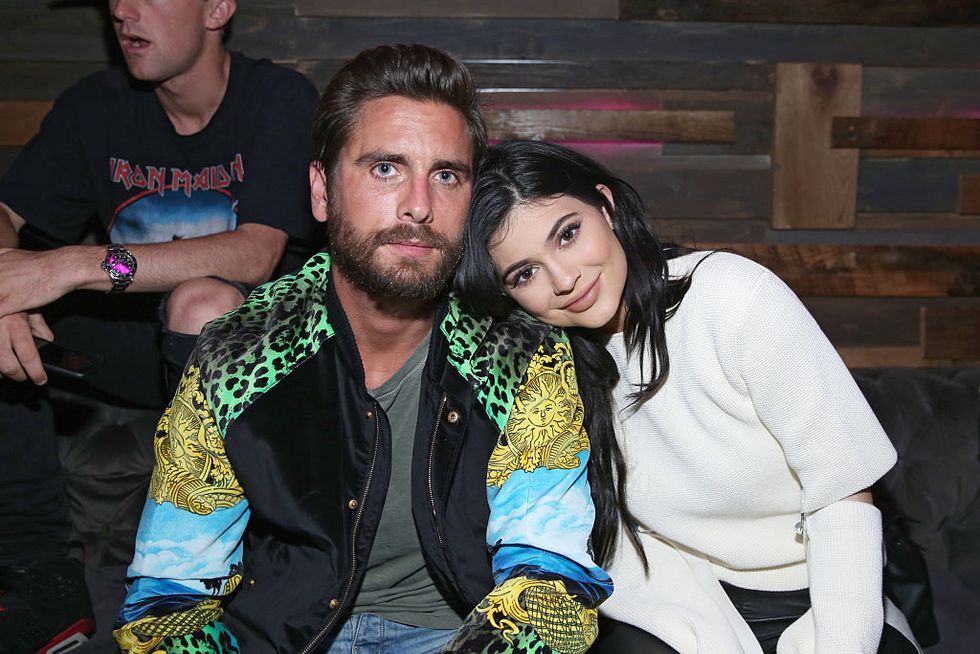 The Kardashians invited Scott on their family vacation even though he and Kourtney had broken up in order to make him feel included. But he invited a mysterious woman named "Chelsea" to come without consulting anyone else.
Then he also forgot his daughter's birthday...
Okay, this one is just plain sad. In July of 2016, Scott's adorable daughter Penelope turned 4 years old. She celebrated in typical 4-year-old fashion, with a giant party in the Bahamas. But there was one important person missing from the festivities – Scott Disick,  who also failed to post anything on social media about the day.
He hasn't had a good relationship with Instagram, either.
And we all know about Scott's relationship with addiction.
Scott's previous struggles with substance abuse have been no secret over the years...
Thankfully, Scott had Kourtney to mentour him through this relapse...
Now, fast-forwarding to today, Scott seems to be doing better than ever...
Kourt posted this smoldering snap on Instagram earlier this week.
hilarious comment.
Scott simply replied with:
"That's for sure." *Mic drop*
It seems that the pair still share some great humor...
For more on the Kardashians...