If you were born before the millennium, then you have almost certainly seen Scrubs. It was funny, surreal, and filled with loveable, flawed characters. Now the stars of Scrubs are having to rally together again to help out one of their own after a diagnosis of cancer.
But today is a sad one for fans of the show. Sam Lloyd who played Ted Buckland, Sacred Heart's lawyer in the hit show has sadly passed away aged just 56 years old
Who didn't love Scrubs ?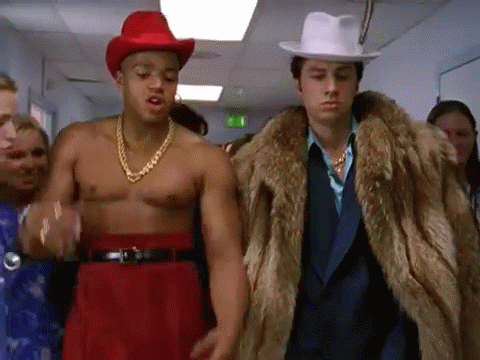 Original Gangster Scrubs GIF - Find & Share on GIPHY
Giphy
Scrubs is a show that follows the lives of the staff at Sacred Heart Hospital.
It has a wild humor, including daydreams and surreal imaginary sequences. This is then interspersed with acute insight into the lives of the authentic characters.
The show is centered around the lovable J.D.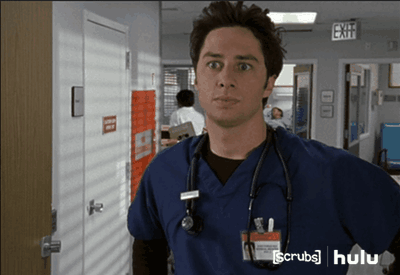 Zach Braff Smile GIF by HULU - Find & Share on GIPHY
Giphy
GIF it up for GIFs from your favorite TV shows, Hulu Originals and Exclusive programming, but it doesn't stop there. Sign up for Hulu now: hulu.com/welcome
He couldn't have done it without his best friend Turk.
Donald Faison plays J.D.'s best friend and partner in crime, Turk. The two of them had a firm bro-mance before the term was even invented.
He manages to keep J.D. in check when it's necessary, while also joining in with some of his mad plans.
Elliot and J.D. often struggle under the cruel guidance of Cox.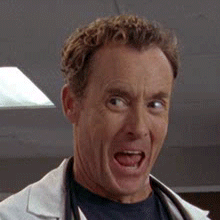 John C. Mcginley Laughing GIF - Find & Share on GIPHY
Giphy
Dr. Cox is another unusual character from the show. He seems cruel in his hilarious put-downs, but he claims he is just trying to toughen up his interns.
However, it would definitely be hard to stay up-beat with him as your mentor.
Then there was Dr. Kelso.
Dr. Kelso was the boss and he definitely made sure everyone knew that. While he was also tough with the interns, he didn't seem to really care about his patients.
He is great as a viewer though. His cruel lines could have us in stitches.
And then there was Ted.
Sam Lloyd played the inept, Sacred Heart Hospital lawyer. He had never won a case and would get very sweaty whenever he had to answer any serious questions.
He also suffers the wrath of Kelso, who regularly treats him as something of a punch-bag.
Ted's acapella band is real.
Within the show, Ted's acapella band is his only release from an otherwise very depressed existence.
However, Sam Lloyd was actually a member of this band in real life. They are called The Blanks. He is also the bassist for The Butties; a Beatles tribute band.