There have been too many developments to keep track of in the saga that is Selena Gomez and Justin Bieber's relationship. The babyfaced megastars first got together in 2010ish, and it's been a total rollercoaster ever since then. It's hard to tell why. Maybe it's because Selena Gomez is a talented young woman and Justin Bieber is a weird little boy who toys with people's emotions. Just speculating!!!!
Anyway, for weeks rumors have been flying that the pair are back together, and they may have actually just confirmed it.
It's been a rocky road for Justin Bieber and Selena Gomez.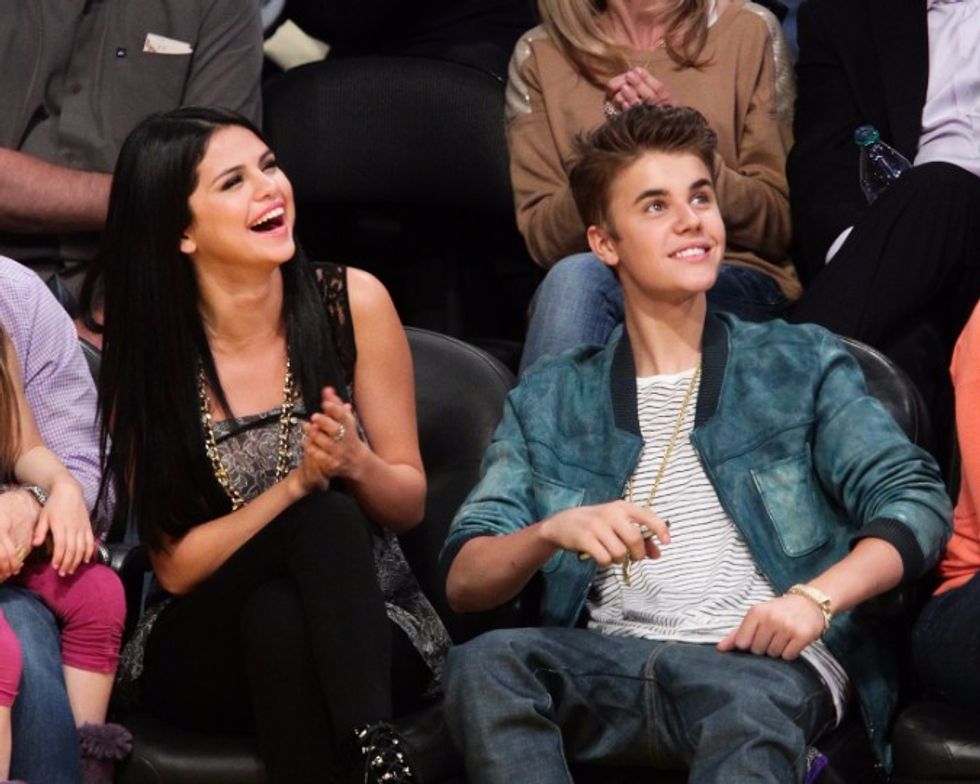 via: Getty Images
They dated on and off between 2010 and 2015, and then it seemed like Selena finally came to her senses and sent Justin Bieber on his way.
A few short years later, Selena Gomez was spotted with The Weeknd, and they ended up dating for a while.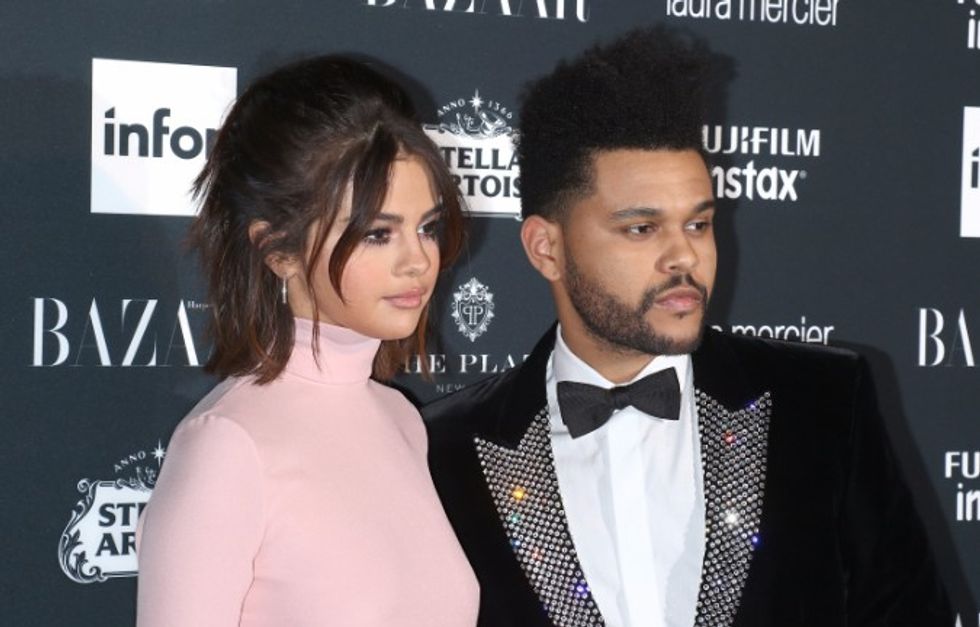 via: Getty Images
They went strong for a while, but it seems like Gomez and The Weeknd have called it quits. This hasn't been confirmed by either one of them, but fans have gleaned it from the great truth-teller: social media and paparazzi photos.
Honestly, it's not surprising that they didn't last.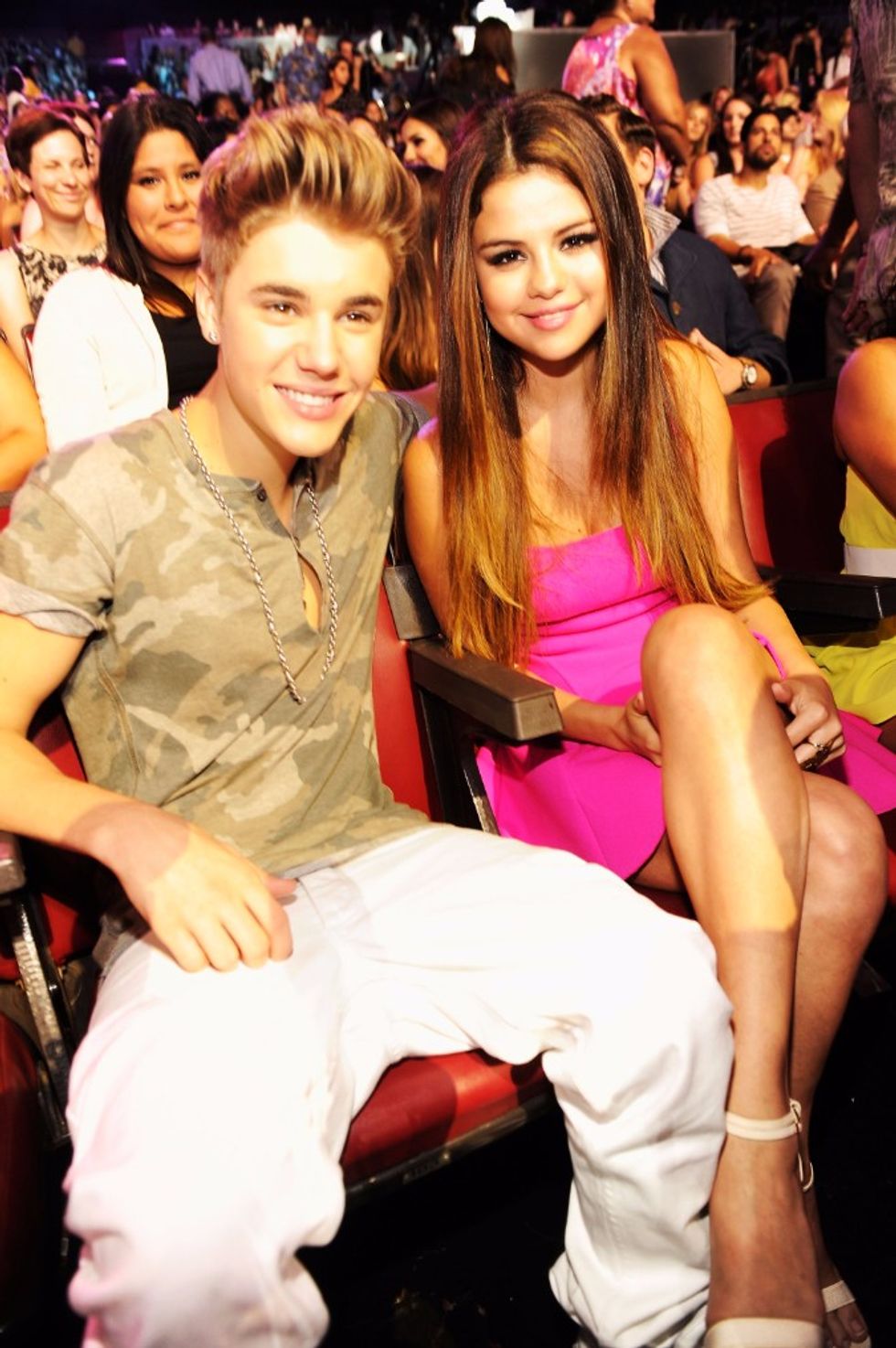 via: Getty Images
If they got married, would she be Mrs. The Weeknd? Would she take her last name and become The Weeknd Gomez? It was all too complicated. Selena Bieber or Justin Gomez sound way better.
Something that doesn't appear to be complicated, however, is that Selena Gomez is hanging out with Justin Bieber again.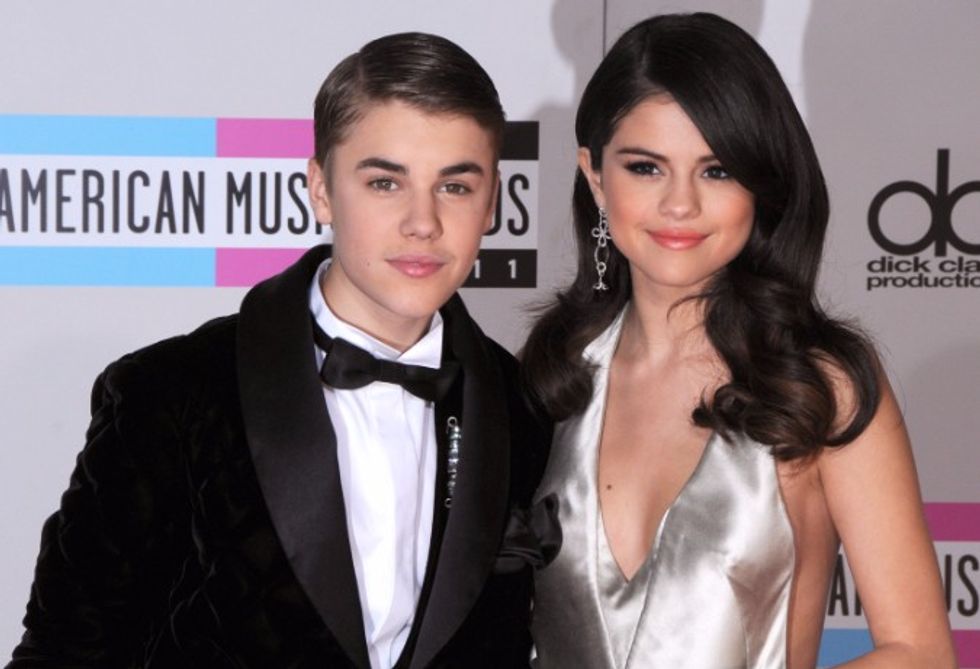 via: Getty Images
That's right! Belena is back, baby! (That's their celebrity couple name, right?) Recently, she and Bieber have been spotted hanging out together multiple times. Obvs-and-a-half that had people speculating all over the place.
Not to mention, the whole story got even juicier when The Weeknd started hanging out with another of Justin Bieber's exes.
We know. It's all too much. But it's true! The Weeknd, apparently, has started dating Yovanna Ventura, who's known as a model and also as an ex of Justin Bieber's, just like Selena was. Seems like The Weeknd has a type, eh? But back to the Bieber and Selena kiss...
This whole thing is a lot.
The real reason we're here is that Justin and Selena were caught smooching at his hockey game the other night, and TMZ snapped a photo. You have to see it.
According to People magazine, a source told them that the Biebs and Selena are still not officially together, but look at that kiss!!
😭😭😍☹️ Damn JELENA 🤨 "Justin Bieber and Selena Gomez were photographed sharing a kiss at his hockey game! The two th… https://t.co/FeiufMfJdu

— L felip (@L felip)1510897473.0
Looks pretty official to us. Also, what a way to find out
Justin Bieber plays hockey every week at the Los Angeles Valley Ice Center
, huh?
So the two of them are taking it slow. Seems like a good move for what's been a pretty volatile relationship.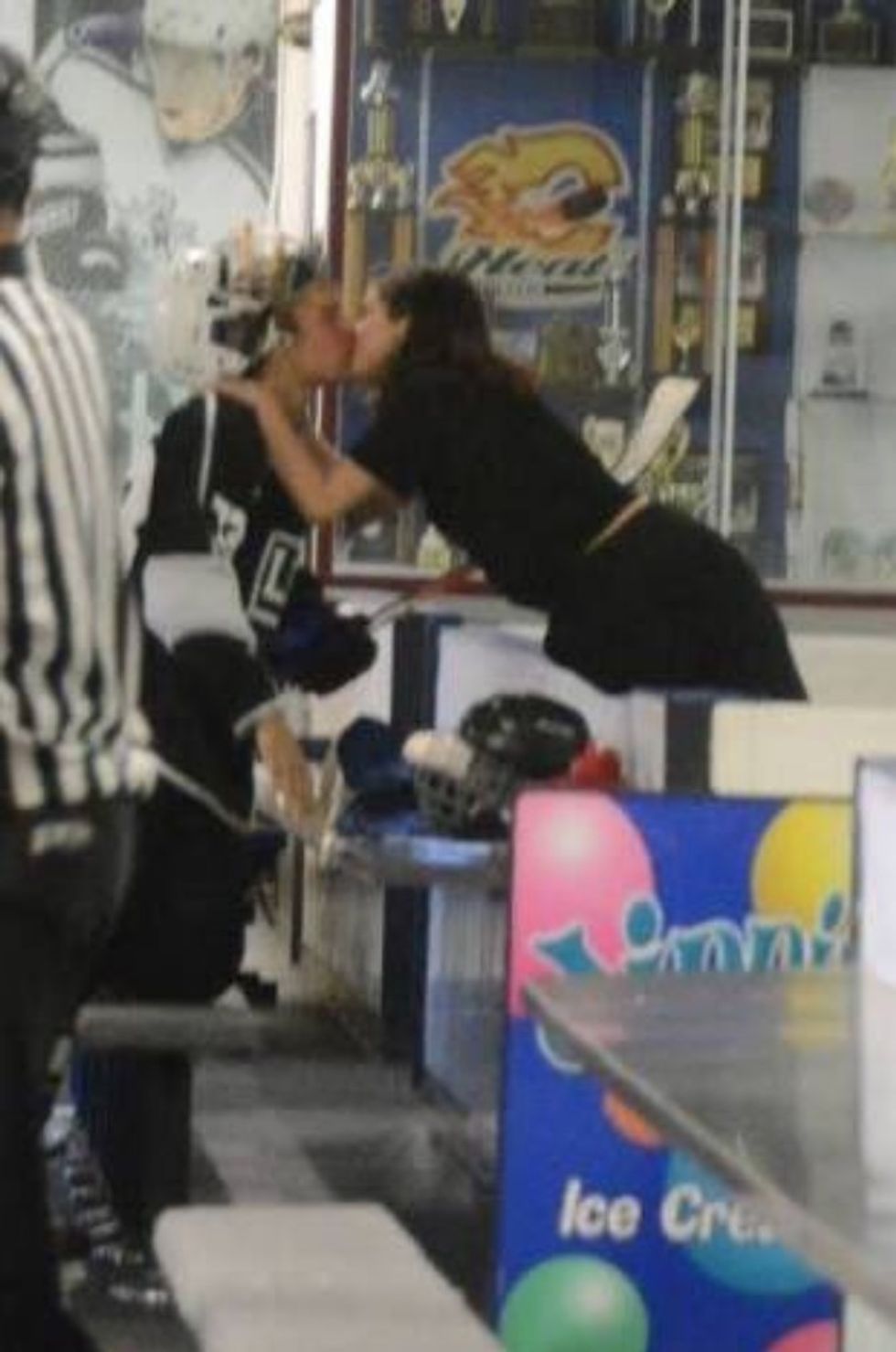 via: Twitter
A source close to Bieber told People
, "Justin is still very happy. They have had quiet date nights at home and outings to local, low-key sports."
"They are still catching up and just enjoy hanging out. "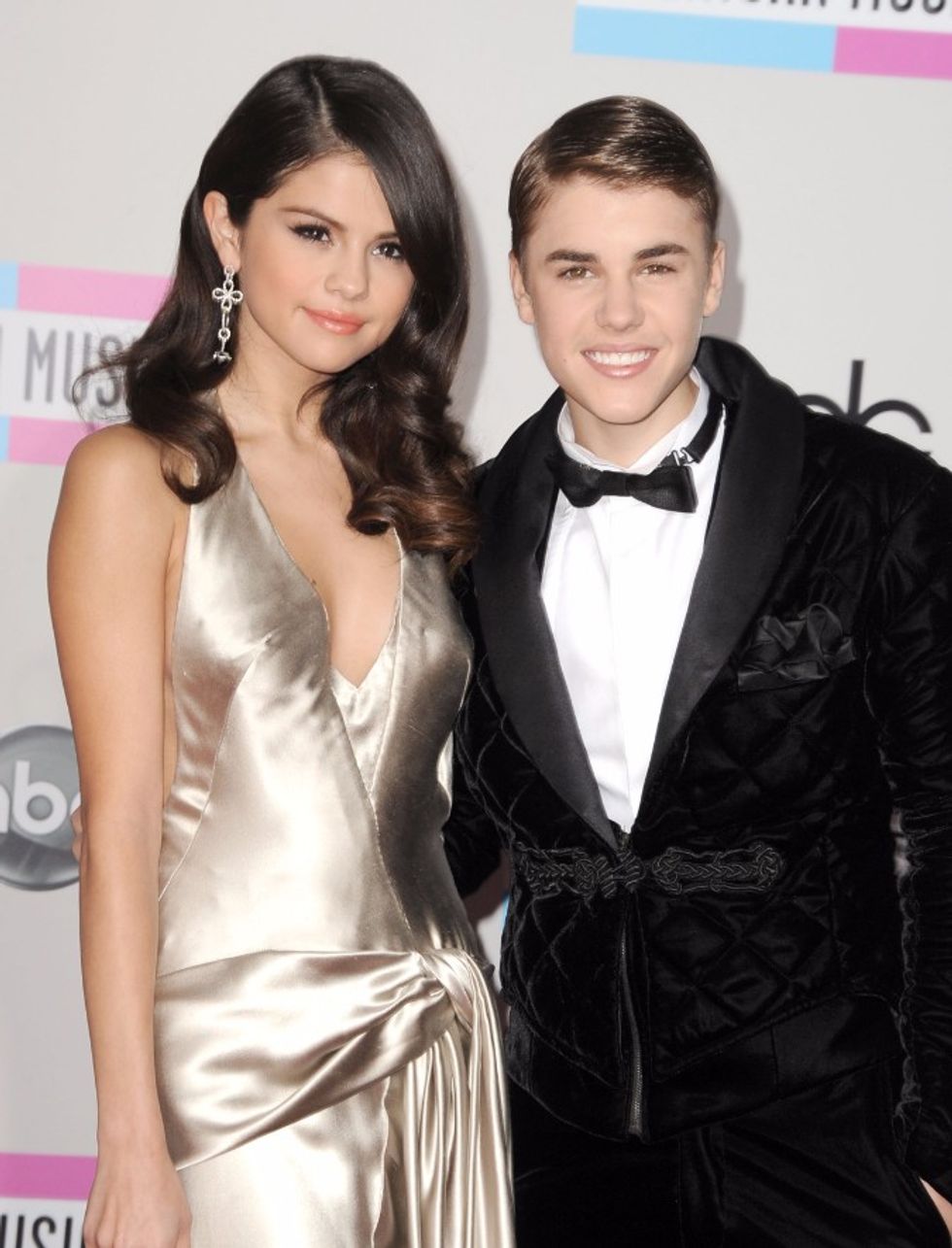 via: Getty Images
"They have learned from past mistakes and are not putting any pressure on each other. Things are much different and more mature."
So, there you have it, folks. Selena Gomez and Justin Bieber are back together...kind of.
Sounds like they've matured, which is good because they are getting older and that's generally what's supposed to happen. Belena/Selieber forever, beliebers!