There's nothing like an on-screen romance to get us feeling warm and fuzzy inside. Blame the movies for your unrealistic expectations of romance, but we can't seem to stop watching them. And no matter how much we know that it's all fake, something about seeing a cute couple on screen makes us absolutely believe in love again.
But what if, behind the long smooches and romantic embraces, these couples actually weren't so keen on each other at all? We've tracked down eight of the cutest fictional pairings, who, according to sources, couldn't stand one another once the cameras turned off. Intrigued? Get scrolling.
Romantic films are sometimes considered a guilty pleasure.
Sure, they can be a little schmaltzy and cheesy - but watching two people in love interact on the screen will always be one of life's most simple pleasures.
And some fictional love stories end up being our most enduring.
When they're immortalized in film, it's almost as if the realness of these relationships is solidified. But, in spite of excellent on-screen chemistry, it seems like there are some "couples" who weren't quite so keen on each other off-screen.
1. Rachel McAdams & Ryan Gosling
For many of us, Noah and Allie were the epitomai of soulmates - two star-crossed lovers from different walks of life who were just meant to be together.
The film is filled with heartwarming scenes of the pair.
Which is what makes it all the more shocking that behind the scenes, McAdams and Gosling apparently didn't get on at all. 
Director, Nick Cassavetes, regaled the public with tales of their rows.
Apparently, once the cameras turned off, McAdams and Gosling were often embroiled in shouting matches - and they even asked for other actors to practice their scenes with.
But what makes their story even weirder?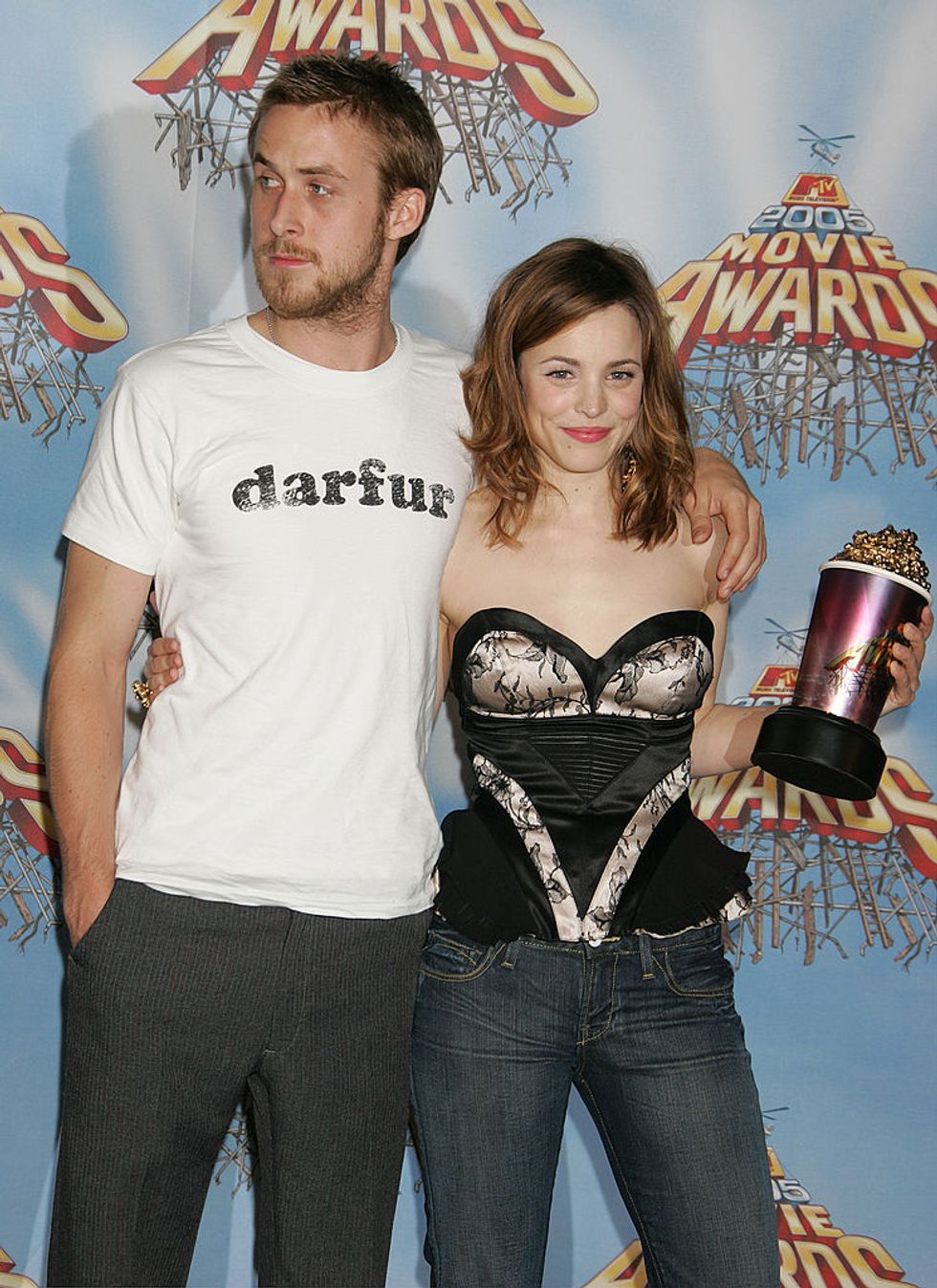 via: Getty Images
As soon as filming wrapped up, the pair quickly put their differences aside - and proceeded to date for three years! It just goes to show that the line between love and hate is thinner than you might think.
2. Nick Nolte & Julia Roberts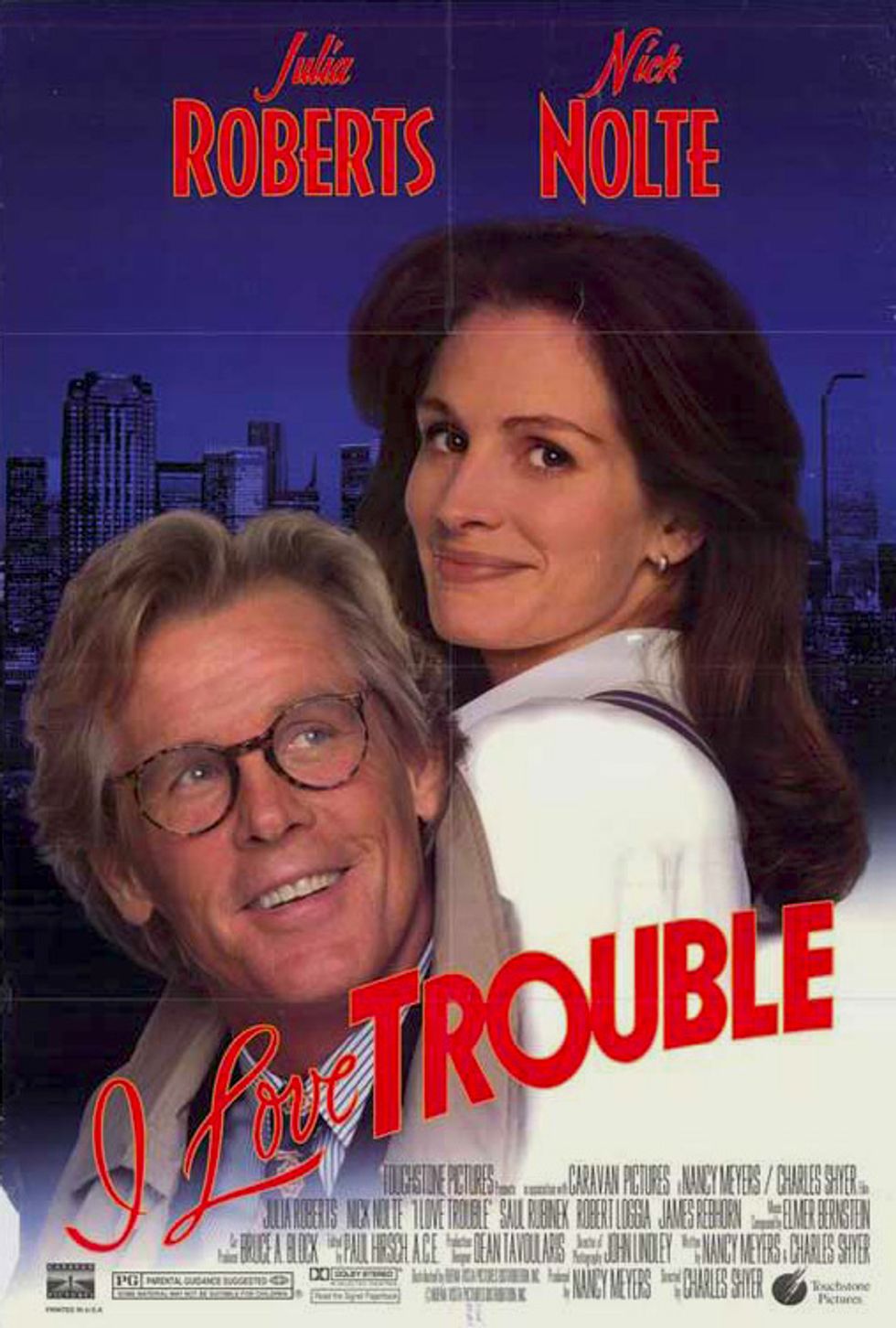 via: IMDB
The pair starred alongside one another as two competing newspaper reporters in 1994 action-comedy movie,
I Love Trouble.
On-screen, the pair had undeniable chemistry.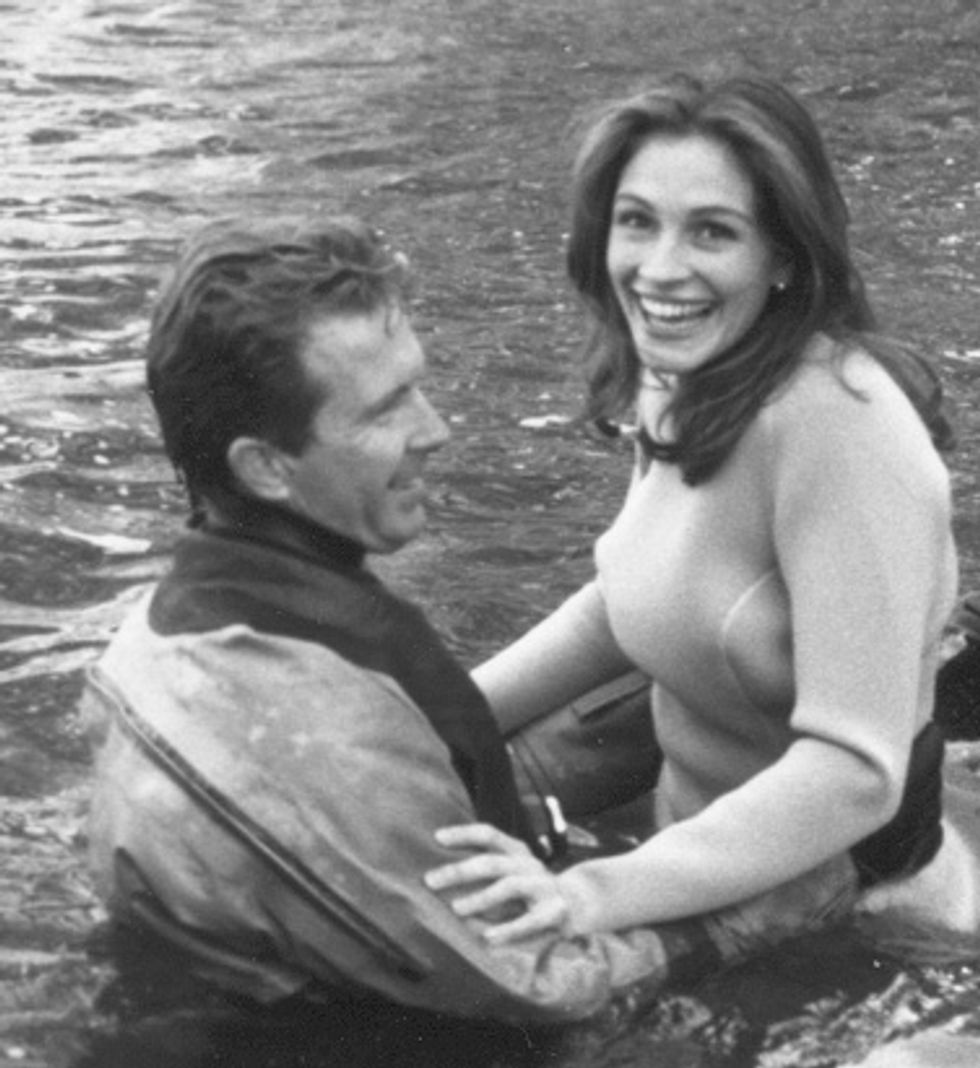 via: IMDB
They cleverly played out that old romantic trope of two people who really get under each other's skin - but it turns out, that's just because of sexual chemistry.
Admittedly, they did make something of an odd couple.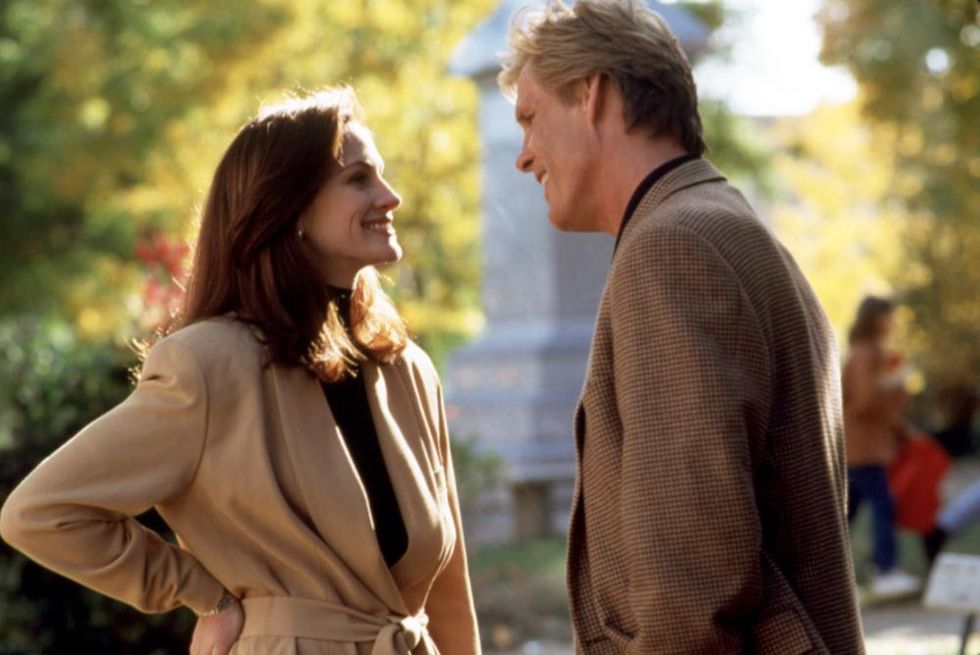 via: IMDB
Nolte was far older (and, let's face it, less attractive) than Roberts - so pairing them together may have been the wrong casting choice. Particularly since the pair seemed to have less than fond feelings for one another.
In fact, post-filming, they both had some rather choice words for their co-star.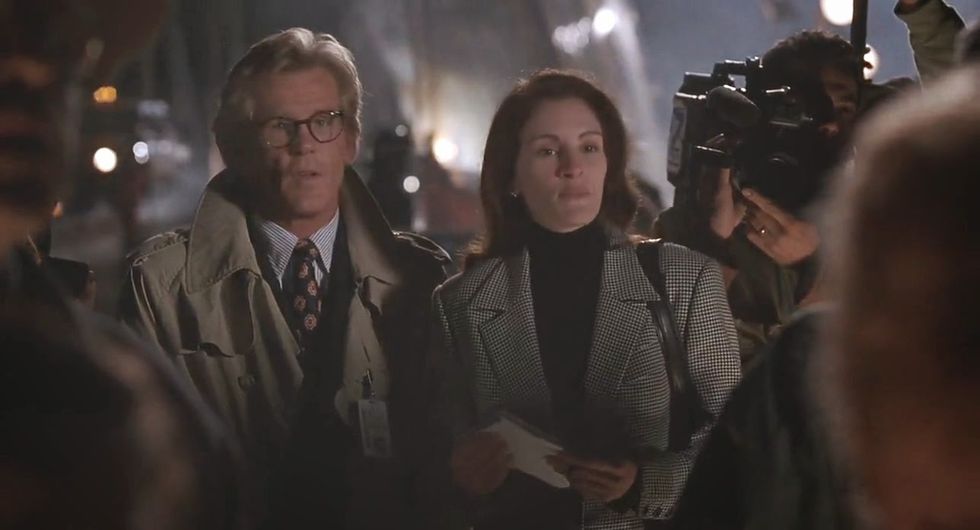 via: IMDB
Roberts called Nolte
 "charming and nice – he's also completely disgusting." In response, Nolte hit back, "she's not a nice person. Everyone knows that."
Jeez. 
3. Jennifer Grey & Patrick Swayze
Dirty Dancing - the tale of one shy girl's emancipation from her overbearing father through the medium of dance, is another total romance classic.
It's another story of an odd couple who turn out to be a perfect match.
Grey plays Frances (known as "Baby"), a shy and reserved teenager, while Swayze plays Johnny, a classic bad-boy heartthrob.
But in spite of their fiery on-screen chemistry ...
It seems like, behind the scenes, things weren't quite so rosy. In fact, Swayze and Grey apparently held a pretty low opinion of one another.
Swayze gave Grey a pretty scathing review in his memoir.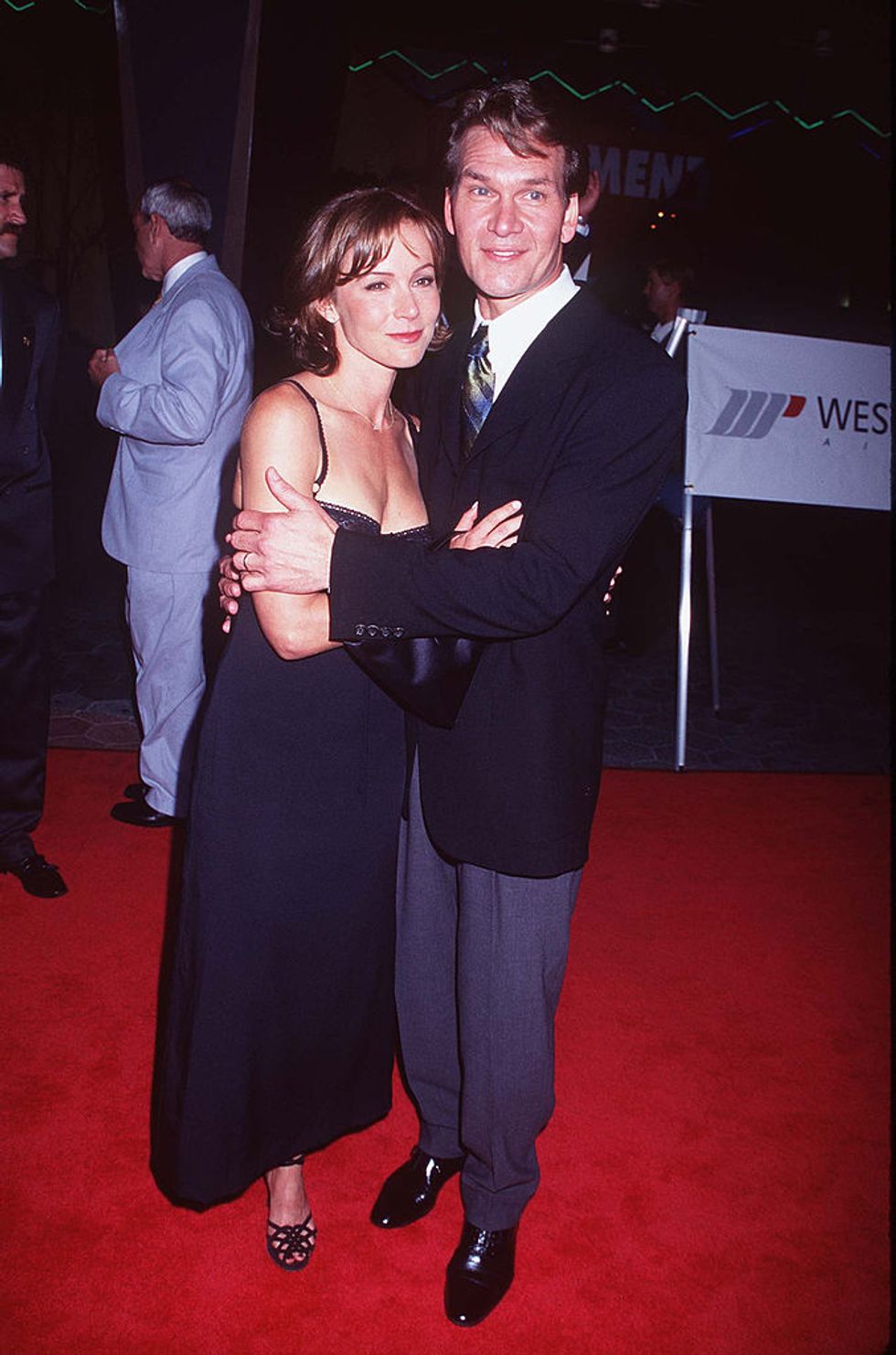 via: Getty Images
"She'd slip into silly moods, forcing us to do scenes over and over... We did have a few moments of friction… She seemed particularly emotional, sometimes bursting into tears if someone criticized her," he claimed.
Ouch.
4. Marilyn Monroe & Tony Curtis
In classic mystery-comedy-romance, 1959's Some Like It Hot, Curtis managed to win over Monroe's sexy Sugar by dressing up as a woman - and hilarity (obviously) ensues.
On-screen, the pair are suitably adorable together.
Although, honestly, it would probably take a plank of wood to not have chemistry with Marilyn Monroe, right?
But, behind the scenes, things were far less rosy.
Curtis has some
choice quotes
about Monroe, one claiming that smooching with her was "like kissing Hitler" (
wtf?) 
and that on-set, she'd "she'd gone funny, her mind was all over the place."
Although there may be a reason for his bizarre comments.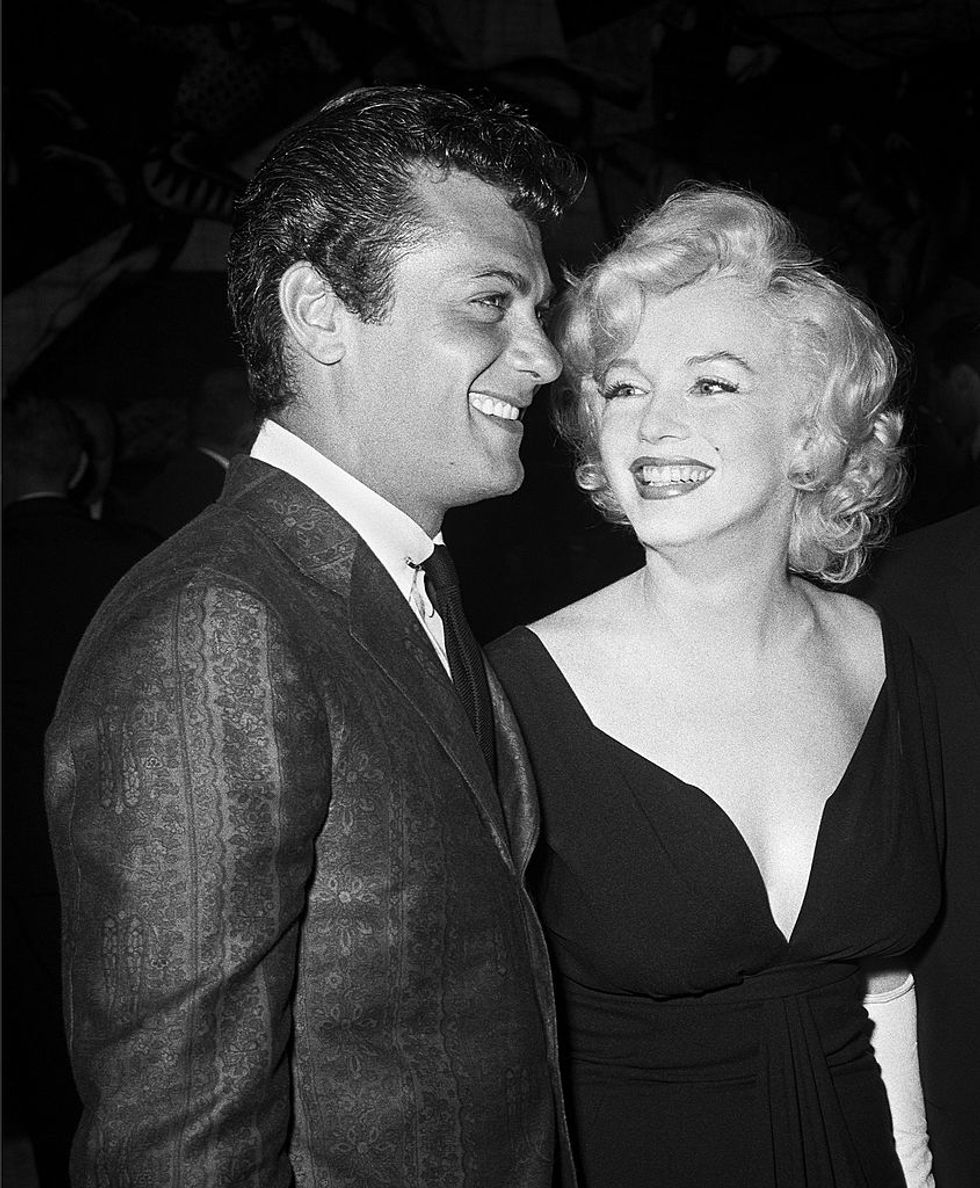 via: Getty Images
Prior to their casting in the movie, the pair had actually dated before. Nothing quite like having to kiss you ex for professional reasons, hey?
5. Anthony Hopkins & Shirley MacLaine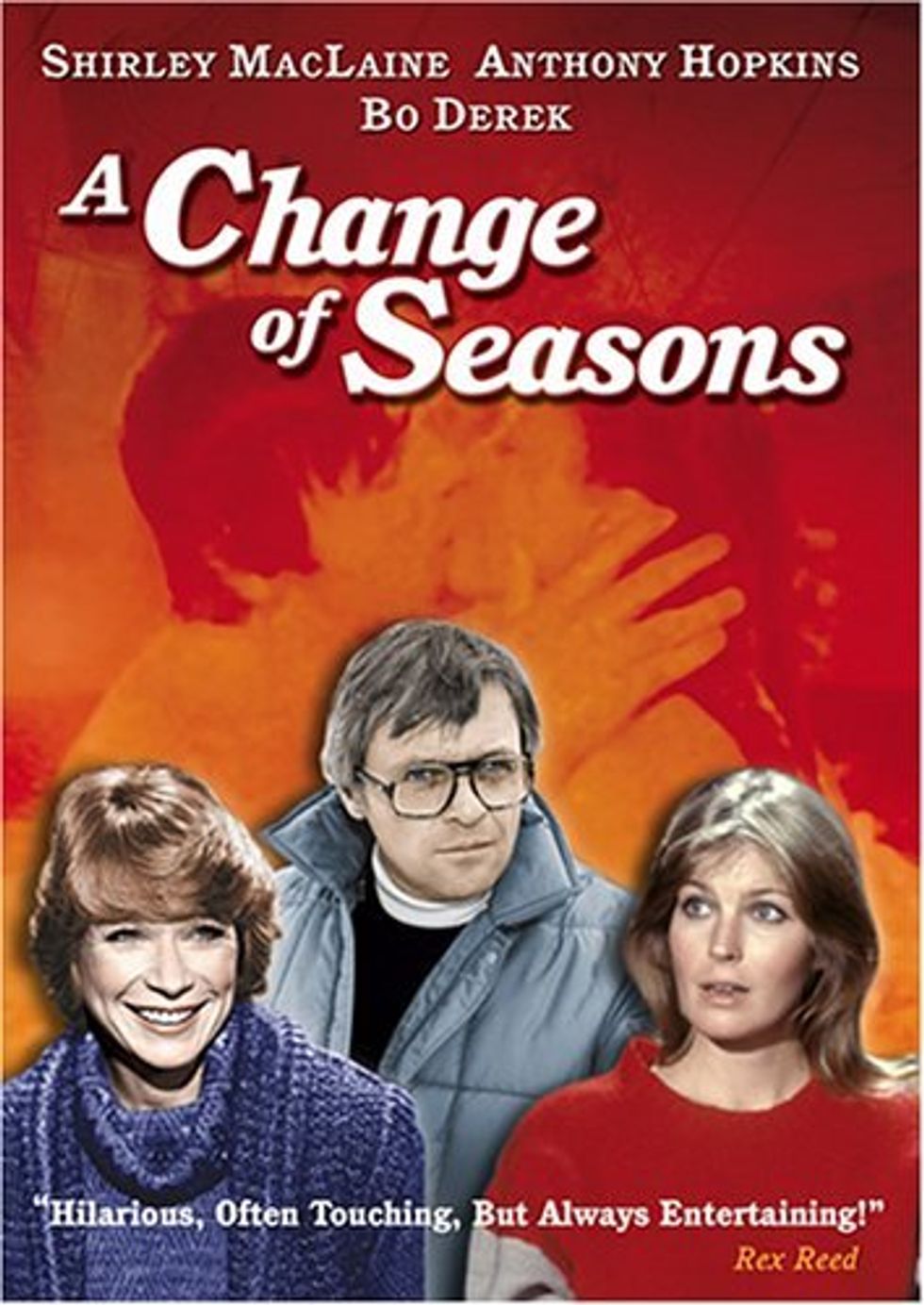 via: IMDB
The two starred in pretty much universally panned romantic comedy-drama, 
A Change of Seasons, 
in 1980.
In the movie, the pair play a married couple.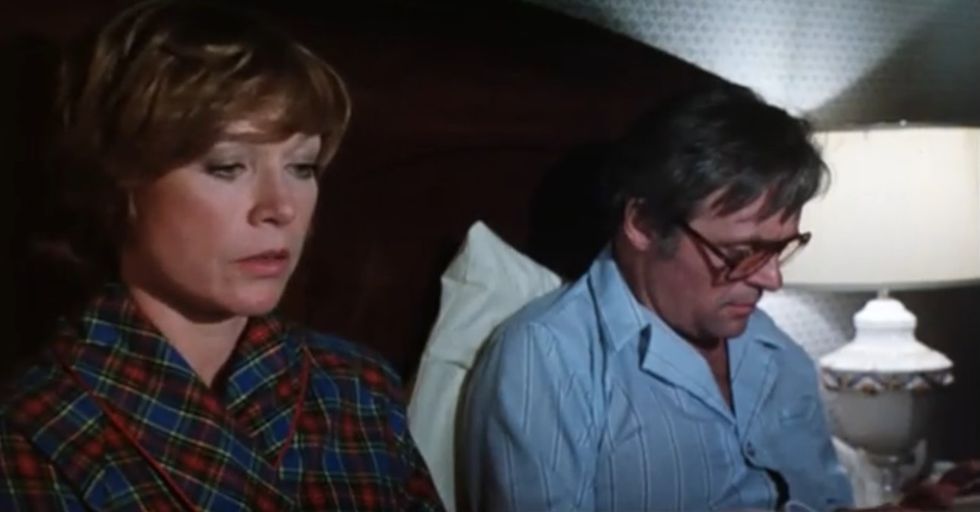 via: IMDB
But the twist in the tale? 
Both 
sides of this dysfunctional marriage are having affairs. So perhaps their dislike of each other actually helped their performances?
Because it seems like they held pretty low opinions of one another.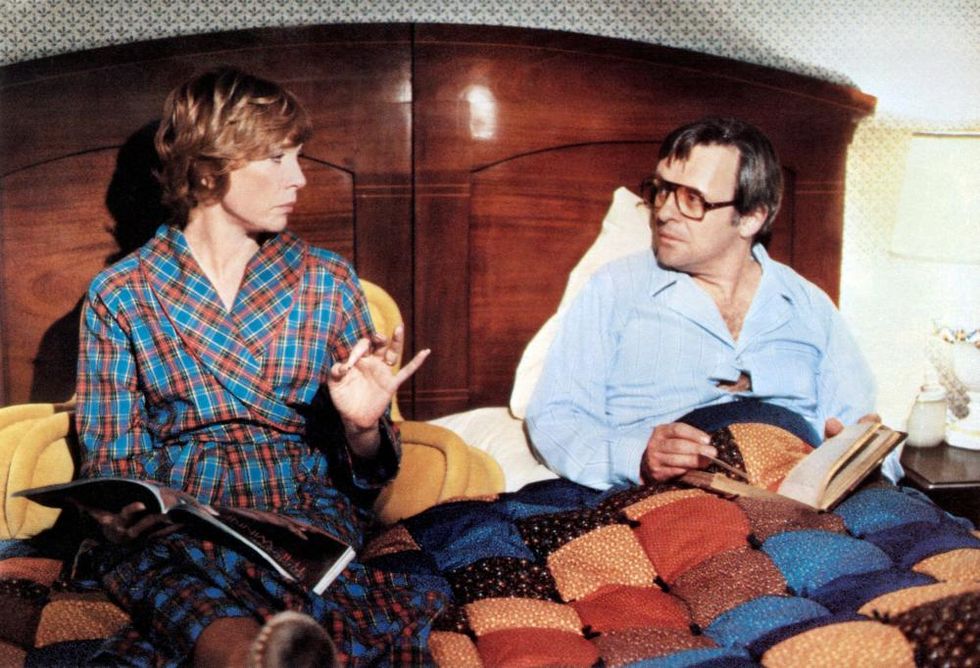 via: IMDB
Hopkins said of McClaine:
"She was the most obnoxious actress I have ever worked with."
Nice.
Although it seems that the pair have put their tumultuous past behind them.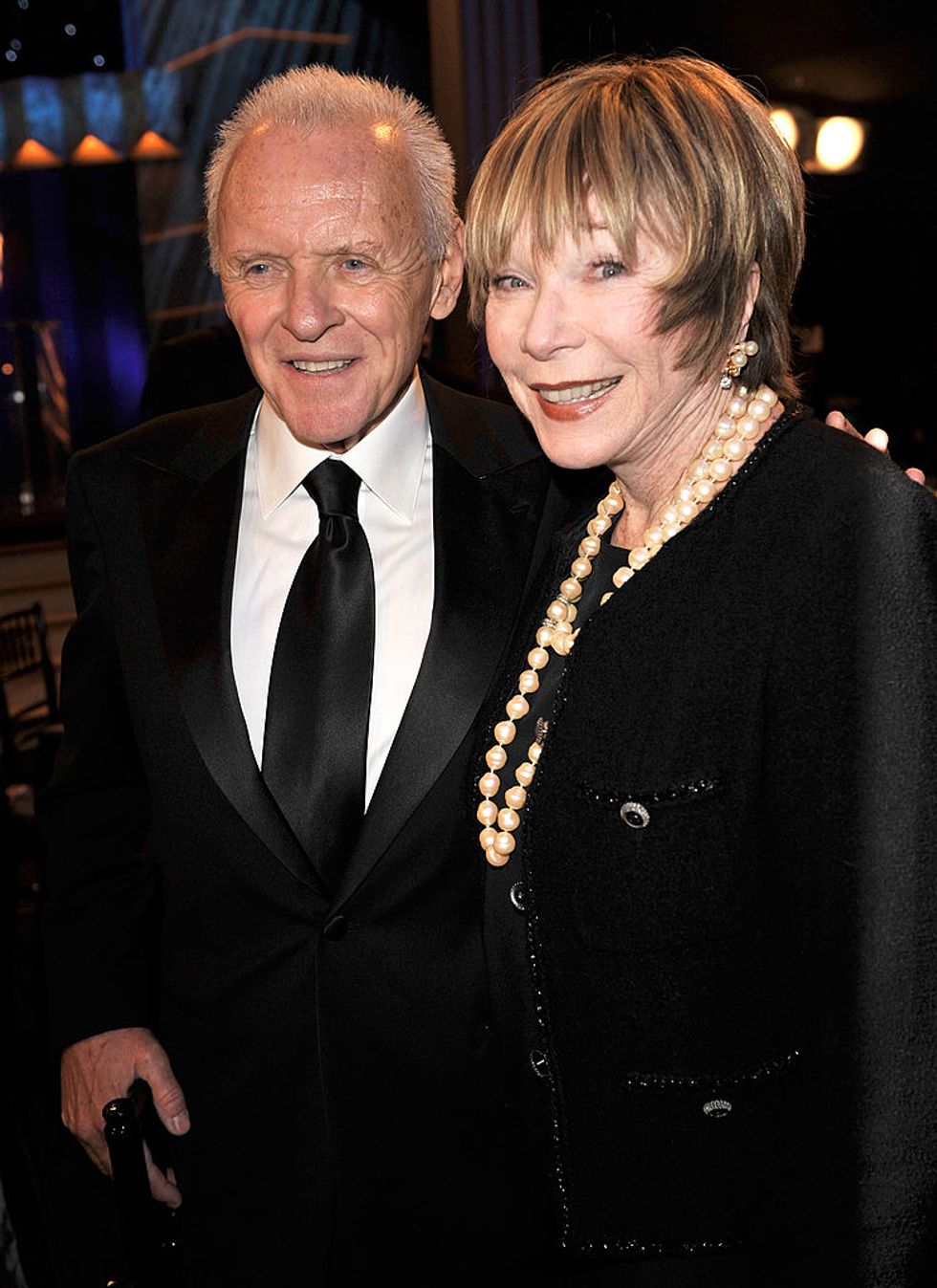 via: Getty Images
Here they are at the 15th Annual Screen Actors Guild Awards in 2009, looking only a 
tiny 
bit uncomfortable. So that's something.
6. David Duchovny & Gillian Anderson
In The X-Files, Fox Mulder and Dana Scully were one of the most will-they-won't they couples in the history of television.
Because, when you're fighting aliens, it's hard to spend time on romantic relationships.
But, eventually, the creators of the show did some fan service, finally bringing the long-time friends into a romantic relationship.
Even on-screen, Mulder and Scully had their disagreements.
Often, the pair clashed over their different ideologies - with Mulder usually having his head in the clouds, as opposed to the more sensible Scully.
And when the cameras switched off, things weren't much different.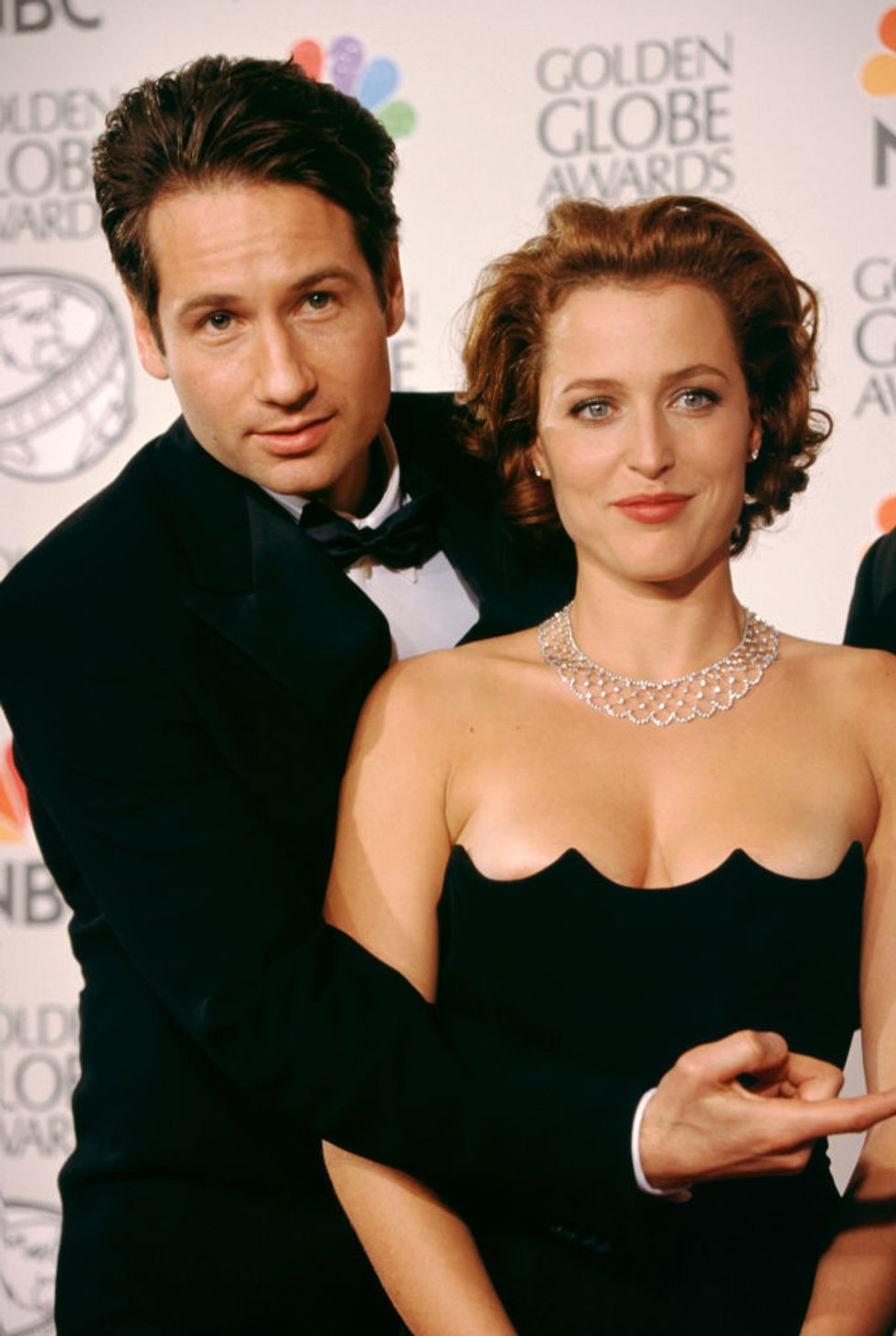 via: Getty Images
"Familiarity breeds contempt... We used to argue about nothing. We couldn't stand the sight of each other," said
Duchovny of Anderson
in 2008.
7. Claire Danes & Leonardo DiCaprio
Even starring together in perhaps one of the most famous romance stories of all time, Romeo + Juliet, couldn't save these two.
ICYMI, Romeo + Juliet tells the story of two "star crossed lovers."
Romeo Montague and Juliet Capulet come from two rival families - but it doesn't stop the two from falling deeply (and almost instantaneously) in love with one another.
The two were super young during filming.
DiCaprio was twenty-two and Danes was just sixteen while filming. But Leo's cheeky personality apparently rubbed Danes up the wrong way.
Which makes their performance in the movie all the more impressive.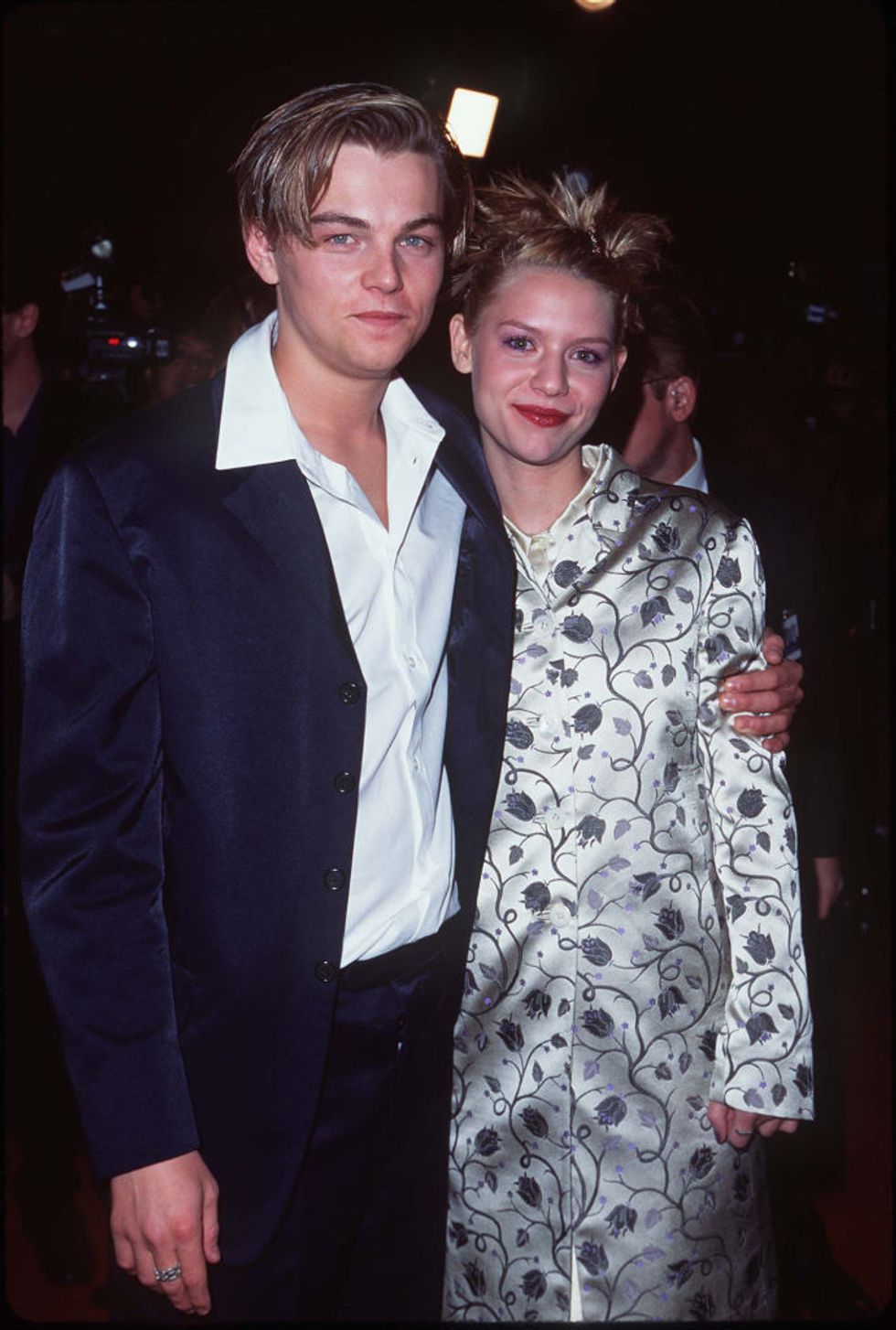 via: Getty Images
It's a total tear-jerker, so watch at your own risk! And if you haven't been put off romance for good, check out this list of celebrity couples of actually 
did 
fall in love with their co-stars.