There are several steps to preparing for a date when you're a woman. First, there are the obvious steps: picking out an outfit, doing your hair, and perfecting your makeup. But some women take additional steps out of concern for their safety. They may text their friends the name of the person they're meeting with, as well as the location of the date. They plan to text their friends as soon as they get home safely. And if they're going out to a bar, they remember the all-important lesson of never leaving your drink unattended.
For many women, going out on a date isn't all fun. Because of the world we're living in, women are taught to constantly be on the lookout for people who mean them harm. Luckily for them, there's a new product on the market that may make it easier to tell whether your date's intentions are pure.
Some sexual predators will drop drugs into an unattended drink.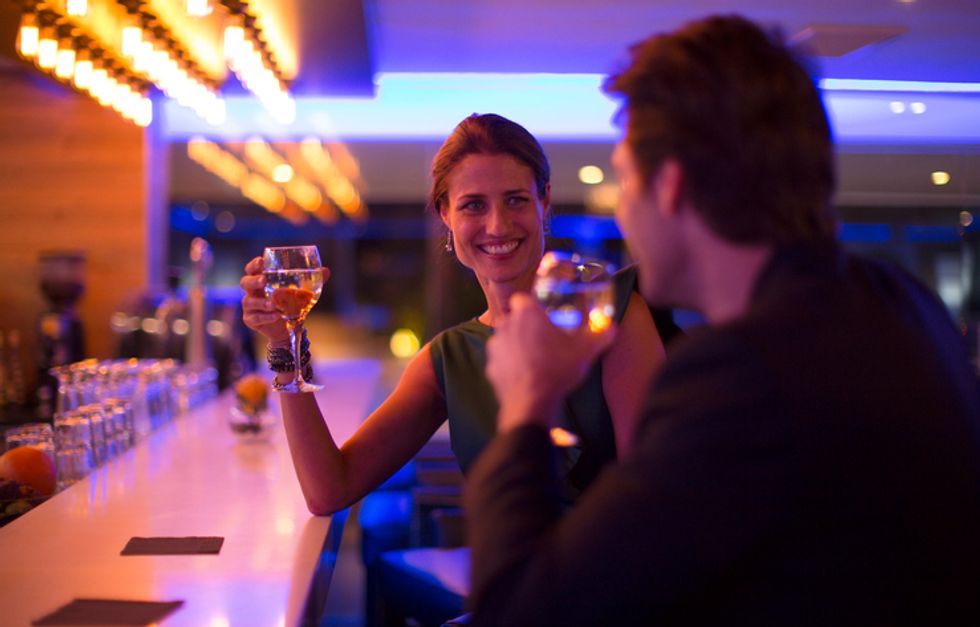 via: Getty
These drugs — known as date rape drugs — incapacitate people and render them vulnerable to sexual assault. Obviously, there's a huge market for products that are able to detect these drugs. Over the past few years, several have been invented.
There's a coaster that, if liquid from the drink is dropped onto it, will change color if drugs are present. This is handy, but maybe not quite as subtle as one would hope.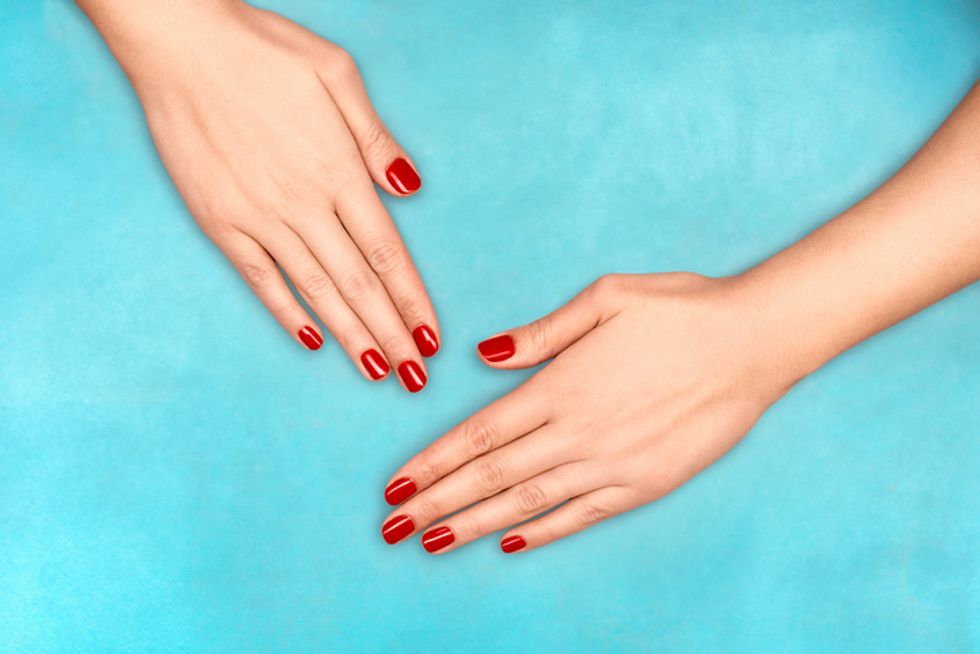 via: Getty
The company
Undercover Colors
 created nail polish that changes color upon contact with common date rape drugs. This makes it easy to simply bring the detection tool with you, but obviously requires some additional pre-date prep time if you want to make sure to paint your nails first.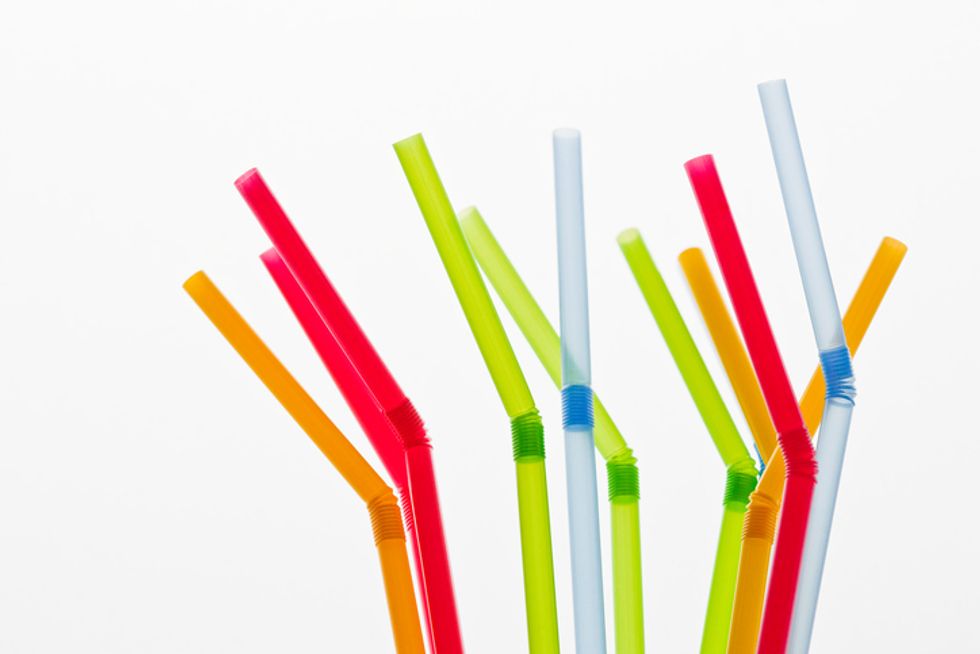 There are also straws which change color if they come into contact with date rape drugs. Yet another simple solution to a glaring problem.
But the newest date rape drug-detecting product may be the simplest one yet: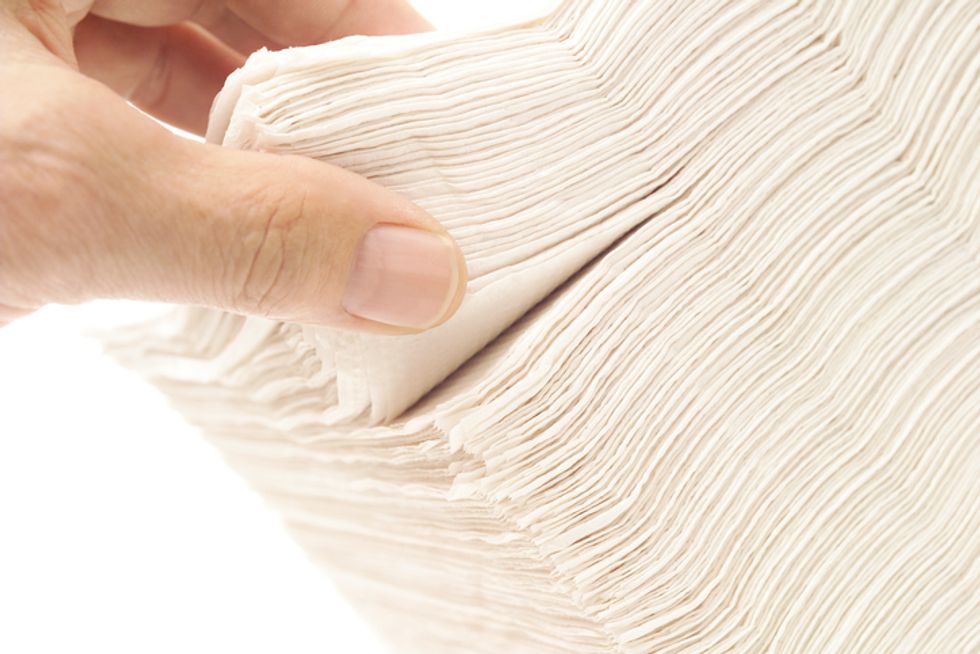 via: Getty
It's a napkin called the "KnoNap." From the outside, it looks like a simple paper napkin. But there's much more at play in the KnoNap than appears at first sight...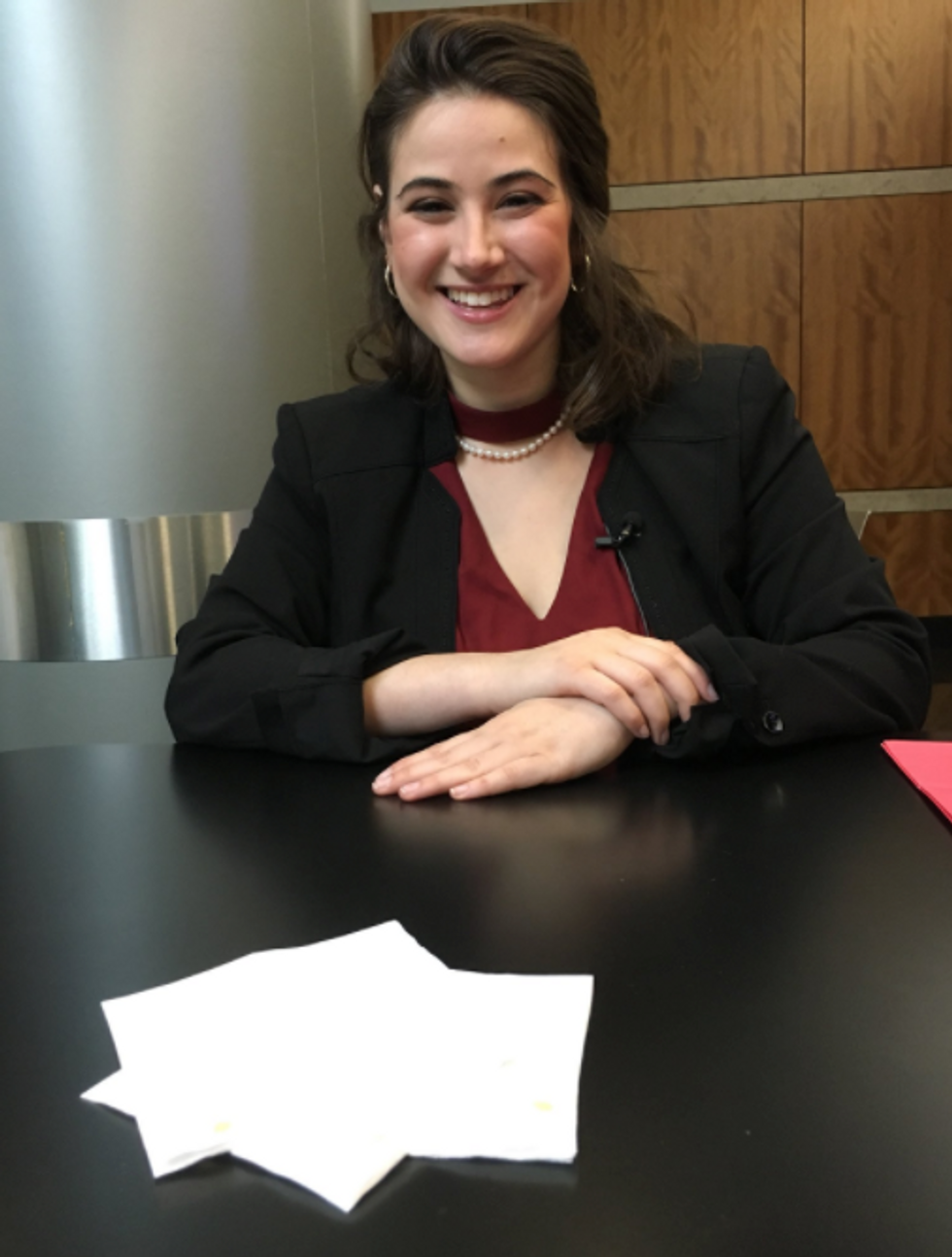 via: Twitter
The KnoNap was created by Danya Sherman, a student from George Washington University. She was inspired to create the KnoNap by her own harrowing experience with date rape drugs. Back in 2016, someone Sherman considered a friend spiked her drink and then sexually assaulted her. She started working on the KnoNap shortly afterward as a way to gain closure.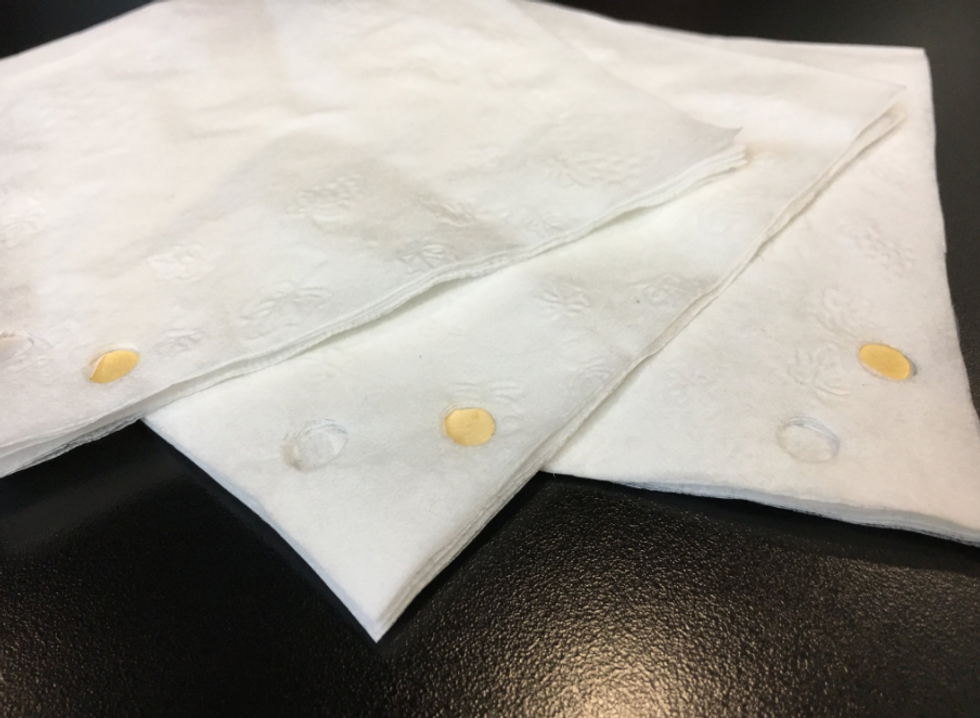 via: Twitter
Similar to other products on the market, the KnoNap changes color when it comes into contact with liquid containing common date rape drugs. Using the napkin is as simple as placing a single drop of your drink onto the napkin. Sherman points out that napkins are super easy to carry around in your purse or pocket, so there's no need for restaurants to stock them on their own (unless they choose to, of course).
The KnoNap is clearly a valuable invention that could save a lot of people from being sexually assaulted...but does it address the real problem? Well...
No. Not really. Obviously, everything should be done to prevent sexual assault whenever possible. You can't overstate the importance of having tools like the KnoNap available to the people who need them.

But unfortunately, these date rape detectors are only addressing a symptom rather than the actual problem. While women should feel empowered to take their safety into their own hands, it's not fair for society to require them to protect themselves while still participating in rape culture. If a woman does fall prey to a man who spiked her drink, should she be blamed for not wearing the right nail polish or bringing along a napkin? Of course not. Tools like this are incredibly useful, but they're rather short-sighted.
That being said, there's no reason why we shouldn't have products like the KnoNap available to all who want or need them.
We just have a lot of work to do in the meantime, and it can be tempting for some people to want to wash their hands of the situation once they see there's a "solution." Don't do that. Let's all keep trying to make the world the best it can possibly be and eliminate the need for date rape detectors altogether.