A couple of weeks ago, we saw a whole host of A-listers hit the red carpet for the annual MTV VMAs, celebrating the best in music.
Though that steamy performance from Camila Cabello and Shawn Mendes seemed to steal the entire show this year.
The pair took to the stage to sing their duet, "Señorita," but it wasn't really their vocal ability that had the world gripped to their screens, but more so the undeniable sexual tension between the 2 that not only had us all freaking out, but had many of the A-lister's seeing their performance in the flesh shook, too.
The internet has gone into a frenzy over the performance, and many have laughed at the way the pair kiss, comparing them to "fish". Cute.
But now, Shawn and Camila have reacted to the online frenzy over their kiss with a brilliant video that demonstrates "how they really kiss..." And it's hilarious. Keep scrolling to see the video, though it may make you want to date Shawn Mendes even more...
Last month saw the annual MTV VMAs.
This year's show strayed away from tradition.
But, despite some backlash about the host choice, we had an exciting night ahead.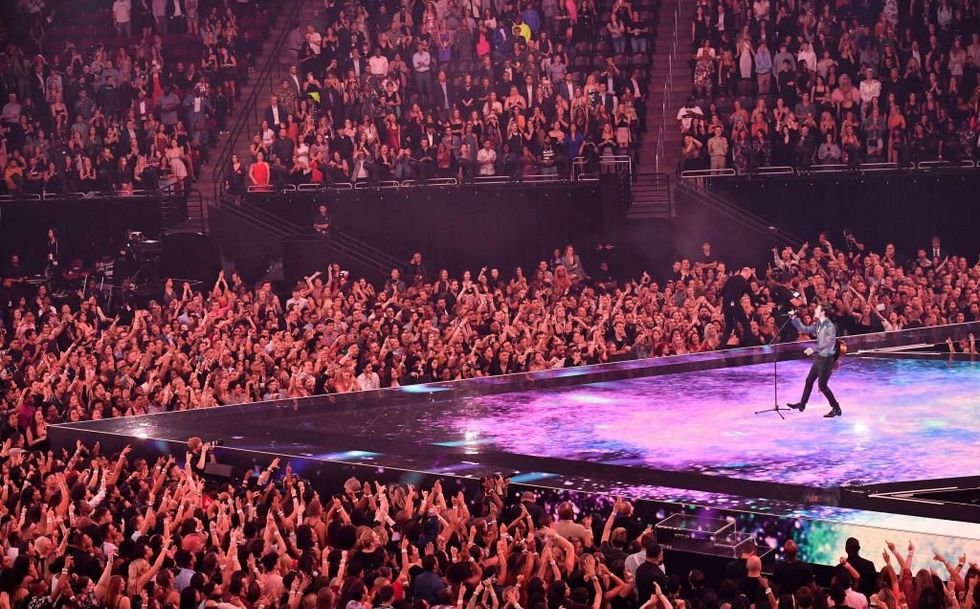 via: Getty
We all wanted to know who would be taking home the top awards, as well as what our favorite stars would be wearing when they graced the red carpet.
On the red carpet, we were wowed by many of the top stars.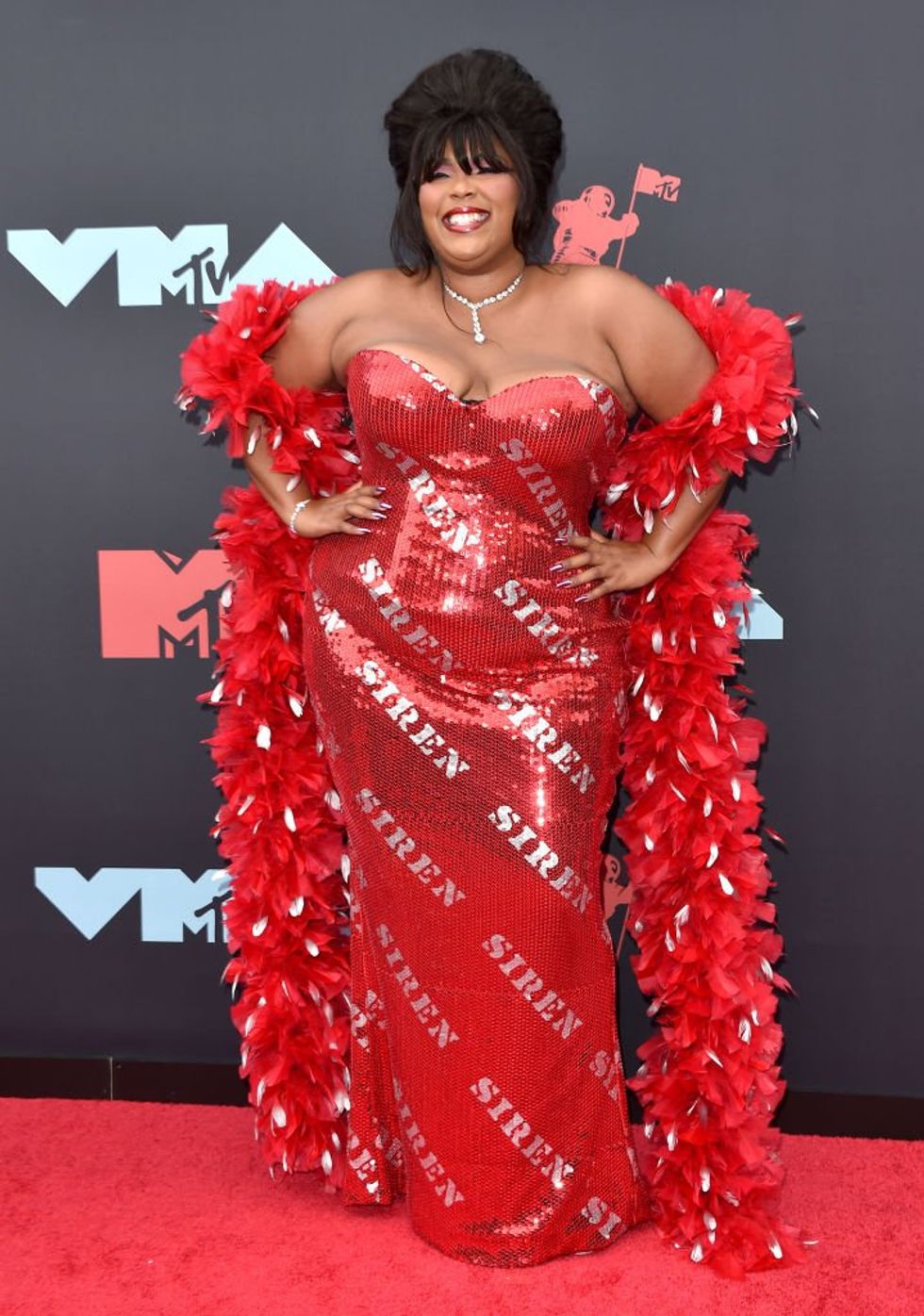 via: Getty
There's no better place than the VMAs to sport a head-turning ensemble - there are zero fashion rules at
this
awards show. From stars such as Taylor Swift and Megan Thee Stallion rocking the blazer vibe, to Lizzo's head-turning red-number, the fashion looks certainly didn't disappoint this year.
And music-wise, it was a jam-packed evening.
Miley Cyrus
, and musical newcomers including Lizzo, Lil Naz X, and Ava Max, we were in for an electrifying setlist.
But one of the biggest talking points of the night was Camila Cabello and Shawn Mendes.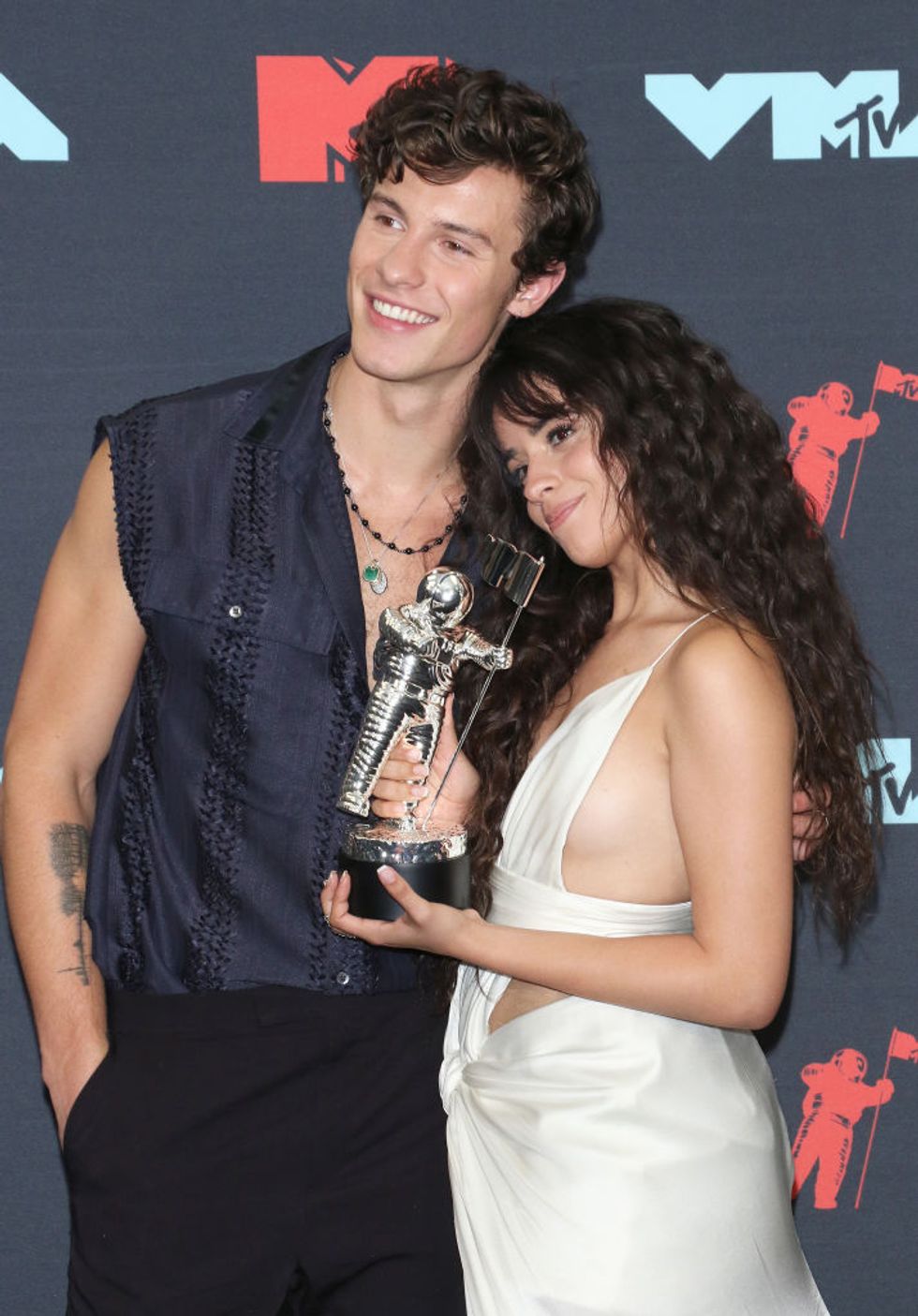 via: Getty
It looks like the pair made all of their fellow VMA celebs guests
freak out
during their on-stage antics.
The pair have recently been hitting the headlines for their major PDA.
Former Fifth Harmony member, Camila Cabello, and singing heartthrob, Shawn Mendes, seem to have recently gone from besties to full-blown boyfriend and girlfriend.
At first, people thought that it was a PR stunt...
relationship. But many people thought that the whole thing was just a publicity stunt.
But the pair can't seem to keep their hands off each other.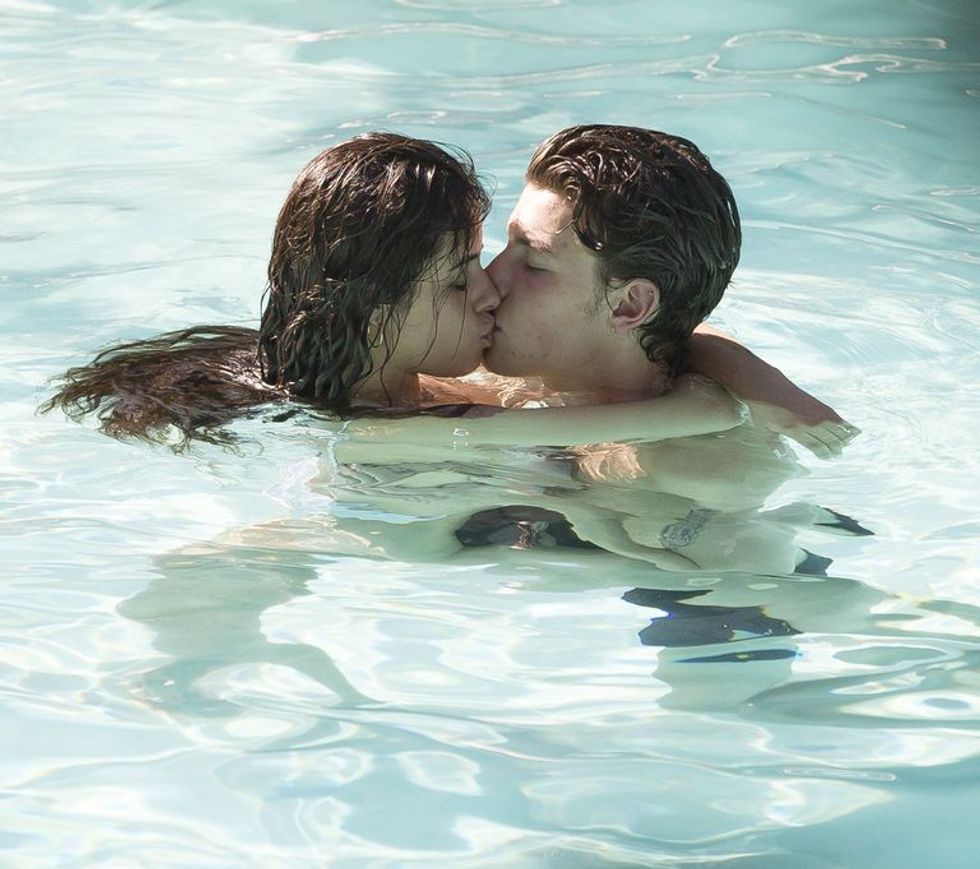 via: Splash News
It's certainly not looking like a PR stunt anymore...
And when they took to the stage on Monday night, they gave quite a steamy performance.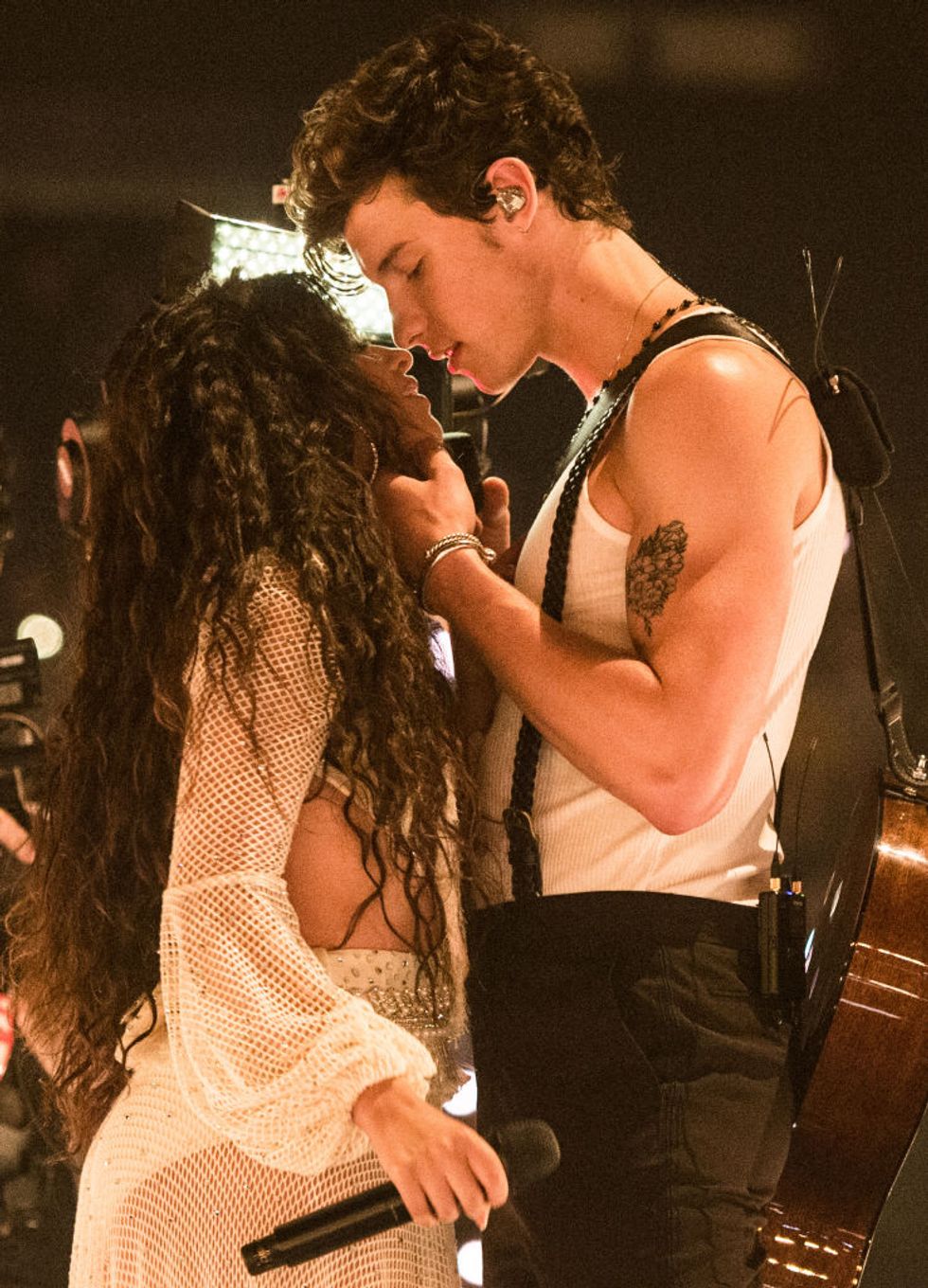 via: Getty
It looks like their romance knows no bounds, as the pair
almost
kissed
during their tension-filled VMA's performance, and it's left many of the celebs watching completely shook.
And we don't blame them.
It did prove for very shook-worthy viewing. Although, given the amount of PDA that they do on a daily basis, it shouldn't have actually come as that much of a surprise.
Nevertheless, celebs in the audience freaked out as they watched...
Game of Thrones star, Sophie Turner, who couldn't believe her eyes. So much so, that she leaped out of her chair.
Singer, Bebe Rexha, also couldn't take the tension between the pair.
EVERYONE IN THE CROWD WAITING OF SHAWN AND CAMILA TO KISS LMAO #VMAs https://t.co/DTtyzEM1lL

— Mendes Updates (@Mendes Updates)1566870345.0
The star turned around, unable to digest what had happened, before clapping and chanting.
But Taylor Swift's reaction was probably the best...
"OH SHIT" taylor's reaction to shawn and camila's almost kiss #VMAs https://t.co/w5XXEMAXAA

— sebastian (@sebastian)1566870646.0
The pop powerhouse fully swore and screamed as she watched the 2 share a will-they-won't-they moment on stage. We feel you, Taylor, we really do.
You can see their full performance here.
You'll definitely understand why everyone was frailing about.
And, now, the pair have responded to their much-talked-about smooch.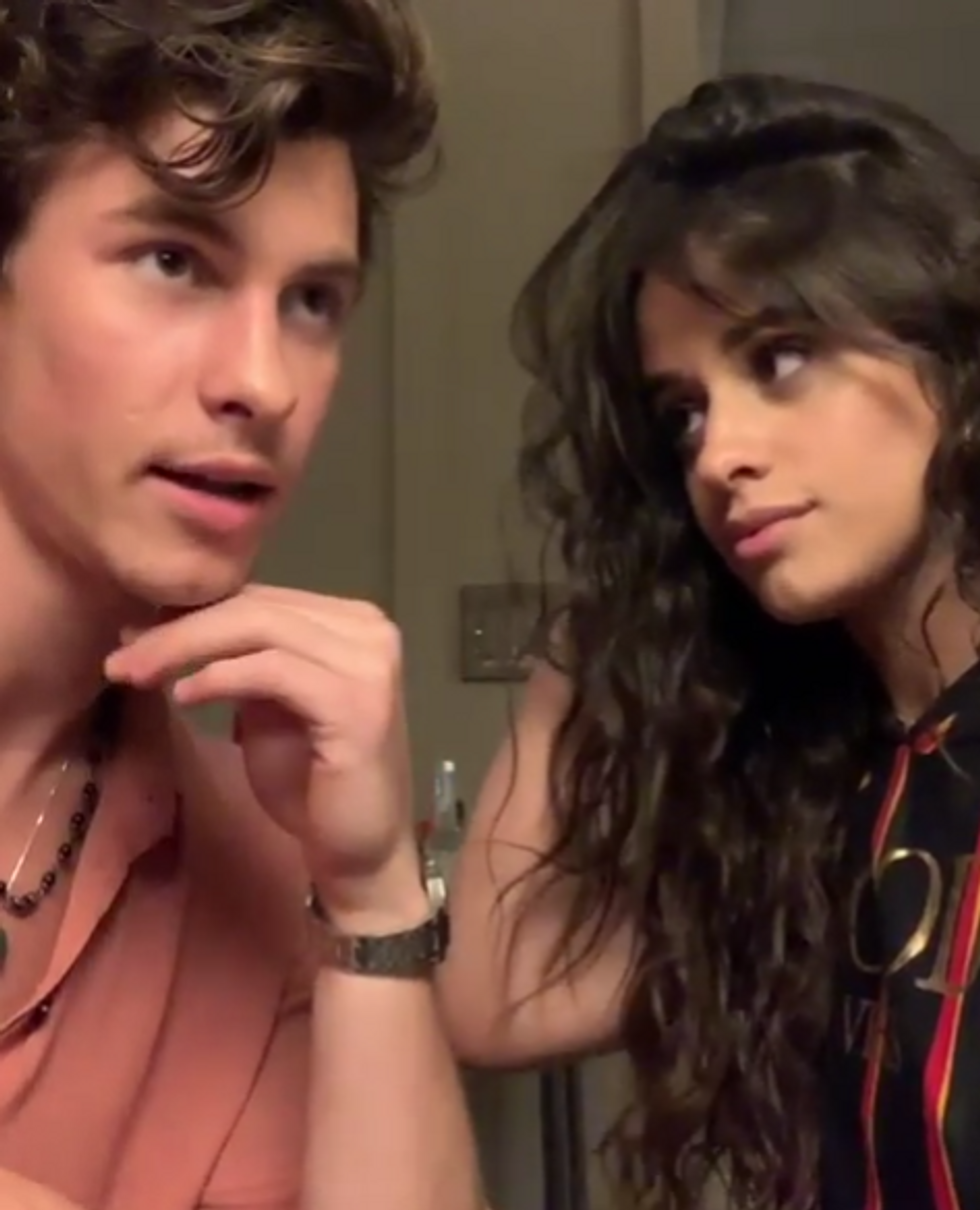 After the VMAs, all anyone could talk about was their steamy performance, and the pair were subsequently laughed at for their sloppy kissing techniques. But Shawn has now taken to Instagram to address the kiss with a video of him and Camila. He is heard saying in the video: "So we saw on Twitter, and stuff, you guys saying stuff about the way we were kissing, and how it looks weird and how we kiss like fish."
The pair lean in for a kiss...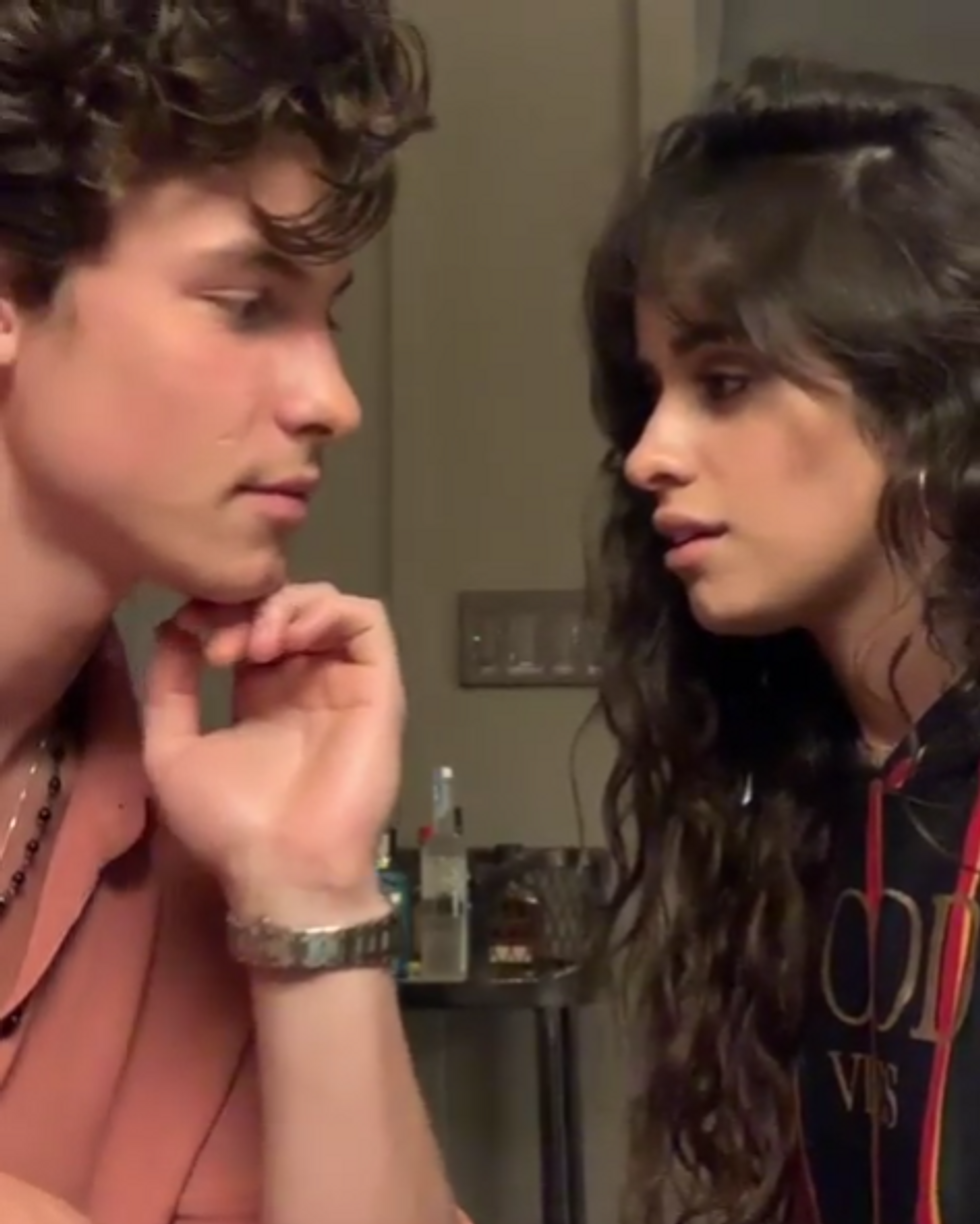 But then promptly go on to smooch in the most
disgusting
way, tongues flying about, the lot.
They slurp on each other's faces for the entirety of the video...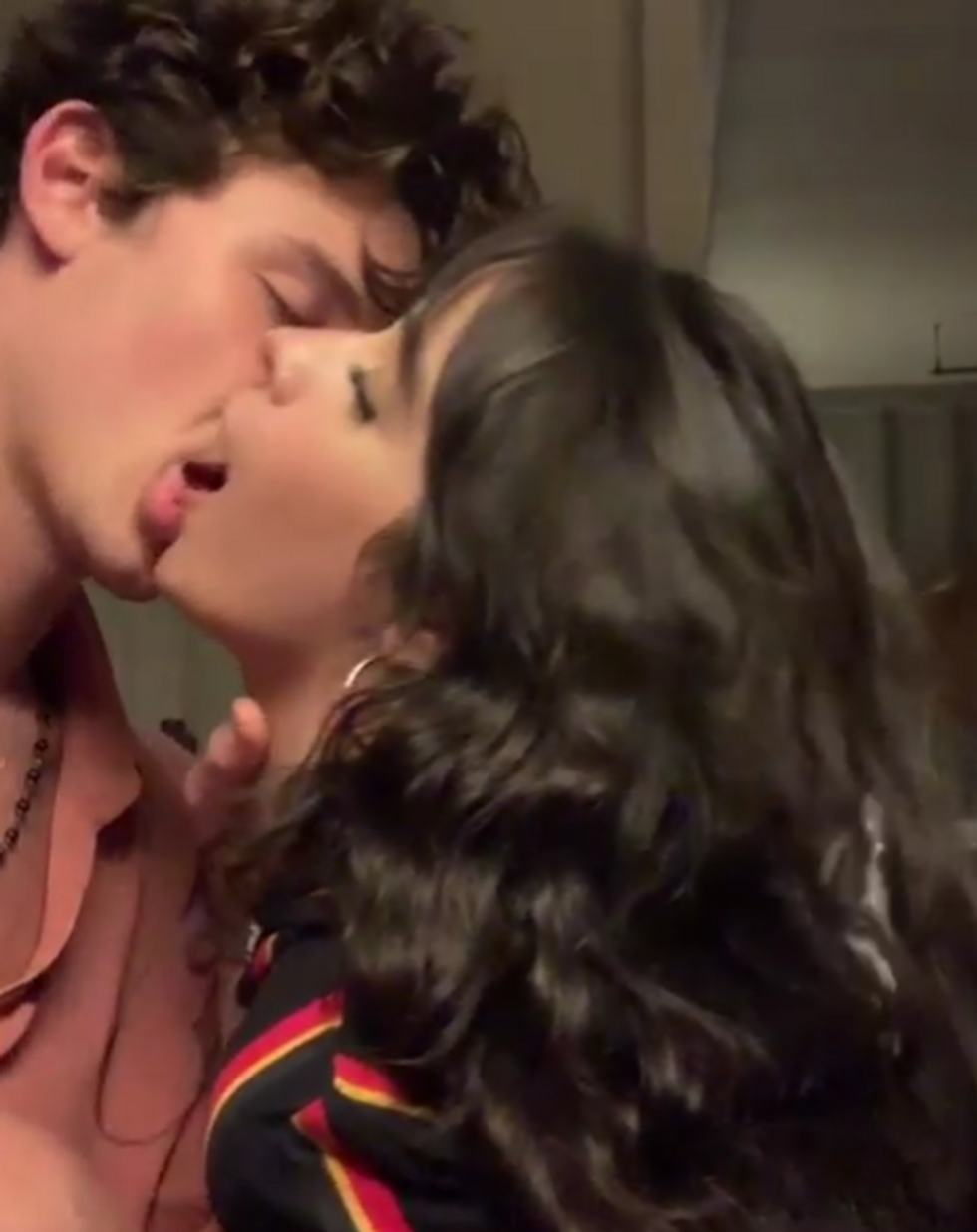 Though Camila
can
be seen giggling, which obviously implies that the whole thing is one big joke on the "fish kissing" comments.
People went wild in the comments.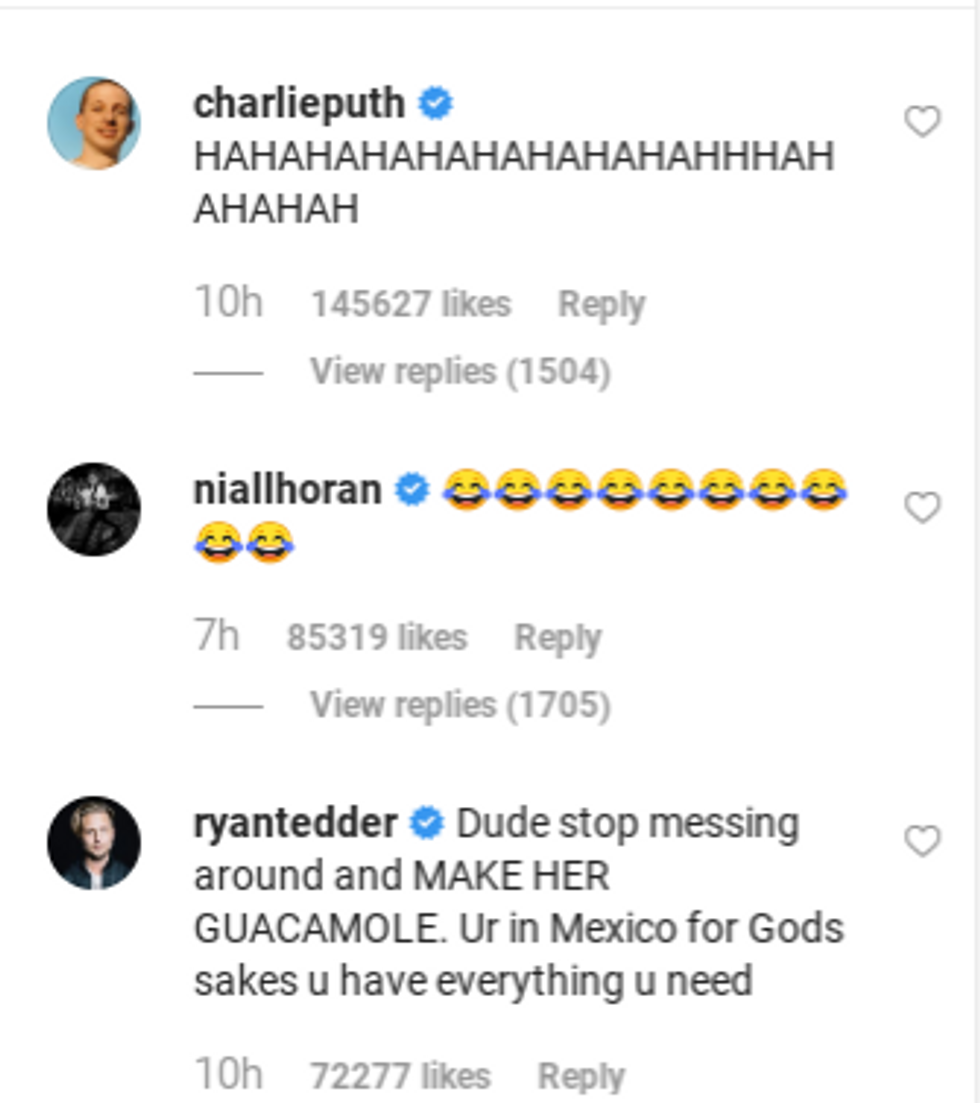 And a number of famous names cropped up, all laughing along with Shawn and Camila's stunt.
You can see the full video here.
very jealous of Camila. Just being honest here. Though Shawn has been in the spotlight for mainly positive reasons, it hasn't always been this way for the star. Not too long ago, Shawn was forced to apologize for some racially-insensitive tweets in which he had posted a couple of years ago... and it wasn't looking good. Keep scrolling to read the full story.