Celebrity dating or sexuality rumors have long been a talking point. And one person who has had a lot of rumors had about him? Shawn Mendes.
But now, he's finally addressed the speculation surrounding his sexuality and he had a lot to say…
And that of course, includes a fixation on his sexuality.

And he certainly didn't hold back.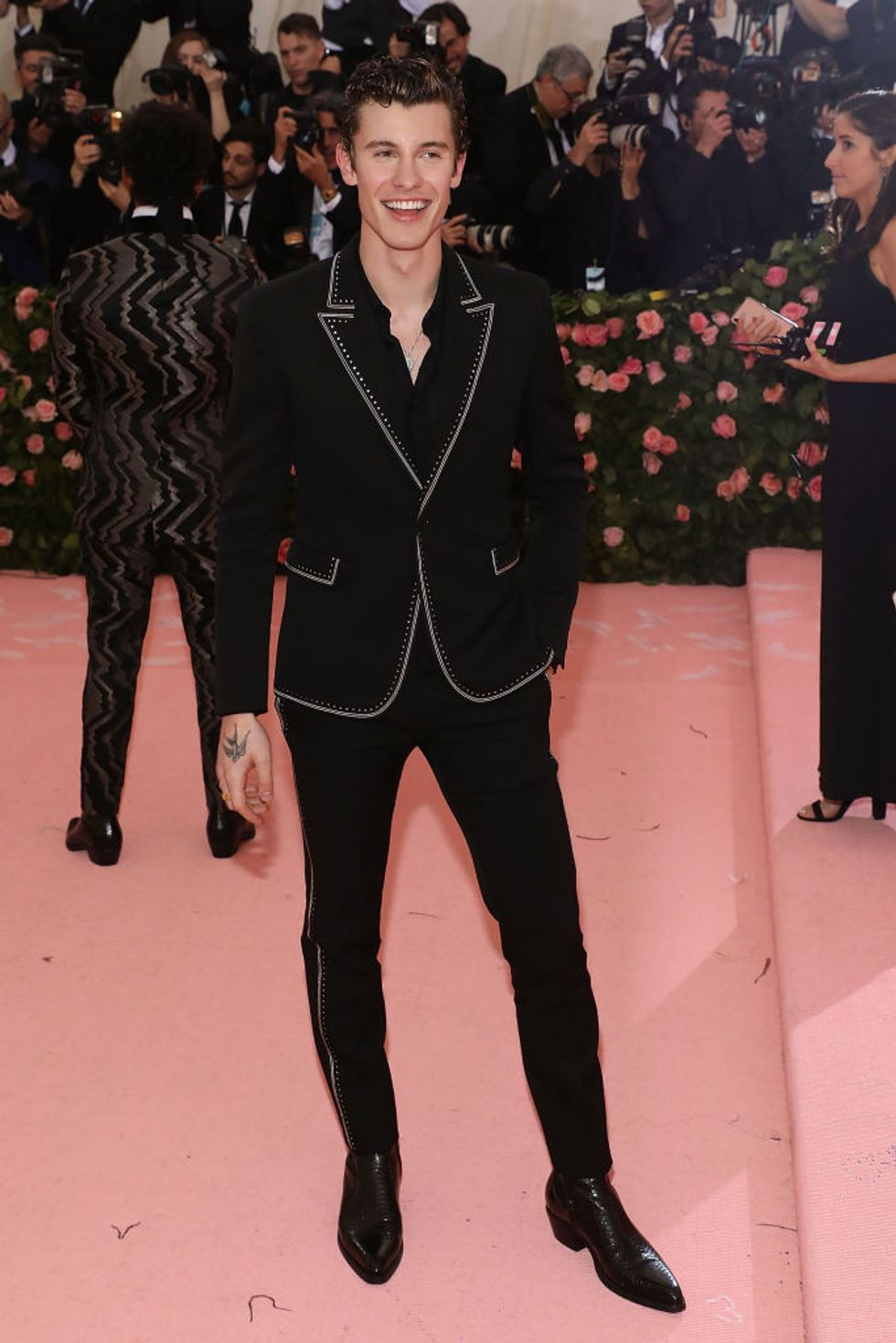 The twenty-two-year-old from Toronto, Canada, has carved out quite an impressive musical career for himself, with countless hits under his belt, including the popular singles "Stitches" and "There's Nothing Holdin' Me Back."

The star said that he would regularly look up YouTube tutorials on how to play the instrument. "I would type in things like, 'How to play beginner songs on guitar,'" he said in an interview with The Telegraph. "I taught myself these chords and slowly started to get the hang. I was obsessed with it. Every day I'd play and think, I'm not good enough yet; I need to get better. Then I'd play for hours and hours."

Mendes began his music journey by uploading covers to the since shut-down platform in 2012, before sharing his videos to various other social media outlets.

Whether it was his teen-heartthrob vibe, impressive vocals, or all-around aura, the aspiring musician attracted a fairly substantial fanbase. So much so, that by August 2014, he was the third most-followed musician on Vine alone.

After transitioning into writing his own music, the star was scouted by his now-manager, Andrew Gertle, who convinced Mendes and his father to go down to New York and sign to Island Records.

Mendes released his first-ever official piece of music, The Shawn Mendes EP, under the record label, which instantly climbed to number 5 in the music charts.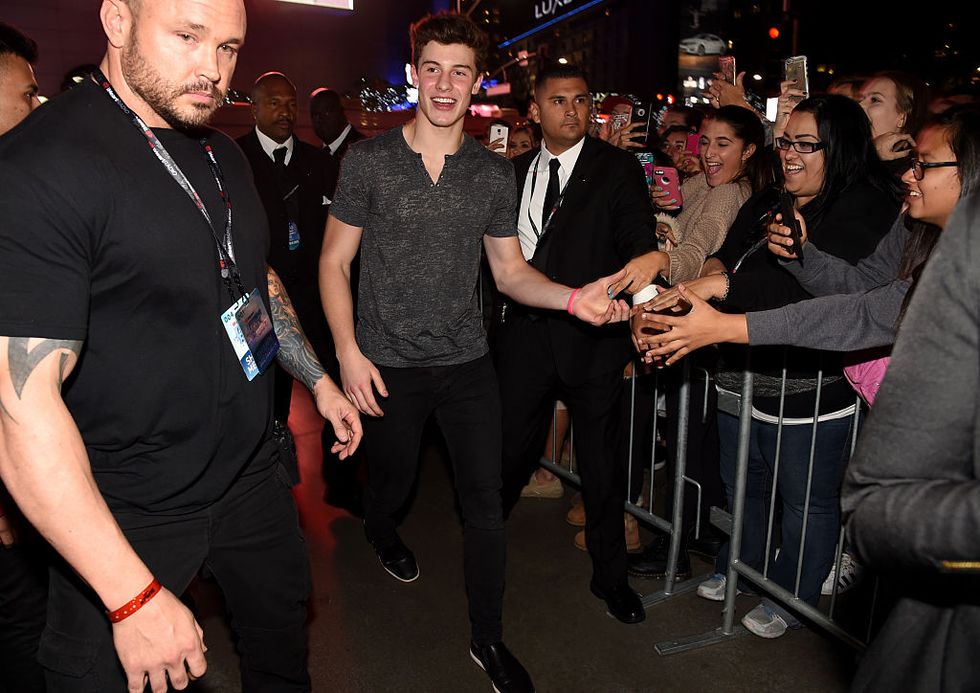 His full-length debut album, Handwritten, which gave us the global number 1 hit single, "Stitches," came out on top at number 1 in both the U.S. and Canada.

The singer has since released 4 highly-acclaimed albums.

People fully lost their cool and their minds after seeing the topless snaps.

At a Q&A session last year, which he always holds with fans after his gigs, a fan put Mendes on the spot by asking him about a handful of racially insensitive tweets that the star reportedly made back in his Vine days.

Although most of the time he will answer fans without hesitation, some of the remarks clearly made him squirm a little. He once awkwardly avoided a question about his relationship with singer, Camila Cabello, and then, a few days later, appeared to walk out of a session after being asked by a fan about the inspirations behind the song "Señorita."

In a since-deleted tweet, the star addressed the criticism, writing: "Hey! There was no bad intention here. If you were there you would have known it was the last question & that's why I decided to turn it into a light-hearted funny goodbye! Sorry if that upset anyone, I adore you guys! No need for any negativity."

With fans regularly guessing who he's dating or if they've split up.

With long-running rumors speculating about Mendes' sexuality.

The star was a recent guest on Dax Shepard's podcast, Armchair Expert, where he opened up about the subject.

He even spoke about the long-running rumors that he's gay.

"And I felt this real anger for those people. It's such a tricky thing. You want to say, 'I'm not gay, but it'd be fine if I was gay — but also there's nothing wrong with being gay, but I'm not.'"


"I've realized that we just have to stop having to be experts and politicians about it, especially as a famous musician who's a guy. I need to be really fucking messy and say the wrong things and apologize and say the right thing after I apologize and be confused about how to respond when people say I'm gay."


"I'm not gay, and I'm like, 'What does that mean?' I had these problems with the way my voice sounded. I'm like, 'How do I sit?' I'm always first to cross my legs and sit with a position of this feminine style and I really suffered with that sh*t."

"I think a lot of guys go through that, and even worse than that, there are just so many guys who are gay and in the closet and must be hearing sh*t like that and just being like, 'I'm terrified to come out'."

For more in the star, scroll on for the kissing video that saw him getting mocked by the internet…