If you think online dating is hassle-free, you might want to take a step back and look at what a lot of women go through when looking for love online.
The Internet is filled with creeps, and many of them find their way into some people's inboxes. A lot of these strangers are often sexually aggressive, starting a conversation with "dtf?" or some other vulgar expression with the implication of sex. Having a screen barrier and a sense of anonymity can bring out the worst in people, and that's not okay.
When redditor IStillNeedaSong went to check her messages on OkCupid, she was not too thrilled to be having the following conversation:
As we all know, online dating and apps are here to stay.
On the one hand, they're super-convenient and efficient for people who would like to get to know someone at arm's-length first before they meet up.
But it also means you're somewhat more available to all the weirdos out there that you'd otherwise never run into in real life.
This tweet is in reference to the app "Plenty of Fish."
Nonetheless, people keep coming back in record numbers.
I guess they think the convenience is ultimately worth the hassle/danger.
I mean, Tinder, one such site, is among the most valuable apps in the world.
So they have to be offering SOMETHING people want.
That means the dirtbags will be on the site, too.
This is NOT how you should start a conversation with someone.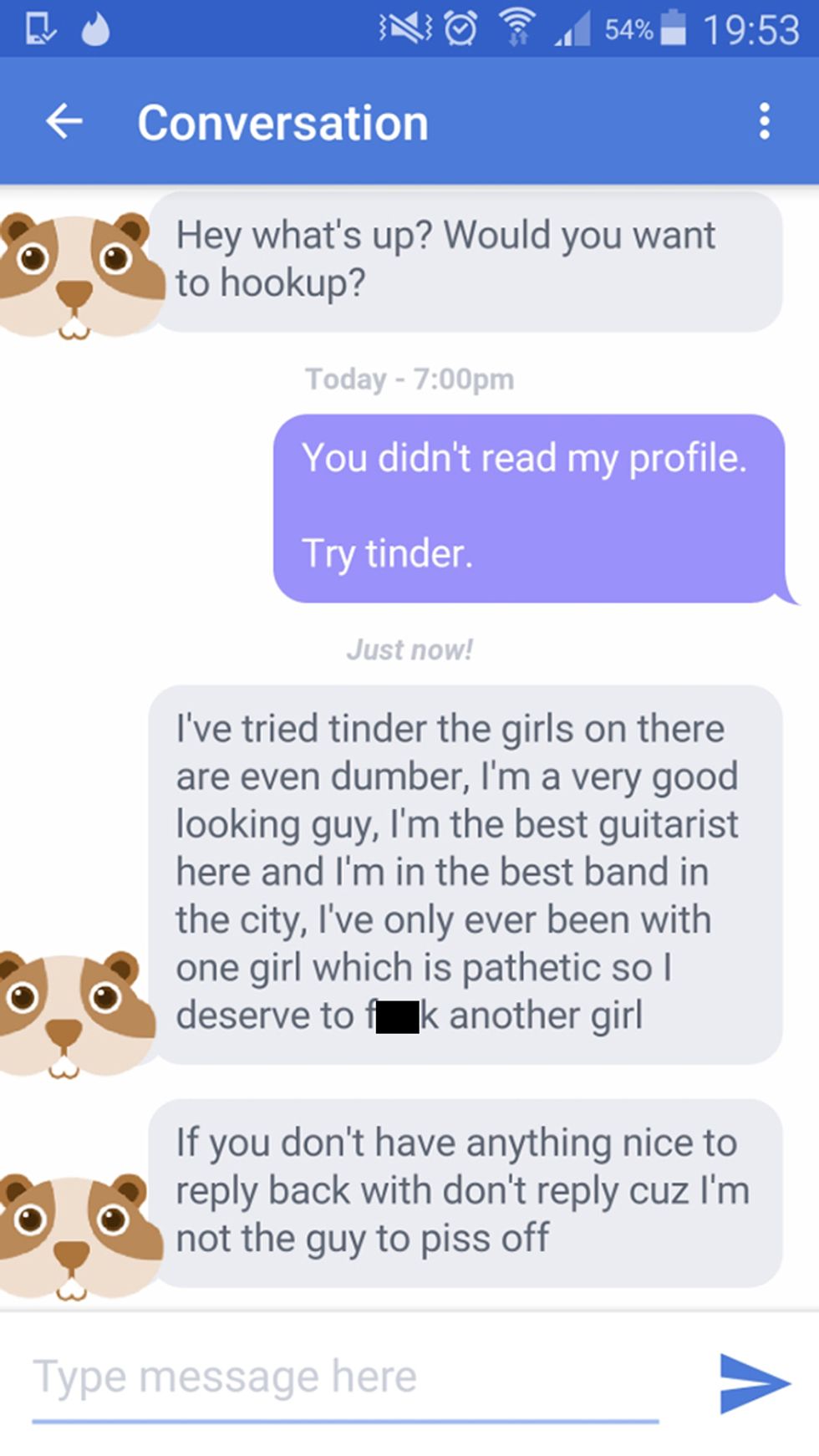 via: Imgur
At least he's got his guitar...
Dude... do you even hear yourself?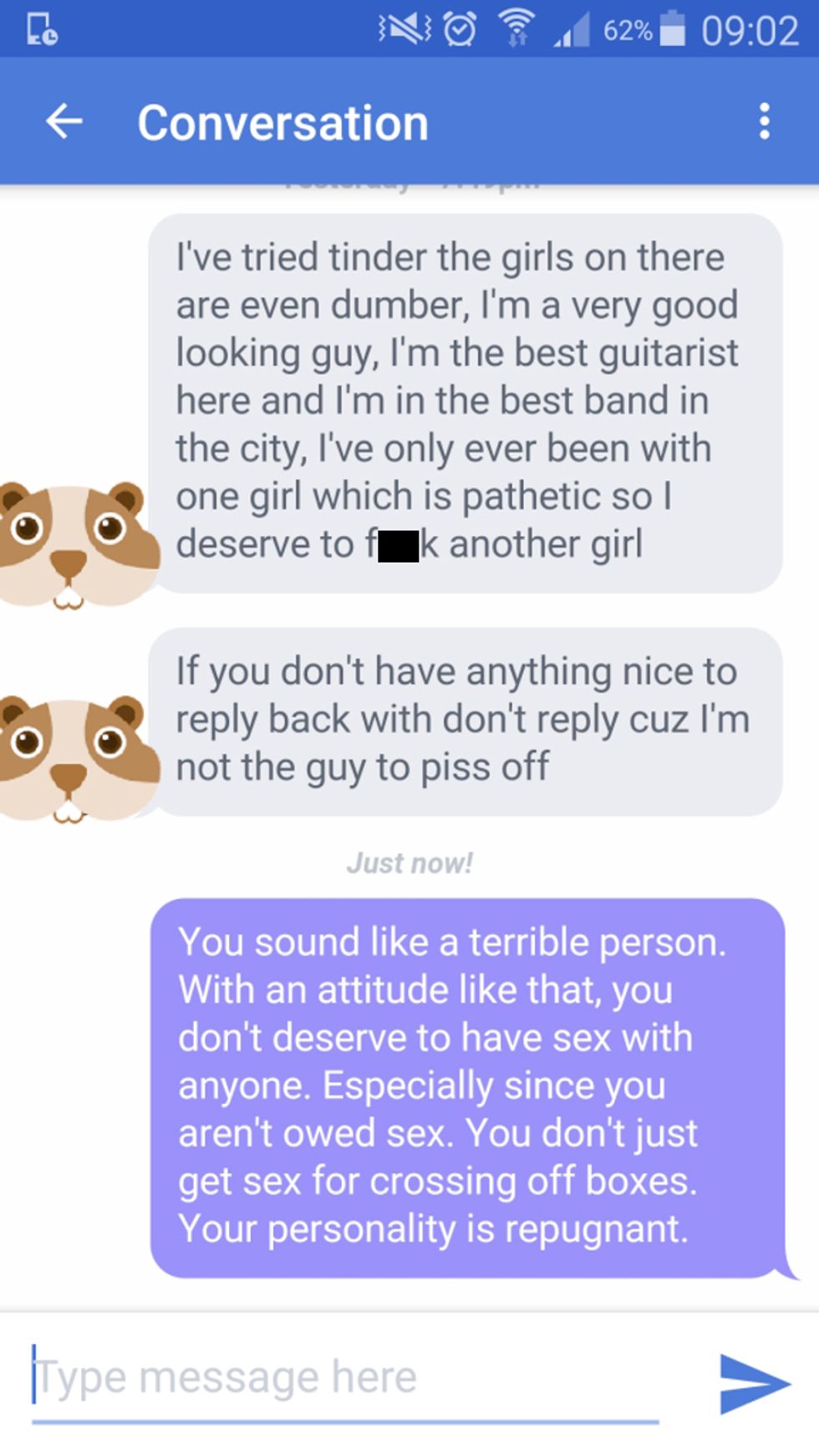 via: Imgur
OkCupid's response is actually PERFECT.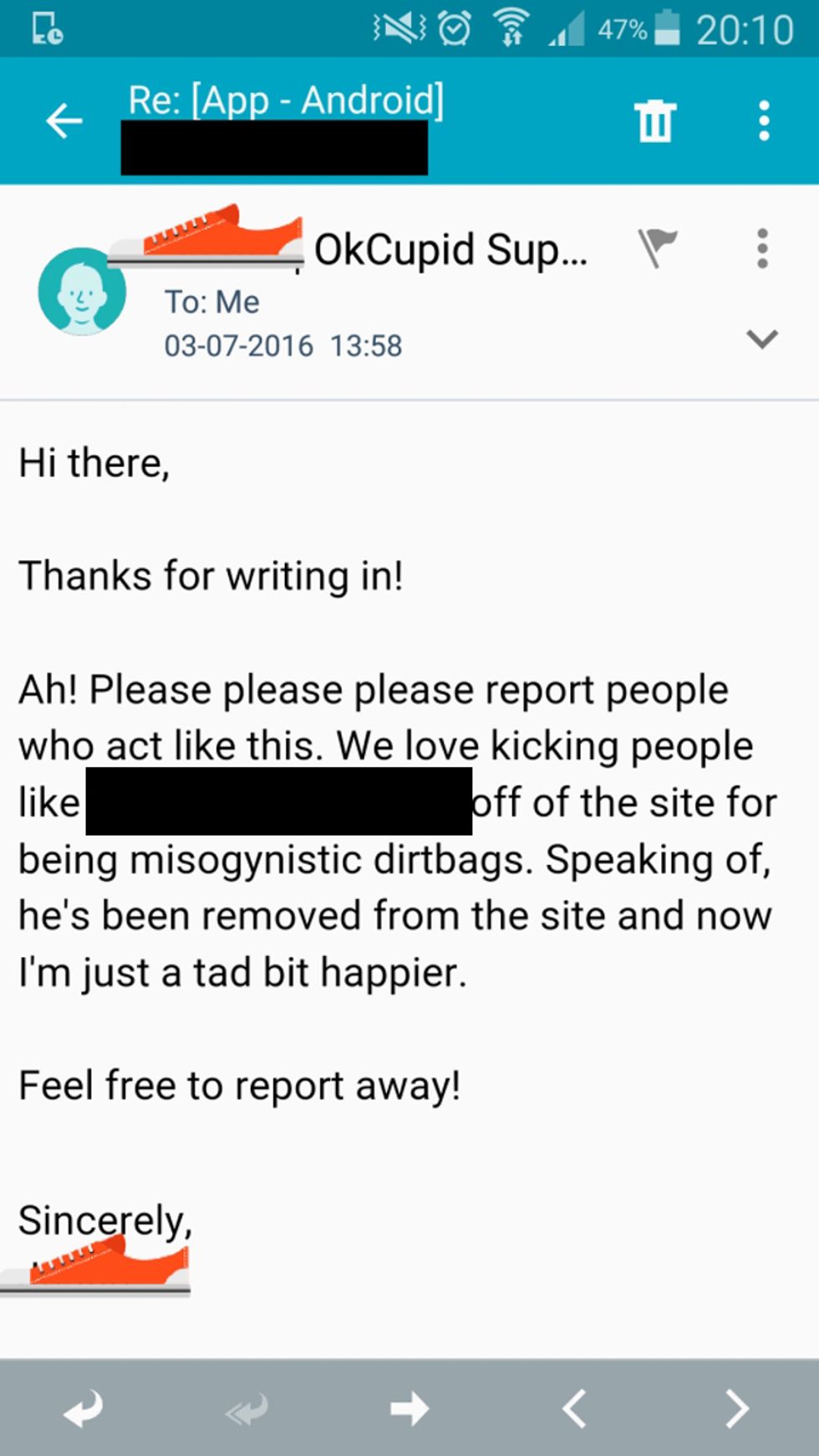 via: Imgur
Great example of customer service done right.
That's how you do it, folks.
They were quick to respond.
It's perhaps most important because online abuse is quickly becoming an epidemic as more people spend time on their devices.
Things can happen quickly, so responding quickly is vital.
They also said they "love" kicking people like that off.
That goes a long way to building trust between vulnerable users and the company providing the service.
Of course, it's not always good for people with less-than-perfect manners.
But who wants them, anyway?
So while online dating might be more convenient, it's not necessarily any more safe (or less gross).
Make sure you don't just pick your potential suitors well, but your dating app, too. You'll want someone who has your back, as OKCupid did in this instance.
It's a jungle out there.