There's nothing more heartwarming than a dog, right? Well, actually you're wrong - a cute dog with an adorable job is somehow even cuter. And one who has broken the internet this week has possibly the cutest job we've ever heard of.
Tula, a sheepdog from Australia's Middle Island, has spent her last eight years protecting the island's penguins from predators. Yep, you read that right. And after a valiant eight years on the job, she's retired this week. An adorable Facebook tribute to the dog went viral, and the pictures will absolutely melt your heart.
Is there anything better than a dog?

via: Getty Images
These adorable creatures are basically the best things on earth. If you're ever feeling down in the dumps, a dog is the guaranteed way to feel better.
And what's cuter than a canine?
Well, it would have to be a tiny, baby puppy, right? The general rule when it comes to puppies is the smaller, the cuter.
And just when you thought you couldn't love dogs anymore?
What about the fact that aside from being adorable and hilarious, they can also be trained to help humans out in many different areas of life.
Service dogs are probably the goodest boys out there.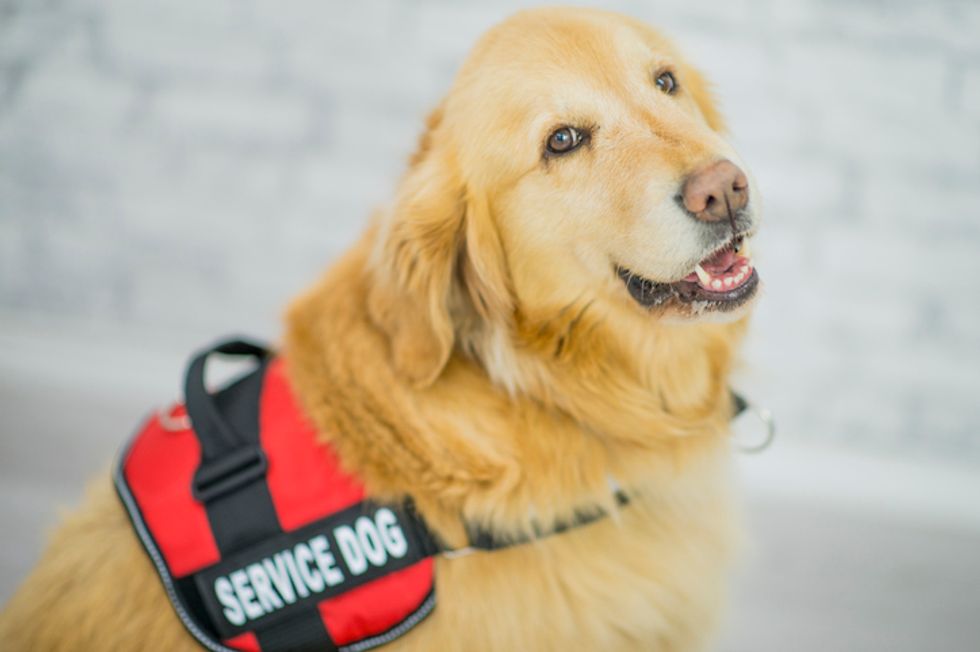 via: Getty Images
And one particular service dog has hit headlines this week for an incredibly adorable reason.
Our story takes place on Middle Island.
via: Wikipedia
It's off the south coast of Western Australia and is a part of the Recherche Archipelago.
It's a place with extremely diverse wildlife.
via: Facebook
Including - oddly enough - a rather large penguin population. These cute little birds can get themselves into a spot of bother on the island.
The penguins are very vulnerable to predators.
And in order to protect the species, a charity project has taken on the role of looking after the island's penguins.
And how do they endeavor to do so?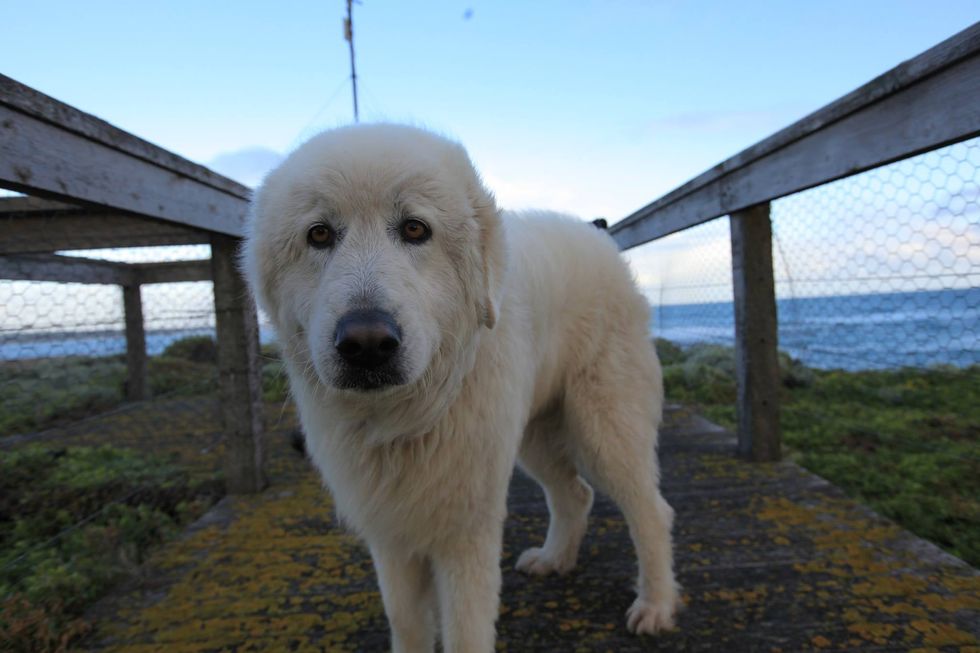 via: Facebook
Using sheepdogs,
of course!
"The Little Penguin popul
ation had been decimated by fox predation over the years, with an estimated 600 penguins in 1999 reduced to less than 10 by 2005."
And they clearly do an excellent job.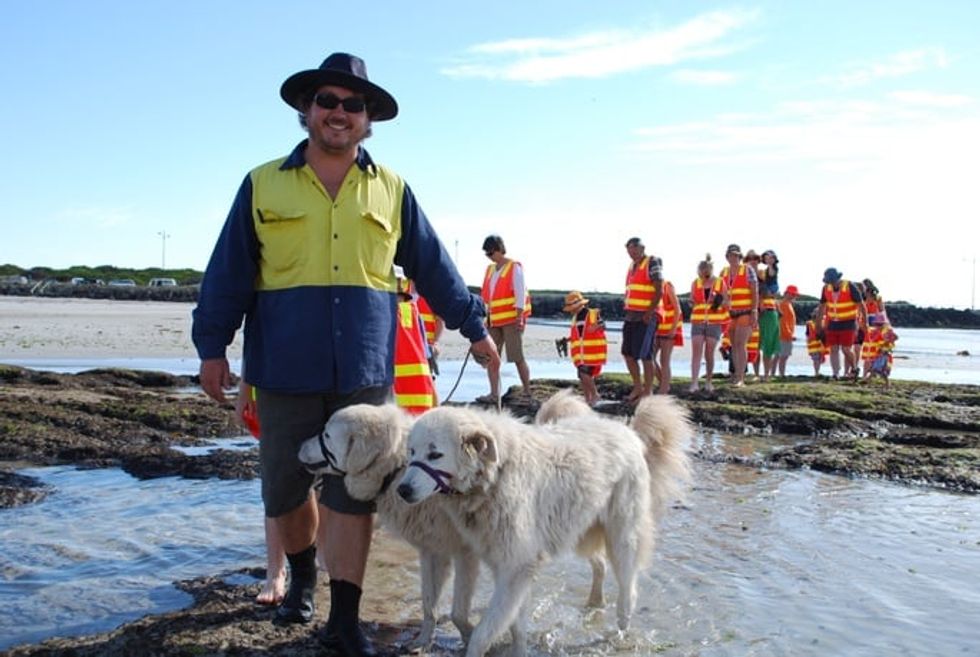 via: Facebook
"Since 2006 Maremma Guardian Dogs have been trained to protect Middle Island's Little Penguins from foxes, allowing the population to slowly build to well over 100 penguins today."
The project's dogs are essential to increasing the penguin population.
"This world-first award-winning project relies on the assistance of businesses, organizations and volunteers to help with penguin counts, penguin breeding monitoring and improving habitat for penguins by revegetating areas with native species."
There are a wide variety of species needing protection.
"Middle Island is home to seabirds such as the Short-tailed Shearwater, the Black-faced Cormorant and the Little Penguin."
This week, there has been some sad news for the sheepdog community.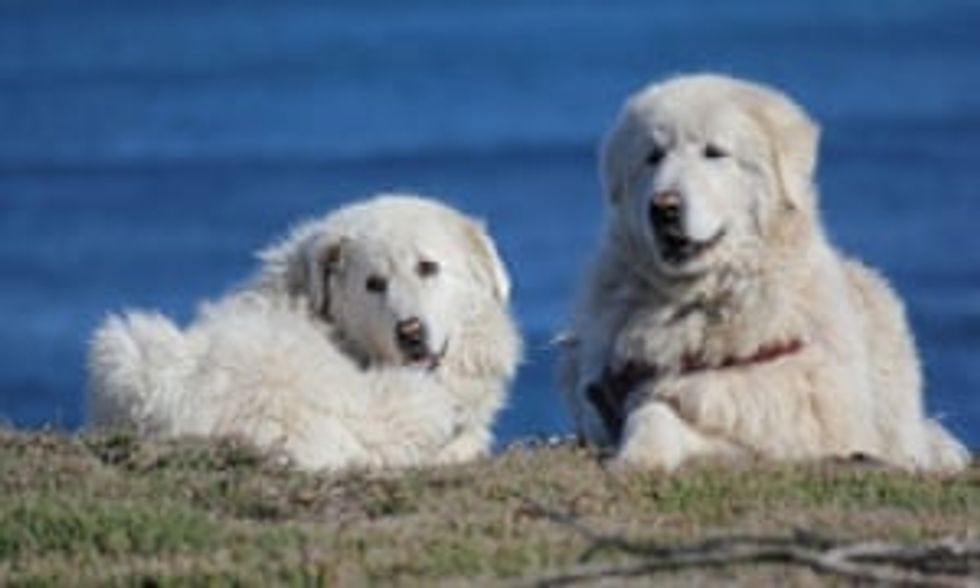 via: Facebook
One of the backbones of the project has retired after a whopping eight years on the job. Tula joined the project aged just two, and put in an incredible effort over the past eight years.
"Her, along with her sister Eudy are the true heroes of the project and without them the project would not have been so successful."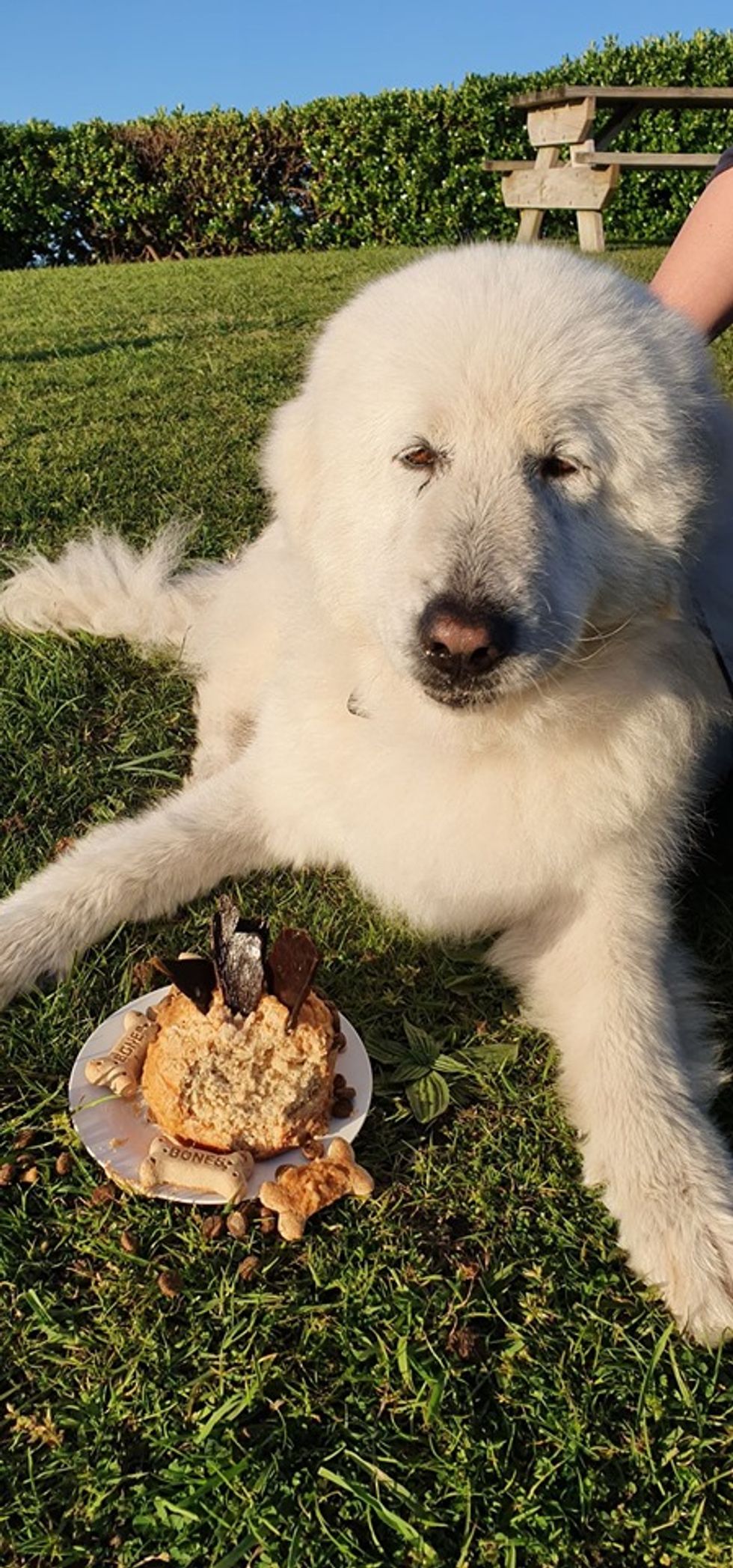 via: Facebook
"We want to thank Tula so much for her tireless efforts. Tula is much loved by the project staff, the Warrnambool community and the wider community of supporters of the project."
"Please join us in thanking Tula for being the best penguin guardian all these years!"
"She will remain a part of the project team and instead of protecting Middle Island, she will continue to protect chickens at a farm that the dogs rest at and help us continue to train the younger guardian dogs."
People on the internet are going wild for the story.
via: Facebook
And everyone out there has fallen in love with Tula. We hope she enjoys her well-earned retirement - and we don't doubt the dogs she's trained up will be top of their game soon. Want more cute service dog content? Keep scrolling to see the unusual way a Canadian group of pups was trained.