Bodycams were first introduced to the U.S in 2013, but uptake was slow. The cams were implemented across America in 2014 following the shooting of the eighteen-year-old, Michael Brown. Back then, it seemed like policing had taken an important step towards transparency. With the introduction of the bodycam, whatever happened whilst on duty would be recorded. Everyone would be safer.
Unfortunately, it's never that simple. Take the case of Tony Timpa, for instance.
Timpa died after being pinned to the ground by officers in Dallas for nearly fourteen-minutes. Since his death, in August 2016, his family have never stopped asking for the footage from that night. Despite the officers wearing bodycams, The Dallas Police Department wouldn't release the bodycam recordings.
On Monday, July 29th, 2019, however, a federal judge ruled in favor of releasing the footage, following a motion filed by Dallas News and NBC5. The footage reveals the disturbing truth about what happened to Tony Timpa.
My concerns about police conspiracy are further fuelled by the news this week that Federal Task forces have banned bodycams. This blatant rejection of transparent policing has led to The Atlanta Police Department to pull out of working with feds in a bid to maintain transparency.
With racial discrimination and prejudice on the rise and ICE rounding innocent people up left, right, and center, it is vitally important that our officers wear bodycams.
Tony Timpa was killed after calling the authorities for help.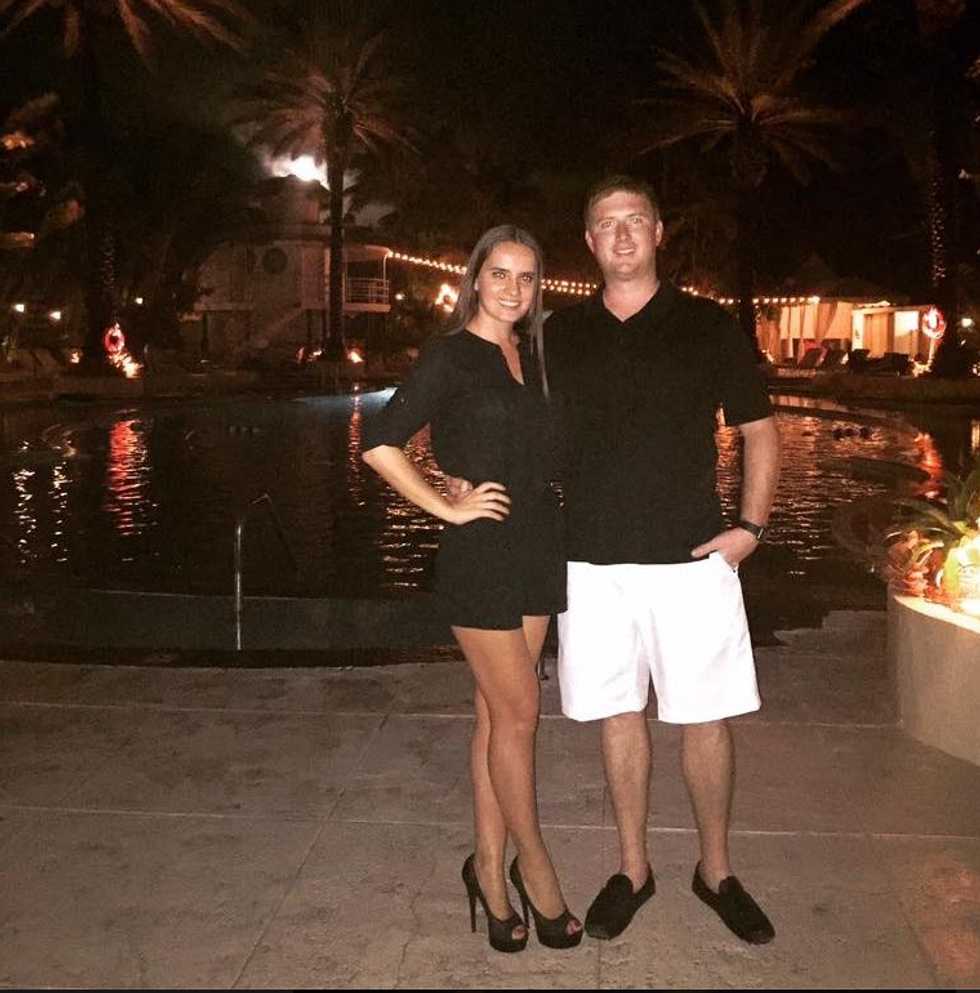 The thirty-two-year-old had called the authorities in Dallas for help. He told them that he was off his medication, which he took for schizophrenia and anxiety, and that he needed someone to come and get him.
He told dispatchers that he was afraid.
On the night of August 10, 2016, Timpa called 911 from a parking lot in Dallas. He called 911 to get help; instead, they did the opposite.
Tony Tempa died within twenty-minutes of officers arriving on the scene.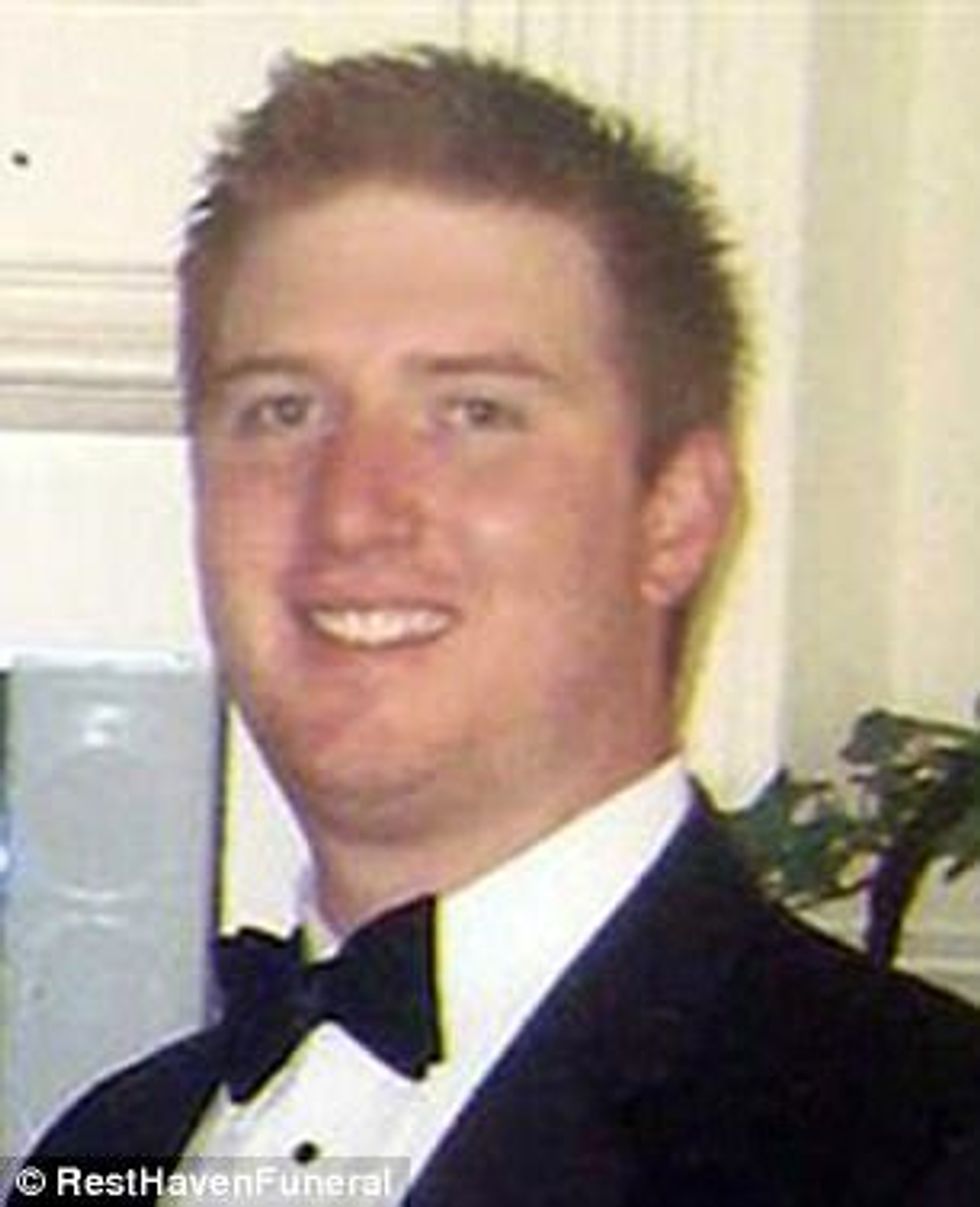 His mom, Vicki, speaking to
Dallas CBS
said: "He was expecting someone to help him, that's why he called [911]. He wasn't expecting several police to kill him."
Tony Timpa's death was recorded as a homicide.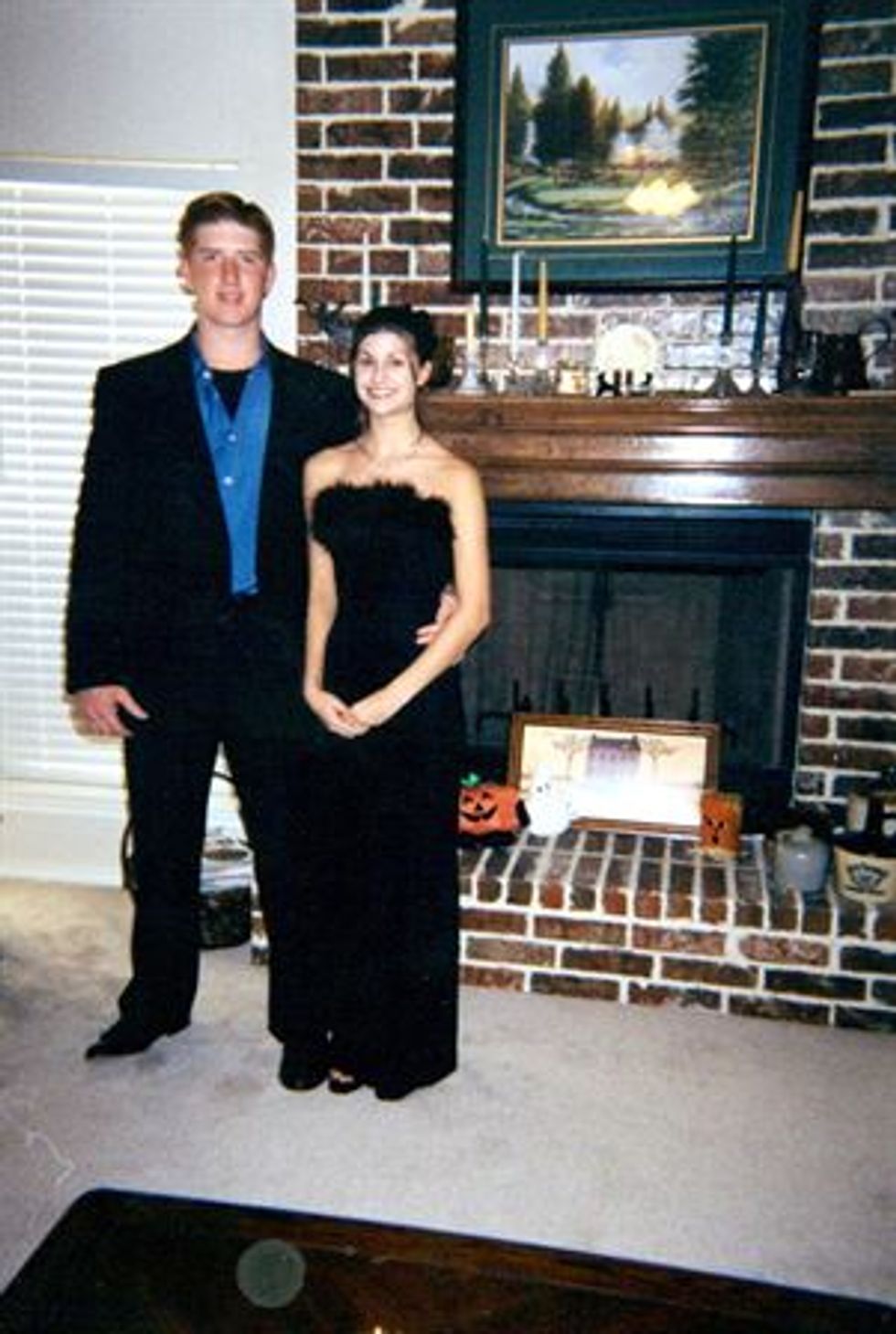 According to Timpa's autopsy, his death was the result of a sudden cardiac arrest. The cause of his heart failing to pump blood around his body was ruled to be down to "the toxic effects of cocaine and the stress associated with physical restraint."
In 2017, the officers involved were brought before a grand jury on charges of misdemeanor deadly conduct.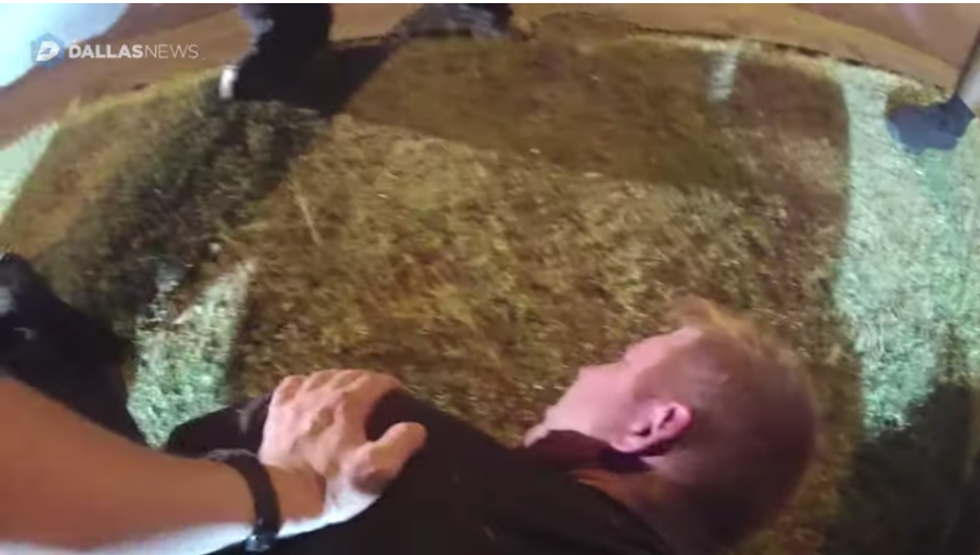 The indictment from the grand jury stated that "officers engaged in reckless conduct that placed Timpa in imminent danger of serious bodily injury."
Tony's mom has tirelessly fought for the truth.
Here, we can see a copy of the open records police form filled out by Vicki Tempa, two weeks after Tony's death. She would not receive the information that she wanted for three years.
The charges against the officers were dropped.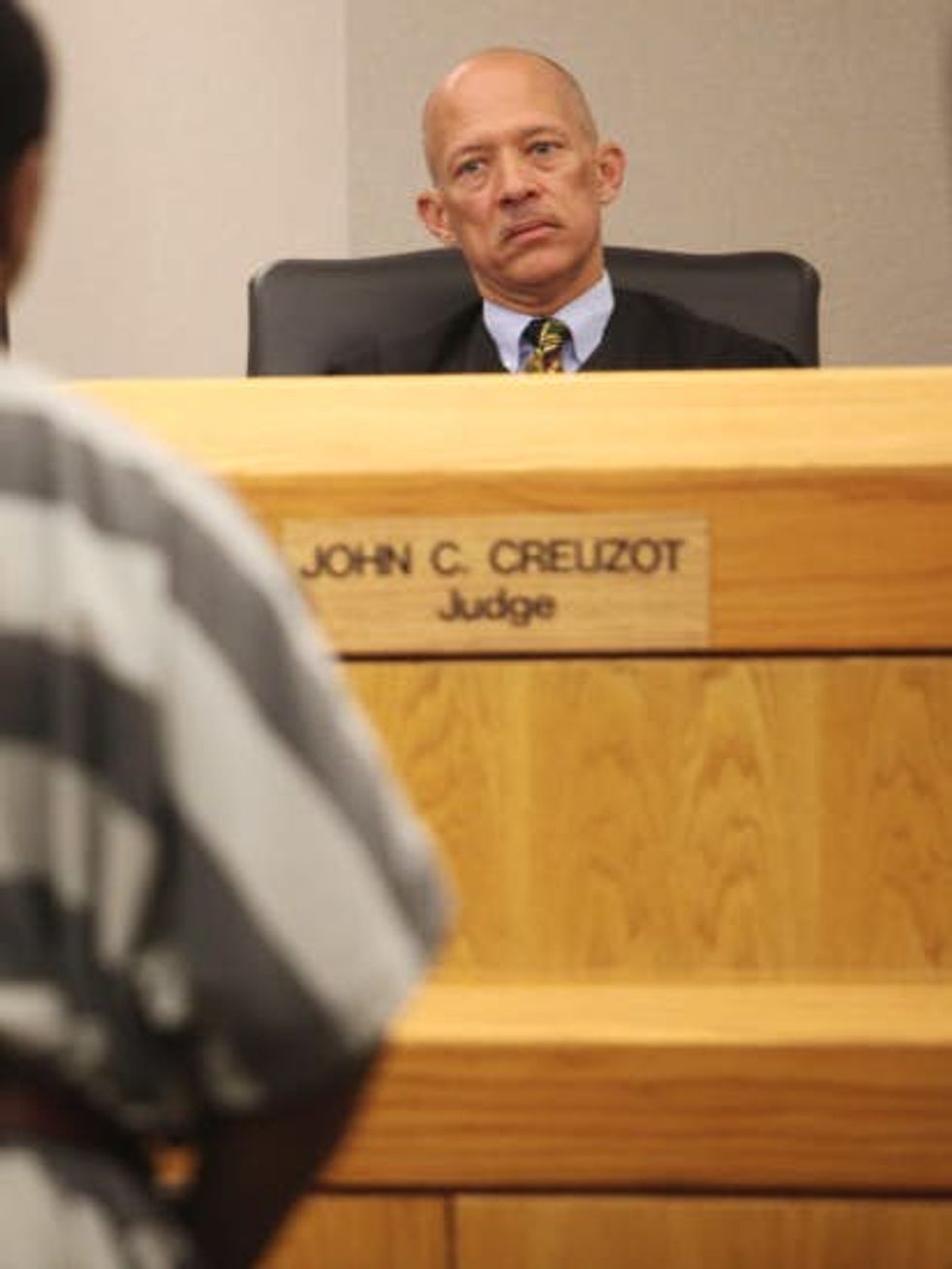 Dallas County District Attorney, John Creuzot, dismissed the charges. Speaking to
Dallas News
, Creuzot explained that he had met with the medical examiners and they had all said that they did not believe that the officers had "acted recklessly."
The medical examiners refused to testify.
As long as local DAs — like @Dallas_DA John Creuzot — and Attorneys General continue condoning bullethead, roid-rag… https://t.co/hUPT1FAe43

— 😐 (@😐)1564586943.0
At the time, in March 2017, Creuzot said that the medical examiners "cannot, and will not, testify to the elements of the indictment beyond a reasonable doubt," which suggested that the cause of death was no fault of the officers on duty. So why wouldn't they release the footage? This question played on the minds of both Tony's family and the local news stations.
The Dallas Police Department was hiding something.
@_SJPeace_ Disturbing and disgusting behavior by a bunch of frat boys with guns and badges. What exactly is the cri… https://t.co/tlG8qGFjpY

— #BlackLivesMatterDemSocialistBabe (@#BlackLivesMatterDemSocialistBabe)1564739918.0
They knew from documents obtained by Dallas Morning News and NBC5, that the officers had pinned Tony down for almost fourteen minutes and he had said: "Don't hurt me," but the officers claimed that Tony had been aggressive and they struggled to assess him due to his "combativeness."
With the release of the footage, we finally have the truth...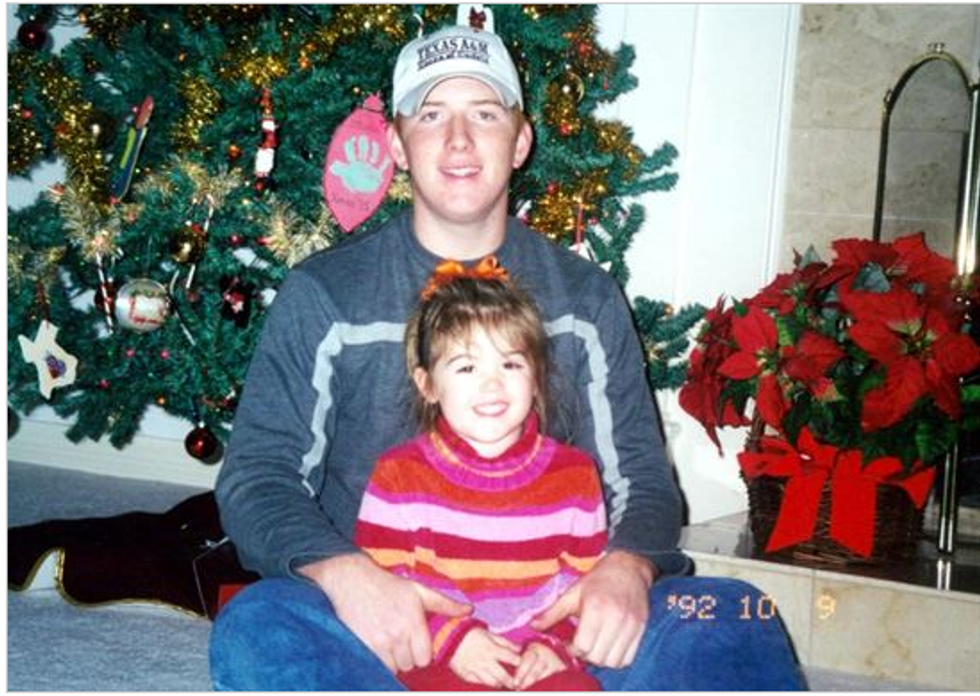 Now that the charges have been dropped against officers, it's a case of too little too late. The incriminating evidence demonstrates exactly why the Dallas Police Department didn't wish to release the footage while the investigation was being carried out.
The officers in question clearly acted in a way that was not only unprofessional, but was brutally cruel.
People wonder why those with Mental Illness don't want to reach out or call for help, here is why. #JusticeForTony

— Journey of Faith (@Journey of Faith)1564629554.0
The recordings prove exactly why so many mentally unwell people do not seek help or put their trust in the authorities.
Here's what actually happened...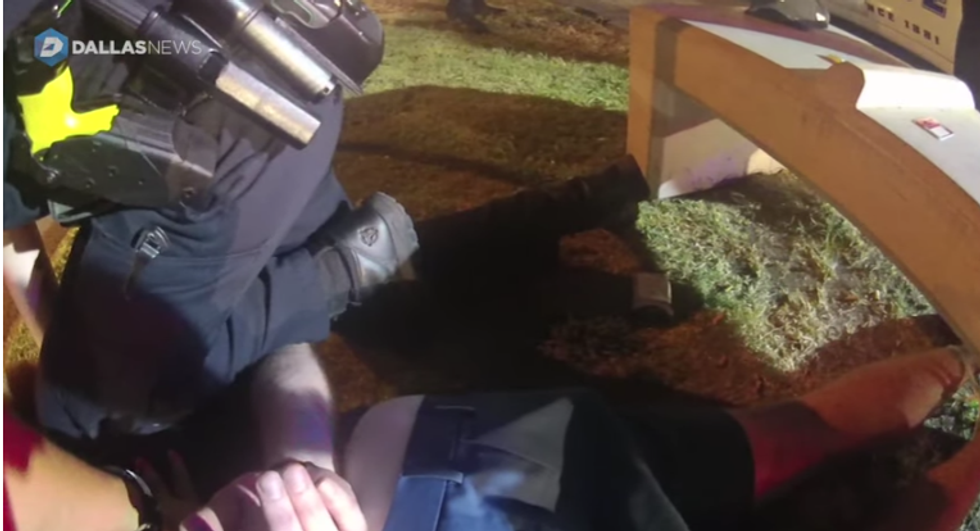 The three officers at the scene, Kevin Mansell, Danny Vasquez, and Dustin Dillard used aggressive force to handcuff and pin Tony Timpa to the ground, despite clearly causing distress in doing so.
The deadly "prone position."
Tony Timpa was not a threat & didn't need to be restrained aggressively. But even AFTER he stops moving, the cop do… https://t.co/XmX2wdSGNA

— A.J. (@A.J.)1564649810.0
The footage clearly shows Dillard putting Timpa in the prone position, a means of restraint that is highly controversial due to the risk that it poses. The restraint involves having the assailant's limbs zip-tied together with the officer kneeling on their back. Several studies have been made on the prone position, deciding that it should not be carried out as it can cause asphyxiation and sudden death.
The recordings prove that Tony posed no threat to the officers.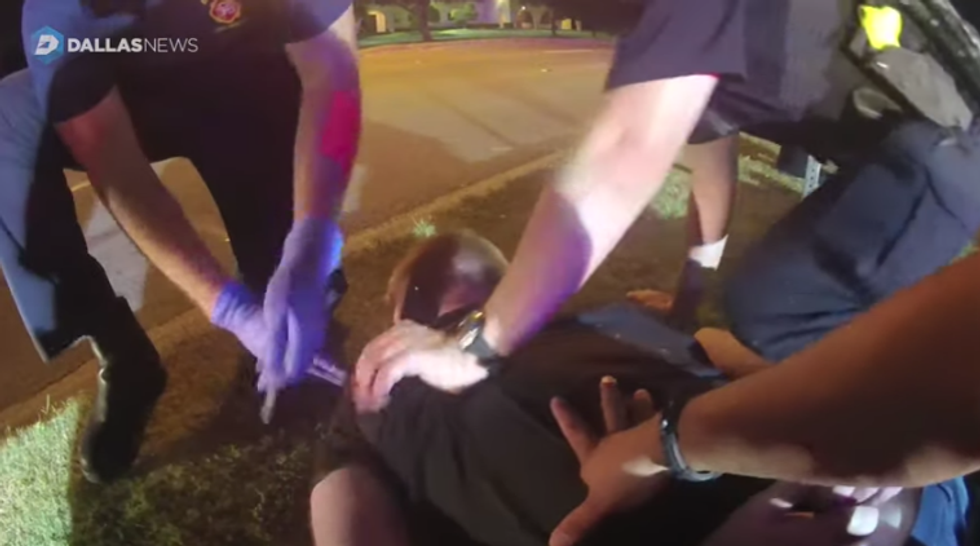 When the officers arrived at the scene, Tony had already been handcuffed by a private security guard and not once did he threaten to cause injury to anybody.
"You're gonna kill me."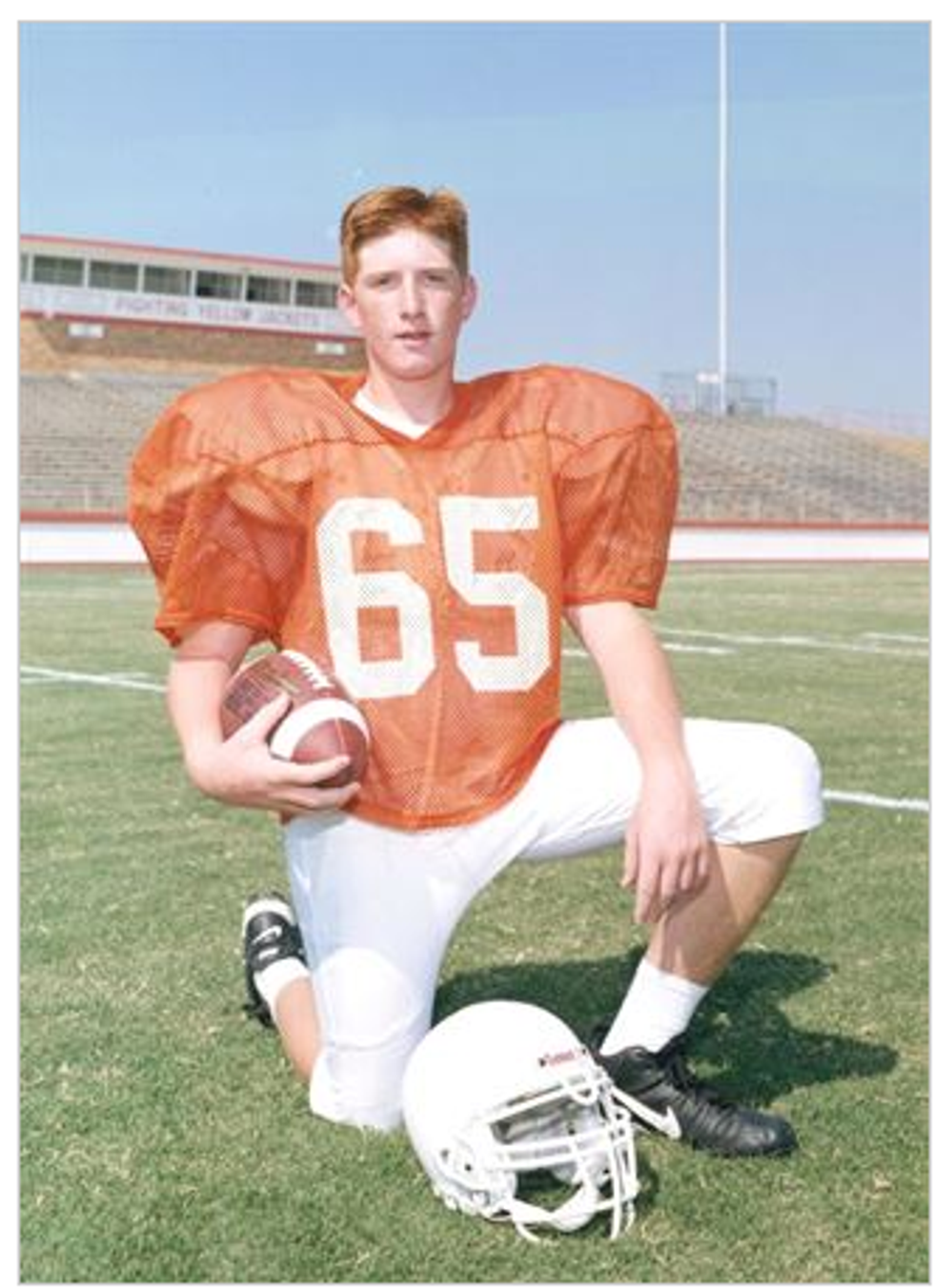 Tony cried this out repeatedly as the officers pinned him down before he fell silent. The officers "assumed" that he had fallen asleep, failing to check his pulse or to make sure that he was breathing.
With Tony's face pressed to the ground, the officers mocked him.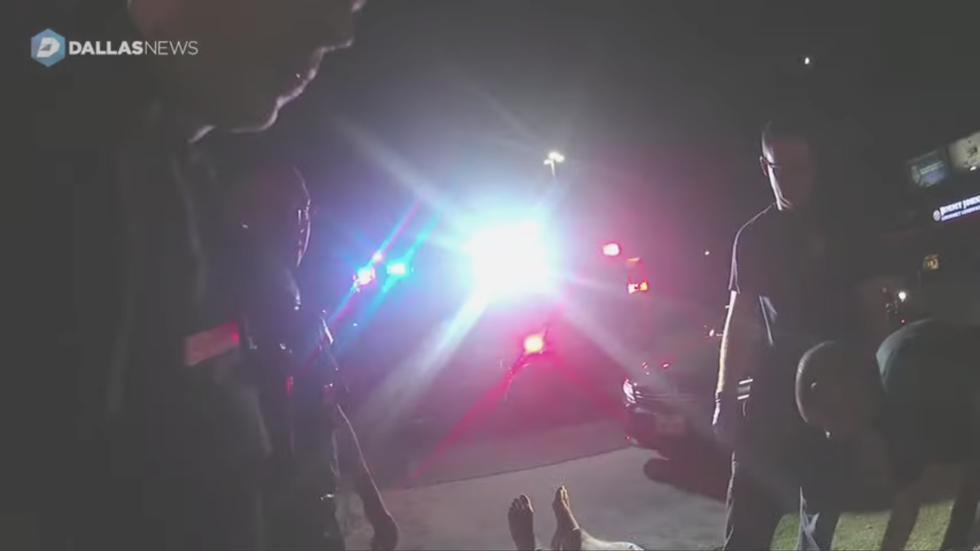 The horrific footage shows the officers laughing at Tony's expense, saying "It's time for school. Wake up!" with another officer replying, "I don't want to go to school! Five more minutes, Mom!" They then joke about making him a special breakfast of waffles. The whole thing is highly inappropriate and is clearly a highly negligent response to an unconscious citizen.
"He didn't just die down there, did he?"
@DallasPD No justice, no peace. The officers involved in the death of #TonyTimpa should be fired and charged with murder.

— Scott (@Scott)1564671640.0
By the time that Timpa was eventually lifted onto a gurney to be put into an ambulance, he was already dead. The officers can be heard in the recording saying "he didn't just die down there, did he?" and "I hope I didn't kill him."
The Timpa family attorney is adamant that there was no cause for restraint to be used for that long.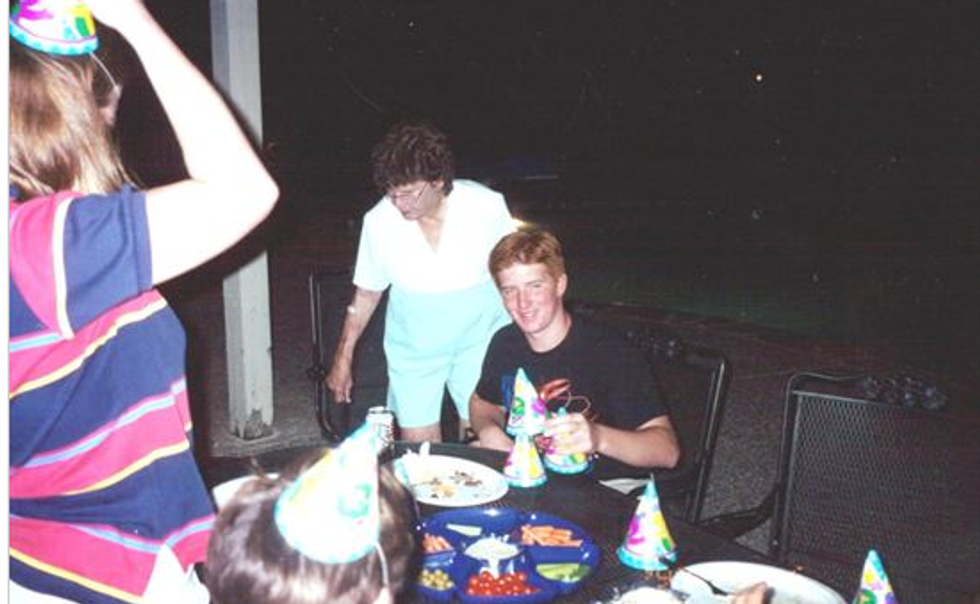 In a statement given to
CBS Dallas
, Geoff Henley, the family's attorney, said: "Tony Timpa shouldn't have died that night. He called 911 and he called 911 hoping to go back into some inpatient facility. Tony Timpa needed help, he didn't need to go to the morgue."
Warning: distressing content ahead.
You can watch the bodycam footage here and judge the situation for yourself.
"If you're policing and you're policing properly, you have nothing to fear"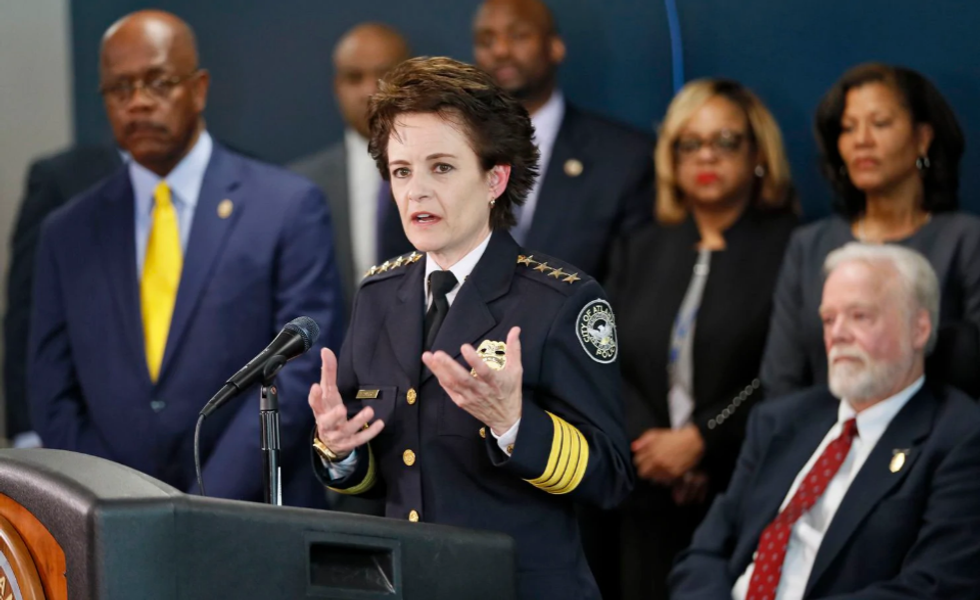 Atlanta Police Chief, Erika Shields, understands the importance of body cameras on the force. Shields was forced to make her stance clear after an Atlanta police officer working on an FBI fugitive task force shot and killed a wanted, but unarmed, man back in January. After the incident, Sheilds made the move to ensure that all her officers were kitted out with a bodycam, only to be told by federal agents that any of her officers working on joint task force operations with them would be prohibited from wearing them. Before then, she had no idea that federal agents had a "
no camera policy
." What happened to Tony Timpa stands to evidence the importance of bodycams and demonstrates the fact that they can be crucial to finding the truth in cases of police brutality. In the case of Tony Timpa, it's just an awful tragedy the truth was not released sooner. Footage such as this helps people to become aware of police brutality; so many simply don't want to believe that the authorities can act in such a horrible manner and
won't
believe it until they see it for themselves. Such was the case in Rodney King's story and such is the case with the
Family Matters
clip that is still proving to be relevant almost twenty-five years after it was aired. Check it out below.