Twitter has jumped on pop superstar Sia after she "accidentally" confused Nicki Minaj and Cardi B, two female rappers that have had an ongoing feud for a while now. And her apology was pretty hilarious for all the wrong reasons.
Keep scrolling to see what she had to say.
Out of all the celebrities out there, Sia is by far one of the nicest. Or is she?
The Australian-born singer is constantly in and out of the headlines with heartwarming stories of her generosity, but her latest move may have just got her into some hot water...
But first, Sia is first and foremost known for her singing abilities.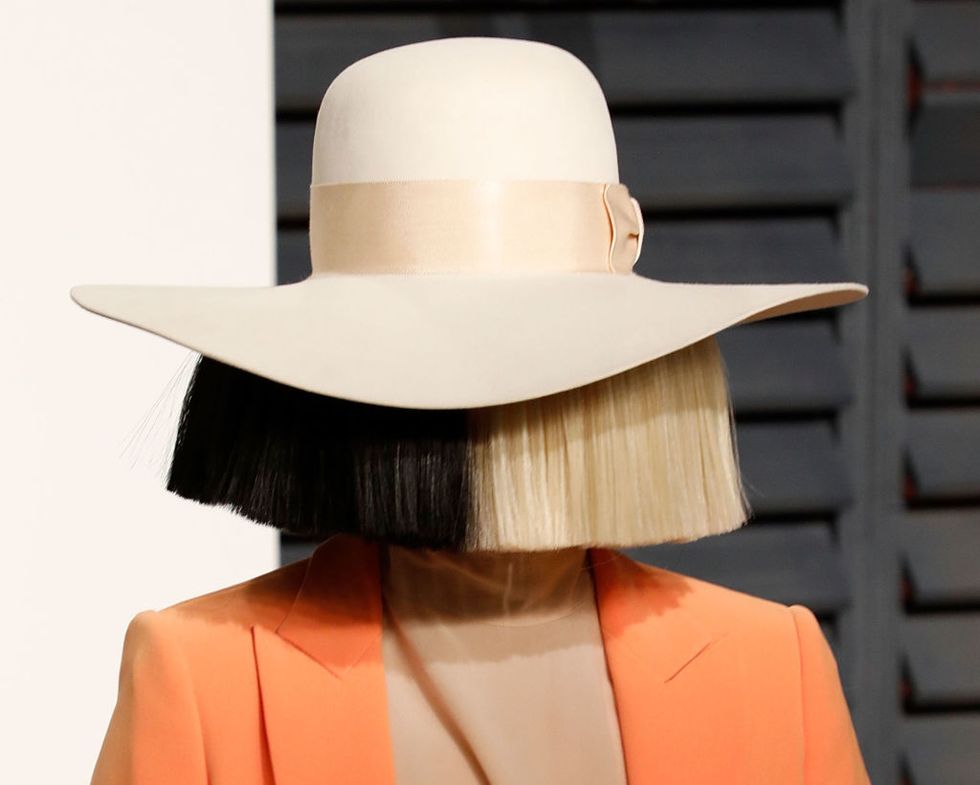 The singer-songwriter has made waves on the music scene with her soulful and meaningful music and song lyrics and has become popular for her somewhat eccentric style.
She's achieved incredible success in recent years.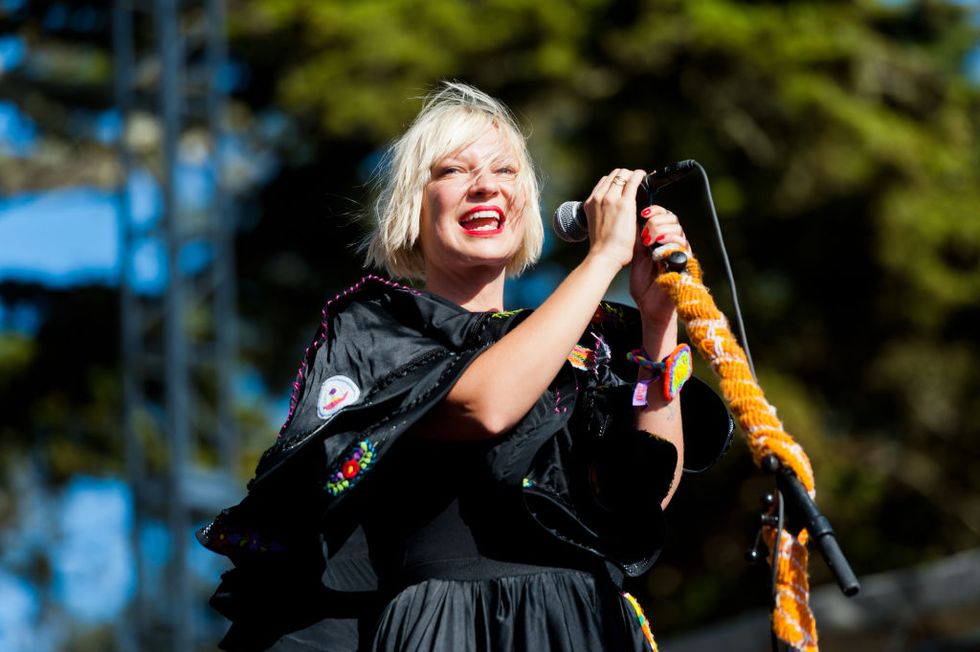 "Chandelier", "Elastic Heart", "Cheap Thrills"… Just to name a few.
And, putting her musical talent to one side, Sia is known for standing out from the crowd.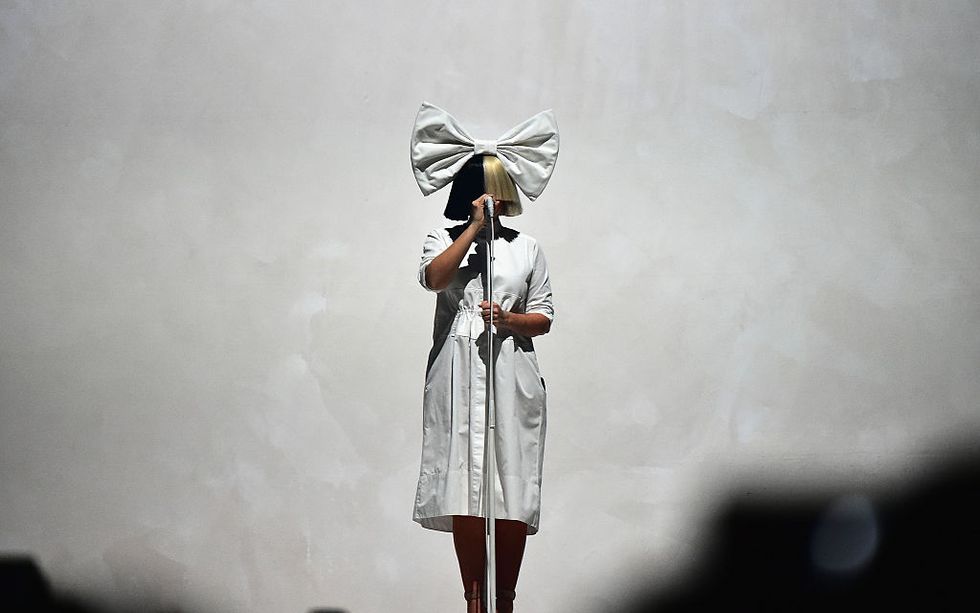 The singer isn't your typical musician - She very rarely shows her face and covers herself up in an attempt to shy away from the typical celebrity lifestyle.
She has been quite creative with her methods of concealment.
And often, her audience can't even see her.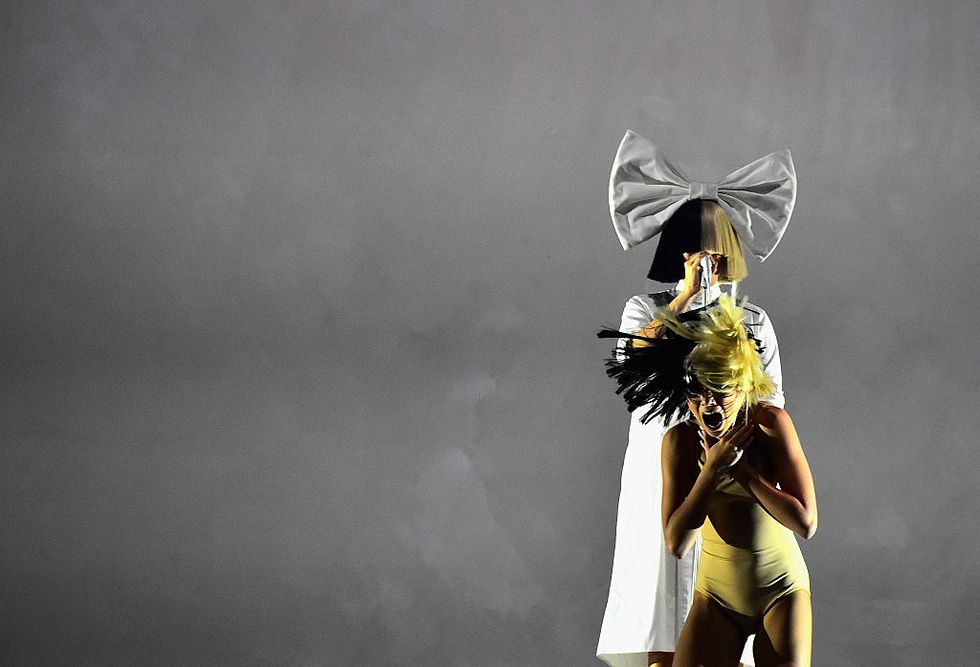 For the last few years, the musician has used stage performers and dancers, such as Maddie Ziegler, to represent her and take most of the spotlight.
But Sia has been open about these fame anxieties...
Famously, the singer has endured a long battle with alcohol and drug abuse.
The Australian native has, with very little filter, discussed her struggles and anxieties when it comes to dealing with fame, and how she depended on substance abuse to cope for many years.
She even credits her alcoholism for her trademark face-blocking wig.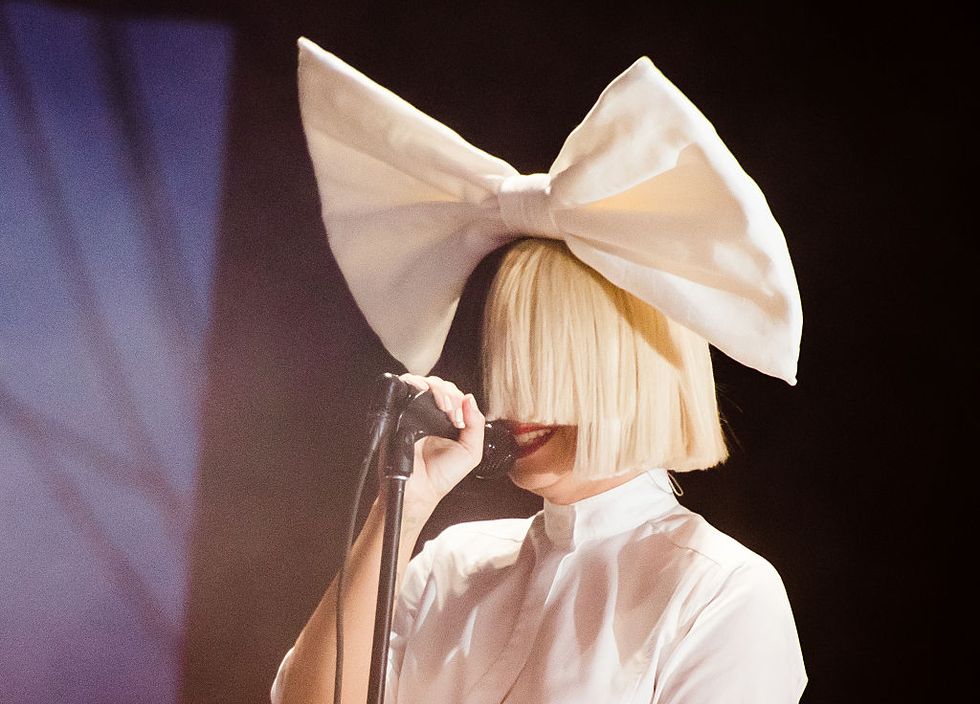 "I was an alcoholic and a drug addict, and I sobered up and decided I didn't want to be an artist anymore because I was starting to get a little bit famous, and it was destabilizing in some way," 
she told James Corden in 2016,
 when discussing her wigs.
But people love her for her honesty.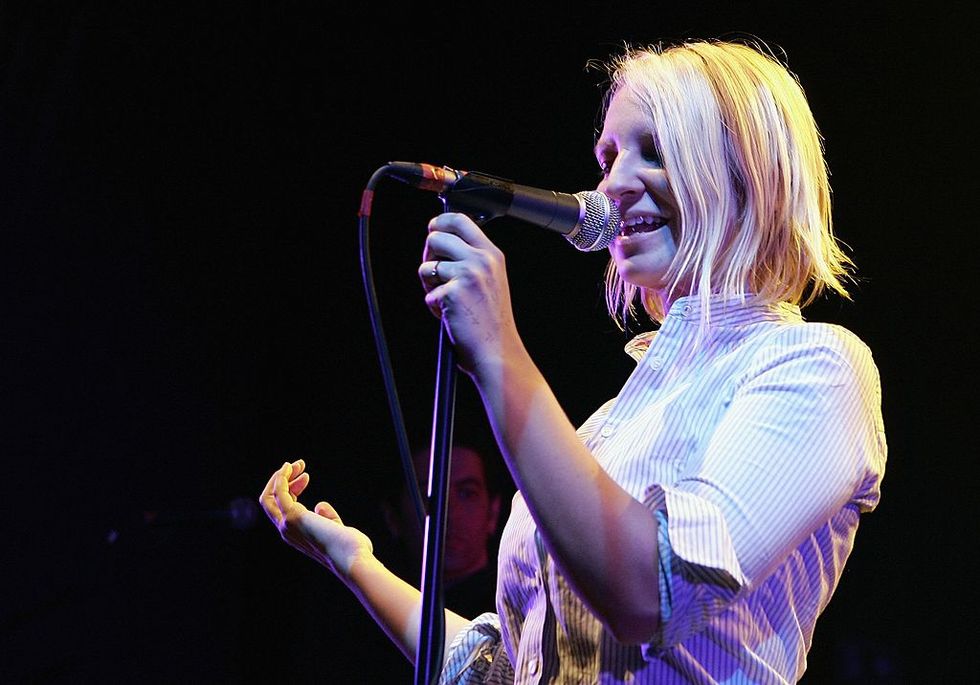 Sia hasn't been afraid of opening up about her feelings towards fame and attention from fans. "If anyone besides famous people knew what it was like to be a famous person, they would never want to be famous," she once wrote in
Billboard
 in 2013.
She is just so relatable.
Unlike many celebrities these days, Sia is refreshingly normal, which is one of the many reasons people love her so much.
She's even admitted to using dating apps such as Tinder and Bumble.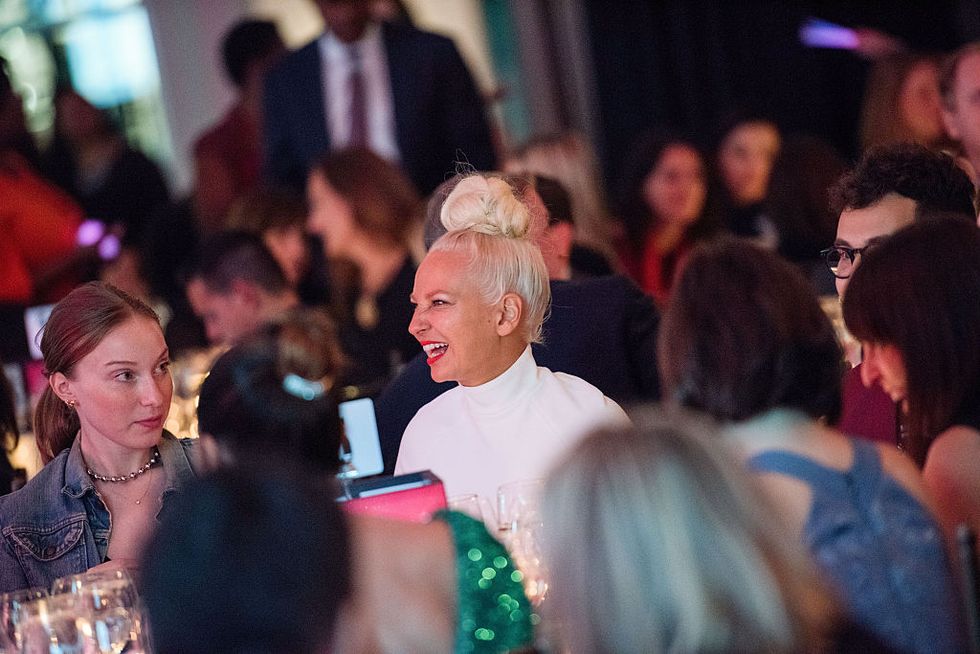 Though she doesn't use her real name, she does post real photos of herself on the apps – She admitted that most people don't realize that she's the famous singer, and she just tells them that she's a writer.
And, of course, the singer is insanely generous.
So @Sia paid for my groceries today thank you so much!! The heart and beautiful soul you have for paying for everyo… https://t.co/ySGgDWKIBg

— Adri Buckles (@Adri Buckles)1574927784.0
Just last year, Sia was spotted in a Walmart offering to pay for the groceries of every single shopper.
Footage of the singer's heartwarming act quickly spread across social media...
This is so heart warming to see. Sia was recently spotted at a Walmart where she paid for everyone's groceries. She… https://t.co/qjHPRYh2iA

— Pop Tingz (@Pop Tingz)1574946079.0
And she could be seen paying for hauls of shopping, hugging grateful customers, and introducing herself as "CiCi."
People were in awe at Sia's kindness...
@Sia @Sia I still am in awe of what you did at walmart today. That was the most kind act I have ever witnessed. I j… https://t.co/gHC8RqV3LN

— Daniel (@Daniel)1574930342.0
But her latest move has got her into a spot of bother with more than just her own fans.
Sia revealed that she's up for collaborating with one of our most influential female rappers...
But she confused everyone with which one she meant. In a tweet that a fan sent to her of Nicki Minaj, she accidentally replied tagging Cardi B instead. But no one can figure out why because it was pretty clear that this
wasn't
Cardi...
And of course, fans weren't happy because of the prominent feud between the two rappers.
Nicki Minaj and Cardi B are known for their famous feud after both of them got into a physical altercation at a fashion event in 2018.
One Twitter user commented this:
But this was one of the more tamer comments.
Some people were particularly savage...
@Sia @NICKIMINAJ @iamcardib Girl nobody told you that you can't like both artists, but you willingly brought up Car… https://t.co/4mOLTHsrA5

— ANDREA (@ANDREA)1592029640.0
Both the rapper's fans are pretty loyal to the artists.
Others went on to accuse her of trying to stay "relevant."
@Sia @NICKIMINAJ @iamcardib The fact that both of them doesn't care about you lmao 😭 https://t.co/LHHfbeAkOQ

— henry (fan acc) (@henry (fan acc))1592027224.0
I would say that it was an easy mistake to make but Cardi and Nicki look nothing like each other and they have completely different names...
Even when Sia deleted the tweet, fans continued to call her out.
This led her to publish a new tweet about "bigger issues" which was also later deleted due to the particularly harsh use of language.
Here's that (now-deleted) tweet:
Can it get any worse for Sia?
I mean, this Twitter user hit the nail on the head...
@Sia @NICKIMINAJ @iamcardib she keeps digging a deeper hole 😭

— josie ᵇˡᵐ (@josie ᵇˡᵐ)1592026577.0
Please honey, just stop.
So in order to calm things down, she released an apology in which she referred to herself as a "buffoon."
But yet again, the ending made it hard for fans to accept it as she threw in a joke even after her last one went down like a lead balloon, stating she hoped she didn't "re-ignite the feud" between the two.
She ended up tweeting: "Can't I just like you both?"
Oh, Sia. Calm down with the tweets or at least get someone to proofread them if this is the outcome. If you want to see what Nicki Minaj has been up to on Twitter recently, then keep scrolling...