Simone Biles recently reflected on her Tokyo Olympic experience saying that leaving with 2 more Olympic medals to add to her growing collection "isn't too shabby."
The twenty-four-year-old finished the Games with a bronze medal around her neck, after she placed third on the balance beam. The medal marked Biles' 7th Olympic medal, making her joint-first with Shannon Miller as the most decorated U.S. Olympic gymnast in history. She also won silver with her team.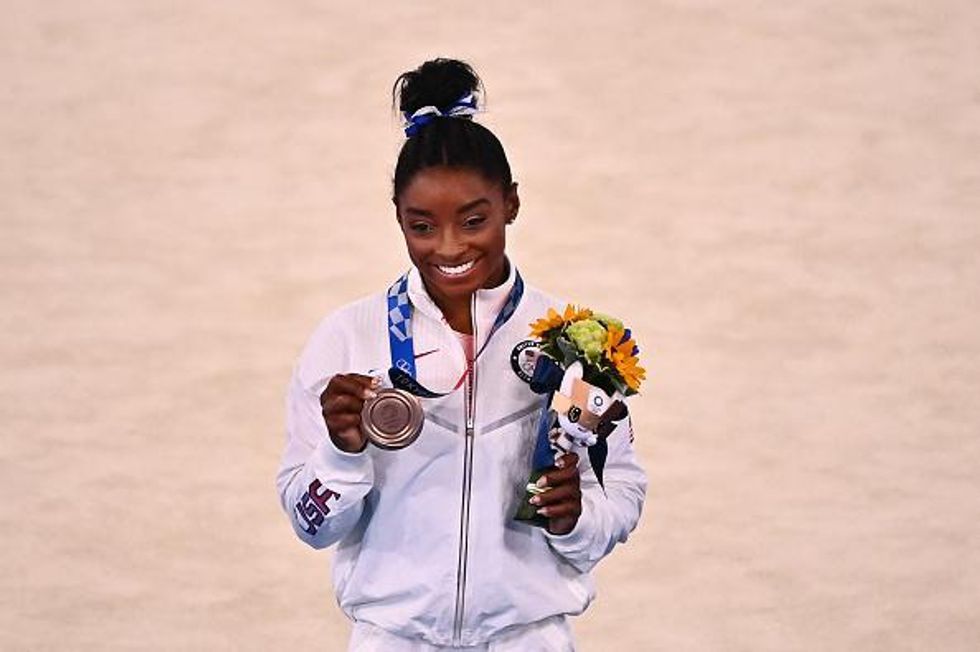 Posting to Instagram, she reflected on her experience in Tokyo: "Not at all how I imagined or dreamed my second Olympics would go but blessed to represent the USA," she wrote. "I'll forever cherish this unique Olympic experience. Thanks everyone for the endless love and support. I'm truly grateful."

She continued: "Leaving Tokyo with 2 more Olympic medals to add to my collection isn't too shabby! 7-time Olympic medalist."
I mean, personally, I'd restrict the phrase "not too shabby" to more trivial things like only having one mental breakdown a day, but for a legend like Simone Biles, I guess it works for winning medals on one of the world's biggest stages. Each to their own.
If you've not been keeping up with the 2020 Tokyo Olympics, first of all, where have you been? And second of all, it's all been one hell of a ride so far. But by far, the most dramatic thing to happen was watching the world's greatest gymnast in history, Simone Biles, drop out of her team's finals, plus other events, due to mental and physical health concerns.

The twenty-four-year-old left audiences shocked as she pulled out of the competition following her worst-ever Olympic vault score, saying she needed to focus on her mental wellbeing. The mere fact that her mental health had been compromised could leave her vulnerable to serious injuries throughout the Games so she did the only thing she thought would be right and that was to take a step back and let someone else help lead Team USA to victory.
But she came back to compete on the balance beam and managed to snatch the bronze medal with a solid score of 14.000.
Speaking to press after the event, Biles said she was "proud of [herself] just to go out there after what I've been through."
She added: "I'm pretty happy. I wasn't expecting to medal. I just came out here and tried to do a good beam set. To have these two next to me. I think they did absolutely amazing. I watched them train so hard so they are definitely deserving of one and two.
"Just to have one more opportunity to compete at the Olympics is amazing."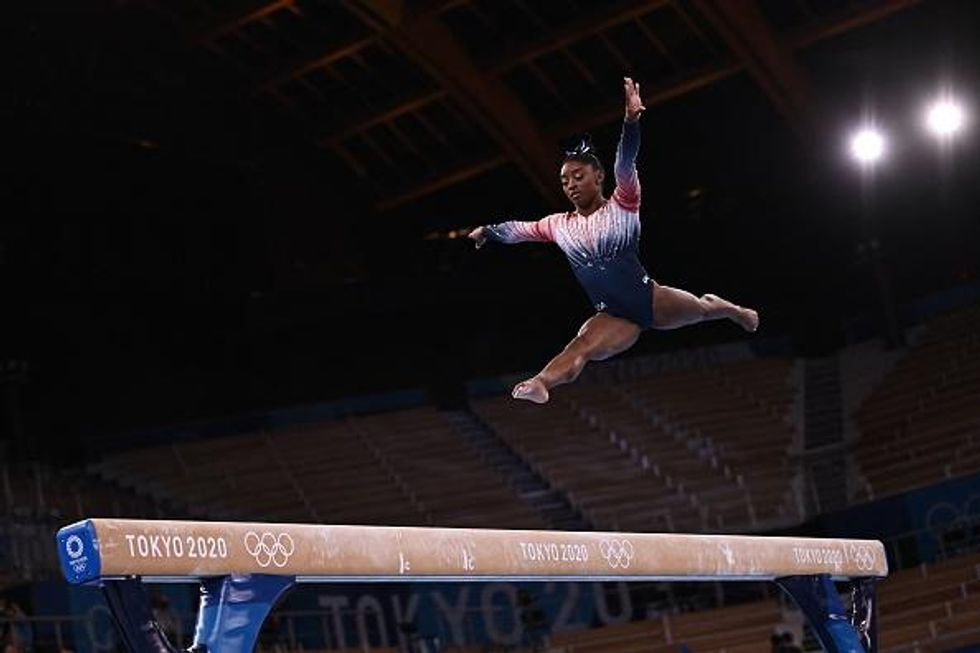 "It's been a very long week, a very long five years," Biles continued to the press. "I didn't expect to medal today, I just wanted to go out and do it for me, and that's what I did.

"It definitely feels more special, this bronze, than the balance beam bronze at Rio. I will cherish it for a long time."
Congratulations to Simone Biles, the nation is extremely proud of you!