We've all experienced that strange sensation of really, really liking someone you've never actually met. The combination of talent, fame and unattainability can create a perfect storm for a little bit of light obsessing. In fact, you may even harbour a secret belief that if you ever did meet your hero, the connection would translate to real life and you'd instantly form a real relationship.
While most of us concede that this is likely the stuff of fantasy, there are special cases where fandom gets super intense. One such instance recently came to our attention. Kelsy Karter, LA-based singer and songwriter, decided the time was right to create a tribute to her favorite star, One Direction's Harry Styles. The tribute in question? A large tattoo dedicated to the musician - and not one in a place that's easily covered up, either.
This is Harry Styles.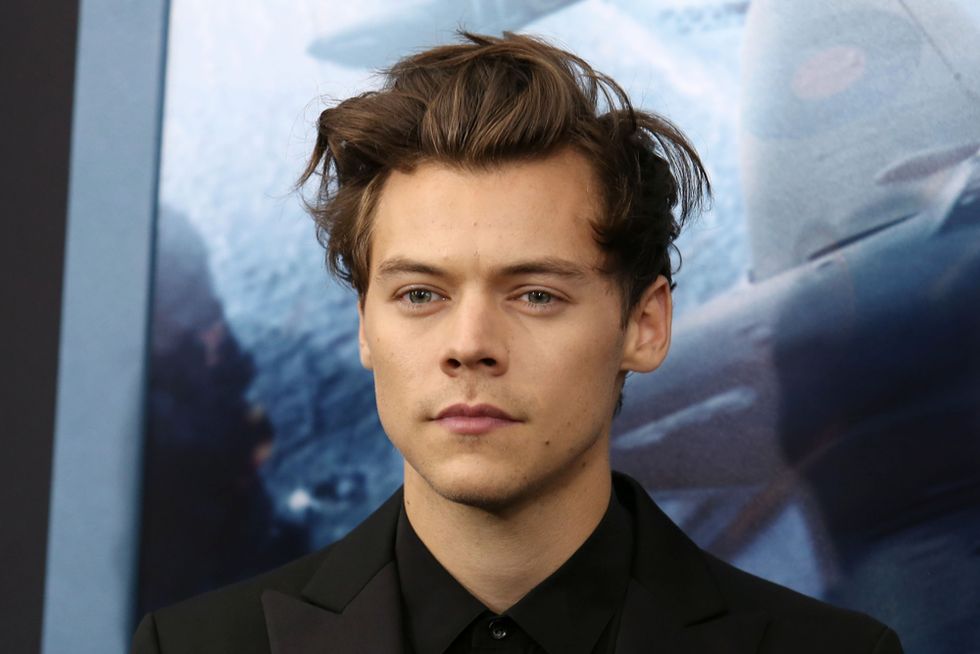 He's best known as a singer, but has also worked in film and as a songwriter - all at the impressive age of twenty-four!
He's also somewhat famous for something else, however.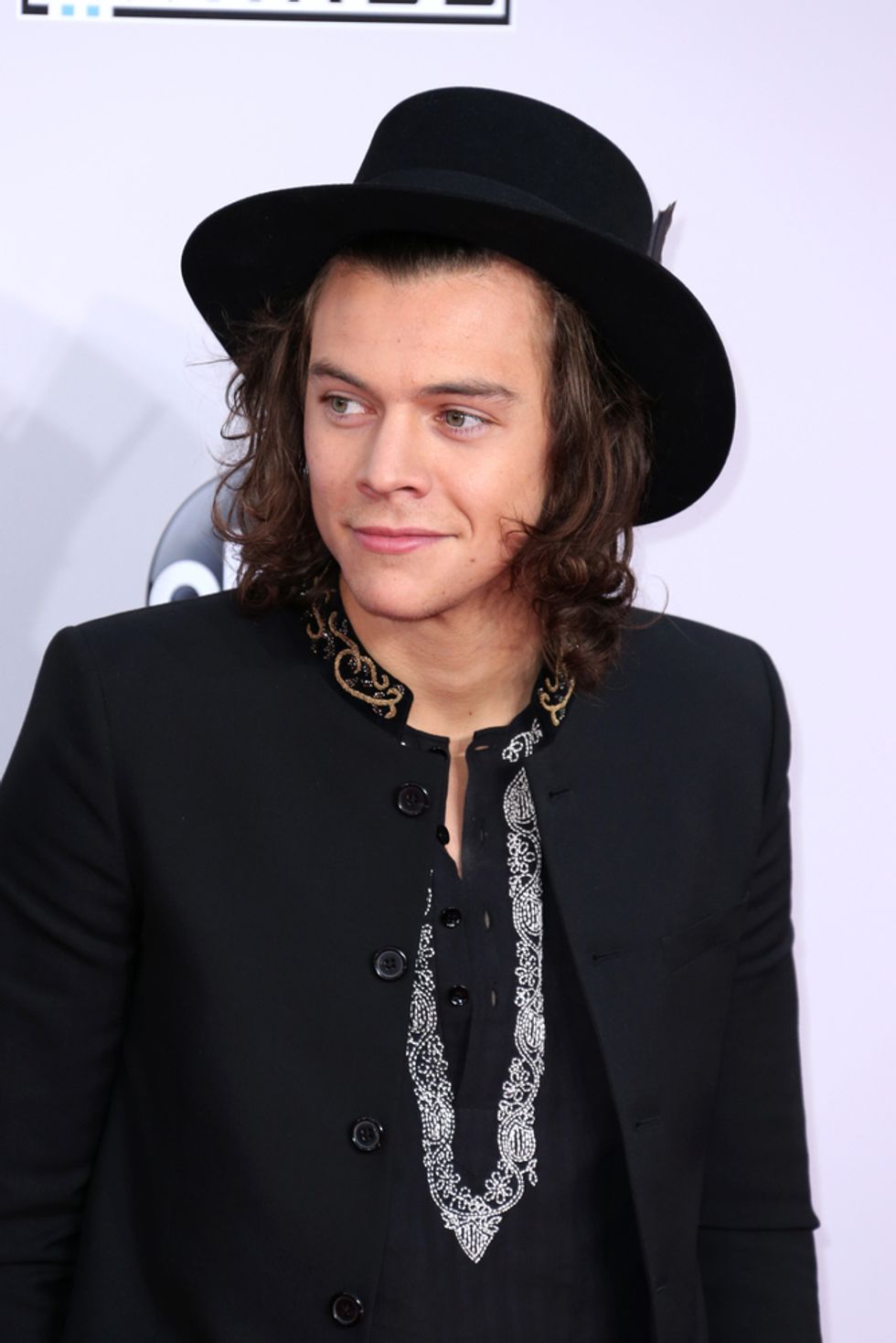 Styles is one of the world's premier heartthrobs - particularly for younger teens. The fan reaction to Styles has been compared to the Beatles-mania of the 1960s.
Styles came to fame at a very early age.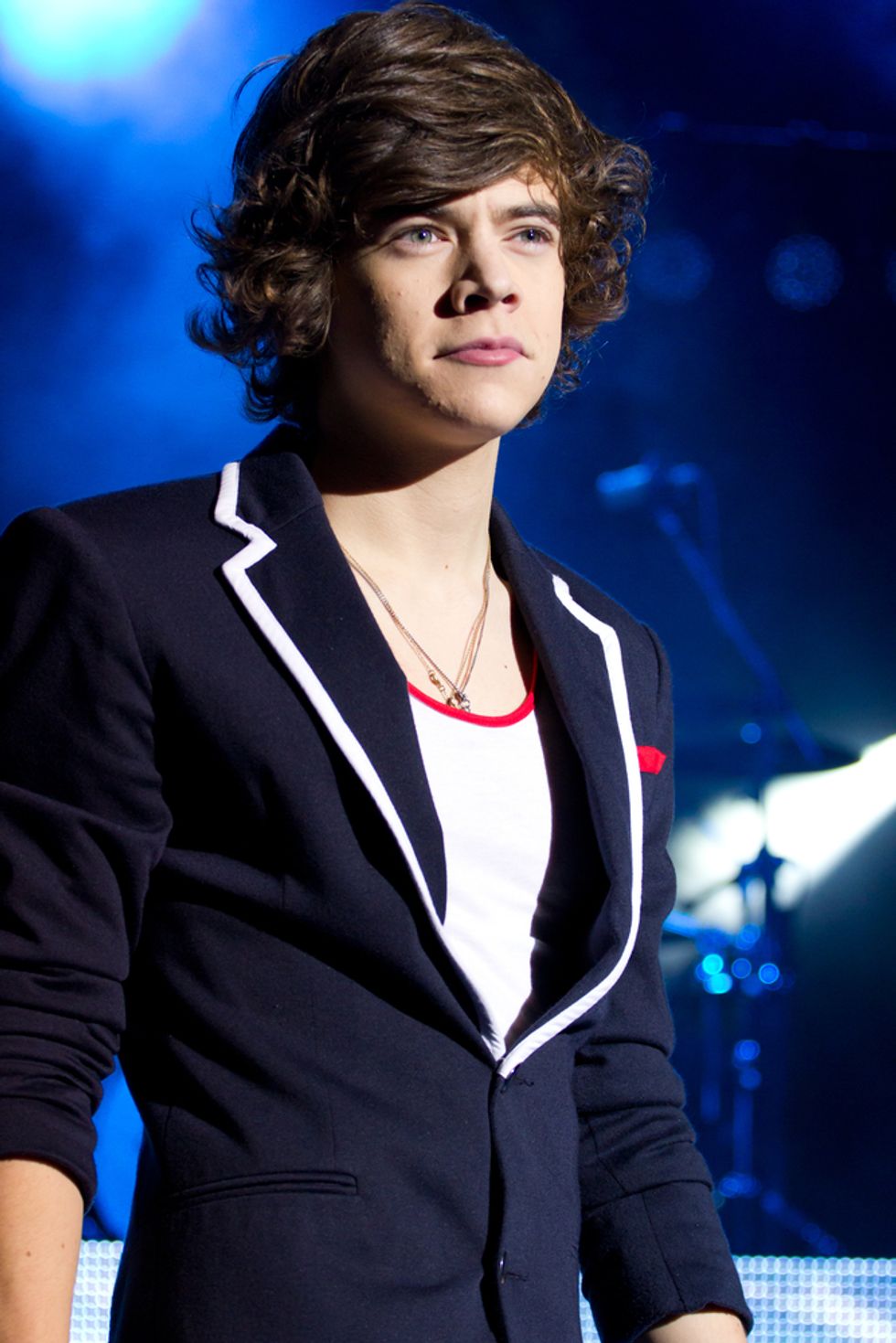 He first found the limelight on UK television talent show,
The X Factor
. Styles auditioned for the show in 2010, when he was just sixteen years of age.
This is where One Direction was formed.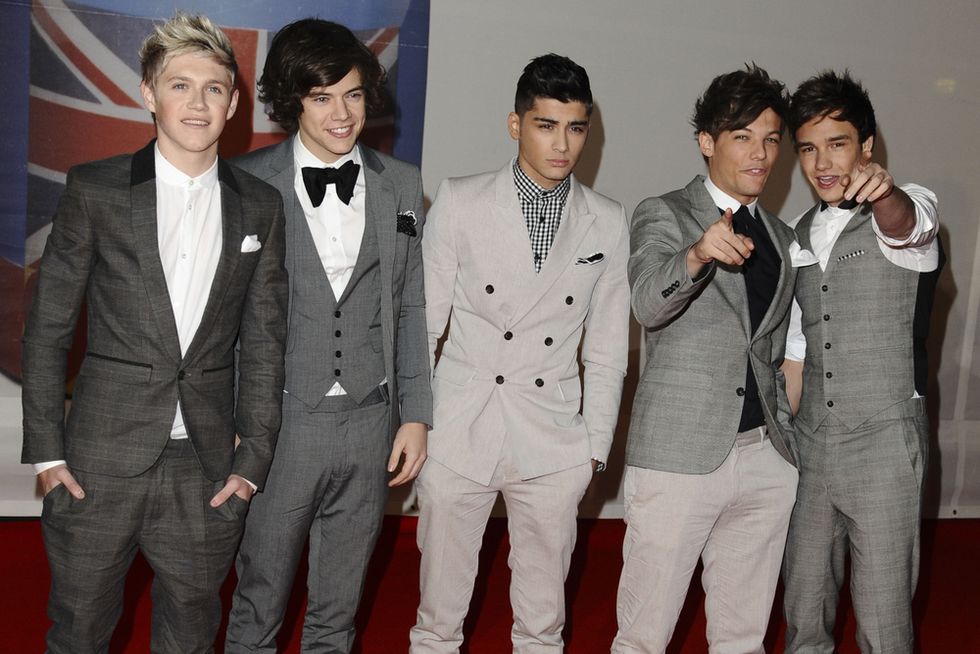 Styles, along with five other contestants who had auditioned as solo artists, were put together as a band by the show's producers. From left to right, we have Niall Horan, Harry Styles, Zayn Malik, Louis Tomlinson and Liam Payne, pictured at the Brit Awards in 2012.
One Direction are one of the most successful bands of all time.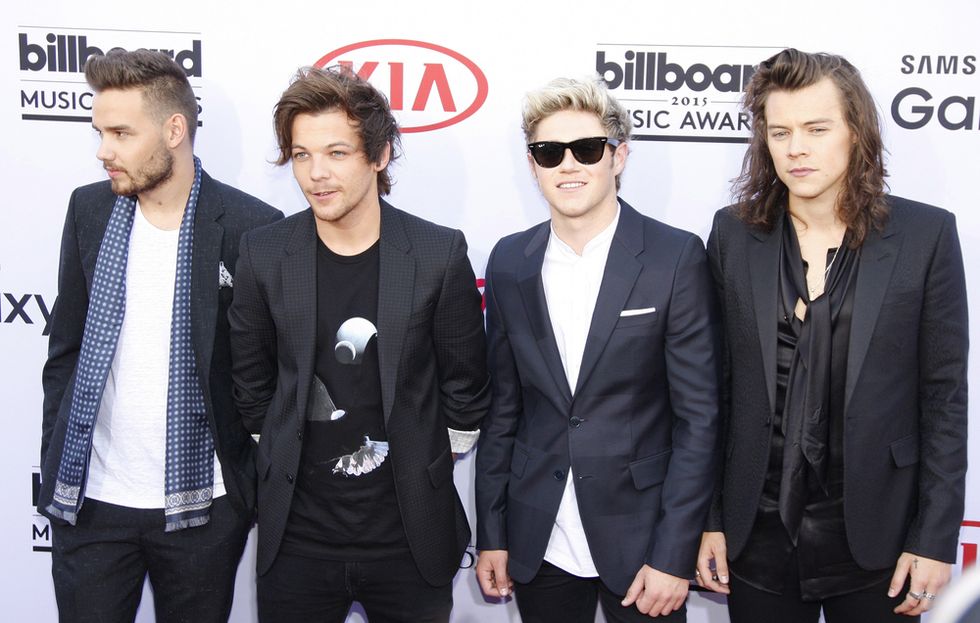 In 2015, Malik left the band, and in 2016 they announced an indefinite hiatus. Fans are still hopeful that this isn't the end for One Direction, though.
The band even made a documentary following their successes.
2013's One Direction: This Is Us was a huge commercial success. It showed the band not only making music, but goofing around on tour, and endeared the public to their charming personalities.
Styles also has a successful solo career.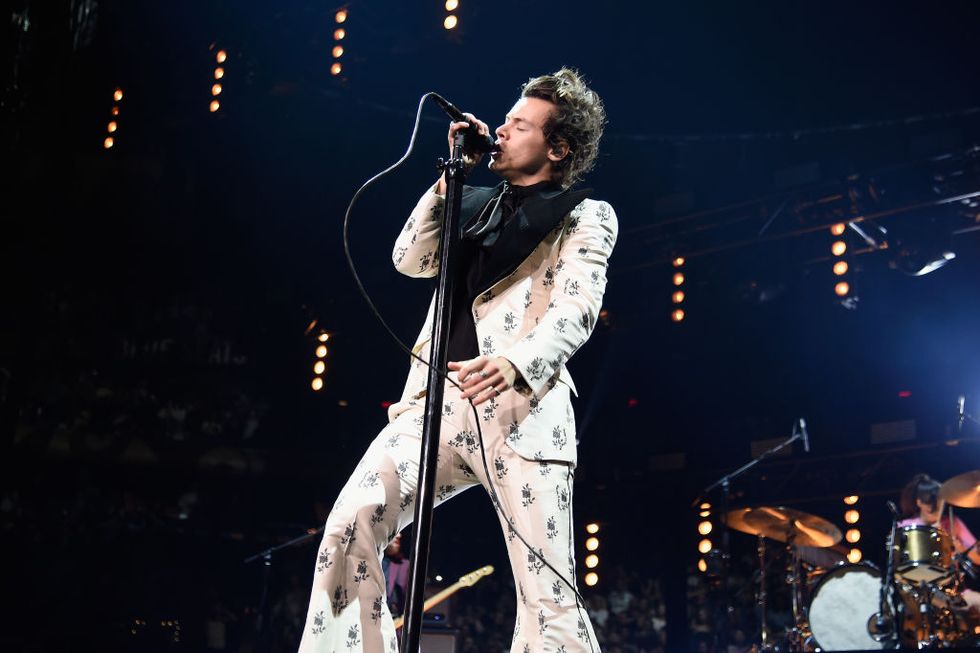 His debut, self-titled album went straight to number one in the UK and the US - and has received a surprising amount of critical acclaim, too.
Styles has branched out into other fields, too.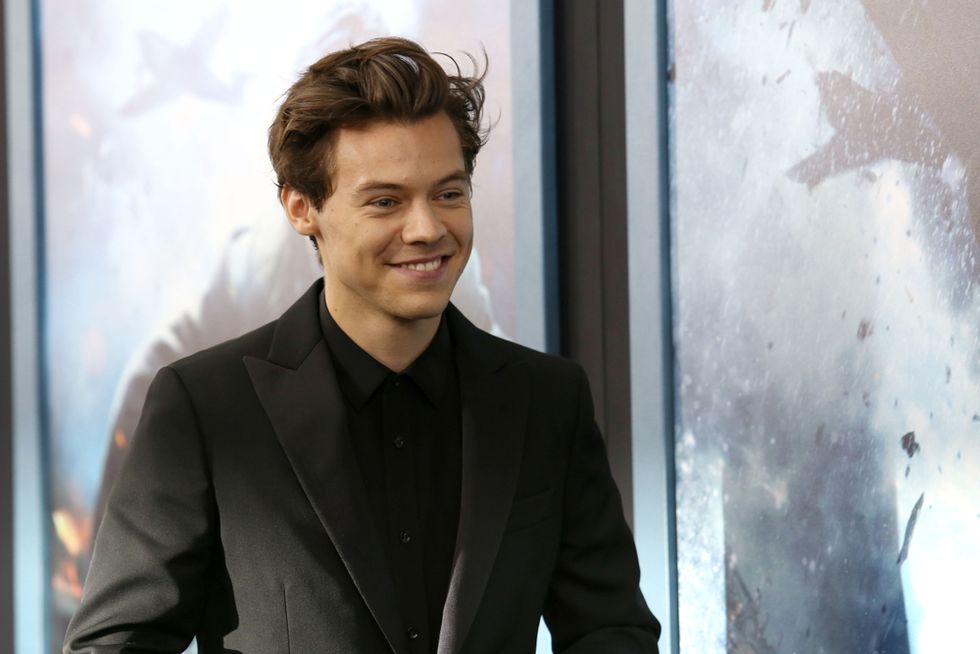 His first movie appearance was in the 2017 war-film, 
Dunkirk, 
directed by Christopher Nolan. Here he is on the red carpet at the premiere.
Another reason for Styles's continued success?
He's basically an internet superstar.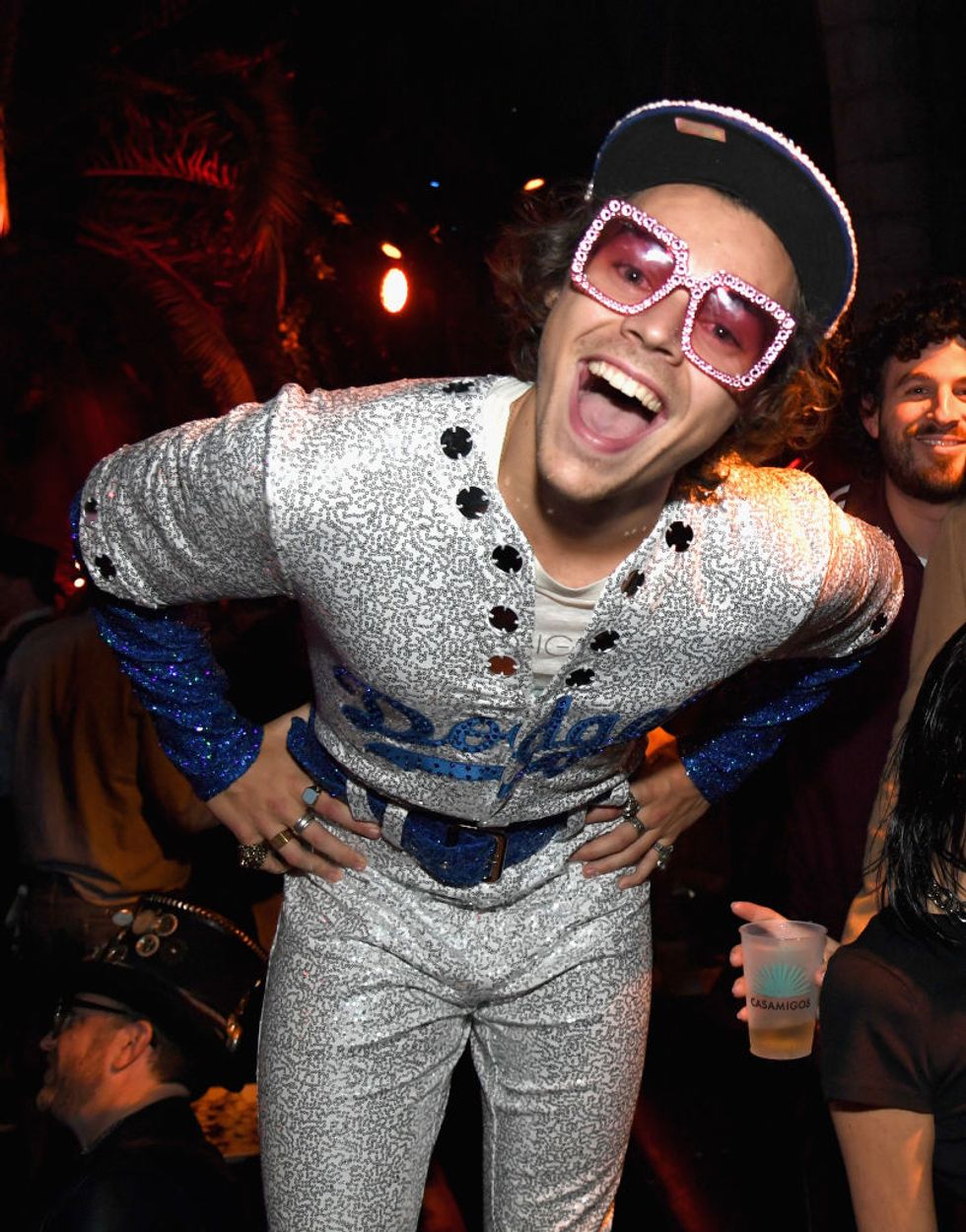 Late last year, this snap of Styles attending the Casamigos Halloween party in LA, dressed as Elton John, went viral.
There's no denying it.
Harry Styles is one of the most famous and most recognisable faces in the world right now. And there are many reasons to love him.
It's safe to say, Styles isn't short of fans.
And those who love him, really love him. Styles inspired the kind of obsessions you rarely see out of teen-hood.
Another thing you'll want to bear in mind for this story?
Styles is well known for his love of body art. In fact, he and his One Direction bandmates were well known for their extensive and ever-growing tattoo collections.
Now to introduce the other major player in our story.
Her music is retro, bluesy, and rock 'n' roll inspired.
In fact, it is, dare we say it... quite good? This single of hers has over 80,000 views on YouTube with just 84 dislikes, at the time of writing.
Here's another of her tracks.
This one is what brings our story together - it's titled Harry, and is essentially a love song written to the man she doesn't know. It features lyrics such as "I want to take a dirty picture, send it to your mind."
The chorus makes Karter's intentions clear.
"Harry," she croons, "I'm gonna make you love me, so put your arms around me." And it seems Karter has a plan to make this dream come true.
She first spoke of her plan on Twitter.
Finally know what I'm getting Harry for his birthday....

— Kelsy Karter (@Kelsy Karter)1547830695.0
Karter claimed she had something special in the works to celebrate Harry's birthday, which is on February 1st.
Let's just say her gift was a little unorthodox.
And it seems she's quite pleased with the results.
mama, look what i made me do https://t.co/P5HdUWtQUK

— Kelsy Karter (@Kelsy Karter)1548574682.0
Karter has shared the pictures on her Twitter and Instagram with the apparent tattoo artist behind the inking, LA-based Roman Lacoste.
The internet has been perturbed by the news.
We try to be as open-minded as possible, but even we think a full face tattoo of a celebrity is a little bit extreme.
Also, in case you'd forgotten, tattoos are permanent.
Face tattoos are pretty much regarded as an all-around no-no, even if you're just taking career prospects into consideration. It's hard to take someone seriously with a drawing on their face.
Karter has shared the special connection she feels with Styles.
Speaking to i-D
, she said, "'What I love about him from a professional standpoint is that he was the poppiest of pop stars, and then he went off on his own and made a classic rock album. For someone like me who wants to live in that world who hasn't been in a boy band, he has opened the door for me. He's introduced the kids to the kind of music I want to make."
She went on, "For that, I'm really grateful."
"I also just want his career. I feel like I'm a female version. I actually moved to America to act, and music became my main thing. Rock 'n' roll is my passion. I really want to work with him. Let's work, Harry. Where you at? Mark my words: I'm getting a song on his album."
It certainly sounds like she has some strong feelings.
There's no word yet on Styles's response to this story - although we suspect he might not be as thrilled as Karter had hoped.
At least, not based on the internet's reaction.
@KelsyKarter @Harry_Styles @RomeoLacoste omgg it doesn't even look like him tho https://t.co/wV8YVB26Rw

— 𝐡𝐚𝐧 (@𝐡𝐚𝐧)1548595052.0
The vast majority of internet responses have been extremely negative. It seems everyone thinks Karter has made a huge mistake.
Others took issue with the image itself.
@KelsyKarter @Harry_Styles @RomeoLacoste 😳😳😳😳😳😱 https://t.co/o0KqJImBsn

— Angela🍀 (@Angela🍀)1548621954.0
We have to agree that the tattoo doesn't look 
exactly 
like the handsome Styles, as the internet was quick to point out.
Some helpful commenters offered advice.
@KelsyKarter @Harry_Styles @RomeoLacoste i heard the fenty concealers are really good

— tina :) (@tina :))1548586899.0
Although this was said in sarcasm, concealing the unfortunate tatt may be something Karter will need to consider in the future.
However, some were unconvinced by the tattoo.
One of the top
comments on the Harry music video
reads, "That awkward moment when the majority of people commenting on this video don't realize this act was a publicity stunt That even more awkward moment when the majority of people commenting don't realize this song is clearly a commentary about obsessive fan girl culture ??‍♂️ which is supported by the fake tattoo ... errr face tattoo of Harry Styles she posted on IG. Y'all getting finessed so hard."
So, what do you think?
Obsessive act of love? Or cleverly executed publicity stunt? Either way, it's certainly got Kelsy Karter's name out there - we just hope Harry is ok with it!