Being a parent can come with its challenges, but there's nothing more special than that parent-child bond.
The internet has had their hearts melted this week after snaps of an adorable photoshoot featuring a single dad and his one-year-old daughter went viral. The pictures are adorable. Keep scrolling to take a look...
There's nothing more rewarding than being a parent.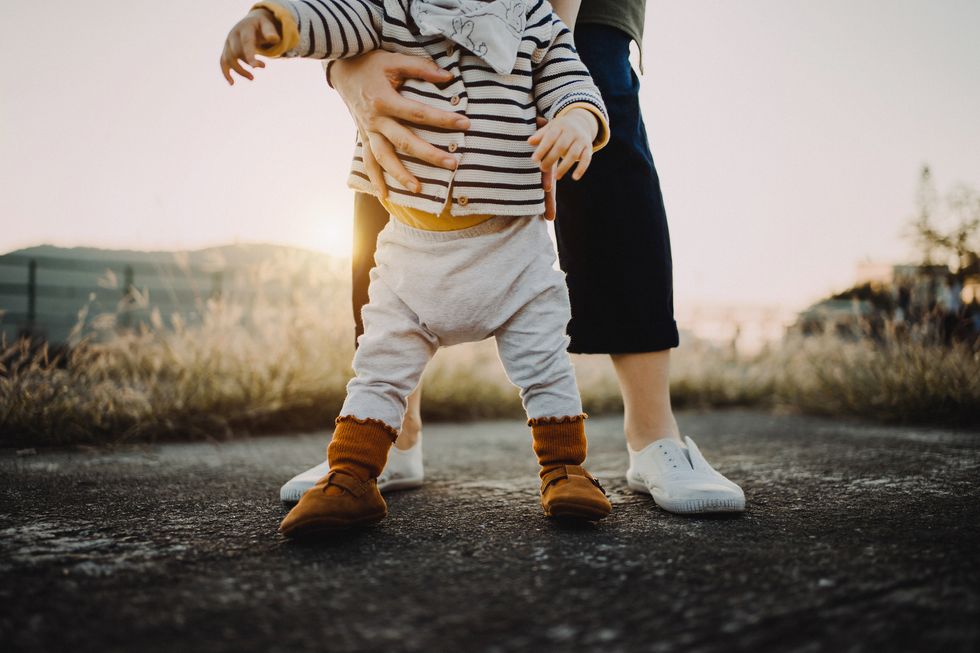 via: Getty Images
Raising a child and sharing that special sort of unconditional love is an experience like no other.
But that's not to say that it's plain sailing.
Anyone who's raised a child will confirm that they don't call it the hardest job in the world for nothing.
And there's another factor which makes the job exponentially harder.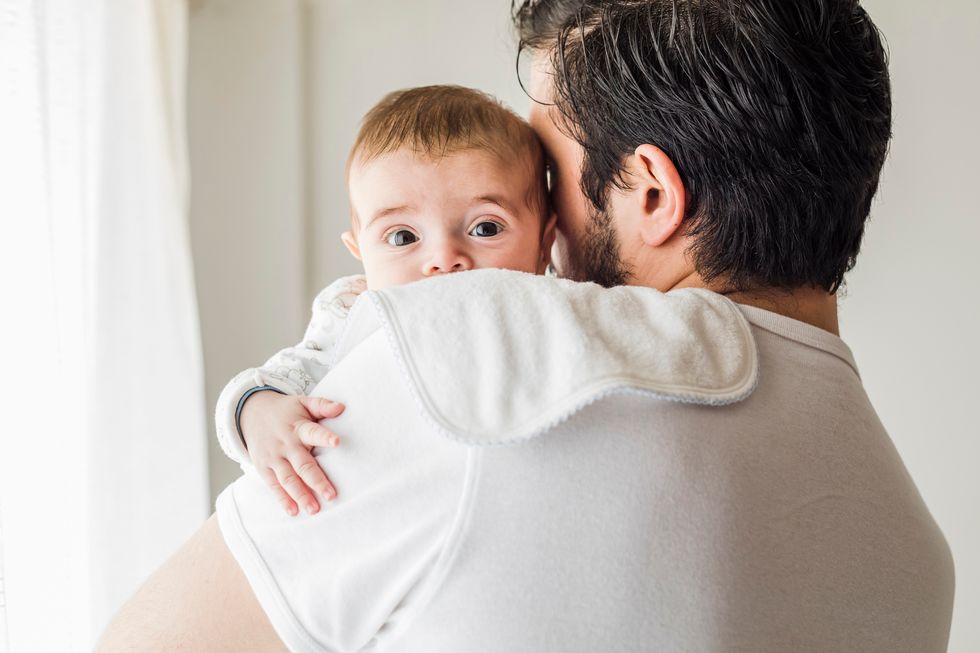 via: Getty Images
Raising a kid as a part of a two-man parenting team is tricky at the best of times – but if you're managing it as a single parent, you definitely deserve some sort of award.
Being a single parent is always tricky.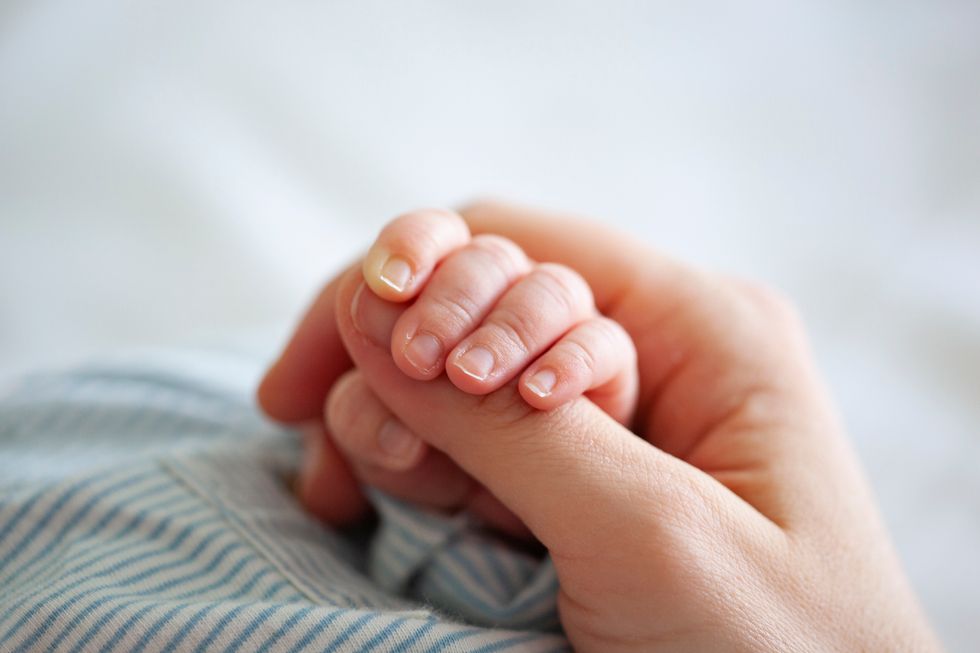 via: Getty Images
Dealing with the challenges of parenting as a one-man team can be even more testing.
One single dad has captured the hearts of the internet...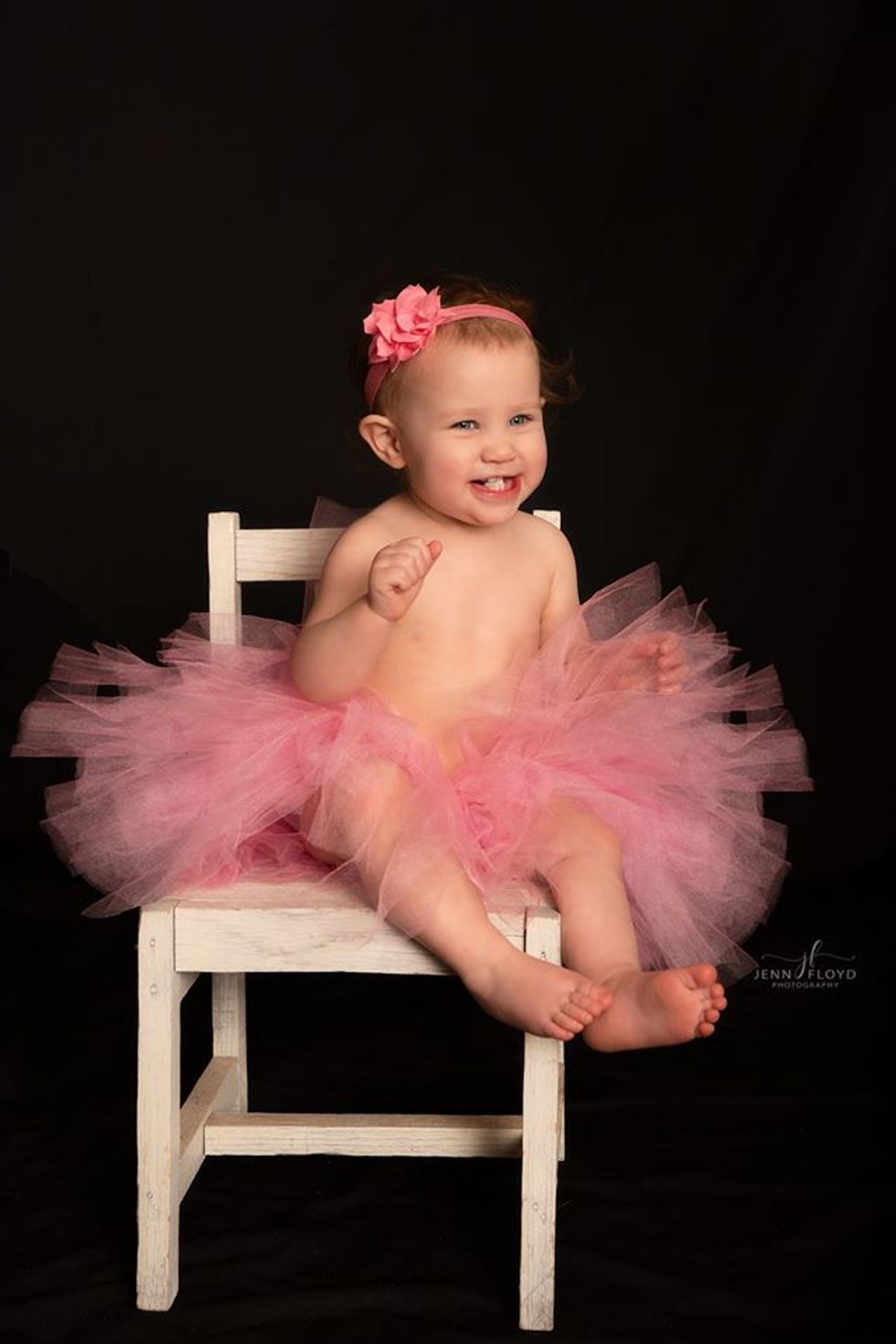 via: Facebook
Casey Fields, from Texas, recently took part in a photoshoot with his one-year-old daughter and the internet is well and truly
gushing
over the pair.
Being a dad doesn't stop self-confessed "manly-man" Casey from doing stereotypical "girly" things with his daughter...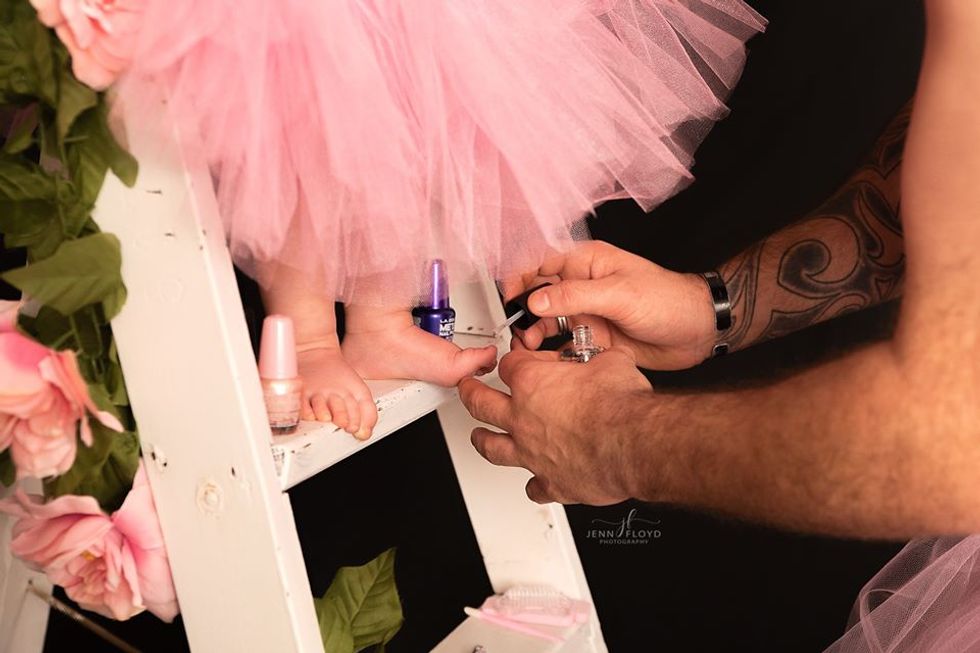 via: Facebook
And if that means posing in a matching tutu for the camera then so be it!
The heart-melting snaps from the shoot have gone viral online...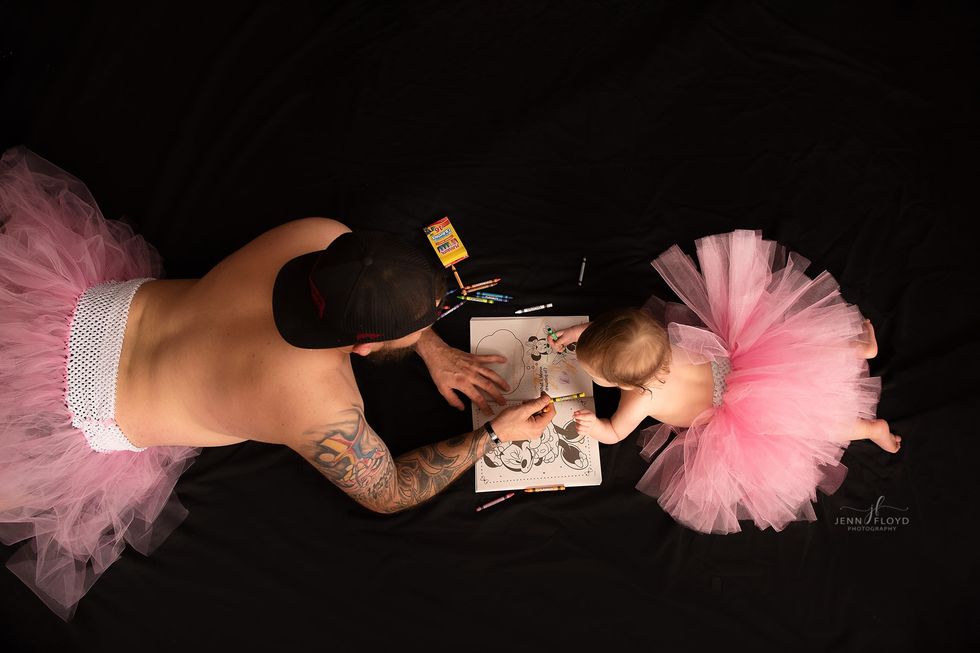 via: Facebook
And it's not hard to see why. Keep scrolling to take a look...
During the shoot, which took place on January 18, Casey and Lyla take part in an array of activities together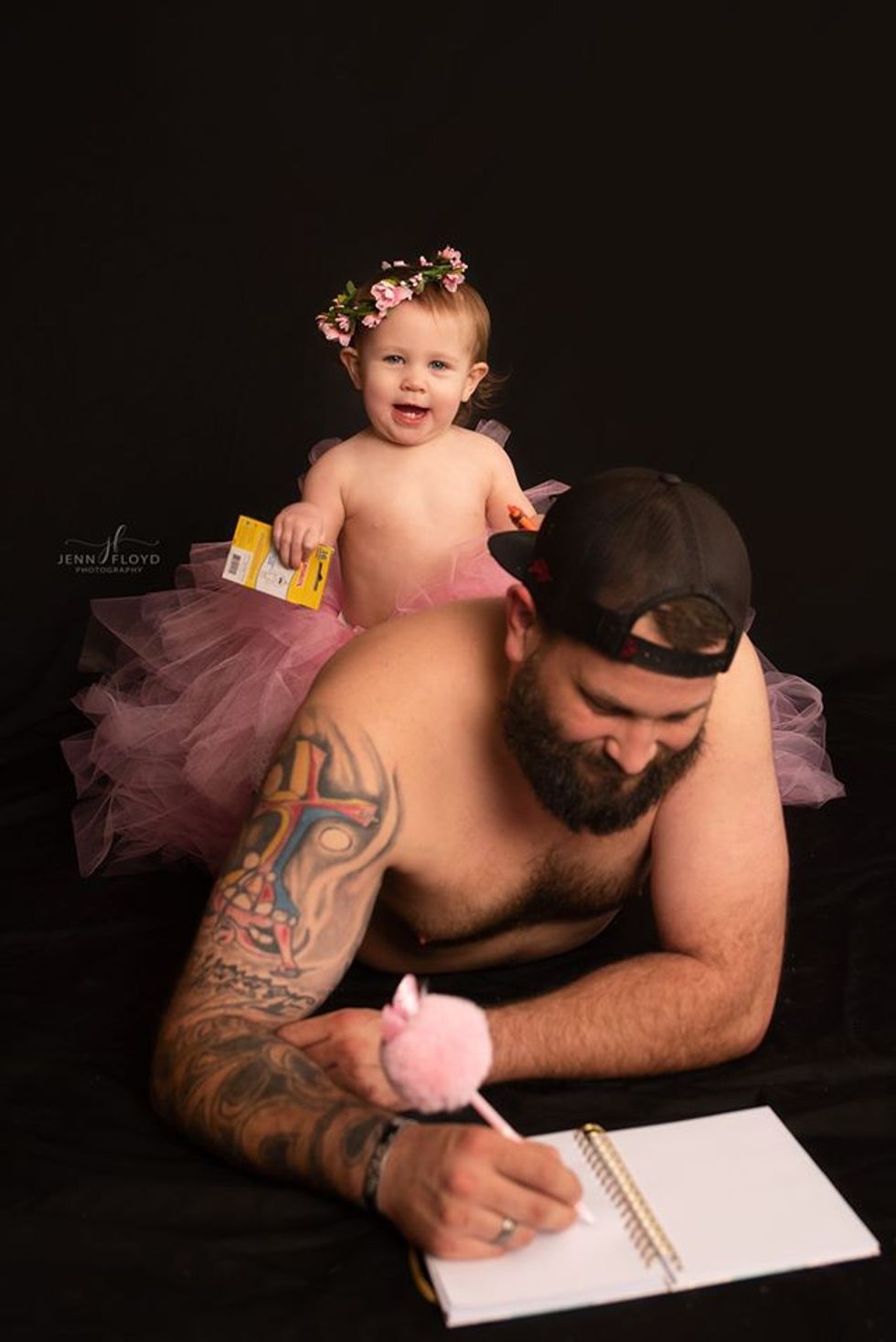 via: Facebook
From coloring to nail painting, nothing was off-limits for this adorable father-daughter duo.
The shoot came about when photographer, Jenn Floyd, put out a model call on Facebook.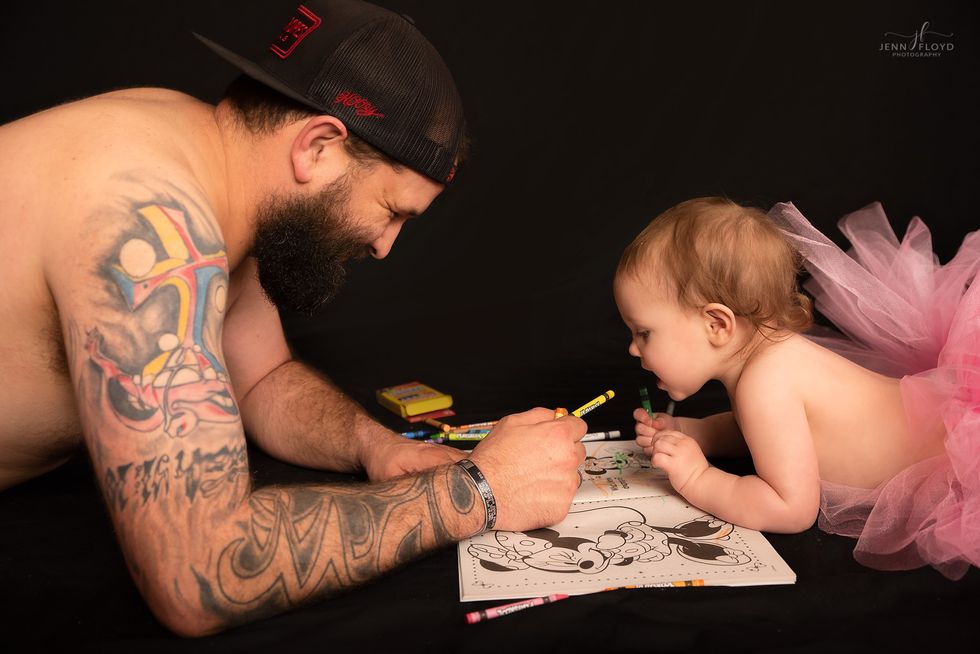 via: Facebook
After a friend tagged him in the post, Casey put himself forward. "I was like, what the heck, I'll do it. I had never met Jenn before until the day of the shoot," Casey told
Business Insider.
Granted, this wasn't really Casey's scene...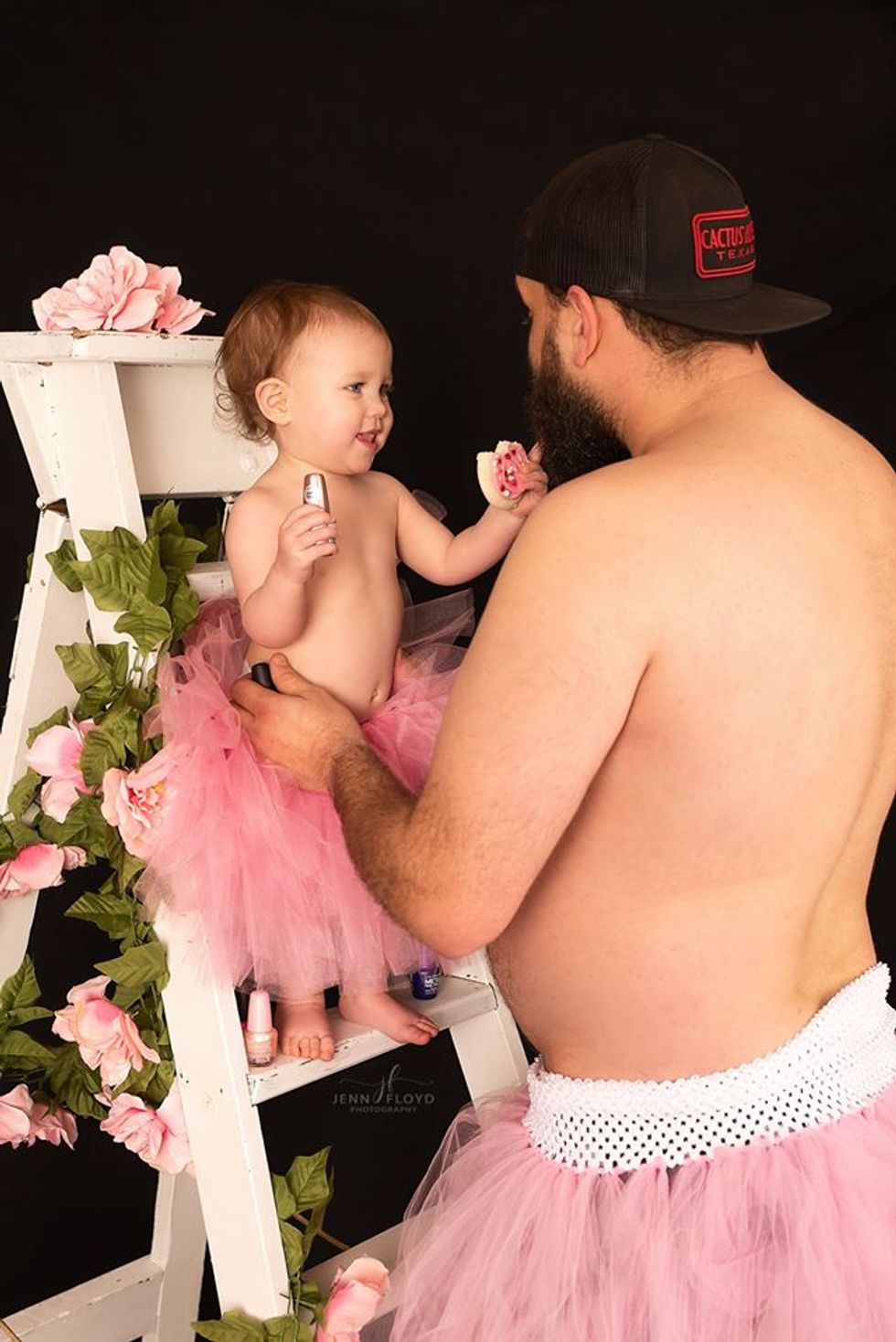 via: Facebook
But there's nothing he wouldn't do for his daughter.
Casey explained he was quite nervous when Jenn asked him to wear the tutu...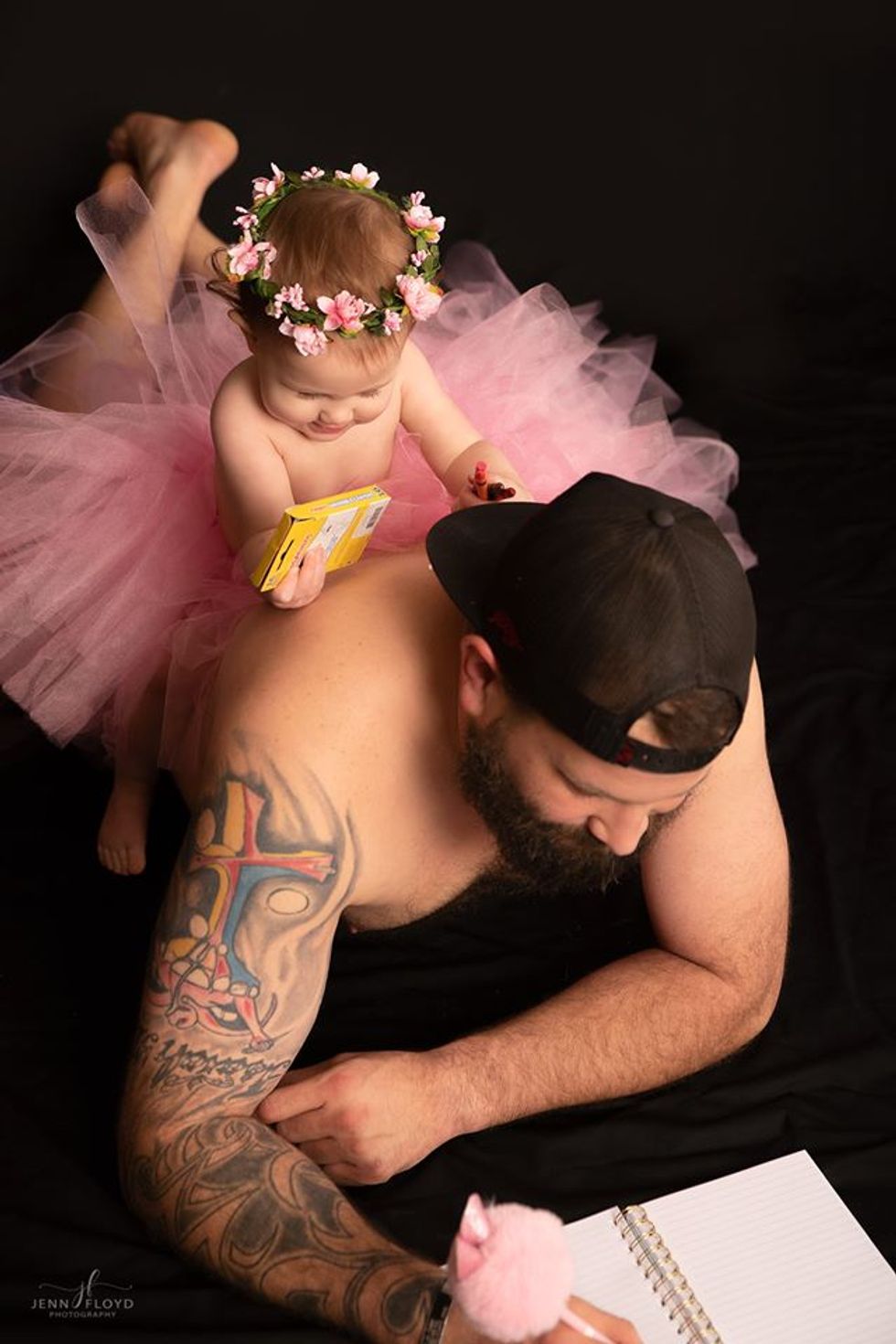 via: Facebook
"I've never worn a tutu or done anything like that before – I was definitely willing to do it for Lyla, though."
Jenn wanted to capture the natural loving relationship between the pair.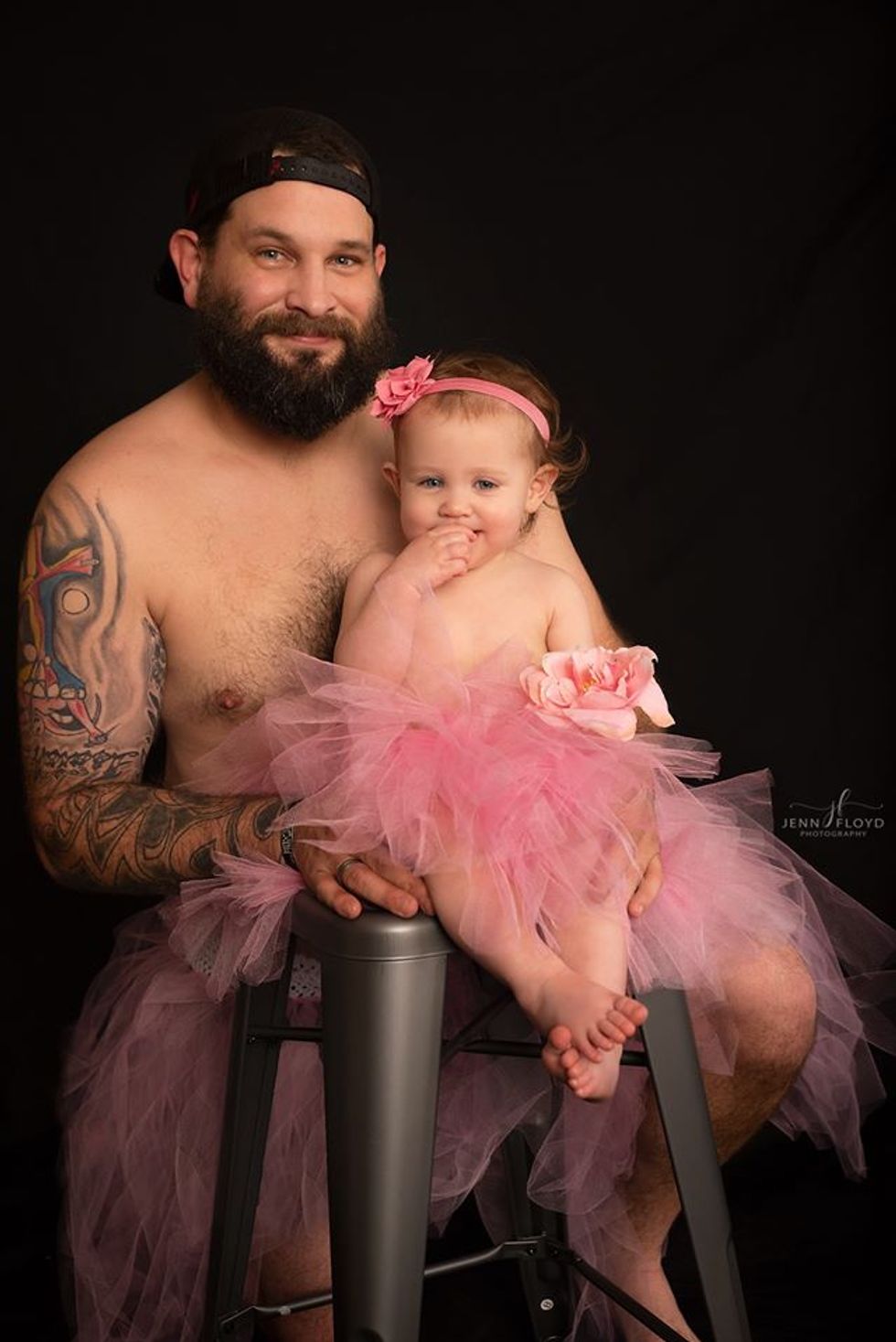 via: Facebook
"I simply wanted to do something that allowed them to interact and show the natural, loving relationship the two of them share," she said. "Lyla was so sweet and just loved on her daddy, ran around, and laughed."
It didn't take Casey long to embrace his new outfit...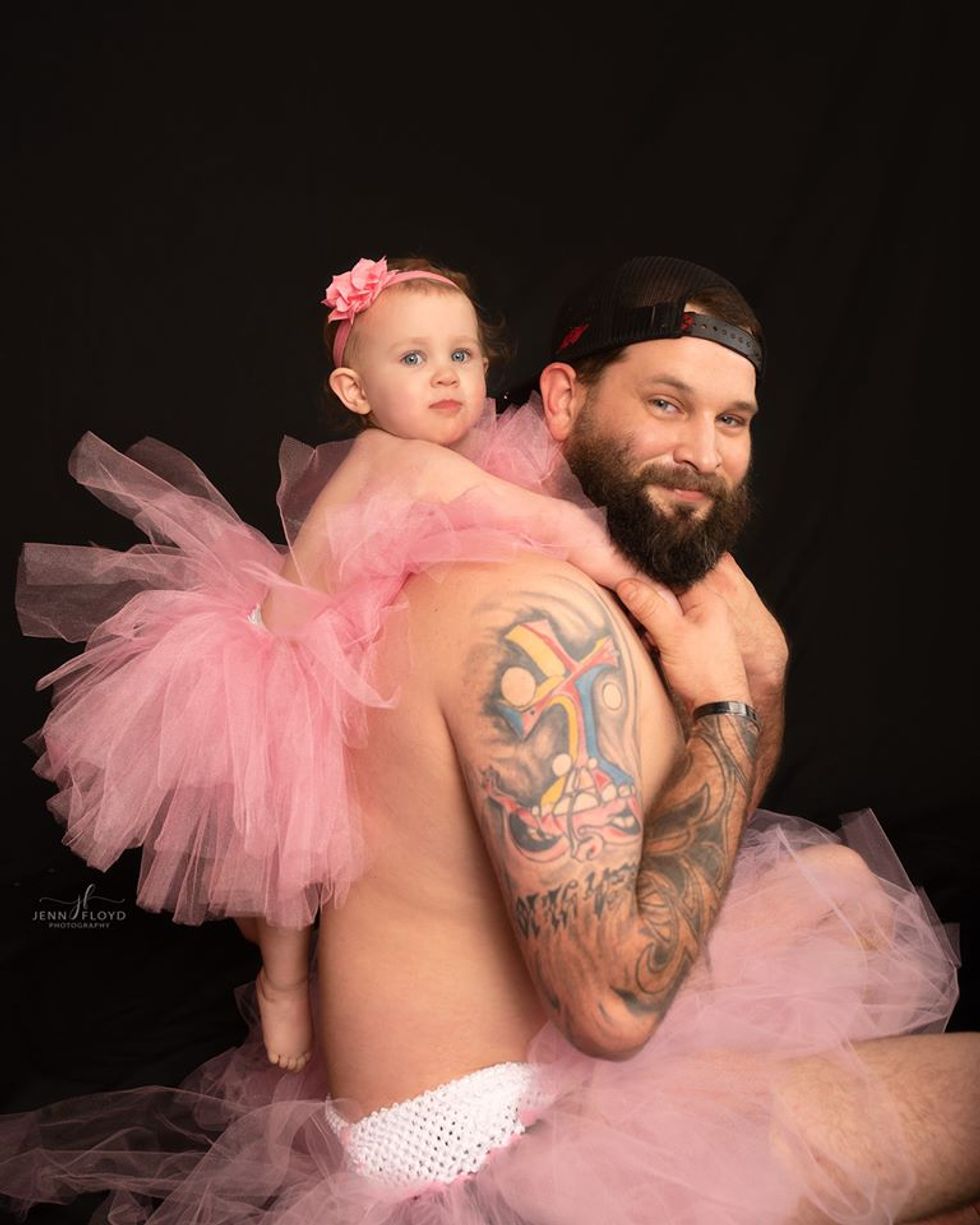 via: Facebook
"I just put on a tutu and started interacting with Lyla and kind of forgot I was wearing it at all," he said.
Lyla means to world to Casey.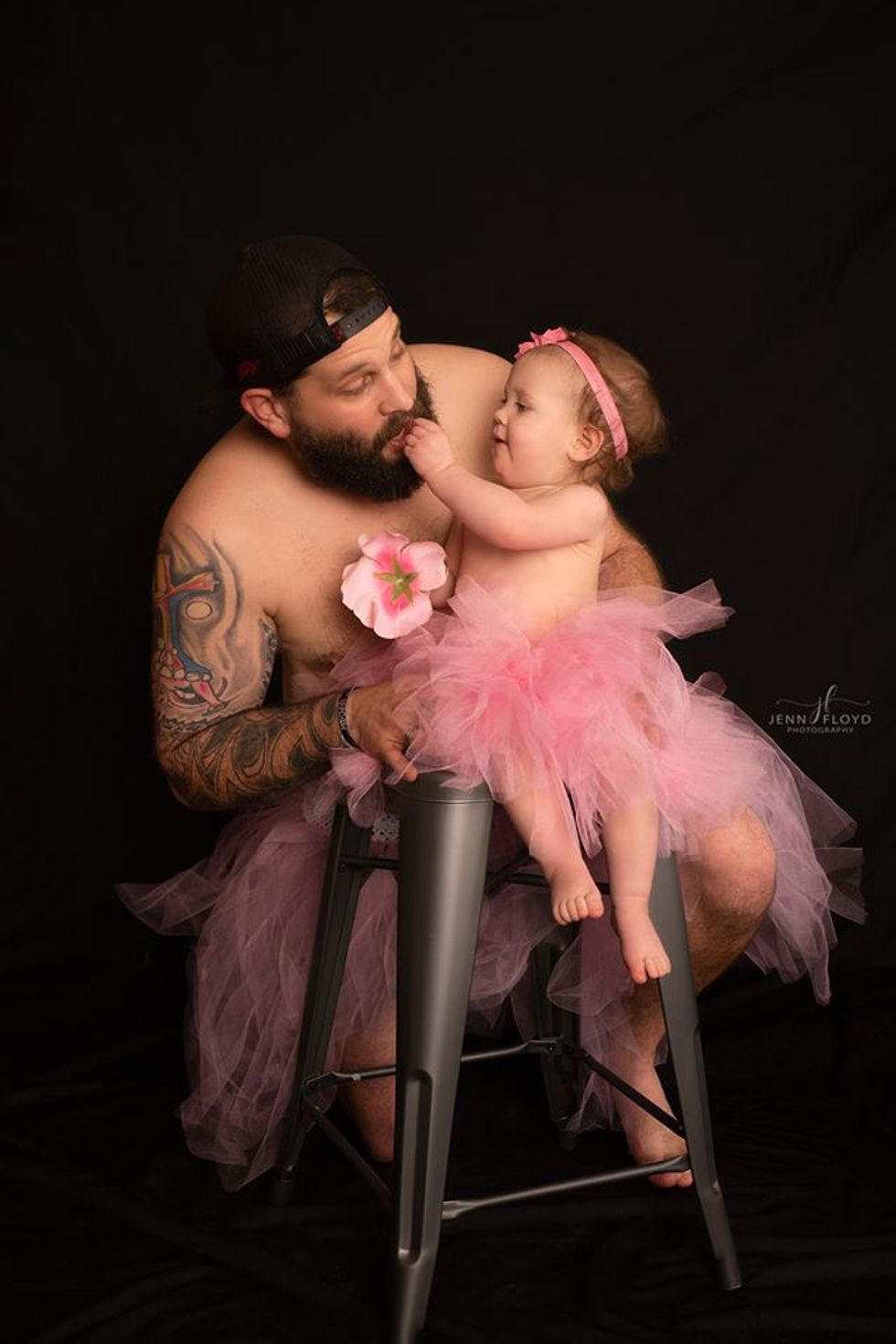 via: Facebook
"She is my world, she was just having a blast like normal. I consider myself a 'manly' man, but with her I lose all that and just be her dad."
And he says this snap is his favorite from the shoot.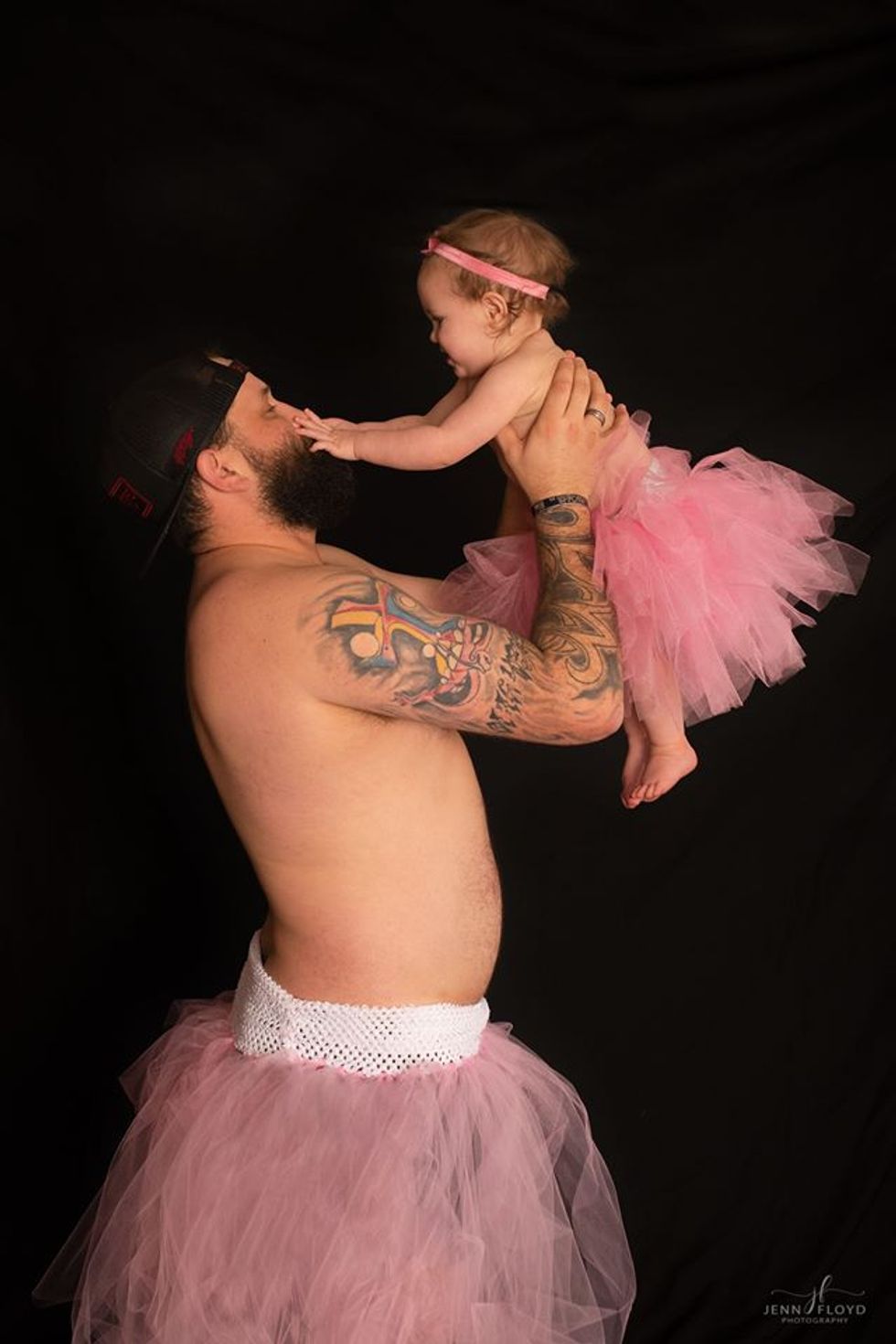 via: Facebook
"My favorite one is of me holding her in the air and she's grabbing my face," he said. "That's kind of our thing – she loves my beard." We're not crying, you're crying. Fancy having your heart melted all over again? Well, keep scrolling to learn about a single dad who has been hailed a "hero" after adopting 5 siblings...