Once in a while, something happens on the internet that helps to remind us all that the world isn't such a trash place. In a climate wherein it seems like nearly every news story is about political corruption, prejudice, hatred, death, and the imminent apocalypse, it's important that we don't get too down in the dumps. And one such story has got everyone on the internet crying happy tears this week.
The Thai celebration of Mother's Day happened on August 12th. But one pair of brothers were dreading the event because their mother couldn't attend. But their single dad came up with an innovative solution - and warmed everyone's heart in the process.
There's nothing more rewarding than being a parent.
Raising a child and sharing that special sort of unconditional love is an experience like no other.
But that's not to say that it's plain sailing.
Anyone who's raised a toddler will confirm that they don't call it the hardest job in the world for nothing.
And there's another factor which makes the job exponentially harder.
Raising a kid as a part of a two-man parenting team is tricky at the best of times - but if you're managing it as a single parent, you definitely deserve some sort of award.
Being a single parent is always tricky.
But there are certain days of the year wherein things get even harder. Holidays are always a difficult time - particularly parent-focused ones like Mother's and Father's days.
But one single dad came up with an innovative solution.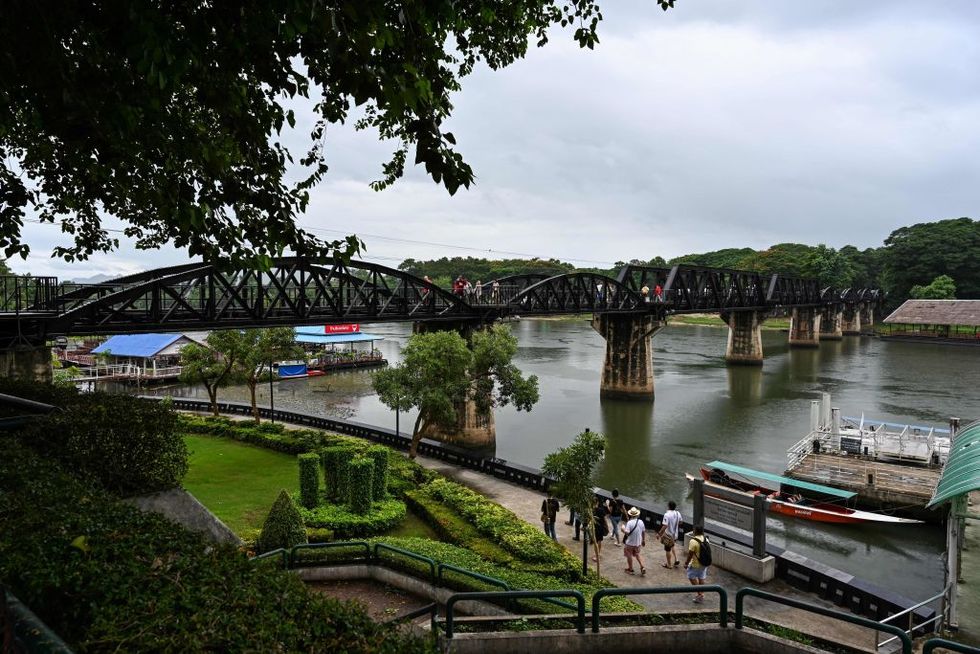 Our story takes place in Kanchanaburi, a town in the west of Thailand. It's most famous for its railway line, which crosses over the Kwai Yai River.
This is single father, Chatchai "Sam" Panuthai.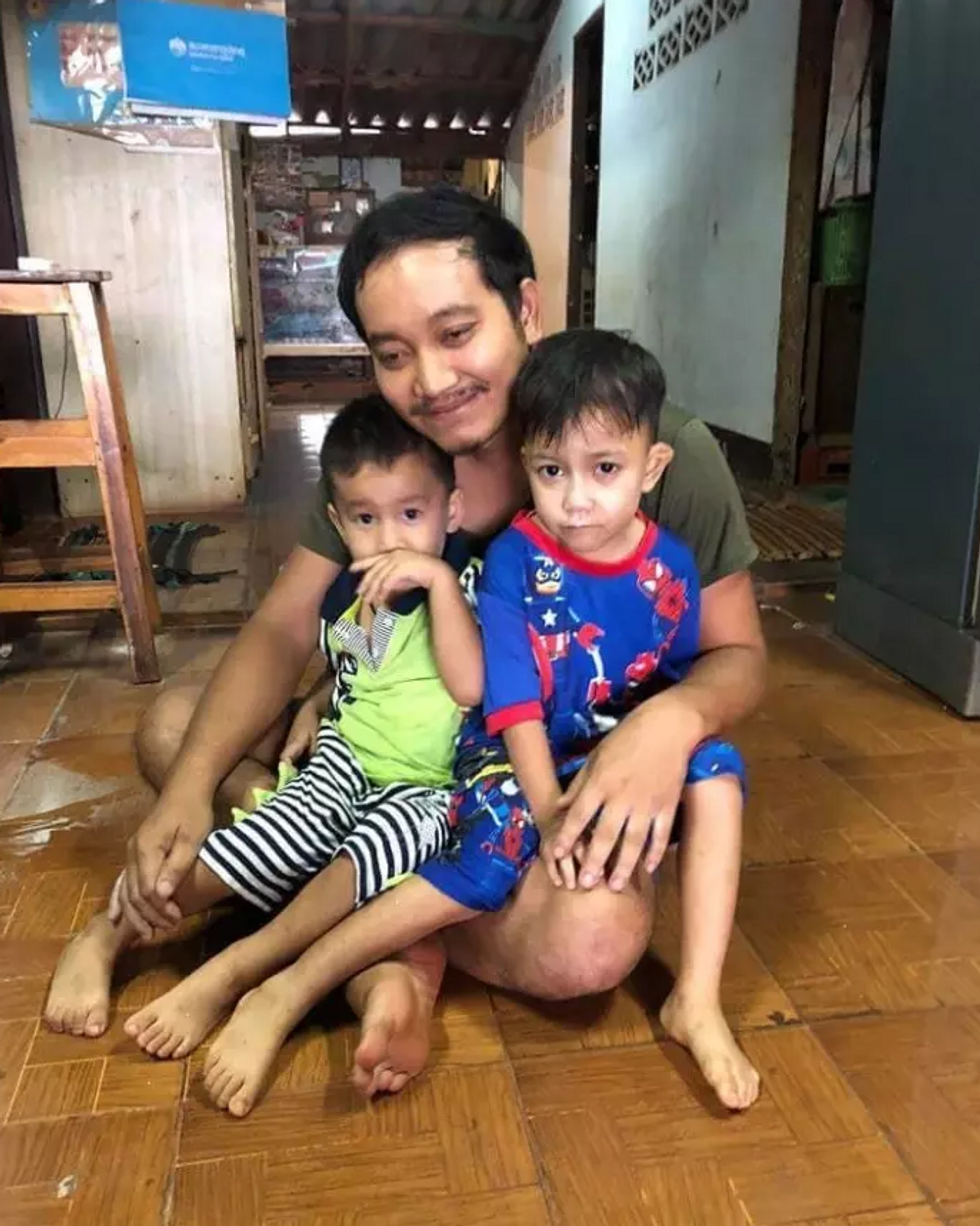 He single-handedly raises his two sons,
3-year-old Imsome and 5-year-old Ozone. But aside from the usual tasks of parenting, Sam went above and beyond on one particular front.
In Thai culture, Mother's Day is very important.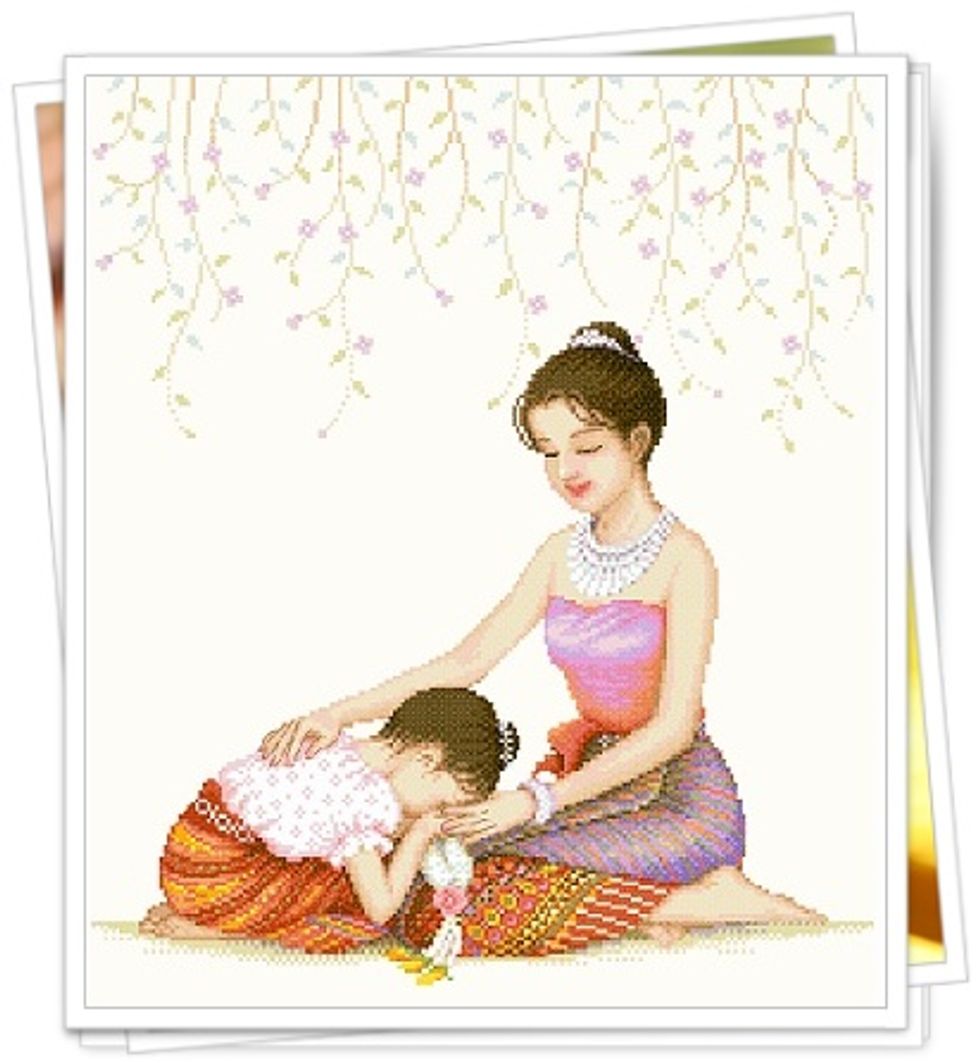 The day falls towards the end of the summer, on August 12th. During celebrations for it, a child's school will usually hold a ceremony, wherein the child knees at their mom's feet and thanks them for everything that they do.
Sam was concerned about this.
He knew that
Imsome and Ozone were going to have to watch their peers enjoying cute interactions with their mothers and didn't want them feeling left out. So he came up with a clever idea.
Sam's solution?
He decided that he would take on the role of the mother. And one of the most important parts of getting into character? Getting the right costume, of course.
Yep, that's right.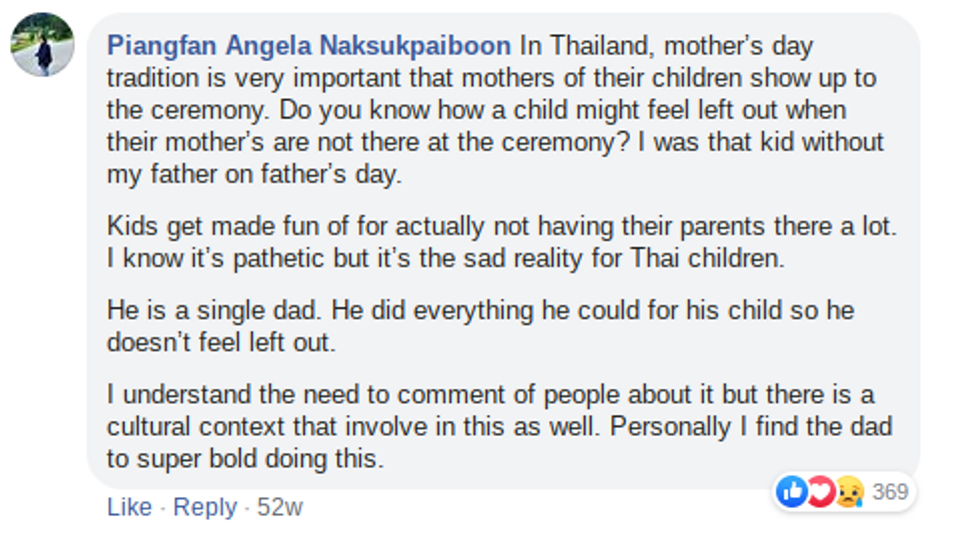 Sam showed up to his kids' school wearing a dress - and the people of the internet
couldn't 
get enough of it.
Others made this point.

Sam didn't just do something hugely valuable to his kids' lives by rocking up to school in a dress - he also looked damn good doing it!
Here he is posing with his kids.
According to Facebook, Sam is divorced from his children's mom, and she now lives in Europe.
Both Sam's sons were able to perform the traditional ceremony.
The images and video (scroll down) were taken by Sam's friend,
Kornpat Ae Sukhom, who shared it on Facebook for the world to see.
The pictures really struck a chord with people online.
Ae Sukhom's post earned over six million views, and tens of thousands of likes. It seems like everyone in the world is on the lookout for some good news!
Here's the (adorable) video.
"Everyone enjoyed it and all laughed and took photos with him," Ae Sukhom said. "His two sons weren't quite sure what was going on and why Dad was wearing a dress."
Want more heartwarming dad content? Keep scrolling.