The internet is pretty much obsessed with dogs - and with good reason. Canine cuties seem to be amongst the purest aspects of modern life. But that makes it all the more tragic when one is treated as anything less than the angel they are.
But there's one pup who has been stealing the spotlight this week. A rescue pup has been putting on his best smile in a bid to find his forever home and the internet truly can't handle the cuteness.
Keep scrolling to find out more and to watch him in action...
Is there anything better than a dog?
They are truly man's best pals.
entire sofa, many of us couldn't live without our furry friends.
Once you become a dog-parent, there's no going back...
In an age where the internet is so divided, there's one thing we can all agree on...
Sadly, so many pooches are lost, abandoned or dumped - being left to fend for themselves.
is some light at end of the tunnel for many of these doggos - who end up getting rescued and eventually adopted into new families.
Many animal shelters are simply overflowing...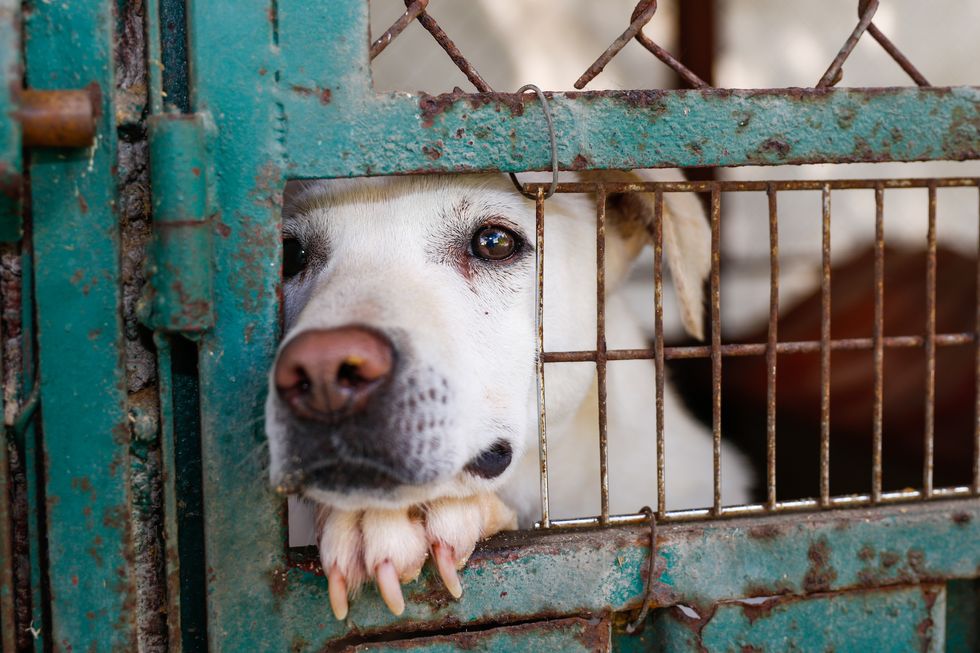 via: Getty Images
And, according to statistics from the
Humane Society
, 6 to 8 million cats and dogs enter shelters here in the U.S. each year.
But these animal shelters aren't always the safest places for these animals.
via: Getty Images
Millions of these animals are euthanized every year due to the lack of space and people interested in adopting.
It's a devastating reality of animal homelessness.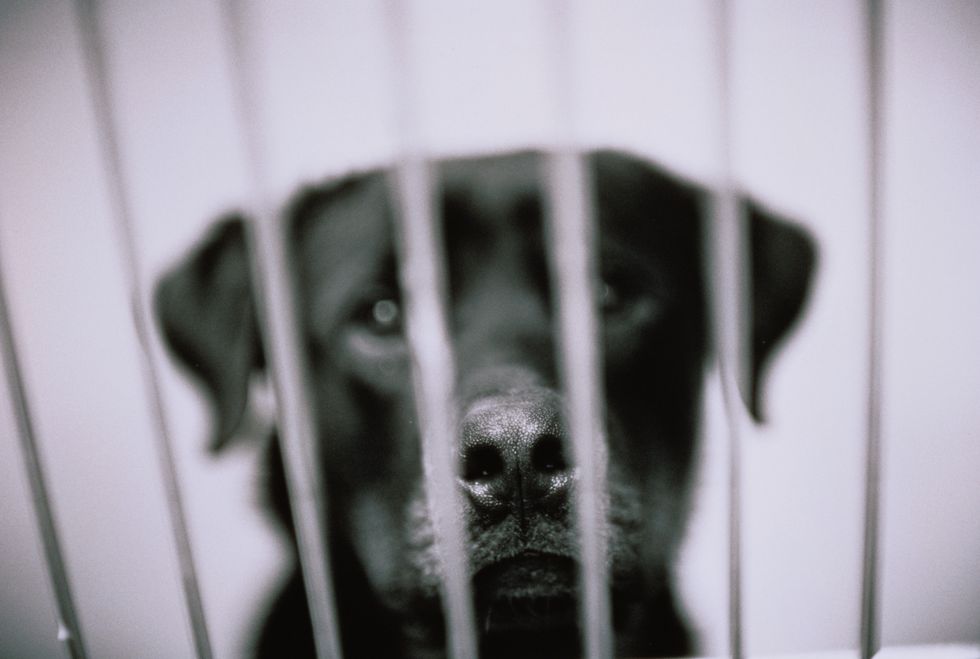 via: Getty Images
And statistics show that, out of the 3 million cats and dogs euthanized in shelters every year, around 2.4 million are actually healthy, and would have been fit for adoption with a new owner.
One shelter dog has been stealing the spotlight this week...
Why? For his infectious smile. Keep scrolling to take a look...
Meet Berreaux, the lovable black labrador pup.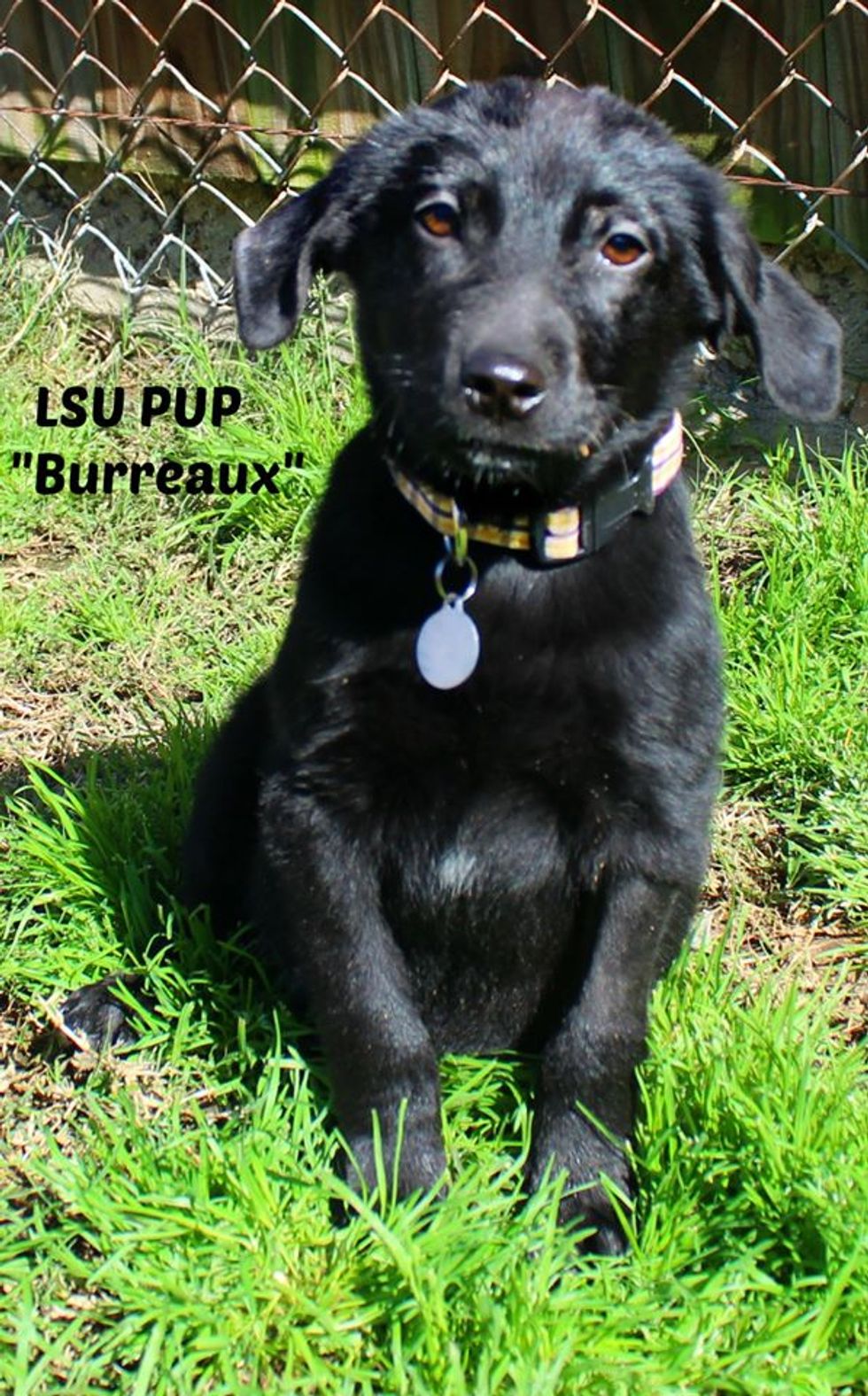 via: Facebook
This adorable pooch was taken into a shelter alongside 2 other doggos, Joe and O, by the Humane Society of Northwest Louisiana when he was just 8 weeks old.
The Humane Society's director, Courtney Wingate, spotted the pups at a local animal control centre.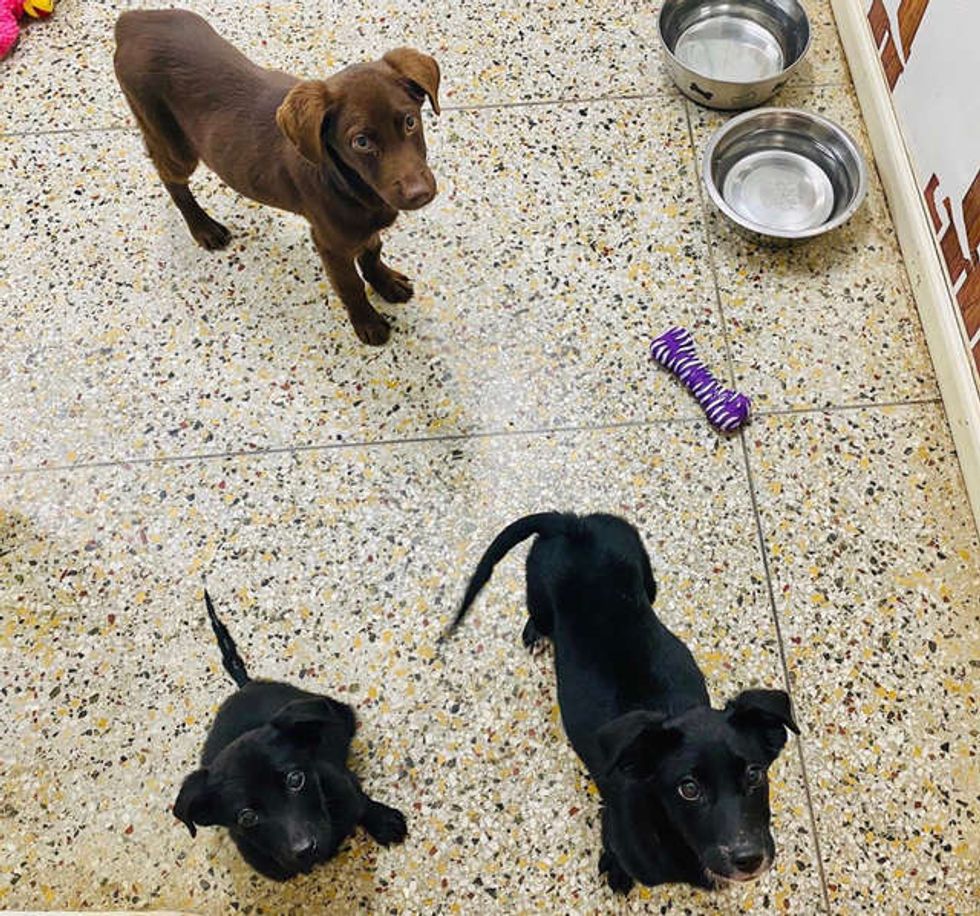 via: Facebook
And she knew there was no way she could leave them behind.
But Berreaux really stood out from the crowd...
Because he started grinning and flashing his teeth - appearing to don a wide, infectious smile.
Berreaux had a bit of a rough start after being rescued, however.
He heartbreakingly fell ill after being rescued, but the Humane Society rushed him to the animal hospital where he luckily made a full recovery.
And once he was back in the shelter...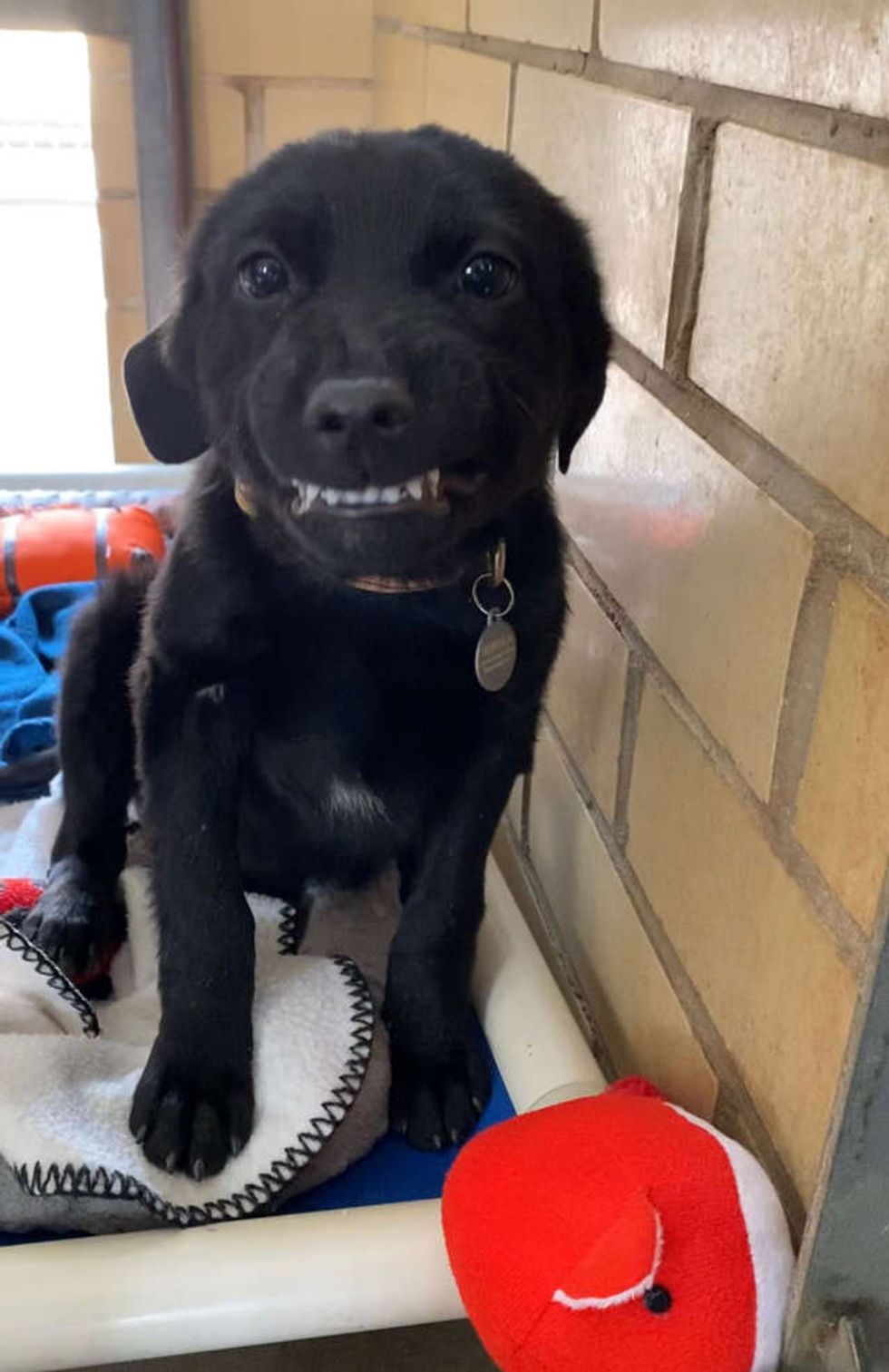 via: Facebook
Staff began to notice that the pup would flash his smile to passers-by. "It's whenever you're talking real sweet to him … he gets this smile like he wants something. [It's] like he's telling you, 'Come pet me, come love me'," volunteer Sarrah Walton told
the Dodo
.
So staff decided tp capture a video of Berreaux and his trademark smile.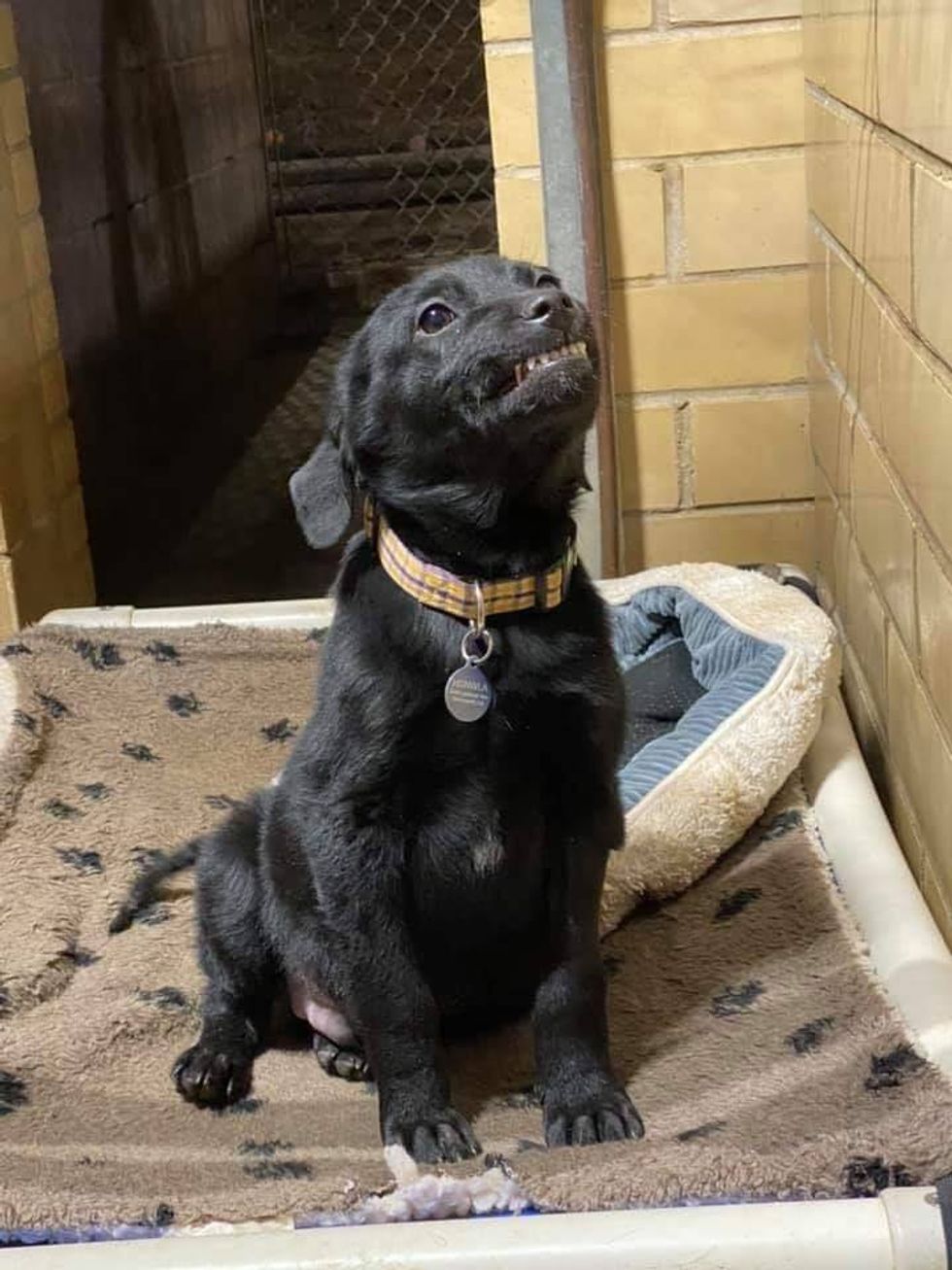 via: Facebook
"[W]e were thinking, 'Burreaux wants a home so bad that he's always smiling, trying to cute it up'. So we took that video" Keep scrolling to watch.
The adorable clip has since gone viral.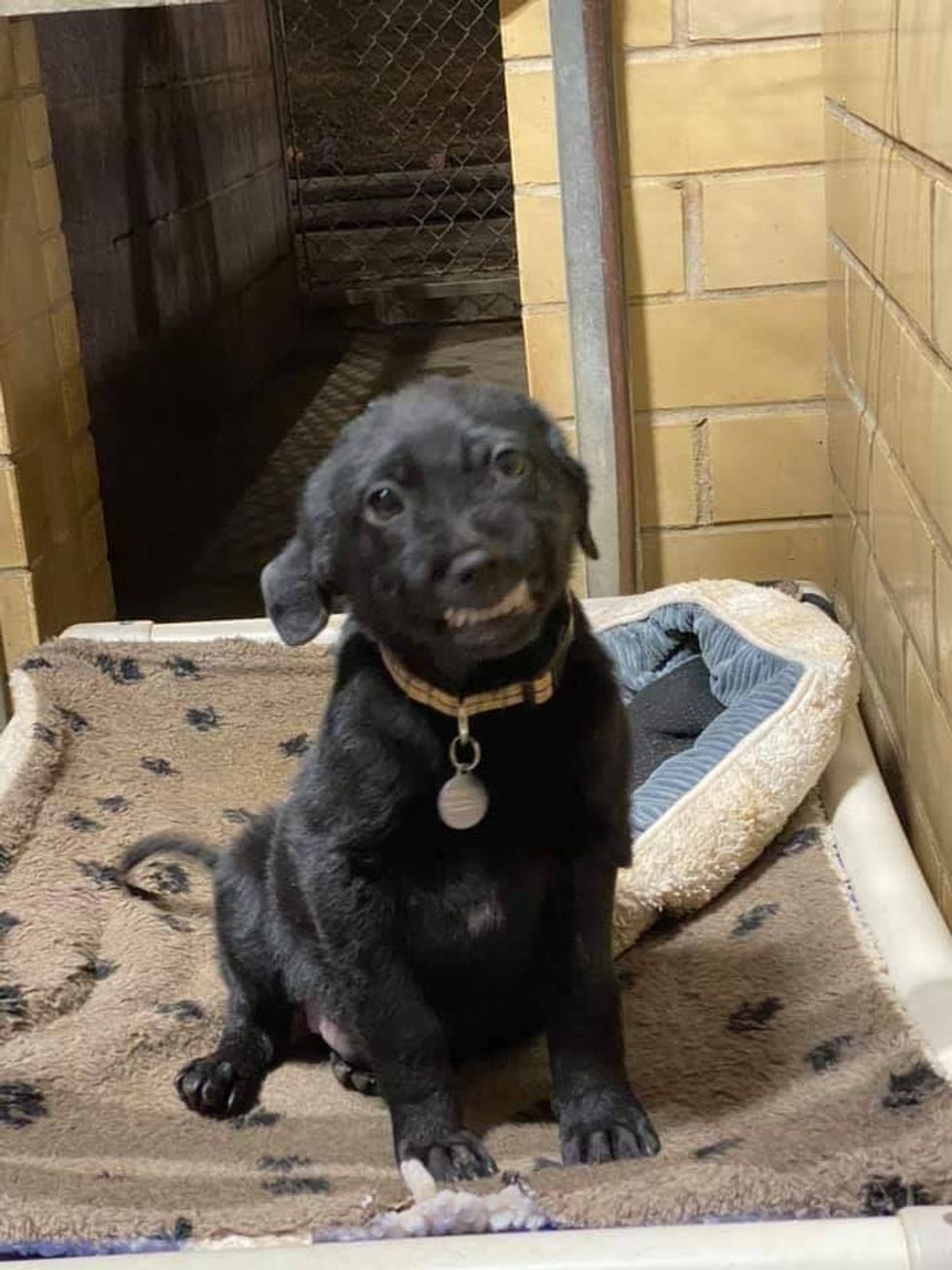 via: Facebook
And has been viewed 194,000 times on Facebook.
But, sadly...
Burreaux is still yet to find his forever home. But, hopefully, it won't be too long before his flashing his smile at his new owners. Want more adorable pup content? Keep scrolling.