Daniel Hernandez, or Tekashi 6ix9ine as we more commonly know him, has completed his first day on the stand in federal court for gang-related crimes. In January, the twenty-two-year-old rapper pleaded guilty to charges involving racketeering, illegal firearms possession, and aiding in attempted murder as part of the violent Trey Nine gang.
But Hernandez, who is facing at least forty years behind bars, has seemingly been quick to ditch his hardened gang persona by cooperating with federal authorities for their investigation into other members of the organization. And now, he has testified against his old gang members and even identified individuals by pointing them out in a packed courtroom.
After he snitched on his former gang members, Twitter has officially declared Martha Stewart as having more street cred than the rapper as she also found herself serving time in jail - taking a slightly different approach to the famed rapper.
Keep scrolling to read the full story that resulted in a visibly terrified Hernandez buckling under the pressure, and why beloved TV star, Martha Stewart has heaps more street cred just as Snoop Dogg proved...
The rapid rise and sudden fall of Tekashi 6ix9ine.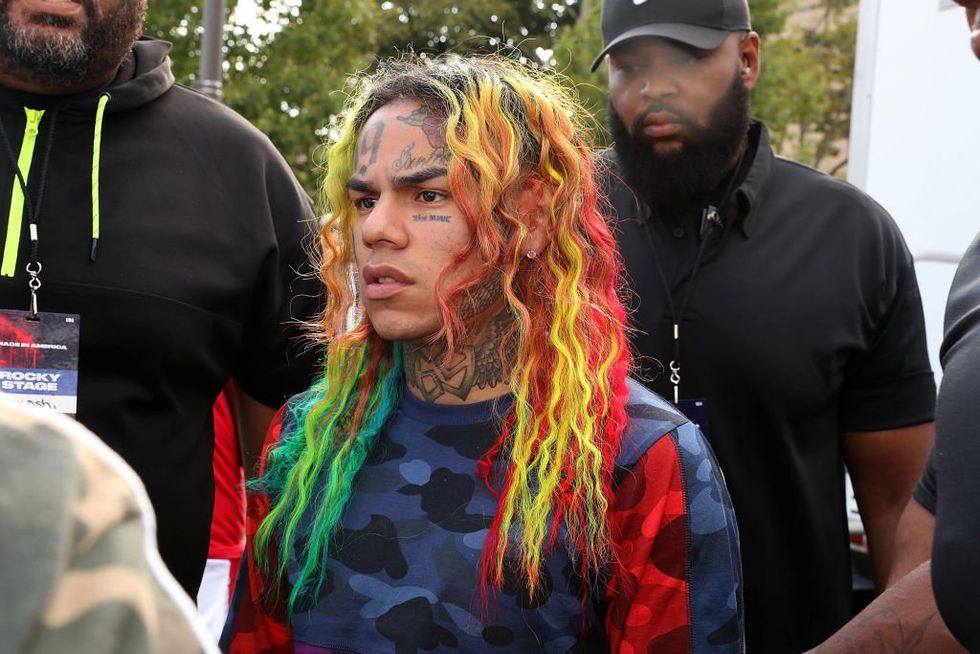 Tekashi 6ix9ine has made one hell of a name for himself... But for all the wrong reasons. He developed a unique persona as a hardcore rapper in 2017 and became well known for his excessively tattooed face and rainbow-dyed hair.
Despite having a rocky start to life...
The rapper has consistently been in and out of trouble with the law.
He was first arrested in March 2015.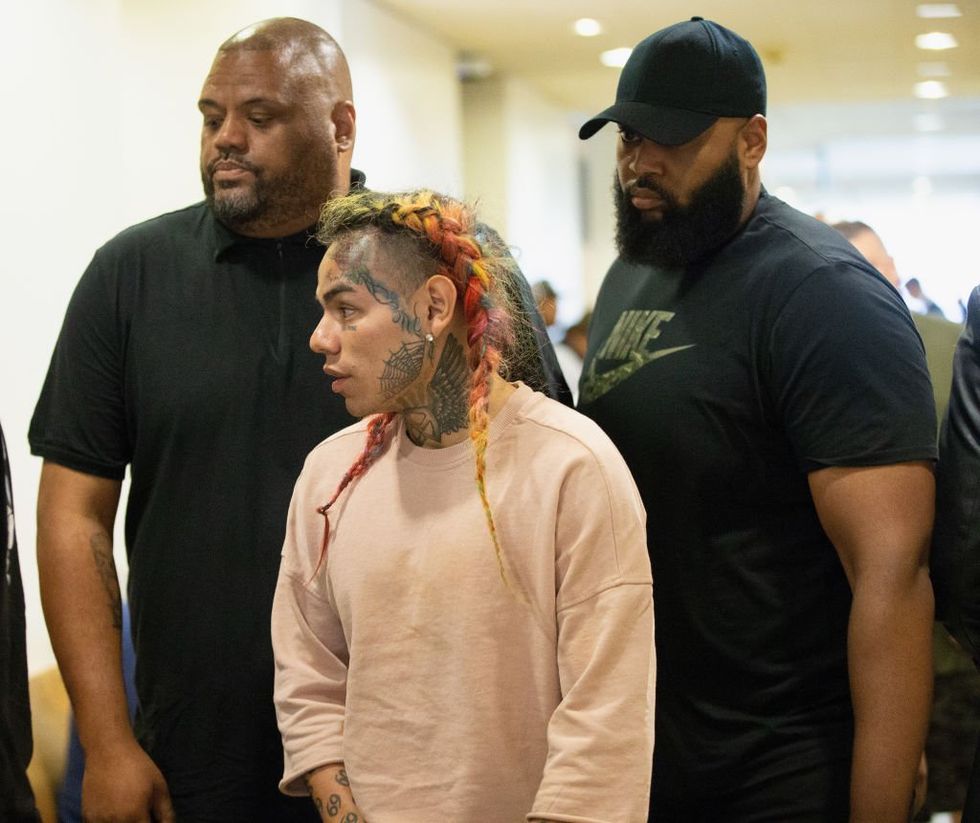 And Hernandez later told police he thought the girl was nineteen. He's also contradicted his plea statement in several interviews, insisting that he didn't engage with the girl sexually and thought she was older.
He was finally sentenced for the child-sex case last year.
But that all changed 1 month later.
Who are the Nine Trey gangsters?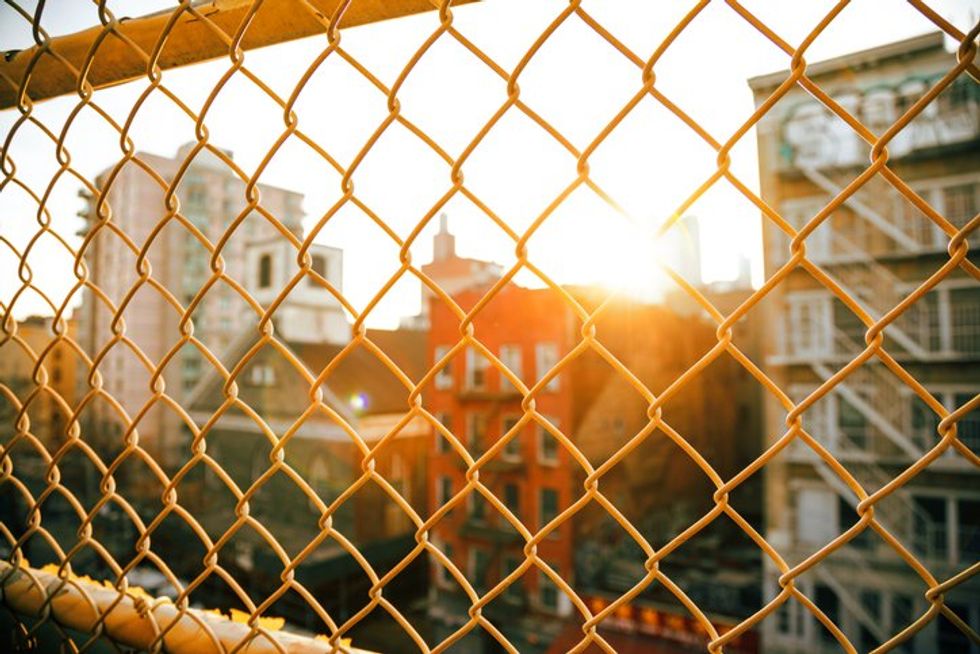 The United Blood Nation street gang was established in 1993 at the Rikers Island jail complex in New York City and operates on the East Coast of the United States. The gang has allegedly been engaged in the sex trafficking of women and racketeering in Virginia, New York, and other areas.
 The gang was also allegedly involved in the distribution of illegal drugs, including heroin, cocaine, and marijuana.
And Tekashi was allegedly a member of this gang.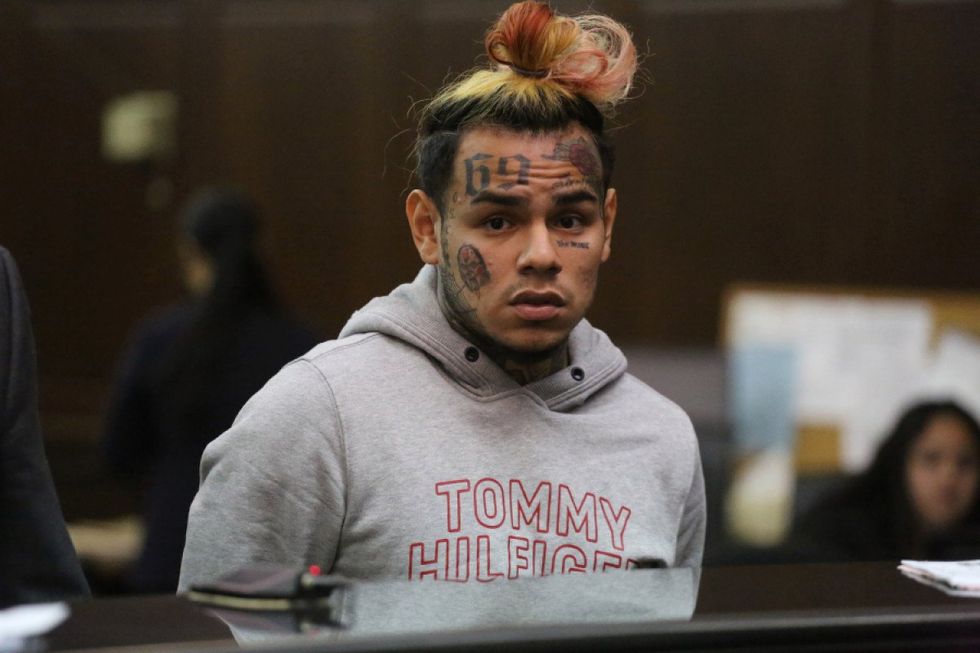 The federal lawsuit accuses the rapper and the rest of the crew of running a drug-dealing ring and enforcing their activities through violence.
The charges include racketeering and illegal firearms possession.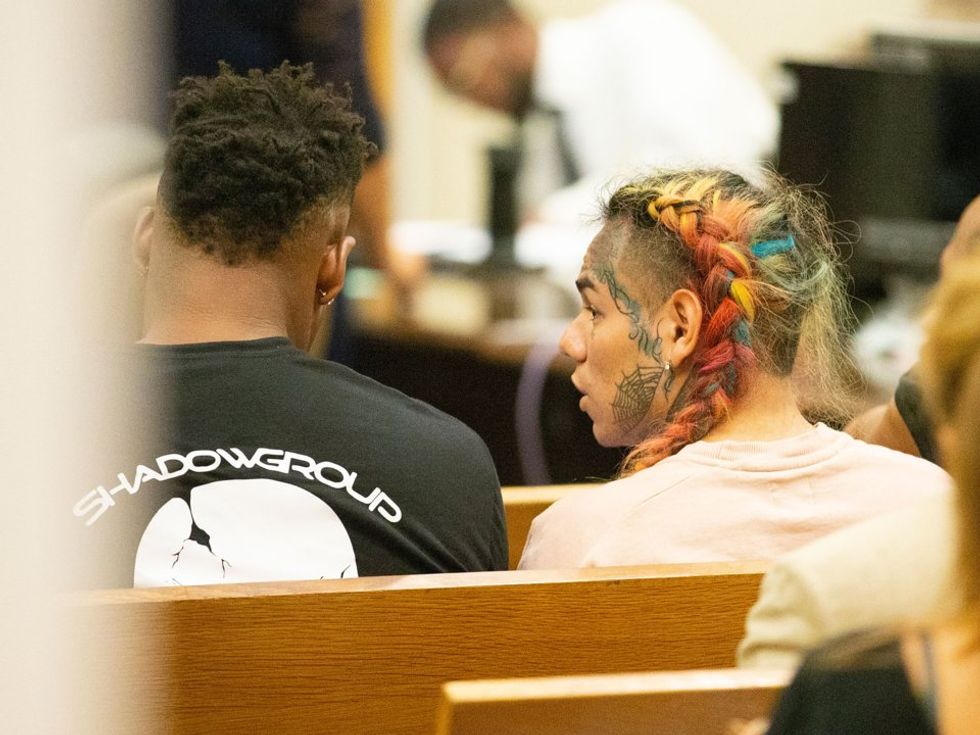 And the federal authorities have also said the group conspired to commit murder.
If convicted, Hernandez and everyone else charged could face life in prison.
Takeshi was denied bail.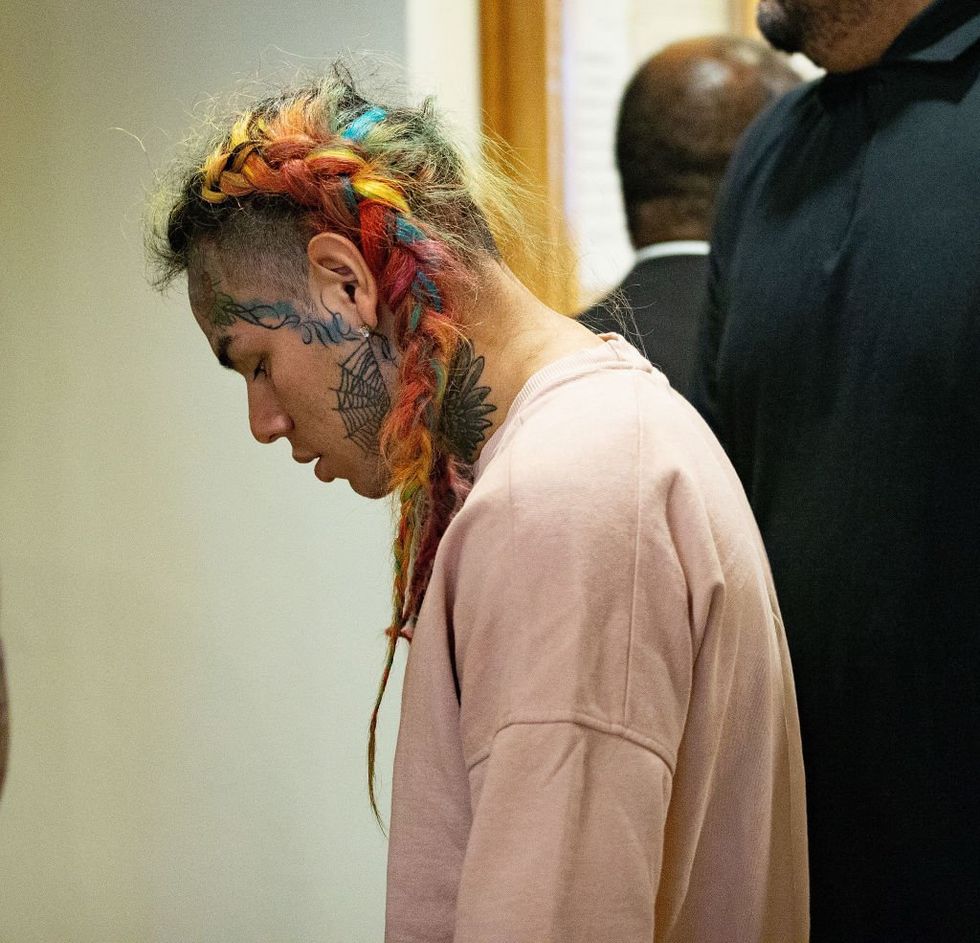 After he initially pleaded not guilty to the charges, the judge denied him bail, citing an FBI raid in September that found an AR-15 assault rifle and a stolen ID from a man robbed in Times Square.
But, In January this year, he suddenly changed his tune.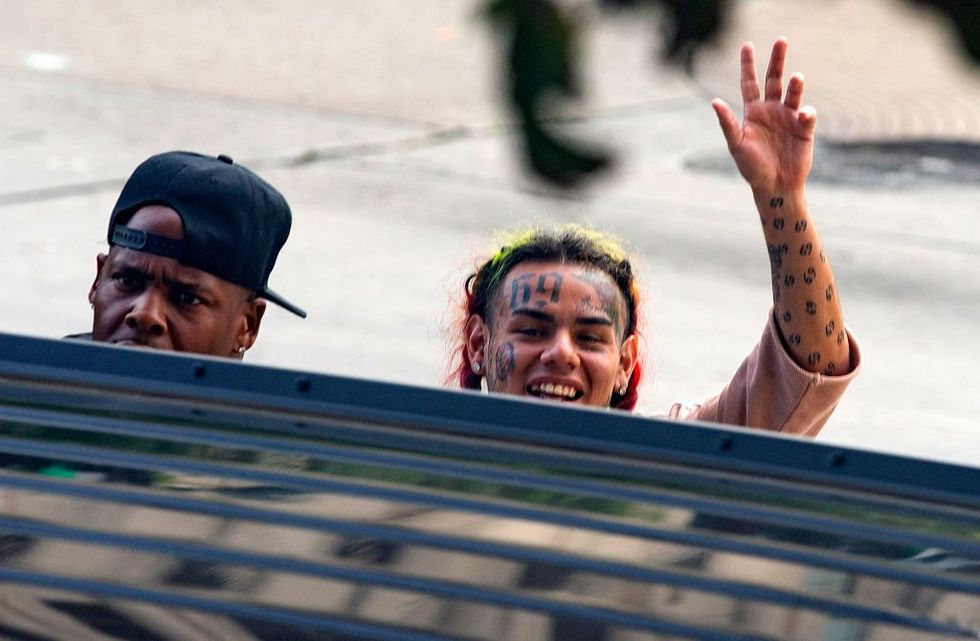 Hernandez suddenly entered a guilty plea to the charges related to his involvement with Trey Nine, according to court records reviewed by
INSIDER.
And he has agreed to cooperate with federal prosecutors in their investigation.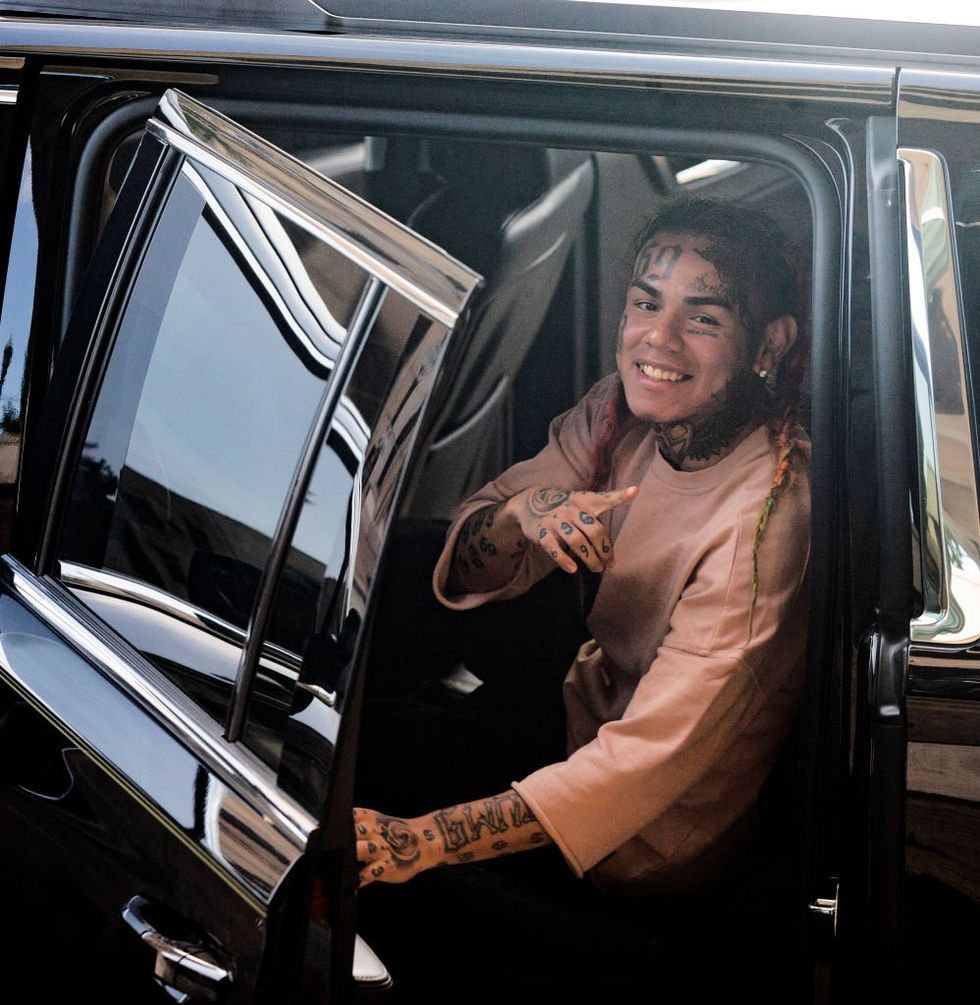 Hernandez has been opening up about his doings while in the gang. "I paid a person to shoot at a rival member of Nine Trey to scare him. The shooting took place in Manhattan. I did this to maintain or increase my own standing in Nine Trey," Hernandez told the judge, according to a court transcript.
He spent nearly 2 hours on the stand.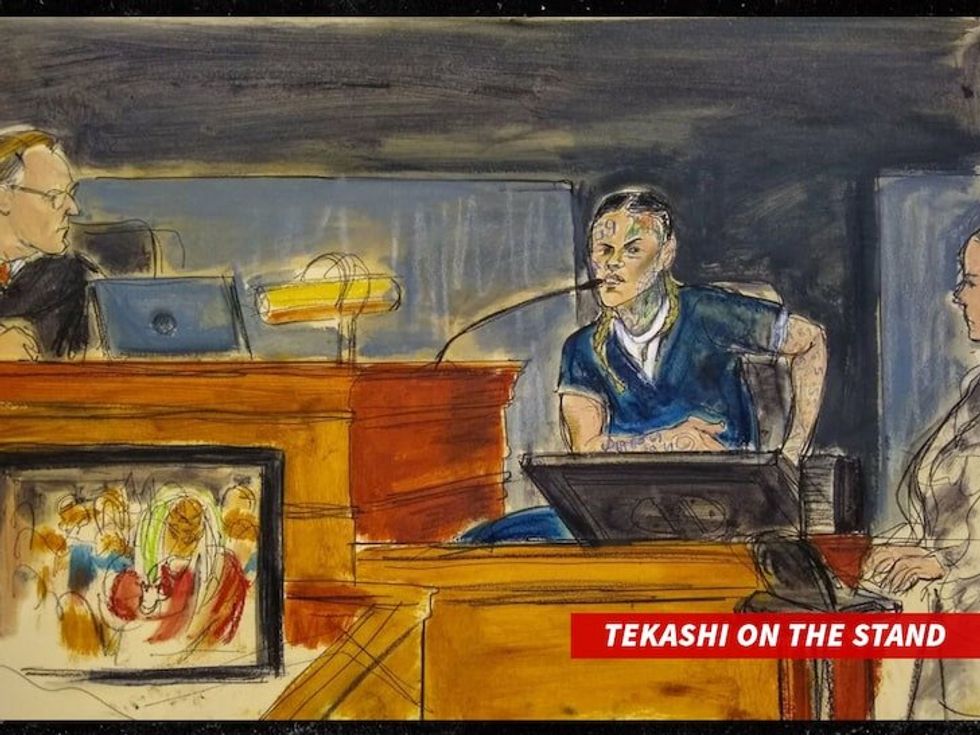 In a courtroom potentially filled with current or former Nine Trey members, he testified that he became a member on November 2017, and participated in violent crimes ... including shootings, assaults, and drug trafficking.
And he outed members of the gang...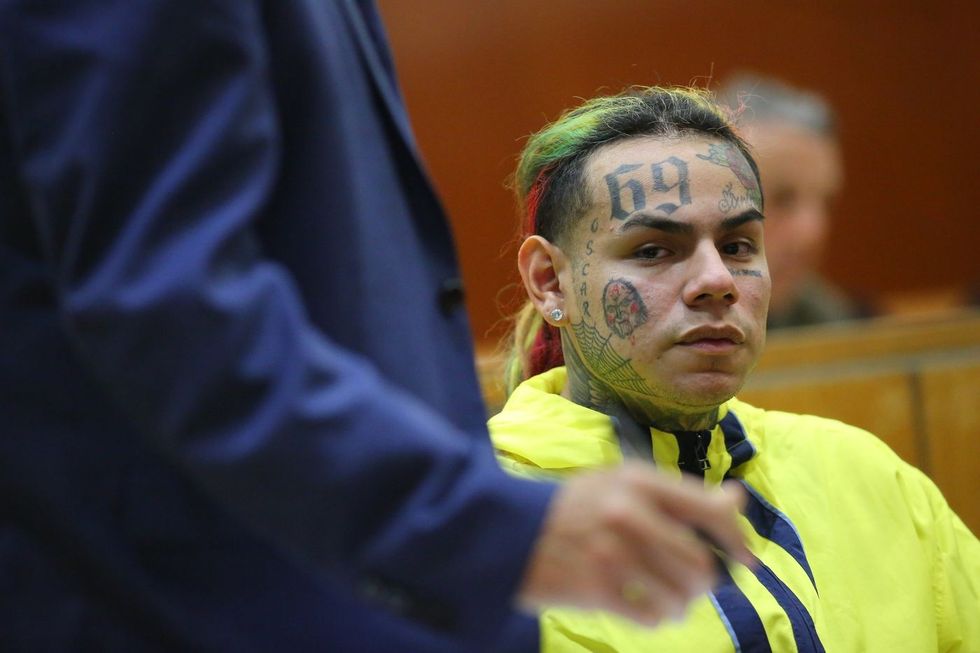 Directly in front of them. He nervously pointed at the defendants, Aljermiah "Nuke" Mack, and Anthony "Harv" Ellison, and ID'd them as Nine Trey Gang Members. That's not going to go down well...
Other musicians have shared their thoughts on Hernandez's cooperation...
69 going up in s federal courthouse today kids! Message of the day don't be a Internet gangsta... be yourself!… https://t.co/5eMsqDFrUC

— Meek Mill (@Meek Mill)1568748280.0
And they have publicly disapproved, both of Tekashi's actions and his snitching... Because you know what they say... snitches get stitches.
It's safe to say that Tekashi has entered some seriously dangerous waters.
Following the scandal, Twitter has officially declared that Martha Stewart has more street cred than the rapper.
one thing... choosing not to snitch, even when under pressure.
The beloved television star famously spent five months in federal prison back in 2004.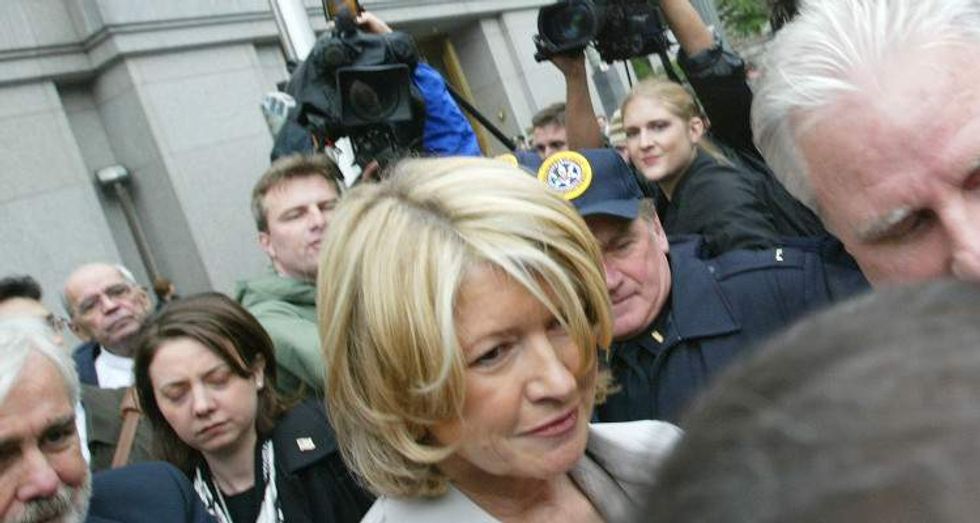 In complete contrast to Tekashi, Stewart served time behind bars because she refused to give up the names of people involved in an insider trading scandal with "ImClone Systems," a company that manufactured drugs in the U.S., mostly for cancer patients.
She managed to avoid a huge loss...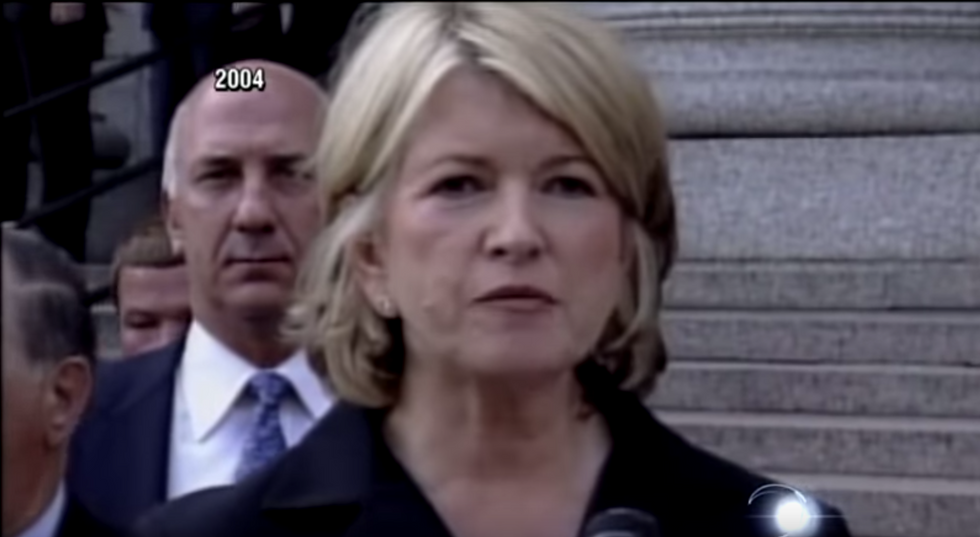 But the drugs the company was testing failed the approval from the FDA, which means shares plummeted. It was discovered that Stewart had sold four-thousand shares of the ImClone stock she owned the day before the FDA decision was announced - avoiding a loss of around $45,000 in the process.
The timing was suspicious, to say the least.
After a highly publicized 6-week trial, the star was convicted.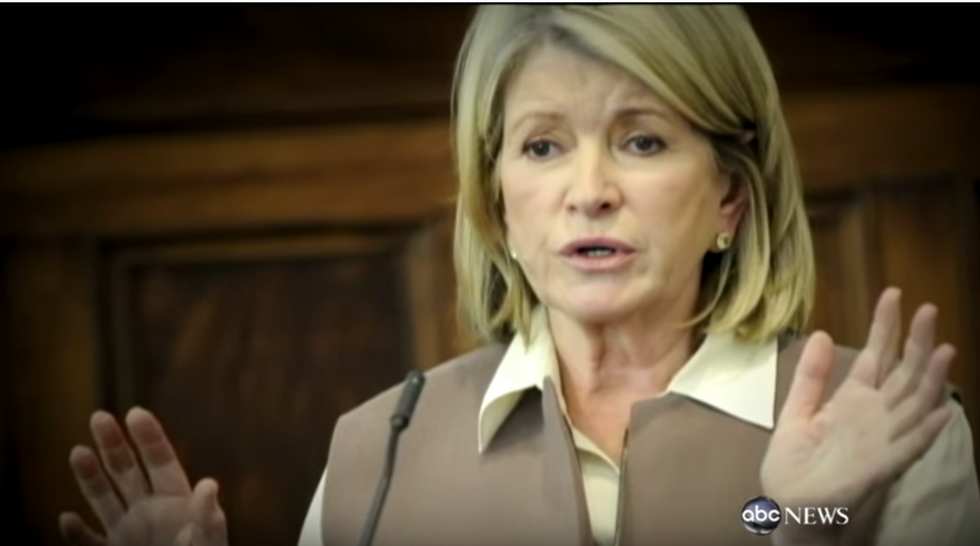 In March 2004, Stewart was found guilty of felony charges of conspiracy, obstruction of an agency proceeding, and making false statements to federal investigators, and was sentenced the following month to serve a 5-month term in a federal correctional facility and a 2-year period of supervised release.
The moral of this story?
once
snitch on
anyone
, a reason an unlikely pal,
Snoop Dog
, says gives her heaps more street cred.
Snoop Dog made his point through this Instagram post...
Looks like Stewart would make it pretty far in the gang world.
And the internet seems to agree.
Like this user, who branded her a "true baddie." I'm guessing that's a compliment? In the meantime, now that we've established how good of a gang member Stewart would be, we'll sit tight and wait for the latest development in the Tekashi saga...