Someday, we'll live in a world where people are recognized for their talent instead of their looks.
But today is not that day.
Today, we've all gone googly-eyed over Sofía Vergara's son, Manolo.
Sofía Vergara has never not slayed on the red carpet.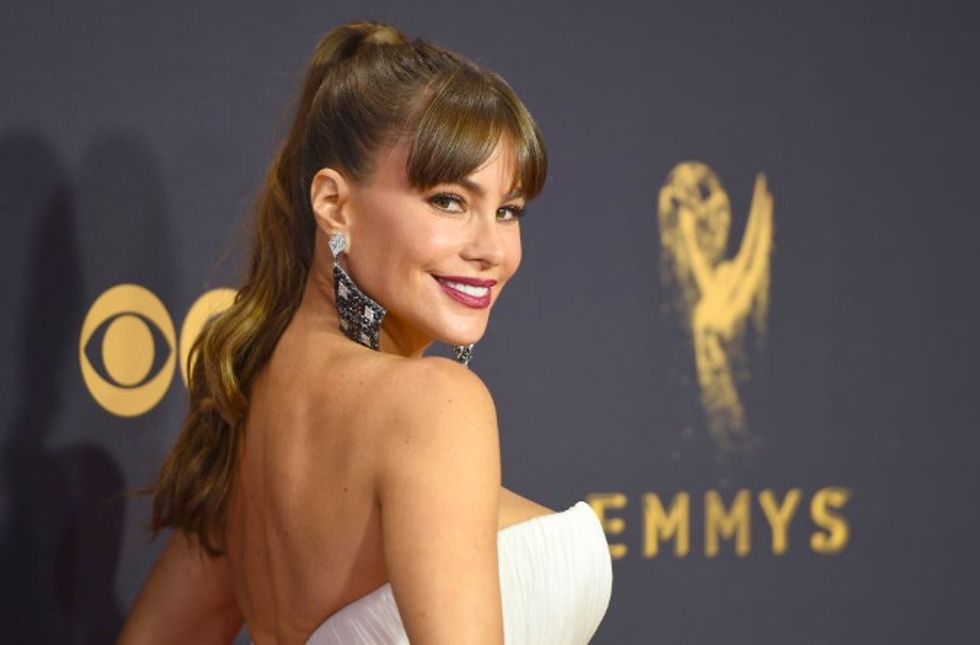 via: Getty
The 
Modern Family
star is a total bombshell who can rock any look. Oh, and she's 45 years old.
Vergara's red carpet looks are always sure to turn heads.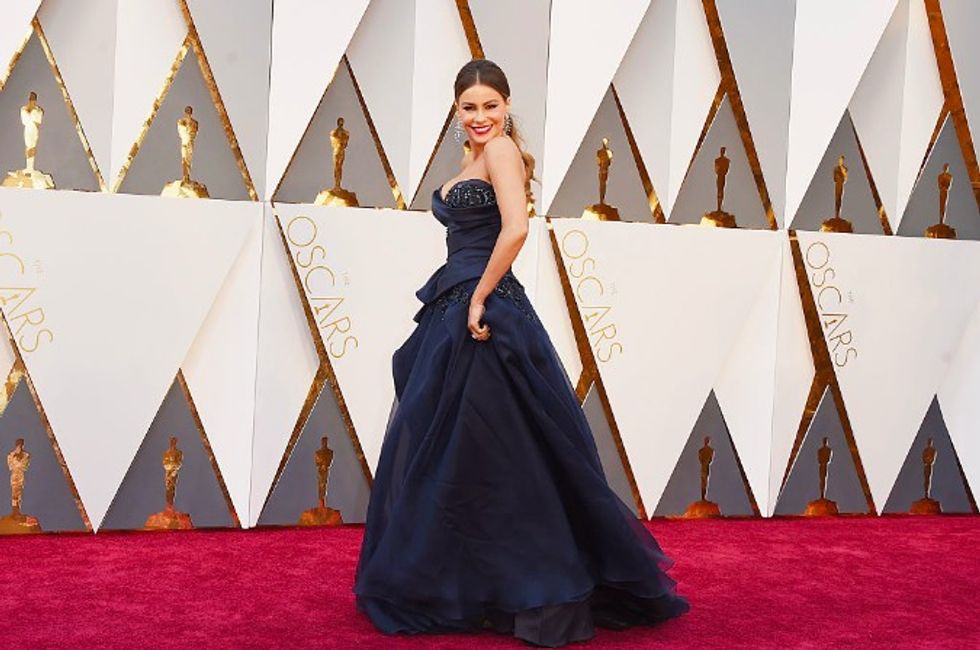 via: Getty
Seriously. How can someone look 100% perfect 100% of the time? The math just doesn't add up.
As a matter of fact, we're sure that Vergara could slay on a carpet of any color.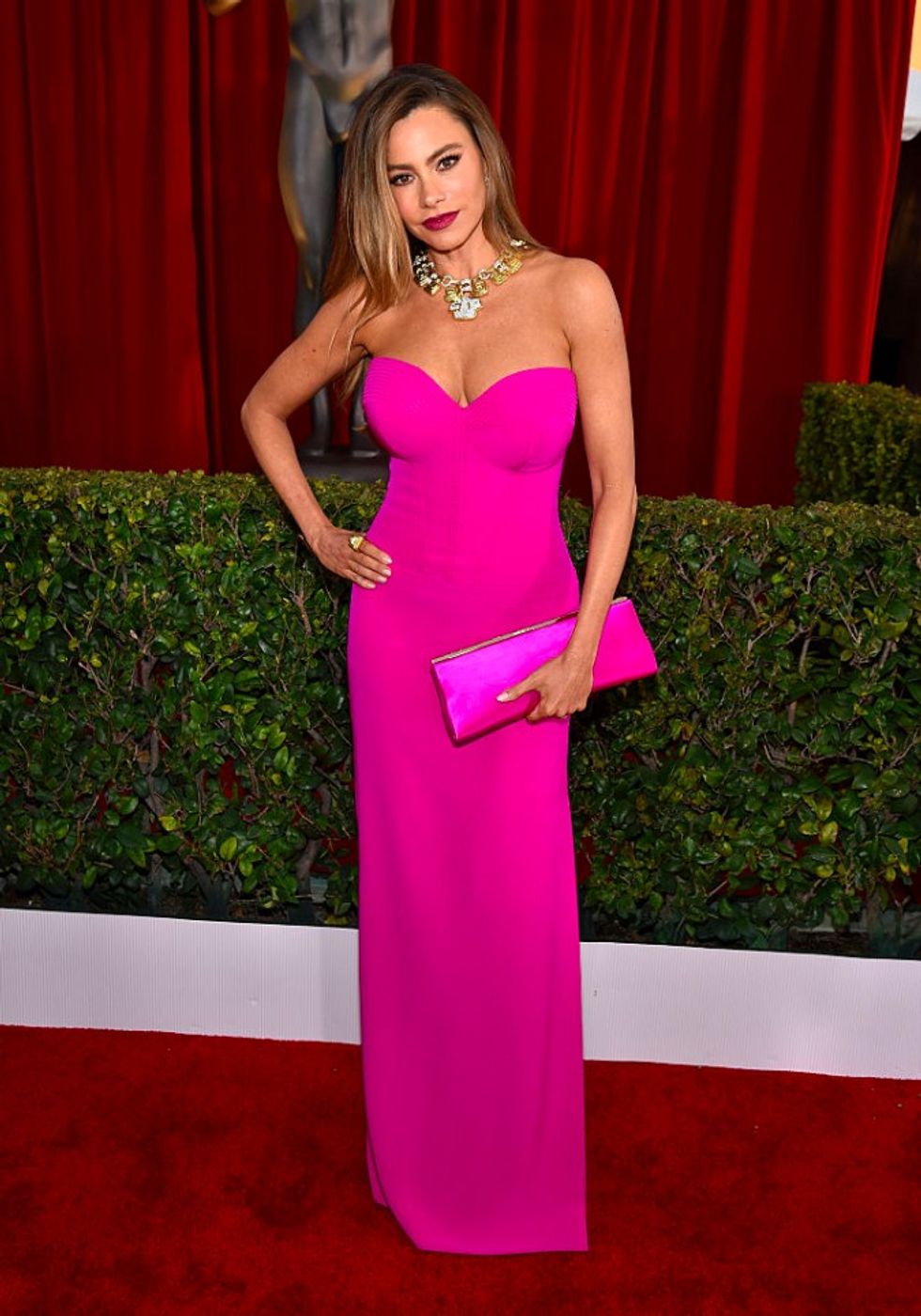 via: Getty
Even the dingy beige carpet in your studio apartment. Vergara could waltz in there and immediately make you think you'd been given an VIP pass to the Oscars.
The woman has never taken a bad picture.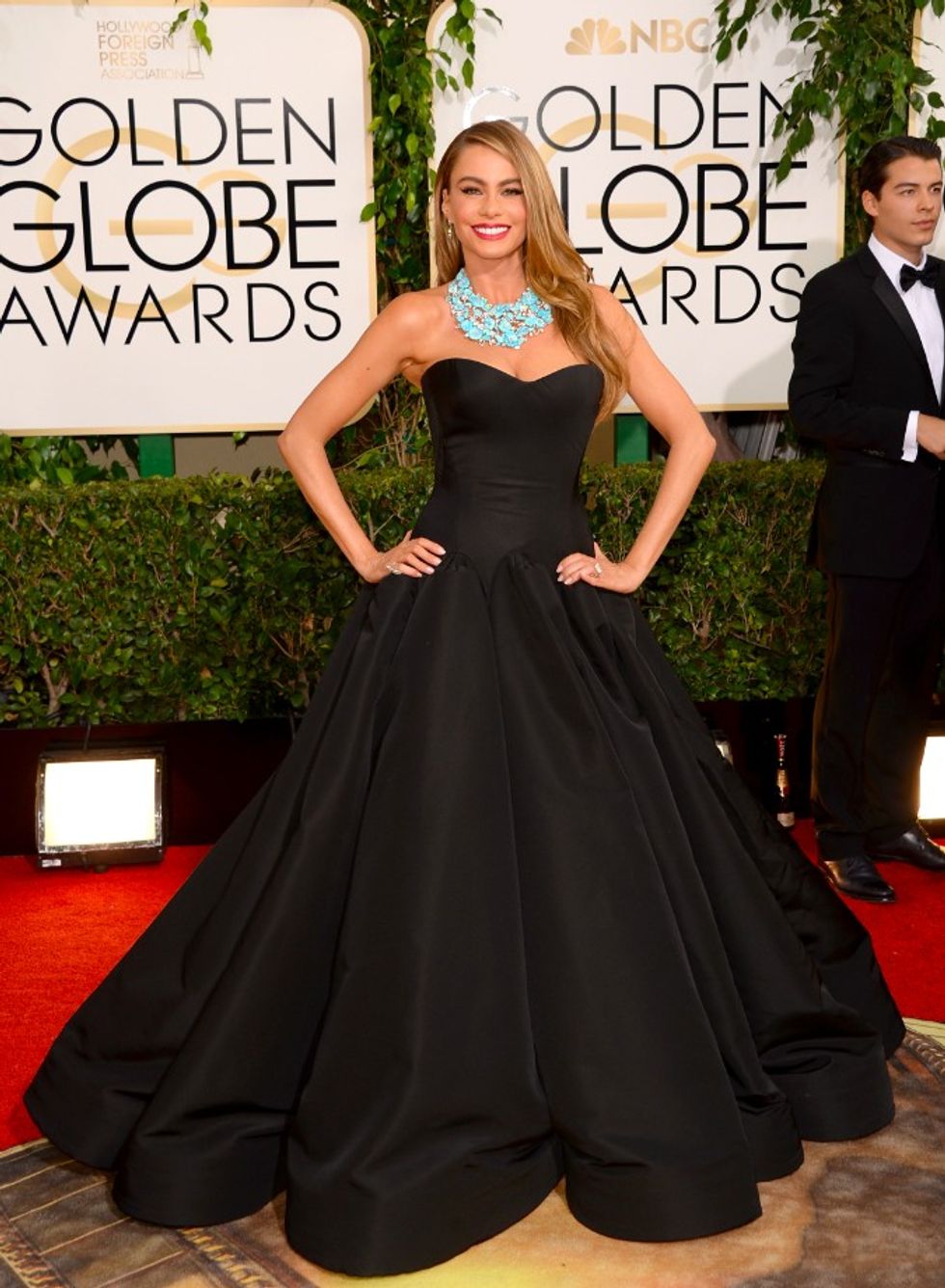 via: Getty
This is a 100% true, confirmed fact. Look for an unflattering picture of Vergara. We dare you. It doesn't exist.
Vergara typically attends award shows with her very handsome husband, Joe Manganiello, of Magic Mike fame.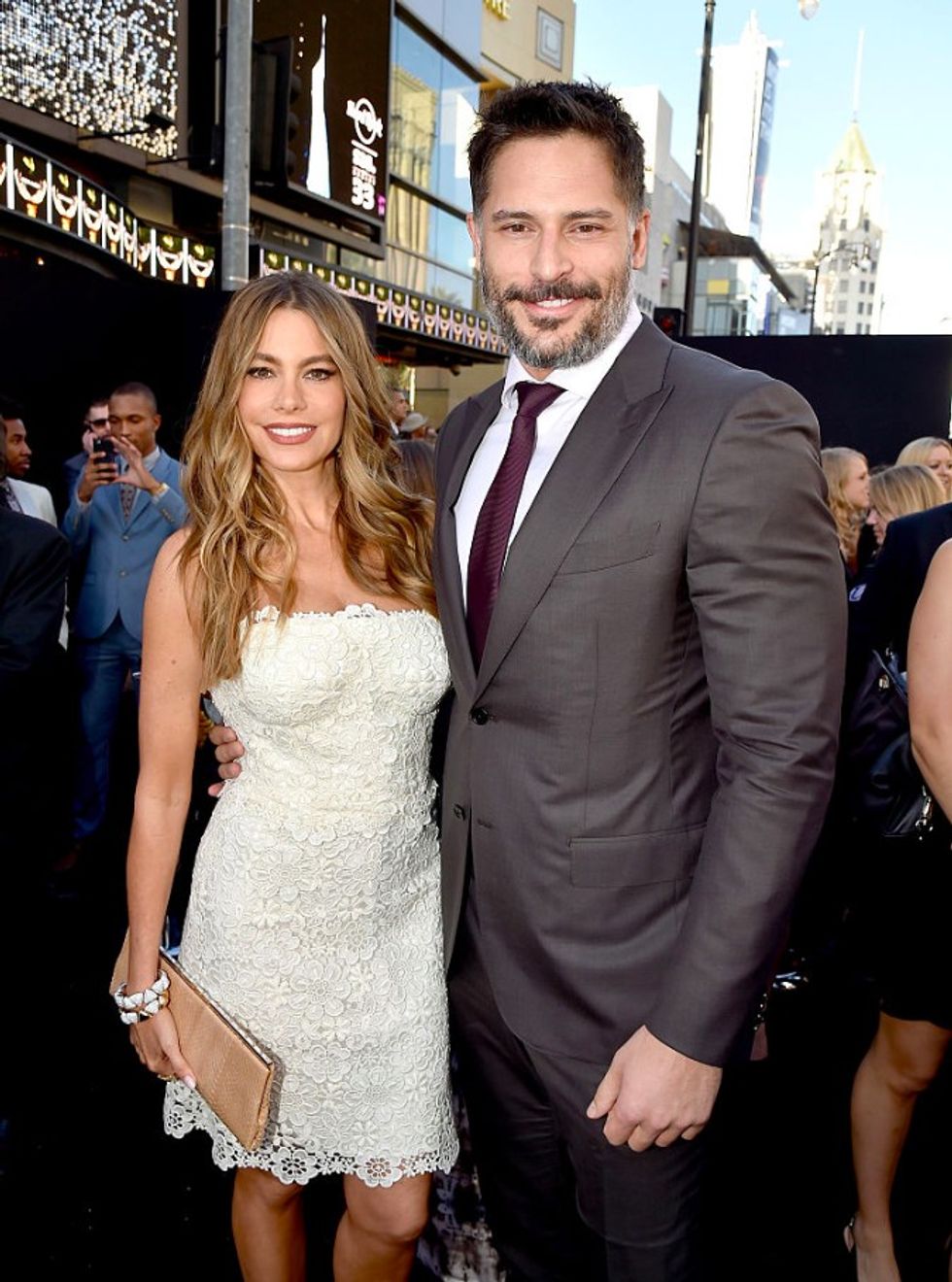 via: Getty
#CoupleGoals. Also #PersonGoals. However, at last night's Emmy awards show, Vergara had some new arm candy...
It was her 26-year-old son, Manolo.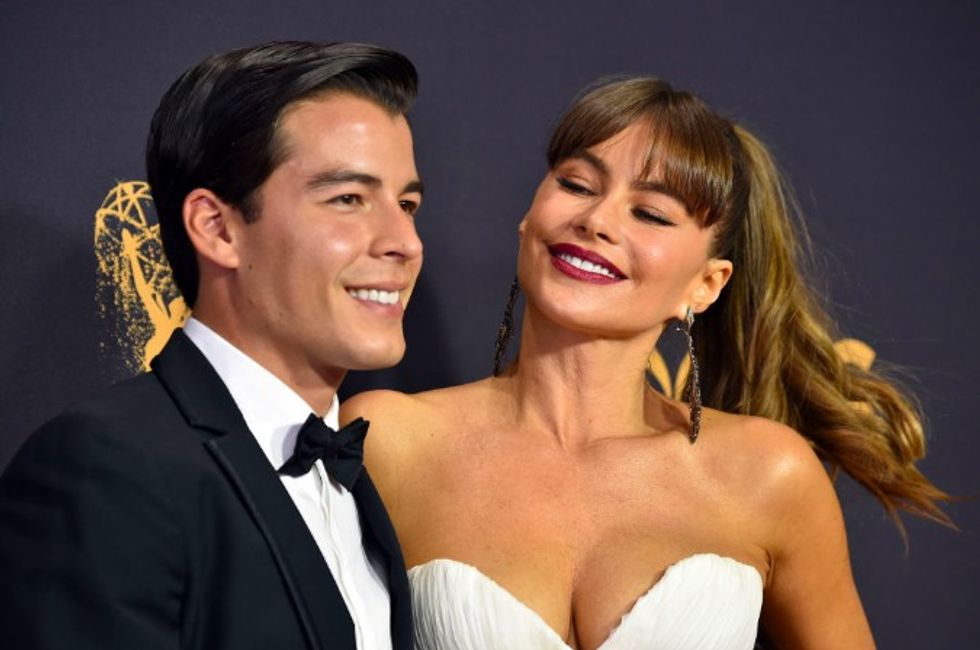 via: Getty
And the Internet has some FEEEEEELLLLLIIIIIINNNNNGGGGSSSS about it. (Obviously. Don't pretend you're not feeling them, too).
Manolo was kind enough to share the entire experience through Instagram.
He's not just a pretty face! Manolo's got jokes!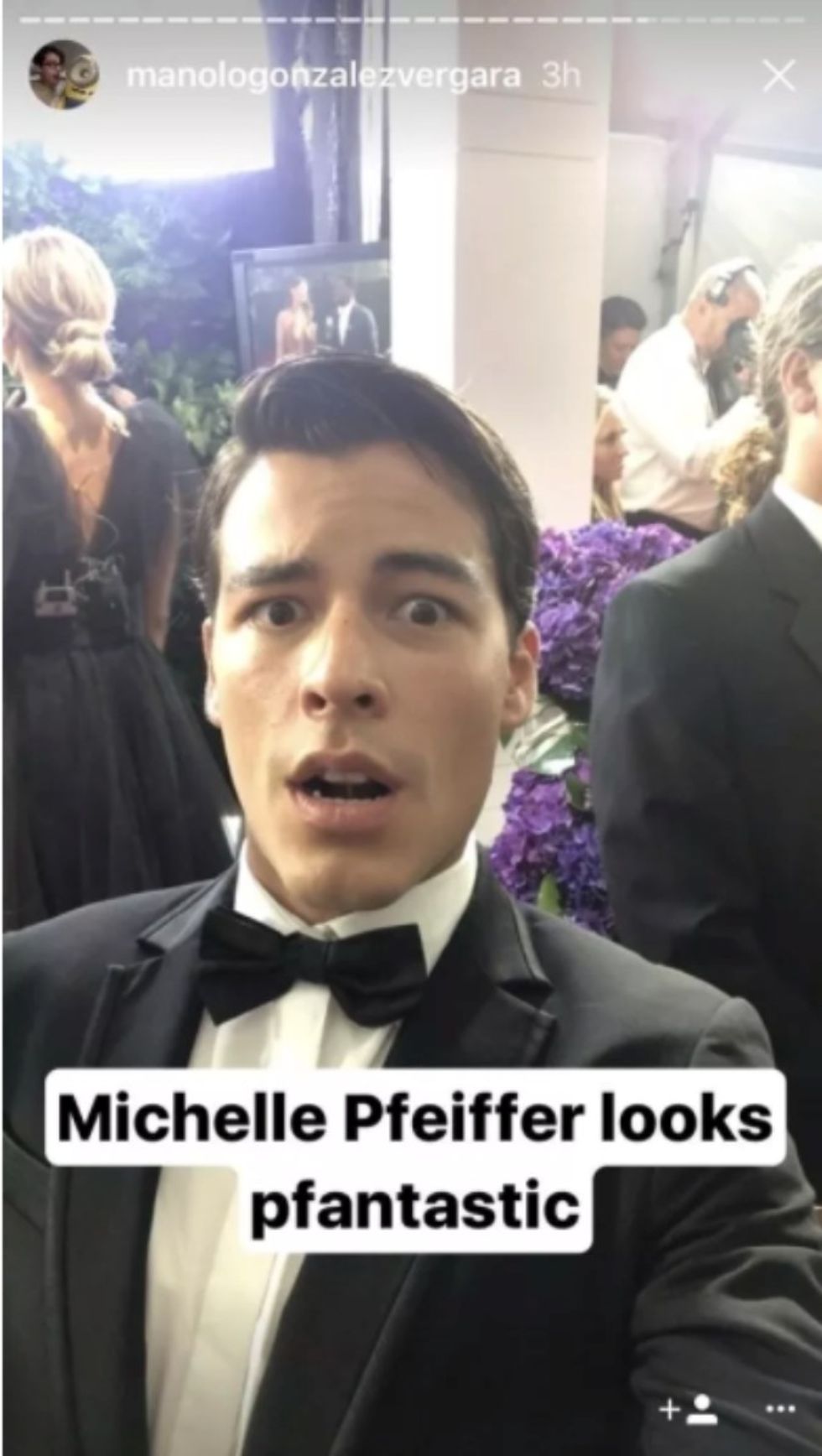 via: Instagram
Manolo updated his Instagram story to share Emmy highlights throughout the night. Like, for instance, that Michelle Pfeiffer looked pfantastic.
Manolo also gave us the inside scoop on Kevin Spacey's socks.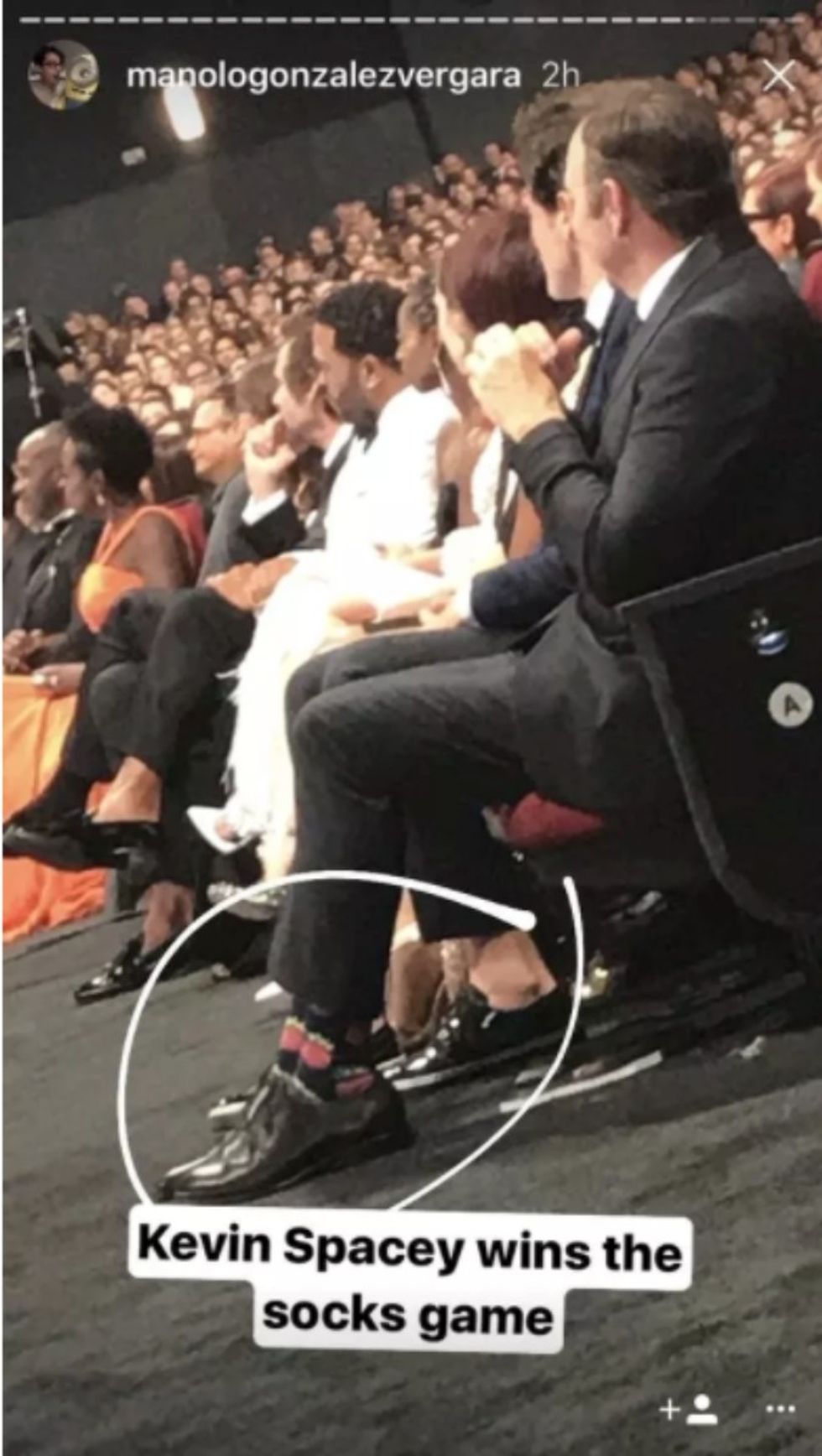 via: Instagram
And thank goodness he did. Can you imagine going through life 
not
knowing what Kevin Spacey's socks looked like at the 69th Primetime Emmy Awards? We thought not.
Twitter was quick to point out just how fine Manolo looks.
@Soleprat Parece que lo bueno viene de Santiago =P

— Carol Crisosto (Oficiosa) (@Carol Crisosto (Oficiosa))1310525386.0
We're with you, girl. Also, excellent emoji usage. The next reaction took things to a whole new level, though...
This woman isn't just browsing. She saw what she wanted, and she's going to get it.
Law school, trilingual, and she's cute?! This woman's a triple threat! 2017, you've been a rough year. If nothing else, please just let one of us find true love with Manolo Vergara.
We all agree that Joe Manganiello can feel free to skip the rest of the awards shows, right?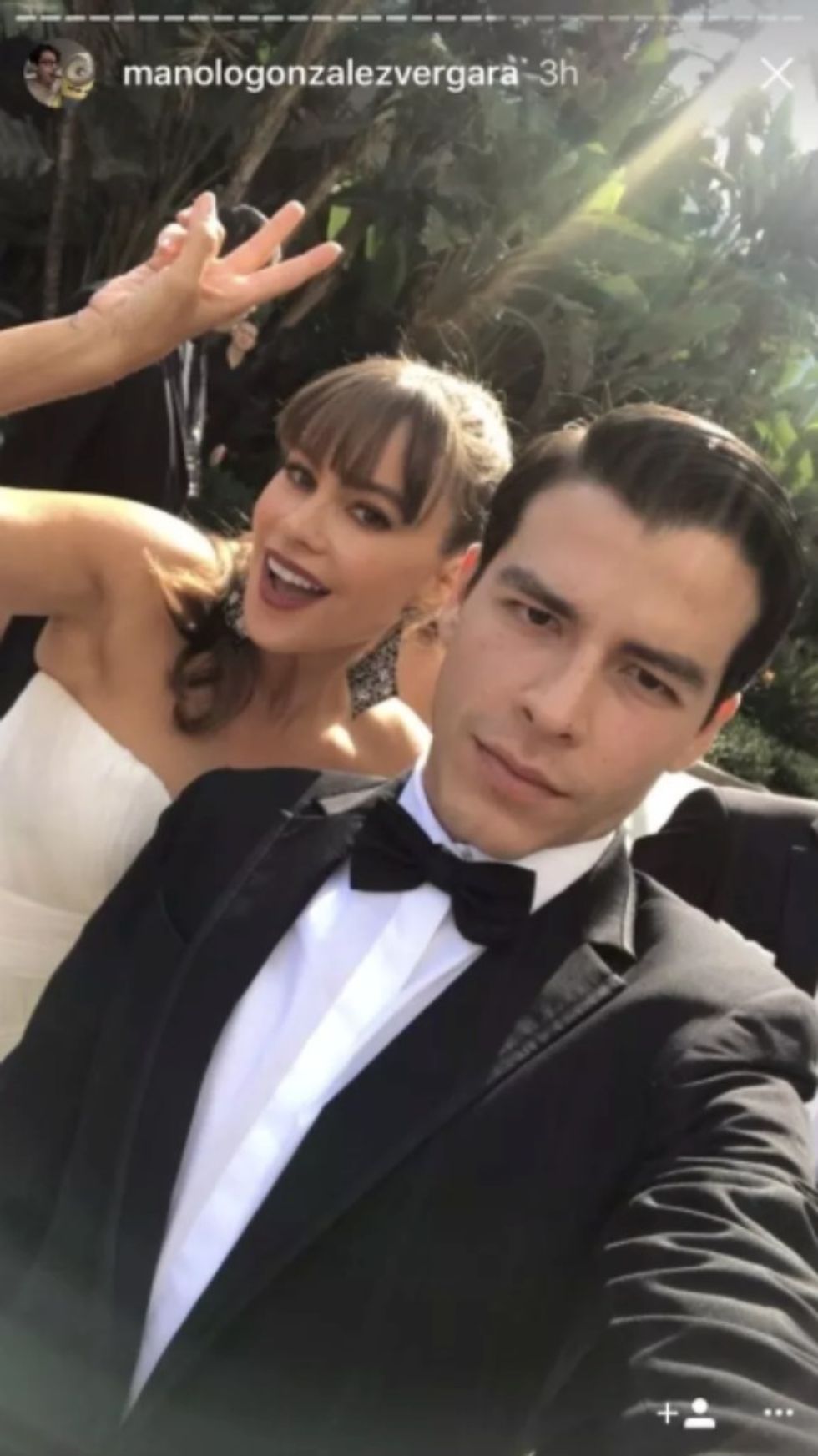 via: Instagram
#ManoloOrBust! Unless Manganiello is going to learn how to use Instagram...
Even though the Emmys were last night, the entire Internet is going to be thinking about Manolo Vergara for a whiiiiiiile.
Don't even worry about it. We'll be thinking about him until next year's Emmys. At least.