Just when you think you've seen it all, someone somewhere seems to think of yet another bizarre product. From denim underwear to "Big Toe" shoes, there seems to be no end to the strange ensembles that designers can come up with.
The next trend to go viral is perfect for the couch potatoes amongst us. For those who want to sit down at their leisure, wherever they are, this product is the perfect solution... a beanbag onesie.
Yep, you read that right.
If you're undeniably lazy, this one if for you. Keep scrolling to get a glimpse of this baffling yet slightly tempting trend...
The fashion industry is no stranger to churning out trend after trend.
But some of these trends are on the weirder side...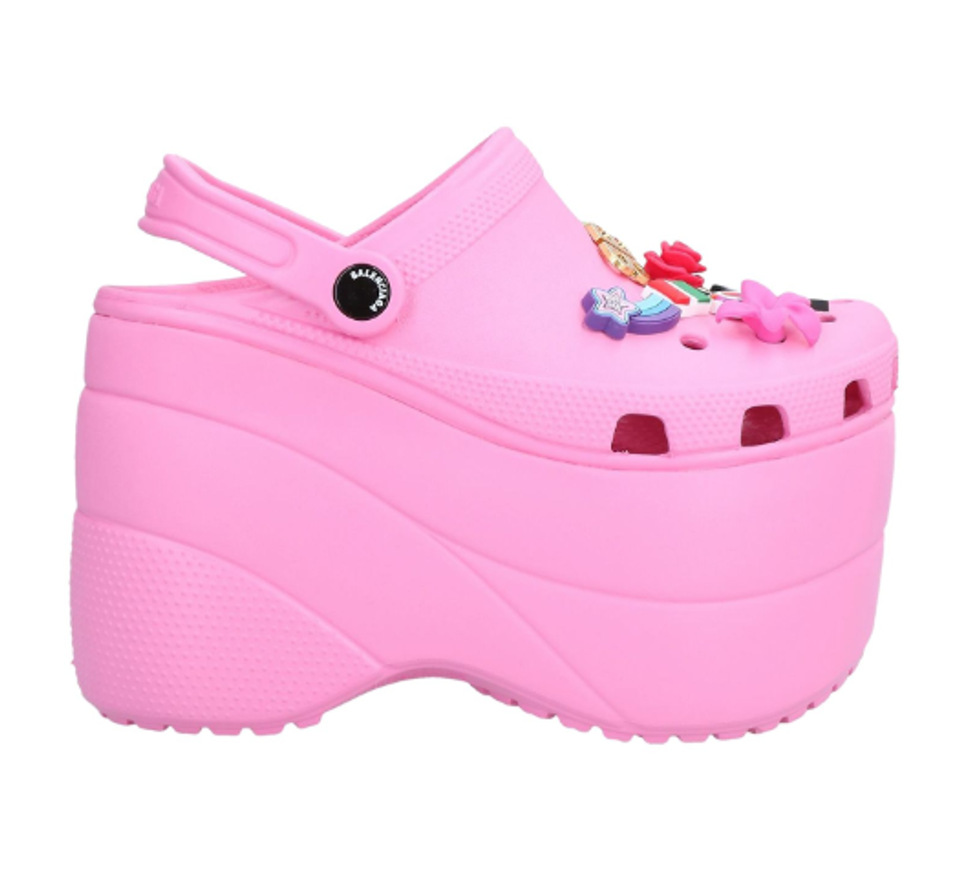 via: Yoox
Whether it's
denim underwear
or platform crocs, when it comes to fashion, we've pretty much seen it all.
We all remember when onesies became a major trend.
attractive looking ensemble.
They do have their downsides...
There have been many takes on the classic onesie.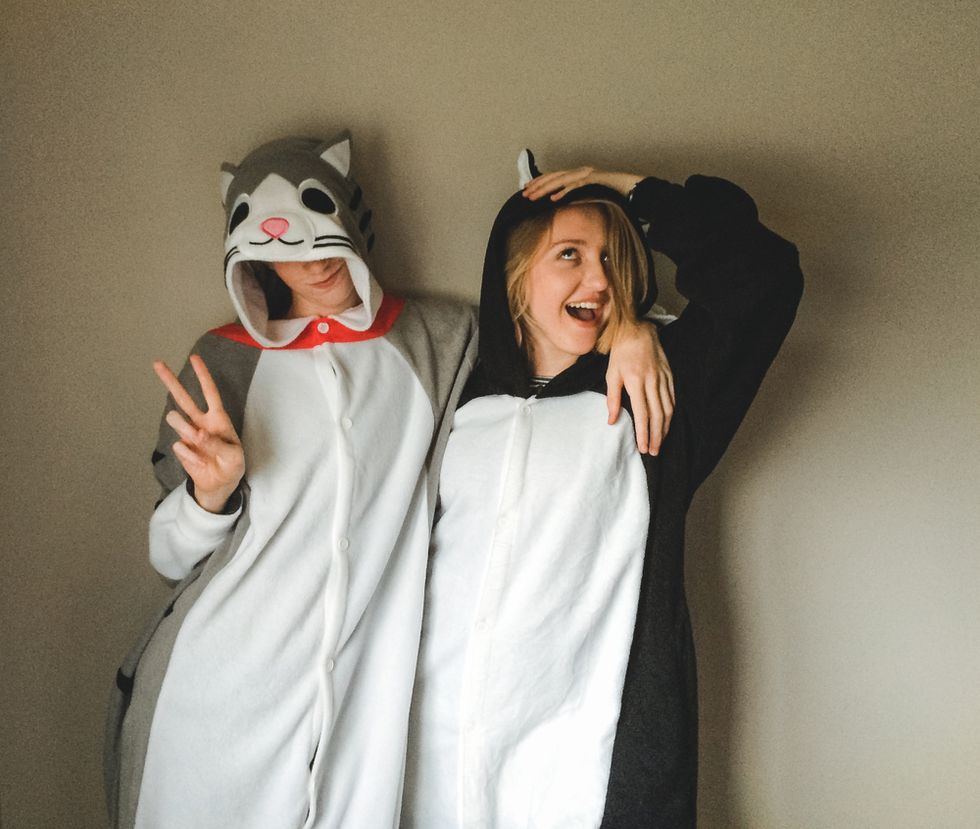 via: Shutterstock
From wacky patterns and funky characters to loud colors and
even
crochet
(yep), there seems no end to the things that designers come up with.
And now there's a new version of the onesie.
Beanbag onesies are the latest trend to go viral.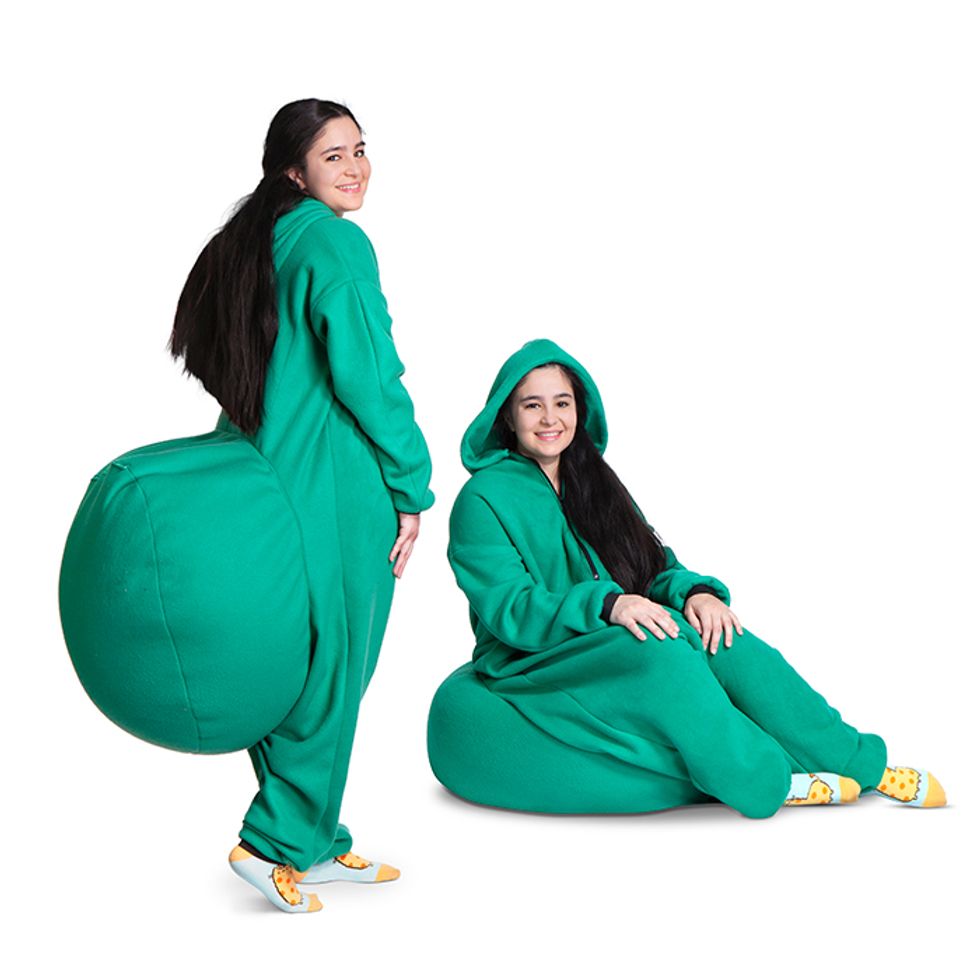 via: Odditymall/Thinkgeek
Perfect for the couch potatoes amongst us who find standing up
way
too strenuous, the beanbag onesie gives you the freedom to sit down wherever you feel like.
The in-built beanbag provides the perfect seating area.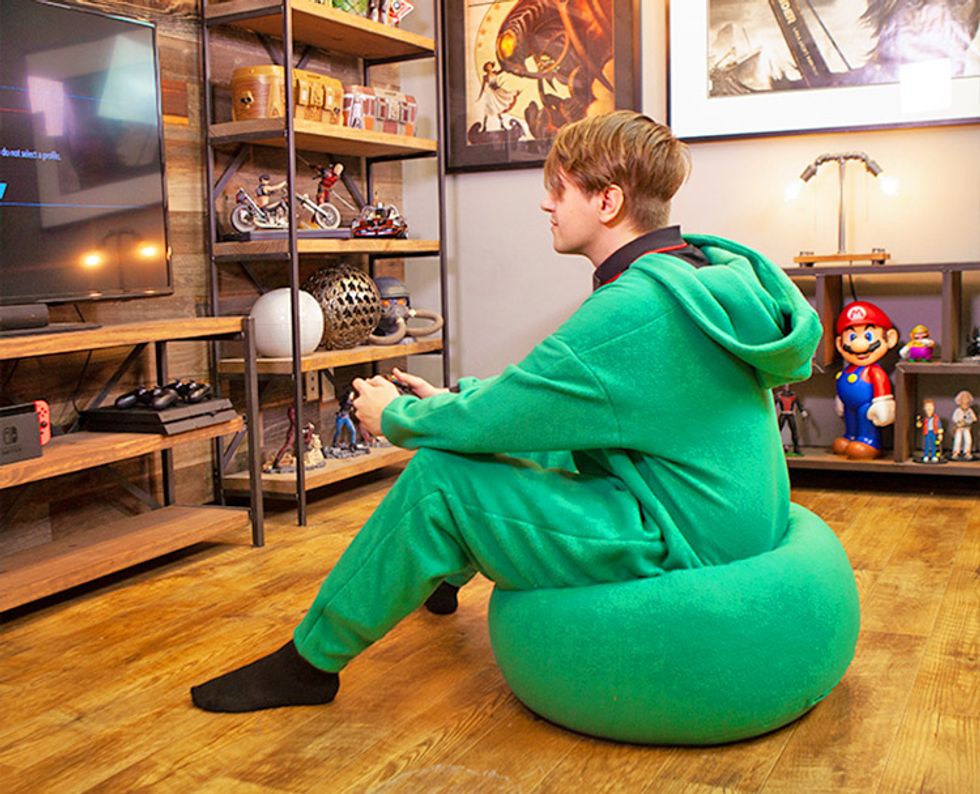 via: Odditymall/Thinkgeek
Although it does make people sporting the garment look like they've had a dodgy Brazillian bum lift.
The product was invented by ThinkGeek.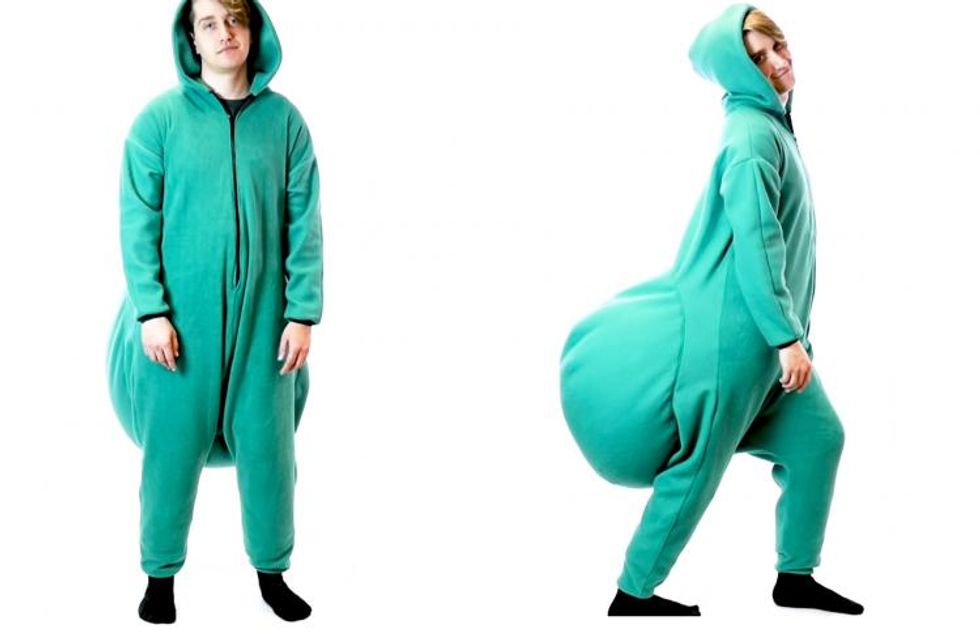 via: Odditymall/Thinkgeek
However, sadly, it was made for an April Fools joke, although we're keeping our fingers crossed that this will be a real thing because we'd definitely buy one.
But, you can still watch the "commerical" here:
Beanbag onesies aren't the only strange fashion trend to go viral this year. Keep scrolling to see more weird fashion trends that have somehow taken the industry by storm.