News has reached us that the son of a prominent Federal judge linked to a Jefferey Epstein case has been shot dead at his family home. He was just twenty-years-old.
Here's the full story...
Shocking news has emerged of the death of the son of a prominent federal judge.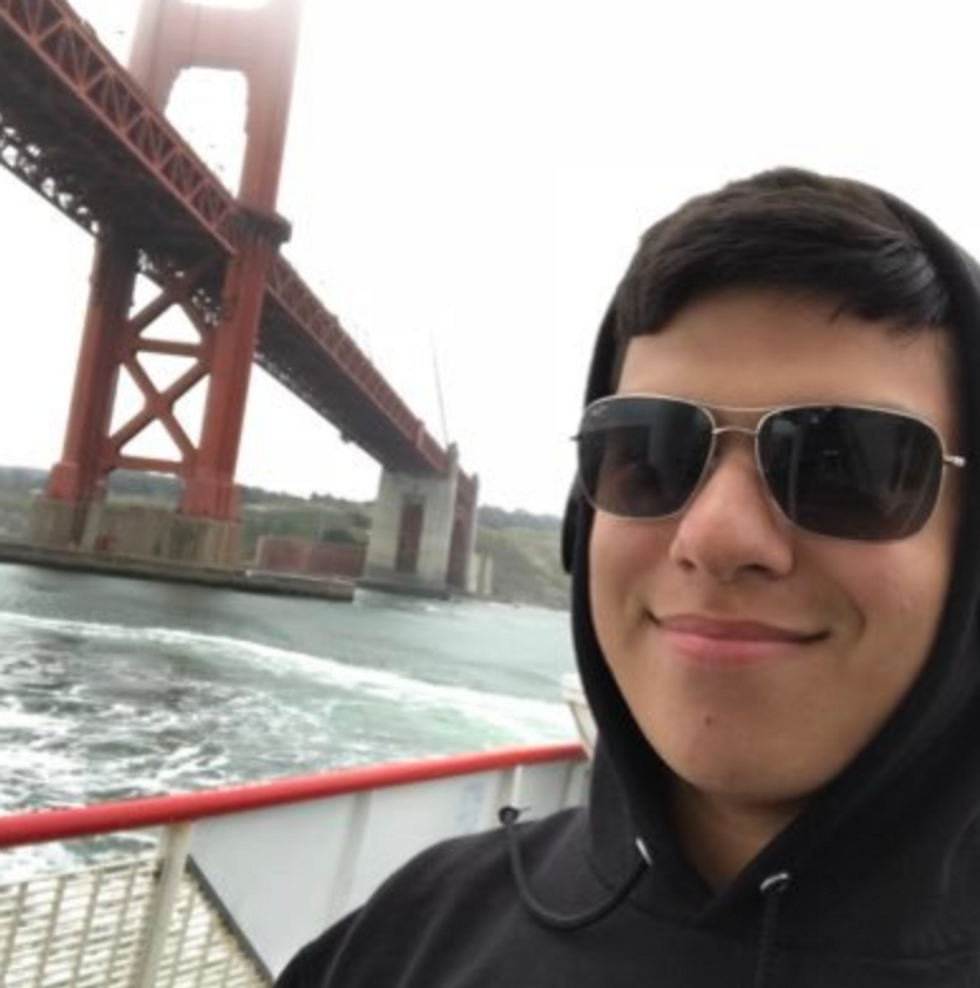 Twenty-year-old Daniel Anderl, the son of a US federal judge linked to a Jefferey Epstein case, has been killed.
It's a scandal everyone knows.
Jeffrey Epstein, born in New York City in 1953, made a name for himself with elite investment bank Bear Stearns, before founding his own investment firm. But now he's far better known for different reasons.
He is now known as a convicted sex offender.
Epstein was first convicted for a range of sex crimes in 2005, when he pleaded guilty to molesting an underage girl.
Epstein's crimes were far-reaching and varied.
But, by 2008, he has been convicted for running an underage prostitution ring connected to a number of high powered individuals. Epstein served just thirteen months for this conviction.
But this wasn't the end of his legal troubles.
On July 6th last year, Epstein was arrested again for sex trafficking of minors in the states of Florida and New York, and was held awaiting trial in a New York prison.
Many were looking forward to justice being served.
Epstein has managed to get away with vile, criminal acts for the majority of his life, most likely a result of his money and social clout. For his victims, there was finally hope of justice being done.
And many believed his conviction could uncover other high profile and wealthy sex offenders.
Epstein has numerous friends in high places, and one of those friends is in one of the highest places possible - sitting in the Oval Office. Epstein has had a long friendship with Donald Trump, and his convictions for these horrific crimes have not reflected well on the President.
Other men involved with Epstein included political figures such as Bill Clinton...
And, even more controversially, Prince Andrew from the British Royal Family. Of course, all of Epstein's high-profile friends have denied any involvement in this scandal, but people aren't too convinced.
But, before Epstein could dish the dirt on his friends...
He was found dead in his Manhattan prison cell, apparently as a result of hanging.
It was initially presumed that Epstein's death was a suicide...
But because of the nature of his crimes, plus the connections Epstein had to the political and social elite, some have other suspicions about what really happened.
Here's some of the background information.
EPSTEIN FACTS 1) He told a journalist that for years he and Trump were "best friends" 2) He told a journalist he u… https://t.co/mFWbgjvqDK

— Seth Abramson (@Seth Abramson)1565445916.0
Epstein was undoubtedly close to Donald Trump - who, in the past, had
said
that Epstein "likes beautiful women as much as I do."
This information led the internet to theorize there may be more to Epstein's death.
When you turn on the news and see "JEFFREY EPSTEIN IS DEAD FROM APPARENT SUICIDE" ... https://t.co/g4myG7Nw00

— Rob Jakatt (@Rob Jakatt)1565445733.0
The fact he was about to take the stand - and clearly had information about other participants in his crimes - made some believe his death was just a little too convenient.
There are many out there who will benefit by Epstein not standing trial.
And the fact that he "committed suicide" before any unsavory information could come out does seem like some suspiciously good timing for his past associates.
There appear to be a number of things that don't add up...
I'm with @AOC on this #Epstein mess. You don't have to be a conspiracy theorist to see an evil coverup to protect l… https://t.co/NbUNX6XIic

— Laurence Tribe (@Laurence Tribe)1565473893.0
The idea that a man could manage to commit suicide while under tight surveillance already seems unlikely.
Anyway, in the months following on from his death, the investigation fell silent.
Jeffrey Epstein: Filthy Rich on Netflix last month catapulted the whole thing back into the spotlight.
The documentary gave several of Epstein's victims a platform they had never had before...
And they each detailed similar, yet horrifying tales of being sexually assaulted and raped while giving Epstein and his friends "massages."
Many huge names were yet again circulated throughout the documentary...
And the involvement of Epstein's ex-girlfriend and close friend, Ghislaine Maxwell, fifty-eight, were outlined even further.
Now, ever since his death, Maxwell has remained hidden and out of the public eye...
And she was never reprimanded or publicly questioned for her involvement in the scandal.
But this didn't quite add up...
Because a large majority of Epstein's victims had claimed that Maxwell was the one who "recruited" the often underaged girls.
Maxwell definitely knows something...
And the information she could reveal on Epstein's sex ring could blow the case right open.
So, people were delighted when the news broke of her arrest.
It was
reported
that Maxwell had finally been arrested by the FBI in New Hampshire.
The British socialite was taken straight into custody...
And she was described as a flight risk during the hearing, so was therefore ordered to remain in custody while she is transferred to New York for a detention hearing.
Maxwell has been formally charged with 6 counts:
Conspiracy to entice minors to travel to engage in illegal sex acts, enticement of a minor to travel to engage in illegal sex acts, conspiracy to transport minors with intent to engage in criminal sexual activity, transportation of a minor with intent to engage in criminal sexual activity, and 2 counts of perjury, according to the indictment.
She is also charged for repeatedly lying about her involvement in the sex trafficking ring during a 2016 deposition.
This is a
huge
development in the fight for justice and, if found guilty, Maxwell could be facing thirty-five-years behind bars if found guilty.
But now, it has just been reported that Maxwell has pleaded not guilty.
At a hearing via video link, the disgraced socialite remained valiant in her innocence by pleading not guilty.
However, she has still been denied bail.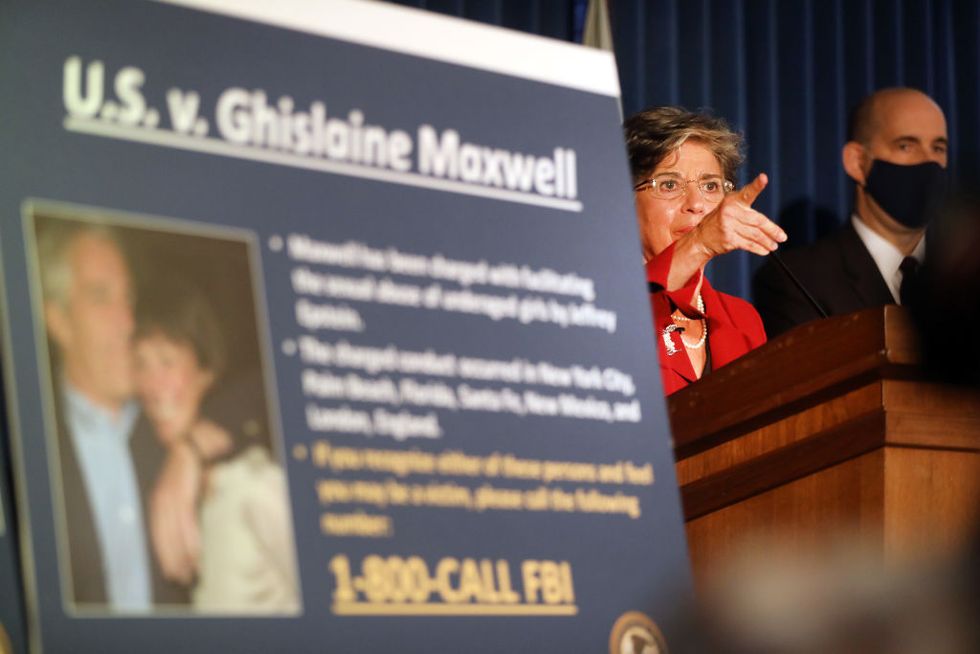 US federal prosecutors have said that she is an "extreme" flight risk and should remain in custody, as per the
BBC.
She will remain behind bars until her trial date...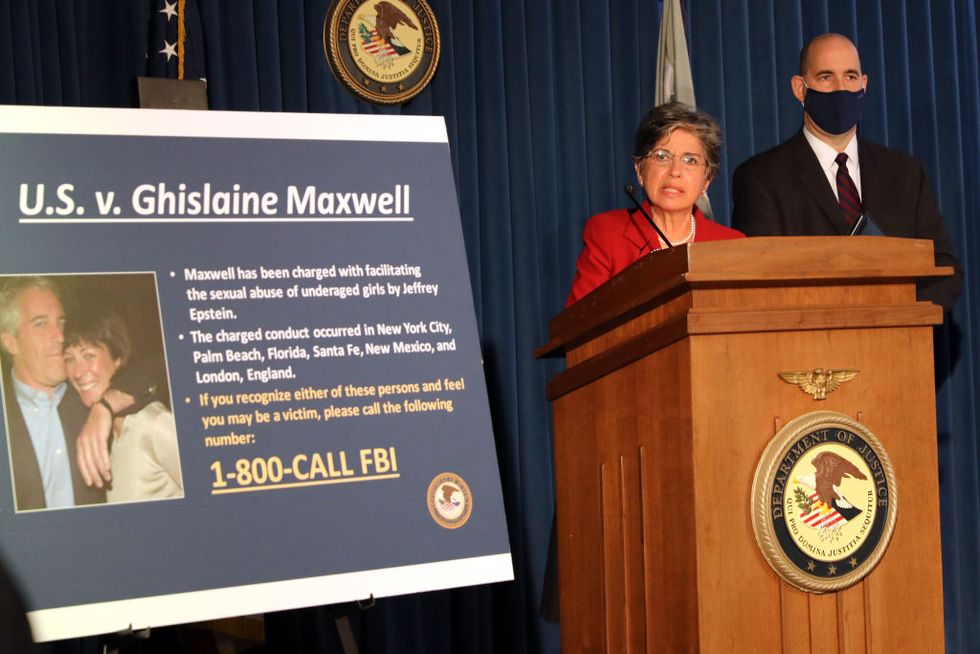 Which has been scheduled for July 2021.
But this week, some shocking news has emerged.
The son of a judge who was assigned to a case linked to Jeffery Epstein has been shot dead.
Law enforcement officials confirmed that a gunman shot Judge Esther Salas's twenty-year-old son on Sunday.
A gunman disguised as a Fedex delivery driver broke into the New Jersey home of federal Judge Esther Salas, killing… https://t.co/3WKwdtnZiA

— New York Daily News (@New York Daily News)1595212396.0
The shooting is believed to have occurred at their North Brunswick home around 5 pm on Sunday, July 19.
It's thought that Judge Salas's husband answered the door before being shot multiple times.
The FBI is investigating a shooting that occurred at the home of Judge Ester Salas in North Brunswick Township, New… https://t.co/vqeuxWCppL

— FBI Newark (@FBI Newark)1595213517.0
After which her son rushed to the door and was shot before the gunman fled.
Judge Salas was in the basement at the time and was not injured.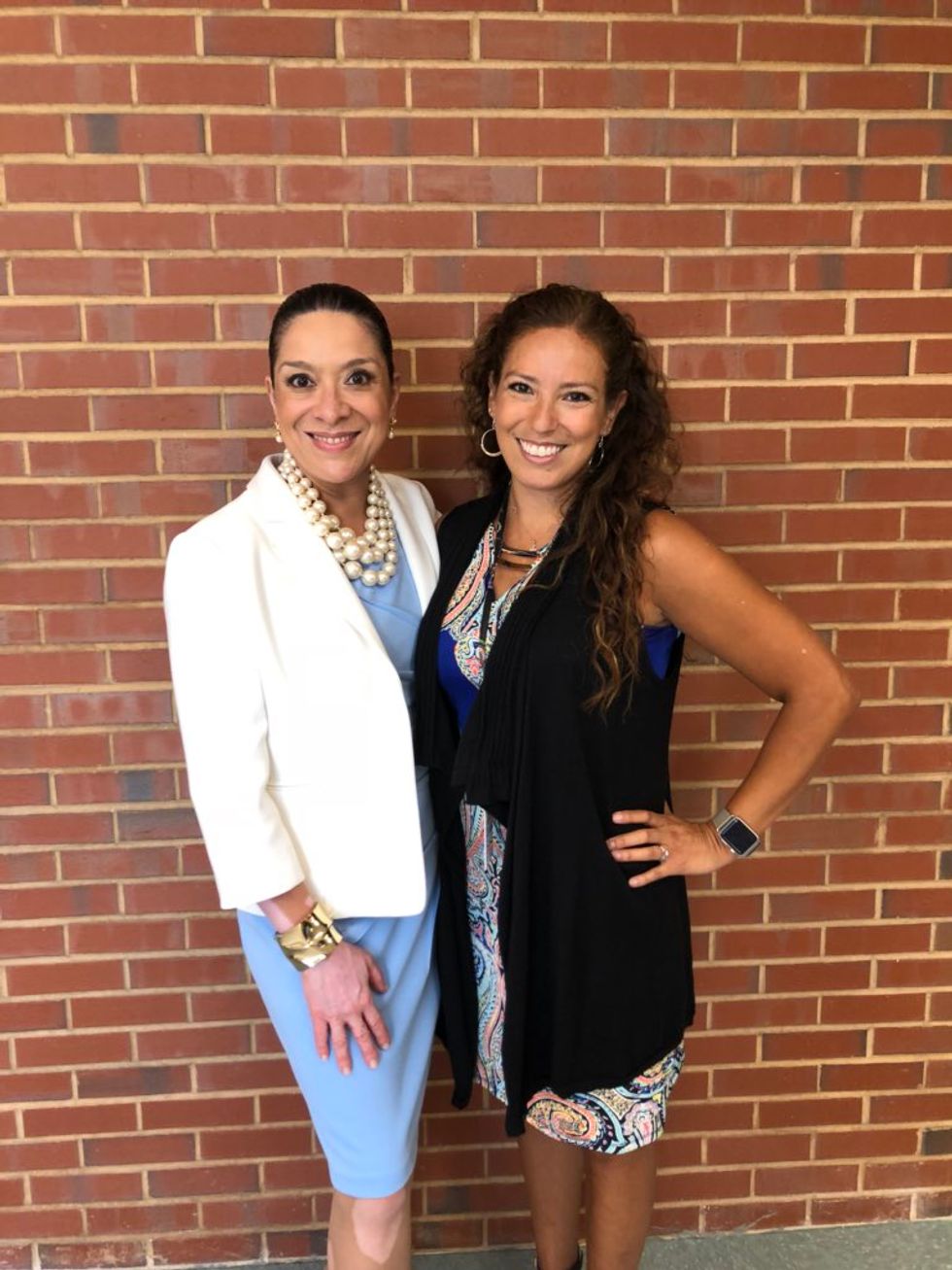 Her husband is in a critical condition in hospital.
Judge Salas has been assigned to a case involving Epstein just last week.
They give the judge Esther Salas the Deutsche Bank/Epstein case on July 15th & now someone is breaking into her hou… https://t.co/r9ysR5rGEE

— Jamarlin Martin (@Jamarlin Martin)1595209401.0
The case was brought by Deutsche Bank investors, who claim the company made misleading statements about its anti-money laundering policies and failed to monitor "high-risk" customers, including Epstein.
The identity of the gunman is not yet known.
Correction- Any info please call @FBINewark at 1-973-792-3000 https://t.co/KSQVJS525B

— FBI Newark (@FBI Newark)1595245852.0
But early reports indicated the shooter may have been dressed as a FedEx delivery driver. FedEx issued a statement on Monday: "Our deepest sympathies are with Judge Salas and her family at this time," the statement continued, as per
NBC
New
York
. This is a developing story. Stay posted for more updates.