Sugary treats are one of the many pleasures of life. Those with a sweet tooth among us will know that there's something so irresistible about everything cake, cookie, and chocolate-related.
But the latest dessert drop is one of the most delicious we've seen.
Keep scrolling to take a look at the brand new sweet treat and see where you can get your hands on it.
There's nothing better than gorging on a sweet treat from time to time.
Those with a sweet tooth will understand that sometimes you just have to let yourself indulge in some sugary goodness.
It's something many of us are unable to resist...
Dessert may not be the healthiest option but it tastes so good.
Whether you're a cake lover or a chocoholic... or both...
There are many options out there to give us that sweet fix.
But there's one candy brand that's truly at the top of the ranks.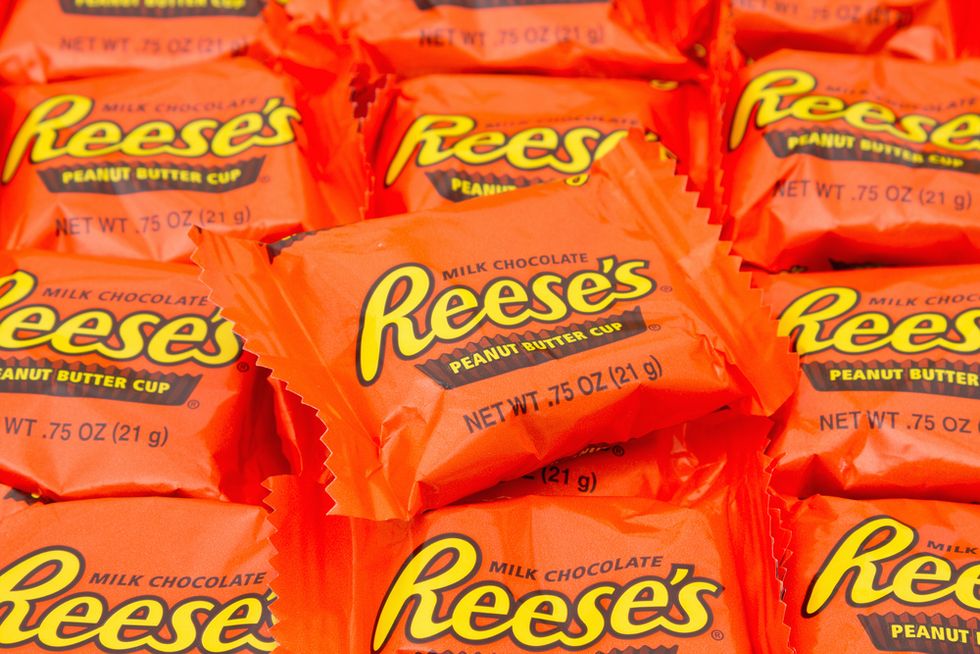 via: Shutterstock
...Reese's.
There are a hundred reasons to love Reese's.
delicious.
Reese's are primarily known for one thing...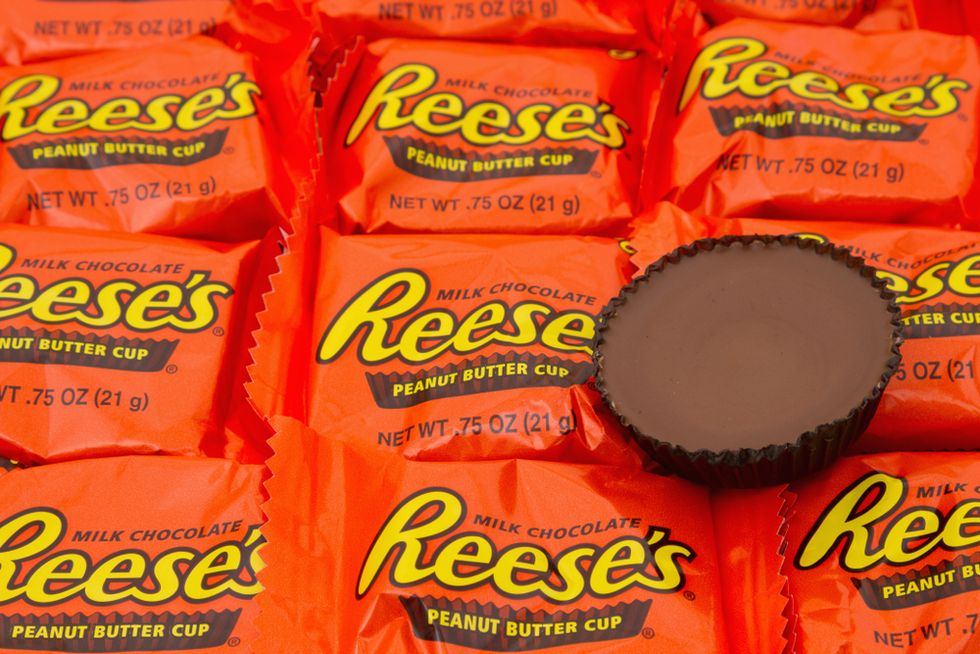 via: Shutterstock
Their peanut butter cups.
But of course, the brand has released a whole host of tasty, peanut-buttery creations...
Reese's for breakfast?
There's even a Reese's spread...
Open a world of spread-abilities. #ReesesSpreads http://t.co/a55RXpp5QK

— REESE'S (@REESE'S)1417292101.0
Just go ahead and spread this stuff on anything and everything to get your Reese's fix.
And of course, who can forget Reese's Eggs?
all year to get their hands on those delicious Reese's Eggs.
But the latest Reese's launch?
Well, that's got the whole internet talking - and it's not hard to see why!
It comes courtesy of Sonic Drive-In.
And it's an absolute must for any Reese's superfan.
It's a Reese's ice cream cone.
We know, we can't believe it hadn't been done before, either.
It's a total peanut-butter-fest.
The crunchy chocolate waffle cone is layered with creamy peanut butter and vanilla ice cream topped with Reese's Peanut Butter Cups, Mini Reese's Pieces candies, and yet more peanut butter.
It's definitely indulgent.
And if you're not a cone fan, don't fear - it can also be ordered as a  Reese's Overload Blast drink.
And here's the drink.
Sonic Unveiled A Reese's Ice Cream Cone Topped With Reese's Pieces And Peanut Butter Cups https://t.co/eKWLaf7T1M

— Natalia Carter 🌮 (@Natalia Carter 🌮)1583224635.0
Honestly, we don't know which we want more!
We know it's still not quite ice cream weather.
In fact, we're still more in the mood for a hot chocolate!
But don't worry!
Even though the new menu items are available right now, you can get them right through til the third of May.
Thanks, Sonic!
Fancy more exciting fast food news? Scroll on for Dairy Queen's intriguing new ice cream launch ...