In August, Disney held its biannual D23 Expo event. During the 3 day extravaganza, fans of the Hollywood giant flocked to the Anaheim Convention Center to get the first scoop on the latest news and upcoming projects the studio has up its sleeve.
The event saw a whole host of trailers and previews for a slew of exciting upcoming shows and movies, as well as teasing project announcements away from the big screen, including tantalizing new additions to the Disney parks.
But one of the stand-outs from the event came courtesy of Pixar - who unveiled its new movie, Soul, which is certainly set to be a real tear-jerker as it's literally about dying. The first teaser trailer for the animated movie has just dropped and it's one of the saddest things we've ever seen (yes, even sadder than when Bing-Bong fades away in Inside Out).
Get your tissues at the ready, it's about to get very emotional...
Disney's D23 Expo ran from August 23-25 and was host to an array of exciting announcements.
The 3-day event was jam-packed with tantalizing sneak peeks, previews, and teasers.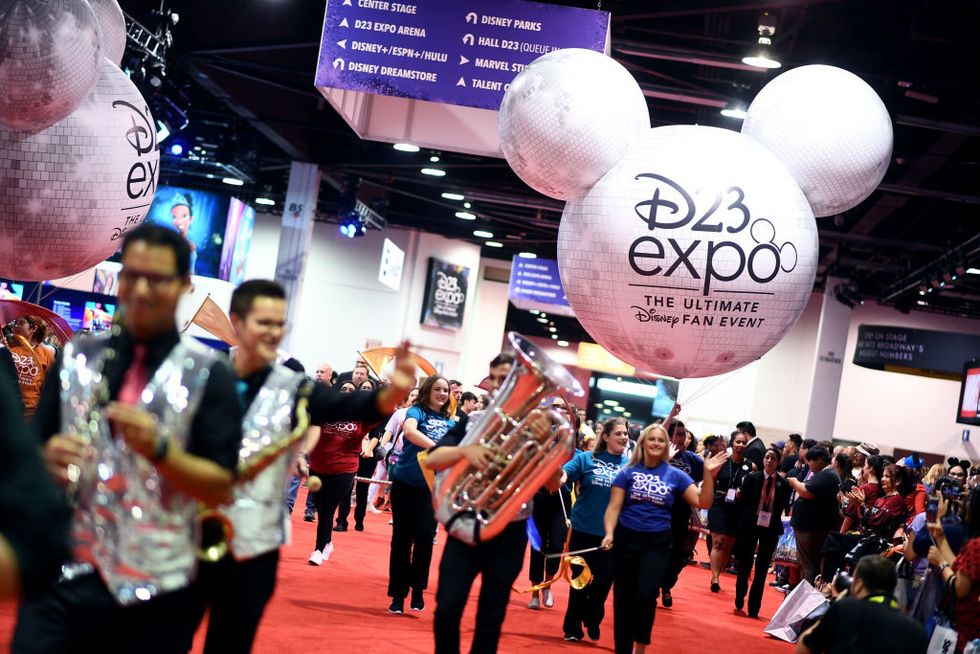 via: Getty Images
During the event, fans learned about what they can expect from the studio in the up and coming months.
There was truly something for everyone.
Star Wars news to eye-popping new Disney park attractions, the studio hasn't fallen short of exciting projects.
But one of the movies that stood out the most was Pixar's new animated film, Soul...
via: imdb
Mainly because it looks so damn
heartbreaking. 
As in, this may be the saddest thing we've seen since that Inside Out scene...
via: imdb
That moment when Bing Bong fades away? Yep, we're
still
crying.
The movie centers on the theme of death.
via: imdb
The movie follows Joe (Jamie Foxx), a middle school band teacher who dreams of playing jazz music in a New York club. But, things take a turn when he loses his passion for music. 
An unfortunate misstep finds Joe at back at the "You Seminar"...
via: imdb
You're probably wondering what the hell the You Seminar is, right? Well, in the movie, i
t's the place where we all get our souls. 
While attending the "You Seminar," Joe meets an infant soul named 22...

via: YouTube
Voiced by Tina Fey, 22 is on the journey of trying to find herself.
With the help of 22, Joe attempts to find his way back to his body.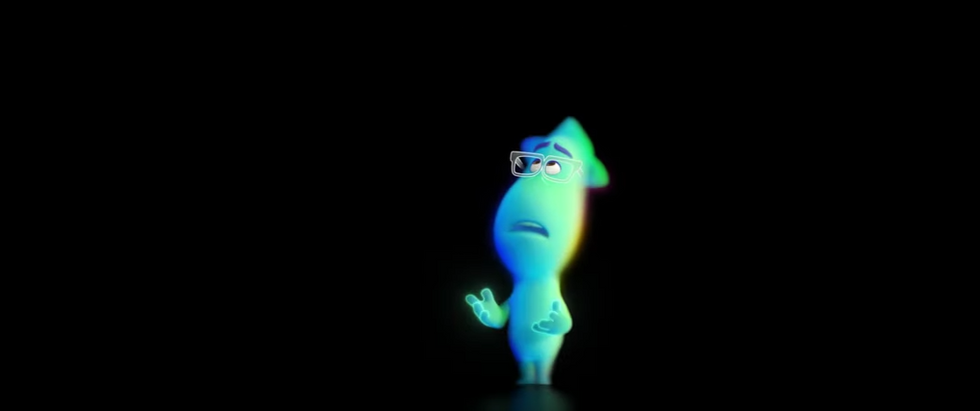 via: YouTube
If the teaser trailer (which has
just
dropped) is anything to go by, it looks like we're in for a real tear-jerker with this one.
While the plot is no doubt tragic, it's certainly an interesting premise.

via: YouTube
A whole film centering around death? Sounds fairly bleak, but we're guessing they'll be some kind of important hidden message illustrated through the movie.
We also have to take a moment to appreciate how insane the animation looks...

via: YouTube
Pixar have truly outdone themselves, which we didn't even realize that was possible.
Fans took to Twitter to point out how tragic the premise of the movie is.
I'm ready for Pixar to emotionally destroy me once again. #PixarSoul https://t.co/sTcLSyTIsi

— Rodney Nava (@Rodney Nava)1573140760.0
But, no matter how heartbreaking
Soul
seems, you bet we'll be flocking to theatres to watch!
Since the teaser dropped, people are intrigued to see what's in store.
@PixarSoul Dang, this looks really good. While I wish it stayed in the style before the manhole incident, I'm inter… https://t.co/0UqFiy6Nv5

— Gruebber (@Gruebber)1573143181.0
Details have been pretty scarce, so we're eager to find out more about what the plot will entail in the lead up to its debut next year.
All-in-all, people seem pretty eager for the movie's release.
Even though we've only had a small taste of what is to come.
Check out the trailer below:
Soul
will be hitting theatres on
June 19, 2020. 
Speaking of Disney, the Hollywood studio has just announced that a
Hocus Pocus
sequel is in the works and the original cast are set to reprise their iconic roles. Keep scrolling to learn more...