Airlines are having customer service issues, lately. This time, the incident falls to Southwest Airlines, after a mother's post to social media went viral. She claims that her daughter was bullied over an unusual first name.
The girl's name is absolutely unique--yet that can't excuse a public mocking by airline staffers. Traci Redford, her mother, attempted to complain with Southwest, but the company dragged its heels in responding. So here we are: an upset mother, a viral post, and tons of people with opinions on the story.
Southwest has since responded, but the internet remains abuzz. However, not everyone is angry at the airline. Some people are actually shaming the mother, for giving her child a 'strange' name. And some are just cracking jokes. See the whole story for yourself below!
Traveling by airplane is already an ordeal.
You've got to arrive hours early, check bags, go through security, then be lifted and transported thousands of feet in the air. It can be a stressful experience.
One mom and her daughter had an unpleasant encounter on top of this.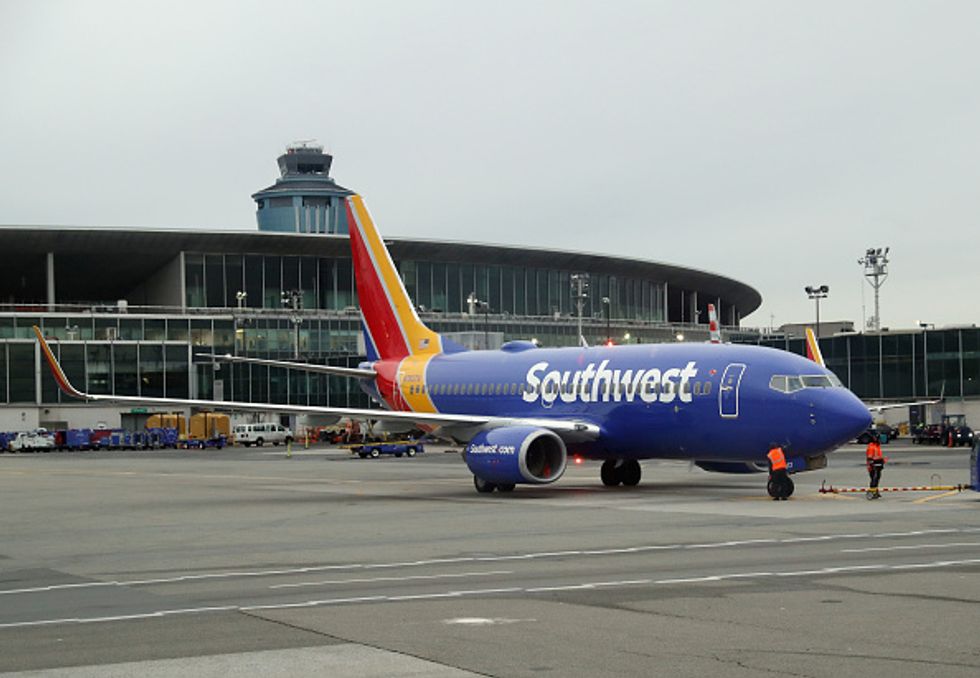 via: Getty Images

A mother from El Paso, Texas name Traci Redford has voiced her anger over a Southwest Airlines employee apparently mocking her daughter's unique name.
The complaint has since gone viral.
Traci posted a video to social media, which quickly made the rounds. Here's what you need to know!
Redford and her daughter were boarding a plane at the John Wayne Airport in Santa Ana.
And Redford claimed that the gate agents were mocking her daughter for the name on her boarding pass. The daughter's name? Abcde (pronounced Ab-si-dee).
Abcde is epileptic.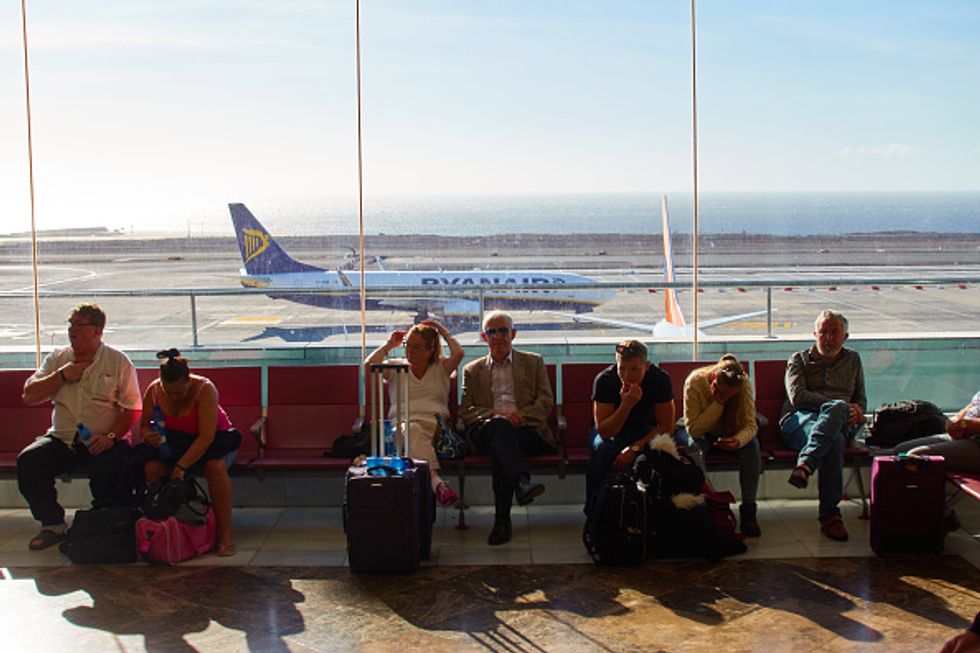 via: Getty Images
So, according to Redford, they normally pre-board. As they were preparing to do so, they noticed the gate agents.
It was pretty obvious what they were doing.
"The gate agent started laughing, pointing at me and my daughter, talking to other employees," Redford said in her video.
Redford couldn't let that stand.
Name shaming? This Texas woman claims a @SouthwestAir agent made fun of her 5-year-old daughter's name as they were… https://t.co/WzwryOrS51

— Veronica Miracle (@Veronica Miracle)1543447763.0
"So I turned around and said, 'Hey, if I can hear you, my daughter can hear you, so I'd appreciate if you'd just stop."
And Abcde did indeed hear.
"She said, 'Mom, why is she laughing at my name?' And I said not everyone is nice and not everyone is going to be nice and it's unfortunate," Redford told 
ABC7
.
Redford tried to spin the encounter as a teaching experience.
However, she was still angry that her daughter, all of 5 years old, had been bullied at an airport.
The bullying went even further.
A mother says that a Southwest Airlines employee poked fun at her daughter's name, which happens to be the first fi… https://t.co/455ySHhhd1

— Twitter Moments (@Twitter Moments)1543516297.0
The gate agent, according to Redford, also took a picture of Abcde's boarding pass and posted it online over social media.
Redford found out from somebody else who saw the picture.
Redford told
ABC7:
"It was actually brought to my attention by somebody who had seen it on Facebook and reported it to Southwest Airlines."
When she found the picture, her frustration only grew.
"While I was sitting there, she took a picture of my boarding pass and chose to post it on social media, mocking my daughter," Redford explained to
ABC7.
The incident happened several weeks ago.
Before her post went viral, Redford had been trying to get in touch with Southwest for weeks and register a complaint about her daughter's treatment.
But nothing she did seemed to get through.
Redford told ABC7: "After two weeks of doing a formal complaint, Southwest hadn't done anything."
However, that has changed.
Post-going-viral, Southwest released an apology—and followed up with the employee who posted about Abcde on social media.
A spokesperson made a statement to BuzzFeed News.
Southwest Airlines spokesperson Chris Mainz offered the company's "sincere apology to the family." He added that the employee's post to social media "is not indicative of the care, respect, and civility" Southwest expects of employees.
The airline has finally taken action.
Southwest has "followed up with the Employee involved, and while we do not disclose personnel actions publicly, we are using this as an opportunity to reinforce our policies and emphasize our expectations for all Employees," according to Mainz.
Remember the golden rule, kids!
"We take great pride in extending our Southwest Hospitality to all of our Customers, which includes living by the Golden Rule and treating every individual with respect, in person or online," Mainz added.
Some people think Redford set her daughter up to be ridiculed.
@courtkub214 The Southwest employee was rude but seriously, how do you not expect this to happen when you name your… https://t.co/2qZe5AWKvO

— Stacey (@Stacey)1543499019.0
They claim that naming a child 'Abcde' makes her an easy target to be bullied.
Others felt bad for the 'poor kid.'
@ABC7Veronica @SouthwestAir @JohnWayneAir @ABC7 Poor kid is going to be laughed at the rest of her life by Customs… https://t.co/tIYPACq5eq

— Nikki B (@Nikki B)1543541001.0
Was this an isolated incident, or will it happen again?
And some couldn't help but make a joke.
@ABC7Veronica @SouthwestAir @JohnWayneAir @ABC7 I had same issue with my kid FGHIJK. Pronounced Joe

— BillsMafia101 (@BillsMafia101)1543535861.0
Because someone always has to crack the joke in a situation!
They had to wonder about the name-choosing process.
@ABC7Veronica @SouthwestAir @JohnWayneAir @ABC7 I'm sure people told her not to give her child that name but she just didn't give an F..

— Engelbert Cumberbatch (@Engelbert Cumberbatch)1543542834.0
How did that go down, anyways?
Some jokes got almost as much attention as the viral post.
When you've got a real zinger, you share it with the world, right?
Most people just worried for the child, though.
@ABC7Veronica @SouthwestAir @JohnWayneAir @ABC7 Imagine that poor child applying for a job some day...this should b… https://t.co/n0ciD68UfE

— Dr.Flomero (@Dr.Flomero)1543554058.0
'Abcde'
is
very outside of the norm, after all.
But the name isn't unheard of.
It may be unique, but there are actually a number of other people in America sharing the name 'Abcde.'
Another girl named Abcde made headlines in 2014.
A 7-year-old autistic child named Abcde Santos drew attention when she was turned away by a mall Santa, because he was afraid of her pit bull service dog.
After that story, Vocativ did a headcount.
The website found that 328 people in the United States had the name Abcde, all of them girls and most of them minors.
It's a fairly new phenomenon—the median age is 7.5.
And 2009 in particular saw an all-time high in 'Abcde' births, with 32 babies being given the name.
Users on 'Bump,' a pregnancy forum website, have some thoughts on the name.
Several users have posted, claiming to have met children named Abcde in real life. Of course, several posts on the site have also declared it one of the "worst names ever."
Well, there are always nicknames.
One site,
Baby Name Wizard
, lists a whole bunch of nicknames for Abcde, including Ce-Ce, Sidy, Abby, Xyzzie, Aebi, and Seedy.