Flying on a commercial airplane is probably one of the worst activities a human being can participate in. Canceled flights, crowded planes, lost luggage, not to mention seats built to accommodate people from the Paleolithic era when homo sapiens were significantly smaller.
It's already miserable enough to get on an airplane, but now Spirit Airlines has started just kicking people off of flights whenever they feel like it. And frankly, that's just adding insult to injury because only a desperate masochist would fly Spirit Airlines — an airline that actually charges you to speak to a human being when checking in, adds crazy fees for a carry on bag, and would probably charge you for using your oxygen mask mid-crash. 
Mei Rui, a mom from Houston who was booted off a Spirit Airlines flight this week while breastfeeding her baby.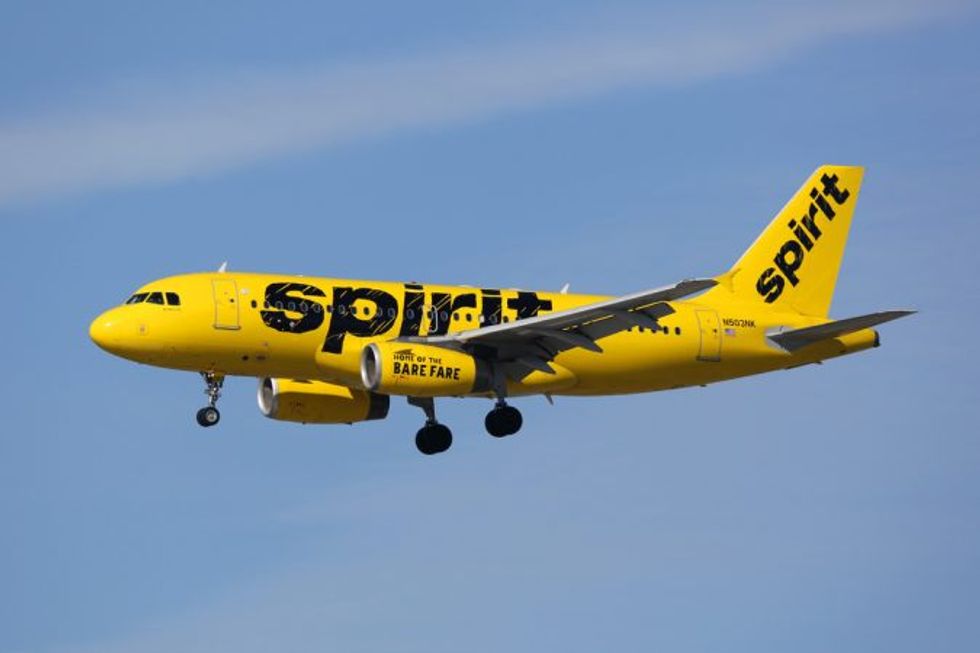 via: Shutterstock
Rui, a Grammy-nominated concert pianist, cancer researcher, and mother was travelling to New York. The fact that she even made it on the plane with her child in the first place is an accomplishment, as it appears she is the busiest woman alive.
Rui was travelling from Houston to Newark Airport with her infant son and elderly parents.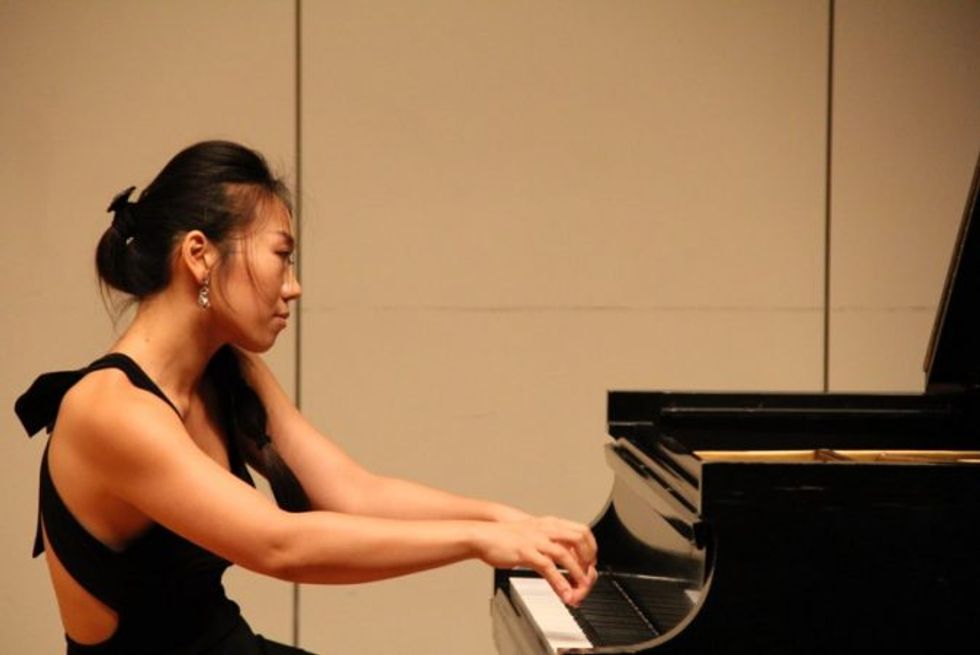 via: Mei Rui Piano
The flight was delayed for weather, and her son started to get fussy. Rui began breastfeeding him in an attempt to calm him down for the three hour flight.
Nobody likes a crying baby on an airplane.
Least of all the parents who have to try and quiet them down — while being painfully aware that every single person on the plane is slowly losing their minds and unable to hear their in-flight entertainment. Rui said she didn't want the baby to cry for the whole flight. 
The plane was about to take off, but Rui wasn't finished feeding yet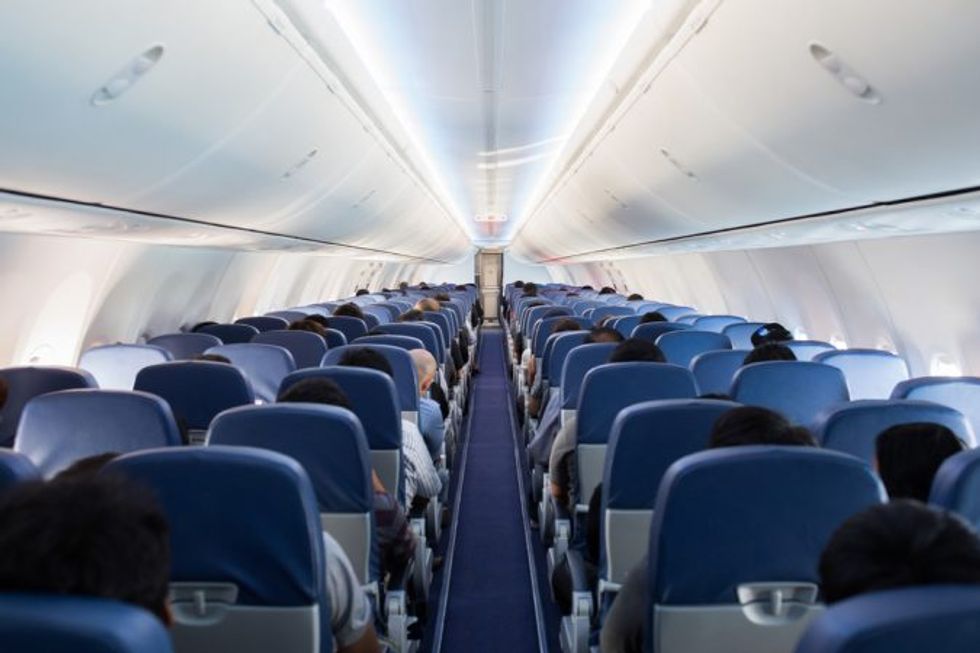 via: Shutterstock
She asked the flight attendants if she could have a few more minutes to finish feeding before they closed the cabin door so that her baby would have enough to eat. She promised she would buckle him into his seat when the plane door was closed.
The flight attendants conferred at the front of the plane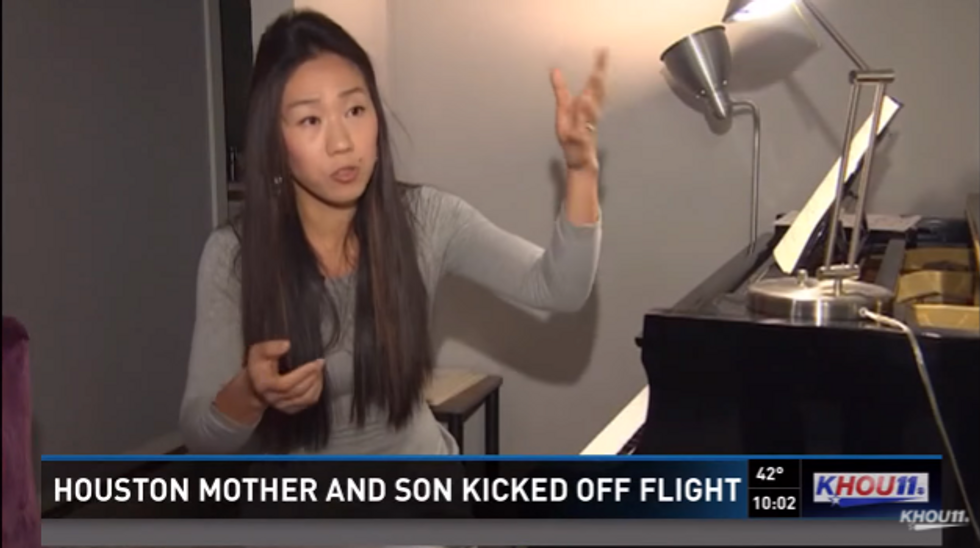 via: YouTube
Meanwhile, Rui continued feeding her baby and then buckled him into his seat. He started crying loudly.  Within a few minutes, she was being asked to get off the plane.
At this point, Rui began recording the incident on her phone.
In the video, her son is buckled into his own seat when they are asked to be taken off the plane. He is crying loudly, and everyone seems confused.
A few minutes later, the video shows Rui in the terminal being confronted by police.
【美國航空業有毒?又有亞裔被趕下機 這次是因給幼童餵奶】 https://t.co/eNj11vVmL1 繼今年4月,美聯航因座位不夠將一名亞裔醫生暴力拖下飛機,引起社會劇烈譴責後,美國精神航空(Spirit Airline)又在… https://t.co/JZUrDawaXM

— 通傳媒 (@通傳媒)1513047546.0
In the video she asks,
"I just want to know why we were kicked off the plane." But the officers blocking her way to the plane will not give her a clear answer  — just that she wasn't being "compliant". Rui is obviously upset, and her baby is bawling.
Rui then asks the officers for compassion.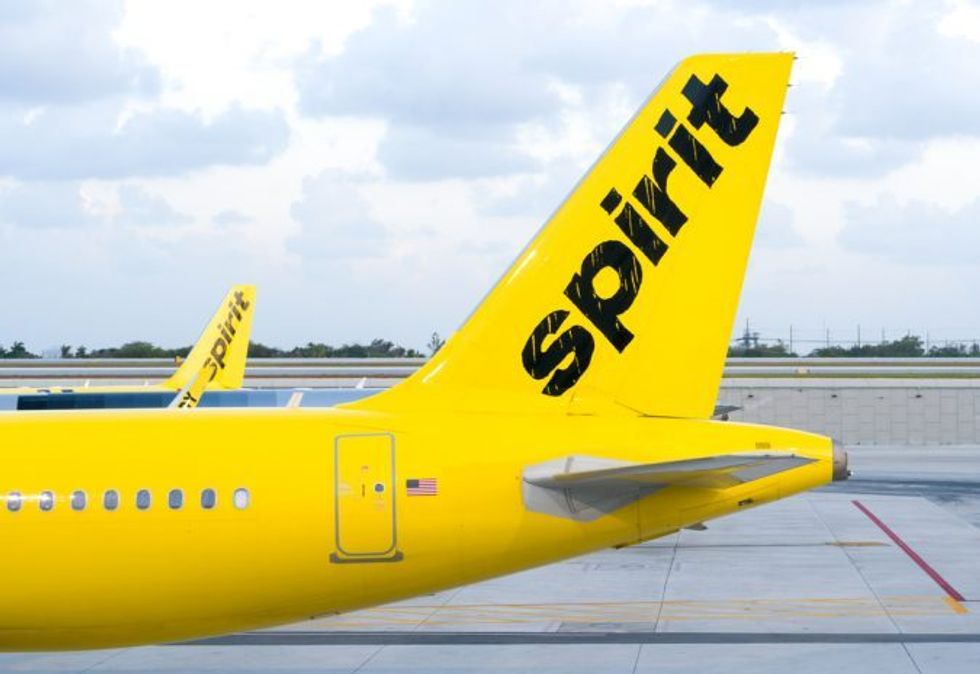 via: Shutterstock
"What if it was your family?," she asks in the video. An officer cuts her off saying this wouldn't happen if it was his family (Harsh!). Rui continues saying that she needs to get on the plane, but the officers refuse.
Rui and her family ended up missing the flight.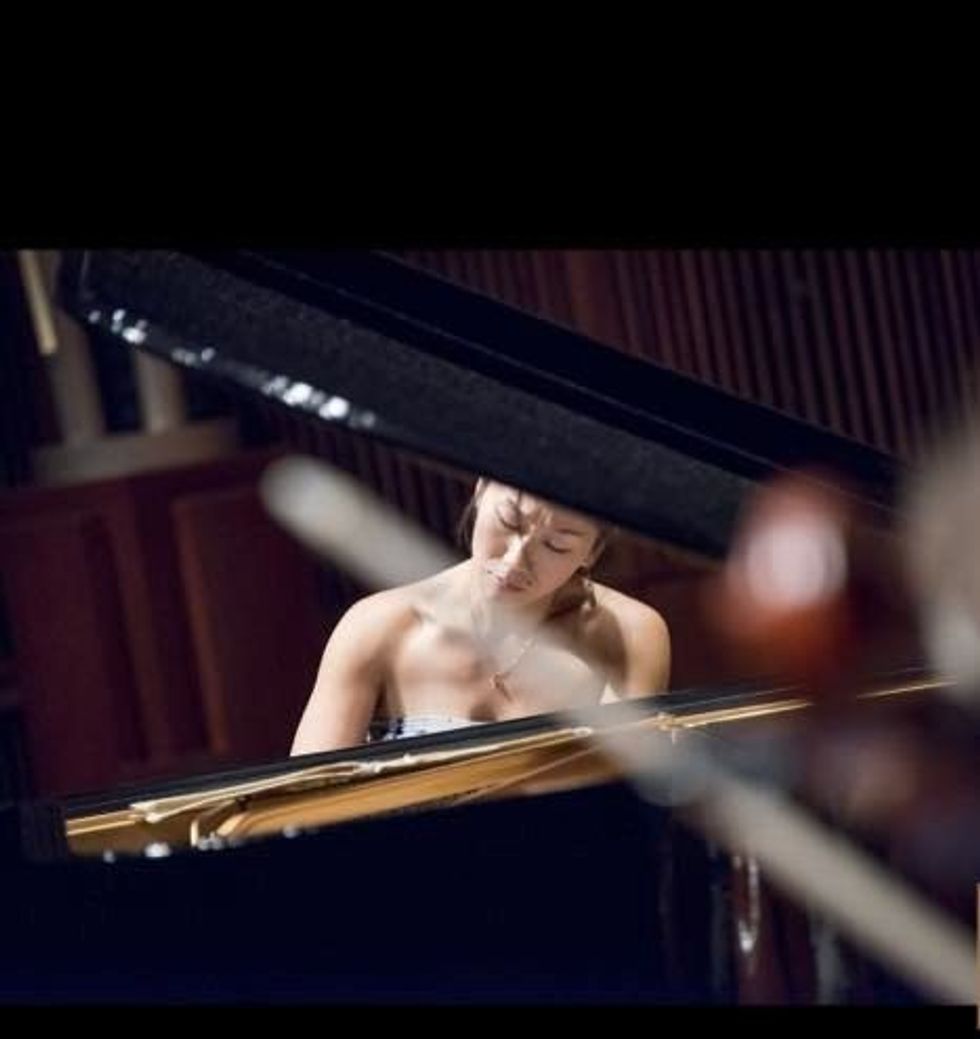 via: Mei Rui Piano
They never made it to New York, and the incident was another blow in a hard year for Rui, who lost her home in Hurricane Harvey earlier this year.
In a statement, Spirit Airlines defended the decision to kick Rui and her family off the airplane.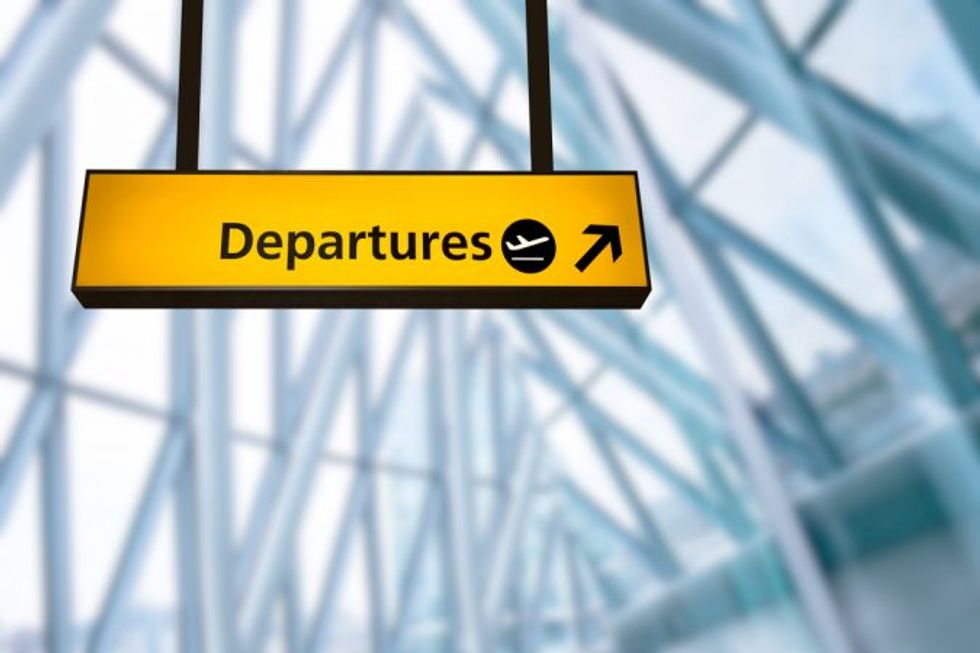 via: Shutterstock
They stated:
Our records indicate a passenger was removed from Flight 712 after refusing to comply with crew instructions several times during taxi to runway and safety briefing. To protect the safety of our guests and crew, FAA regulations and airline policies require all passengers to stay seated and buckled during takeoff and landing. We apologize for any inconvenience to our guests. As a courtesy, we've issued a full refund to the passenger in question.
The people of the Internet were understandably furious on her behalf.
And they didn't hesitate to voice their opinions...
Humiliating indeed!
This is so ridiculous. Ppl spend so much money for an airline ticket!!! @SpiritAirlines you should be ashamed!!! Br… https://t.co/BSD5o96nrZ

— Jessica A. Caesar (@Jessica A. Caesar)1513056452.0
Were they were being insensitive to the needs of a mother and young child?
@nicholas_navin @SpiritAirlines Absolutely unacceptable and disgusting on Spirit airlines part!! Causing such a tra… https://t.co/xSlVtTsmeq

— Mrs.Emaily (@Mrs.Emaily)1512895479.0
But others disagree.
Some people, like this Twitter user, felt that 2 years old was way too old to be breastfeeding.
@nicholas_navin @SpiritAirlines He's two years old and still breastfeeding? somethin more wrong with that than with spirit airlines

— acharet (@acharet)1513110211.0
Which is also a valid concern...
They think the airline made the safest choice for the passengers on the flight.
What do you think? Was Spirit in the wrong?