Everyone (or almost everyone) knows and loves SpongeBob, the shapely, yellow sea sponge known for his upbeat attitude. Kids and adults have been delighted by SpongeBob for years.
I remember him well. The happy little sponge in a pineapple under the sea. SpongeBob was an innocent and harmless creature bringing nothing but joy to the world.
But one person thinks otherwise. And no, it isn't Plankton or Squidward, it's University of Washington professor, Holly M Barker, and she believes SpongeBob is a violent, racist, colonizer. Oh boy.
Read on to learn more about SpongeBob and Barker's bizarre theory.
SpongeBob debuted on Nickelodeon on May 1st of 1999 and has run for an impressive 250 episodes since then.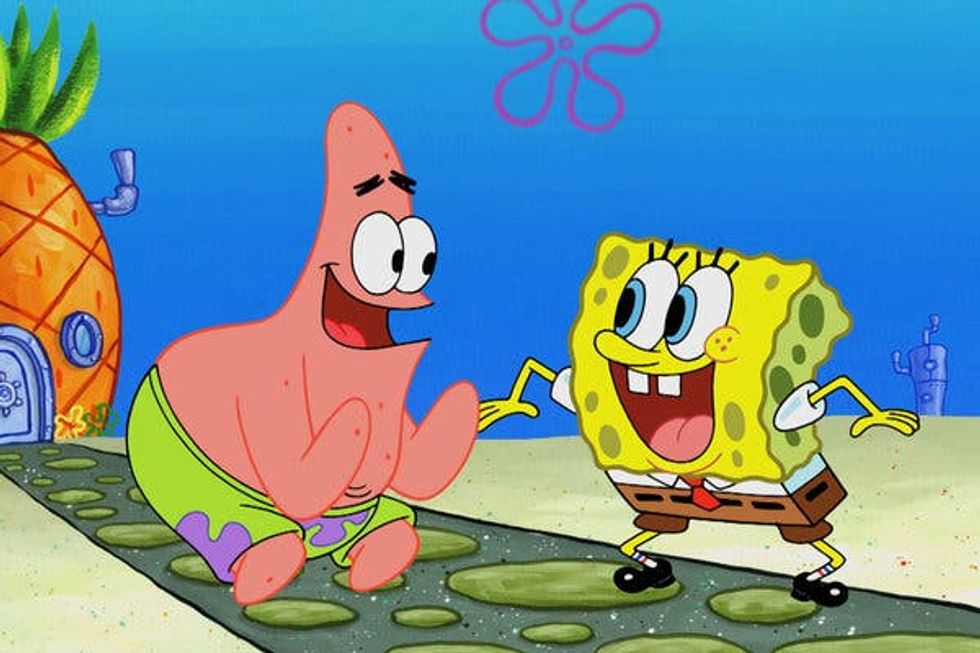 The enduring fame of 
SpongeBob
shocked many. It became an instant hit with kids, but the show's sneaky, subversive adult humor made it watchable for parents. And then a funny thing happened.
They hit it big on the Internet.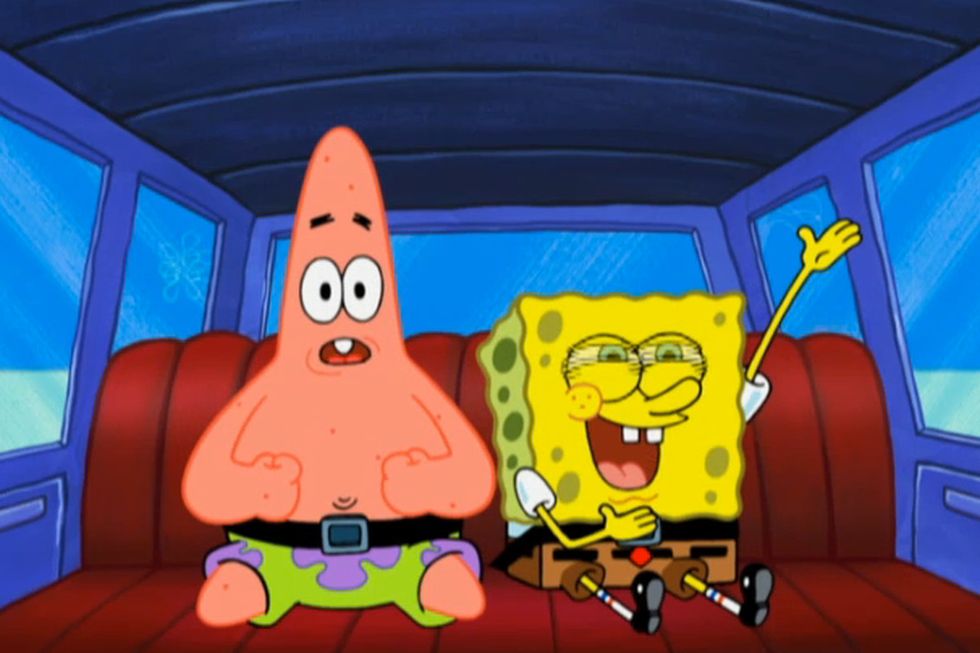 From GIFs, to memes, to Reddit and Tumblr conspiracy theories, young people have picked SpongeBob as a beacon and injected him into popular culture via social media. The thing is.... it works. Have you ever needed a meme to describe a weird feeling? Well, there's a SpongeBob meme for that.
What's SpongeBob SquarePants actually about?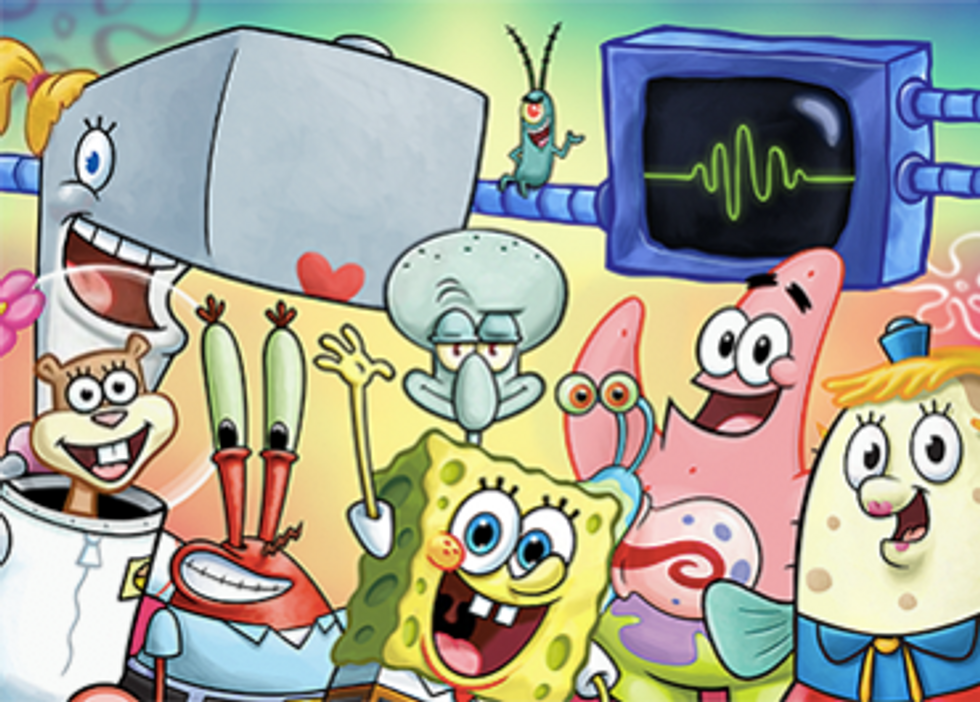 The show, which was the fifth longest running in US TV history, follows a group of friends, and enemies, in the fictional town of Bikini Bottom - somewhere 'under the sea' in the Pacific Ocean.
There's SpongeBob, Patrick, and Squidward.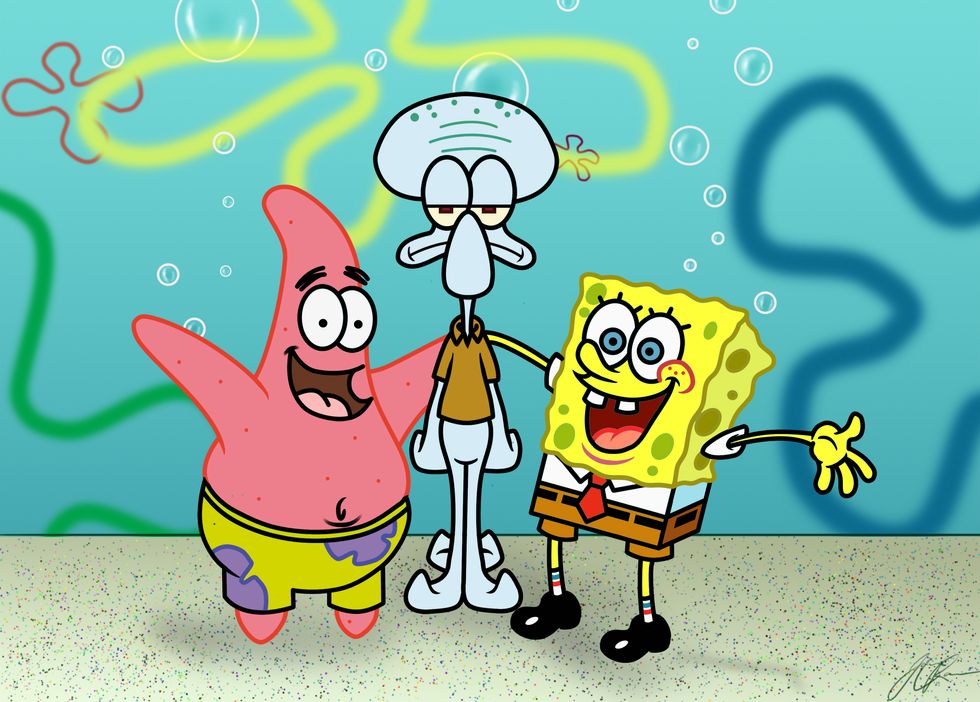 This trio are the most central characters to the shows plot, which aims to educate young people while keeping them laughing and entertained. But there's also the underwater squirrel, Sandy, and of course Mr Krabbs and his rivalry with Plankton over the secret ingredient to the Krabby Patty.
The show was created by Steven Hillenburg.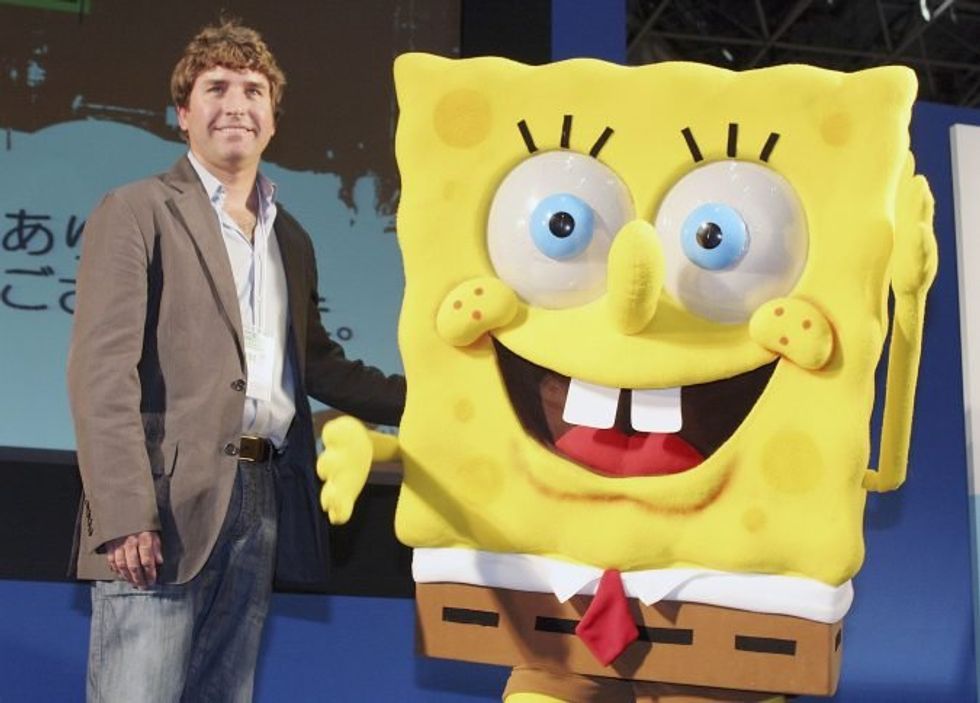 via: Getty
Hillenburg began his animation career in 1987, studying Experimental Animation at the California Institute of Arts in Valencia before he earned his Master of Fine Arts in 1992. From there, he began winning awards and became a director and writer on Nickelodeon's 
Rocko's Modern Life
, before he began working full-time on writing, producing and directing the animated series that would eventually become 
SpongeBob SquarePants
.
Tragically he passed away last year aged just 57.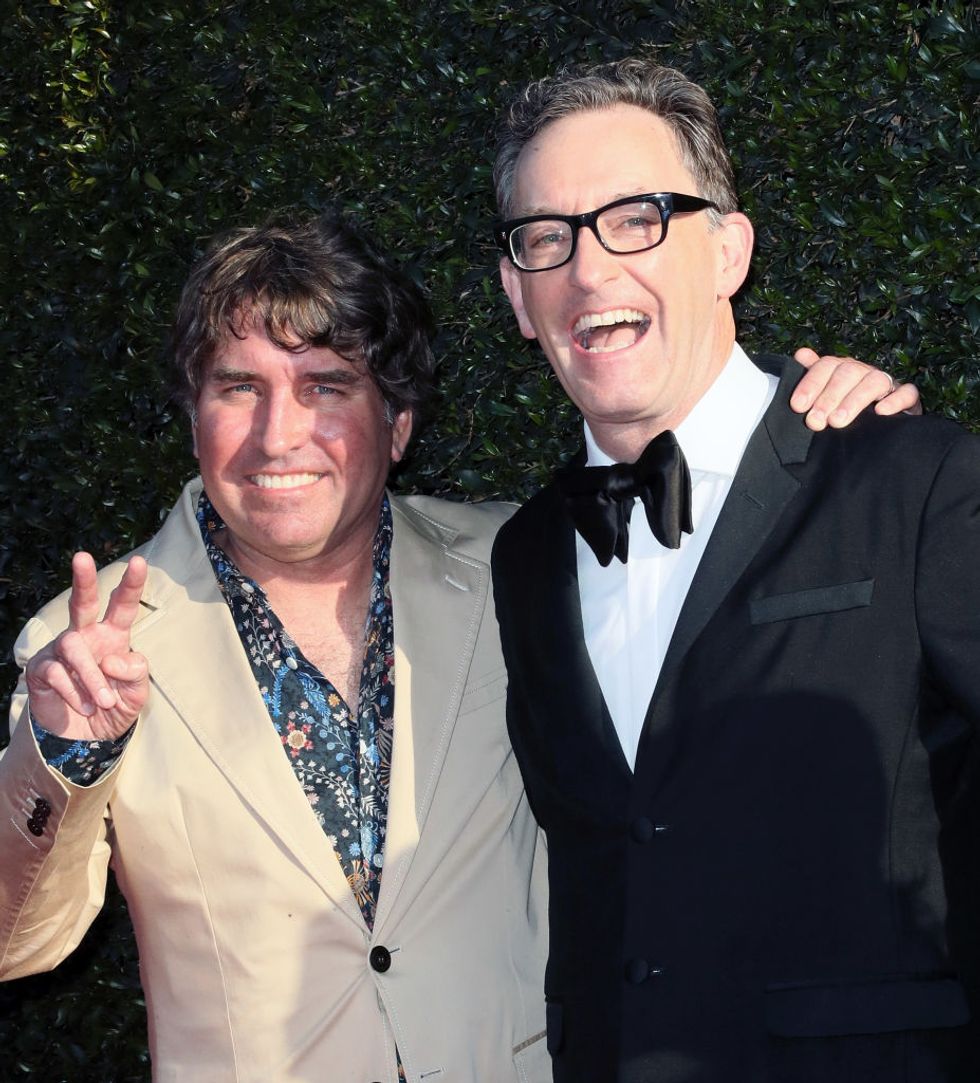 via: Getty Images
At the time Nickelodeon released the following statement, according to
Variety
:
We are incredibly saddened by the news that Steve Hillenburg has passed away following a battle with ALS. He was a beloved friend and long-time creative partner to everyone at Nickelodeon, and our hearts go out to his entire family. Steve imbued SpongeBob SquarePants with a unique sense of humor and innocence that has brought joy to generations of kids and families everywhere. His utterly original characters and the world of Bikini Bottom will long stand as a reminder of the value of optimism, friendship and the limitless power of imagination.
Hillenburg's obsession with the ocean began as a child.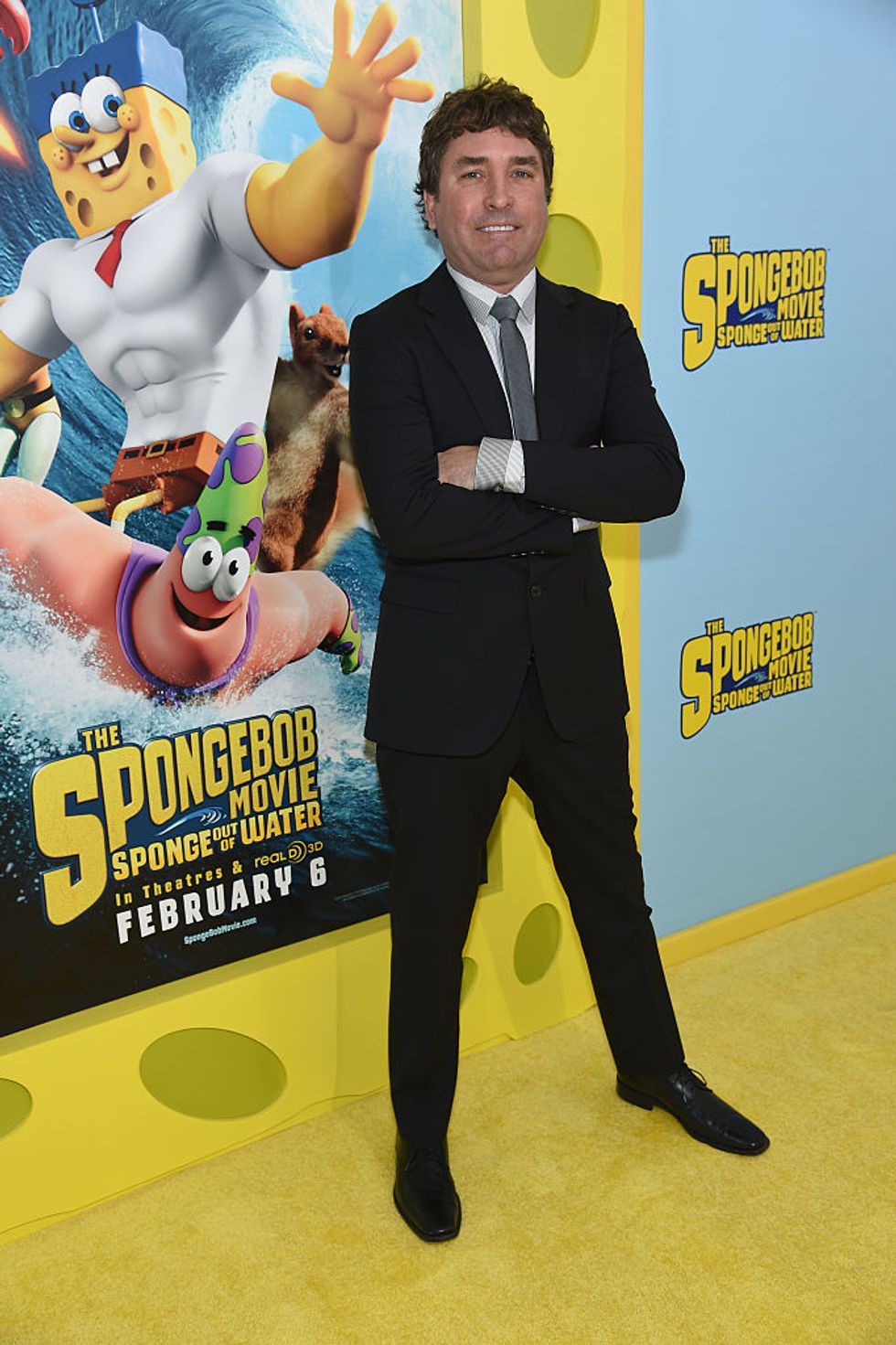 via: Getty Images
In college he pursued a major in Marine Biology and a minor in Art, putting him on the path to creating the most beloved children's show set under the sea. In 1984, Hillenburg joined
The Ocean Institute
in Dana Point, California, to help educate the general public about marine life and history. And there, he began to draw. While at the Institute, Hillenburg created a comic book called The Intertidal Zone which he used to make marine biology interesting to kids. Many of the well-known and beloved characters you watch in 
SpongeBob
the television show were dreamed up during this period of his life. Sadly, Hillenburg couldn't get any reputable publishing houses to publish his comic book.
Soon, he decided to take matters into his own hands.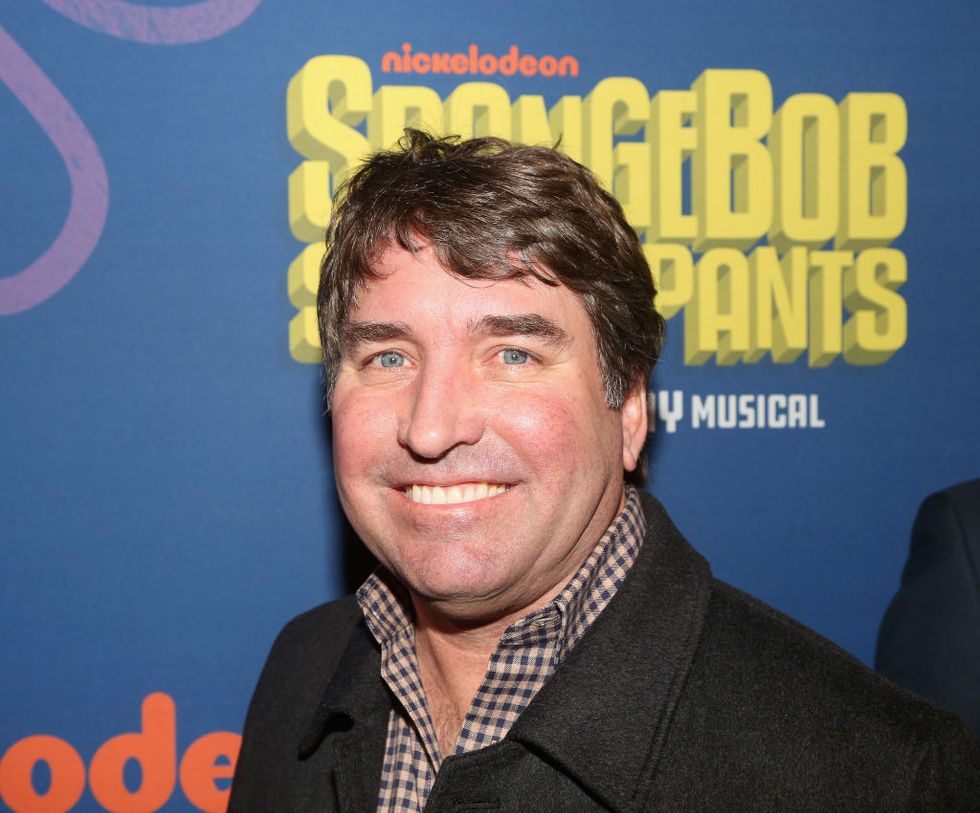 via: Getty Images
According to
Variety
, "Hillenburg began his animation career in 1987, pursuing a degree in Experimental Animation at the California Institute of Arts in Valencia and earning his Master of Fine Arts in 1992. That same year he won an award for Best Animated Concept at the Ottawa International Animation Festival for his animated short
Wormholes
, which went on to be shown at various international animation festivals. From 1993 to 1996 he would pursue work in television as a director and writer on Nickelodeon's series
Rocko's Modern Life.
" All millennial kids will fondly remember 
Rocko's Modern Life
as the show about an immigrant wallaby named Rocko who wears the same shirt every day, has a best friend named Heffer, and a dog named Spunky. The theme song was famously recorded by the
B-52s.
In 1994, he decided to develop his original comic, The Intertidal Zone.
me after making a simple phone call https://t.co/oCrbwG5psz

— ً (@ً)1522178946.0
The characters from The Intertidal Zone comic eventually became the concepts that formed 
SpongeBob SquarePants.
So before we go on, let us thank the late, great Stephen Hillenburg for his brilliant creative mind, wicked sense of humor, and desire to teach children about marine life!
After reading this, it's hard to imagine SpongeBob is 'bad'.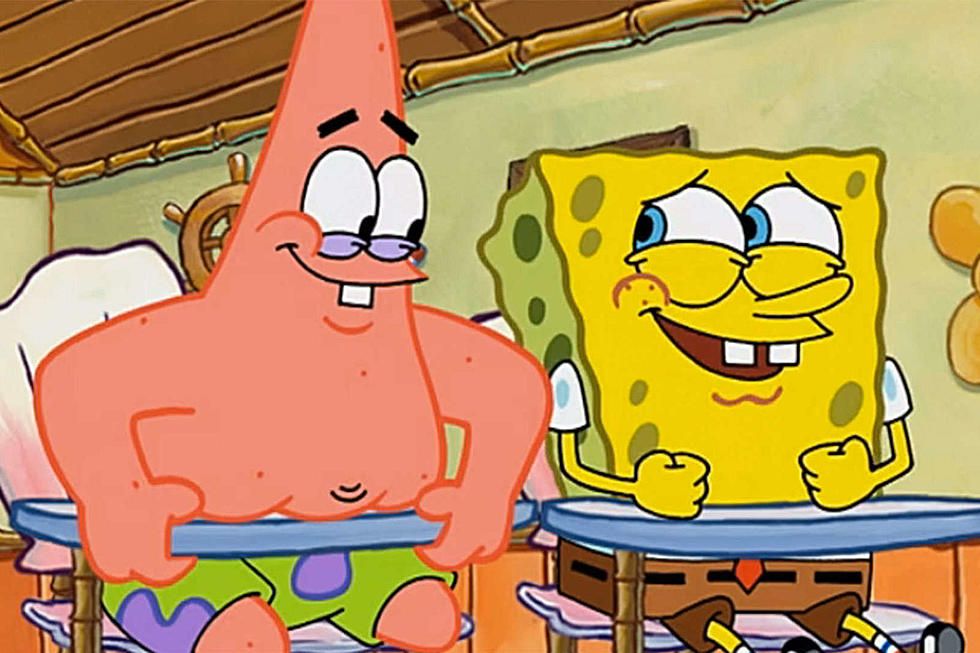 So what could possibly be bad about SpongeBob? A lighthearted educational and entertaining show for kids? A show with slight innuendos that make it just as hilarious for adults? A show based on Hillenburg's fascination with the sea? Surely there's nothing controversial here.
Well one professor disagrees.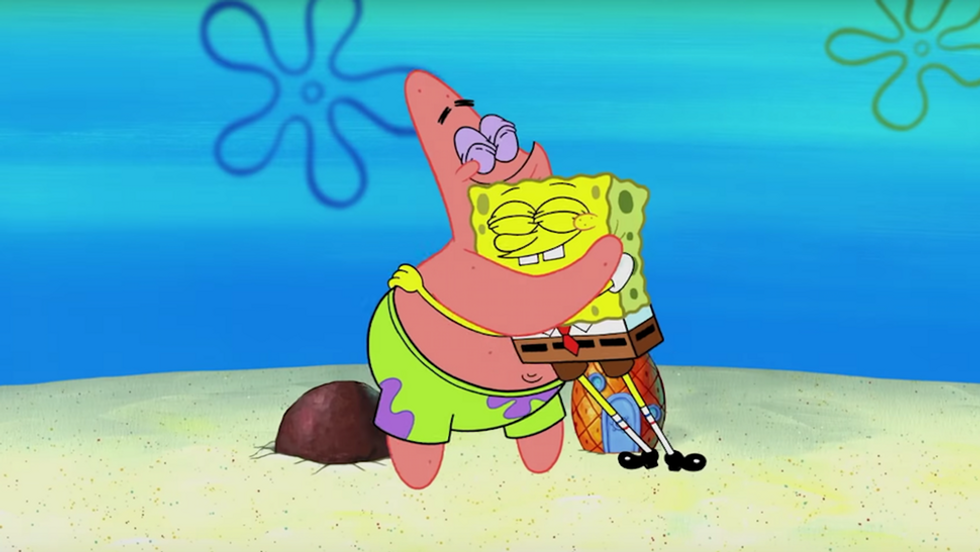 Enter Holly M. Barker, a professor from the University of Washington who has slammed SpongeBob as a 'violent', 'racist', colonizer, according to
Fox News
.
Barker penned an entire article on SpongeBob's problems.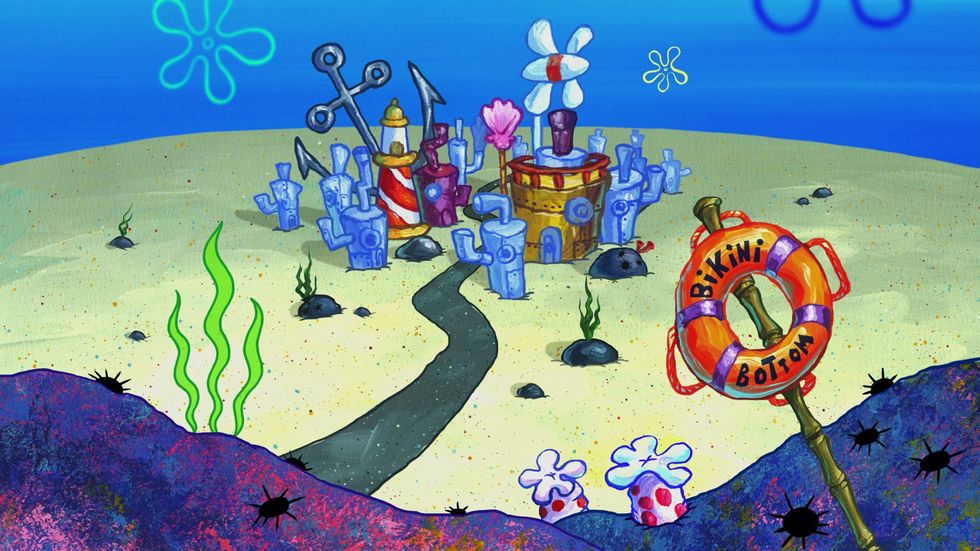 In the article called, Unsettling SpongeBob and the Legacies of Violence on Bikini Bottom's abstract, Barker writes:
SpongeBob Squarepants and his friends play a role in normalizing the settler colonial takings of Indigenous lands while erasing the ancestral Bikinian people from their nonfictional homeland.
She added:
via: Wikimedia
This article exposes the complicity of popular culture in maintaining American military hegemonies in Oceania while amplifying the enduring indigeneity (Kauanui 2016) of the Marshallese people, who maintain deeply spiritual and historical connections to land—even land they cannot occupy due to residual radiation contamination from US nuclear weapons testing—through a range of cultural practices, including language, song, and weaving. This article also considers the gendered violence of nuclear colonialism and the resilience of Marshallese women.
'Violent and racist'.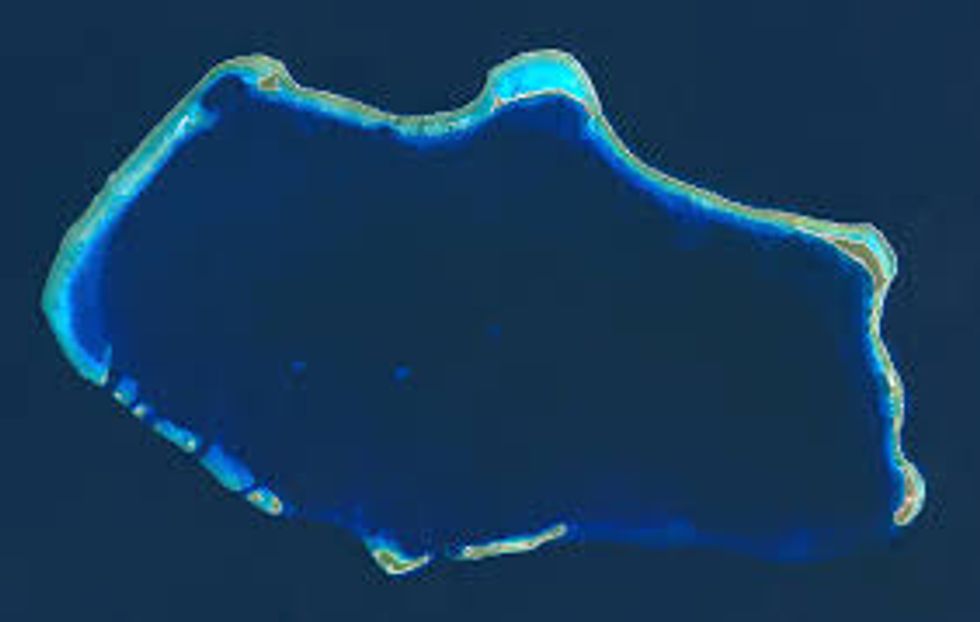 via: Wikimedia
SpongeBob's presence on Bikini Bottom continues the violent and racist expulsion of Indigenous peoples from their lands (and in this case their cosmos) that enables U.S. hegemonic powers to extend their military and colonial interests in the postwar era.
Barker adds that SpongeBob plays a part in cultural appropriation.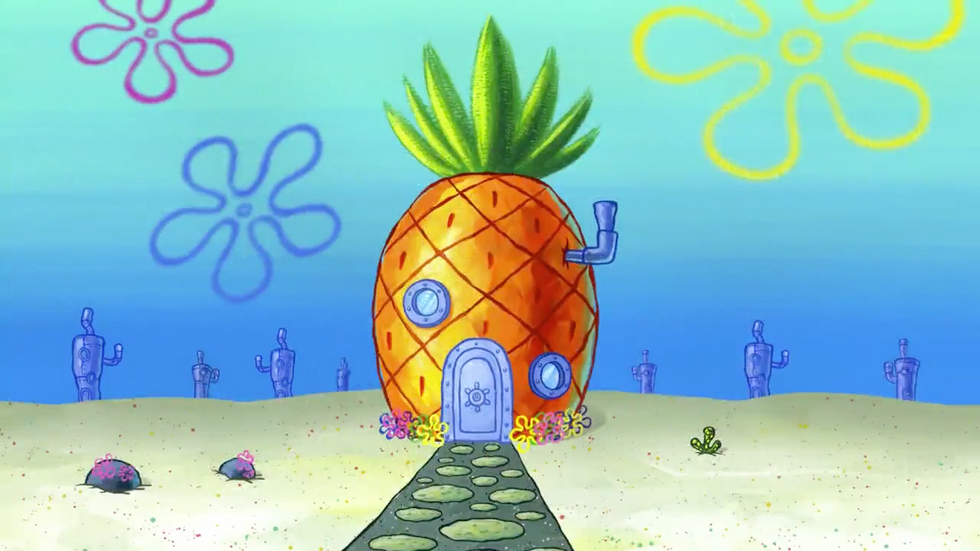 She claims that the use of pineapples, Easter Island statues, and Hawaiian shirts, plays a part in the cultural appropriation of 'iconic Pacific Island representations'. It's a cartoon. Jeez.
Even the song is bugging her.
Barker wrote:
The first act of the song is to have children identify who resides in the pineapple house. The children's response repeated extensively throughout the song, affirms that the house and Bikini Bottom are the domain of SpongeBob. The song's directives, ensconced in humor, provide the viewer with an active role in defining Bikini Bottom as a place of nonsense, as the audience is instructed 'If nautical nonsense be something you wish…drop on the deck and flop like a fish.'
Although she does state, the creator's most likely didn't intend this.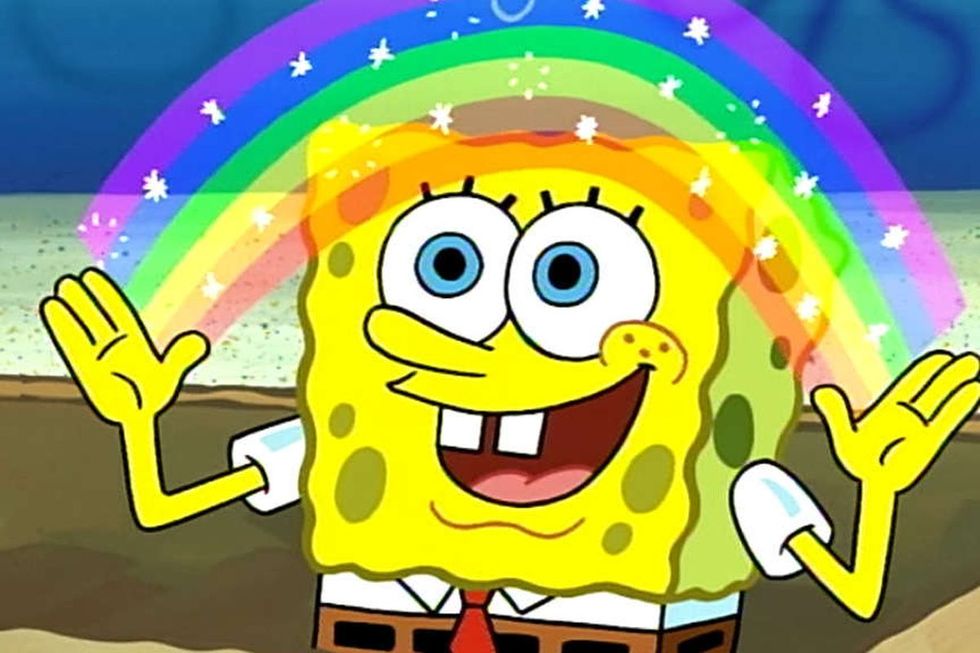 Barker agrees that the show's creators wouldn't have had all of this in mind when producing the kids' show - however she does call it 'disturbing' that they did not realize that 'Bikini Bottom and Bikini Atoll were not theirs for the taking'.
Her conclusion to the article...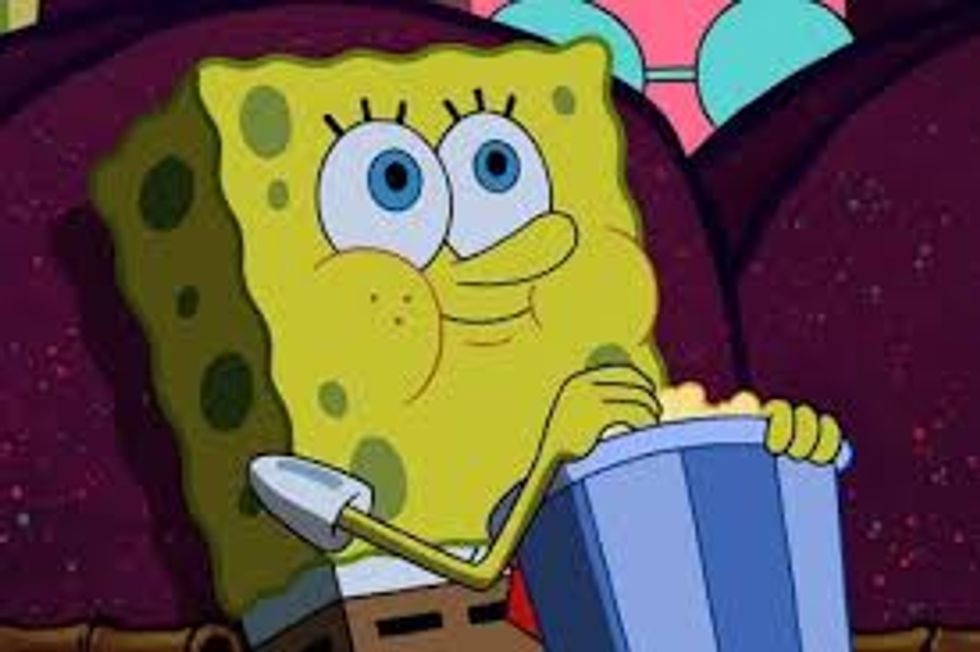 We should be uncomfortable with a hamburger-loving American community's occupation of Bikini's lagoon and the ways that it erodes every aspect of sovereignty.
Come on.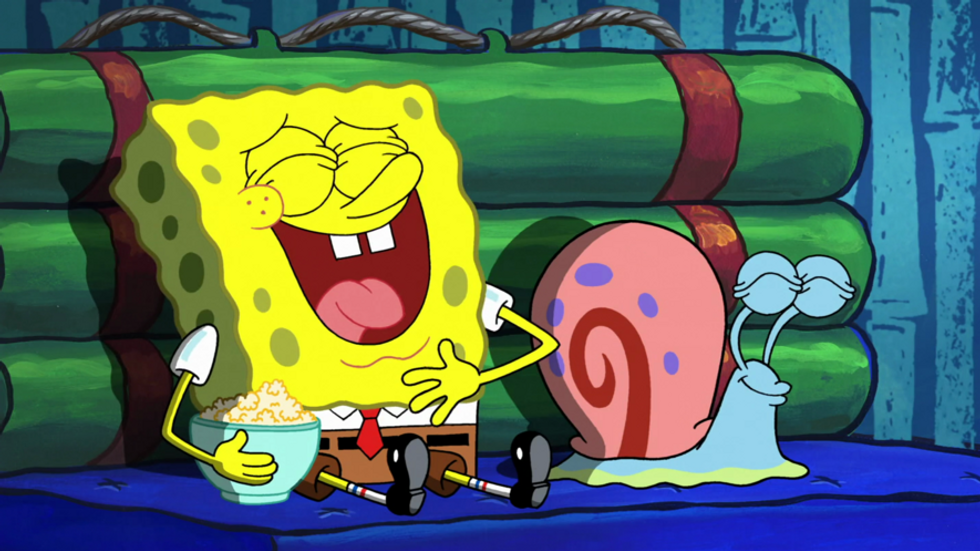 I am very much against racism, violence, and colonialism. But for the sake of God, it's a program about a sponge who lives under the sea with his mates. It's not a Netflix doc. Some people have way too much time on their hands.