The legend who co-created Marvel Comics, Stan Lee, has sadly passed away at 95-years-old.
Lee played a huge part in all of our lives.
He created Marvel Comics along with Jack Kirby in 1961, introducing The Fantastic Four. He then went on to create household names such as Spider-Man, Black Panther, The Incredible Hulk, X-Men, Iron Man, and The Avengers. All of which we read about or watched as children– and still do to this day!
An ambulance rushed to Lee's home.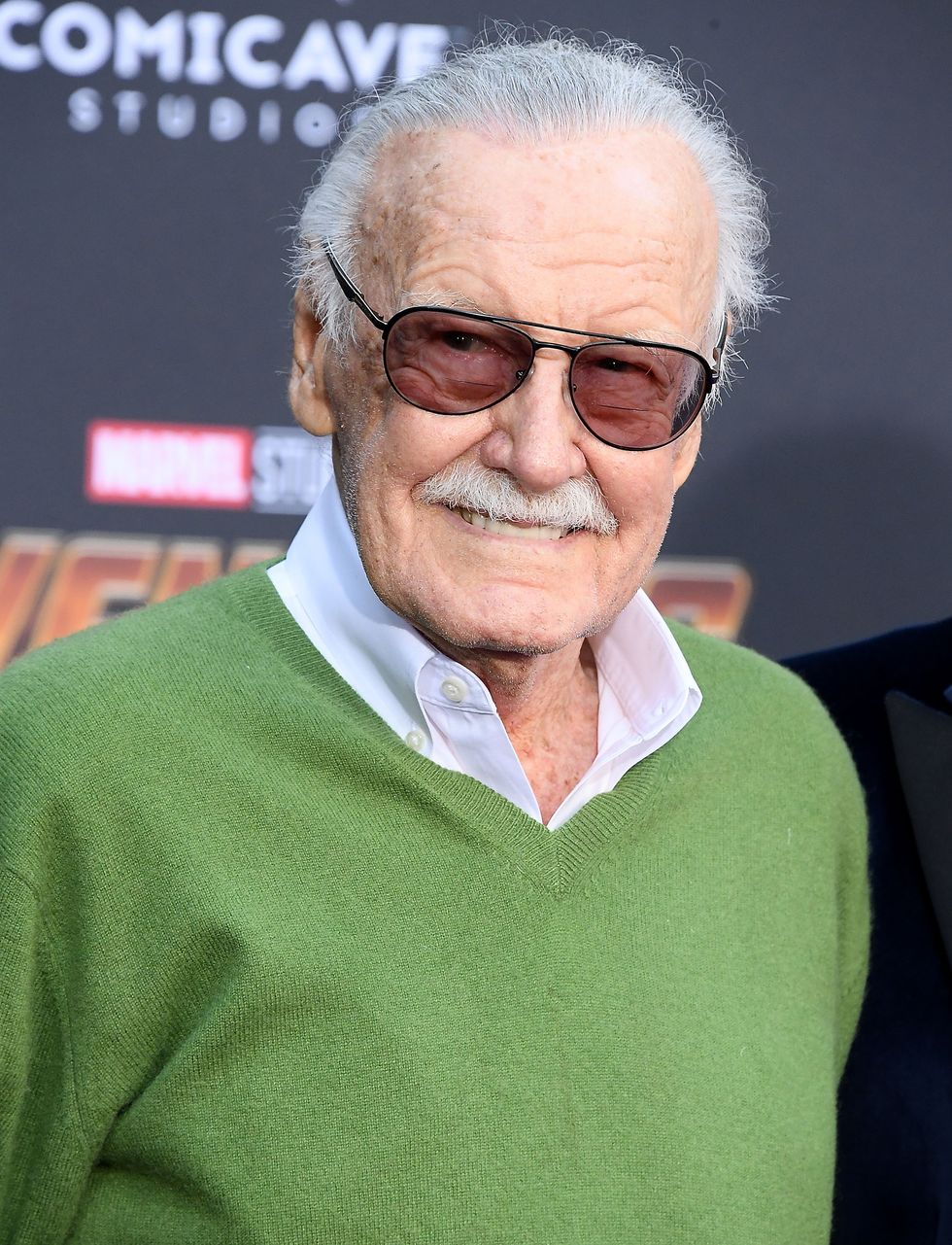 via: Getty
TMZ reports
emergency services rushed Lee from his Hollywood Hills home early Monday morning to Cedars-Sinai Medical Center, in Los Angeles.
That is where he tragically died.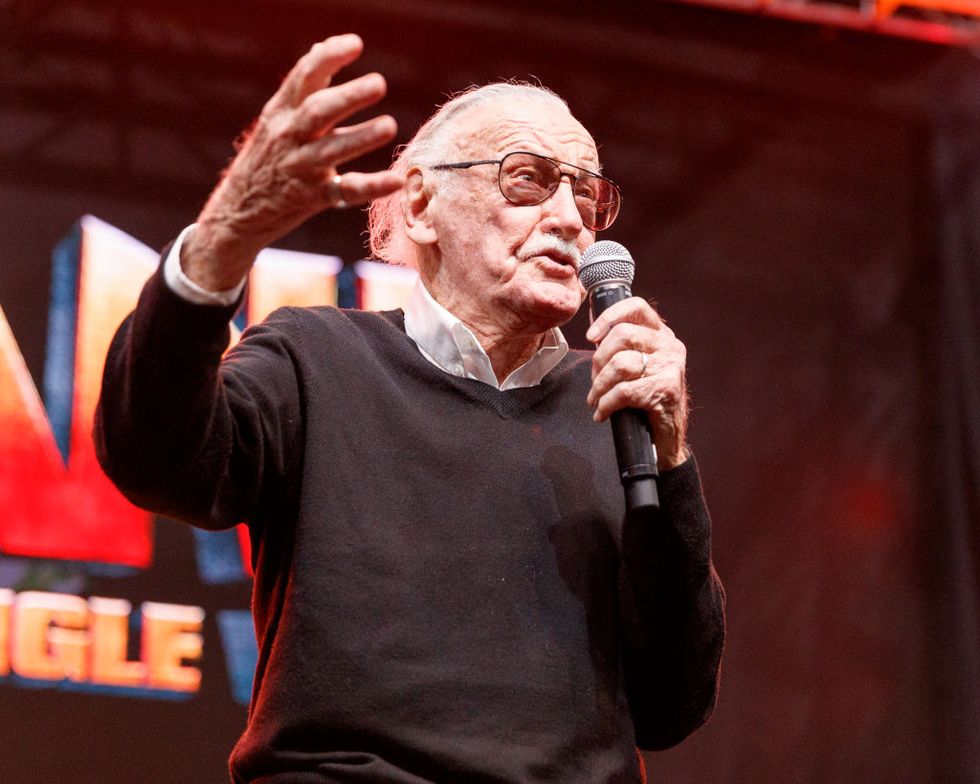 via: Getty
Lee was 95-years-old and had lived a miraculous life according to his family, friends and his fans. He will be missed by many.
Over the past few years, Lee's life has been hard.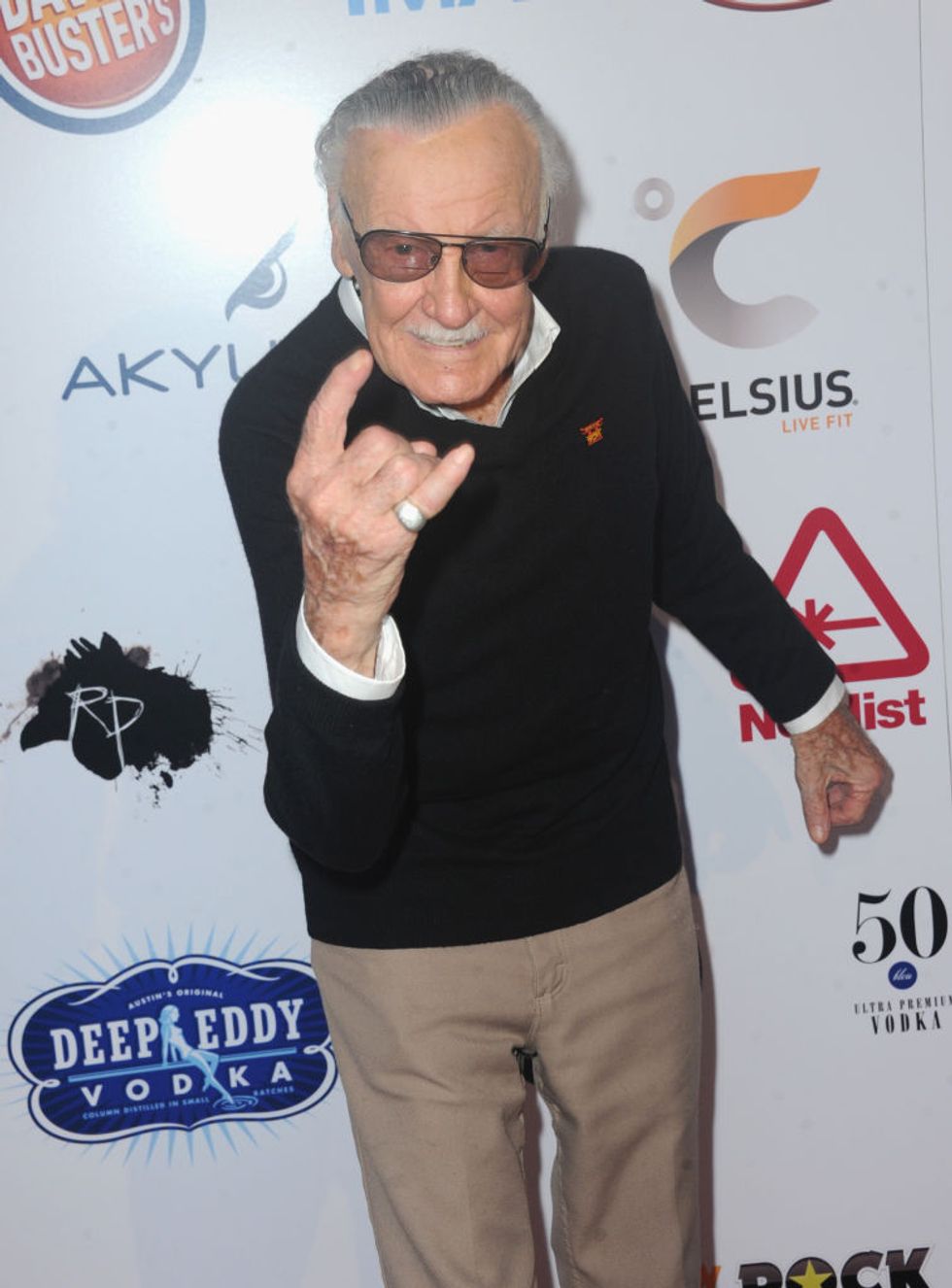 via: Getty
Stan has been sick for many years, having previously canceled events and appearances in front of the public. In September 2012, he had undergone a surgery to put in a pacemaker.
He lost his wife in July 2017.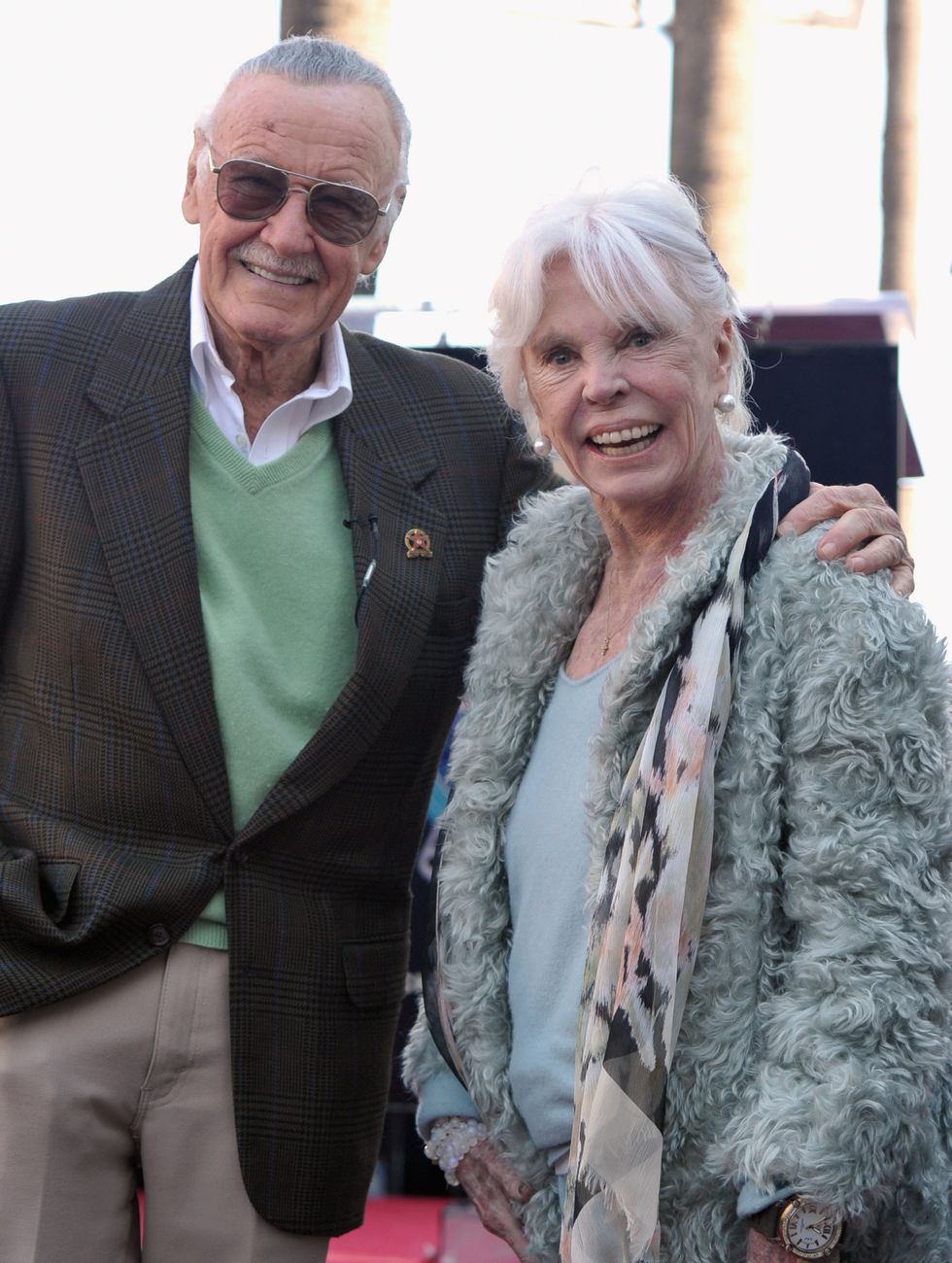 via: Getty
Stan Lee's wife, Joan, passed away in July 2017 at 95-years-old, of complications from a stroke. The couple were married for 69 years.
Lee had to file multiple lawsuits over the past couple of years.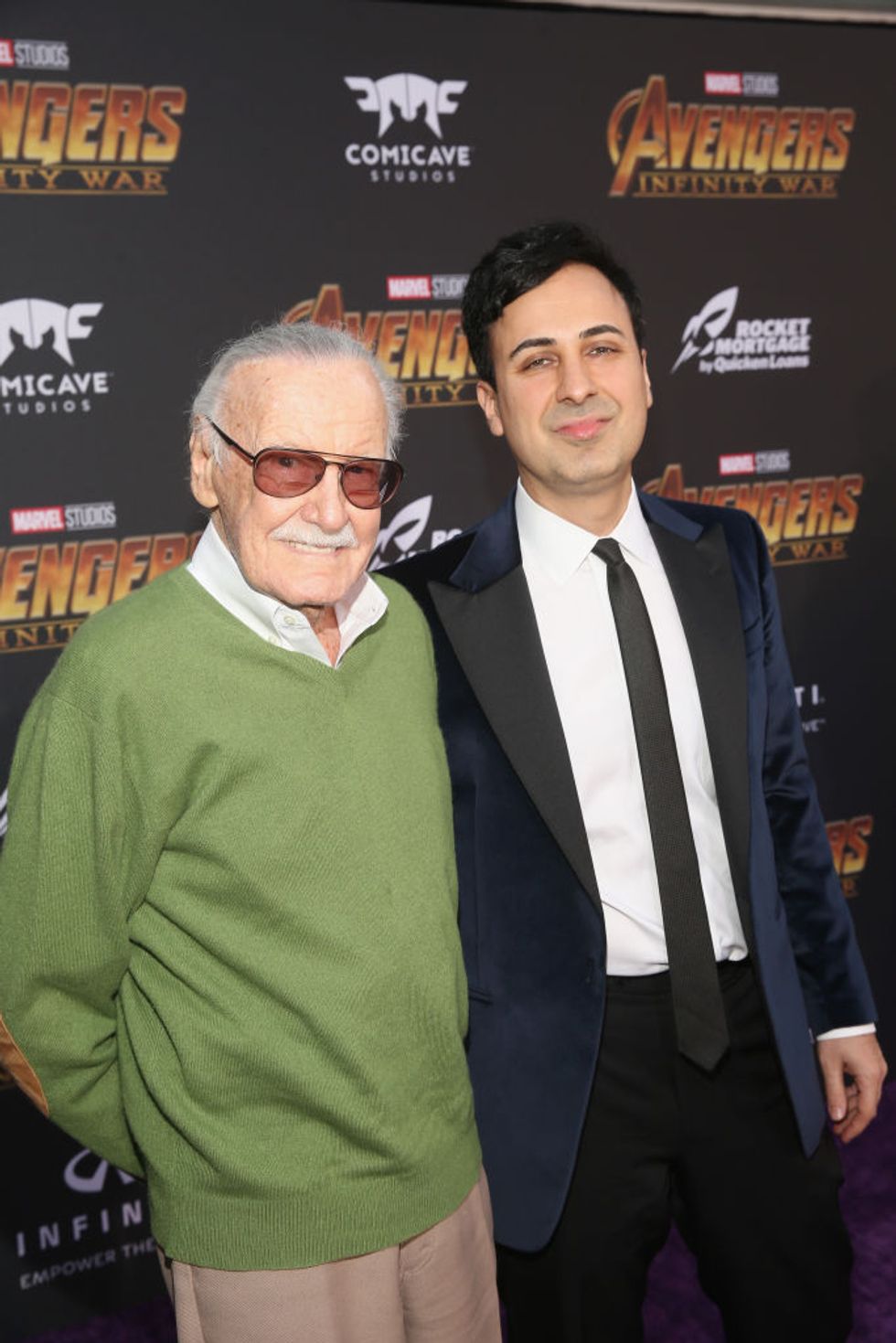 via: Getty
With the most recent being in June of 2018. Lee sued a former business manager of his, who was responsible for handling his affairs. The LA police department began to investigate into the matter for a potential abuse of an elder, as it was speculated that the former manager had allegedly interfered with Lee's contact with caregivers and nurses.
He also filed a lawsuit against POW! Entertainment.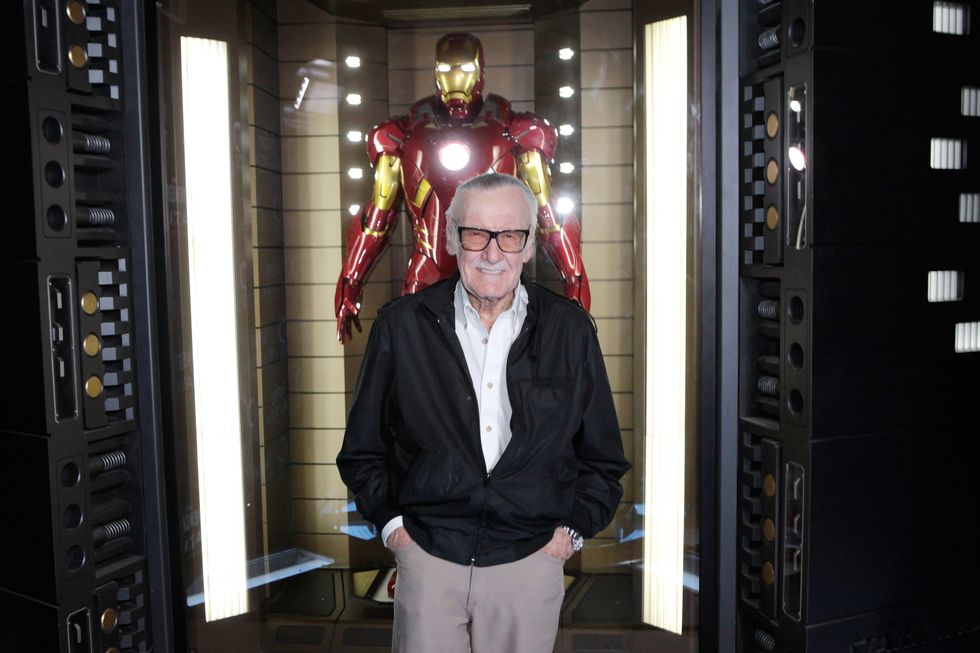 via: Getty
The entertainment company was founded in 2001 by Lee, with the purpose of developing film, TV and gaming properties. Lee sued the company for $1 billion dollars, claiming fraud. But the lawsuit was dropped weeks later.
Despite the hardships, Stan Lee has led an immensely successful life.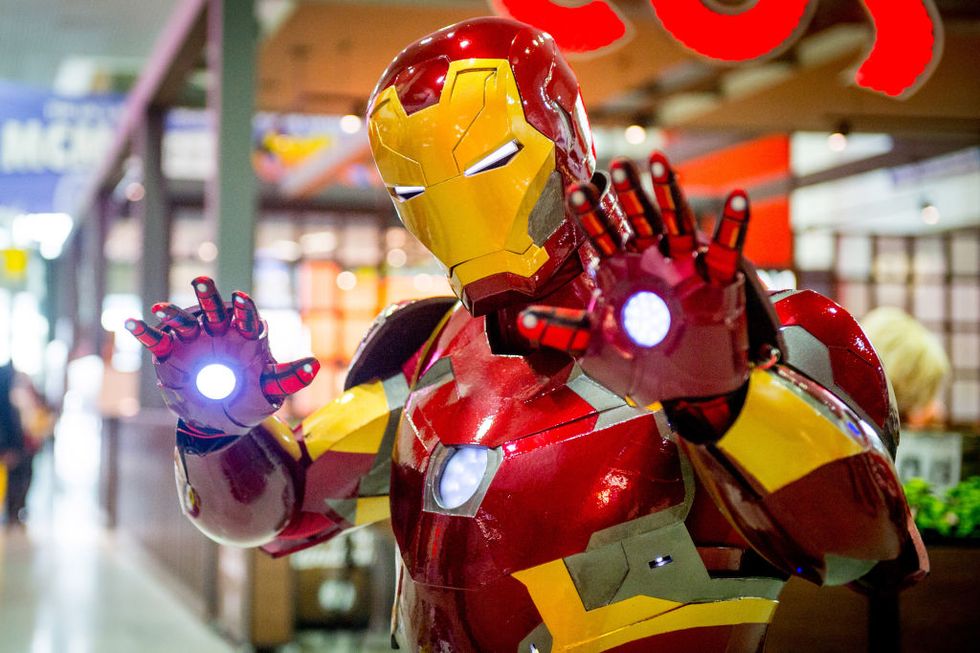 via: Getty
He came into great success as the Editor-In-Chief of Marvel Comics, and over the years, it grew into an entertainment empire. Stan wrote under the pen name, "Stan Lee," as opposed to his full name, Stanley Martin Lieber.
In the '70s Lee was named Publisher at Marvel Comics.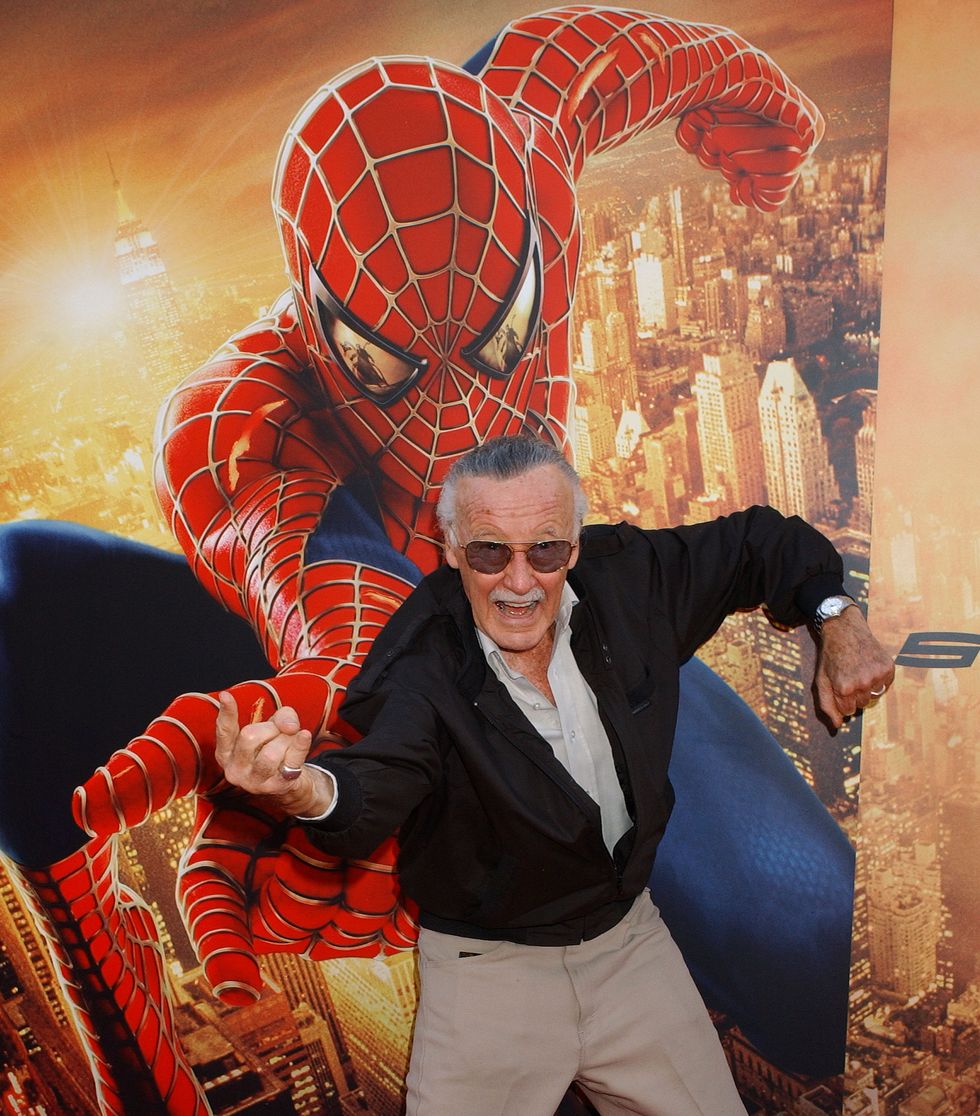 via: Getty
He stopped writing comics after assuming the role of publisher. The last issues Lee wrote were #110 of
The Amazing Spider-Man
 and #125 of
The Fantastic Four
.
Upon moving to the West Coast in the '80s, Lee began setting up an animation studio.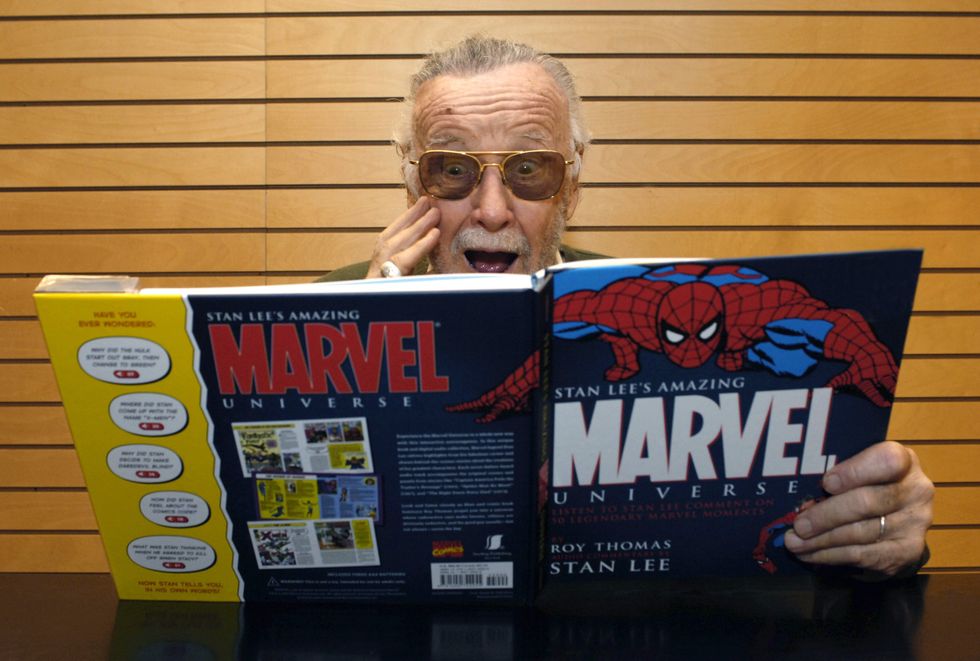 via: Getty
Along with animation, Lee connected with executives in the film industry, making multiple appearances in Marvel Films over the years. If you kept a close eye on these movies, you were be able to spot him!
But before Marvel movies were created, Lee's characters were presented on TV.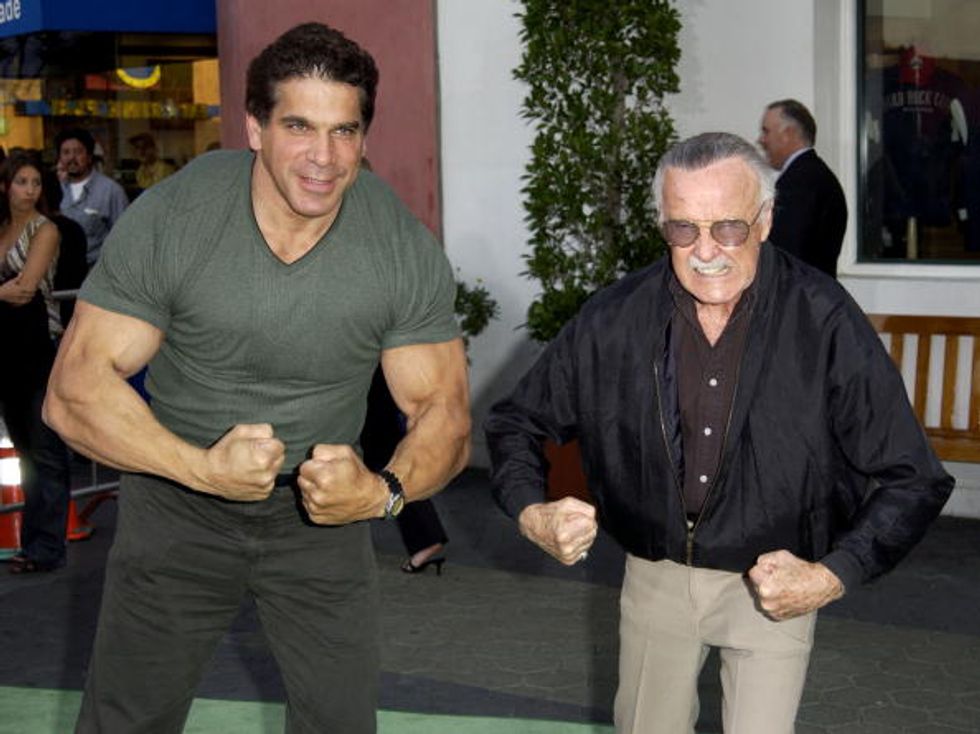 via: Getty
In the late '60s to '70s, an animated Spiderman show ran on ABC TV for viewers to enjoy. Along with the Spiderman-themed show, networks also ran
The Incredible Hulk
(on CBS), and
Stripperella
(Spike TV). All of which Stan Lee wrote, or co-created.
In 2011 Lee received a star on the Hollywood walk of fame.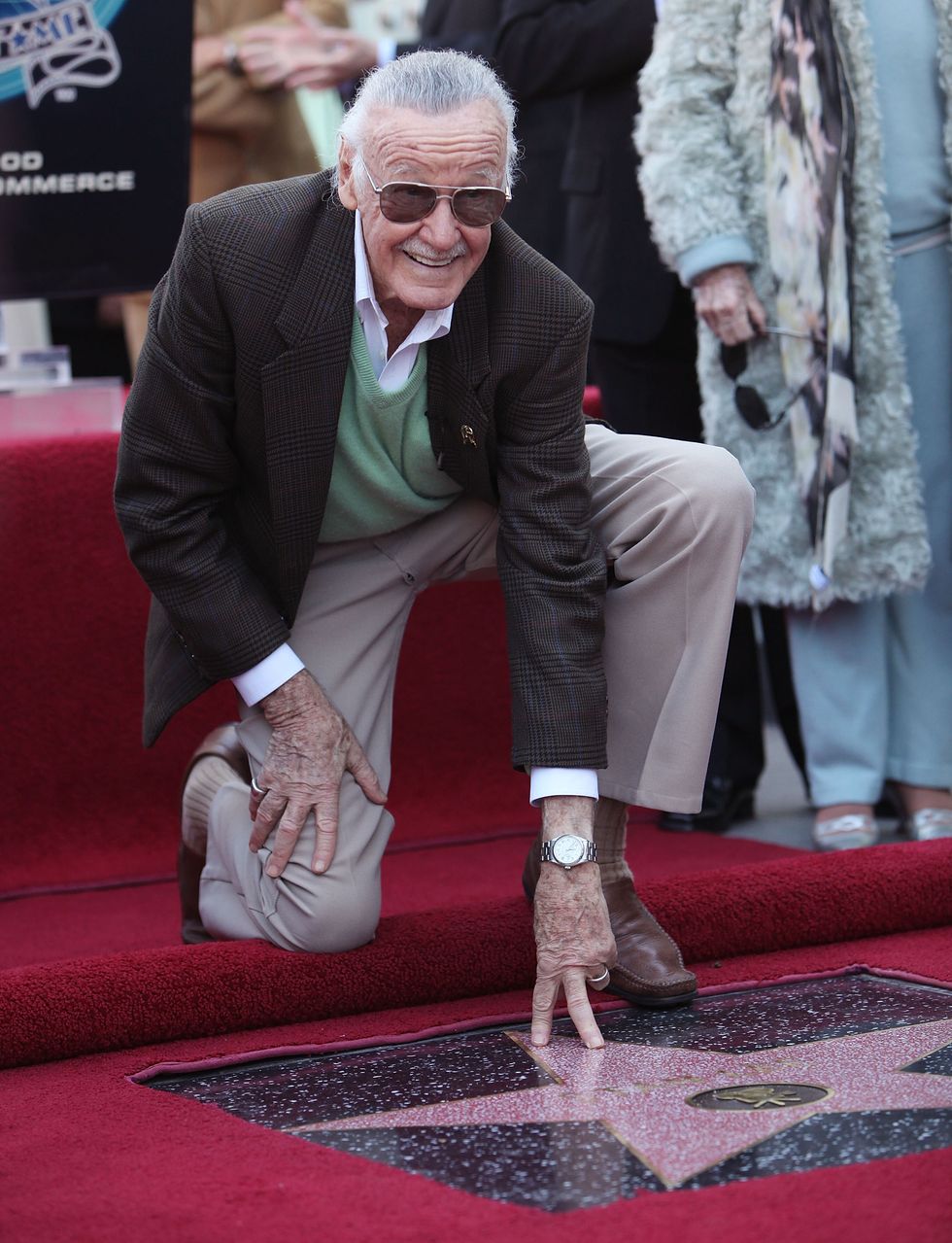 Fans were overjoyed to see the comic book creator receive a star on the Hollywood walk of fame, after years of success in the world of comics, animation, and film.
Lee wanted his comics to have a purpose.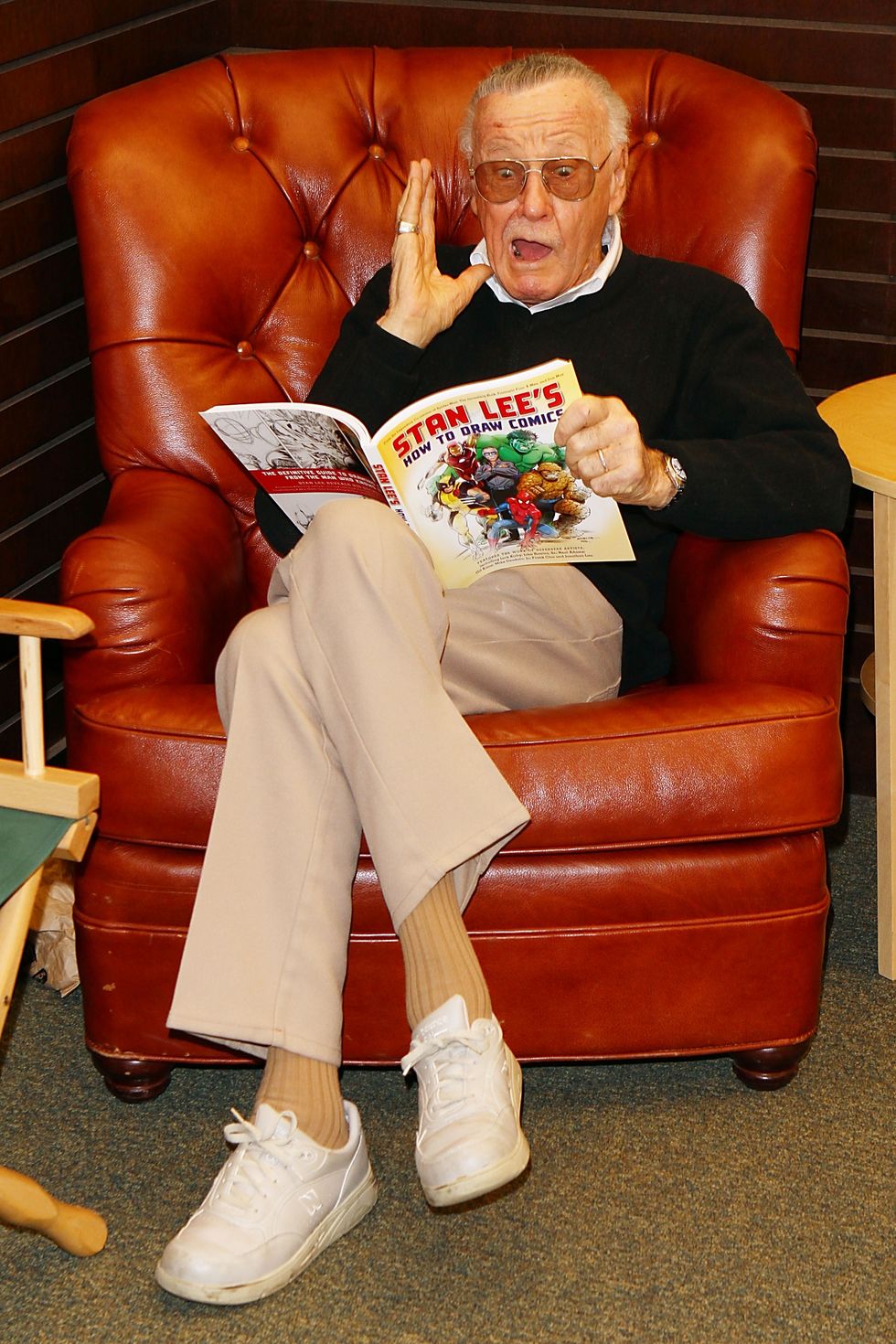 via: Getty
"The person viewing the cartoon or reading the book should have something to think about, not just look at mindless pages of running around," Lee stated in an
interview with NPR
.
You can hear more about Lee's life in his autobiography.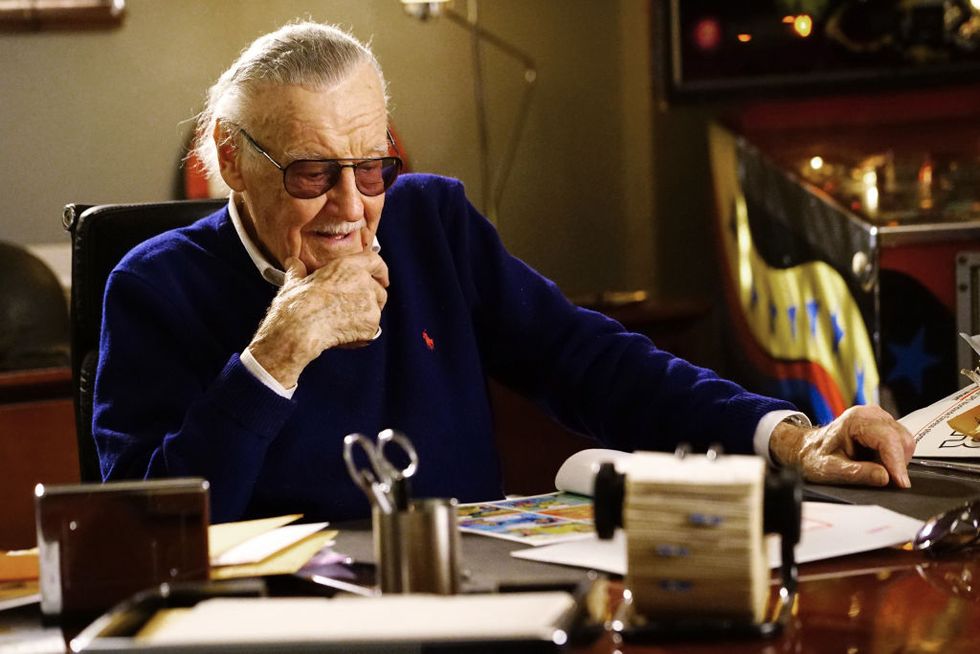 via: Getty
Stan Lee wrote and published an autobiography in 2002. The book is titled,
Excelsior! The Amazing Life of Stan Lee
.
Stan is survived by his daughter and extended family.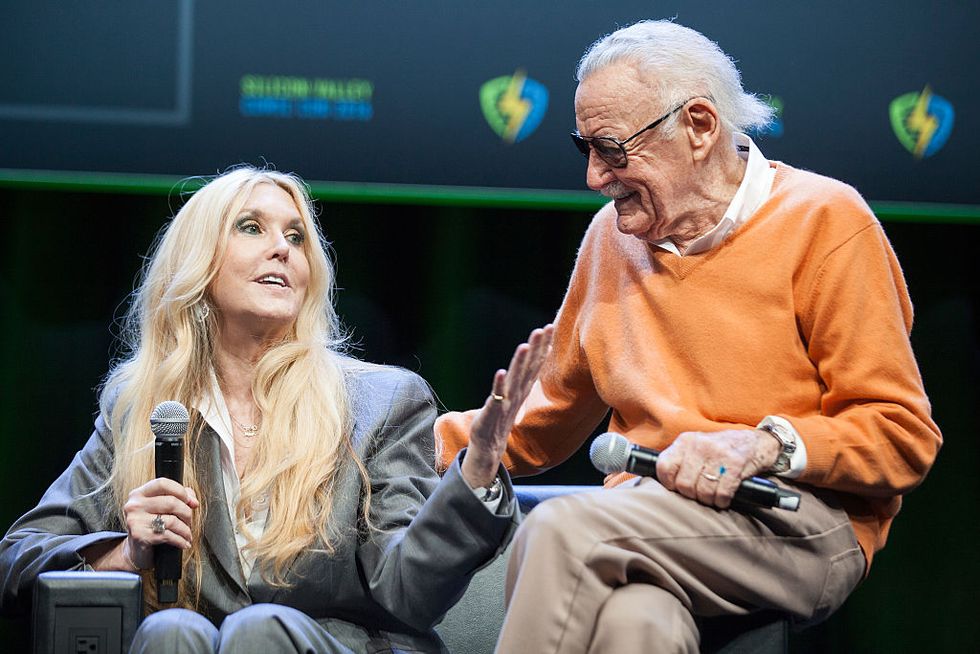 via: Getty
Lee's daughter J.C. (Joan Celia), and his younger brother, Larry Lieber are among those closest to Lee.
We'll miss you, Stan Lee.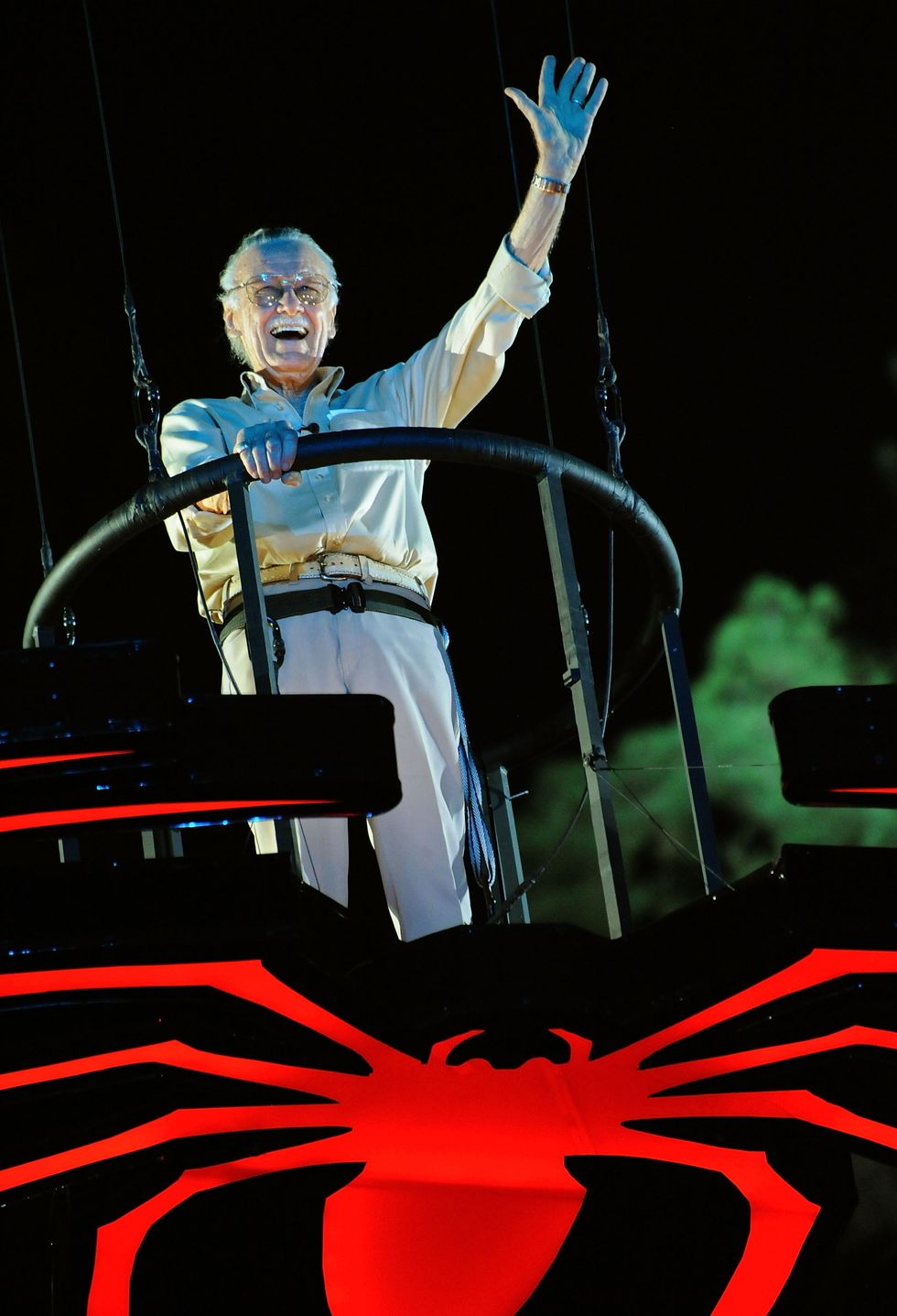 via: Getty
Whether you realize it or not, Stan Lee has affected all of our lives. He introduced many to a world of imagination and creativity– bringing us hours of endless entertainment from comic books, to feature films and computer games.