Although the slow march into the cold months of winter can be mildly depressing, there are certain aspects of this time of year that can still warm your heart. And, now we've entered November, it's time to start getting excited about the holidays - and everything that comes with them.
And one Christmas tradition that never fails to get the internet excited? The annual release of the Starbucks holiday tumblers.
And this year, the Starbucks Christmas drop is perhaps the best yet - Because the coffee giant are giving out free reusable cups with their festive tumblers. There's nothing quite as christmassy as being environmentally friendly, is there?
Keep scrolling to hear more...
After summer ends, it's easy to feel a little miserable.
The end of the sunny weather and long evenings, plus the advent of darkness and a chill in the air, can seriously affect people's moods.
But, hey, look on the bright side!
Every day the weather gets colder and the evenings get shorter, remember that we're one step close to the most magical time of the year - Christmas!
And there's a lot to love about Christmas.
Spending time with loved ones, exchanging gifts, eating all the best food ... and let's not forget, the Starbucks holiday collection.
Excitement has been rife this year...
Because Starbucks released a sneak-peek of what fans can expect this year - and it didn't disappoint. Let's have a quick recap...
There were the gift cards...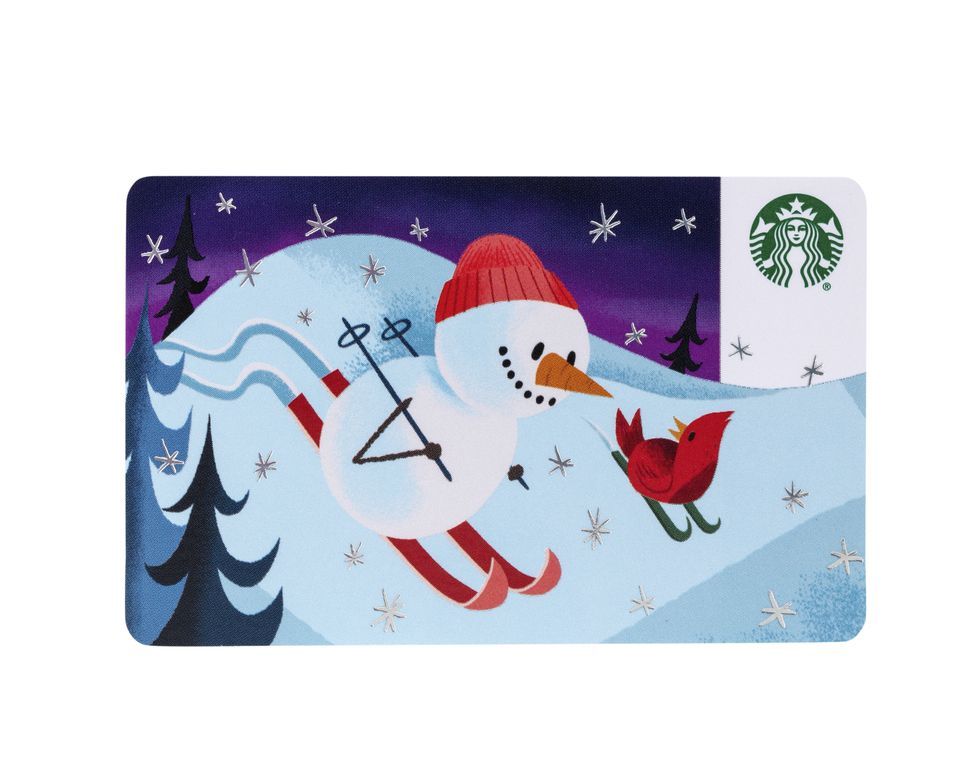 via: Starbucks
Let's start with the least exciting - but the Christmas themed gift-cards, featuring a skiing snowman, are still undeniably cute. Add a value for $5 to $500 for your caffeine-obsessed loved one.
And then the Christmas blends...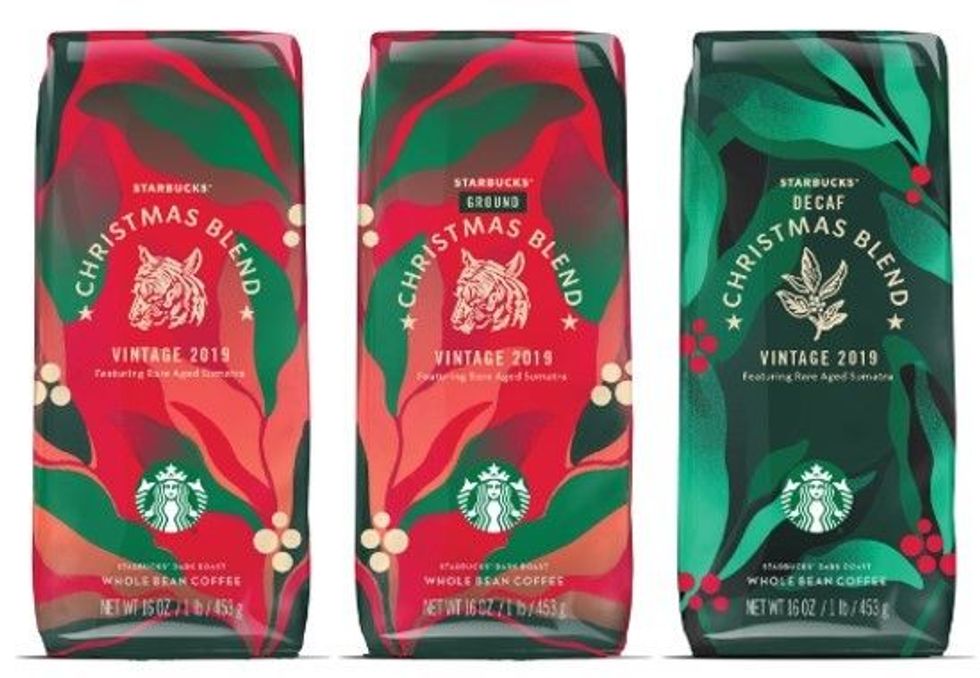 via: Starbucks
Each year, Starbucks launches an exclusive and limited edition blend of coffee for you to make at home. This year, it's made with "rare Sumatran beans, aged three to five years, blended with coffees from Colombia, Papua New Guinea, and Indonesia," and costs $14.95 per pound bag.
We have the Glitter Gradient Cold Pink Cup.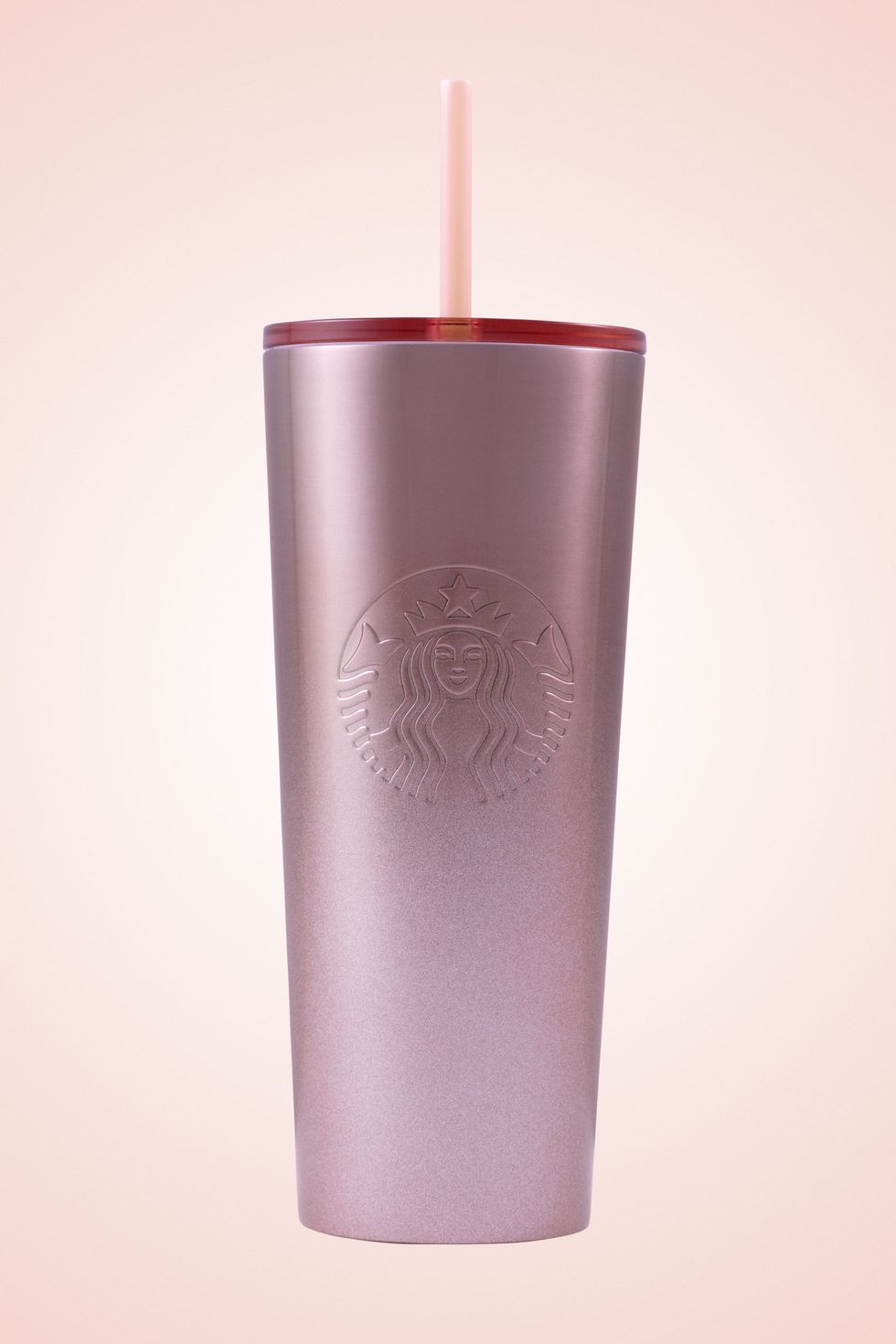 via: Starbucks
This understated number is still pretty adorable, thanks to complimentary pink tones and glitter accents. It holds twenty-four ounces and costs $22.95.
And the Iridescent Cold Cup...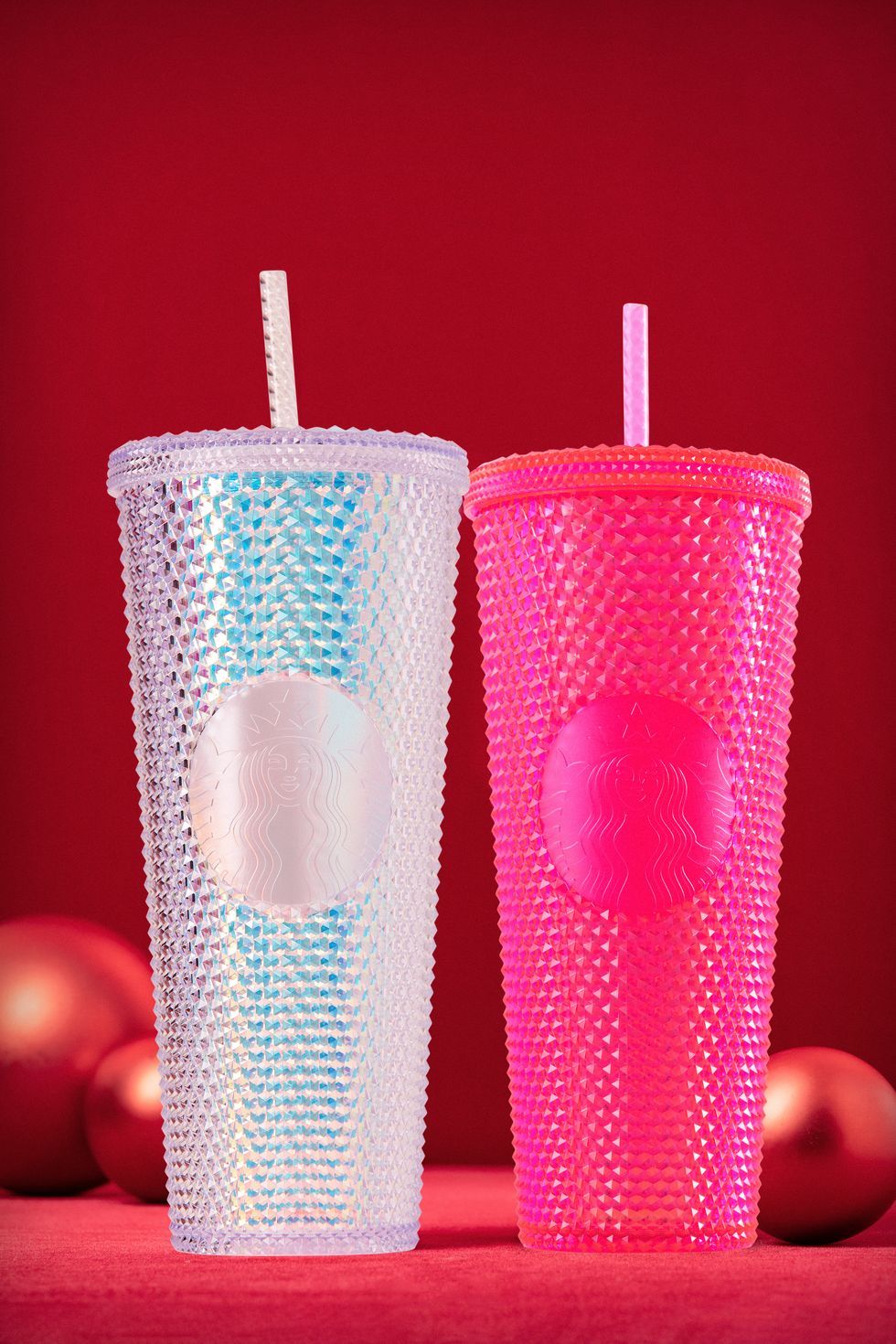 via: Starbucks
The opalescent shade on the left is a rerelease from last year, and for 2019, there's a pink cup joining it. The textured finish allows the holographic effect to really shine. Both cost $19.95.
And then there is the Green Confetti Tumbler.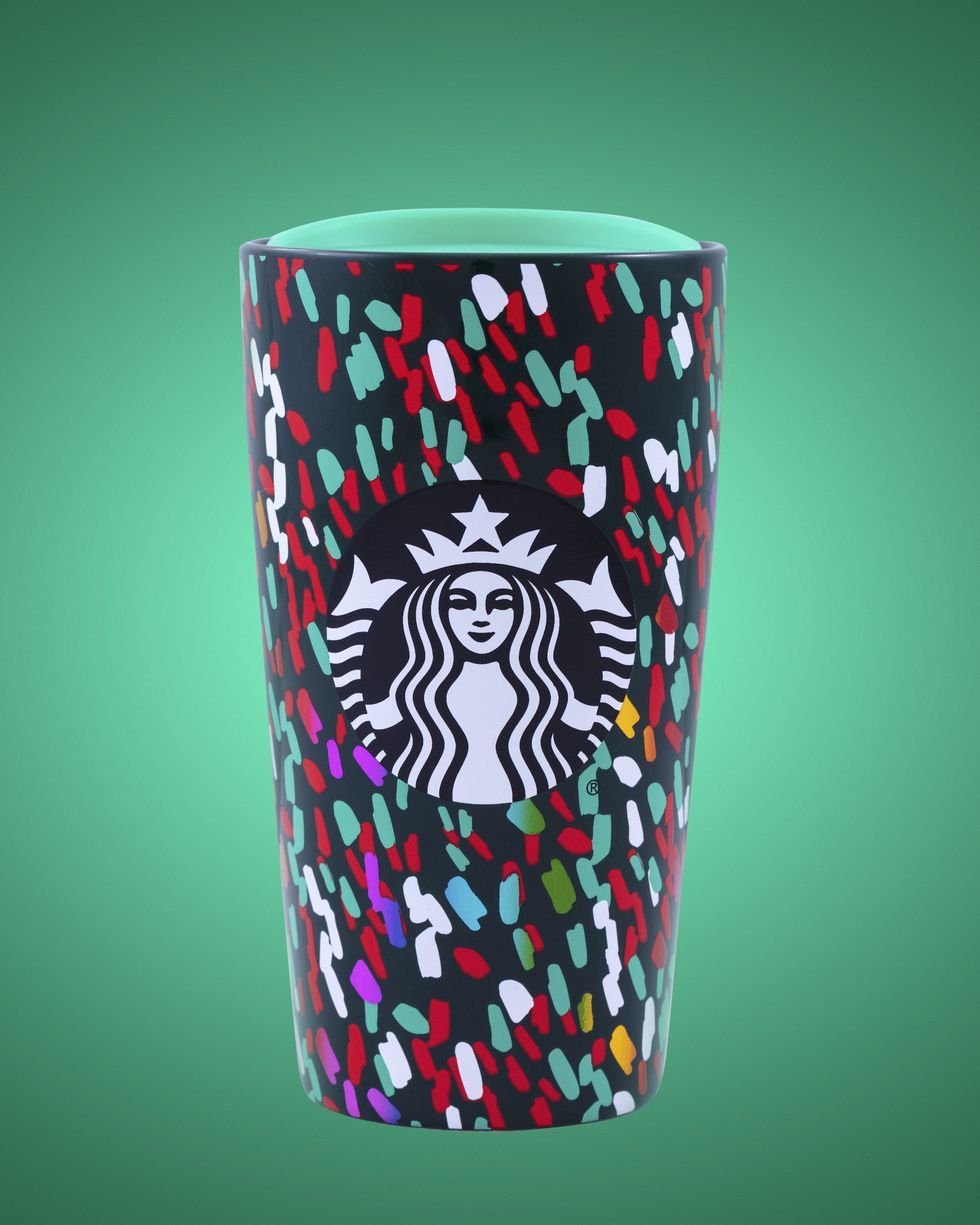 via: Starbucks
This twelve-ounce cup is ideal for those who favor hot drinks, as it's designed to keep its contents toasty warm. Again, this item costs $19.95.
And the gorgeous Mirror Glitter Gold Cold Cup...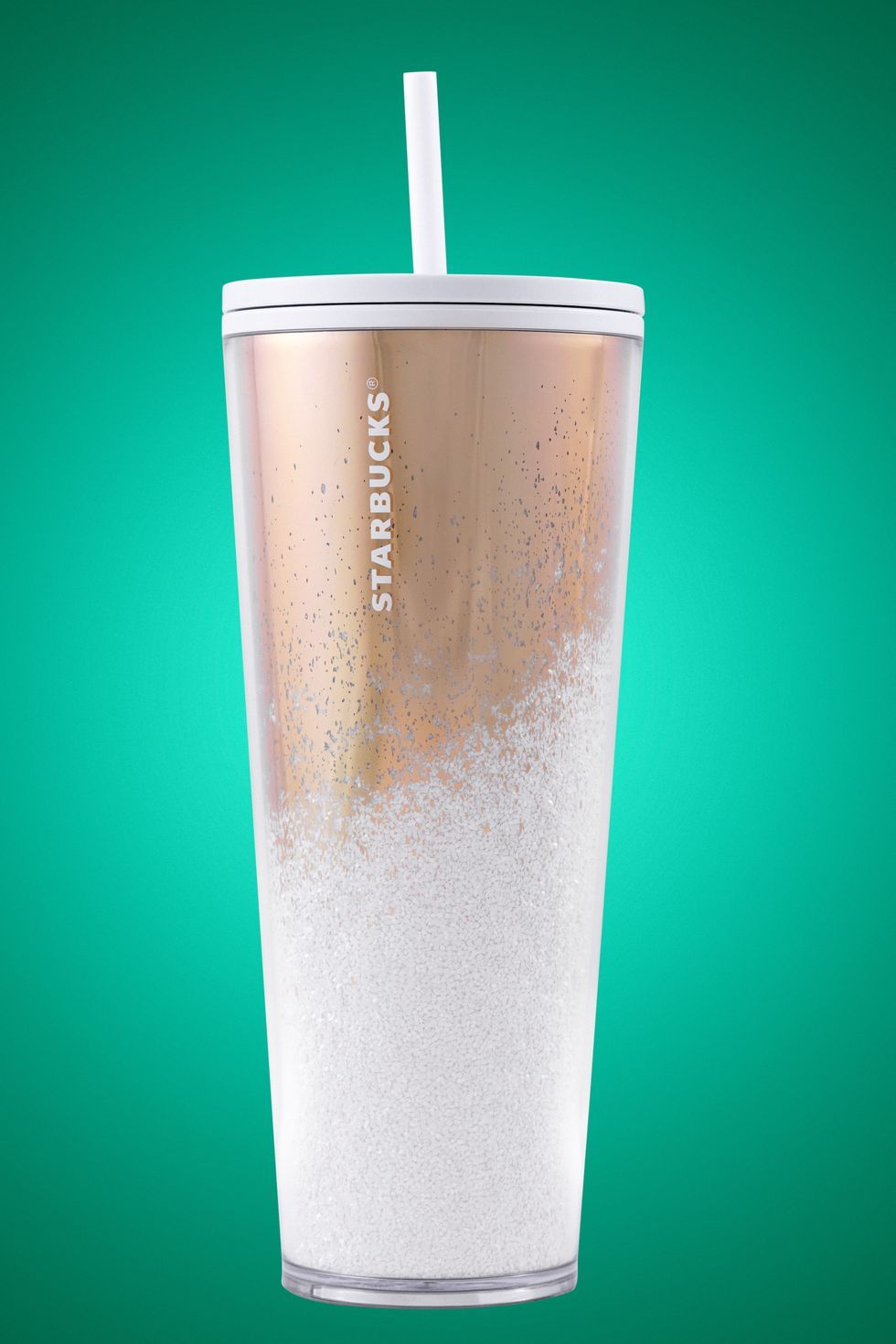 via: Starbucks
This sparkly tumbler looks like it's just been in a snowstorm, and will bring a festive touch to whatever iced drink you desire. It costs $18.95, and holds twenty-four ounces.
Then the Gold Water Bottle...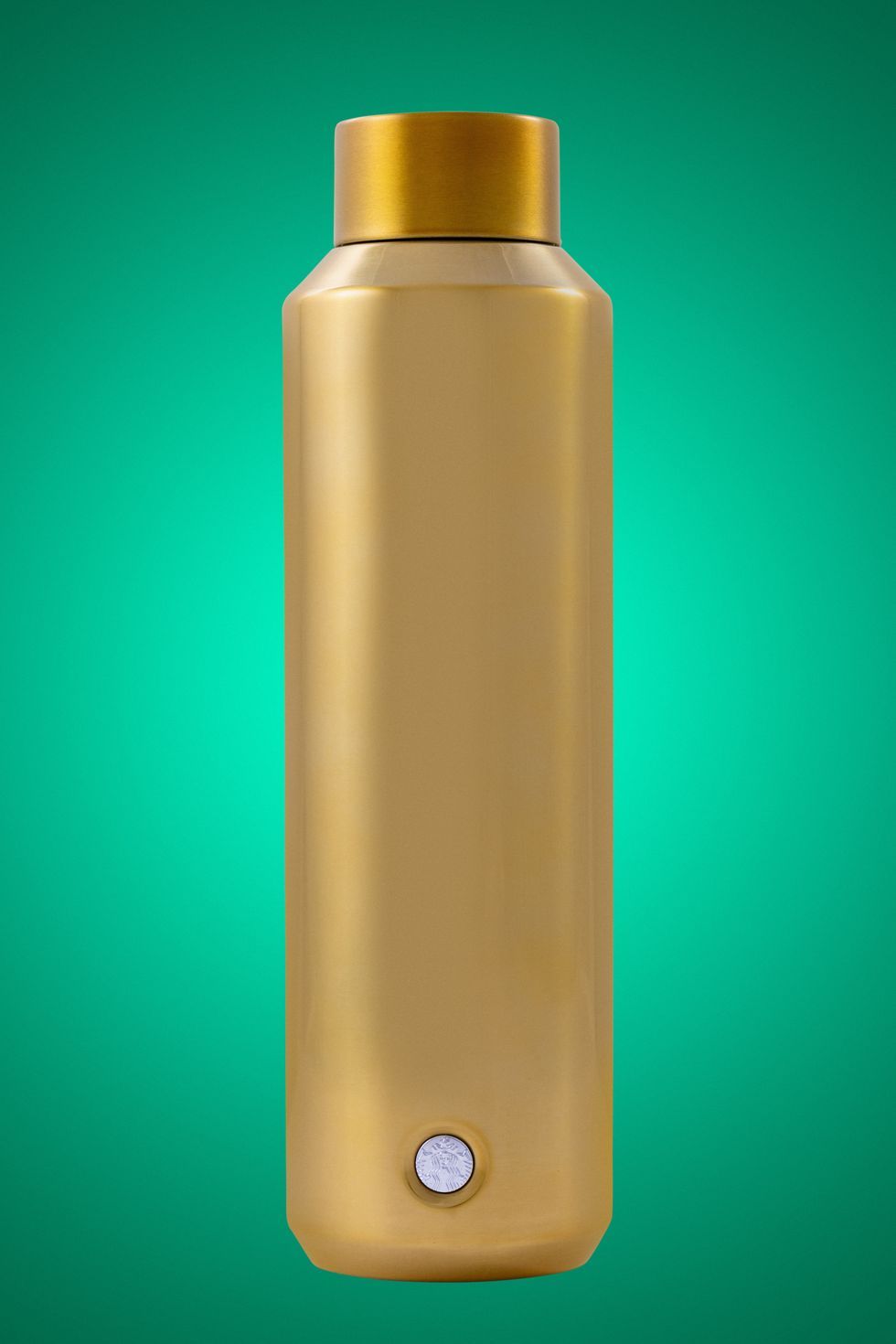 via: Starbucks
Buying a reusable water bottle is great both for your body and for the environment - and one that looks this good is hard to come by. It holds twenty ounces, and costs $22.95
Okay, all recapped...
Are you ready for the main show now?
The 2019 Starbucks Holiday Cups are due to land November 7th...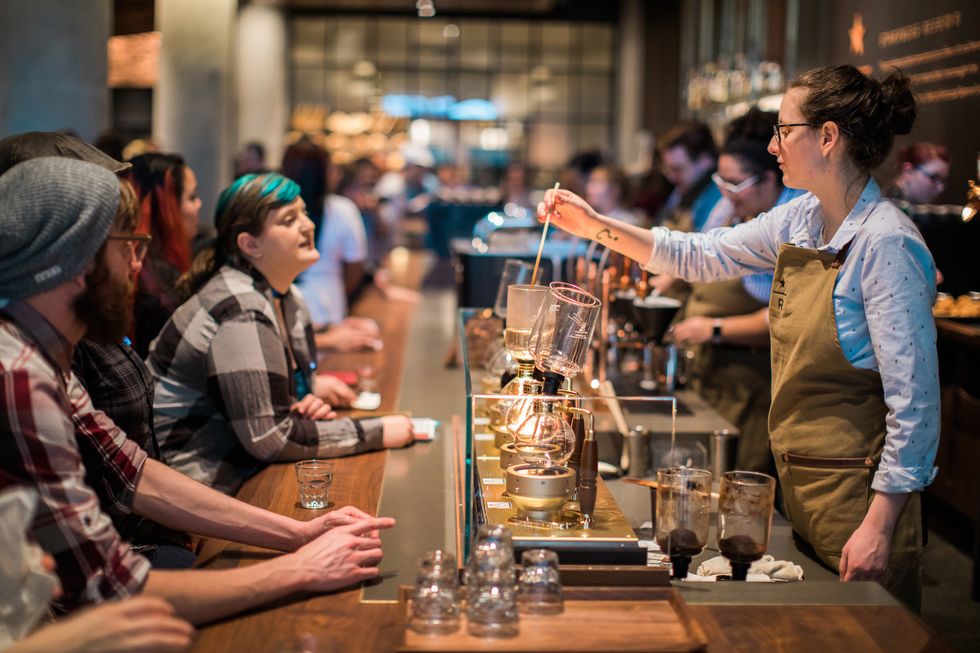 via: Starbucks
And we've been given a sneak peek at what we're getting this holiday season.
And, as expected, we're not dissapointed.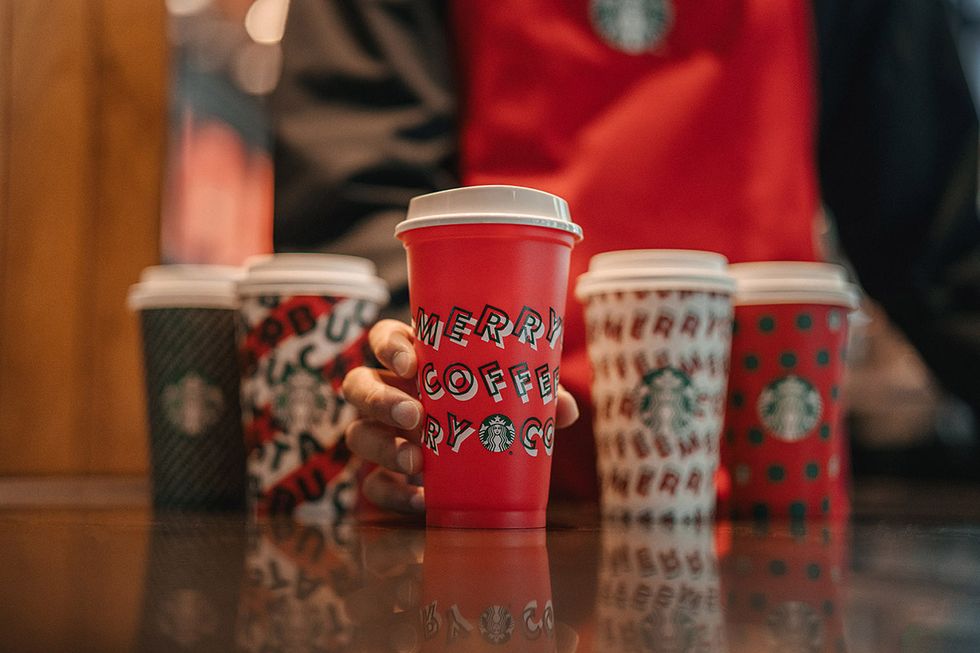 via: Starbucks
This year, the coffee legends have released 5 different Christmas themed designs... And they're all amazing!
The cups are festively adorable...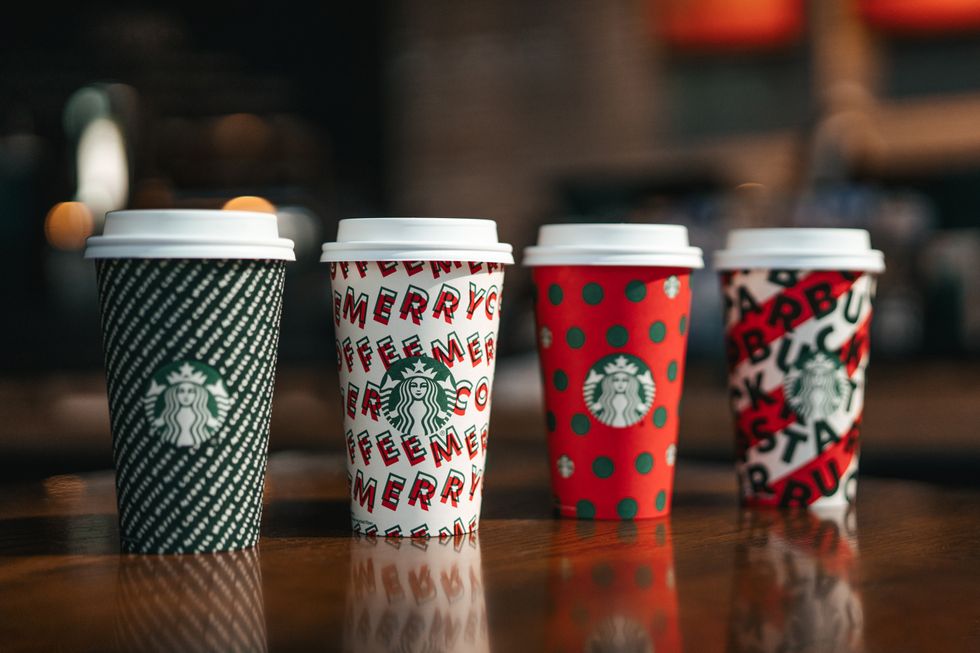 via: Starbucks
Varying from candy cane stripes to polka dots, these cups will certainly brighten up our cold and dark winter mornings.
And Starbucks are also bringing some festive flavors back...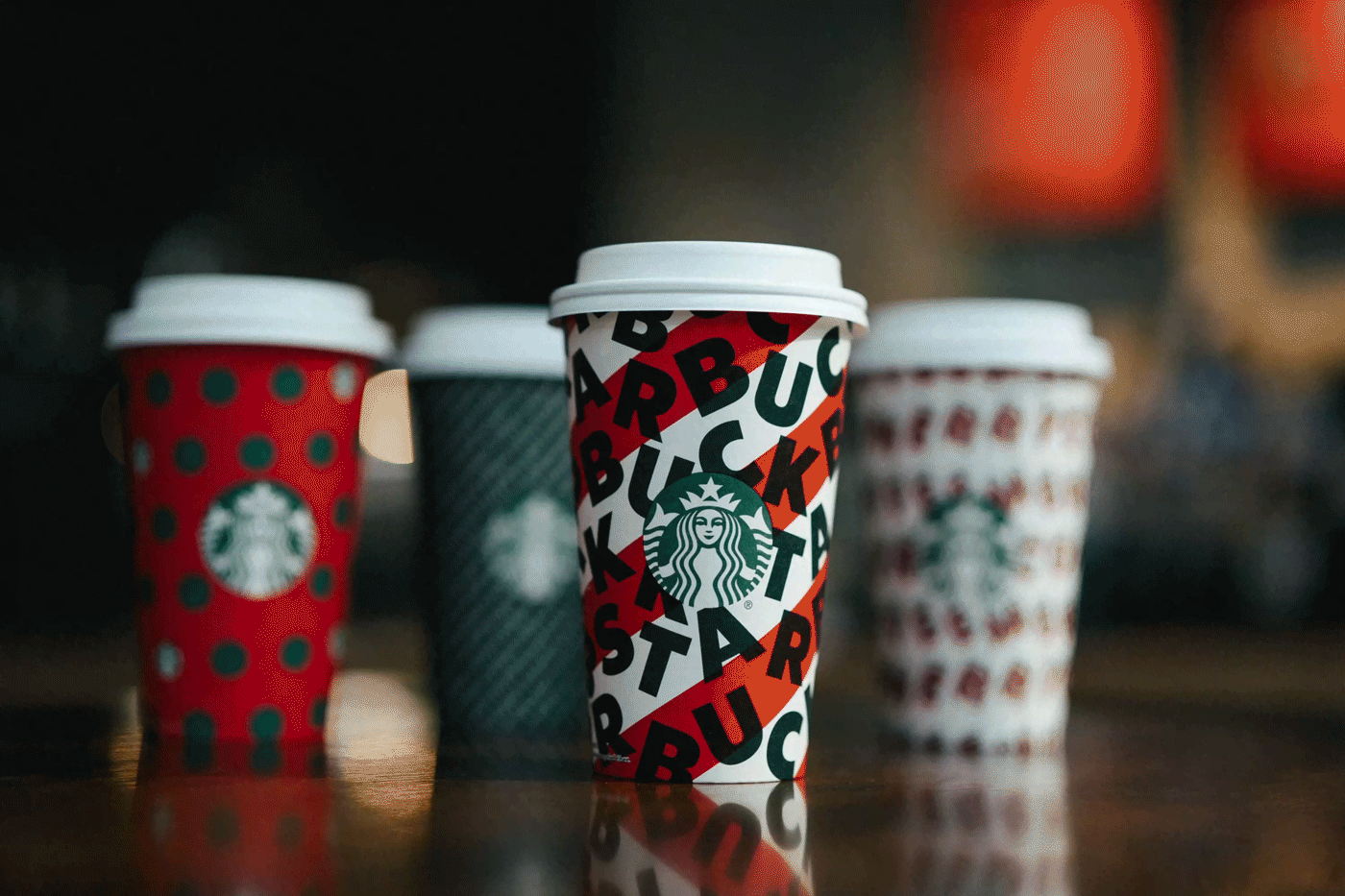 via: Starbucks
The Peppermint Mocha, Toasted White Chocolate, Caramel Brulée Latte, Chestnut Praline Latte, and the Eggnog Latte are all making a return to the menu.
A number of festive snacks are coming back too...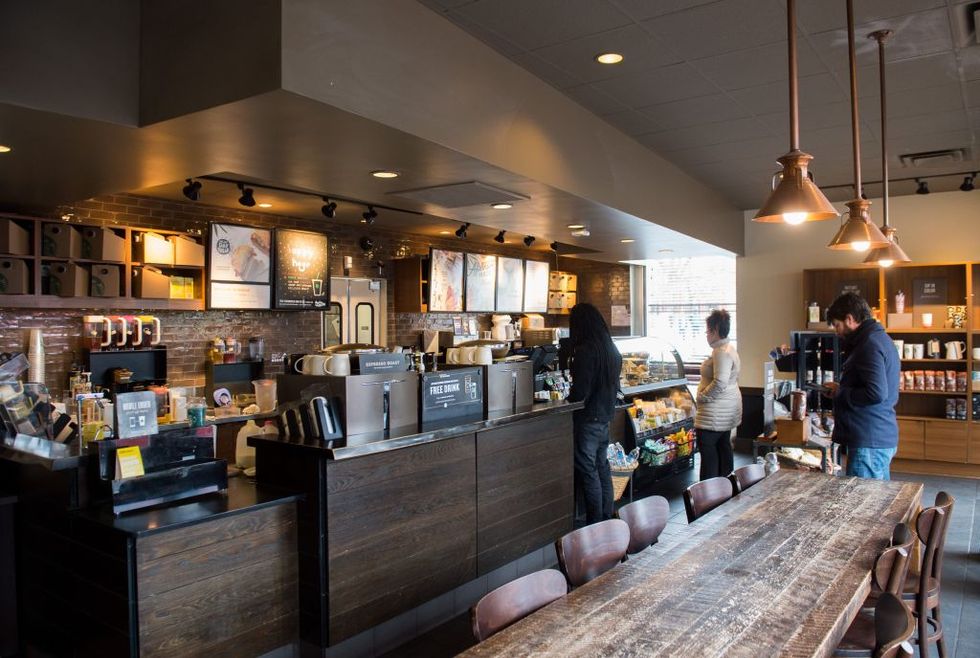 via: Getty
The Turkey & Stuffing Panini and the Gingerbread Loaf, to name a few.
And the best part of it all?
Starbucks are giving out free reusable cups with each festive cup!
Well, if you buy them tomorrow, that is...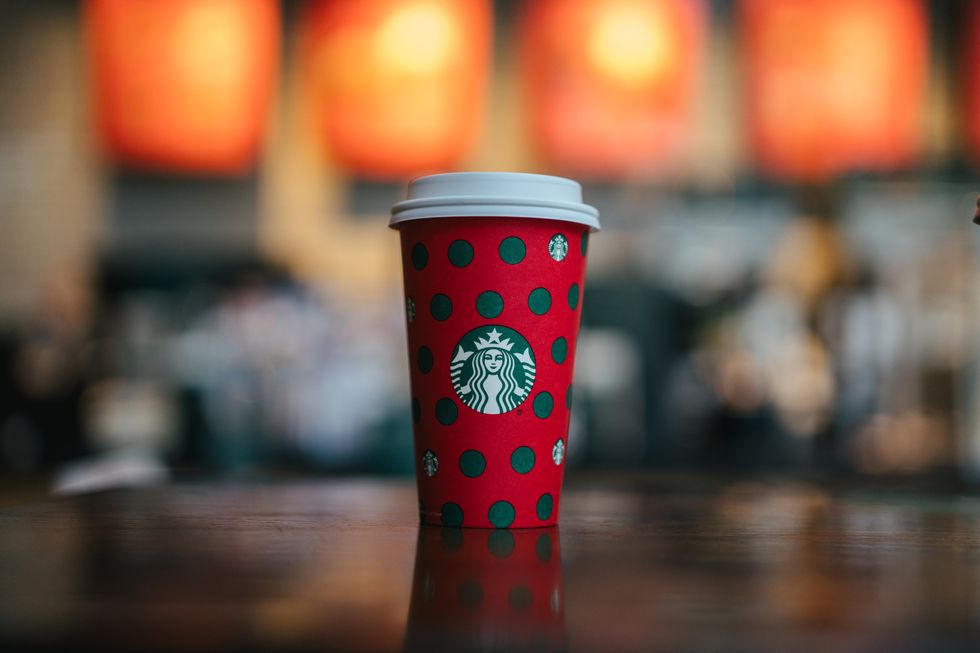 If you order a holiday beverage tomorrow (November 7th, just to clarify...), you will get a free limited-edition reusable red cup. And, to make things even better, if you bring the 2019 cup back after 2:00 p.m. tomorrow, you'll get a $0.50 off a handcrafted grande holiday beverage.
'Tis the season to be jolly!
Feeling festive yet? Good. If not, keep scrolling to read about Starbucks' unreal toasted marshmallow hot chocolate...