Although the slow march into the cold months of winter can be depressing, there are certain aspects of this time of year that can still warm your heart. Since today marks the beginning of the official three-month countdown to Christmas, it's time to start getting excited about the holidays - and everything that comes with them. And one Christmas tradition that never fails to get the internet excited? The annual release of the Starbucks holiday tumblers.
This year, the Starbucks Christmas drop is perhaps the best yet. Complete with a twenty oz golden water bottle, iridescent cold cups, and rose-gold gradient flasks, we're finding it hard to resist picking up one of every color.
After summer ends, it's easy to feel a little miserable.
The end of the sunny weather and long evenings, plus the advent of darkness and a chill in the air, can seriously affect people's moods.
But, hey, look on the bright side!
Every day the weather gets colder and the evenings get shorter, remember that we're one step close to the most magical time of the year - Christmas!
And there's a lot to love about Christmas.
Spending time with loved ones, exchanging gifts, eating all the best food ... and let's not forget, the Starbucks holiday collection.
In honor of the three-month countdown to Christmas...
Starbucks has released a sneak-peek of what fans can expect this year - and it doesn't disappoint. Here's everything that's set to launch.
7. Gift cards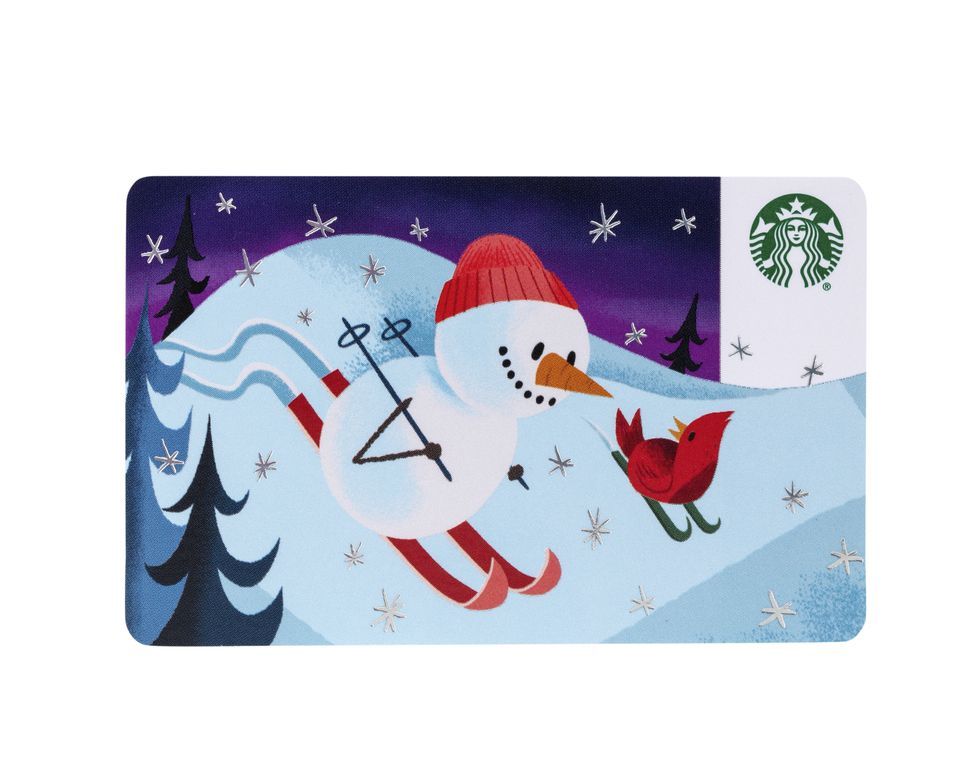 via: Starbucks
Let's start with the least exciting - but the Christmas themed gift-cards, featuring a skiing snowman, are still undeniably cute. Add a value for $5 to $500 for your caffeine-obsessed loved one.
6. Christmas blends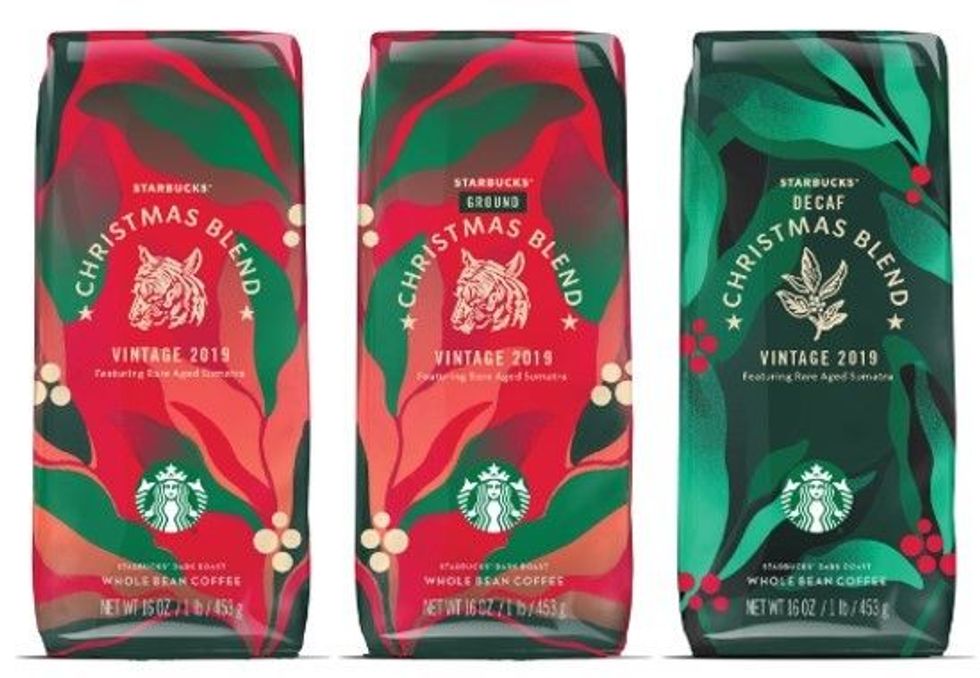 via: Starbucks
Each year, Starbucks also launches an exclusive and limited edition blend of coffee for you to make at home. This year, it's made with "rare Sumatran beans, aged three to five years, blended with coffees from Colombia, Papua New Guinea, and Indonesia," and costs $14.95 per pound bag.
5. Glitter Gradient Cold Pink Cup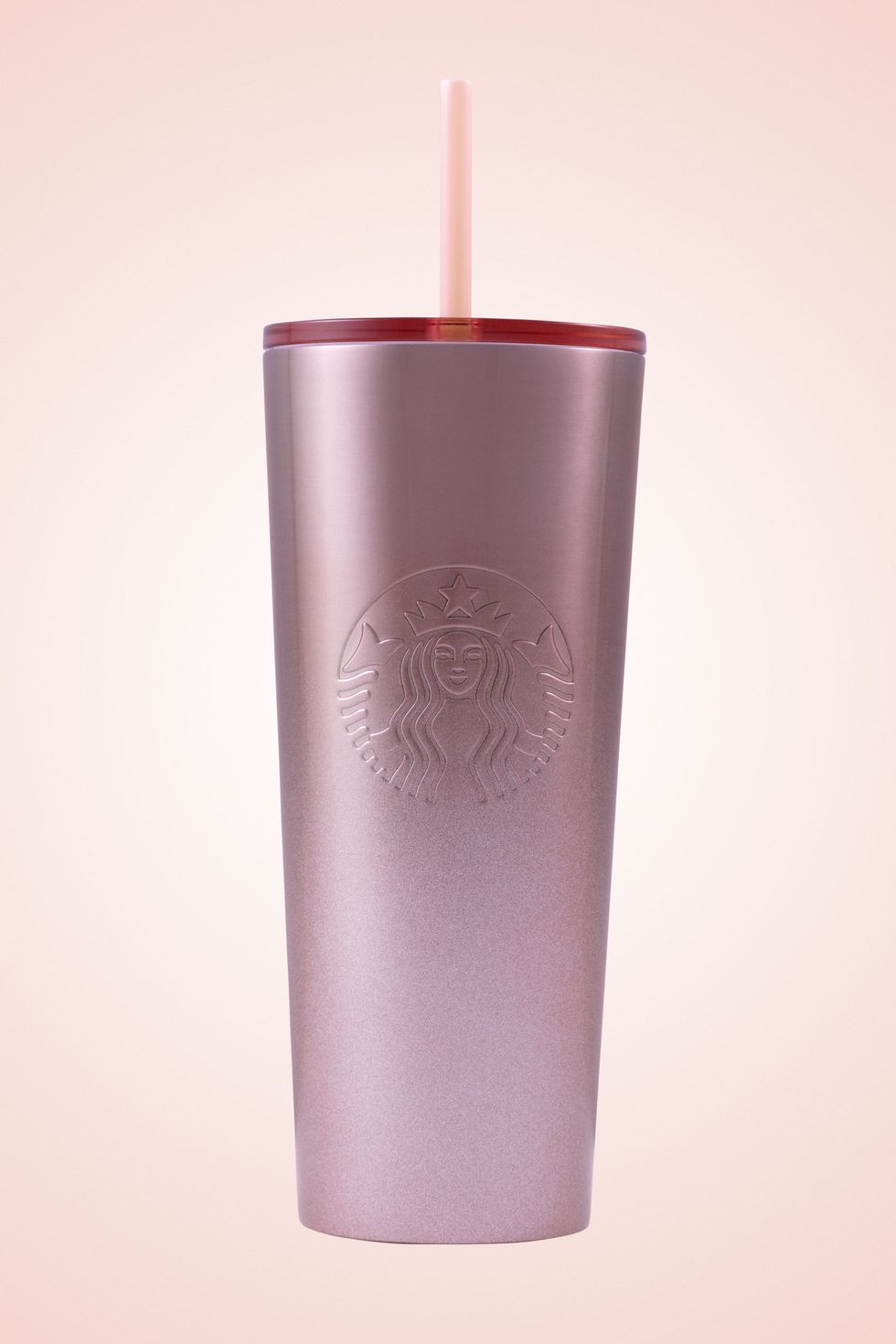 via: Starbucks
This understated number is still pretty adorable, thanks to complimentary pink tones and glitter accents. It holds twenty-four ounces and costs $22.95.
4. Iridescent Cold Cup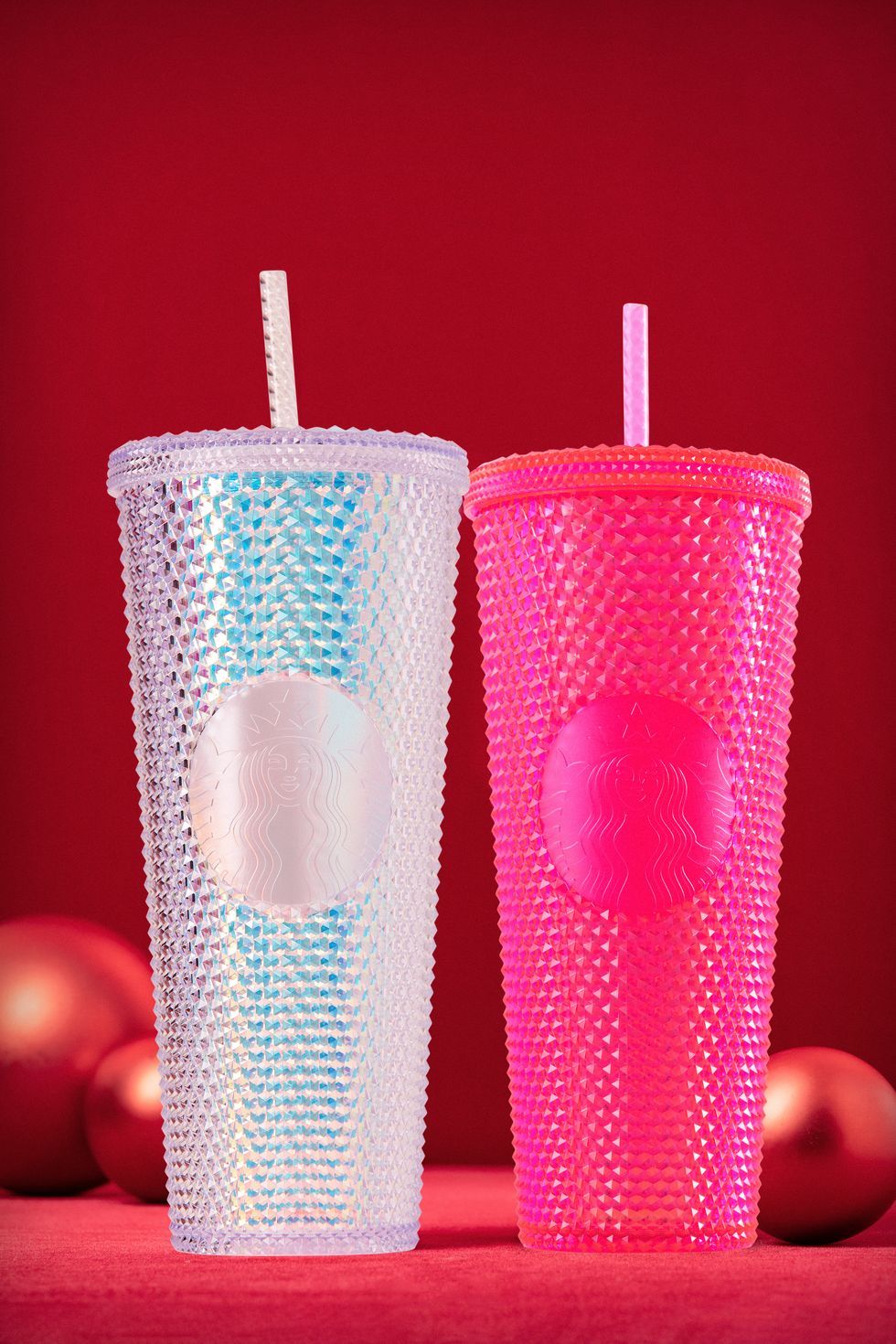 via: Starbucks
The opalescent shade on the left is a rerelease from last year, and for 2019, there's a pink cup joining it. The textured finish allows the holographic effect to really shine. Both cost $19.95.
3. Green Confetti Tumbler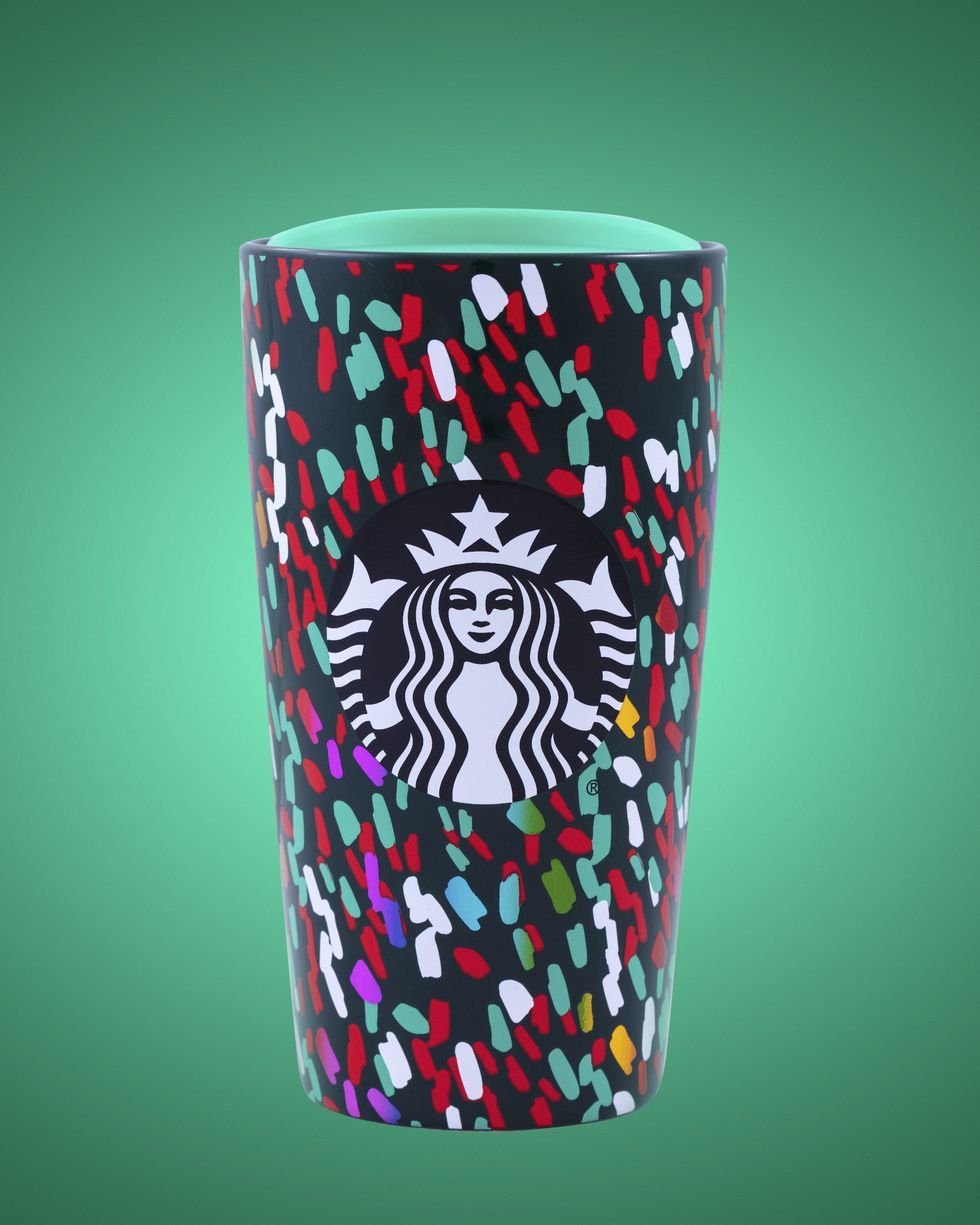 via: Starbucks
This twelve-ounce cup is ideal for those who favor hot drinks, as it's designed to keep its contents toasty warm. Again, this item costs $19.95.
2. Mirror Glitter Gold Cold Cup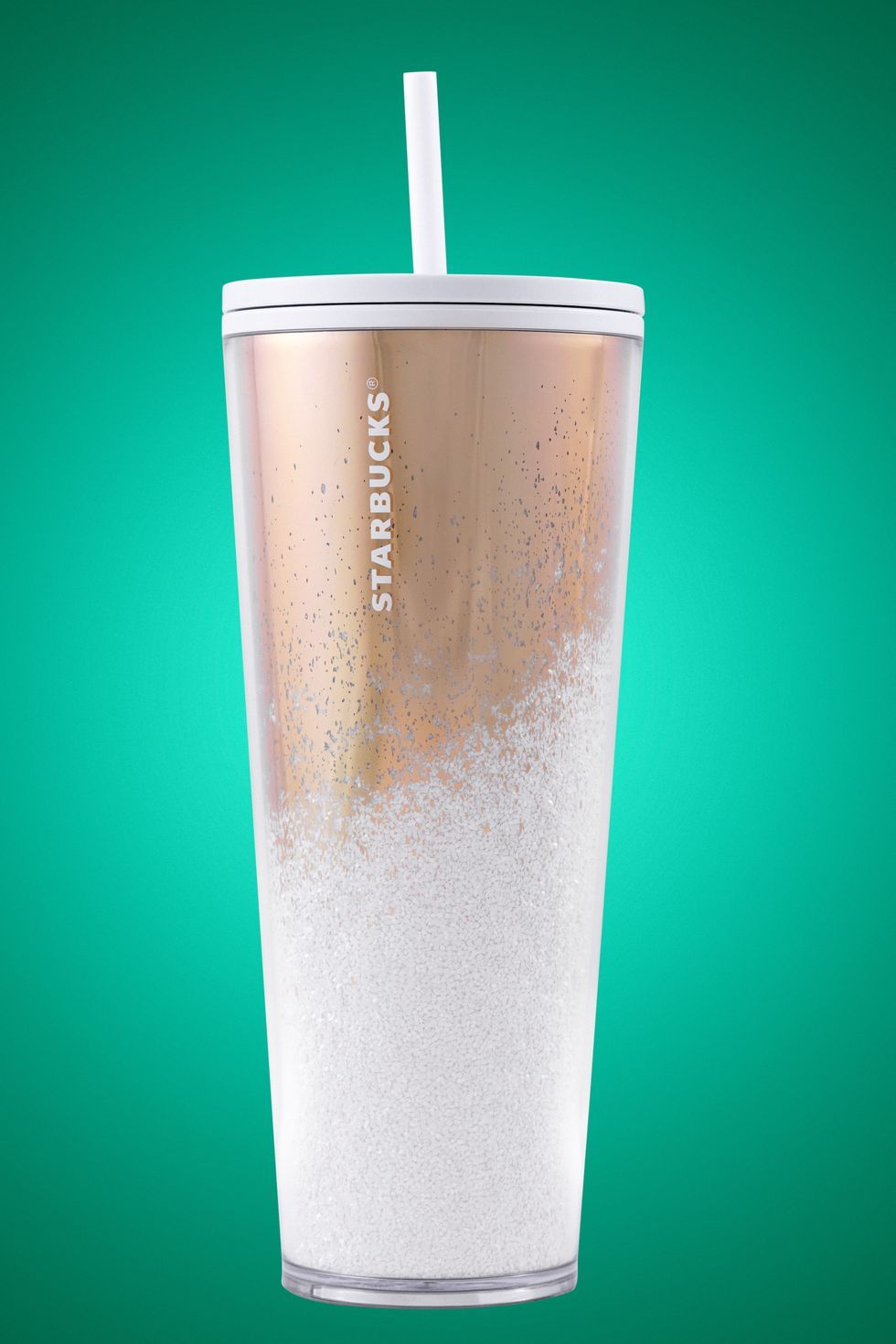 via: Starbucks
This sparkly tumbler looks like it's just been in a snowstorm, and will bring a festive touch to whatever iced drink you desire. It costs $18.95, and holds twenty-four ounces.
1. Gold Water Bottle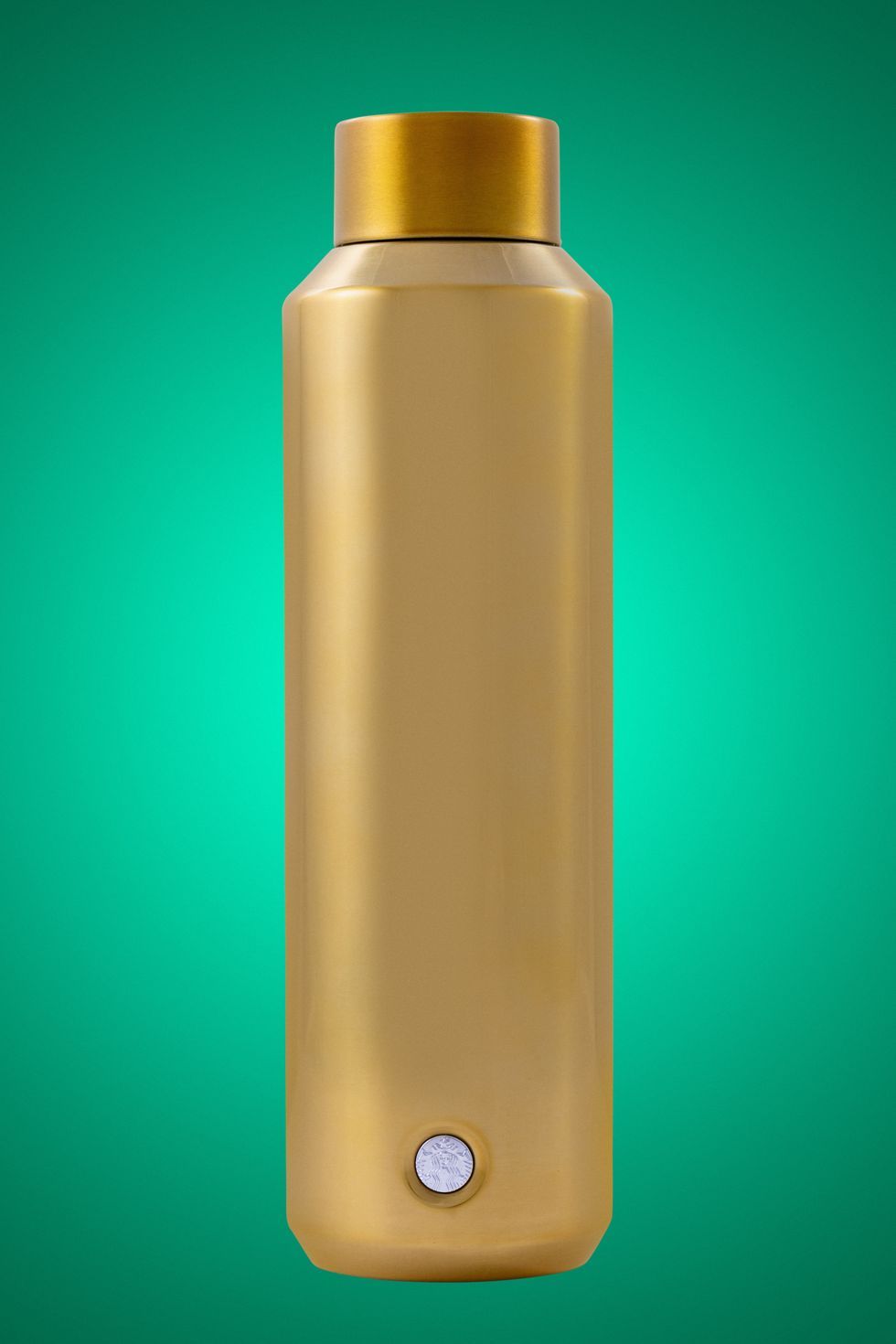 via: Starbucks
Buying a reusable water bottle is great both for your body and for the environment - and one that looks this good is hard to come by. It holds twenty ounces, and costs $22.95
People are loving the collection.

via: Facebook
It seems Starbucks have thought of something for everyone, whatever your aesthetic or coffee drink preference.
But there's another reason these cups are so great.

via: Facebook
Purchasing one now could massively cut down your use of single-use plastic - meaning you can get started on your new years resolution early!
However, there is a downside.

via: Facebook
Many claim that no matter how hard they try, they can never seem to find these elusive items in store.
C'mon, 
Starbucks!
Starbucks certainly knows how to drive up the holiday hype.
Earlier this month, they launched their much-anticipated pumpkin spice latte in a cold brew form - and the internet went absolutely crazy.