As far as coffee giant, Starbucks, is concerned, we've kissed goodbye to summer and are officially in pumpkin spice season.
And, as fall approaches, it's pretty much mandatory to head to down to your local branch and grab a pumpkin spice latte. After all, the drink is basically the pinnacle of the season.
But it looks like there's a brand new pumpkin-themed treat also heading to Starbucks, and it's set to give the pumpkin spice latte a run for its money... a pumpkin cold brew.
It's pretty much everything we've dreamt of and people are already saying that it's so much better than the pumpkin spice latte...
It's officially pumpkin spice season.
already rolling out its cult classic pumpkin spice latte in stores.
Some fans can't get enough of the fall-goodness.
Me showing up to the same Starbucks for my 3rd pumpkin spice latte of the day: https://t.co/AL9TtBM0mI

— DJ Blitz (@DJ Blitz)1566837602.0
We anticipate that many people were pleased with the early release date.
But some think that it's way too early...
@KatieUssin Toooooooo soon.!! Summer already goes too fast!!

— FibroWarrior (@FibroWarrior)1565742283.0
Looks like many people are not ready to let go of summer just yet.
But there's no doubt that the drink is a fan-favorite.
But now there's a new addition to the pumpkin spice range.
Sixteen years after the release of the
pumpkin-spice latte,
 it looks like the traditional drink is no longer a stand-alone product.
The pumpkin cream cold brew has arrived...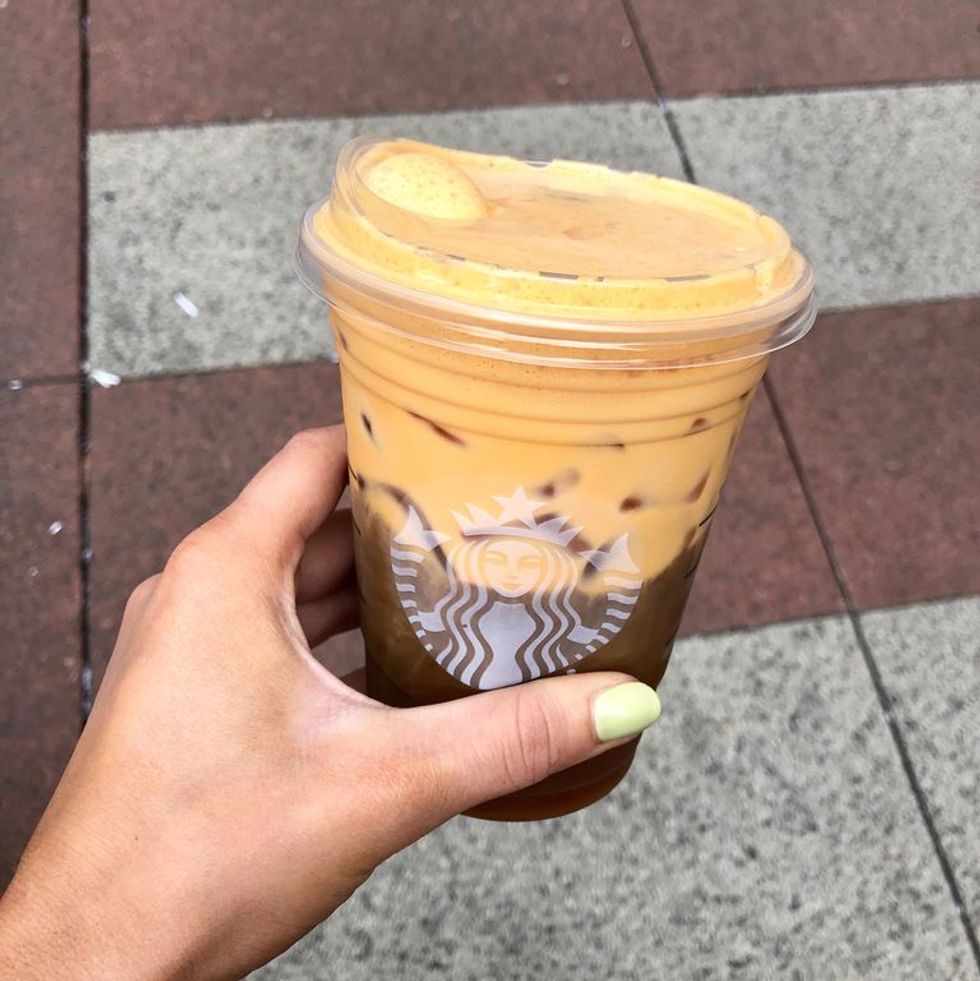 Those who are complaining about it being too warm to drink a piping hot latte, have no fear - Starbucks has just launched a pumpkin cream cold brew.
It's what dreams are made of...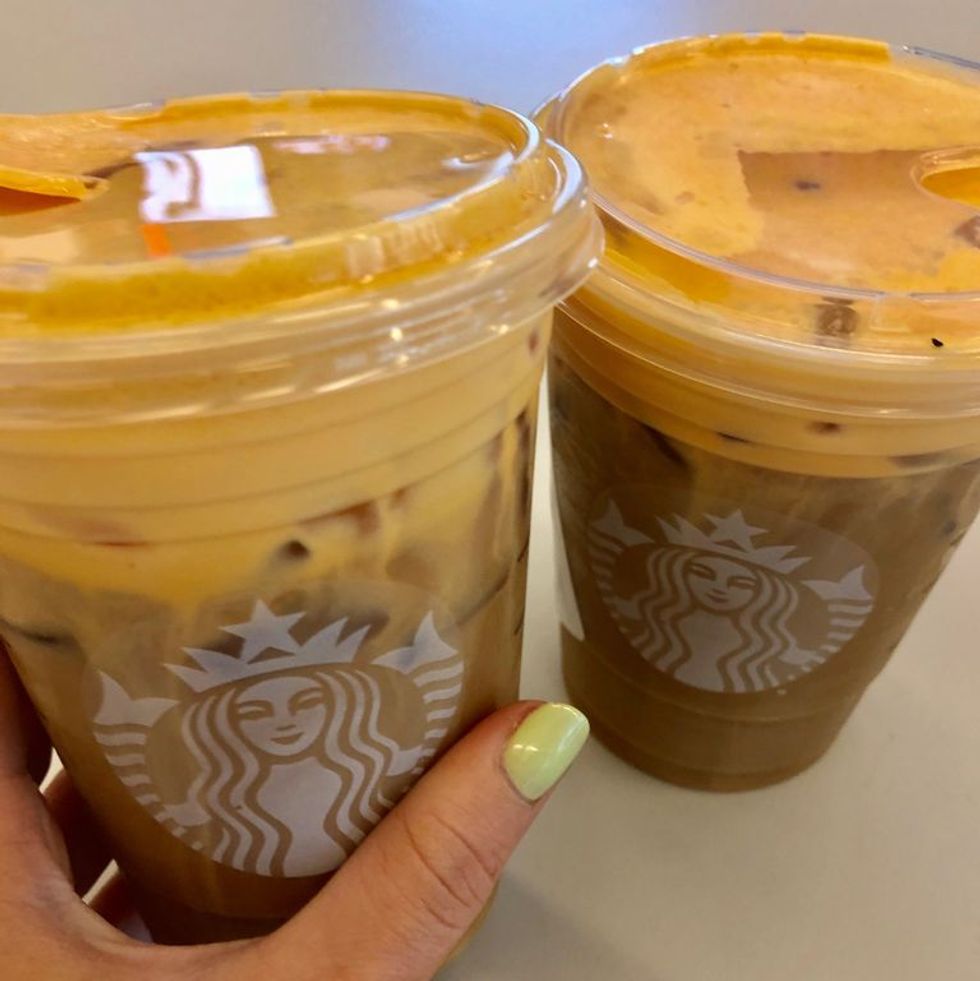 The drink is apparently similar to the chain's Vanilla Sweet Cream Cold Brew - starting with a base of cold-brew coffee and vanilla syrup and, of course, with the addition of the tantalizing pumpkin foam, which the coffee giant assures us is made using
real
pumpkin, so none of that artificial stuff.
People are going as far as to say that it's better than the pumpkin spice latte.
I'm dropping PSL for something even better ... PCCB= Pumpkin Cream Cold Brew 🤯 #Starbucks #PCCB #notanadjustafan https://t.co/86BFrgG1Jp

— Kevin Wasielewski (@Kevin Wasielewski)1566911669.0
It's a pretty bold statement, but it seems like the cold brew alternative is winning the hearts
and
tastebuds of avid pumpkin spice drinkers everywhere.
Looks like it's gone down a treat with fans.
y'all the pumpkin cream cold brew from starbucks is the best cold brew i've ever had in my life 🥺

— ✨saturn girl✨ (@✨saturn girl✨)1566932627.0
And we can see why... it looks
very
delicious. It's making us want to rush out and get one right now.
The pumpkin cream cold brew is available in Starbucks now.
The new Pumpkin Cream Cold Brew joins #PSL and other fall favorites in stores starting tomorrow, August 27th. Learn… https://t.co/3XJoll3geD

— Starbucks News (@Starbucks News)1566852491.0
We suggest grabbing one while you can. But, if the whole pumpkin vibe isn't tempting your tastebuds, then maybe
this
will... Popeyes chicken sandwiches are apparently
so
good that they've
completely
sold out. But it seems pretty strange that a chain so large could completely run out... Here's what went down...