It's finally the festive season, so time to get excited. And now you can officially get into the holiday spirit - because Starbucks has dropped their holiday menu. Honestly, is there any better indicator that Christmas is just around the corner?
But there's one menu item that has really captured the internet's attention. The limited-edition Toasted Marshmallow Hot Chocolate is what wintery dreams are made of - and we can't get enough.
Is it wrong that we're already excited for Christmas?
The rule is, as soon as Halloween is over, you're allowed to get festive, right?
And for many of us ...
There's one thing that really makes Christmas the greatest ever holiday. It has to be the food!
But aside from the fabulous turkey feast...
There are all of the other Christmas treats. And there's one sweet snack which really comes into its own over the festive period - chocolate.
And you don't just have to eat it.
Some genius came up with the idea of drinking your chocolate too. And when the weather outside is frightful, hot chocolate is so delightful.
And for the ultimate indulgence?
Try tossing a few marshmallows into the mix. It's truly the perfect winter combo.
And you can even up the cozy factor.
Toasting your marshmallows on an open fire gives a delicious smoky flavor to your sweets.
And now, Starbucks has come through.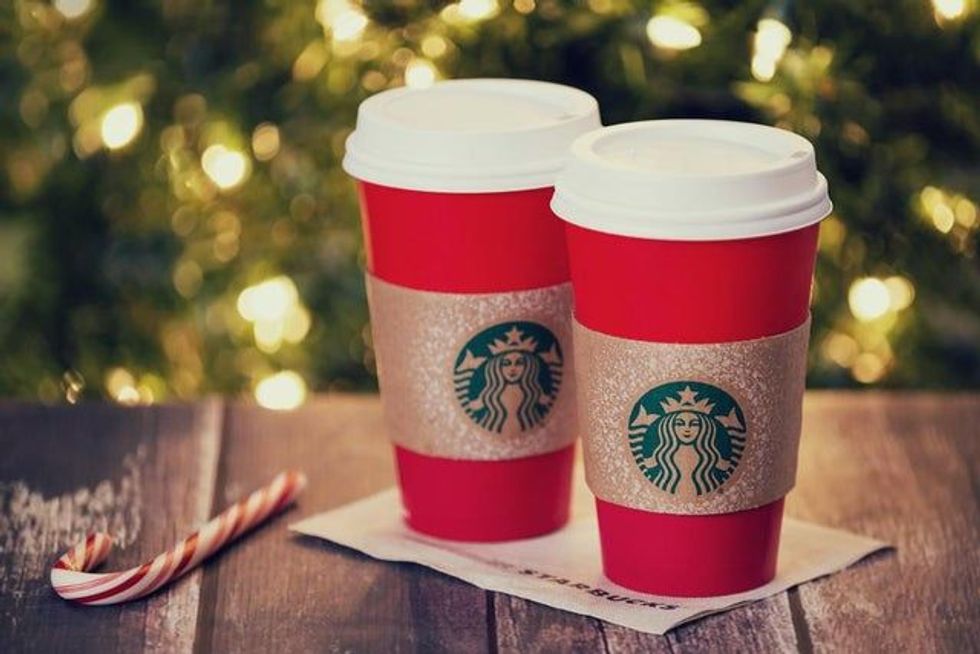 via: Starbucks
Their festive menu has dropped - and on it is one particularly exciting item.
Yep, that's right.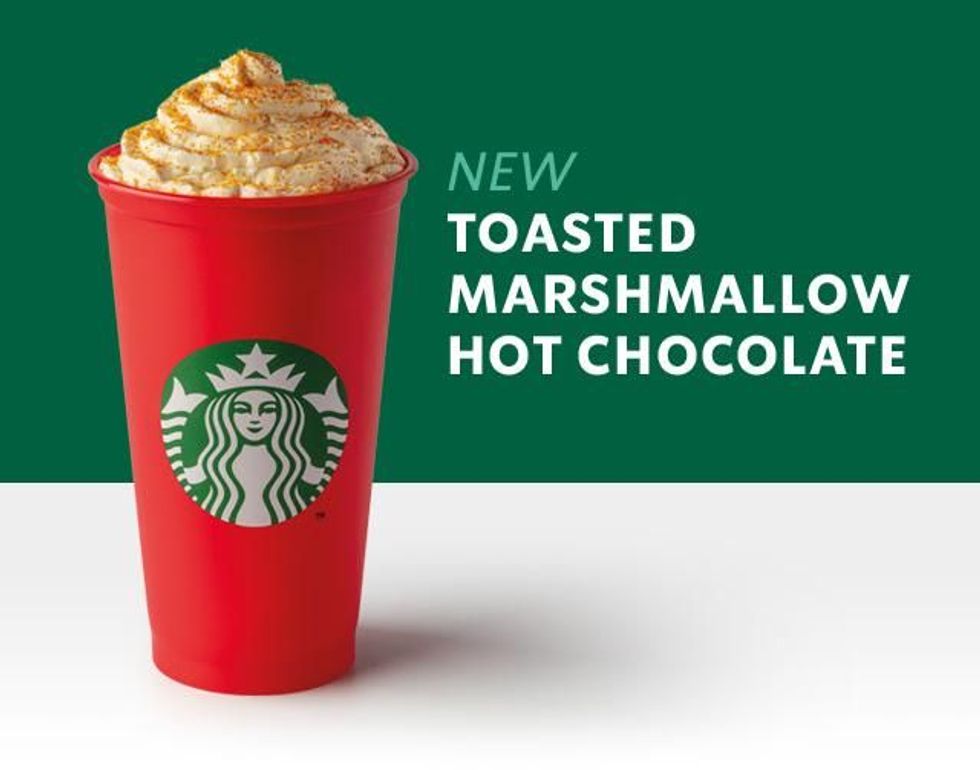 via: Starbucks
The Toasted Marshmallow Hot Chocolate. The drink itself contains marshmallow syrup, plus the cream on top is marshmallow flavored. It's finished with a caramelized sugar topping.
And it's safe to say the internet is excited.
Yup i'm gonna be living off Starbucks toasted marshmallow hot chocolate from now on

— FAYE 💋 (@FAYE 💋)1572432106.0
With good reason. Not only does this drink sound dreamy, but it's the first time it's
ever
been available. We hope it's not the last!
It's official: Christmas is here.
And with it, all the very best limited edition food launches. Exciting stuff! For another intriguing holiday launch, scroll on to see what Reese's has come up with for the season. It's super cute!