In case you were looking for another reason to love Stephen Colbert, here you go: he is obsessed with dogs. And if that wasn't enough, every so often he and a celebrity on his show showcase dogs from a local dog shelter to help them get adopted.
It works! All of the dogs that Stephen Colbert has had on his show in the past are cozied up at their new homes with perfect forever families.
Last night, he did the same thing with a twist for a special Halloween episode.
In a segment called Rescue Dog Rescue, Colbert and a celebrity tell lies about dogs from a shelter to help them find adoptive owners.
North Shore Animal League America
and can really be adopted.
Yesterday, Colbert and Billy Eichner dressed puppies up in Halloween costumes for the Rescue Dogs Rescue segment.
The spookiest part of this segment is the fact that Eichner, who you know from Billy On the Street, Difficult People, and the latest season of American Horror Story, is allergic to dogs. Unfortunately for Billy but fortunately for Colbert, Stephen got to hold all of those tiny pups.
Meet Winnie.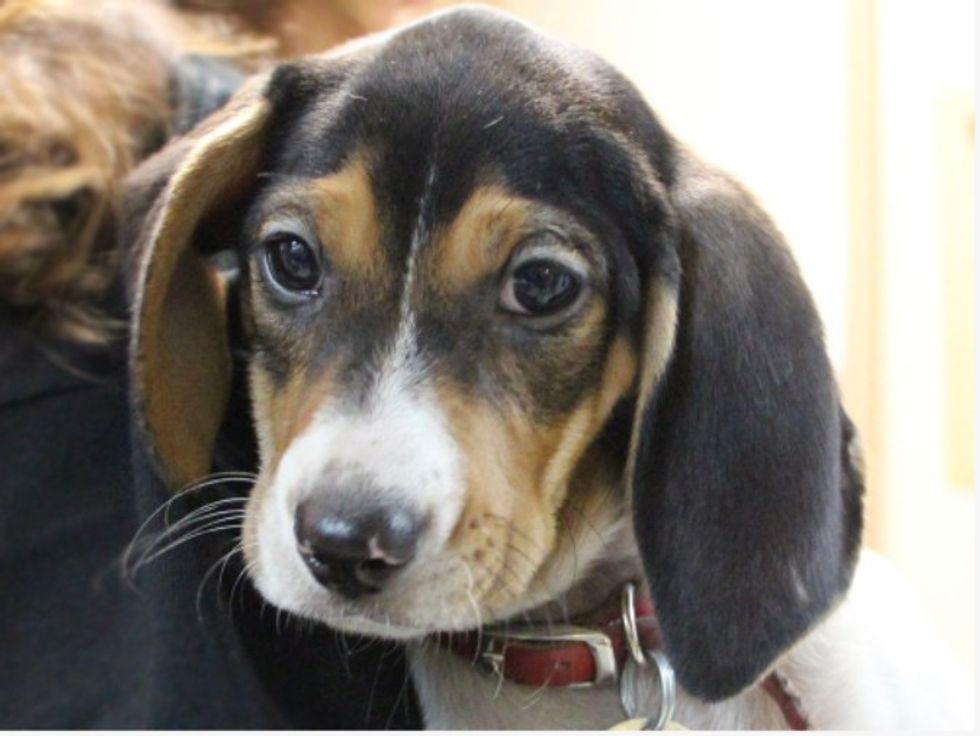 This dog, Zero, is a ten out of ten in our book.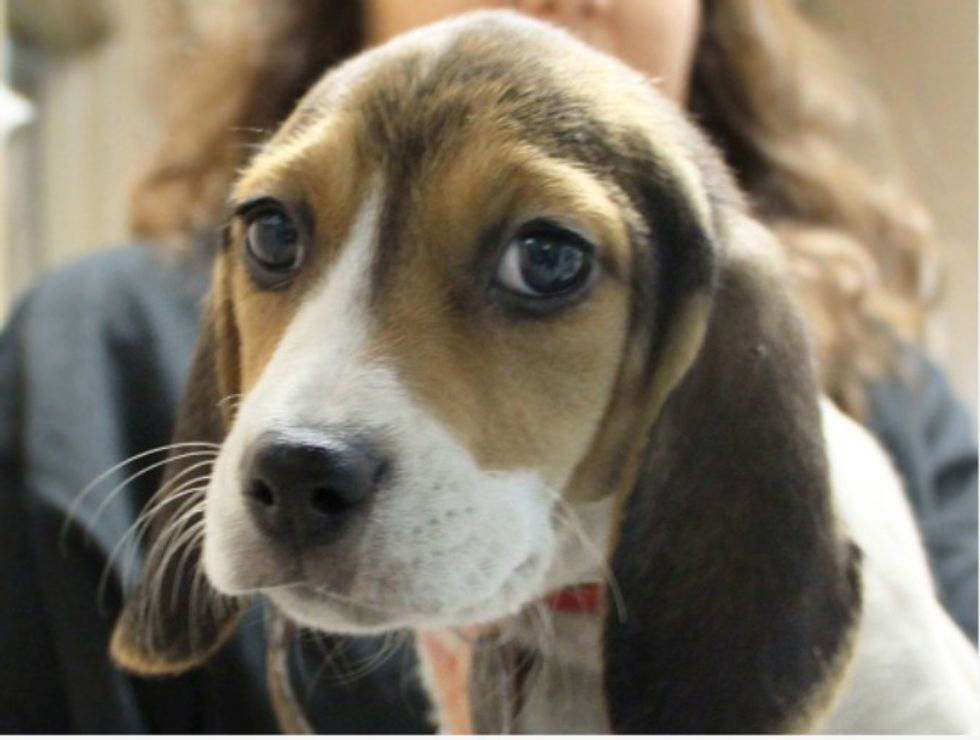 This cutie, Binx, was dressed as a spooky shark for the show.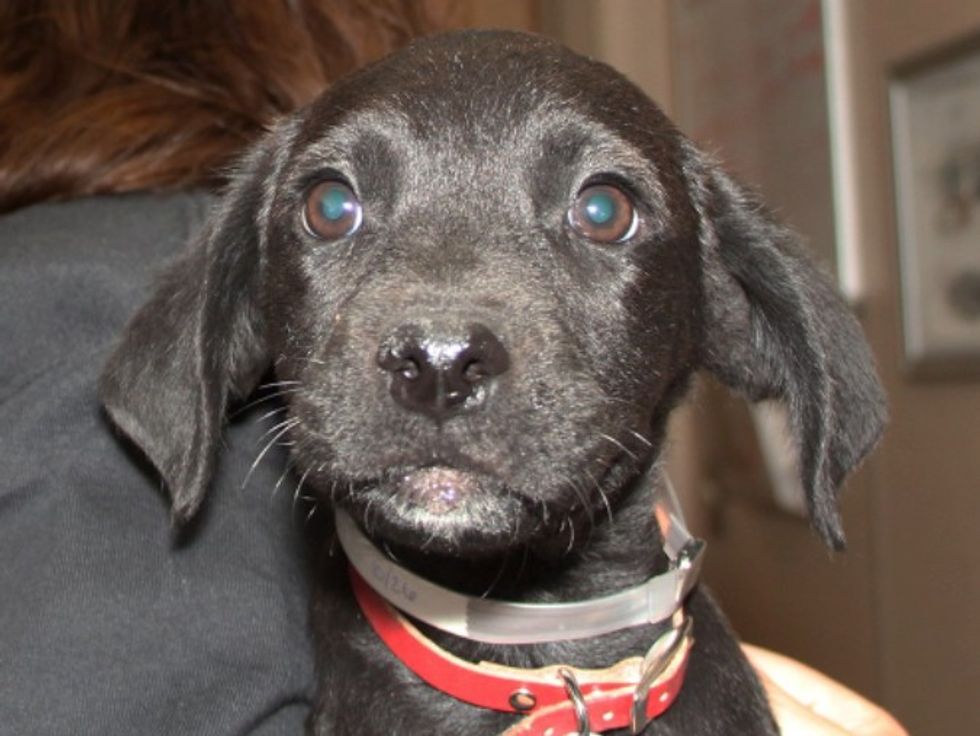 via: North Shore Animal League
Binx was found in Tennesse and is a two-month-old lab mix, weighing 10 pounds. Stephen said, "She's dressed like a shark, but ironically her favorite Stephen Spielberg movie isn't 
Jaws
, it's 
Catch Me If You Can
. She thinks it's a stirring meditation on the pathos at the heart of American capitalism. Seriously, she won't shut up about it." That's not all of the cute pups...
Meet Max.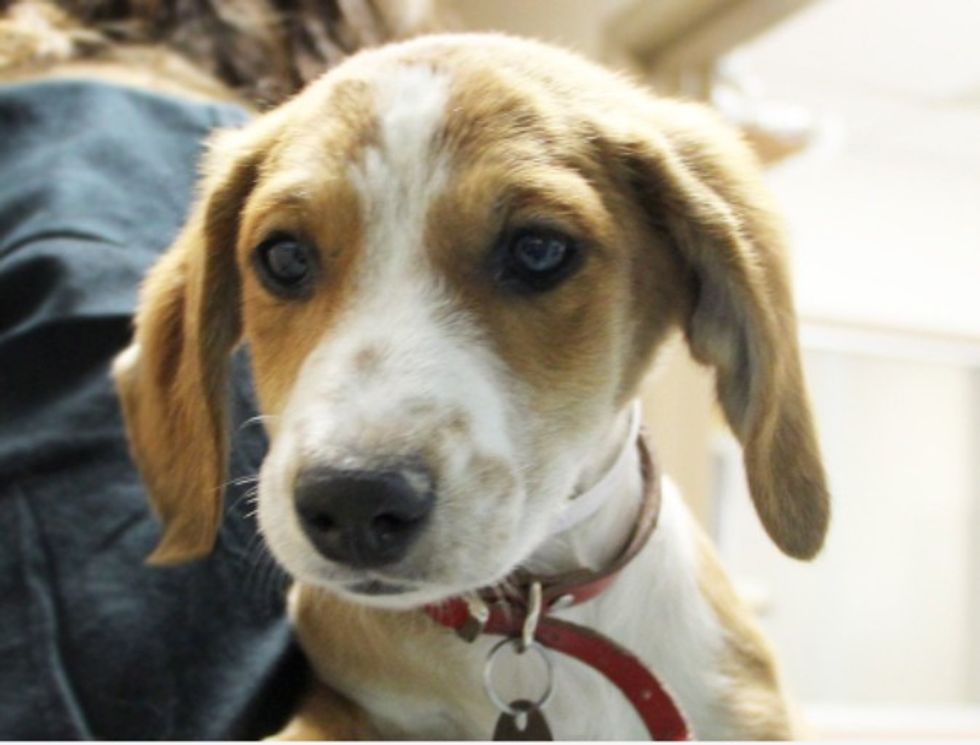 Little Chucky was dressed up as a tiny Pope.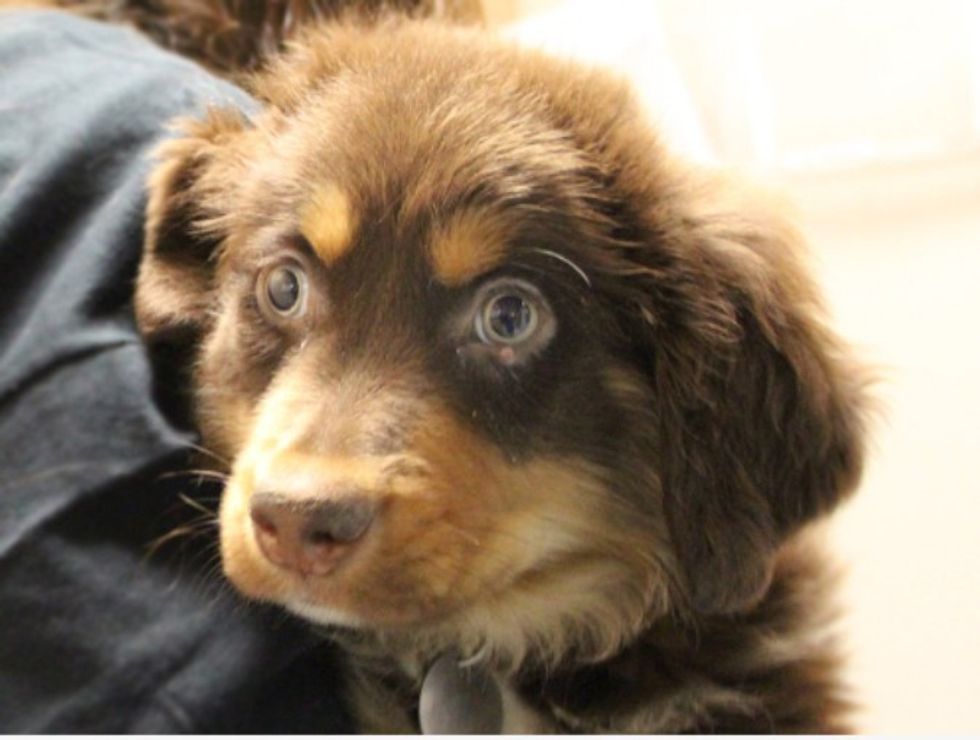 via: North Shore Animal League
He's a two-month-old Australian Shepard mix who weighs 10 pounds. But he's not dressed up as the Pope for Halloween... he has a higher purpose. Colbert said, "He's actually starring in HBO's spin-off to 
Young Pope
, entitled 
Dog Pope
. When he first saw the script, he wasn't sure about all the sex scenes, but eventually decided they were tasteful and necessary to the plot."
Last but not least, meet Kenny.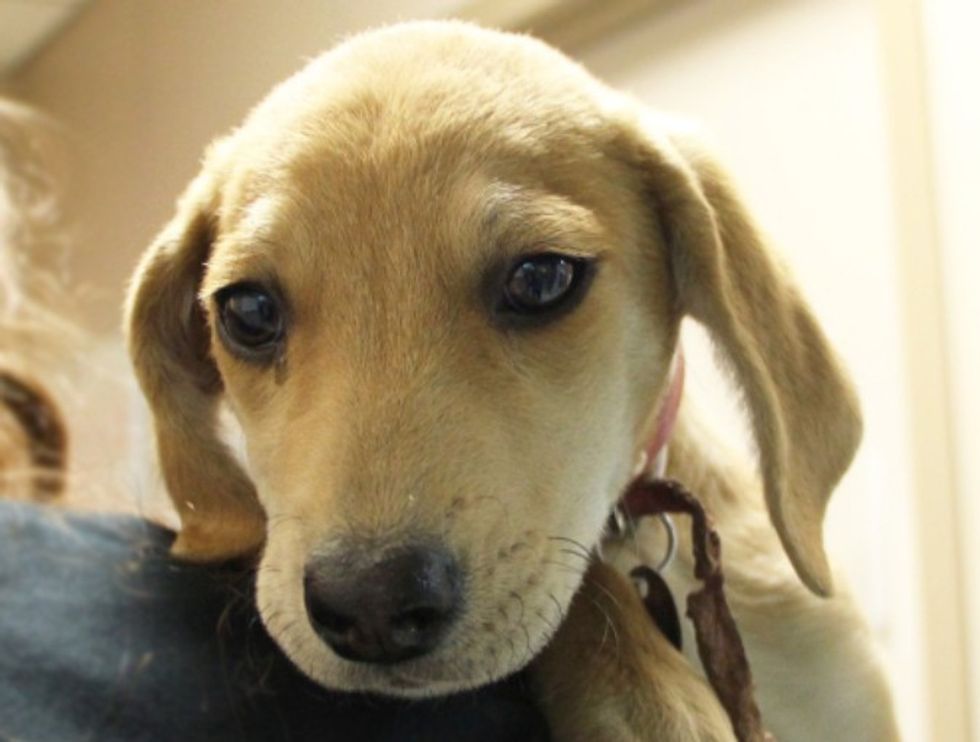 via: North Shore Animal League
Sweet Kenny is a two-month-old female Hound mix who weighs 13 pounds. She was dressed up as a cheerleader.
Click here
to inquire about adopting any of the dogs that were featured on the show. And if your favorite has already found a home, don't worry! You can still become a rescue animal parent. There are plenty more pets looking to find warm homes. You can help out
here
.