The world is facing a shortage of medical paraphernalia, most healthcare workers aren't even being equipped with the correct resources to keep themselves safe.
But many celebrities have come to the rescue and want to help in any way they can, which will help save lives all over the world.
Keep scrolling to find out about the latest kind soul, Stephon Marbury.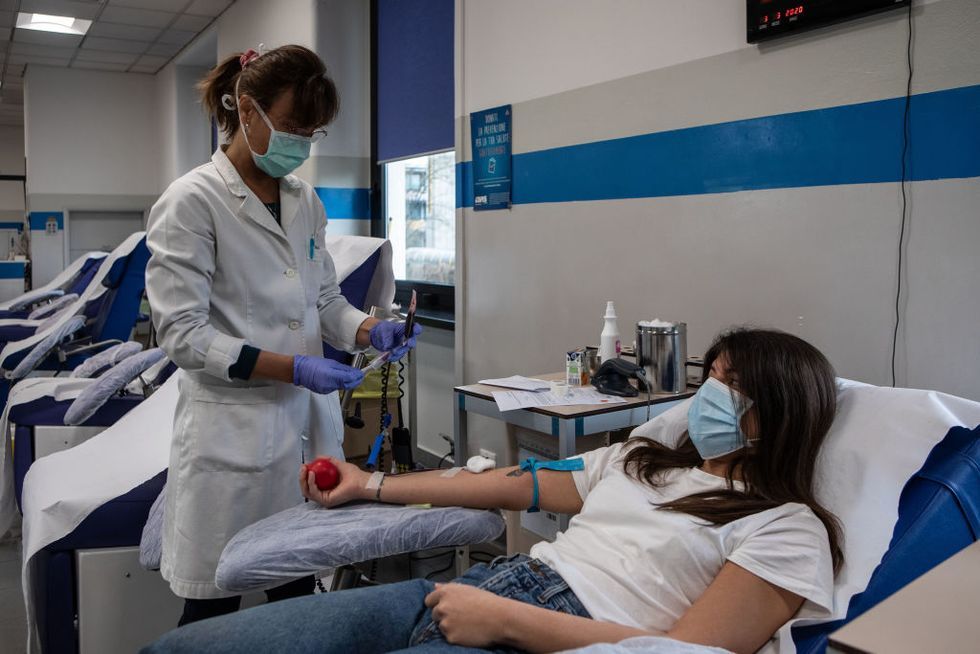 Right now, 2,613 people have died here in the U.S., which goes to show the terrifying speed of which the virus is spreading.

Not just for beds and ventilators, but for essentials too.


While they take on COVID-19 by treating patients and saving lives, they are putting their own lives at risk.

This is what urged former Knicks star, Stephon Marbury to go above and beyond by donating something every health worker on the front line should have.

He wants to deliver 10 million N95 masks to first responders handling the coronavirus pandemic.

He moved overseas to become a legend in the Chinese Basketball Association.

He's willing to sell New York 10 Million masks "at cost," for $2.75 each, well below the $7.50 market price.

After learning about the lack of protective gear and the price masks have gone up to.

He reached out to Brooklyn Borough President, Eric Adams, to let him know he was ready to help.

"At the end of the day, I am from Brooklyn, this is something that is close and dear to my heart as far as being able to help New York."

He said: "I have family there in Coney Island, a lot of family … who are affected by this, so I know how important it is for people to have masks during this time."

This means the country now has more N95 masks than it currently needs.

Although, despite the good intentions, the efforts to connect with the local government have gone anything but smoothly.

Adams said on Thursday: "We've been communicating back and forth with the city and state, and for some reason, they are saying they don't need any more masks, but the hospitals are saying they do,"

Jill Montag said she "had no idea who the borough president spoke to" and that the state officials "in charge" of buying masks "want to talk to Stephon!"

The reporter then connected the Health Department with Adams' office since it was the direct line to be able to contact Marbury.

But the details after the first contact are murky, to say the least.

The email was from Adams along with a response from Daniel Symon, director of the Mayor's Office of Contract Services. The note said: "Hello BP Adams. If the N95 check out, that is a decent price. If you'd like to put us in touch with the supplier directly, we'd be happy to vet this and move towards purchase."

However, Borough Hall is "open" to working with de Blasio's team "and want to do whatever it takes to get these masks to our hospitals and first responders."

Let's hope they can get things cleared up fast, so the right equipment can reach the correct people, before more unnecessary cases are recorded. Keep scrolling to hear how Harvey Weinstein is currently being held in self-isolation in New York Prison…