Stranger Things has been the series of the year with it releasing it's third season, which was absolutely amazing, and it's all everyone has been talking about.
Whether that's about our favorite hero Hopper, how Eleven is suddenly so much older and dating, and the terrifying Mind Flayer that returns from the Upside-Down to terrorize the gang... Stranger Things has well and truly taken over the world.
But there's one thing that the younger fans are all puzzling over, and it's making us adults feel super old. Keep scrolling to learn of the nieve question these youngsters have for us elders...
Stranger Things is one of the most-watched TV shows of all time...
When the third season was released earlier this month, Netflix announced that more people watched the entire series in 4 days than any other show or movie featured on the streaming service. According to statistics, 18.2 million people binged the entire thing in the first week.
We just cannot get enough of the Upside Down...
The series, which is set in Hawkins, draws us into a fantasy world of mind-powers, Russian spies and the Upside Down, which homes terrifying creatures such as Demogorgons and Mind Flayers that live off human flesh.
Stranger Things has a retro touch that we just love...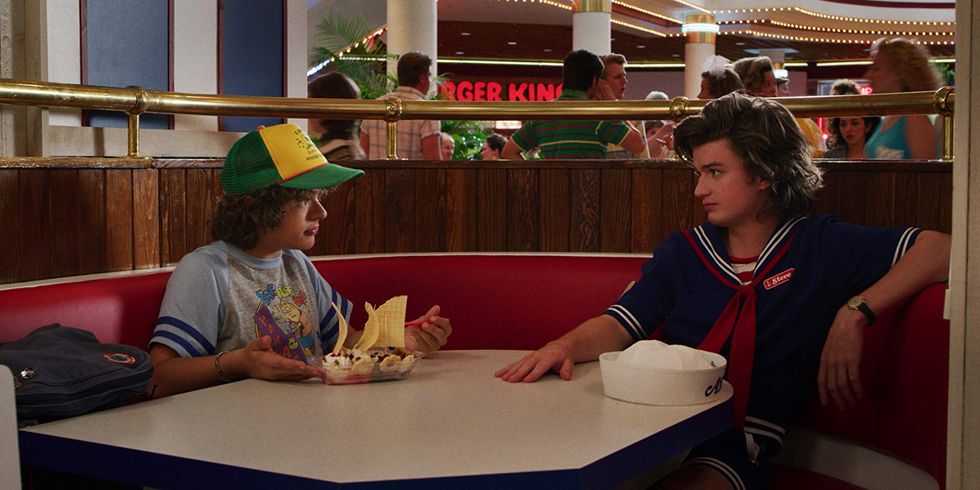 With it being set in the mid-80s, the fantasy series features a tonne of authentic retro merchandise.
This ranges from everything, including the mall...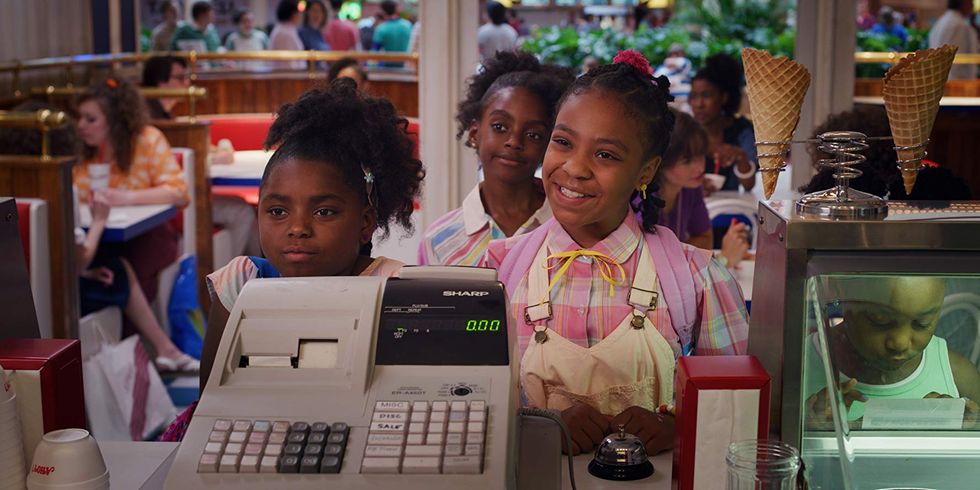 Check out that retro till! Not a touchscreen in sight...
To them retro bedrooms...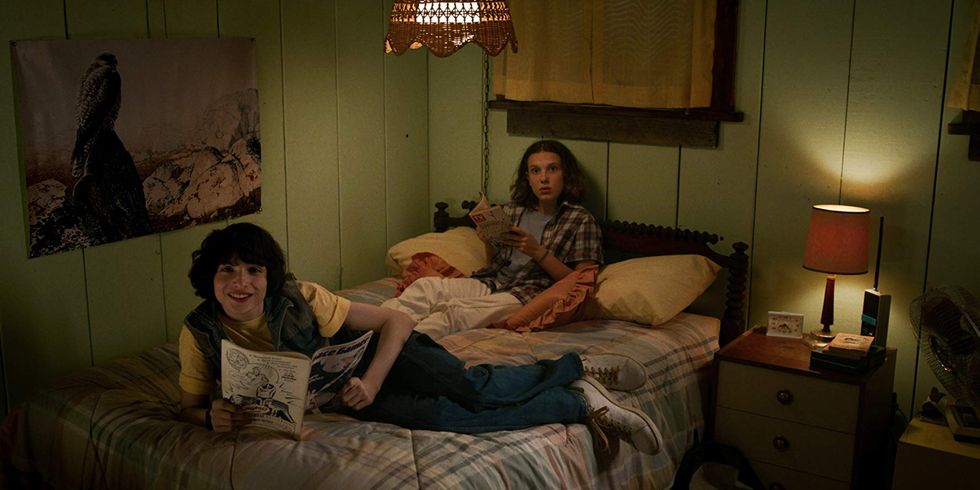 Nothing screams eighties more than a mahogany wooden bed table and tartan sheets...
And who can forget Eleven and Max's killer eighties look?
These two besties very suddenly became style icons in season 3, and we are absolutely living for it.
They even nailed the retro Burger King logo...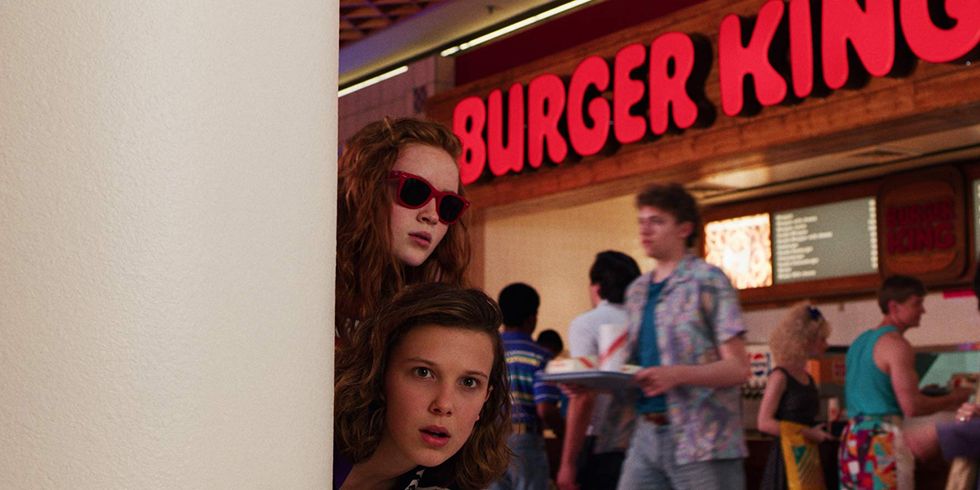 And not to mention the hundreds of retro Coca-Cola references, which made it very clear that the giant soda company was sponsoring this season...
Jonathan and Nancy are couple goals...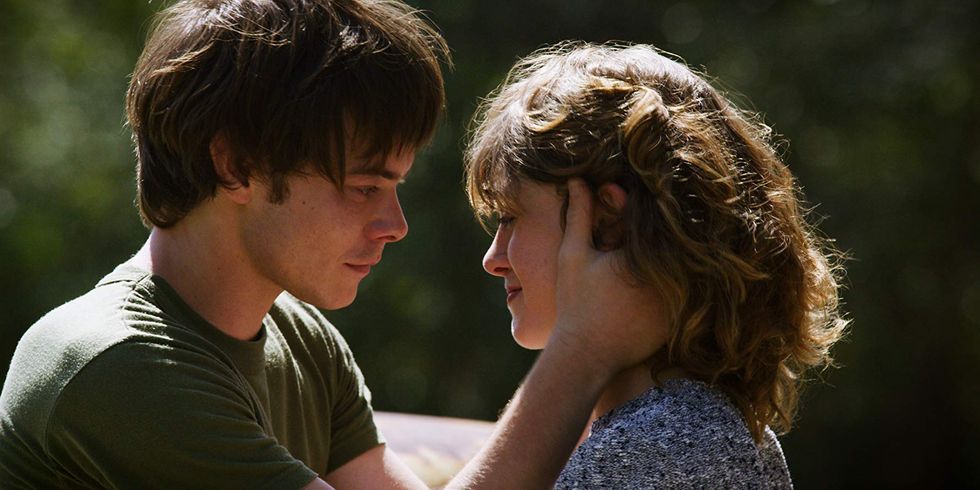 Without giving away any major spoilers (even though I doubt there is anybody left who
hasn't watched
the full thing), season 3 sees Jonathan, who is played by Charlie Heaton, and Nancy, played by Natalia Dyer, working together for a local newspaper.
Nancy works as a hopeful assistant...
Yet she is sadly shunned away by the team of older men who are, quite frankly, disgustingly sexist towards poor Nancy - a sad reality for women back in the eighties. Jonathan works as a photographer for the paper, something he has always done throughout the entire series.
And what did photographers use back in the eighties?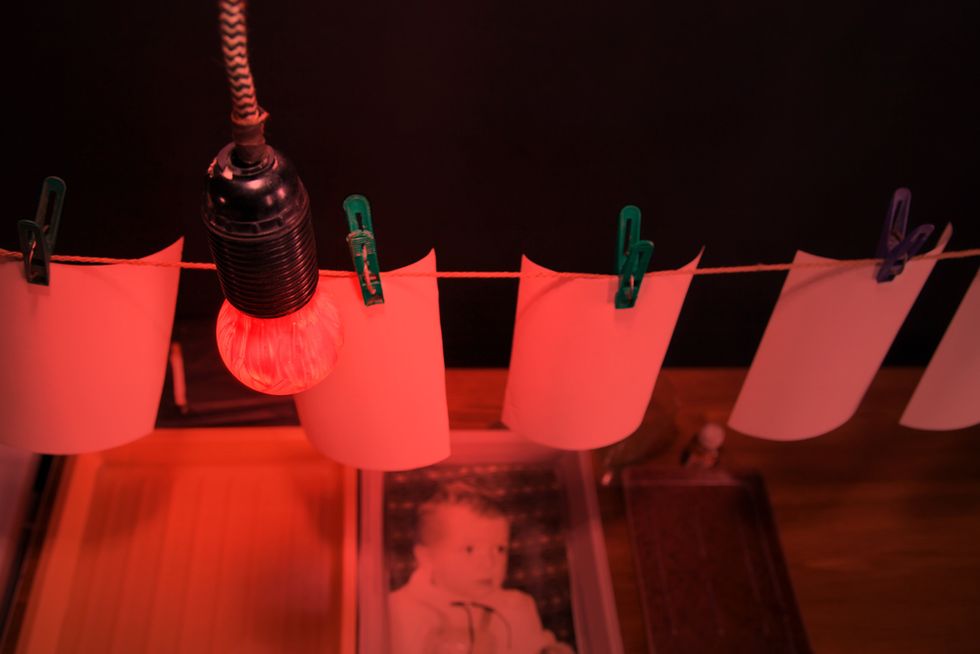 A darkroom! Or more commonly known as
a red room...
Way before the digital camera came about...
A darkroom is a workshop used by photographers working with photographic film to make prints and carry out other associated tasks. The room must be completely dark to allow the processing of light-sensitive materials - it was a very common practice in the eighties before the creation of digital and phone cameras.
Jonathan is filmed in his darkroom numerous times throughout the series...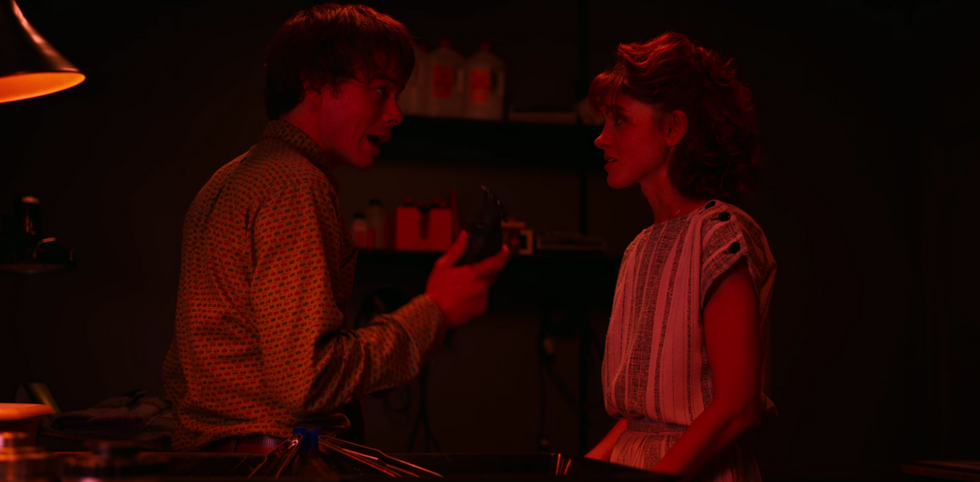 As a budding young photographer in the eighties, Jonathan does, of course, rely on his darkroom to complete his prints.
A question has been circulating amongst younger fans...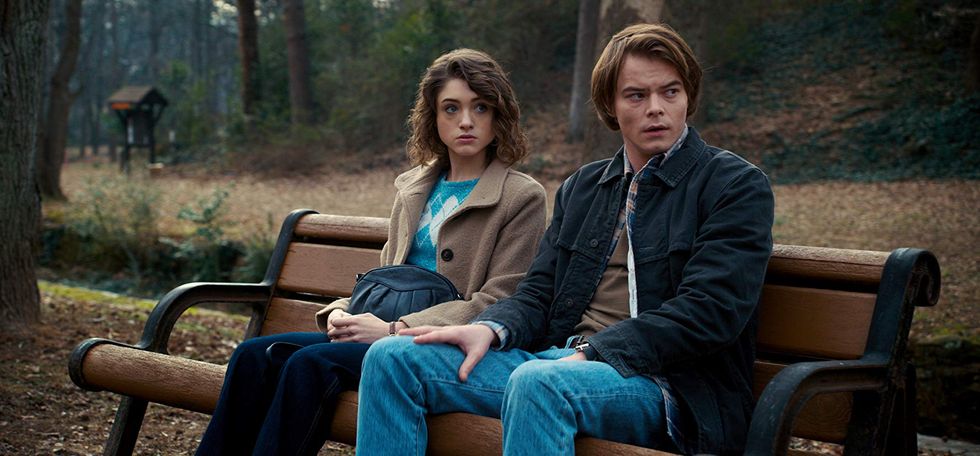 A user on
StackExchange
took to their page to try and solve something they had really been puzzling over in season 3. "In 
Stranger Things
, we frequently see Jonathan go inside this to "refine" his photos or something. I don't quite understand what happens here," they began by saying.
A concept unknown to some, clearly...
The user continued to say: "he puts the photo in water, and somehow this makes it more clear? An example is in the first season when he refines Barbara's photo and sees a little bit of the Demogorgon."
The final bombshell...
The user finished their inquiry with, "Is this an old film technique, and if so, what is it called?"
Crumbling into dust doesn't quite cover it...
*crumbles further into dust* https://t.co/VRYFCdm6xE

— badly-drawn bee 🐝 (@badly-drawn bee 🐝)1564139727.0
Whilst many users kindly responded to the confused youngster and explained exactly what a darkroom is, many have taken to social media to express their disbelief over this lack of knowledge and, basically, how
damn old
we suddenly feel...
Long gone are the days of landline telephones...
@soapachu @LozzimusPrime Dear God, please don't let them find a VHS tape or landline phone, the kids will think it'… https://t.co/0iOdKEK9ja

— CosplayCoop (@CosplayCoop)1564144732.0
This kids' comment is making us adults feel
pretty old...
Who remembers VHS videotapes and landline telephones? Can't just be me, right?!
Old enough to be mummified...
@soapachu Me right now, thinking about this tweet. https://t.co/K7oE11FWzm

— Christine Best (@Christine Best)1564180931.0
I can totally relate to this user's flair for being dramatic...
But there are the select few who have seen the bright side to this lack of knowledge...
@soapachu @IHateNYT I think it's actually pretty cool that we get to be the youngest people who experienced the ana… https://t.co/1LSf57AK14

— totte-tottenham hotspespes (@totte-tottenham hotspespes)1564163054.0
Not everyone was around for the analog-digital transition in technology, so of course, youngsters won't be aware of technologies that are dated and no longer needed.
So even though this has made a lot of us feel terribly old...
It's only natural for Gen Zers to not be up to date on dated technology, simply because they weren't alive during these time periods. We're sure the main stars in Stranger Things didn't know about this technology before filming season 1. Take a look at how much they've grown up in 3 seasons.