Fans of Stranger Things were finally rewarded for their patience this week, as the much anticipated third season finally dropped on Netflix. And it seems like the verdict is in and no one is disappointed by the latest installment of the retro sci-fi horror. Well, except for one aspect - which we'll get into below. 
But now, eagle-eyed fans have noticed something that could put a whole new spin on the series' ending.
Already binge-watched, or okay with a spoiler-filled read? Get scrolling.
Since its launch in 2016, Stranger Things has been a Netflix favorite.
The story starts with the disappearance of a young boy in a small, Indiana town - but quickly descends into something far more convoluted and fascinating.
There's a lot to like about the show.
The '80s aesthetic provides a level of comforting nostalgia that many more modern sci-fis and horrors lack.
Which isn't to say it's a cozy watch.
There are a lot of aspects of the show that make for less than feel-good viewing - including terrifying monsters and heartbreaking storylines.
Last week, the much anticipated third season of the show dropped on Netflix.
And fans were as thrilled as you may have expected. But there was one thing that a few were left a little disappointed by. Oh, and, in case you couldn't guess, this post is going to be spoiler-heavy, so if you're waiting on watching, you've been warned.
So, there was a certain aspect of the show that has left fans scratching their heads.
It regards the incredibly shocking final scenes of season three - and speculation that things are not all they seem.
Particularly, the fate of one fan favorite character.
Since episode 1 of season 1, Jim Hopper, Police Chief of Hawkins, has been a good-hearted and kind gent.
But season three wasn't easy for the poor guy.
In fact, the ending of the season showed a pretty horrific scene in which it seemed almost sure that Hopper must have been killed off.
Or, at least, trapped in the Upside Down.
Because the machine that was in place to ensure that the gate to the other realm stayed open was destroyed in the final episode.
The culprit for the explosion?
It was the long-suffering Joyce Byers who did it - although she was forced to detonate the machine and bring on the deadly explosion.
The explosion was pretty brutal.
This meant that the vast majority of the online community, to their dismay, were pretty sure that there was no way that Hopper could have possibly survived.
Until now.
Because there's a new theory out there that had many Stranger Things fans believing that Hopper is, in fact, living on.
The reason for the theory comes after the credits.
In the final seconds of the third season of the show, there was a potential clue that maybe all is not quite as it seems.
The scene takes place in the USSR.
And, in it, two soldiers are discussing an unseen "American." Many believe that this must be Hopper, having escaped into the Upside Down to avoid the explosion, re-emerging through another portal.
Here's the scene.
IF THIS AIN'T SOMEHOW MY JIM MOTHERFUCKING HOPPER THEN BET I'LL BE THROWING HANDS WITH THE ENTIRE GODDAMN CREW OF S… https://t.co/LbUqYAhrq5

— Tera🐋🌊 (@Tera🐋🌊)1562478028.0
Many think that there's only one reason that the scene would be relevant and that it's there for the explicit reason of dangling Hopper's fate before our very eyes.
Fans of the show have an answer to the bigger questions.
Many think that the fact that Eleven can't feel Hopper must be a sign that he's gone for good - but others point out that Eleven's powers have been depleting for a long time. This could explain her belief in Hopper's death.
Surely, there's one man who would have the answer.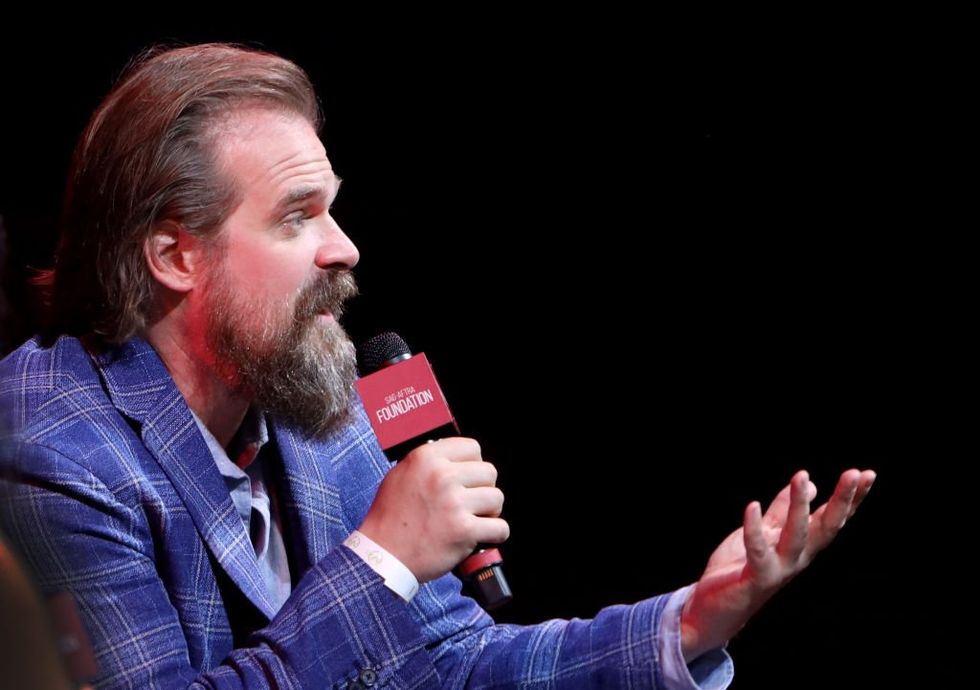 via: Getty Images
Fans looked to David Harbour, who plays Hopper, to find out whether or not they need to mourn their favorite character.
But even Harbour has no idea!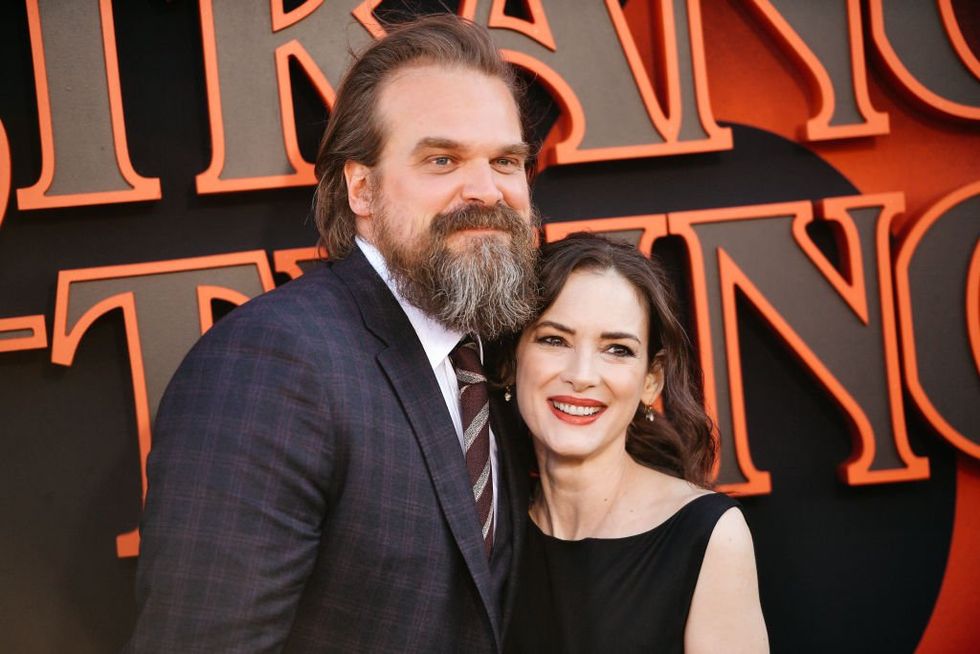 via: Getty Images
"I mean, I have no idea! I have no idea! I mean that, of course, is my hope too. It seems pretty crazy though. You know, that machine went off and blew up and Hopper seemed to be trapped there," he revealed to
Entertainment Tonight.
And that's not all he said.
Harbour went on, "He did glance around a little bit, but he seemed to be trapped and the machine exploded. And then you cut to, what was it? It starts with a 'K' or something - some town in Russia, right? Where there's some American and there's some other prisoner. I don't know, I mean it seems strange. I don't know how though." Mind. Blown.
Although not everyone is convinced.
Many are concerned that people are simply unwilling to let Hopper go - and that they're only going to end up even more disappointed next season.
Although there's one thing that the internet can agree on.
jim hopper. that's it. that's the tweet. #StrangerThings https://t.co/ofy3YHZjIm

— tarabeth looney (@tarabeth looney)1562447526.0
Jim Hopper was the absolute star of season three of
Stranger Things
- and we'll either greatly miss, or eagerly anticipate the resurrection of, him.