I consider anyone that travels with children amazing, but anyone that travels with children alone deserves sainthood. Becca Kinsey is one of those brave moms, who took her two children (a 5-year-old and 2-year-old) to Disney World without another adult to help tame any chaos.
Imagine all of the things we have to manage when we're traveling– from checking your bags to boarding a plane with 200 other people. Add kids to that equation and things can go from calm to hectic in a minute. In this particular story, Becca's children became tired, bored and cranky while she was trying to get their travel plans in order and it became an overwhelming situation. Luckily for Becca, there were amazing people nearby that put their plans to the side to help her.
With all of the heartbreaking news we hear daily, it's a breath of fresh air to hear a story like this. Many agree that kindness goes a long way– Over 130,000 people shared Becca's Facebook post.
Everything seemed to be going wrong as Becca Kinsley tried to catch a plane with her two kids.
On her now
viral Facebook post
, she says that she was practically in tears trying to get her screaming kids through TSA to catch their plane home from their trip to Disney World.
Just thinking about how stressed she felt is giving me anxiety.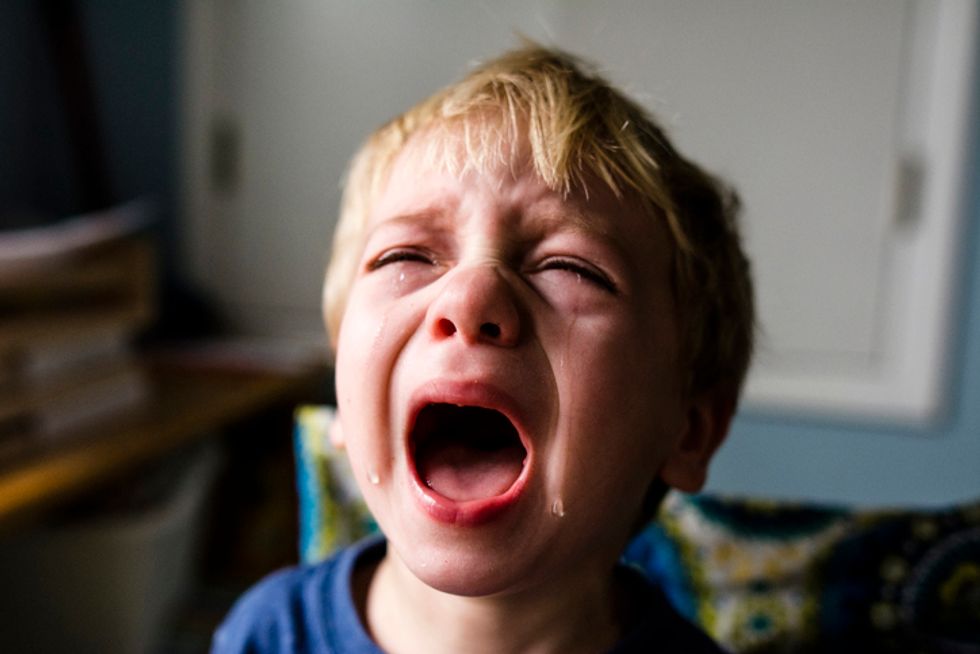 Traveling with kids is never easy. And traveling with tired kids? Say a little prayer.
When it seemed like things were about to get worst, helpers came forward!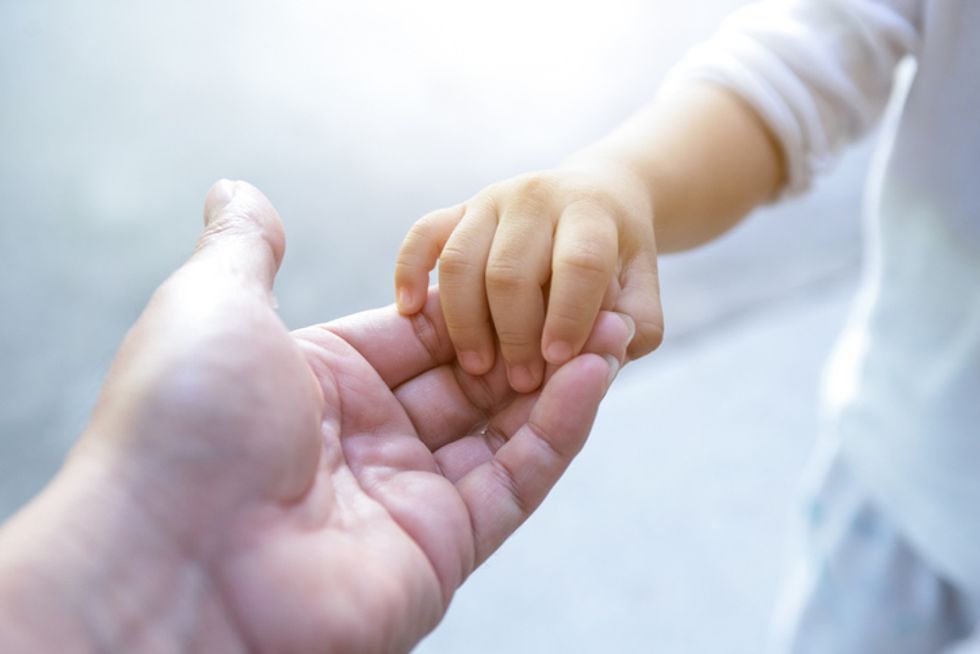 Thank goodness for them.
One woman held the TSA line so that Becca could get through with her kids.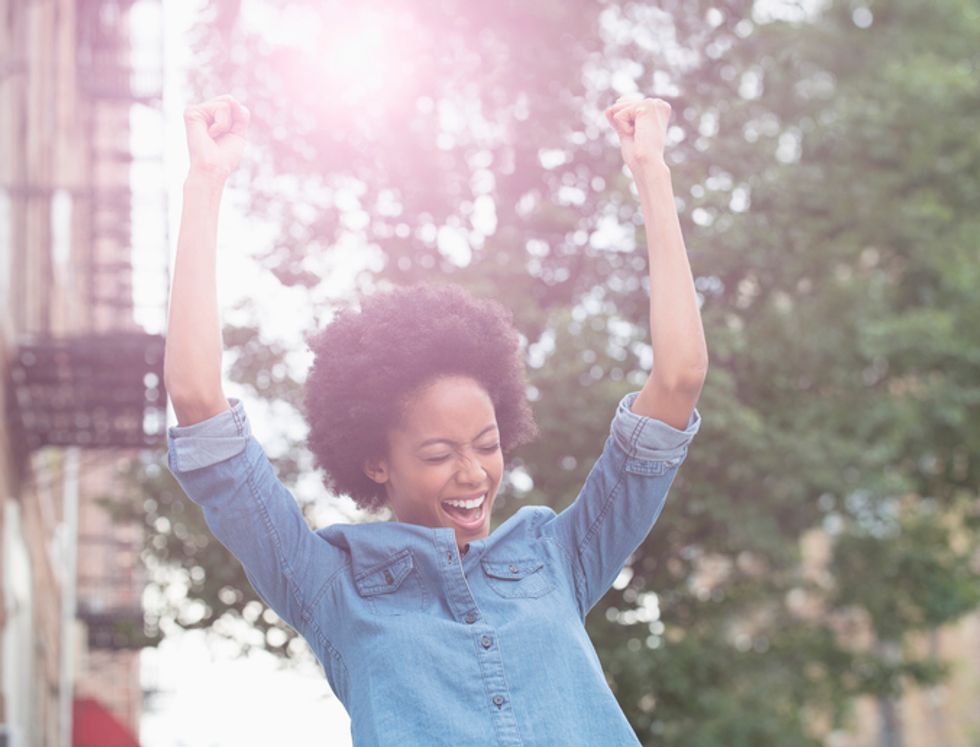 TSA is frustrating for everyone, and being in line with your kids and all of the stuff they need to make their traveling easier is like competing in a triathlon.
This is the kindness we need.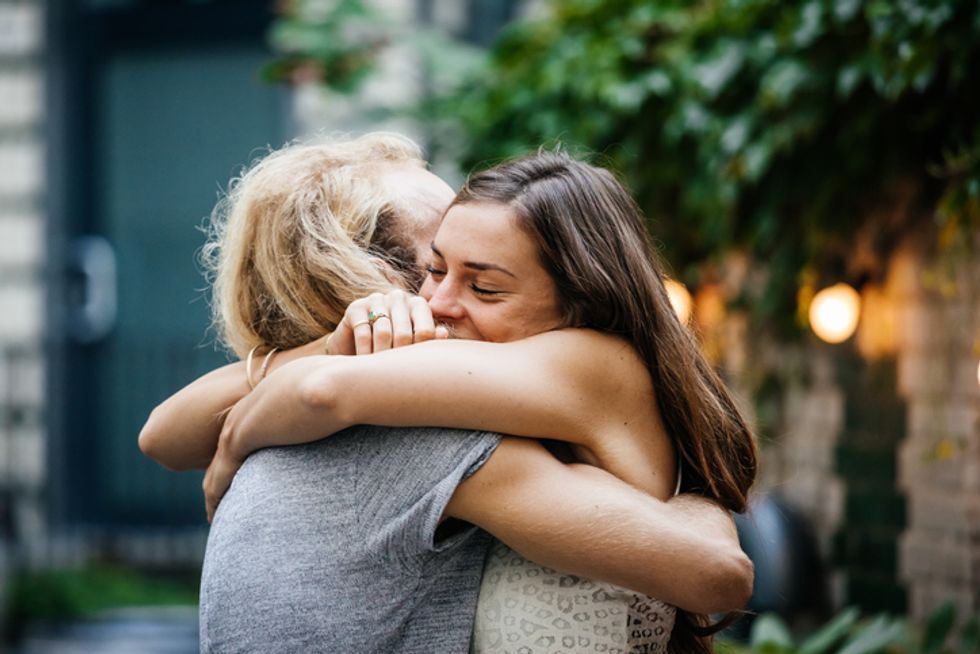 Another woman held all of the luggage Becca and her kids were traveling with while Becca was holding her 2-year-old son that fell asleep.
Both helpers made sure Becca and her kids made it to their gate.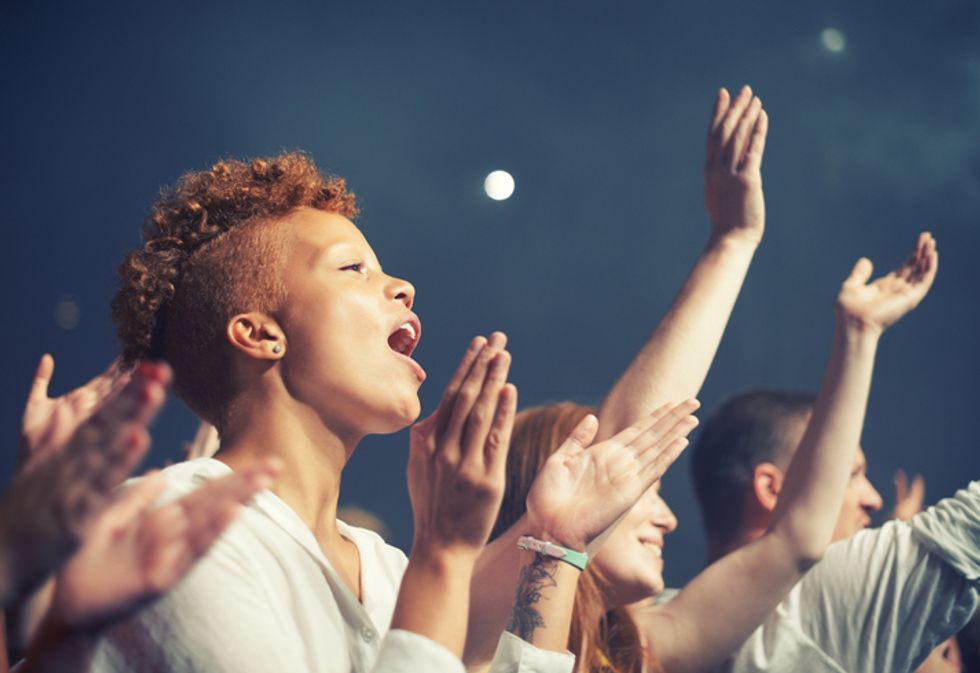 They stopped what they were doing in order to help a mom in need. They are class acts in my book.
They made it onto their plane, but as many of us know, being in a tight cramped space with kids is challenging.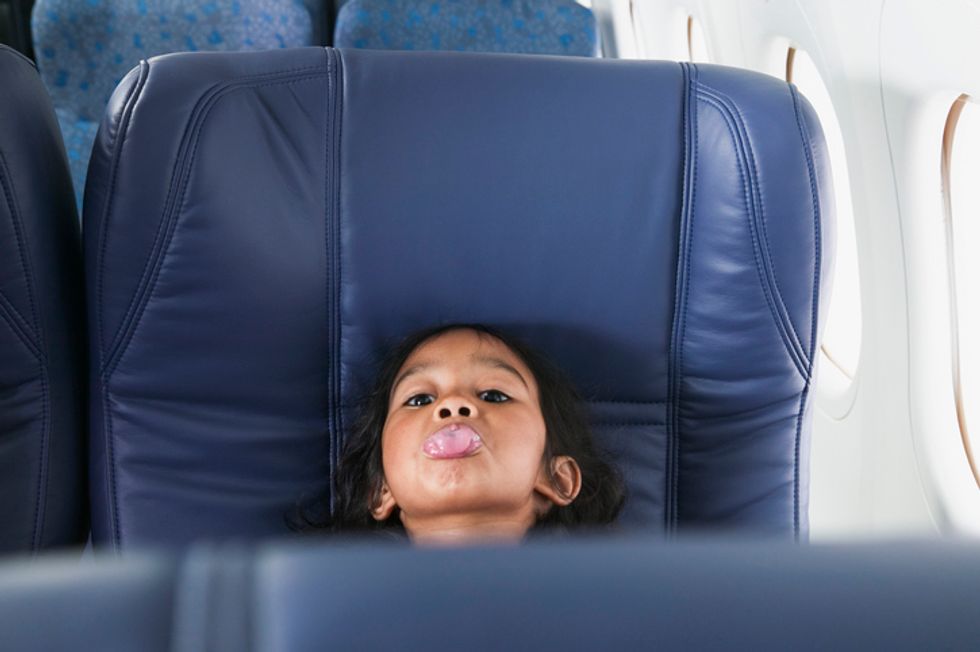 And we get it– no one wants to sit next to or near small children on a plane. They can be loud and disruptive. Trust me when I tell you that us parents are as worried about whether or not our kids are going to disturb you as you are.
One of Becca's boys starts to scream at take off.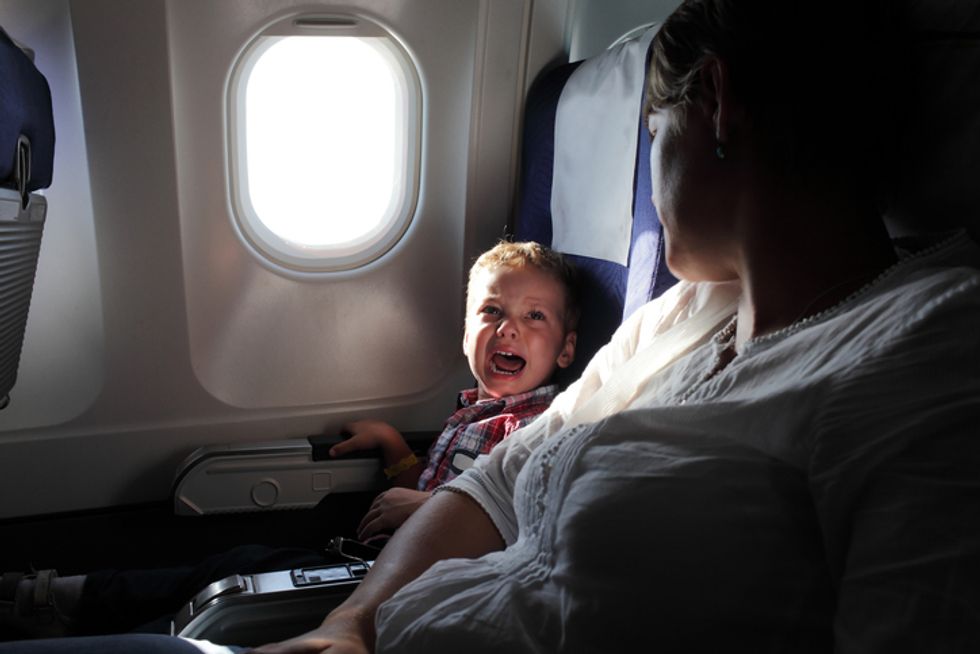 This is what a lot of kids do when they're tired and out of their routine. I feel bad for this mama, and any parent in a situation like this.
Another amazing person steps in to help.
A "sweet angel" as Becca described, headed over to where they're sitting and offered to hold her boy. Her angel said "you look like you need a break" holds her son for the rest of the flight and even held him all the way to baggage claim.
Faith in humanity restored.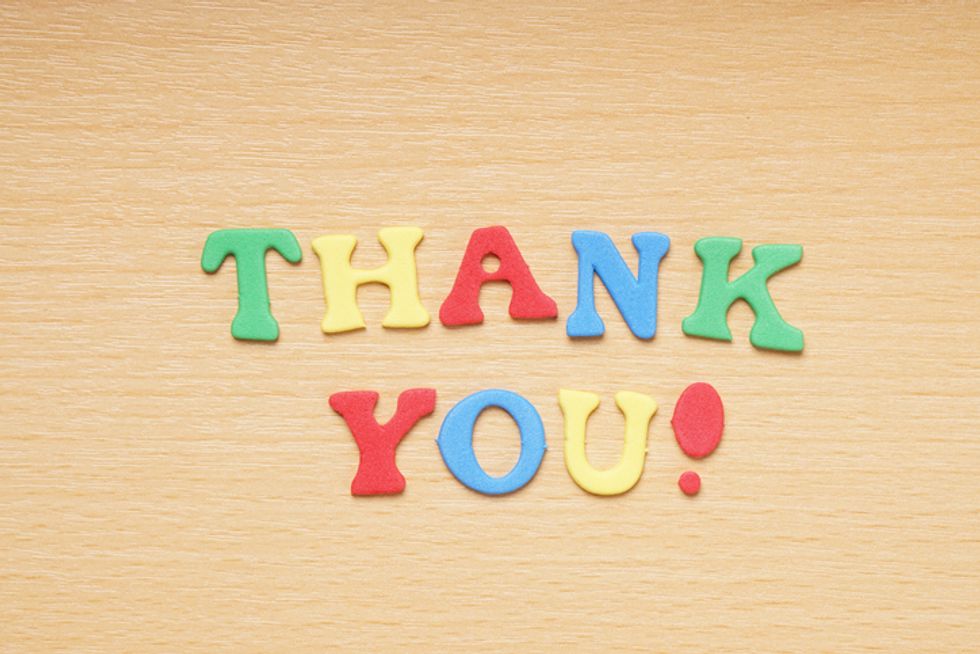 Becca is very thankful for the people that showed these acts of kindness for her. She also expressed that her Facebook post was written to share the act of kindness these strangers had, and encourage others to do the same.
We love stories like these.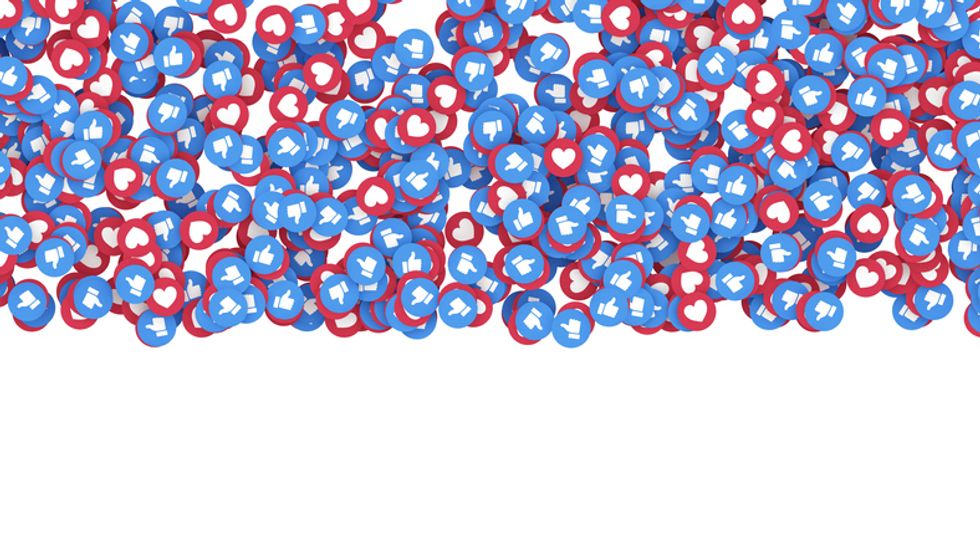 A story about the kindness of others is always needed in a world with so much bad news. And many on social media shared their own helper appreciation story and gave us all of the feels.
I can feel the love vibrating off of this photo.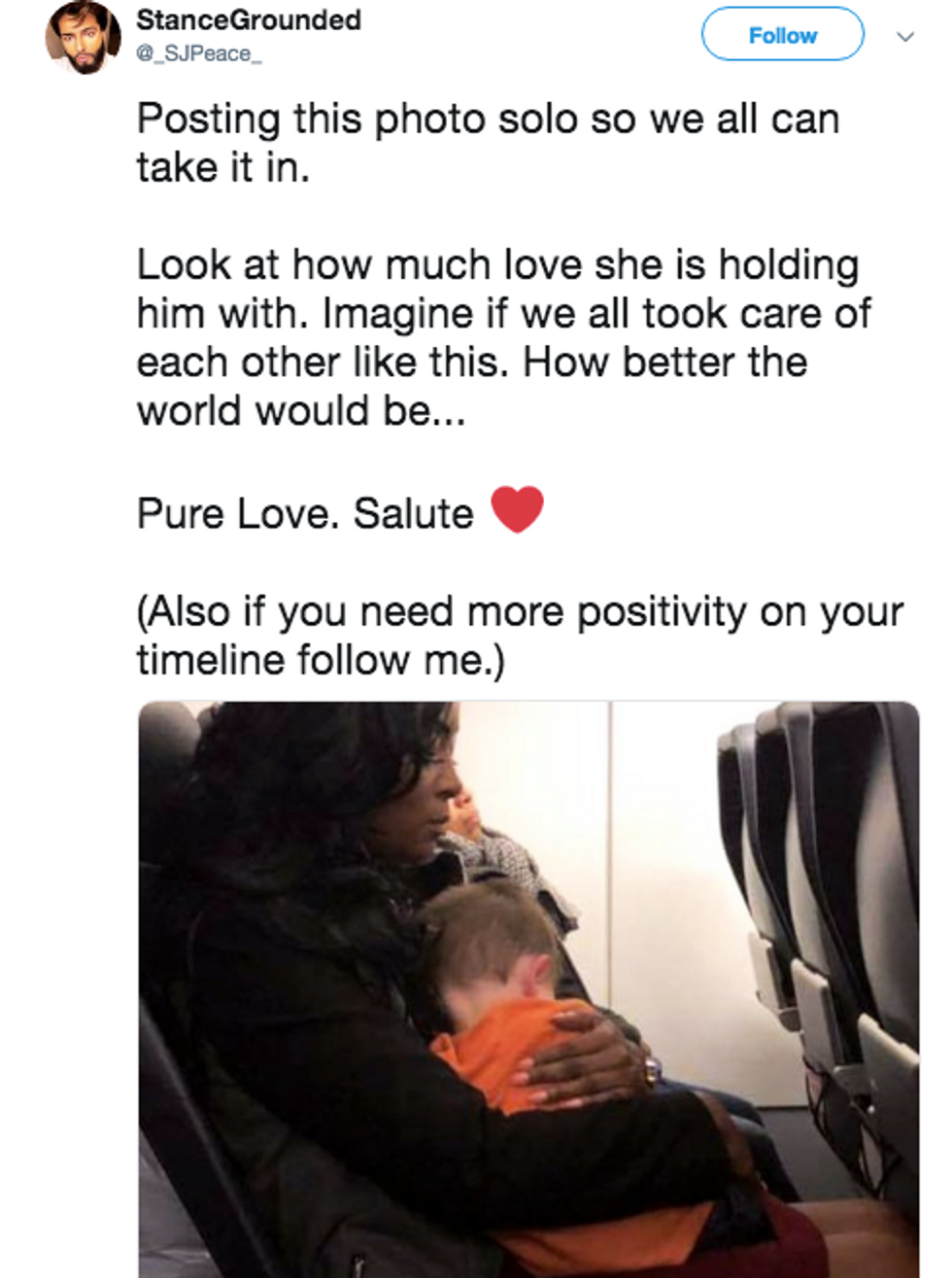 International Hug Day should be every day. Who's with me?
Let's all take a mental note of this tweet.
I'm chopping onions.
When they say it takes a village, this is what they mean.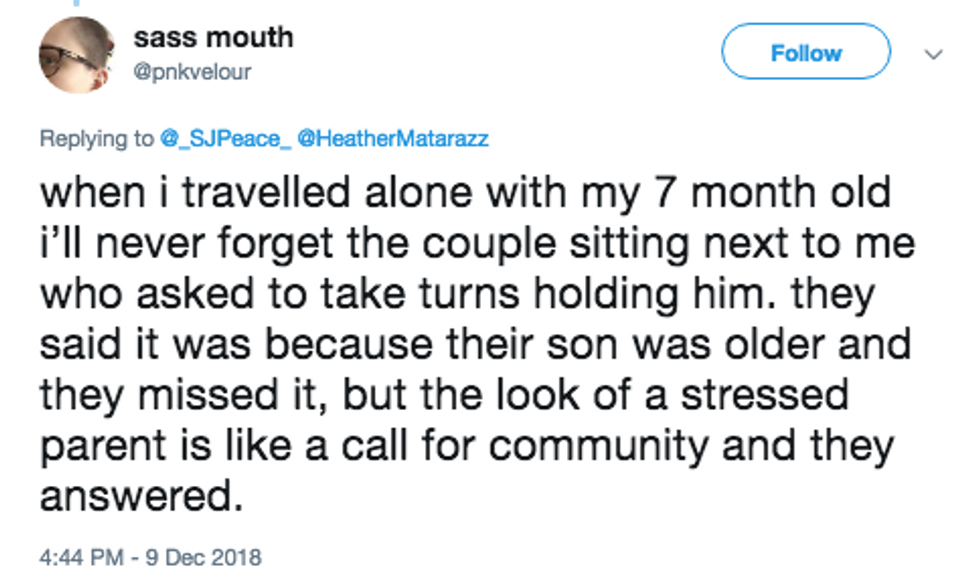 Imagine the Bat signal from
Batman
, but with the face of a parent in distress.
Less judgment and more kindness will get us through it all.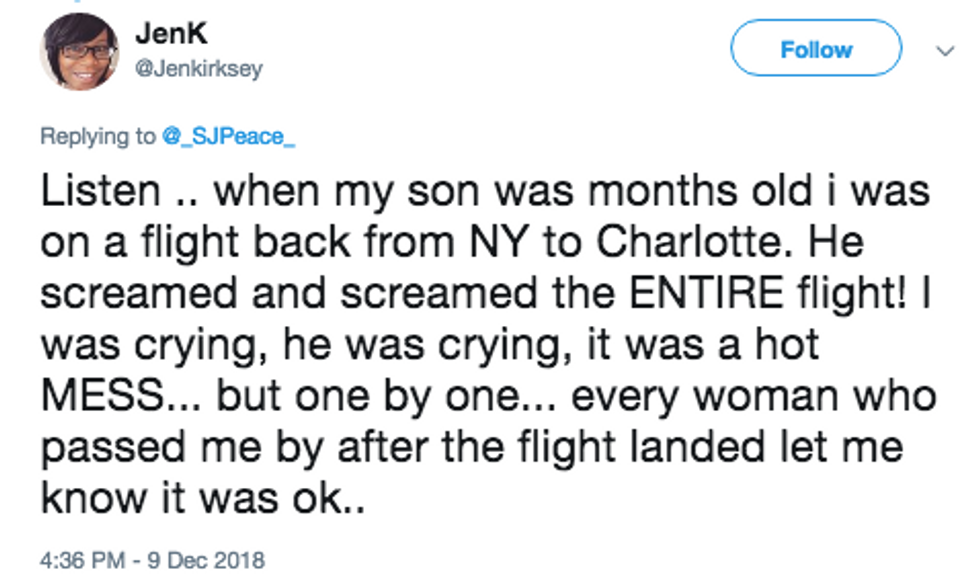 We know you did everything you could and we applaud you.
This person totally gets it.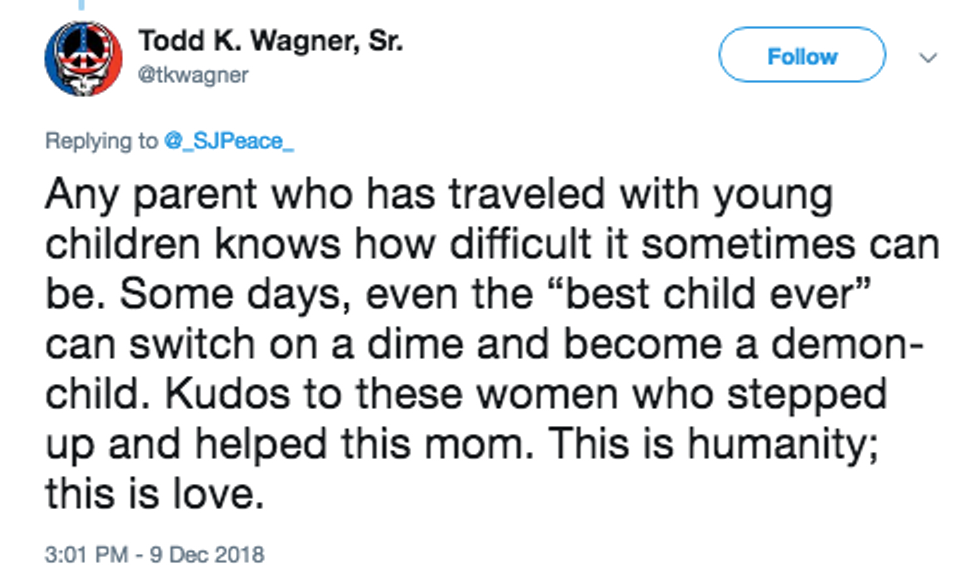 A parent can even schedule their travel plans around their child's nap time and the kid may not nap, opting for a tantrum instead. Traveling with kids is that unpredictable.
Small gestures are also incredibly heartwarming.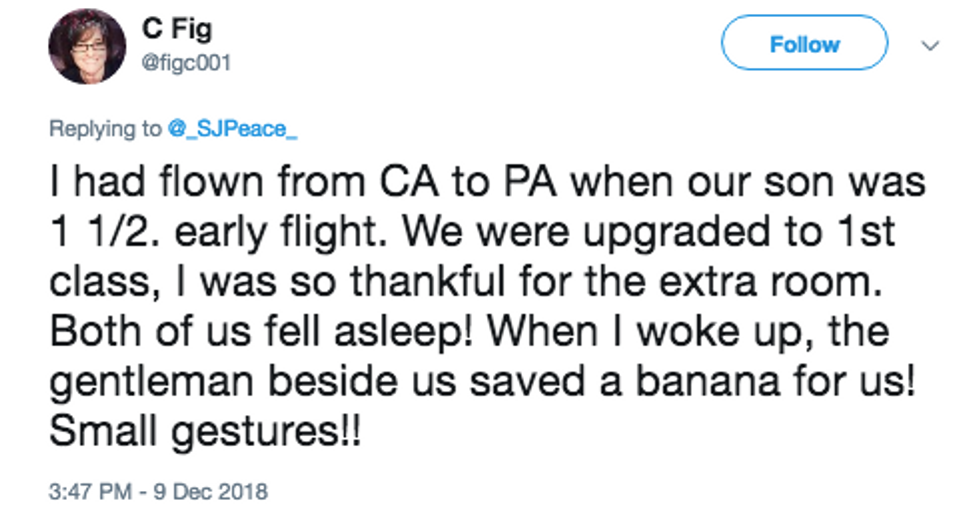 There's something about traveling that makes us all want to snack a bit more.
I may pay this person to join us when we're traveling with our kids.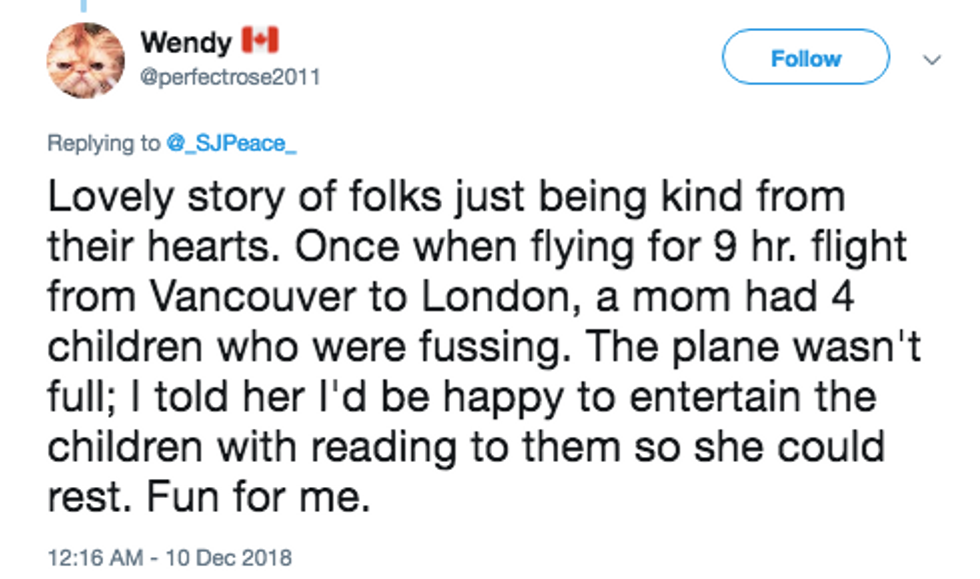 They deserve a medal for this.
This is true.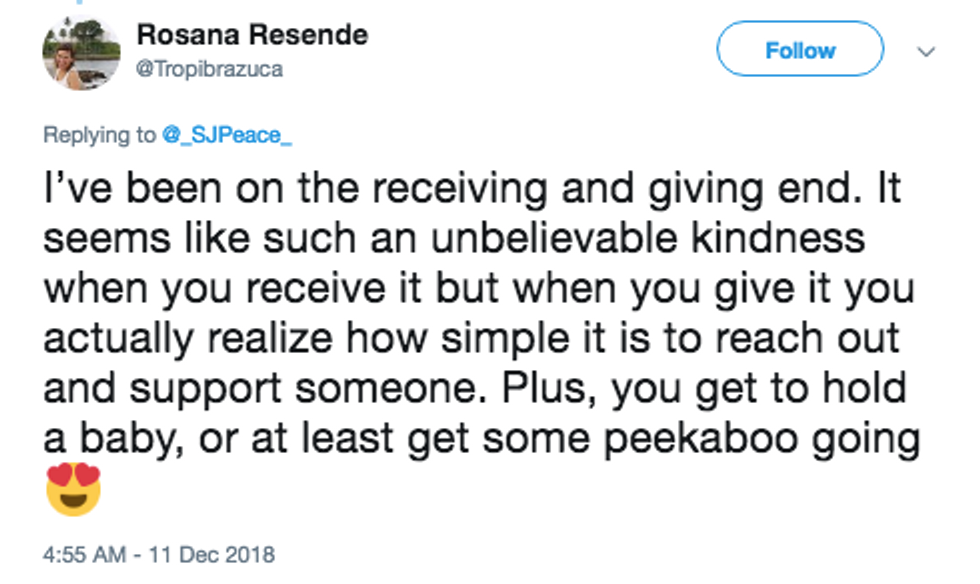 Who doesn't love a little game of Peekaboo?
Because we don't get to hear or see it often.

Faith in humanity has been restored.
After Becca's post went viral, she edited it to add a donation link to her favorite charity.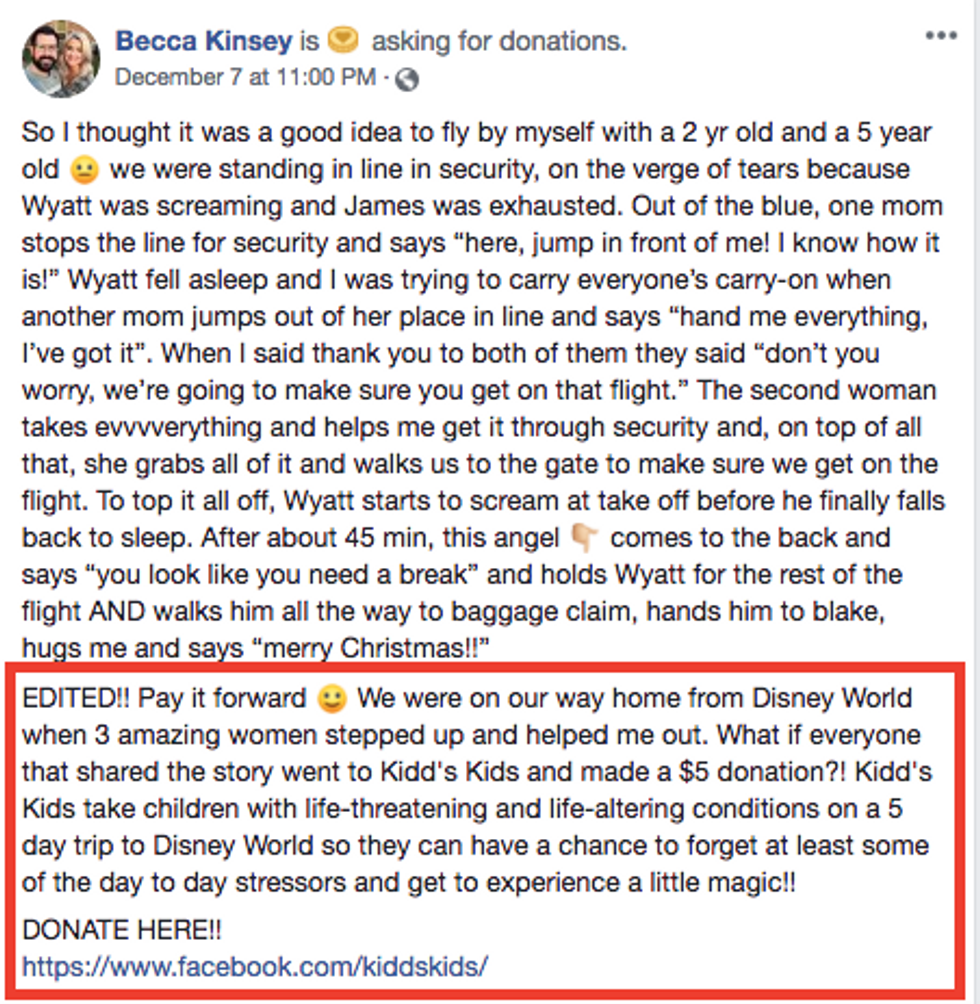 There is no better way to pay it forward than by helping those in need.
We should all strive to do something nice for someone everyday.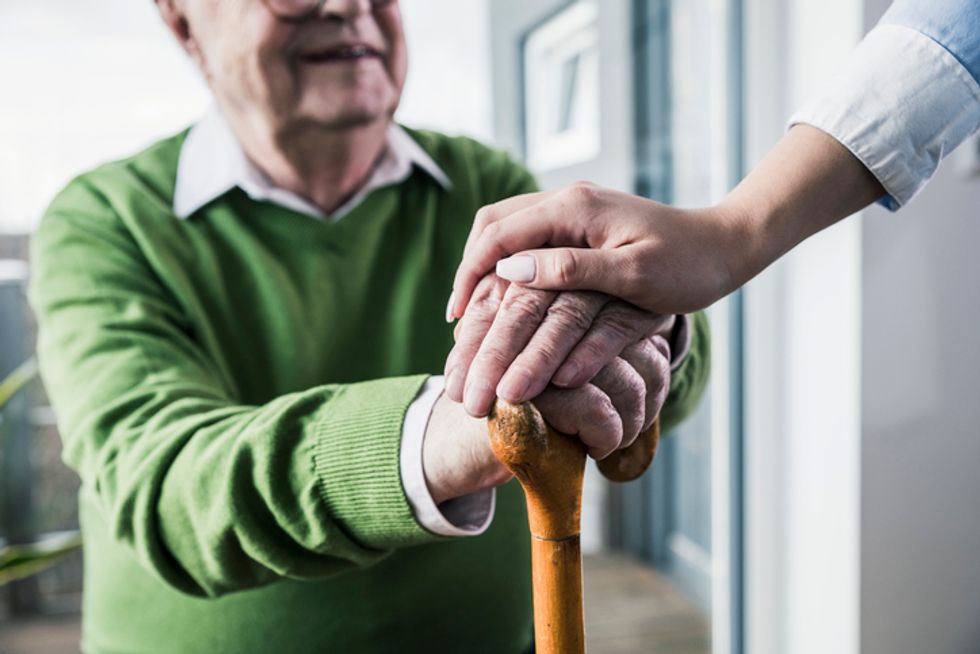 For a stranger, friend, or family member– you never know what a positive impact a random act of kindness can be for someone.
Text someone you know is going through a hard time.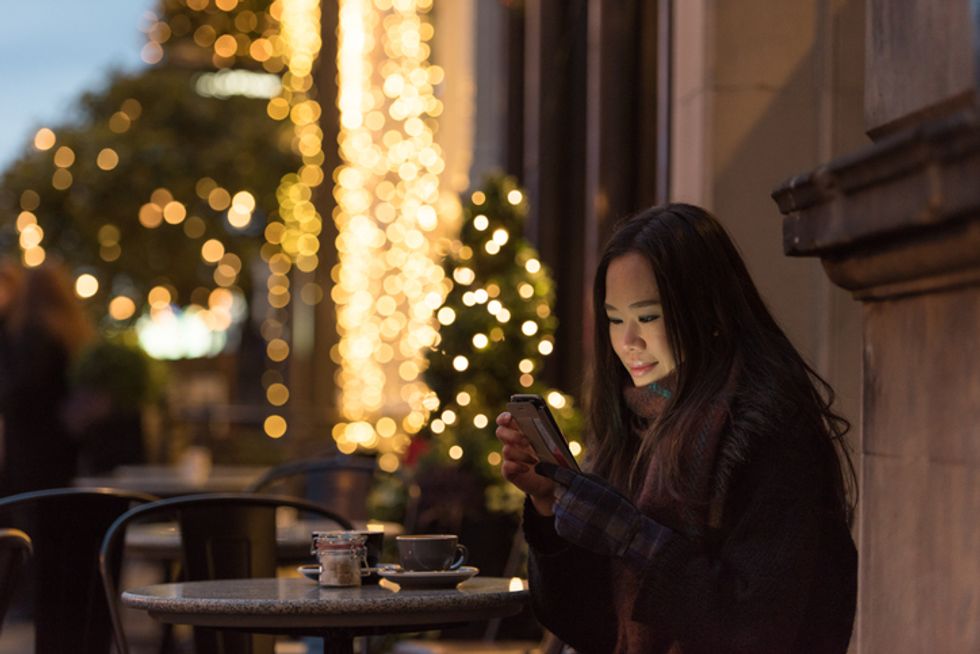 Check on them. Even a short text can make a difference.
Talk to someone who doesn't know anyone at a party.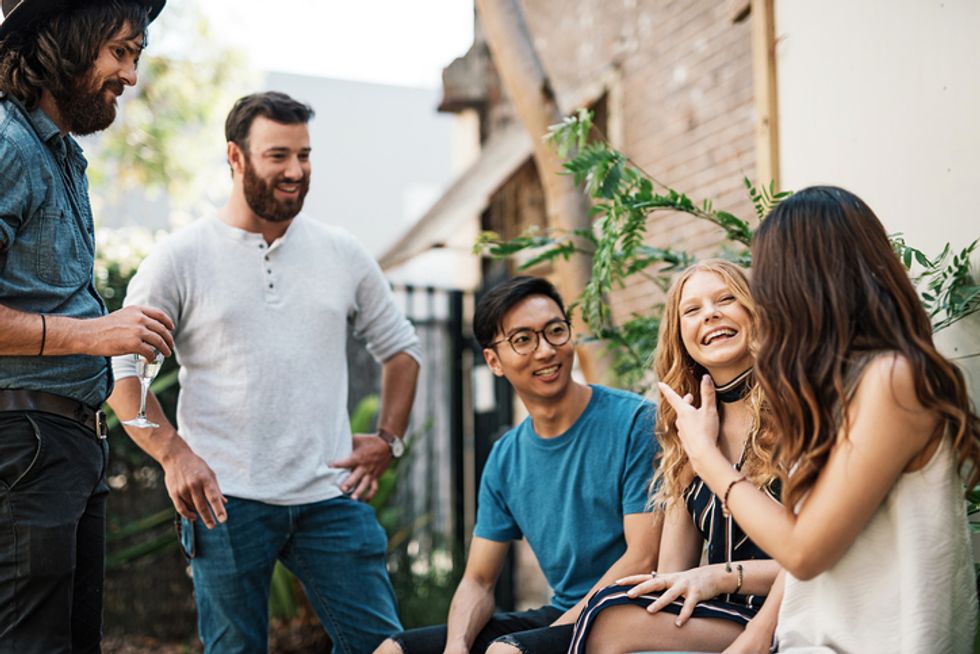 And listen to what they're saying. This will surely help them feel included.
Bring coffee and donuts to work.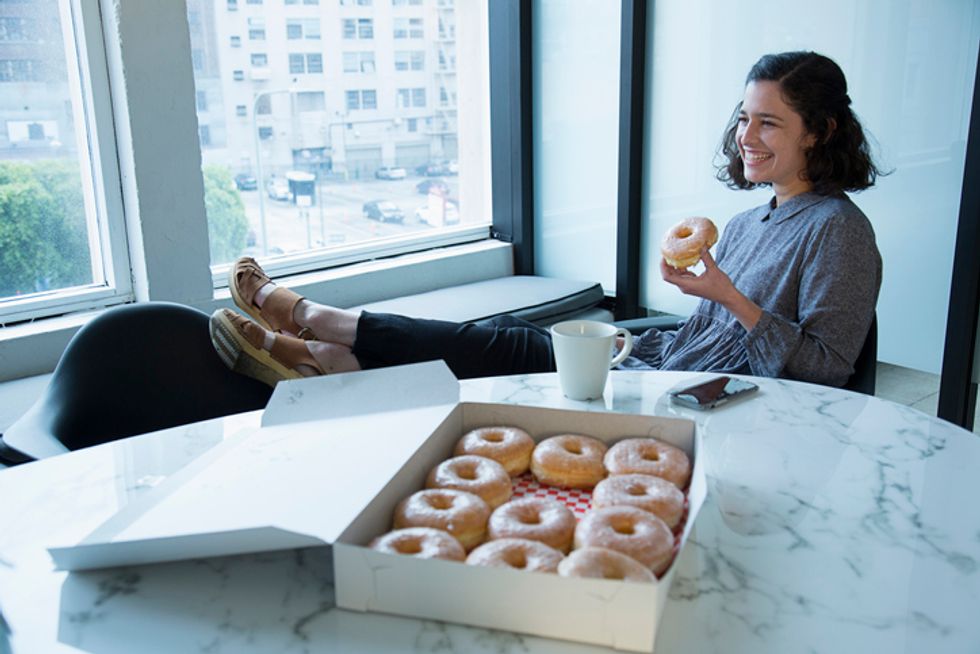 Start out the work day with this delicious gesture.
Holding the door for someone.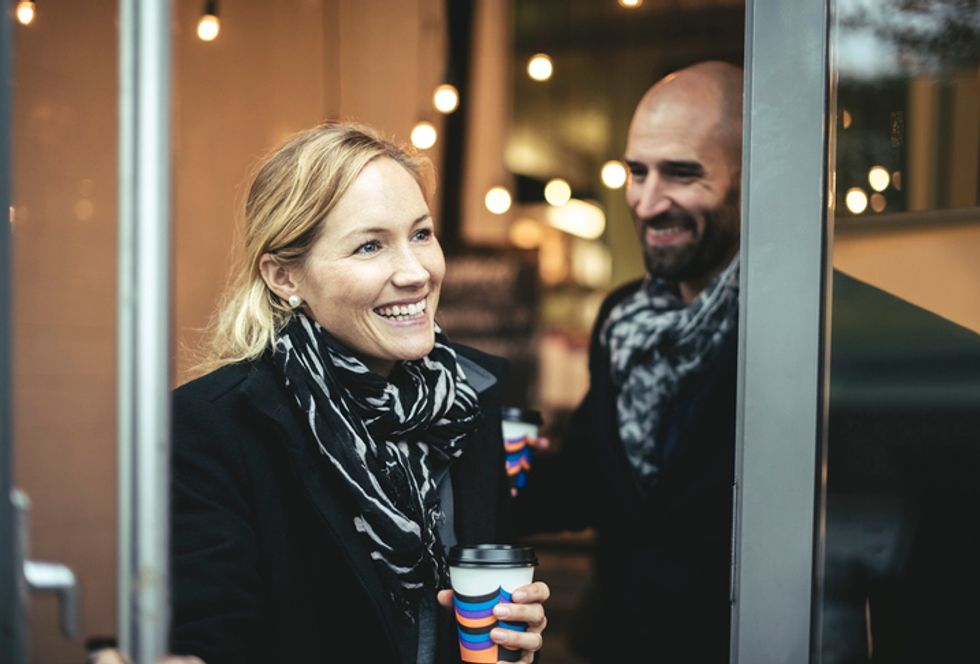 Especially for the elderly, disabled, and parents pushing strollers.
Donate to charity—either household items you don't need, old clothes or both.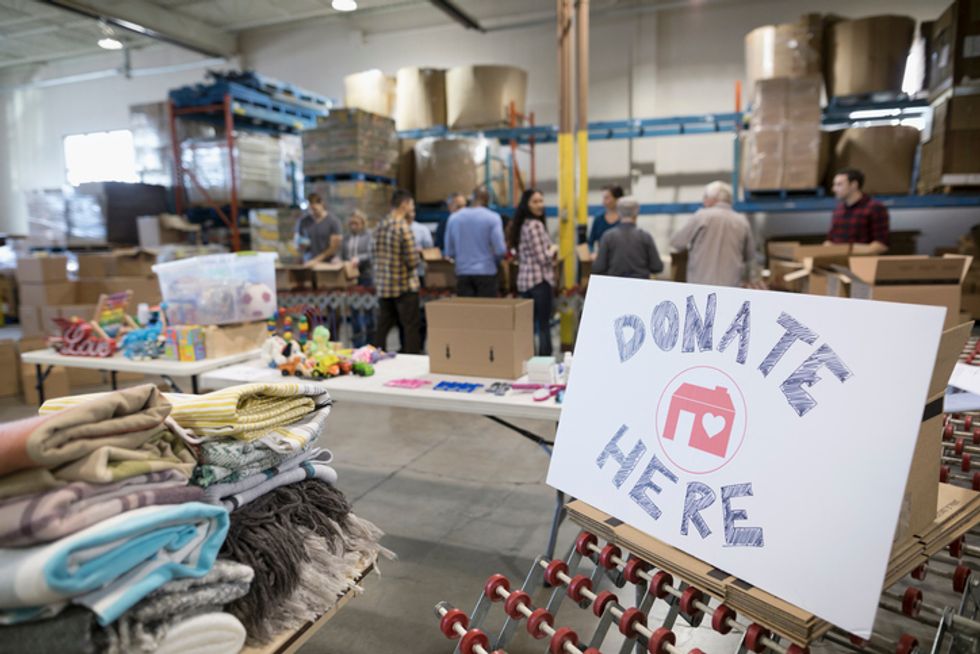 If you're not using it and don't plan to, offer it to someone who does need it.
Make a playlist for someone.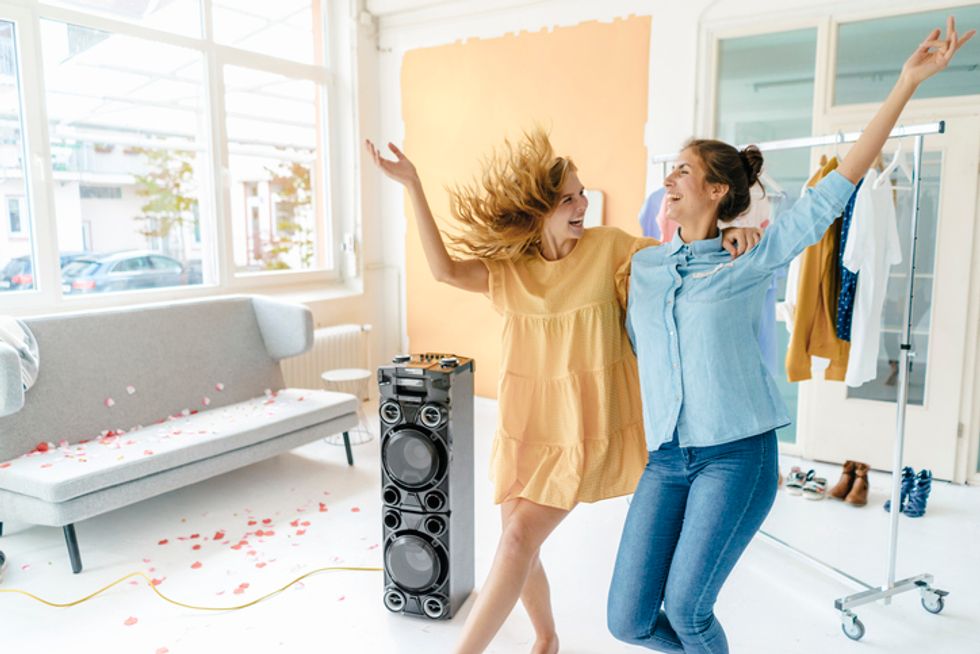 Remember back in the day how fun it was to make a mixtape and share it with friends? You can do the same now, just digitally! Enjoying a specially made playlist will be awesome.
Babysit a friend's children so they can have alone time or go on a date with their spouse.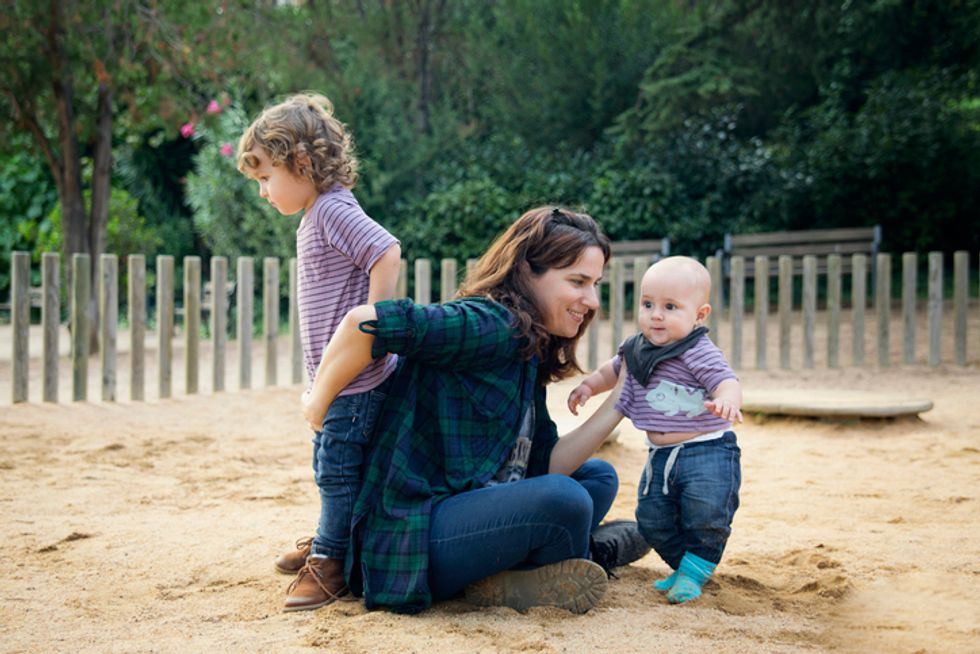 Easily every parents favorite act of kindness.
Splurging and surprising someone else is always fun.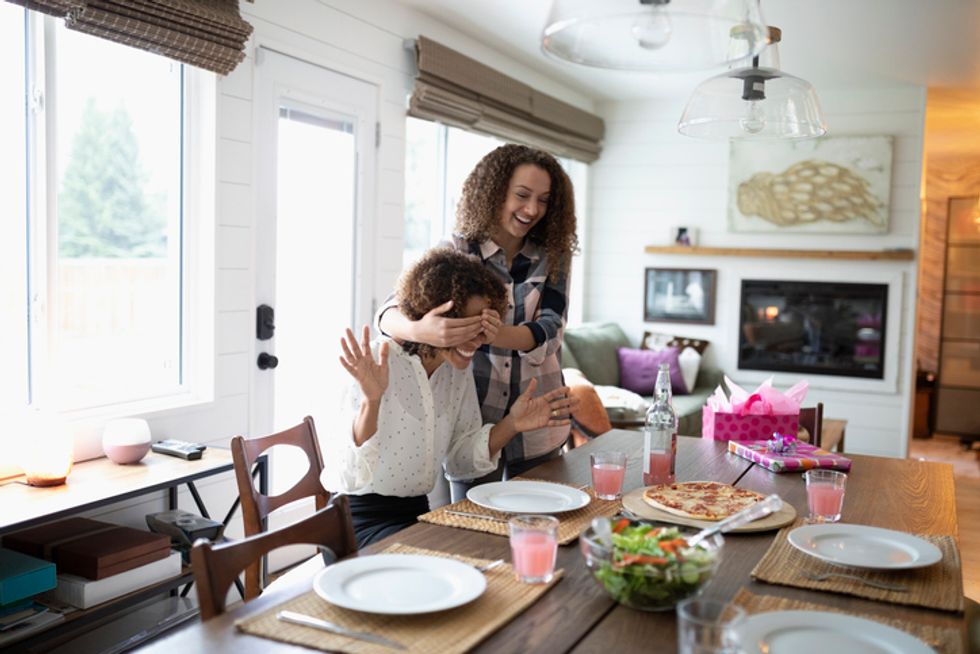 A little something to show how much you appreciate them is incredibly sweet.