This adorable kitten knows that if you want to get something done, you have to do it yourself — and that includes finding a home.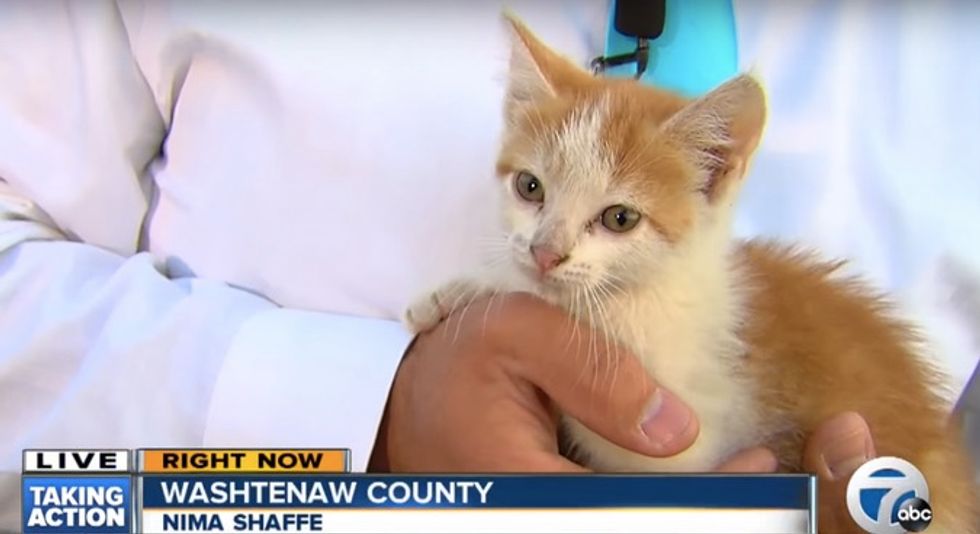 via: YouTube
Reporter Nima Shaffe was on location for WXYZ-TV Channel 7 in Detroit when the kitten decided to crash the party right in the middle of the segment, wandering in with tiny little kitten meows.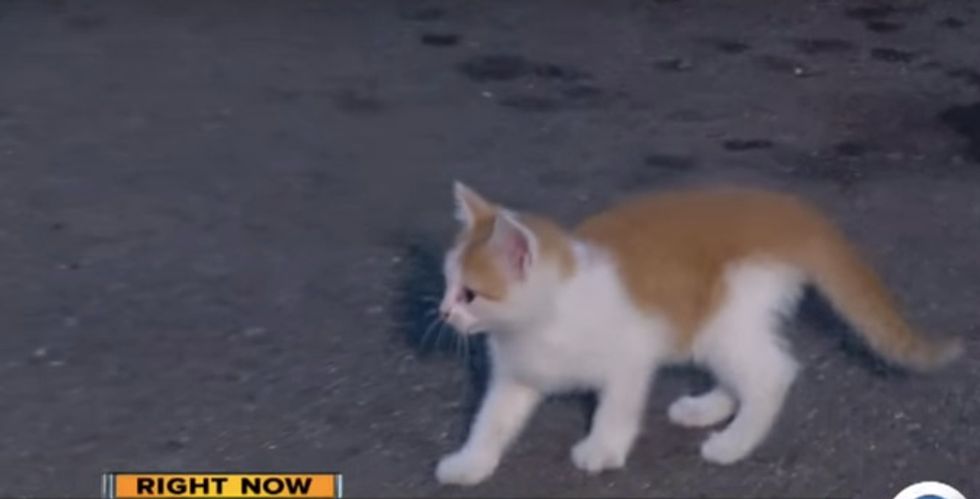 via: YouTube
You can hear her on the last few seconds of this clip:
Once the broadcast ended, they discovered the kitten was alone and abandoned, but soon named "Lucky Seven" and taken into the arms and hearts of the news crew.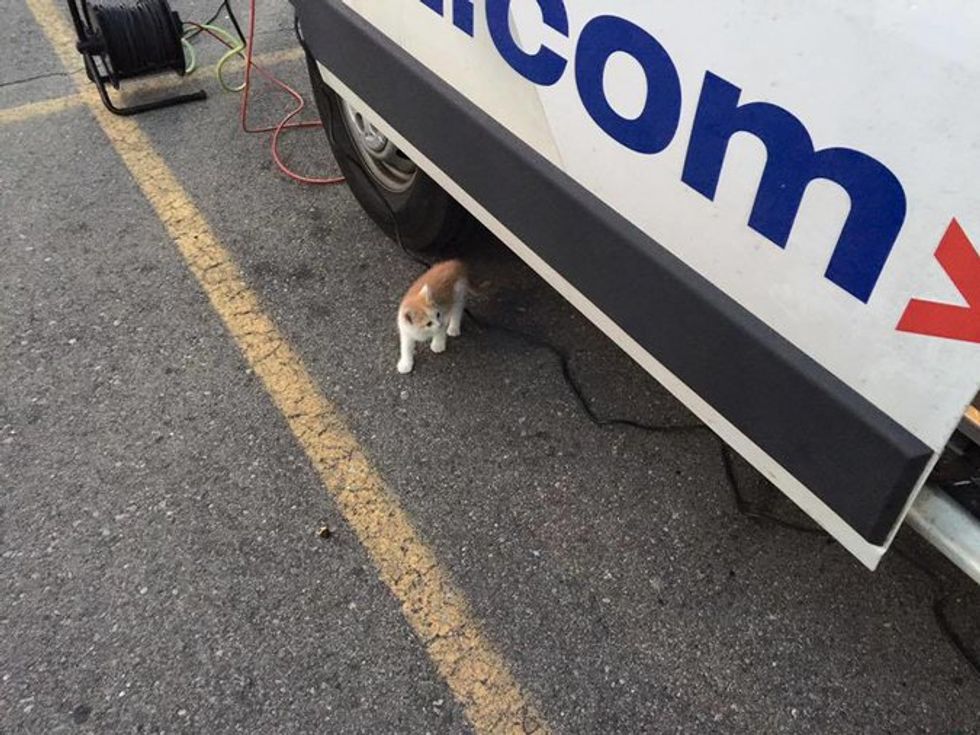 via: YouTube
They posted photos and video on social media, and Lucky Seven won over the hearts of the Internet, as well, because...adorable kitten.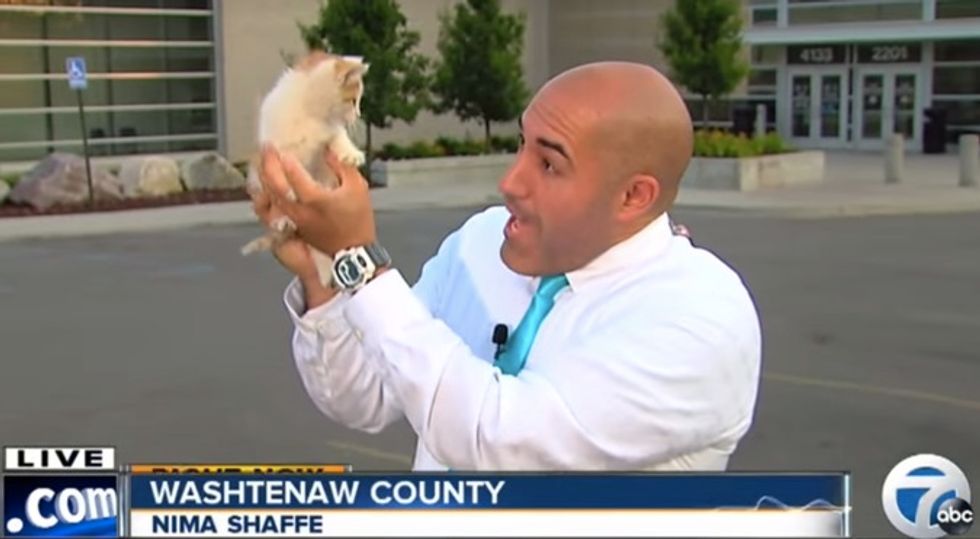 via: YouTube
She even got her own news segment.
The kitten is now at the Humane Society of Huron Valley, where she will be placed up for adoption in the coming weeks. But seeing as how she's already Internet famous, there's no doubt she will soon have her forever home.