Being a parent can come with its challenges, but when it comes to being a young, single parent? Well, things can become ten times as difficult.
And one teen recently reached out for help online after his support system collapsed, leaving the struggling dad alone. This is utterly heartbreaking...
There's nothing more rewarding than being a parent.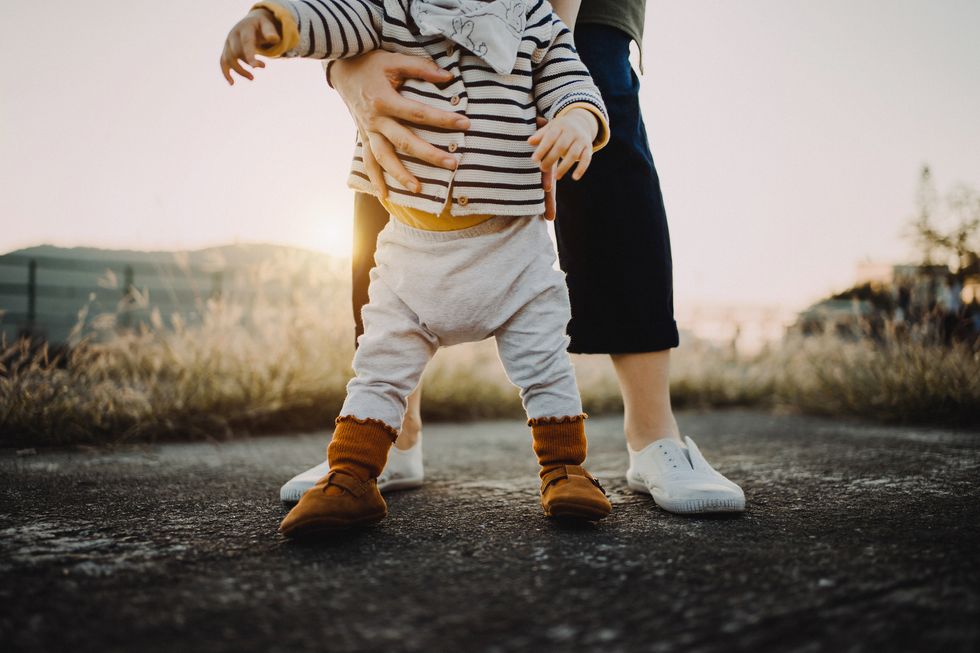 via: Getty Images
Raising a child and sharing that special sort of unconditional love is an experience like no other.
But that's not to say that it's plain sailing.
Anyone who's raised a child will confirm that they don't call it the hardest job in the world for nothing.
And there's another factor which makes the job exponentially harder.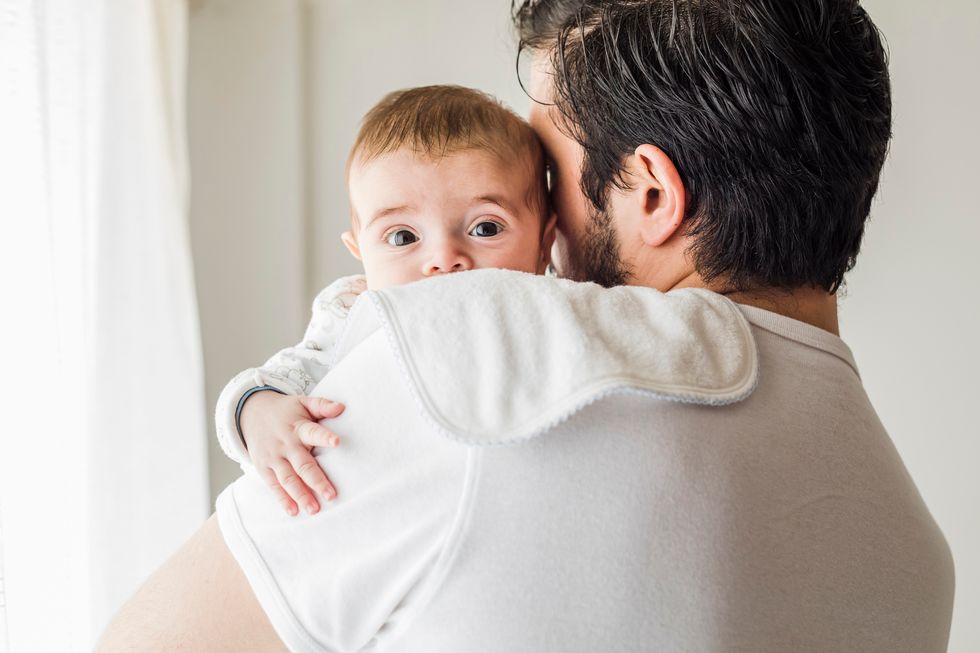 via: Getty Images
Raising a kid as a part of a 2-man parenting team is tricky at the best of times – but if you're managing it as a single parent, you definitely deserve some sort of award.
Being a single parent is always tricky.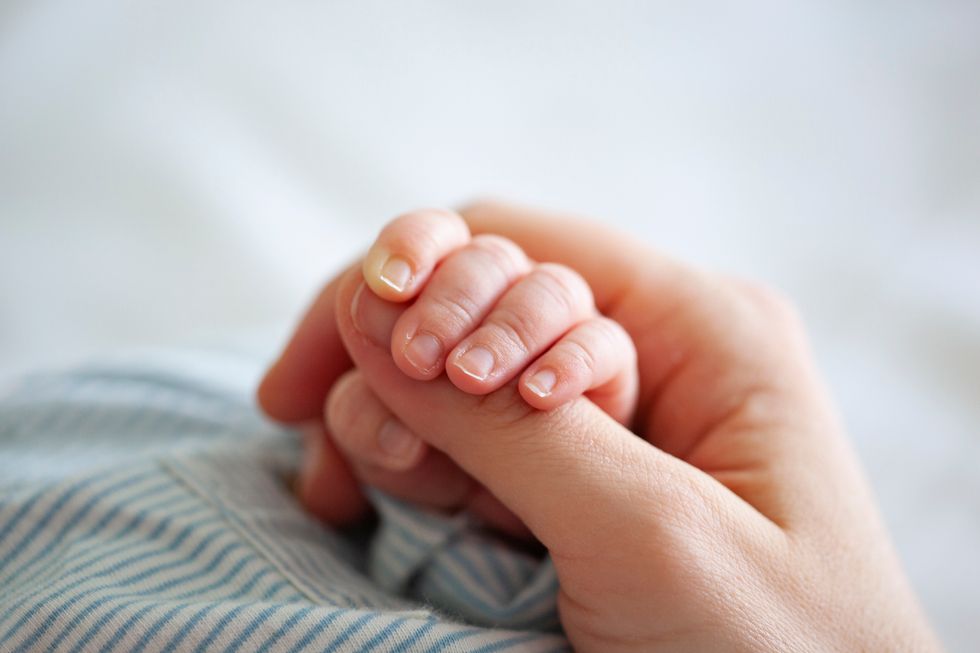 via: Getty Images
Dealing with the challenges of parenting as a one-man team can be even more testing.
And to add to that, imagine being just a teenage boy when you were thrust into parenthood.
Which is what brings us to today's story. One struggling new father with nowhere else to turn recently took to an internet forum to ask for advice.
The teen explained how he met his ex-girlfriend at seventeen...
And he shared that initially, everything was fun and exciting and that they would often spend their time together "getting high and [expletive] off."
But all that stopped when they found out she was pregnant.
The pair decided they would use all the money they had between them to raise the baby, and "figure things out along the way."
However, the teen didn't tell his parents any of this and even hid the news for an entire month after his daughter was born.
He was so determined to keep her a secret, he even missed the birth to keep her hidden.
He fabricated a lie that he was tutoring after work, in order to see her for a few hours.
"Sometimes my ex would leave and ask me to stay and watch our daughter, so I had no choice but to look after her while she went out and did whatever for hours," he added.
But eventually, the lie unravelled...
As his parents got increasingly more suspicious and decided to follow him to his ex's house. After which they confronted him about the lie.
When they found out everything that had actually gone on, they were shocked.
"They kicked me out for the night and I was given an ultimatum the next morning: leave my ex and daughter and move in with my aunt states away or stay with my ex and be cut off," he recalled.
Shocking...
We know.
The young man ultimately decided to stay with his daughter and ex, and shockingly, his parents followed through on their word.
They cut all contact with him the next day.
He eventually moved in with his ex and a roommate and started to get his life together.
"I was able to get a part-time job at a convenience store, stopped using pills, and graduated early last year," he wrote.
But just when things seemed like they were getting back on track, his ex started taking drugs again.
When their baby was born, they both decided to leave that part of them in the past, so this decision was hard for the young man to deal with.
"I realized I couldn't trust her when I found the baggies hidden in her drawer and started to understand what she meant when she said she was going out."
"We got into a nasty argument and I ended up taking my daughter to a friend's house where we camped out for a few days."
Although when he came back to the house, she had already left.
She abandoned the pair and hasn't been in contact since.
"My biggest issue now is the fact that I feel like I'm a burden on my roommate and I'm having to raise a baby by myself," he admitted.
The now eighteen-year-old is working full time at a country club but barely makes enough for essentials.
It seemed as though he was headed into a downward spiral...
"I don't know whether I should try and patch things up with my parents or find some way to get in contact with my ex but I feel like if I don't do something soon I might have a mental breakdown," he wrote.
Most people on the forum where the teen posted his story reached out to support him.
"Dude, well done. You've been put in a really impossible situation and you are absolutely smashing it," one commenter wrote. "I would probably try and speak with your parents, swallow your pride and ask for help. If your ex has just left like that then I doubt she will be much of a source of support for you. I hope you figure something out, but in the meantime keep going and do your best."
While another said...
"It's hard to ask for help but you need [it] and maybe your parents have cooled off and can help or other family," a second person advised. "You are doing great and keep going for your daughter."
A third commenter had this to say...
"Honestly so proud of you for sticking through it and being mature. I can't even imagine how hard it is. Your daughter will thank you one day. No matter the circumstances with your parents they love you no matter what and will probably want to be in their granddaughter's life. Swallow your pride and reach out to them... you were probably going to reconnect eventually. Stay strong. We all have faith in you, you're doing the impossible. Brighter days ahead. Also wouldn't hurt to get a paternity test just in case."
The teen recently updated his post explaining he managed to "convince" his dad to meet for the first time.
"I brought my daughter with me and as soon as he saw her, he broke down," he wrote in the update, which has now been deleted. "There were a lot of tears, hugs, and apologies from both sides, and even though I can tell he's still a little apprehensive about everything, I'm just glad to have him back in my life."
His mom hasn't agreed to meet yet but says she wants to meet her granddaughter soon.
"I was told that writing her a letter might be the best way to initiate a conversation with her, so I'm gonna try it," he added.
The teen is currently applying for full custody of his daughter, as well as government assistance.
He also hopes to go to college in the near future. "I can't even put into words how blessed I feel and how hopeful I am for the future," he continued before thanking Reddit for their help. "You all are truly amazing." Keep scrolling for more...