The original "Supernanny" Jo Frost has reportedly offered advice to Prince Harry and Meghan Markle with raising baby Archie.
It seems like they need all the help they can get...
Prince Harry and Meghan Markle have been desperately trying to build a better and safer life for baby Archie in Los Angeles...
And amongst all of the hate directed at the royal couple, British TV nanny, Jo Frost, has now spoken out with some expert advice for the pair.
It all started back in 2016 when Prince Harry met former actress Meghan Markle.
The couple hit it off immediately and they married in 2018 - formally christening Meghan as the Duchess of Sussex.
Naturally, the world fell in love with the new Duchess.
Her beautiful looks and elegant demeanor captured hearts all around the world, and her work for feminism and women's charities has set an excellent example within the royal family.
Cracks began to show early, however...
Meghan was quickly criticized upon her entrance into the royal family, and not all the complaints were because she "wasn't royal enough." A family feud with her father,
Thomas Markle
, was quickly made
very public
and, when he didn't attend the wedding, the heat was turned onto Meghan.
Her dad reportedly hasn't met his grandson yet.
Thomas Markle made claims back in 2018 on
British television
breakfast show,
Good Morning Britain,
that Meghan had simply "ghosted" him, saying: "I've still never met my son-in-law. Why couldn't Prince Harry have got on a plane and flown to see me to ask for her hand?"
Sources claimed that Meghan cut all ties with her dad...
Sources
said that "it's a terribly sad situation but Meghan has made the very difficult decision that she doesn't have an active relationship with her father anymore." "It's obviously heartbreaking for her but she has to protect herself, her husband and her son."
Meghan has also been branded a "diva" by numerous sources since she became royalty.
Reports came through that Meghan was extremely high-maintenance in the palace and servers who worked for her had reportedly even quit their jobs due to her behavior. Of course, none of these reports are reliable, but they certainly made their way through newspapers around the world.
And, of course, there were reports of her supposed feuds with Kate Middleton...
reported
that Meghan left Kate "in tears" after a strict bridesmaid fitting for Princess Charlotte. But, despite many claims that the sisters-in-law are actually very close, tabloids in both the U.K and the U.S. like to state otherwise, saying that Kate is "fed up" of Meghan's high-maintenance attitude.
Meghan's parenting style has also been criticized.
She was repeatedly mom-shamed after paparazzi snaps emerged of her "awkwardly" holding baby Archie - a struggle that any new mom can
totally relate
to. Shaming a new parent is completely uncalled for, and this made it very obvious that the press were desperate to stir hate.
Meghan's eventful life was something that the papers simply loved to pick apart...
And it seemed that British tabloid paper, The Mail on Sunday, took things a step too far when they published an intimate and private letter that Meghan wrote to her father earlier this year.
The Duke and Duchess had no choice but to take legal action against publishers of the Daily Mail...
This decision came as Prince Harry made a highly personal attack on the British tabloid press over the treatment of his wife, saying that he could "no longer be a silent witness to her private suffering."
And it was following from this scandal that the couple made their shock announcement.
The royal couple announced via their joint Instagram page that they were stepping down as senior members of the royal family. "After many months of reflection and internal discussions, we have chosen to make a transition this year in starting to carve out a progressive new role within this institution. We intend to step back as 'senior' members of the Royal Family and work to become financially independent while continuing to fully support Her Majesty The Queen," the post read.
The couple explained how they planned to split their time between North America and the UK.
This was huge news.
And, obviously, their decision ruffled a few royal feathers. "We look forward to sharing the full details of this exciting next step in due course, as we continue to collaborate with Her Majesty The Queen, The Prince of Wales, The Duke of Cambridge and all relevant parties."
Apparently, the pair didn't tell anyone about the news, instead opting to break it through Instagram.
BBC
, no other senior members of the Royal Family were consulted - including the Queen - and Buckingham Palace is "disappointed." The report also claims that senior royals are said to be "hurt" by the controversial announcement.
But, regardless of how the palace felt, the couple went ahead with their decision by moving to Los Angeles with their son, Archie...
And Meghan and Harry are now the proud home-owners of a luxury Malibu mansion - big enough for
several
families!
And, thanks to the move, things have changed for the better.
Well, for Meghan, they have. "Meghan's thrilled to have escaped the chaos of London. She feels like a new person," a source close to the pair said. "On top of not being hounded by the British press 24/7, Meghan reportedly likes that she doesn't have to worry about following outdated royal protocol anymore."
She can now live a normal life.
"Meghan can go out in yoga pants and not be criticized for not following a dress code. She feels more relaxed and loves walking around fresh-faced with barely any makeup on."
However, this doesn't mean things have been the same for Harry.
Various reports have been claiming that the prince is struggling to adjust to life in LA, and is missing his home country and his family.
A source has claimed that Meghan is worried about her husband...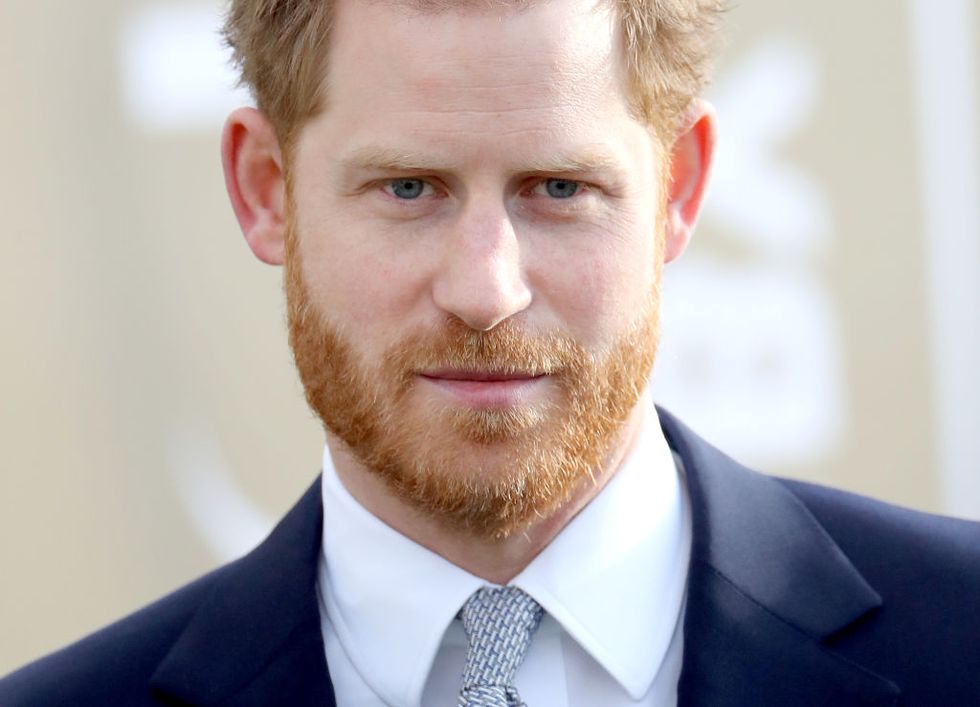 "This could be the toughest test that Harry and Meghan have gone through since they got married," an insider told
New! Magazine
, "Harry is feeling homesick and that's taken Meghan by surprise as he thought the move was the right decision at the start of all this."
But never the less...
Harry and Meghan have their main priority, which is baby Archie.
It can't be easy raising your first child while dealing with floods of negativity day in, and day out...
We all know and love Jo Frost for being the Britsh, no-nonsense Supernanny!
Her show, Supernanny, has been a global sensation for decades now and her parenting skills are unbelievably impressive.
She is known for taking absolutely no-nonsense with screaming children...
And now, the supernanny has spoken out with some words of advice for Archie, who is rapidly approaching his "terrible toddlers" years.
Jo didn't get a chance to meet the couple before their big move to the States...
But now that she lives in Florida, she said she would be more than happy to give them so "words of advice." She told
OK! Magazine
that the couple would find it easy to get in touch with her if they needed her assistance with parenting matters: "If they needed advice, it wouldn't be hard for them to get hold of me."
Jo has helped famous couples in the past with their young children...
And although she doesn't like to disclose any names for privacy purposes, she said she would be "more than happy and comfortable" to help Harry and Meghan with Archie.
We're sure that Harry and Meghan are doing an amazing job with Archie...
And it's good to know that help is there if it's needed! For more on Harry and Meghan, keep on reading...