This is incredible news for the LGBTQ+ community...
Since Pope Francis announced that he will be endorsing same-sex marriages...
The LGBTQ+ community has been left overjoyed.
And now...
A survey has proven that the support for gay marriage is at an all-time high.
This is incredible news...
But there's no denying that it's taken us a long time to get to this point.
Even though the LGBTQ+ community is bigger than ever...
Discrimination still lurks. Despite amazing development, an array of sick and narrow-minded individuals who spread constant hatred and fear amongst this community are still in existence.
Discrimination comes in many different forms.
Whether it's in the form of cyber-bullying or in the form of a violent physical act, discrimination against the LGBTQ community is rife.
These hate crimes are happening all over the world and it's not okay.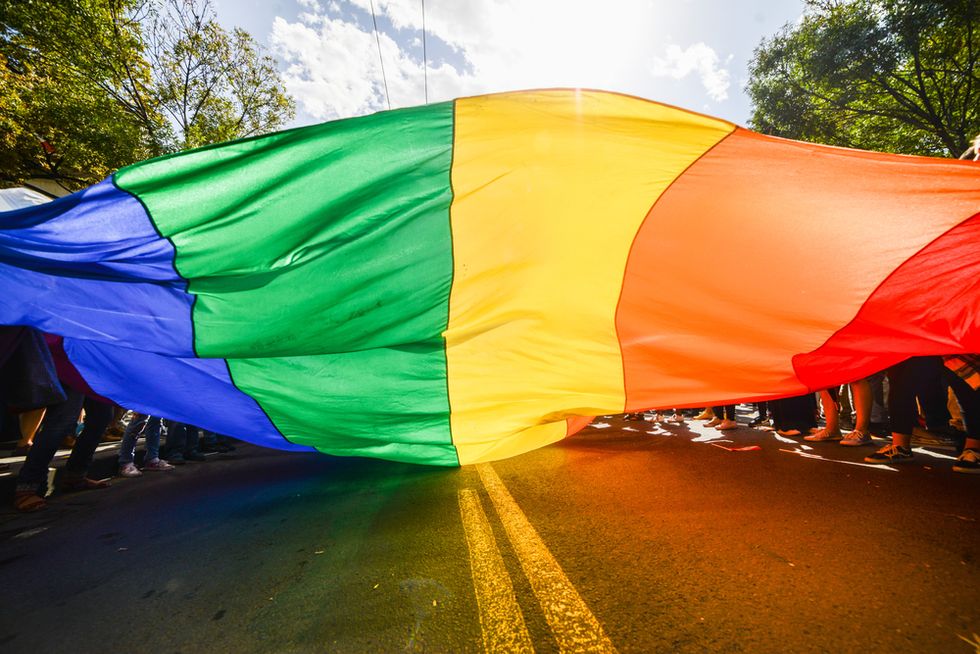 via: Shutterstock
It's a heartbreaking reality that hate crimes against the community still happen.
Education is key to putting an end to this misery.
It is common knowledge that those who discriminate against and abuse members of the LGBTQ community are often uneducated on the topic, and are lashing out against something unfamiliar to them.
And this is why education on the topic is so important.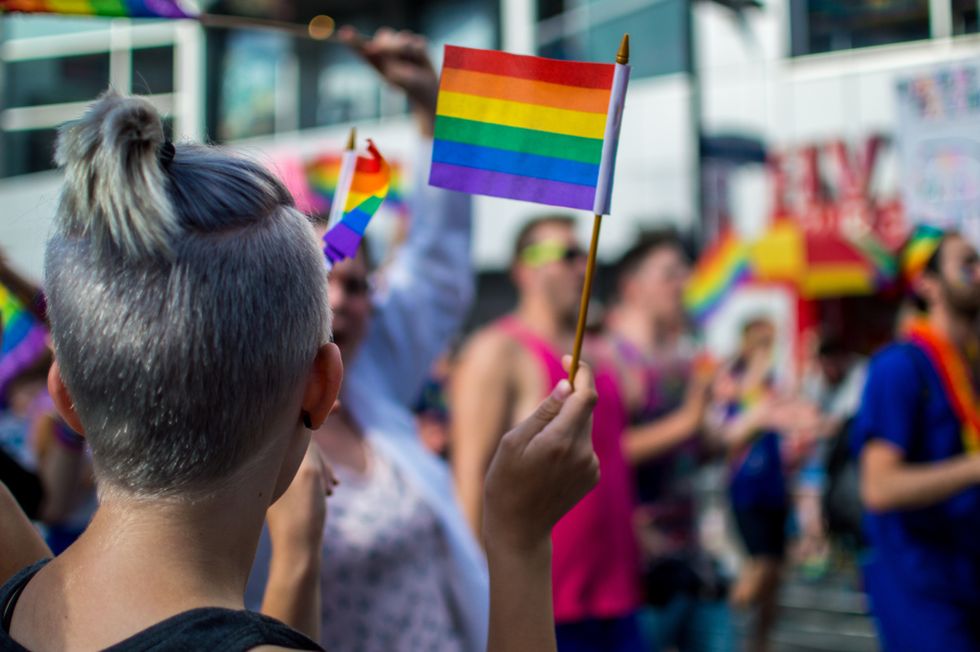 via: Shutterstock
The more people that are educated about the community, the fewer hate crimes and attacks there will be against LGBTQ+ identifying people.
This is where Stonewall comes in.
In 1969, the Stonewall riots in New York City happened in response to a discriminatory police raid that happened at the Stonewall Inn - a place in which members of the LGBTQ+ community would gather and socialize.
A lot has happened since the riots first took place...
And now, the Stonewall organization has assisted in achieving the equalization of the age of consent, lifting the ban on LGBTQ people serving in the military, securing legislation that allowed same-sex couples to adopt, and has even helped to secure same-sex marriages.
They have achieved so much for the community...
And they're nowhere near ready to stop anytime soon.
According to Stonewall, a whopping forty-five percent of LGBTQ+ identifying pupils are bullied...
And the group believes that this statistic could be lowered significantly if children were educated about the community from an earlier age.
But of course, discrimination against the LGBTQ+ community doesn't just happen in schools...
via: Getty
It's rife in the workplace too.
Despite same-sex marriage being made legal in 2015...
Firing workers for being LGBTQ has remained legal across much of the US. Unlike race or national origin, federal law does not specifically name sexual orientation or gender identity as protected classes.
It's awful that in 2020 this is still allowed to happen.
And it just goes to show how far we've still got to go.
However...
It's important for us to focus on the good, progressive news that has been coming for the community in more recent times.
This week, Pope Francis endorsed same-sex civil unions.
The pope was being interviewed for a feature-length documentary named Francesco, which premiered Wednesday at the Rome Film Festival. The film delves into issues he cares about most, including the environment, poverty, migration, racial and income inequality, and the people most affected by discrimination.
It was during the film when he endorsed same-sex civil unions.
"Homosexual people have the right to be in a family. They are children of God," Francis said in one of his sit-down interviews for the doc. "What we have to have is a civil union law; that way they are legally covered."
Francis' comments come as he attempts to build bridges with gay people in the church...
And Rev. James Martin branded the pope's comments as "a major step forward in the church's support for LGBT people." "The Pope's speaking positively about civil unions also sends a strong message to places where the church has opposed such laws."
Well, since the news of Pope Francis' decision broke...
Time will tell, but I believe that Pope Francis's support for same-sex unions will ultimately have a profound impac… https://t.co/7FwzTrQOwB

— Samantha Power (@Samantha Power)1603295816.0
It seems that more and more people have been jumping on board with the idea of gay marriage.
And in the wake of this amazing news...
A survey was conducted recently amongst Americans to see how many now support gay marriage... and the results were astounding.
According to the eleventh annual American Values Survey...
Seventy percent of Americans now support gay marriage, which marks the highest percentage
ever
recorded by
a major national poll.
Approval crossed the political divide...
With the majority of Democrats (eighty percent) and independents (seventy-six percent) supporting same-sex marriage and fifty percent of Republicans, according to the poll conducted by the Public Religion Research Institute (PRRI) in partnership with the Brookings Institution.
It was noticed, however, that religiously unaffiliated Americans were the most supportive...
With a whopping ninety percent endorsing same-sex marriage.
But nevertheless, this is a huge step in the right direction...
And the fact that so many people are now supportive of gay marriage shows how bright the future is looking for the LGBTQ+ community. For more on the subject, keep on reading to see how Nickelodeon supported Pride month...