How much would you pay to meet your favorite celebrity? Twenty dollars? Fifty dollars? Maybe even a hundred dollars? I know, that might be pushing it a little too far. But, for some celebrities, that's only scraping the surface of what they are expecting from their admirers.
Unfortunately for Sylvester Stallone fans, you may be looking to pay way over a hundred dollars to get up close and personal with the actor. He is currently charging almost ten times that amount just for a picture! Why? Keep reading to find out.
Sylvester Stallone has been a household name for over forty years now.
The actor has starred in some of the greatest classics like Rocky, which, in case you didn't know, tells the story of a small-time boxer from Philidelphia who has to lace up his boots for a match with the reigning world heavyweight champion. This movie really brought out the "can-do" attitude in the next generation. It makes sense... if Rocky can do it, why can't I?
And we can't forget about good ol' Rambo, can we?
Sylvester found himself rising to further stardom with the initial release of First Blood in 1982.
"Don't Push it. Don't push it, or I'll give you war you won't believe. Let it go!"
First Blood was the home of some of the most iconic quotations that everyone's familiar with but can't quite remember where they come from. Now you know.
The Rambo franchise proved to be so successful that five other films were made.
Though the 2008 release of Rambo did get more of a mixed review. Critics praised the film's action sequences and Stallone's performance, but criticized the movie's excessive use of violence, which was deemed more nauseating than entertaining. It's Rambo though, what else do you expect?
However, the latest release, Last Blood, has fans excited all over again.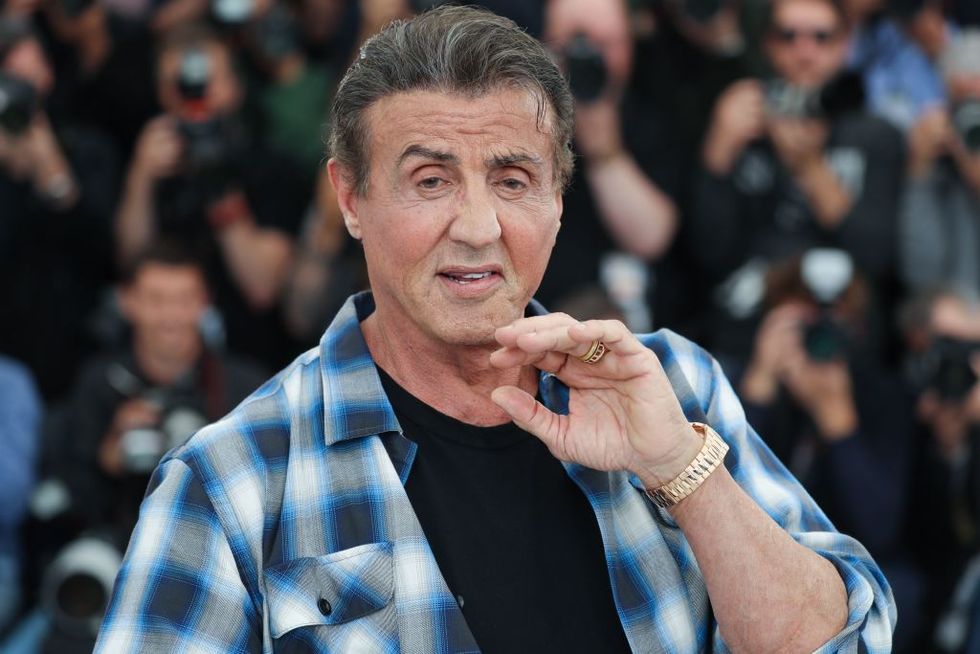 via: Getty Images
The film is set to hit the big screens in September this year. After over a decade of waiting, Rambo fans now have something new to look forward to. Keep scrolling for the full trailer!
Stallone has also been hyping up the crowds with his appearances before the movie is to be released.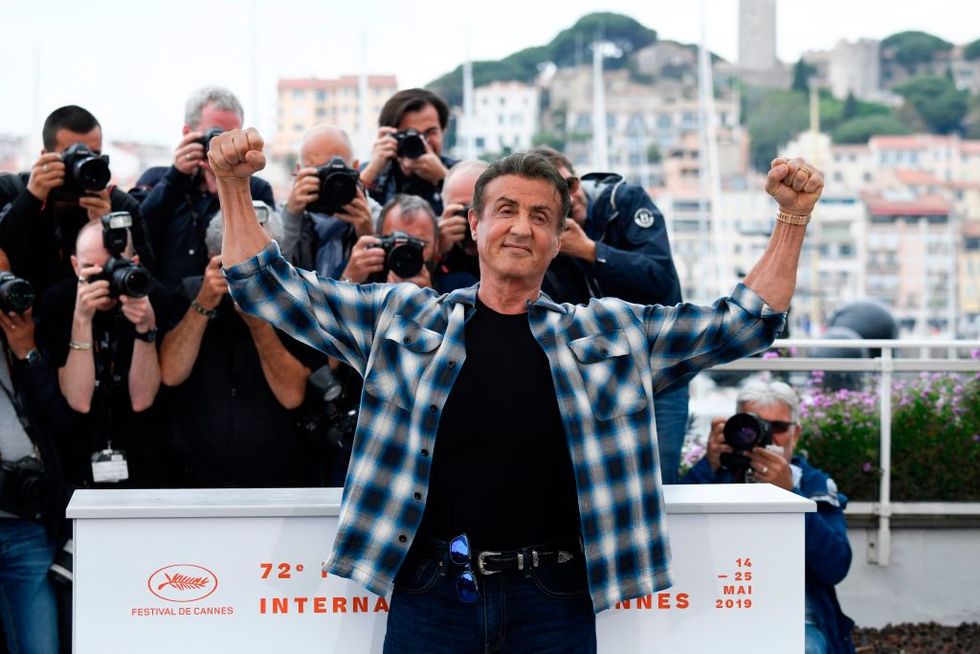 via: Getty Images
The seventy-two-year-old is touring around the United Kingdom in a series of "experience evenings" where fans are allowed to get up close and personal with the actor. He's said to be visiting major cities, including Manchester and London, so, naturally, his fans were pretty excited about a night in which he might be dropping exclusive hints about the film.
That was until they heard about how much it was going to cost them...
You might have to dip into your savings for this one, guys. One evening with the King of Hollywood is going to cost you a lot more than you think. And it all adds up pretty quickly. Let me break it down for you.
To get your hands on a "premium photo," you'll have to fork out a good $900.
And there's only 10 available, so you'd better find the money quickly, before the hardcore admirers get their hands on them. Or, better yet, save your hard earned money and print out a copy from the internet, instead! That's what Google is there for, guys.
When I tell you exactly what you're paying all this money for, you're going to be gobsmacked.
The price includes, of course, the professional photo with Sylvester Stallone as well as a lanyard. Yes. A lanyard. That will cost you about $500. The rest of the money bumps you up to a "premium" status, where you'll be able to skip the queue of "regular fans" who couldn't afford to pay the $300 extra. And guess what? Stallone will also sign your photo with a gold pen. I really have no idea why that detail was exposed, because you don't even get to keep the goddamn pen!
And it doesn't end there...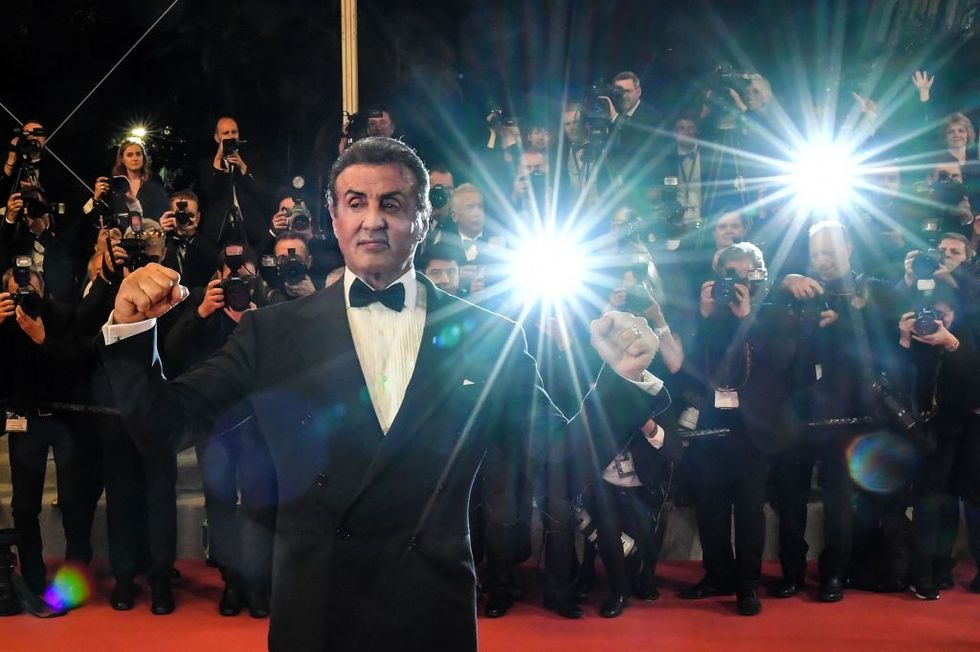 via: Getty Images
If you want to spend a Q&A night with the actor, the cheapest that you'll be able to get a ticket for is $159 
plus
a booking fee. But there is still no guarantee that you'll get to even ask a question, let alone confess your undying love for the actor. The cheapest tickets are probably for a back-seat view with a thousand heads blocking any chances of a glimpse of the star. So, ask yourself, what are you
really
paying for?
When the news broke out amongst his fans, they weren't happy at all.
Users took to Twitter to express their outrage and disappointment, referring to the seventy-two-year-old actor as "greedy."
This user has other plans as to how he wants to spend his money.
I admire #sylvesterstallone and I'll be first in line to see #rambolastblood, but I'd rather spend $1000 on 1000 do… https://t.co/w6yLJtdMYc

— Zachary Leeman (@Zachary Leeman)1561412009.0
@WritingLeeman says: "I admire #sylvesterstallone and I'll be first in line to see #rambolastblood, but I'd rather spend $1000 on 1000 dollar menu burgers than on getting a selfie with the man. What the hell!" I'm with you on that one. The mere thought of a thousand burgers is bringing me more happiness than a "premium" photo would do.
Some of his admirers are so annoyed that they're turning their backs on him.
@TheSlyStallone Really, charging over 1,000 dollars for a selfie. Dude you are a millionaire many times over. You… https://t.co/SD2YV1DvEx

— Luciana Kueker (@Luciana Kueker)1561431337.0
This user just couldn't believe how Stallone could even
think
to charge such an unnecessary amount of money for a "selfie," saying: "Dude, you're a millionaire."
Some even went as far as to call him a "jerk."
I'd say it's pretty justified...
I can hardly believe that there are people out there willing to pay such a price for something as simple as a picture.
What are you supposed to do with it afterwards? Just stare at it, regretting throwing away a thousand dollars? There's nothing else to do with it!
Maybe I'm just getting it wrong and the evening is a chance for all your childhood dreams to come true.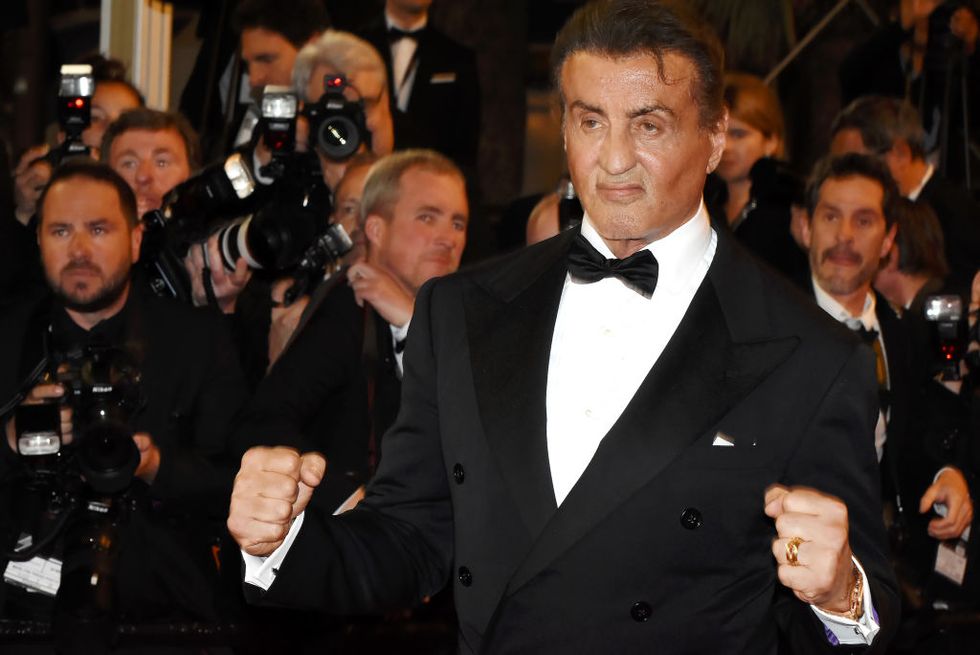 via: Getty Images
I highly doubt it, but the event's organizers have said that "our events receive five-star reviews that say how amazing [they] are. For that reason, the price dictates the quality."
They then go onto claim that they "bring otherwise untouchable celebrities into a setting to meet fans."
But that isn't enough of an excuse for some fans. According to
Metro
, some people have commented on how difficult it is for people to be able to save that kind of money and throw it away all at once.
To me, it seems utterly selfish and arrogant to be able to snatch so much money from people that look up to you.
What about bills? Rent? Food? Imagine sacrificing your basic essentials just to meet a Hollywood actor for five quick seconds. It ain't worth it. I do admire Sylvester Stallone, but it seems as if he's lost his touch with reality, exploiting his fame despite being filthy rich.
However, putting this aside, for now, the buzz for the new Rambo film, Last Blood, is well and truly taking over the internet.
via: Getty Images
Fans are extremely excited to be going to see what could possibly be the final film in the franchise, though Sylvester Stallone has hinted that, if this one does well, there might be another one to come!
Here's the full trailer for those of you that haven't seen it already!
Set the date in your calendar: September 20th. Rambo will be gracing our screens once again. If you're still pretty shaken up about Stallone's selfie prices, have a read of this article explaining the brilliant reason that Jim Carey is actually refusing to take selfies with his fans!