Tan France from Netflix's Queer Eye has officially become a US citizen and there's one huge reason why he made the life-changing step...
We all know Tan France as a fifth of the Fab Five.
Queer Eye is one of the most beloved shows on Netflix, and it's not hard to see why...
We were first introduced to Queer Eye's "Fab Five" in February 2018.
But this wasn't actually the first time that Queer Eye hit our screens...
Queer Eye for the Straight Guys that aired a decade ago. Though reboots are often not as successful as the original show, it seems that Netflix defied odds with this hugely popular revival.
So what does a makeover from the Fab Five actually involve?
Those being made over on the show quite literally have every area of their life re-vamped.
From a home renovation and brand new hairstyle to a whole new wardrobe, cuisine lessons, and even life coaching...
The Fab Five delve deep into the lives of each person featured on the hit series.
But it's much more than just a makeover...
Throughout the series, the Fab Five meet with a diverse line-up of contestants, from those with opposing political views to a trans man recently recovering from top surgery. The gang touch the lives of these people in a unique way. Throughout the series, the group have done some incredible things such as helping one guy come out to his family and helping another come to terms with the loss of his wife.
They enable all of the contestants to learn to love themselves...
For the viewer, the show's certainly an emotional rollercoaster.
The show is filled with tear-jerking moments.
pretty emotional, to say the least.
The series has propelled to TV stardom and has countless awards to show for it...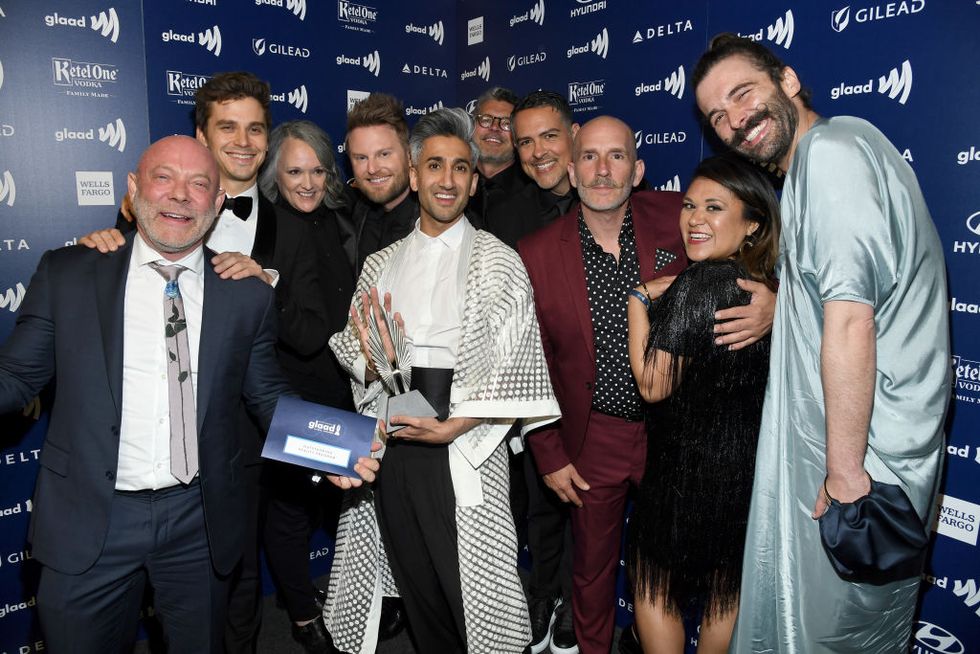 The show has picked up an Emmy, a GLAAD award,
and
a TCA award, as well as receiving rave reviews from both critics and Netflix watchers.
The Fab Five are so popular that they even recently featured in a very famous singer's music video.
Tan France is the only British member of the gang.
He described the move as a "monumental" moment in his life.
Tan went on to share the important step he plans to take now that he's officially a citizen...
Of course, the rest of the Fab Five had something to say.
Antoni reminded Tan that he's an American now...
... for better or for worse.
While Bobby teased him about the Great Squirrel Debate.
It's had Brits and Americans divided for
years
.
Karamo showed Tan some love...
We love these guys!
Jonathan wrote a very sweet message of support.
This is adorable.
Of course, other A-listers were quick to voice their support the star.
Congrats, Tan! For more on the Fab Five, scroll on to find out how Jonathan Van Ness is using his HIV diagnosis to "liberate" himself. It's such an important story...