Halloween is the most magical time of year. Be it scary movies, free candy, or the ability to dress up as anyone you like, for many of us, it's the ultimate holiday. But there has always been a downside to Halloween, too - it's not something that everyone can celebrate. For far too long, our furry friends have been left out of spooky proceedings. Until now, that is.
The internet has discovered something pretty incredible this week that means even your feline pals can enjoy the scariest time of the year, too. Yep, you read that right: haunted houses for cats exist - and you can buy them right now.
As fall rolls around, the spookiest time of the year begins.
Sure, Halloween isn't for more than a month - but those in the know tend to start getting excited early.
There's a lot to love about Halloween.
For the horror fans amongst us, there's no better time to settle in with a scary movie. But even for those who are easily spooked, Halloween can be a pretty fun holiday.
Dressing up and decorating your home is all part of the fun.
But for way too long, there has been a huge gap in the Halloween market. What about all the pet cats out there??
When you think about it, it's bizarre that cats have been excluded from the Halloween narrative.
These are the animals that are the closest pals of witches, after all!
But if your cat did want to celebrate Halloween, options were pretty slim.
Until now, that is. The internet has discovered an amazing niche market - haunted houses built exclusively for cats.
And they can be purchased at none other than Target.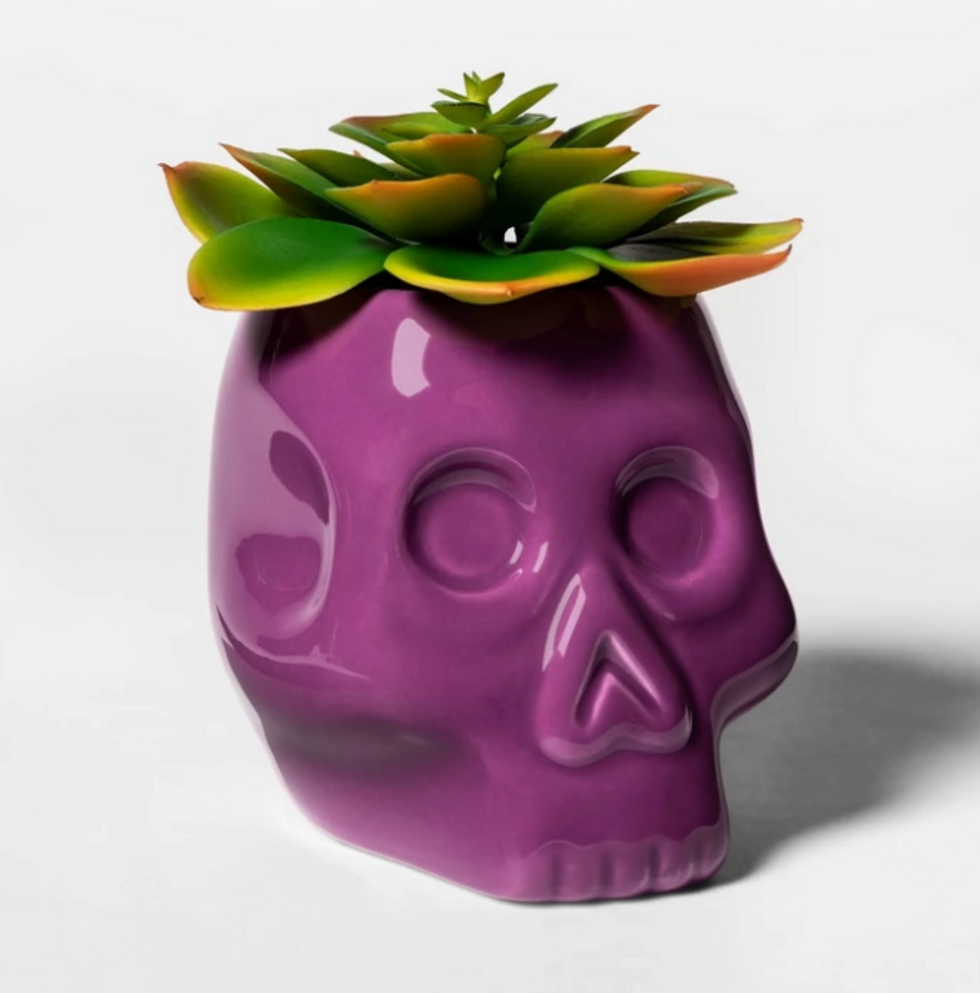 via: Target
Honestly, where else would they be?
Target is known
for knocking it out of the park with their Halloween stock, like this
adorable mini skull planter.
And this year, they've even included cats in the mix.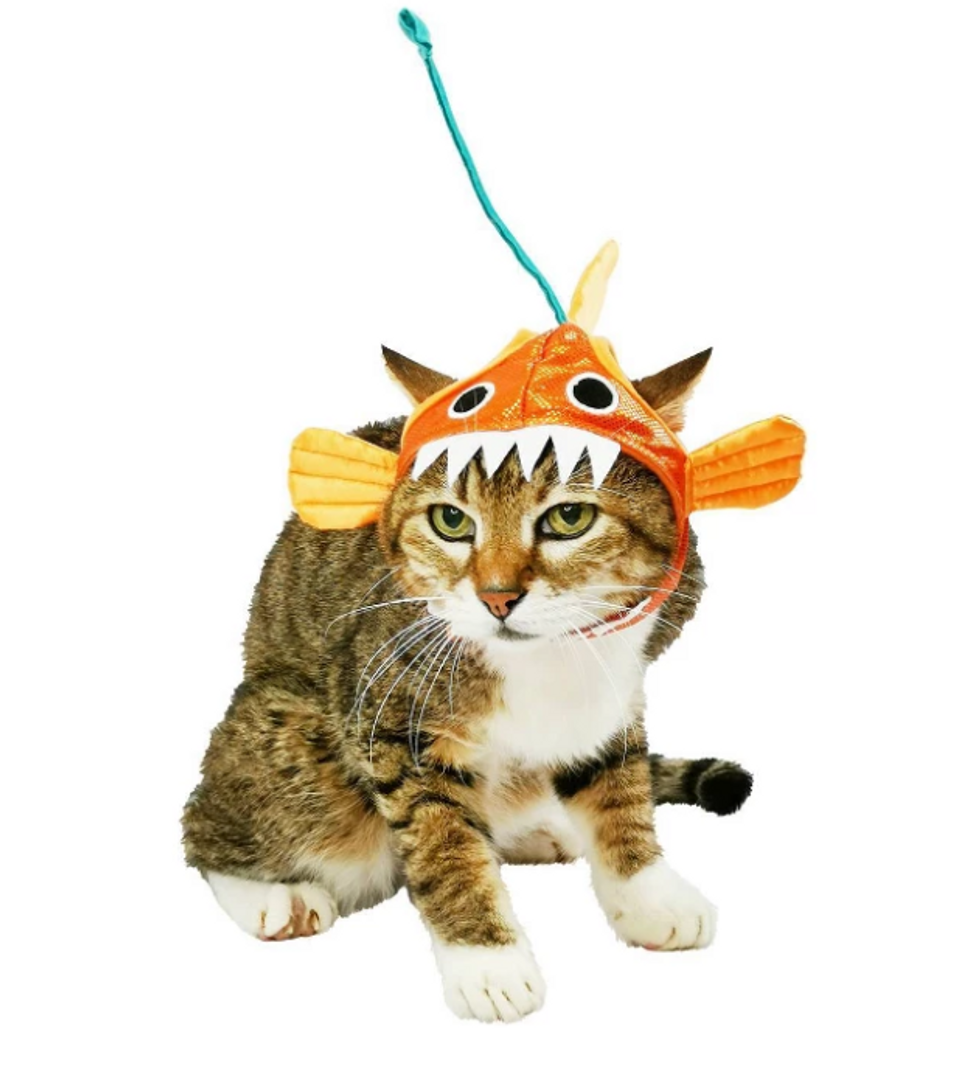 via: Target
Target is stocking a huge range of different, cat-friendly Halloween costumes, including this
angler fish
. Totally unimpressed facial expression not included.
Fancy something spookier?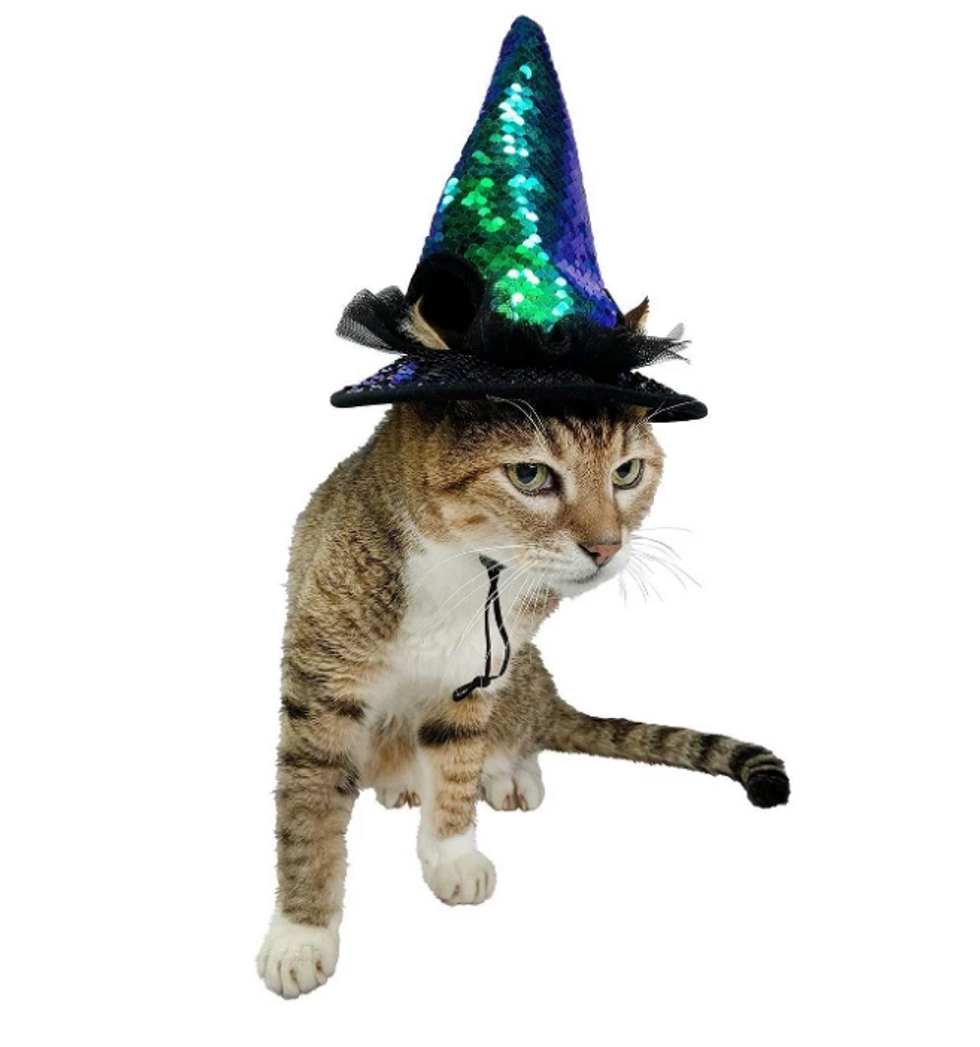 via: Target
How about this
extra-scary witches hat
? So, you can get your cat something spooky to wear - but what about the rest?
Like somewhere scary to live?
Well, this year, Target has exactly what you need for that ultra-niche need, too.
Yep, you read that right.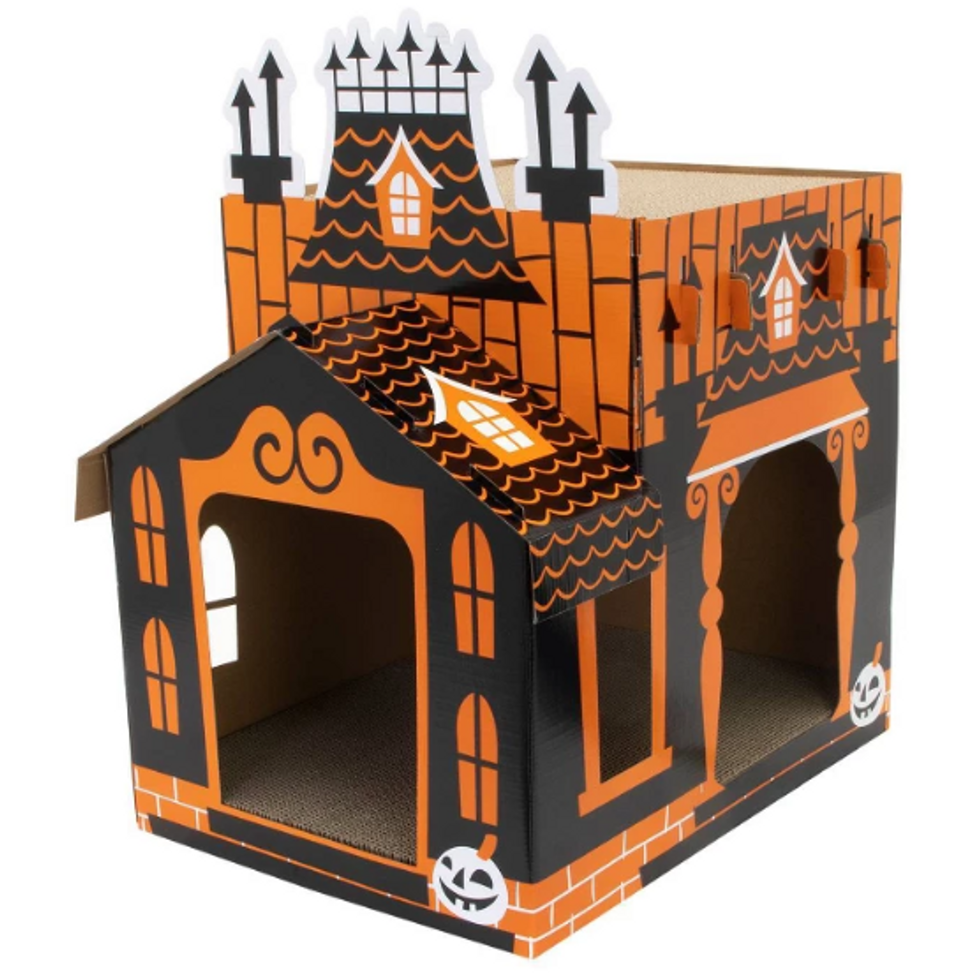 via: Target
Target are now selling mini haunted houses, built especially for your cat to live in during the spooktacular fall months.
Here's the item, boxed and ready to go.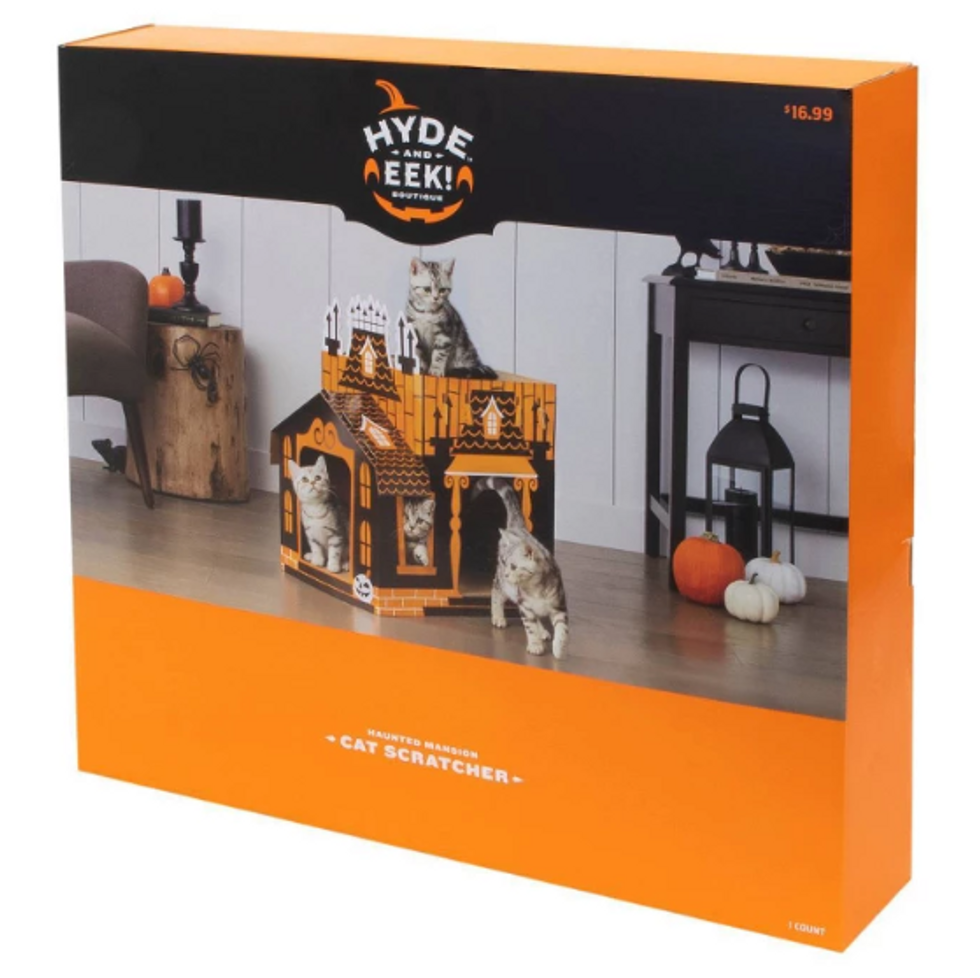 via: Target
It measures nineteen inches long, seventeen inches wide, and almost twenty-three inches tall - meaning there are strictly
no 
dogs allowed inside.
And it gets even better.
Instead of the typical old floorboards, the floors of this mansion are made of scratch post materials, making this as useful as it is cute.
People online are going wild.
How cute?
Or, alternatively, you can order online.
The Hyde & EEK! Boutique Basic Cat Scratcher is available here, for the bargain price of $16.99.
Feeling curious about Target's other Halloween options? Read on for the costumes that got the whole internet talking.