For many parents, Halloween represents a unique kind of stress. Having to fashion an innovative, unique, and well put together costume can be supremely tricky - particularly if you're also trying to juggle a full-time job and some sort of life on top of it. But, for parents with kids in wheelchairs, things can become even more of a nightmare.
Until now. Everyone's favorite one-stop-shop, Target, has decided to step in to help parents in need. They've launched an extensive range of Halloween costumes for kids in wheelchairs - and the pictures will warm your heart.
For some of us, Halloween is one of the best holidays.
Falling on October 31st, it's the one time of year wherein we're encouraged to give in to our spookiest urges and become as scary as we please.
But there's one Halloween tradition that trumps them all.
When you really think about it, trick or treating sounds a little bizarre. We dress up the youngest members of our society, then send them out around the neighborhood begging for treats. The world is truly a strange place.
Trick or treating comes with a unique parental pressure.
Many moms and dads out there get way into the costume aspect, trying to outdo one another in terms of originality, cleverness, and execution.
But, for many, this presents some stress.
Putting together a cool, cute, and somewhat-scary costume for your kids can seem like an insurmountable task - especially on top of all the other pressures of modern parenting.
There's a certain stereotype that better parents create better Halloween costumes.
But, for a certain subset of parents, things can be even trickier. What about those who have, not only have the usual pressure, but another big obstacle in the way, too?
For parents of kids in wheelchairs, Halloween can present a myriad of issues.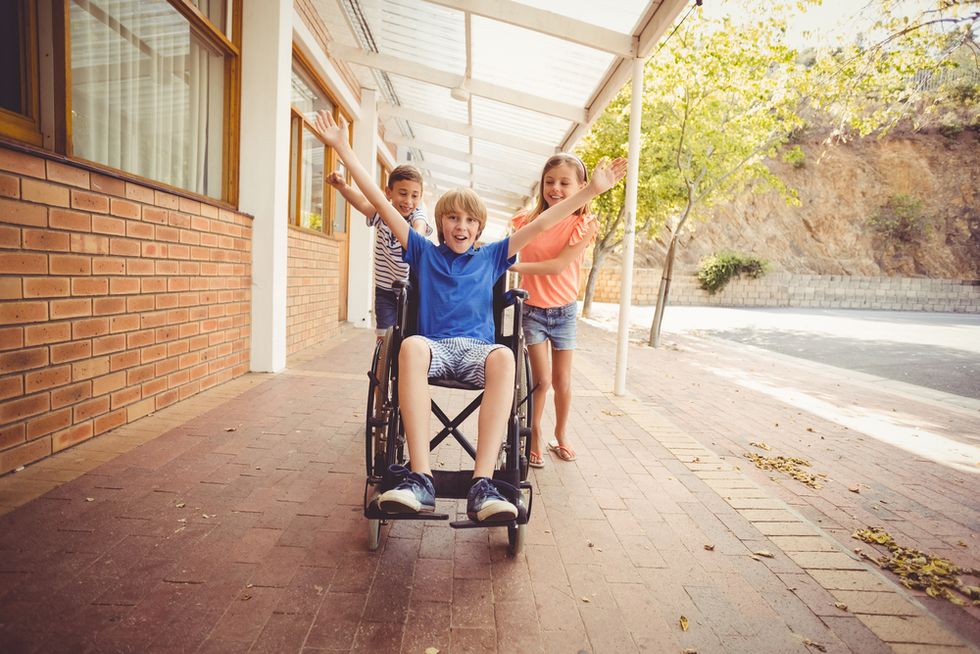 via: Shutterstock
Not least, the most pernicious problem of all. How can you construct a clever costume that still manages to include their chair?
For years, this problem has plagued parents.
As if being a parent at Halloween didn't present enough stress, this extra pressure makes the whole thing way more difficult.
Because there's nothing worse than disappointing a child.
Especially if your kid is primarily wheelchair-bound, which often means that they can feel as though they miss out on many aspects of what they see as a "normal" childhood.
But, luckily, one shop has decided to tackle the issue.
Target has long been a Halloween cornerstone, allowing us to make purchases from decor to candy all under one roof. But their upcoming collection is more inclusive than ever.
Target dropped a sneak peek of their 2019 collection this week.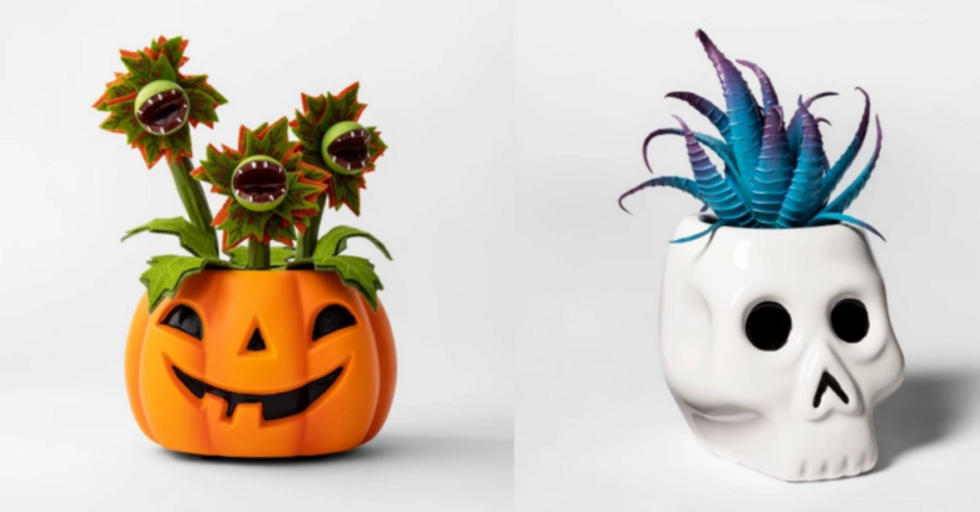 via: Target
The collection, called Hyde and Eek!, features a range of quirky and incredibly cool items - and it has many people online wishing their summer away already.
But there are a couple of absolute standout products in the range.
via: Target
Namely, their selection of fun Halloween costumes deliberately created for kids in wheelchairs - a totally ingenious concept!
The product range is called the "Adaptive Costume Collection."
via: Target
It features two base costumes (one for boys and one for girls) which can be customized to include extra chair accessories.
The "boy" costume is an old favorite.
via: Target
The pirate look is always appropriate and fun - plus the addition of turning the chair into a boat makes the chair not just suitable for the costume, but absolutely essential.
The "girl" costume operates along the same premise.
via: Target
Here's the "chair" part of the costume - which turns the wheelchair into a princess carriage.
Here's the finished effect.
via: Target
The product description reads: "This Halloween wheelchair costume is designed to look just like a princess carriage, with a purple-blue and gray color scheme adorned with intricately detailed scrollwork — it even includes decorative covers for the wheelchair for a complete finish. A simple way to dress up most sizes of wheelchairs, it can easily be attached using the hook-and-loop closures for a secure fit, and she'll love having a coordinating crown to wear for a delightfully enchanting look." We 
love
it!