If you have extra-strong sensitivities, then you know how hard it can be to feel safe and comfortable. And kids with sensory issues can especially need help in that department.
So Target is now helping those kids--and their parents--by introducing a new furniture line. It's a whole line of sensory-friendly furniture, made for kids. Generally speaking, it's great for all kids, but designed with "sensory-friendly" in mind. Target went and asked parents what they needed in furniture for their kids, and this line is the result! The line is made by Pillowfort, with around 20 pieces.
Check out this new furniture line, and see if Check out this new furniture line, and see if you can find anything helpful here!
Target is addressing the needs of sensitive kids.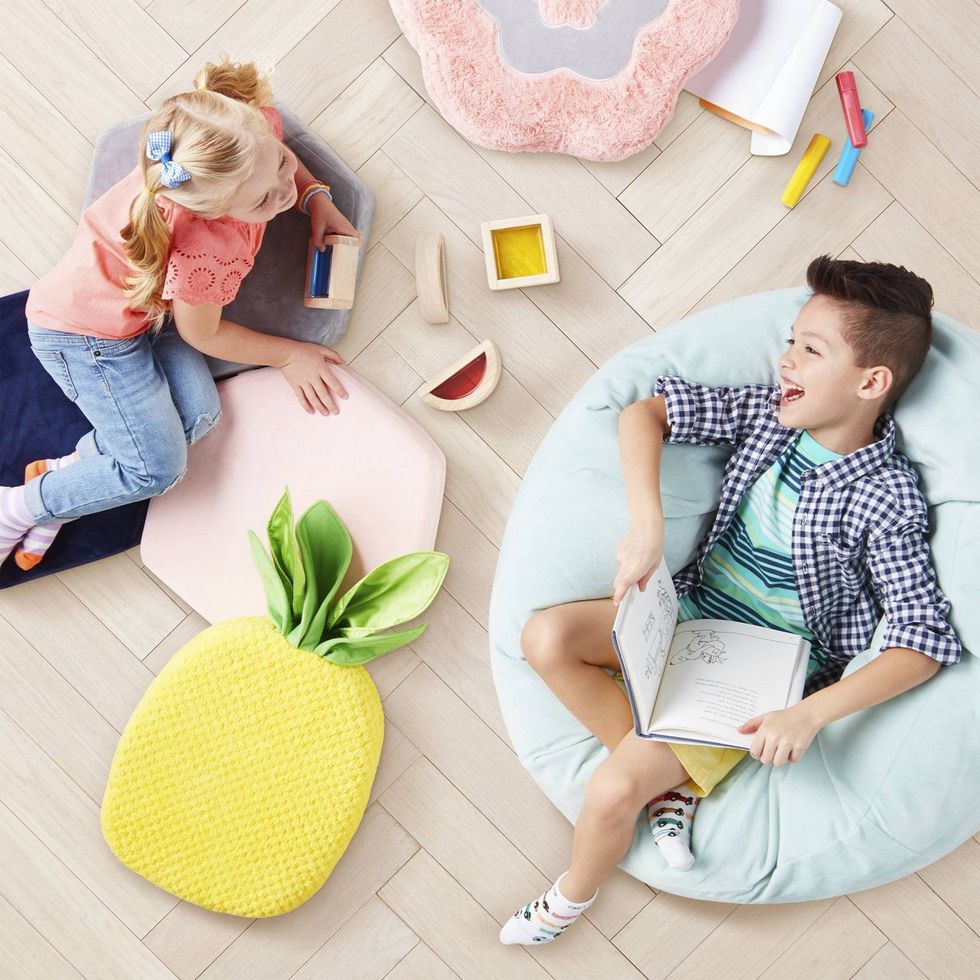 Whether that means being on the autism spectrum or having other sensory issues, this line of furniture should be perfectly suited for that!
Target has been steadily expanding its range of sensory-friendly products.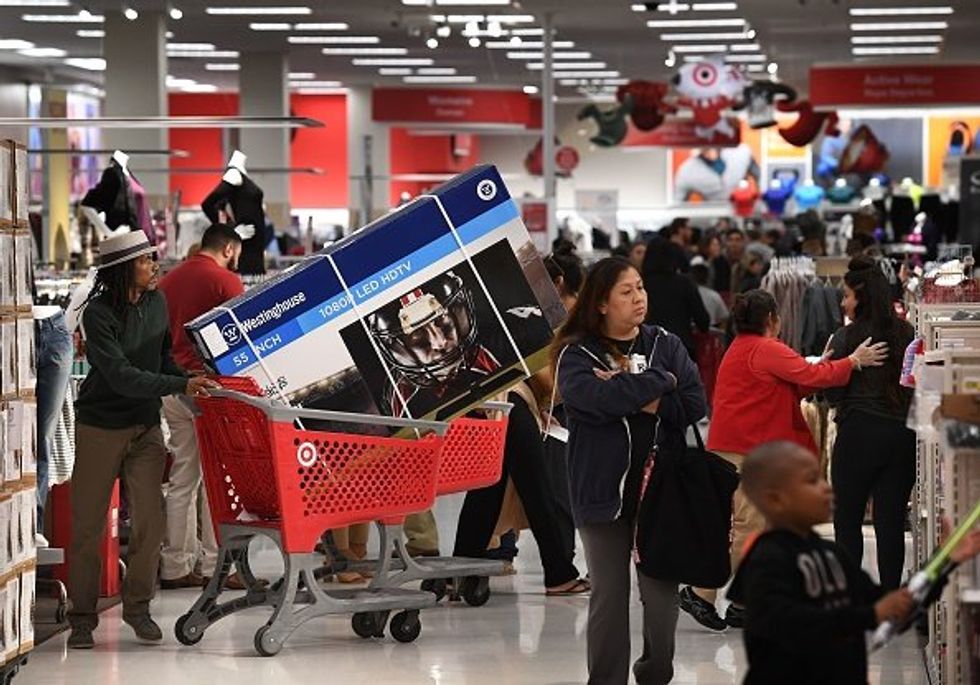 "We want all guests to feel welcome and included at Target," senior vice president Julie Guggemos said in a statement. "With our Cat & Jack and Universal Thread adaptive and sensory-friendly apparel, we've seen that little details can have a huge impact. I'm so proud to bring that spirit of inclusivity and incredible design to Pillowfort's new sensory-friendly assortment, which hopefully can bring more ease and joy to our guests' everyday lives."
Clothing came first.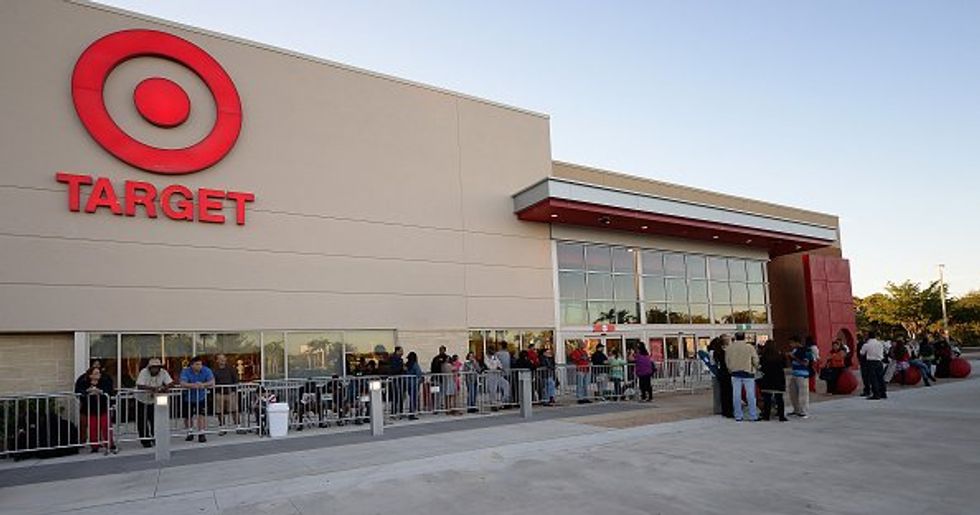 There's a line of sensory-friendly clothing for kids by Cat & Jack, available from Target.com.
Here's how the sensory-friendly clothes are different:
"We learned that sensory-friendly apparel can mean different things for different people," explained Target designer Stacey Monsen. "For these pieces, we decided to start with our core tees and leggings, and address guests' most common requests—like removing tags and embellishments that can irritate the skin. We also added more ease through the hip and a higher rise in our leggings to fit with diapers, if needed, for older kids."
Target has also expanded into adaptive clothing.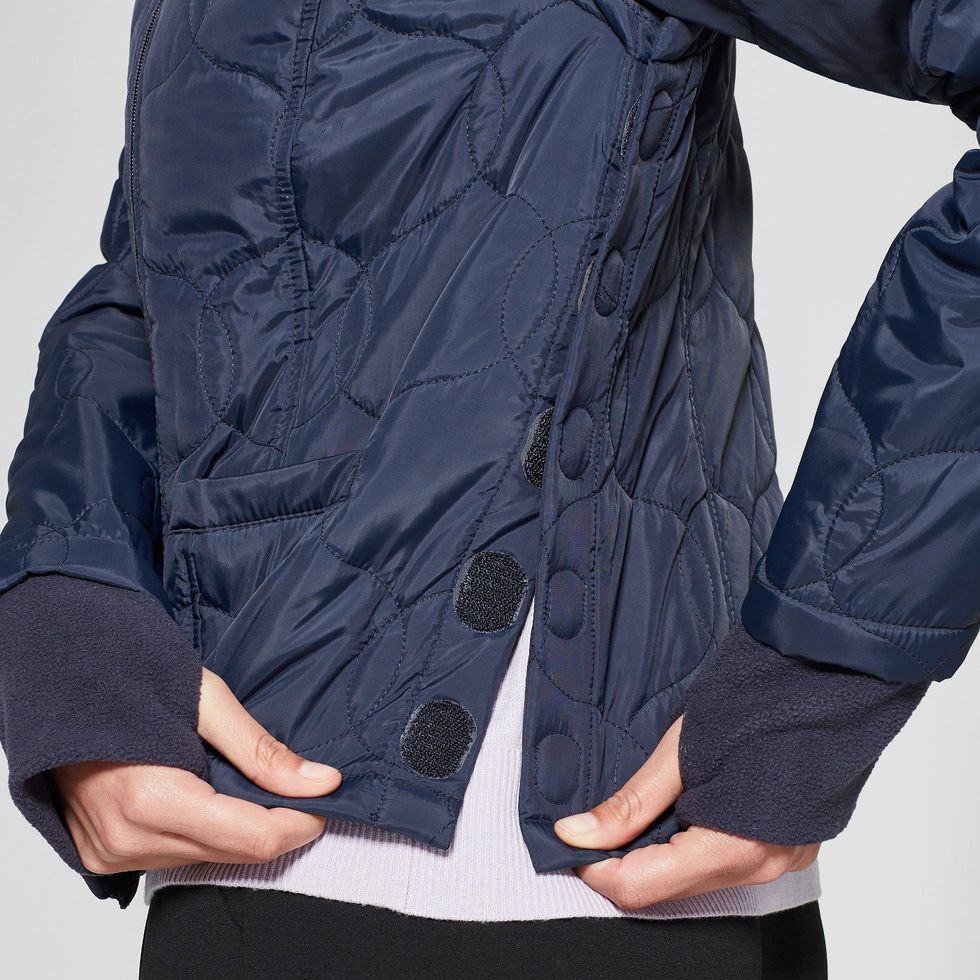 Adaptive clothing is specifically designed for use by a person living with a disability, like this adaptive jacket.
So sensory-friendly furniture seemed like a natural next step.
Everything in the Pillowfort line is pretty affordable, beginning at $20 and the most expensive being $100.
First up, a cocoon chair.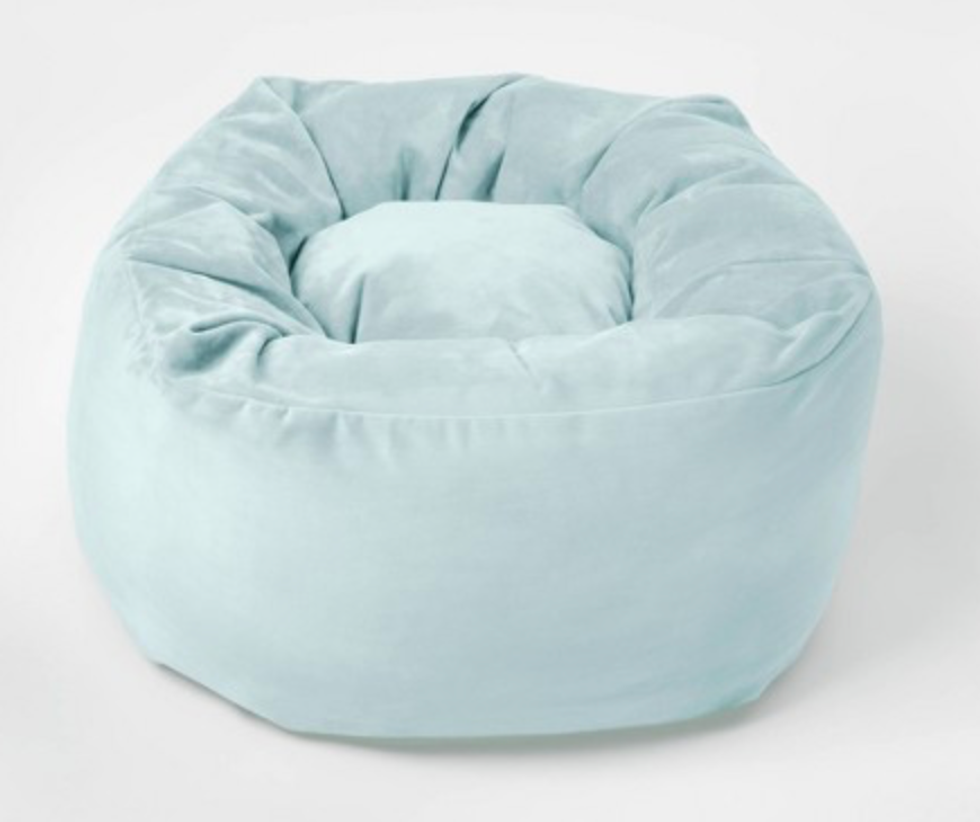 As you can probably tell, it's great for lounging. The design is meant to keep kids feeling supported and secure while being cradled by the seat.
It's also made to last.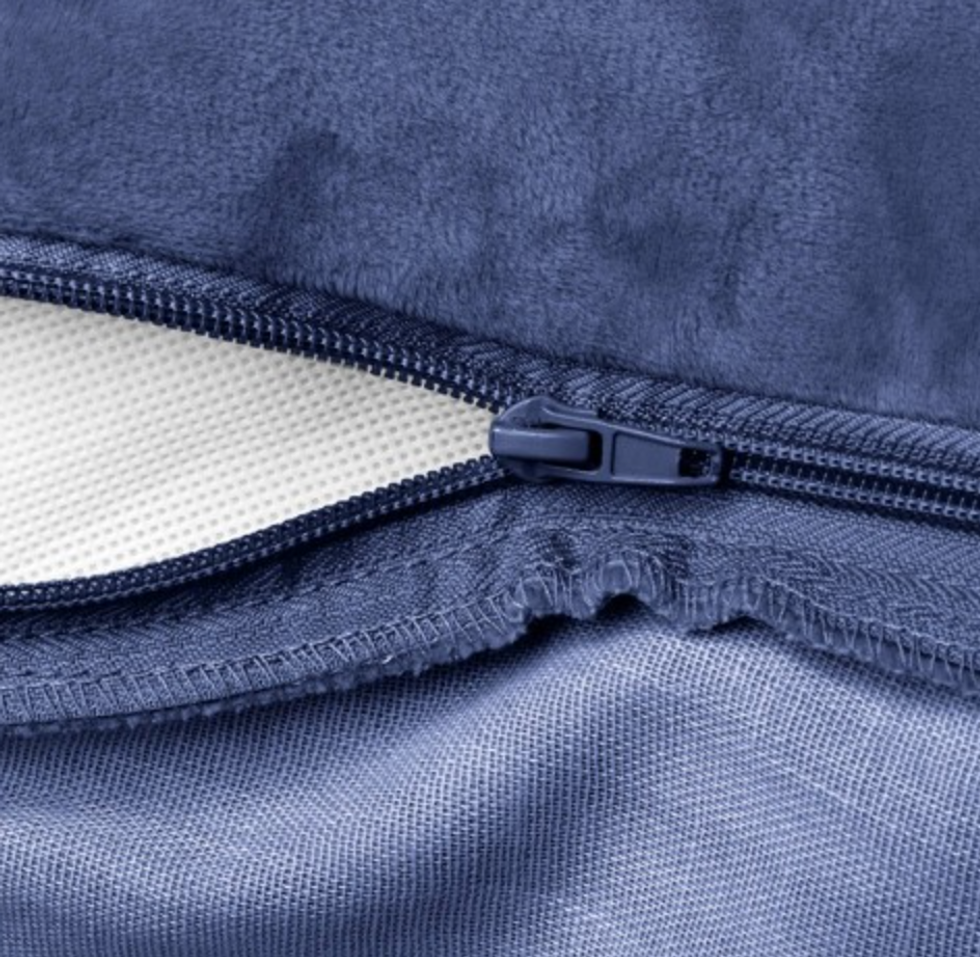 Meanwhile, the liquid-resistant liner protects the inside from accidents and spills for a longer-lasting chair.
Next up, check out this Crash Pad.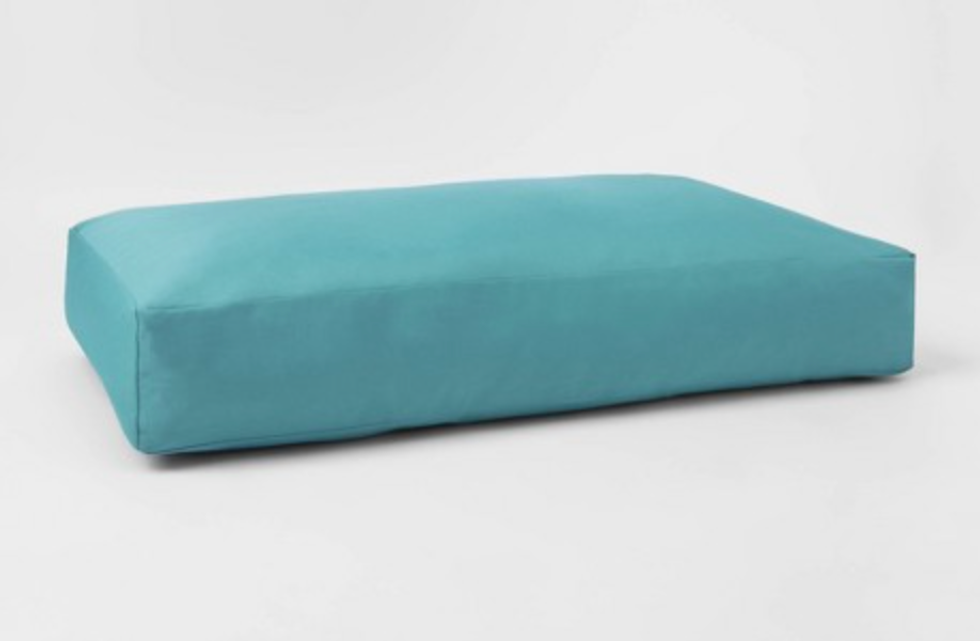 It's good for when your kids literally need to crash; either by flopping down and reading a book or when they're roughhousing.
The crash pad can handle whatever kids throw at it.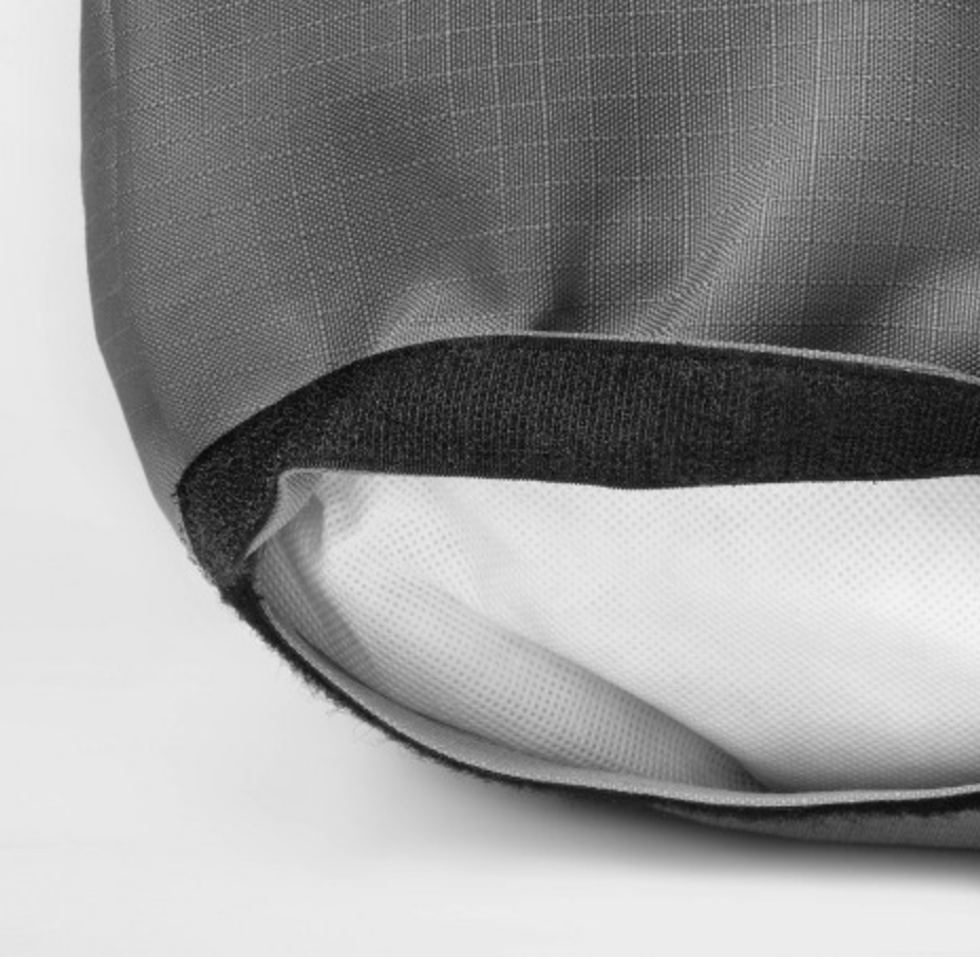 The internal foam handily absorbs the impact of jumping or other play, so the kids can spend some of that pent-up energy they've been holding on to!
Pillowfort has multiple styles of floor cushion.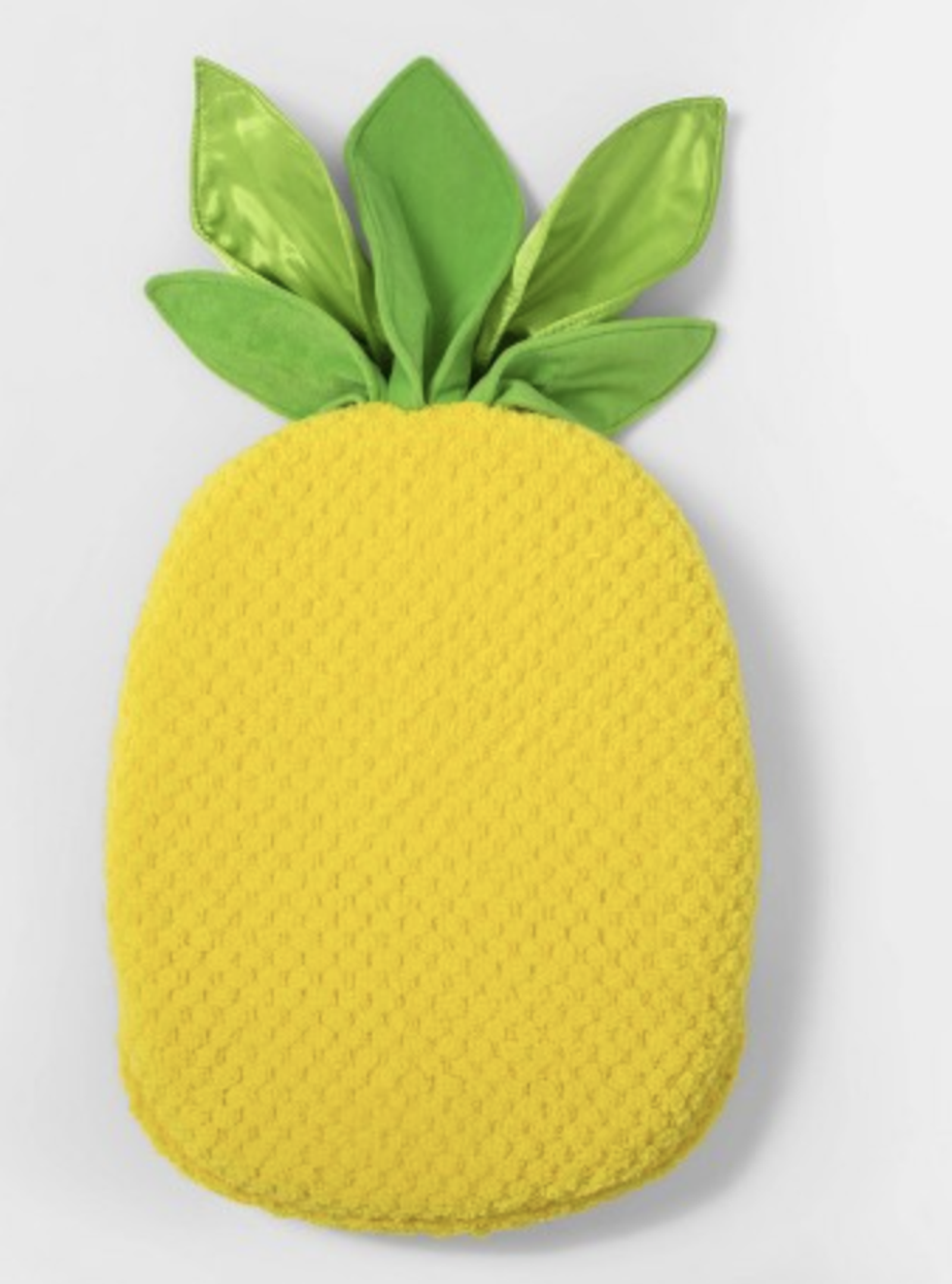 Like this cute pineapple pillow! Foam and velvet make it a great comfort for kids, while the crinkly top also adds sensory interest to it.
There's a flowery floor cushion: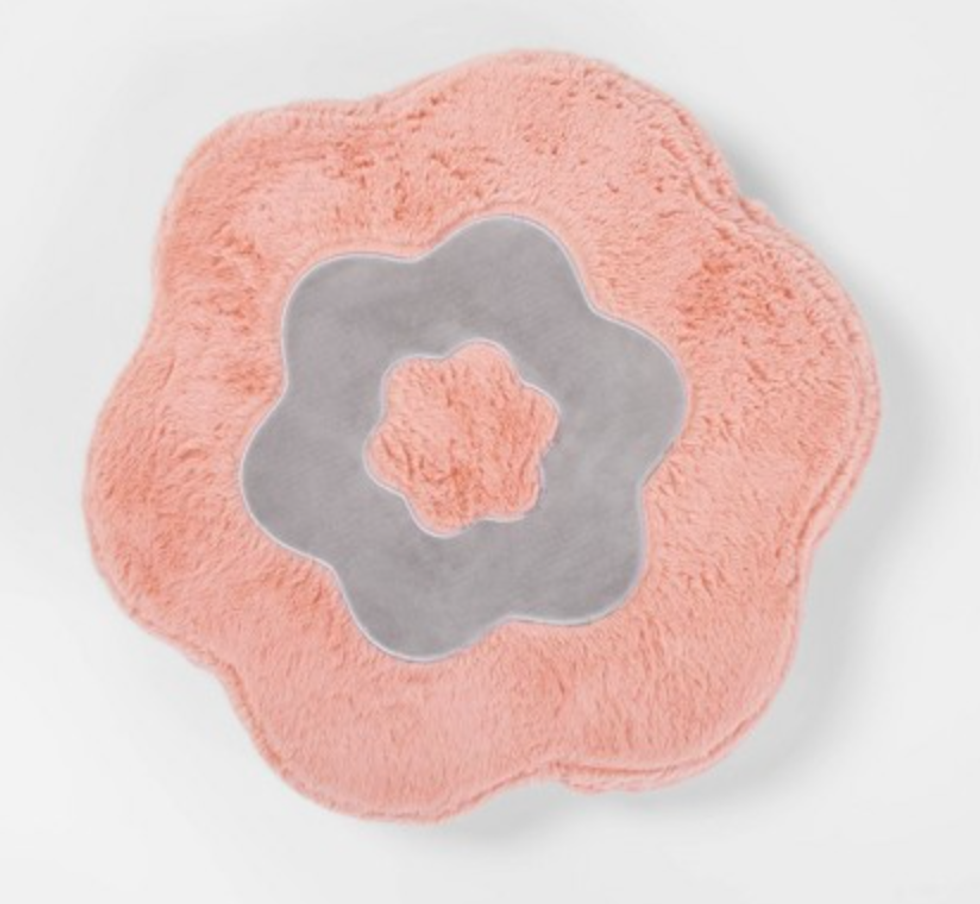 And it can be used as a soft floor cushion, or snuggled with when support is needed.
And then we've got some more basic cushion shapes: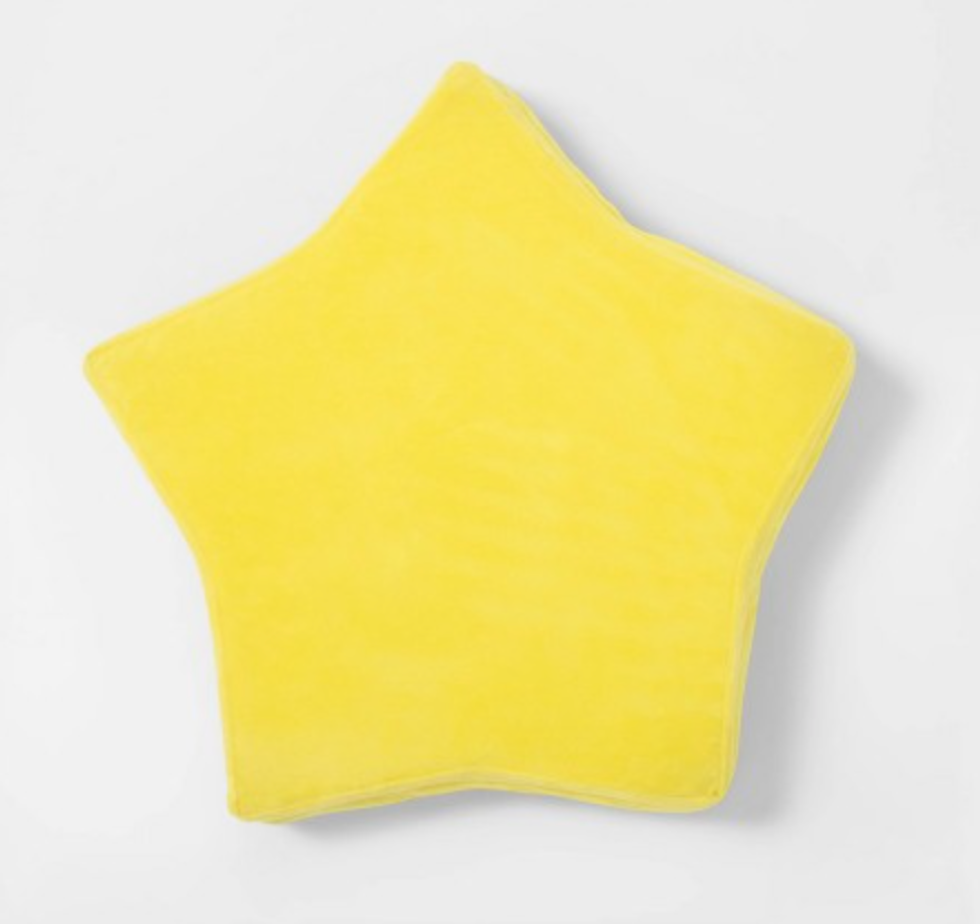 Like this cute little star cushion!
Or this fleecy hexagon.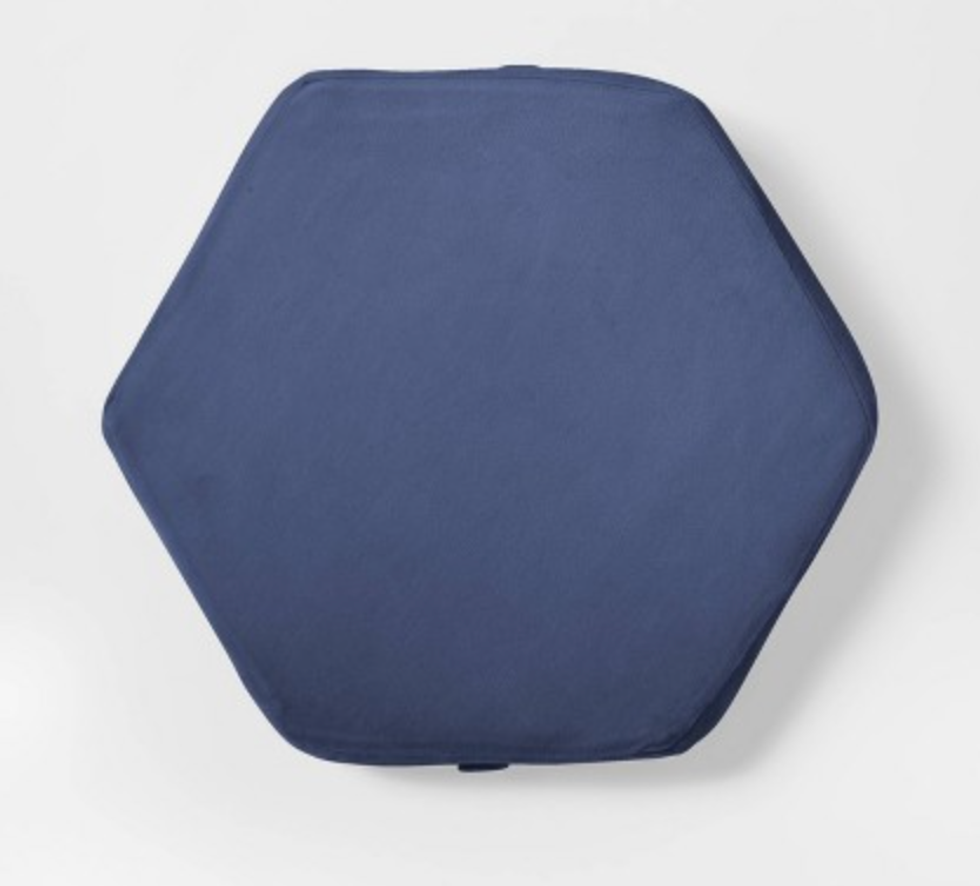 Either way, they all make for multifunctional pieces where kids are concerned!
We all need to hide away from time to time.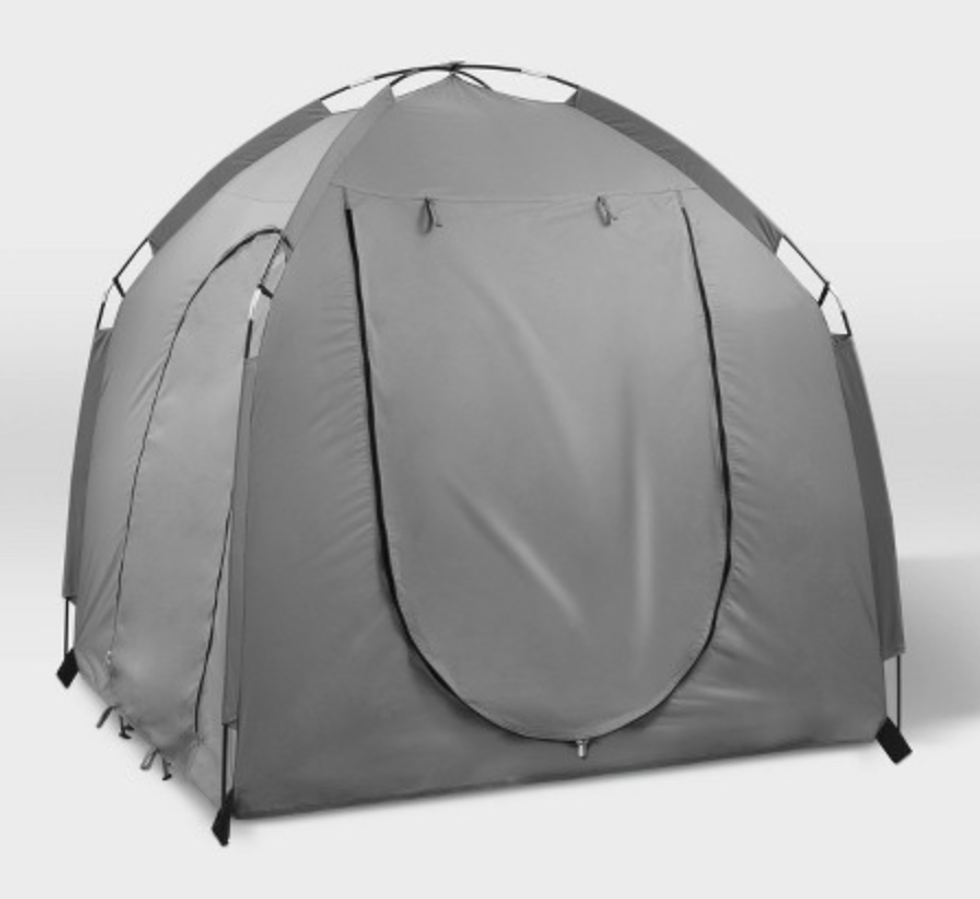 And that's what this sensory-friendly Hideaway Tent is for. When the rest of the world is a little too much, this tent creates a sensory environment for the child.
It can even fit furniture inside!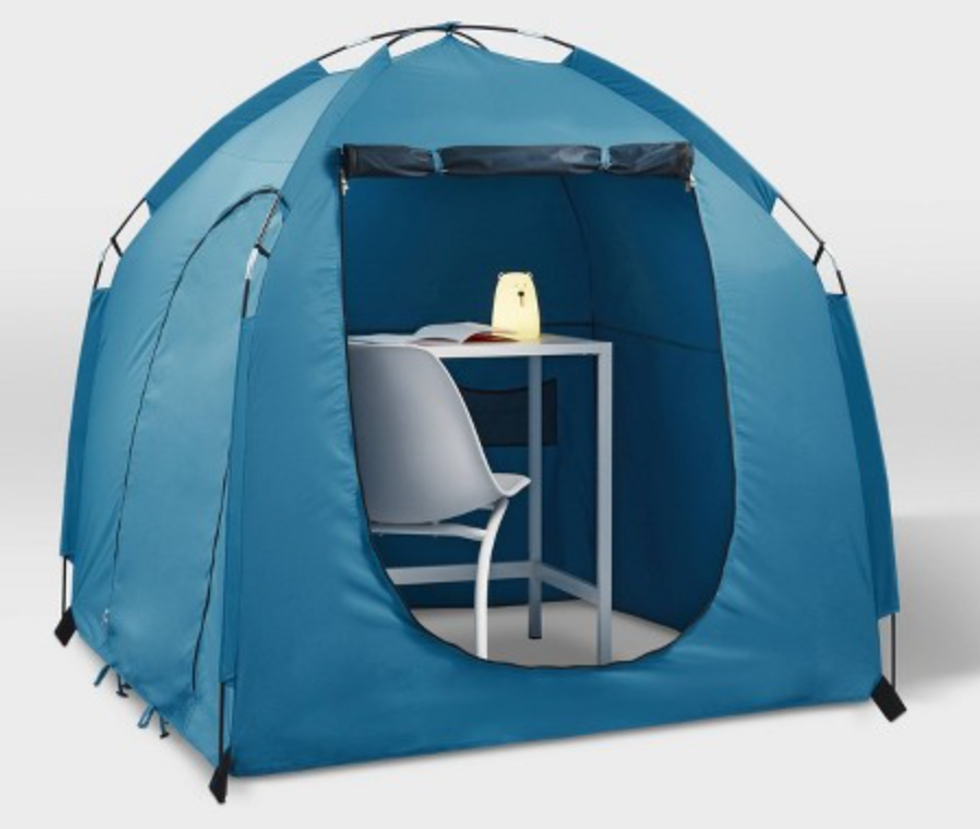 The tent is also travel-friendly and has two cord-ports for kids to plug in electric devices while inside.
Here's the kid-version of a lounger and ottoman combo.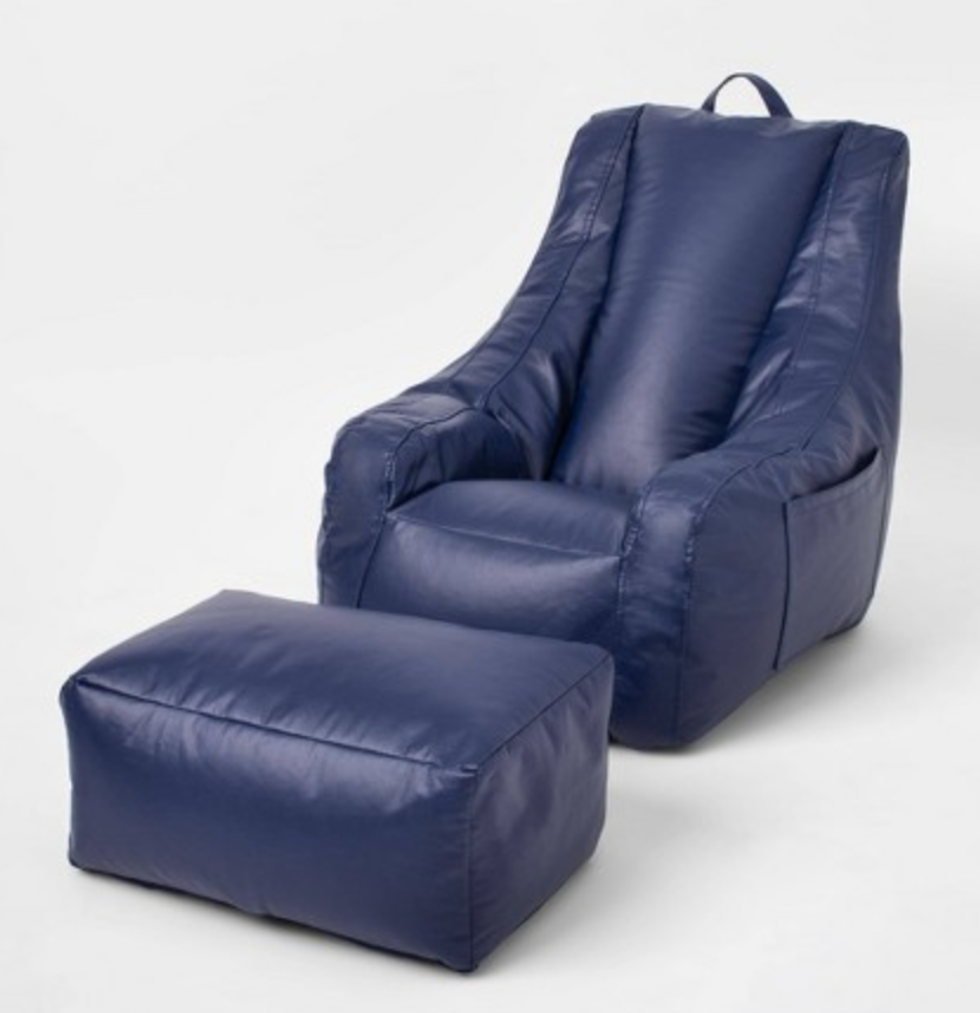 The lounger creates a nice, cozy spot for kids; its miniature bean filling allows for "long-lasting, cushioned comfort and support."
It's got a few other features.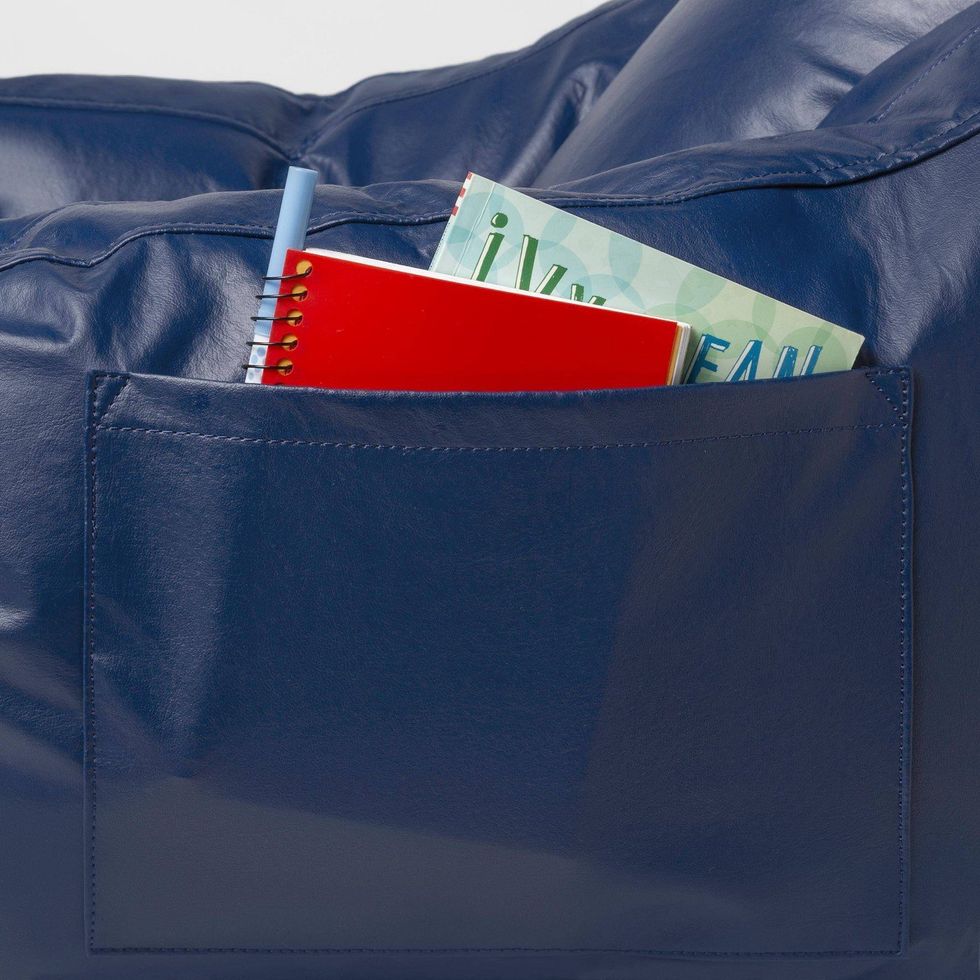 Such as a side-pocket for keeping your kids' things accounted for in one spot!
Hopefully, it fits in with the home as Target intended.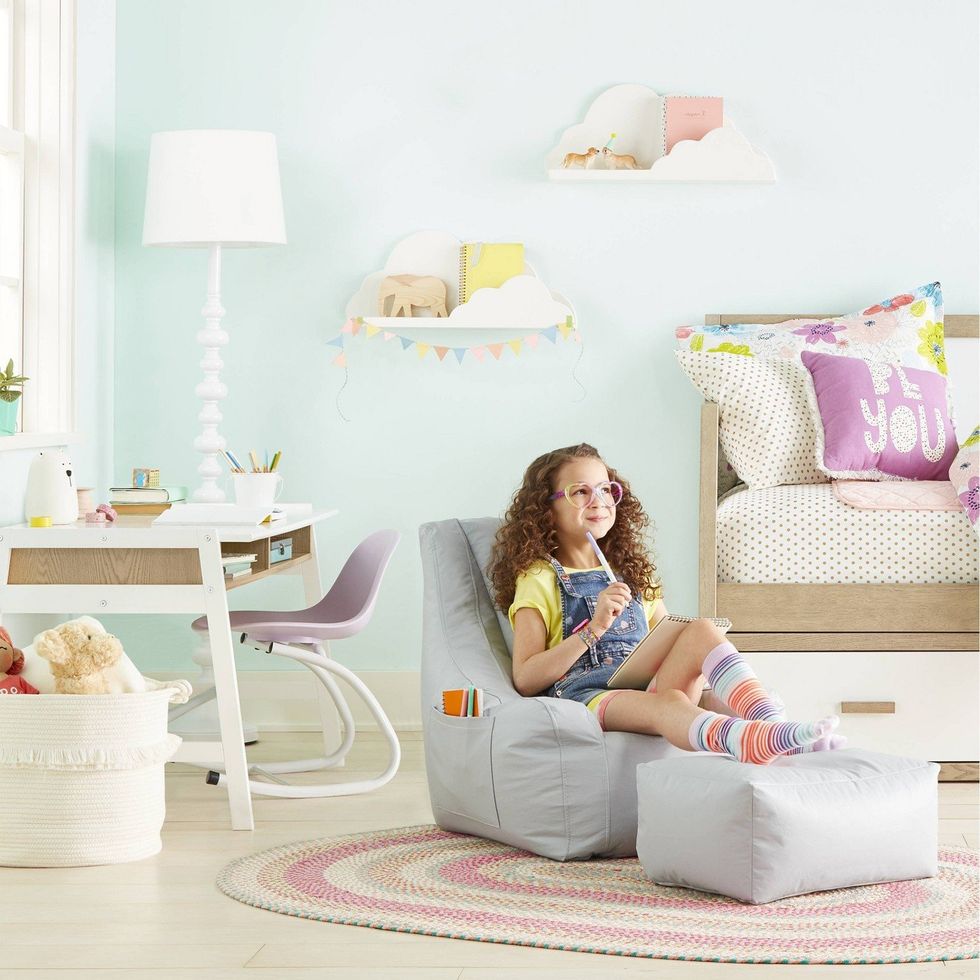 Target's listing for the chair hopes that parents will "appreciate that the chair and ottoman are designed in a simple, modern style that will fit right in with the rest of your home decor."
Here's a more classic bean bag.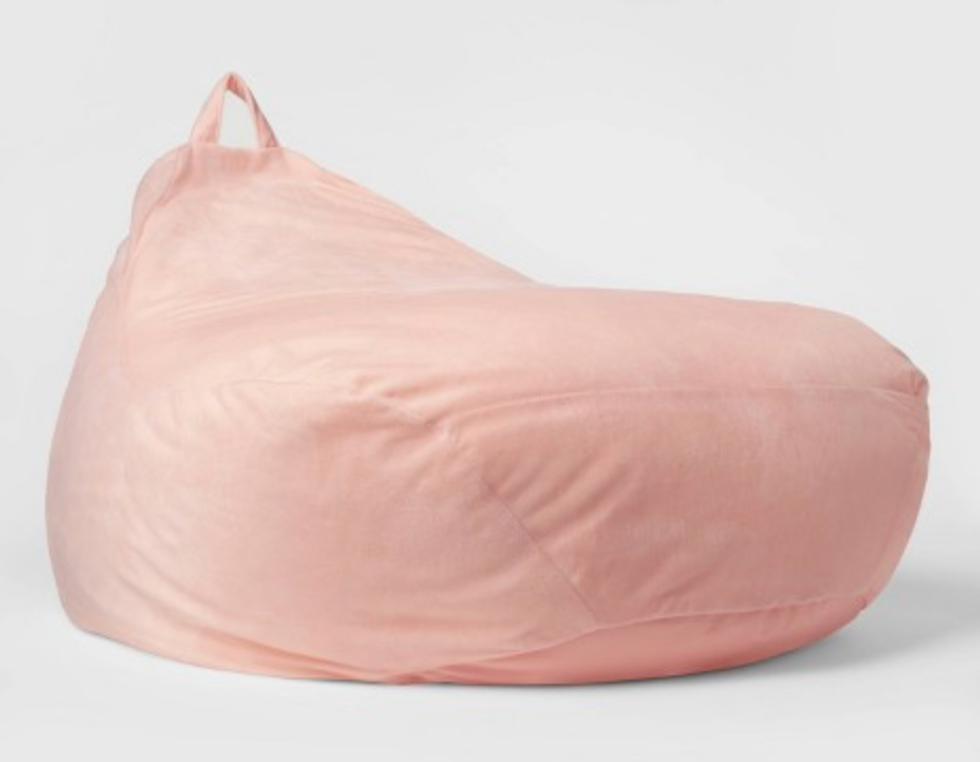 Although it still has that sensory-friendly design! Fun, malleable bean-bags are great for kids to snuggle up to, in just about any position they find comfortable.
The bean-bag is also liquid resistant.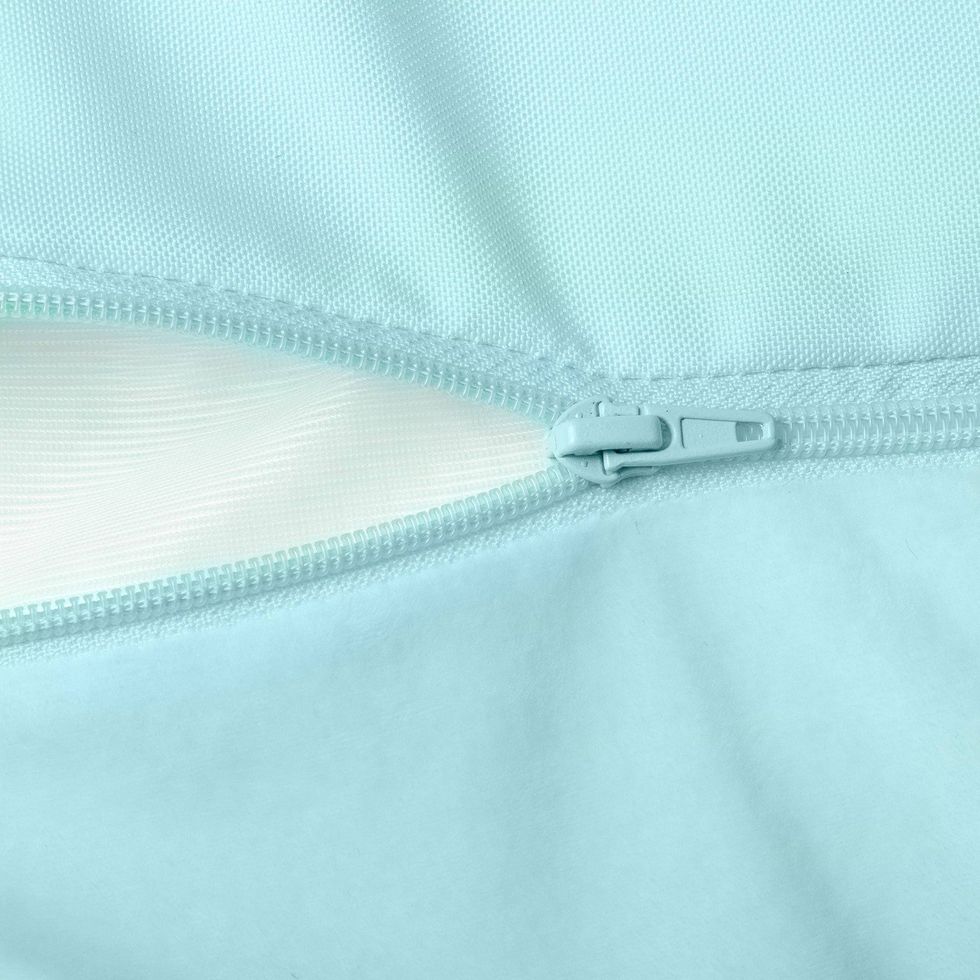 Its cover is removable and washable, with that same lining to prevent spills from messing up the interior of the bean bag.
It's got a few color options.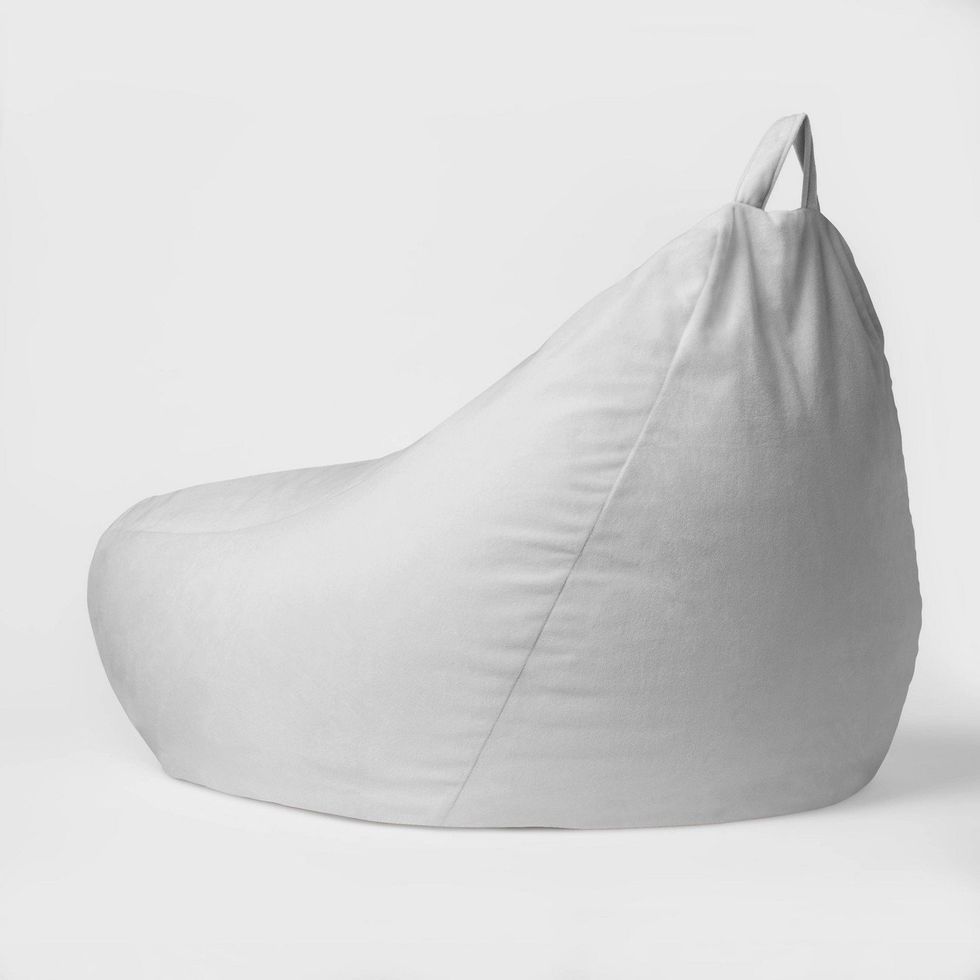 Plus, do you see the handle? The bean bag can also (for better or worse!) be dragged into any room of the house.
Pillowfort also introduced a Rocking Activity Chair.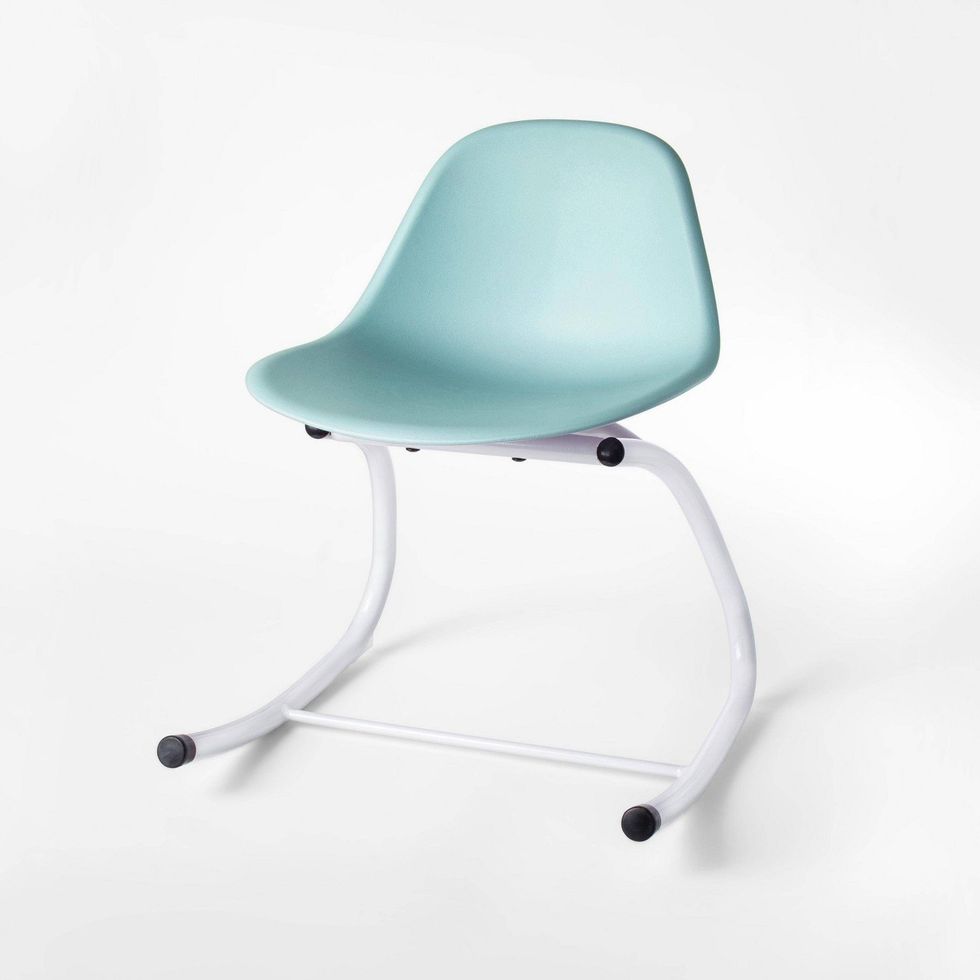 Sometimes it's hard for kids to sit still, but with a rocking chair like this, they won't have to.
The sensory-friendly chair is made to provide a calming experience.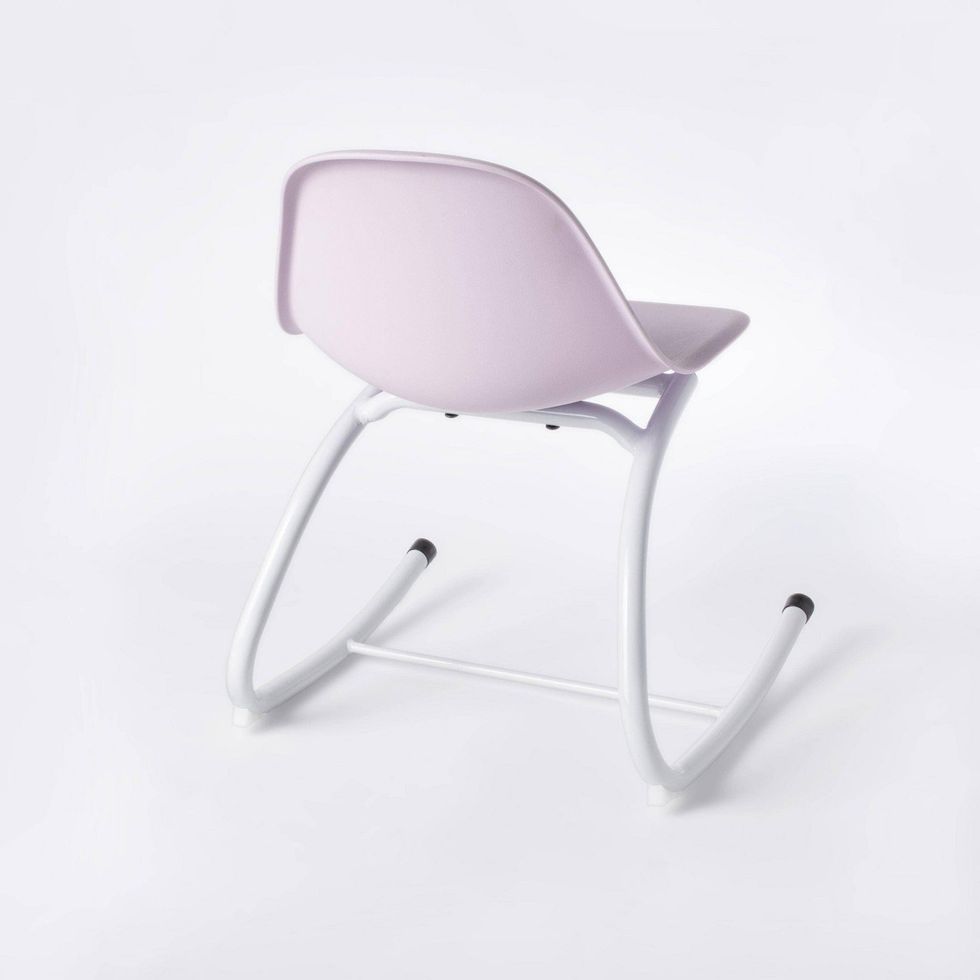 Kids can read, do arts and crafts, whatever--and also have the rocking chair to keep them moving!
There's also a rocking desk chair.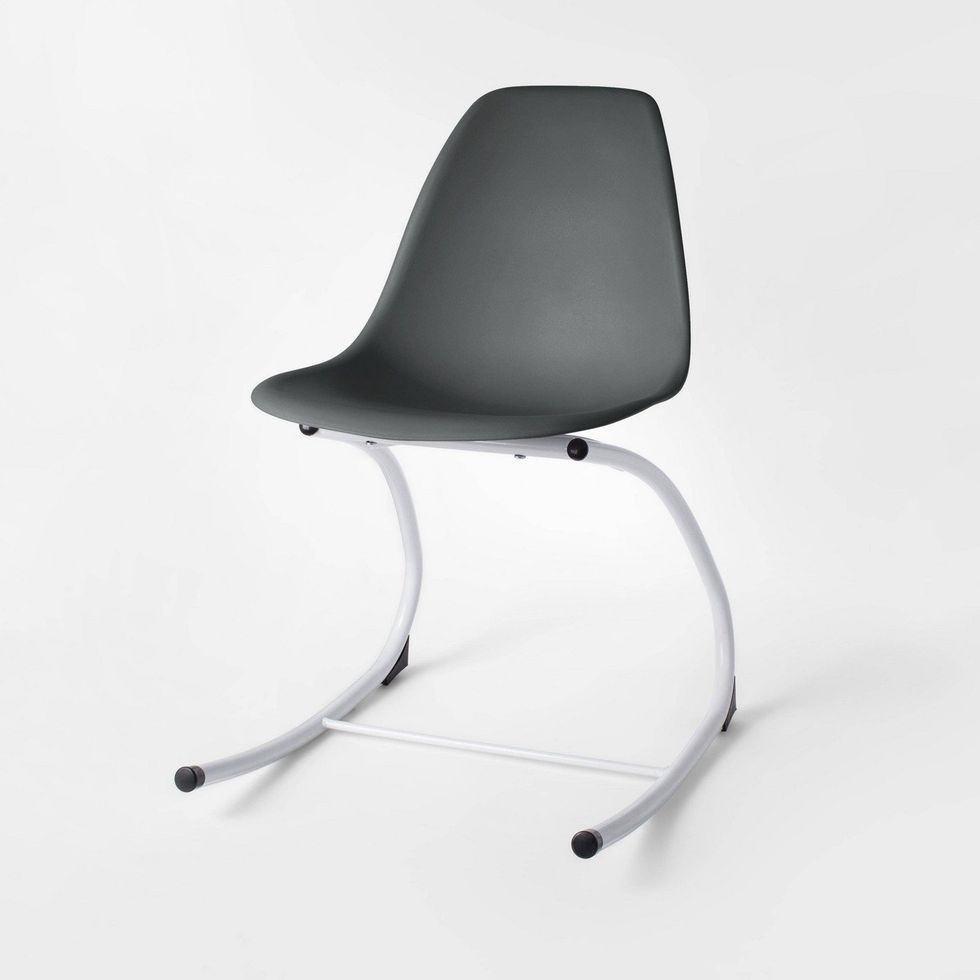 It doesn't look like too much of a difference, but the back of the chair is higher along with a few other subtle adjustments.
Last but not least, Pillowfort has a kids' weighted blanket.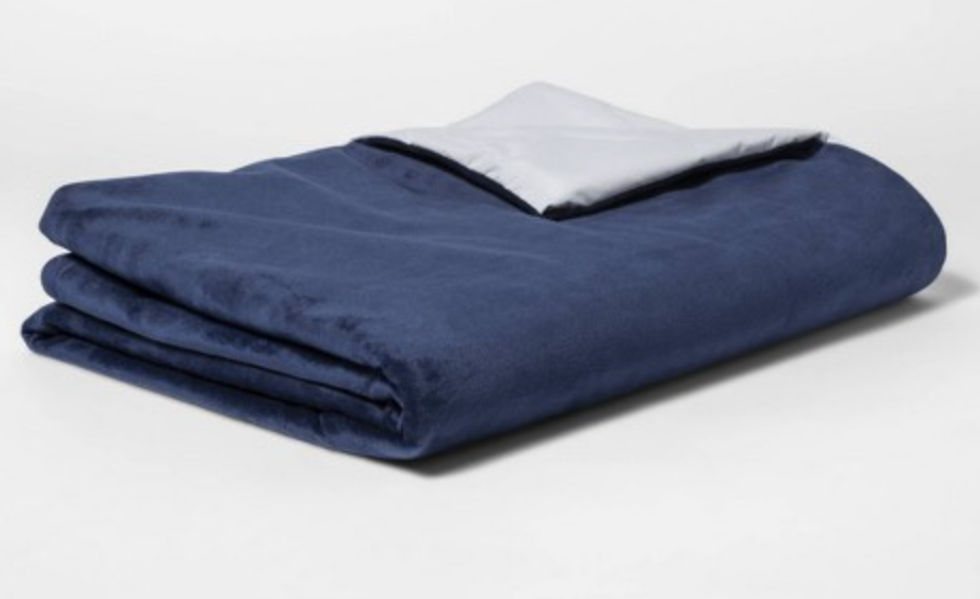 It's a 40" by 60" blanket that weighs 6 lbs, recommended for kids who weigh between 36 and 64 lbs.
It's pretty cozy-looking.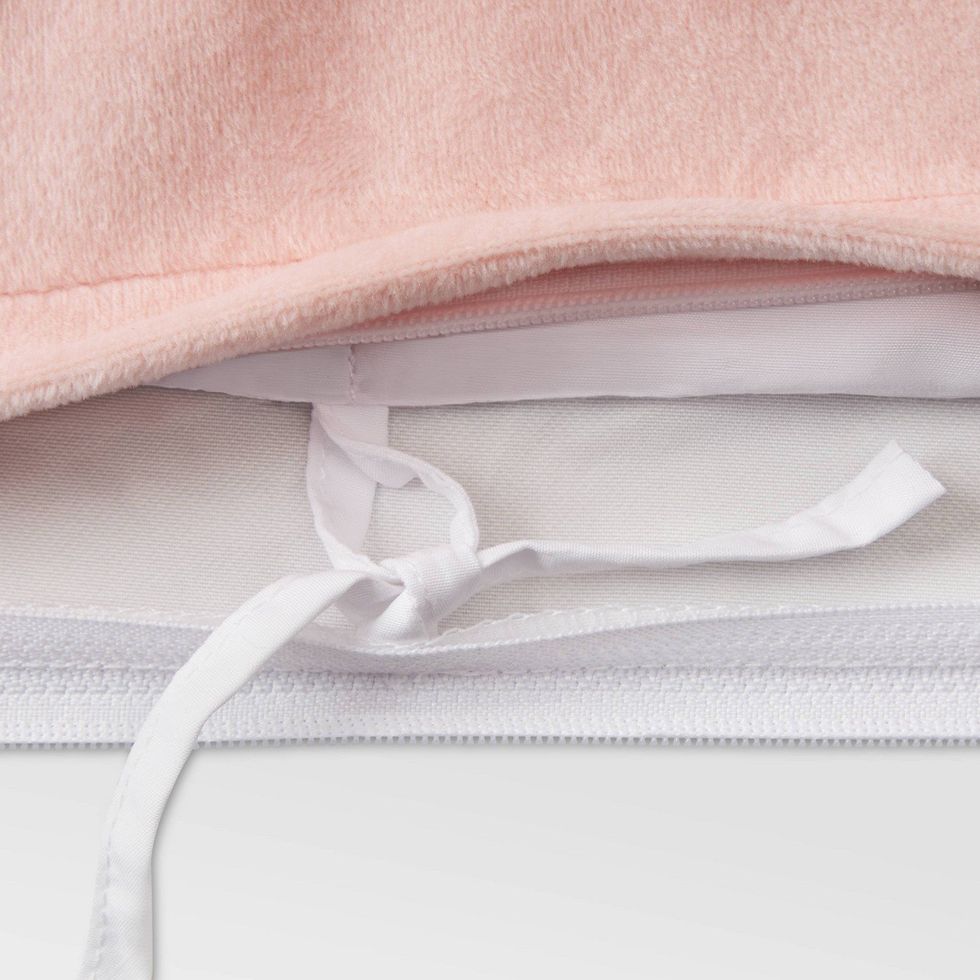 The blanket's size is actually designed to fit just right over a child's body, without hanging over the bed's edge. And its outer layer is plush, so you know it's comfy.
In case you're not sure how to determine what weighted blanket would work best:
According to Target's product page, weighted blankets should be sized to the body (as opposed to the bed). Selecting the weight can depend on how much pressure the child likes; a good place to begin is by calculating 10% of their body weight, and then adding 1-2 lbs if more pressure works better for them.
It's like a looooong hug!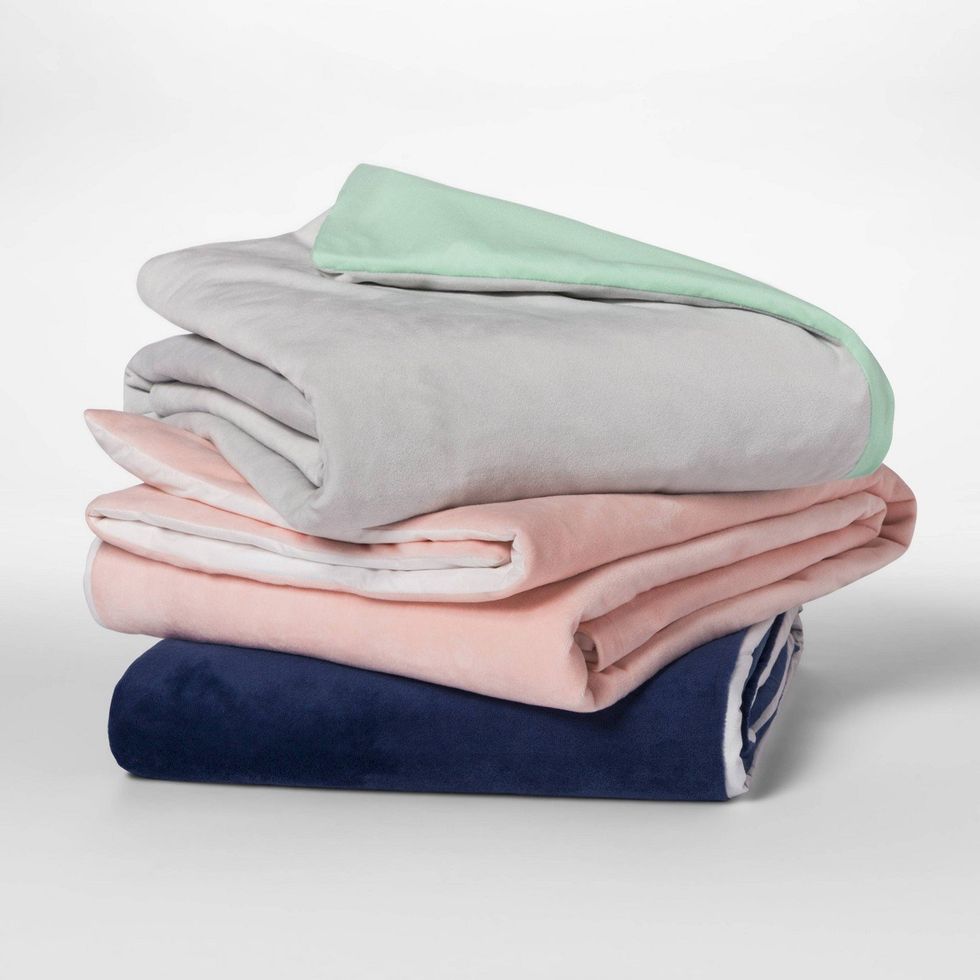 Weighted blankets are proven to help with stress, relaxation, and sleep. The weight applies a pressure that promotes the calming effects we need to catch a few winks.
This is all pretty great, right?
You can find Target's
Pillowfort collection online
now! Know anyone who'd find this awesome collection helpful? Share this story with them!